This is the vegetarian restaurant's fourth location, and it's the first outside the Bay area.
Remember those days when you had the munchies while out running errands and were wishing for a vegan-friendly drive-thru to give you an energy boost? A few years ago, Amy's Drive Thru made that dream a reality and has been serving up delicious on-the-go vegetarian food ever since. On December 2, Amy's Drive Thru opened a new location in Roseville, California.
Amy's Drive Thru Expands Out of San Francisco Bay Area
Since 2015, Amy's Drive Thru has been serving up organic vegetarian cuisine out of their first location in Rohnert Park. In the past few years, they have opened additional locations in Corte Madera and inside the San Francisco airport. Future plans for expansion include 25-30 more locations along the West Coast in the next five years, including Southern California locations in Thousand Oaks and Aliso Viejo in 2022.
The new spot in Roseville is the brand's fourth location and the first to reside outside the San Francisco Bay area. The drive thru is located at 1119 Galleria Blvd, Roseville, CA 95678 and their current hours are 10:30am-8:30pm Sunday-Thursday and 10:30am-10pm Friday and Saturday.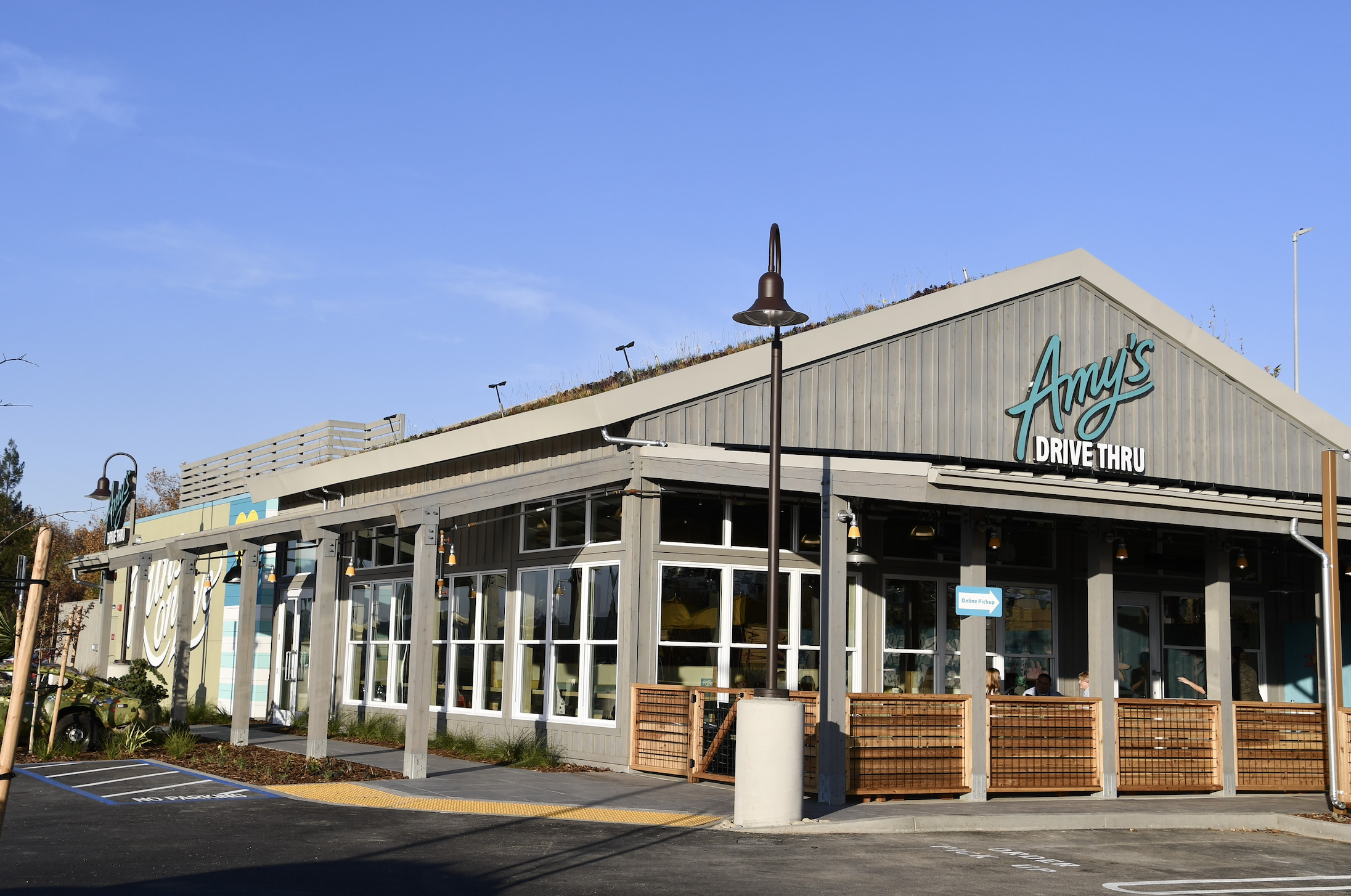 Vegan-Friendly Drive Thru
From the family that brought you Amy's Kitchen vegan and vegetarian frozen meals and canned soups and stews, Amy's Drive Thru boasts some of the same dishes you know and love from the grocery store, such as their famed mac 'n' cheese and lentil vegetable soup. The rest of the menu features dishes similar to that of your favorite fast food joint of old, such as burgers, milkshakes, fries, burritos, and pizzas.
While the menu does contain dairy products, virtually everything on the menu can be ordered vegan for a small surcharge of $.50. Additionally, everything served at Amy's is organic unless explicitly marked. Gluten-free options for many items on the menu are also available for the $.50 upcharge.
Visit AmysDriveThru.com for more information about the vegan-friendly drive thru, to browse the full menu, and to keep up with the latest updates on future locations.