Pepitas Vegan Taqueria is serving up fajitas, tacos, chimichangas, and more!
After successfully launching vegan options on their menu, the Milpa Kitchen & Cantina team is pursuing a new venture—Pepitas Vegan Taqueria. This vegan Tex-Mex restaurant just opened in Denton, Texas, and we can tell it's going to be a fan-favorite in no time!
Vegan Mexican Food in Denton, Texas
Vegan Mexican food in Denton is hard to come by. While you can typically find basic options like beans, rice, and veggie fajitas, Tex-Mex dishes with vegan meats and cheeses are rare. When the family behind Milpa Kitchen & Cantina switched to a plant-based diet, they began experimenting with vegan versions of their family recipes to launch a separate vegan menu. The menu was a hit, so the family pursued a spinoff of Milpa dedicated entirely to their vegan Tex-Mex food.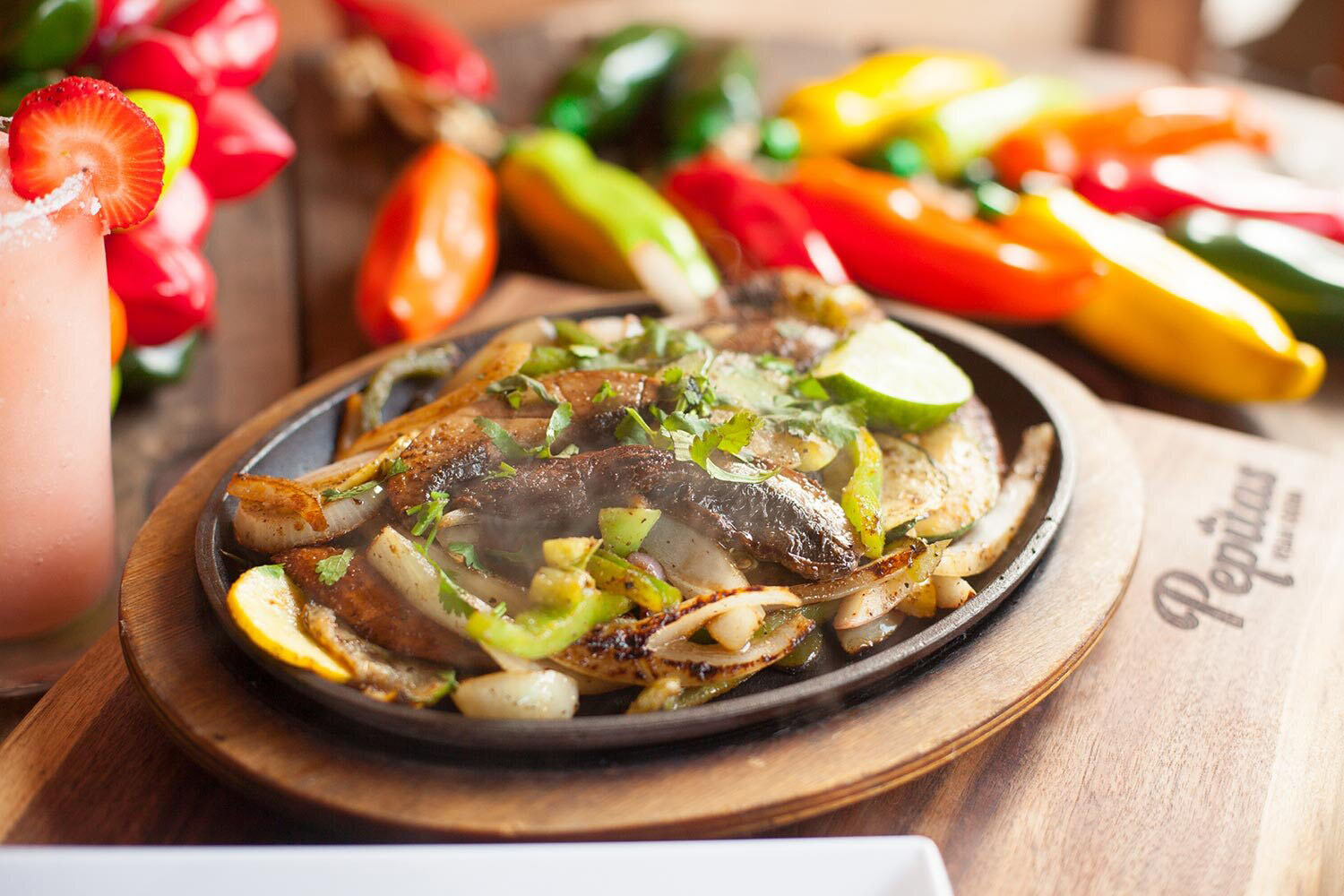 Pepitas Vegan Taqueria
Pepitas Vegan Taqueria opened this week with a huge menu of innovative dishes that are 100% vegan. From tacos, burritos, and nachos to chimichangas, tamales, and flautas, there are many authentic-tasting meals to choose from. Meat alternatives used in the dishes include Beyond Meat ground beef, jackfruit chicken tinga, jackfruit brisket birria, soy al pastor, soy red chile asado, soy chicken, and shrimp. If you're ordering for a large group, check out their family packs!
You can find Pepitas Vegan Taqueria at 1115 W Hickory Street #113, Denton, TX 76201. The restaurant is currently open every day except Monday. For more information, visit PepitasRestaurant.com or follow @pepitasrestaurant on Instagram.