Jarone is a native Angeleno who has been vegan since January 2013 and is passionate about living an active and healthy lifestyle, traveling and exploring, playing sports, spending time with family, and of course, eating.
All Articles by Jarone
Food & Drink
See the article meet chef tal ronnen of crossroads kitchen
Meet Chef Tal Ronnen of Crossroads Kitchen
Tal Ronnen, executive chef of Crossroads Kitchen in West Hollywood, was born in Israel, where he was first exposed to culinary cuisine, with great fresh Mediterranean food. This is where it all started and what eventually helped bring him to opening his landmark Crossroads Kitchen in 2013. Throughout his lifetime, there have, of course, been other stepping stones as well. After graduating from the National Gourmet Institute, Ronnen first began his professional culinary career in New York City, taking inspiration from chefs like Thomas Keller, Charlie Trotter, and David Anderson. His interest in plant-based lifestyle first came into play when he became a vegetarian during his senior year of high school. He later decided to fully commit to a full plant-based diet in his early twenties. He worked at Candle 79 in New York City, and Sublime in Fort Lauderdale, FL—two vegan restaurants in their respective areas—and from those he wanted to pioneer a new cuisine pairing sophisticated sensi
Subscribe Now
Get the premier vegan food and lifestyle magazine delivered to your door (or inbox!)
Order the magazine!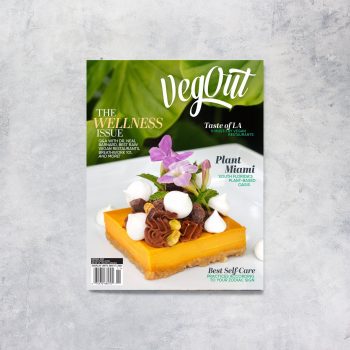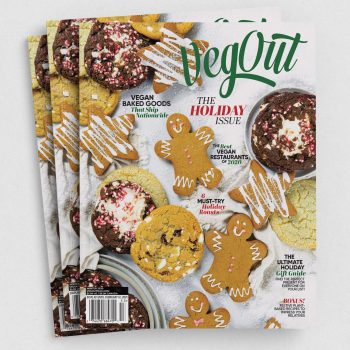 Navigation