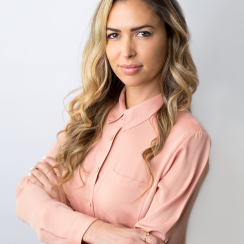 Anna is a contributing author for a number of publications covering veg-friendly lifestyle, food, culture and travel. She also is the founder of PlantBasedPopUp, a fine-dining pop-up experience that hosts wine and food pairing dinners while also advocating more chefs and restaurants to add dedicated plant-based food items to their menus.
All Articles by Anna
Fashion & Beauty
See the article 6 faux fur coats to keep you warm this winter
6 Faux Fur Coats to Keep You Warm This Winter
Just in time for winter, here are some of the best ethical and fashionable faux furs around. Check out these six brands—and corresponding rock star quality faux fur coats—that will leave you looking and feeling fabulous.
Food & Drink
See the article your vegan guide to santa barbara restaurant week
Your Vegan Guide to Santa Barbara Restaurant Week
Santa Barbara Restaurant Week has vegan options! Every year when your city's restaurant week rolls around, you might find yourself scouring the website, fingers crossed for some plant-based items on the menus. The good news is, more mainstream restaurants are realizing the importance of catering to the growing demographic of vegans, plant-based foodies and veg-curious. The restaurateurs in Santa Barbara are no exception. For the third annual Santa Barbara Restaurant Week (February 21st- March 6th, 2020), there are a number of plant-forward offerings at some of the best restaurants in town, in addition to participating vegan-friendly wineries and hotels. Now is the perfect time to pop over to Santa Barbara for a taste and sip of its culinary scene.
See the article 10 upscale restaurants in l.a. perfect for vegan holiday dining
10 Upscale Restaurants in L.A. Perfect for Vegan Holiday Dining
It seems like every week a new vegan fast food spot is coming onto the LA scene—great, keep those Impossible Burgers coming! But for those occasions that call for a luxury foodie moment, where can you find the ultimate vegan fine-dining experience? As you plan your fancy holiday dinner out—whether it's date night for two or dinner with the in-laws—we've got you covered with these upscale culinary hot spots!
Subscribe Now
Get the premier vegan food and lifestyle magazine delivered to your door (or inbox!)
Order the magazine!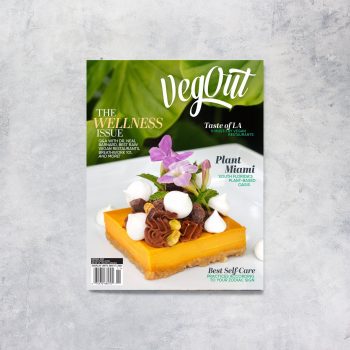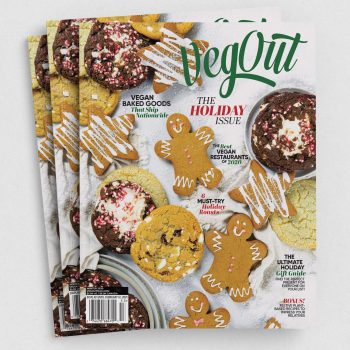 Navigation