"Twas the night before Christmas, when all through LA, all the vegans were hungry, in search of a cafe." Yep, the struggle is real! Between shopping for last-minute gifts to dealing with stressful in-laws, finding time to cook an elaborate Christmas meal can be tough. Luckily, we've found a plethora of vegan wonderlands that offer Christmas meals for pickup. Here they are!
RELATED: 12 Places to Pick up Vegan Christmas Desserts in Los Angeles
---
Want even more vegan food, news, and lifestyle content? Subscribe to VegOut Magazine!
Plant Food + Wine
Venice
Want something fancy and fresh this Christmas? Place an order from this high-end vegan restaurant! Their vegan and gluten-free holiday menu is $120 for two people. It includes chestnut soup, Brussels sprouts salad, roasted celery root and green bean casserole with mushroom gravy, and an apple crumb dessert with spiced vanilla ice cream on top. To drink, you have the option to add a bottle of red or white wine for $35. Plant Food + Wine is accepting orders on Tock through Tuesday, December 22nd for pickup on Christmas Eve.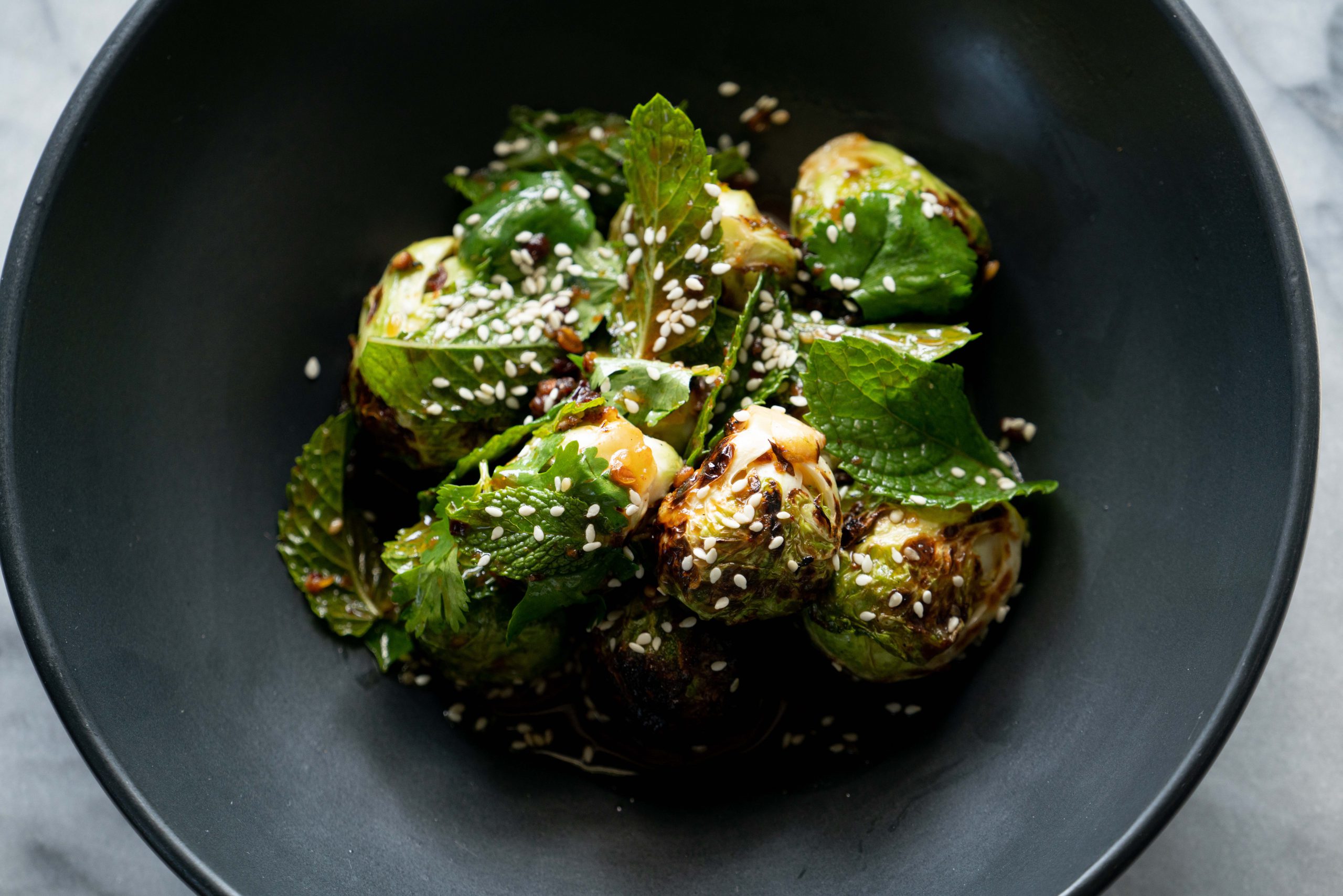 Avocadamama
Pop-up
This vegan pop-up is pulling out all the stops this season with their Winter Solstice Meal. The feast features a vegan "honey"-baked roast, parmesan shaved green beans, roasted broccoli cauliflower salad, cheesy scalloped potato bake, puff pastry squash rolls, and decadent brownies with cream cheese and crushed candy canes on top! It's $45 for one meal box––with the option to add orange cranberry sauce for an additional $3. Get in your orders by December 18th for pickup on the 23rd from 1-8pm.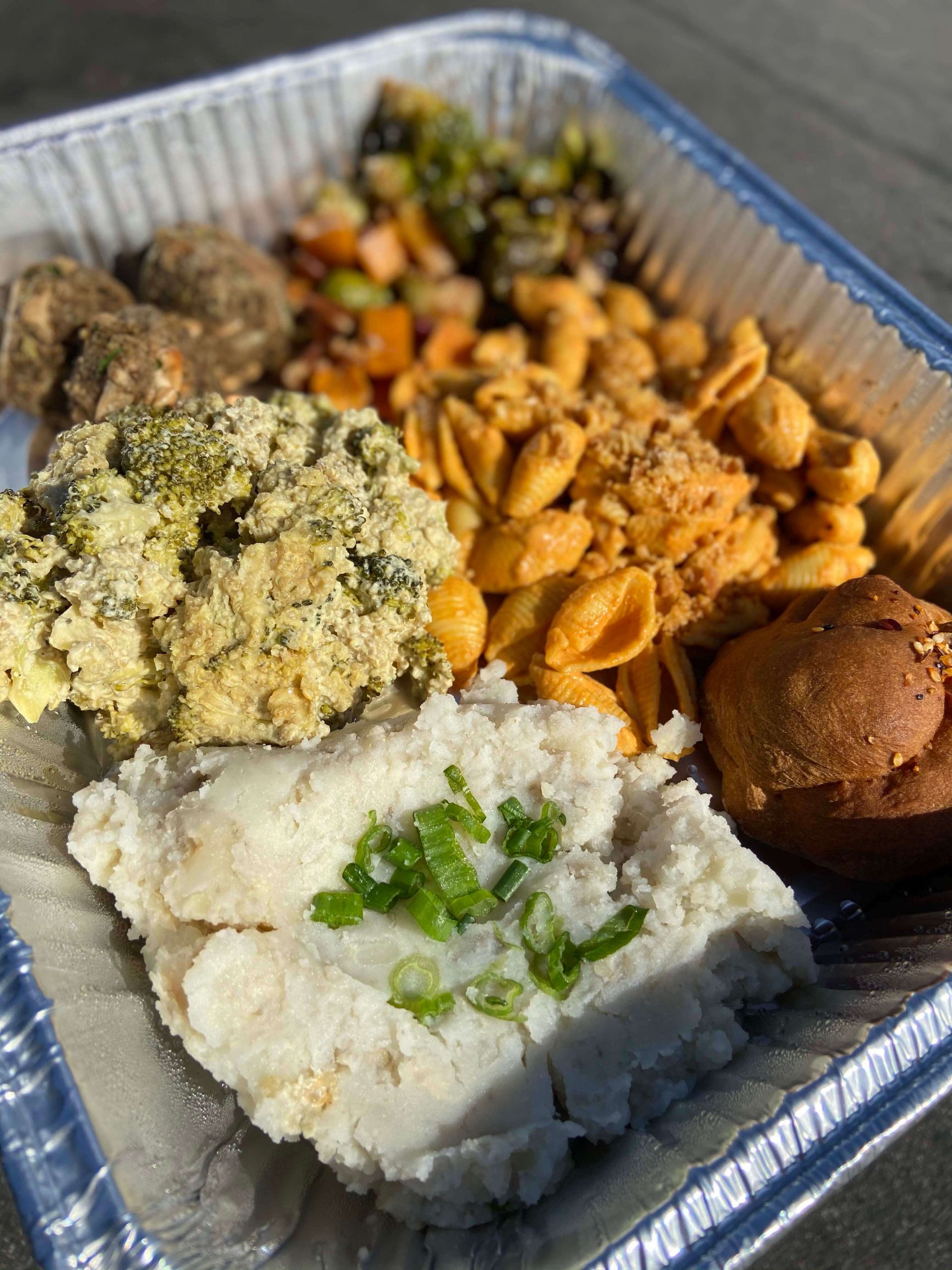 Cafe Gratitude
Larchmont, Venice, and Downtown LA
We're feeling grateful for the family-style holiday specials from this vegan-friendly hotspot! Spare the hassle of cooking and pick up some glorious dishes from Cafe Gratitude, like cranberry roasted butternut squash and garnet yams, persimmon and pomegranate salad, maple miso Brussels sprouts, and more. Complete with a slice of gluten-free maple pecan spice cake, your meal will be one for the books! All orders must be placed online or in-store by December 20th and picked up on the 23rd by 9pm.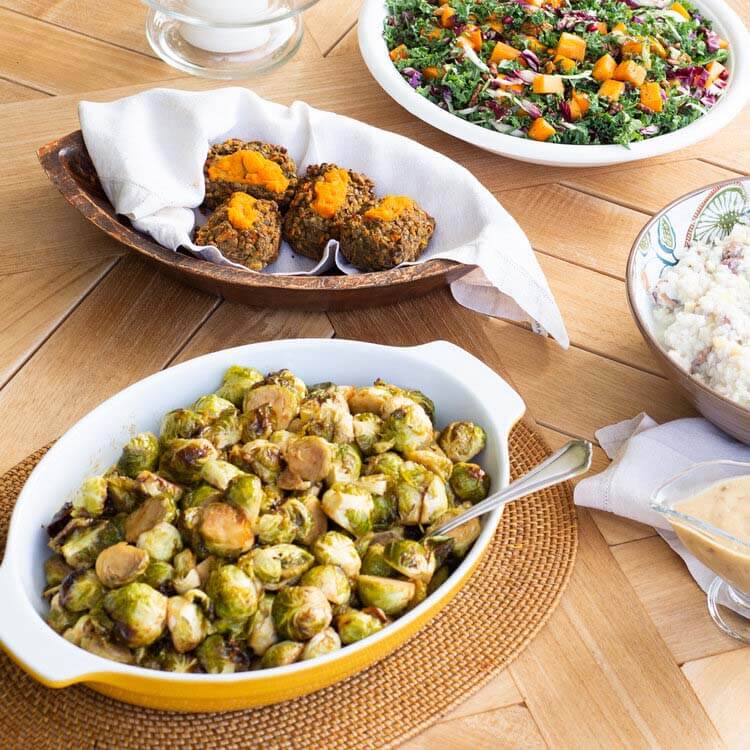 Crossroads Kitchen
Beverly Grove
Crossroads Kitchen's Holiday Dinner for Two is quite the jaw-dropping feast. The meal begins with a frisée, shaved fennel, and gem lettuce salad, followed by chestnut and mushroom ravioli or eggplant fillet Wellington. And for the grand finale––tiramisu! The take-home dinner is $75 per person. Call 323-782-9245 to place an order for pickup on December 23rd or 24th.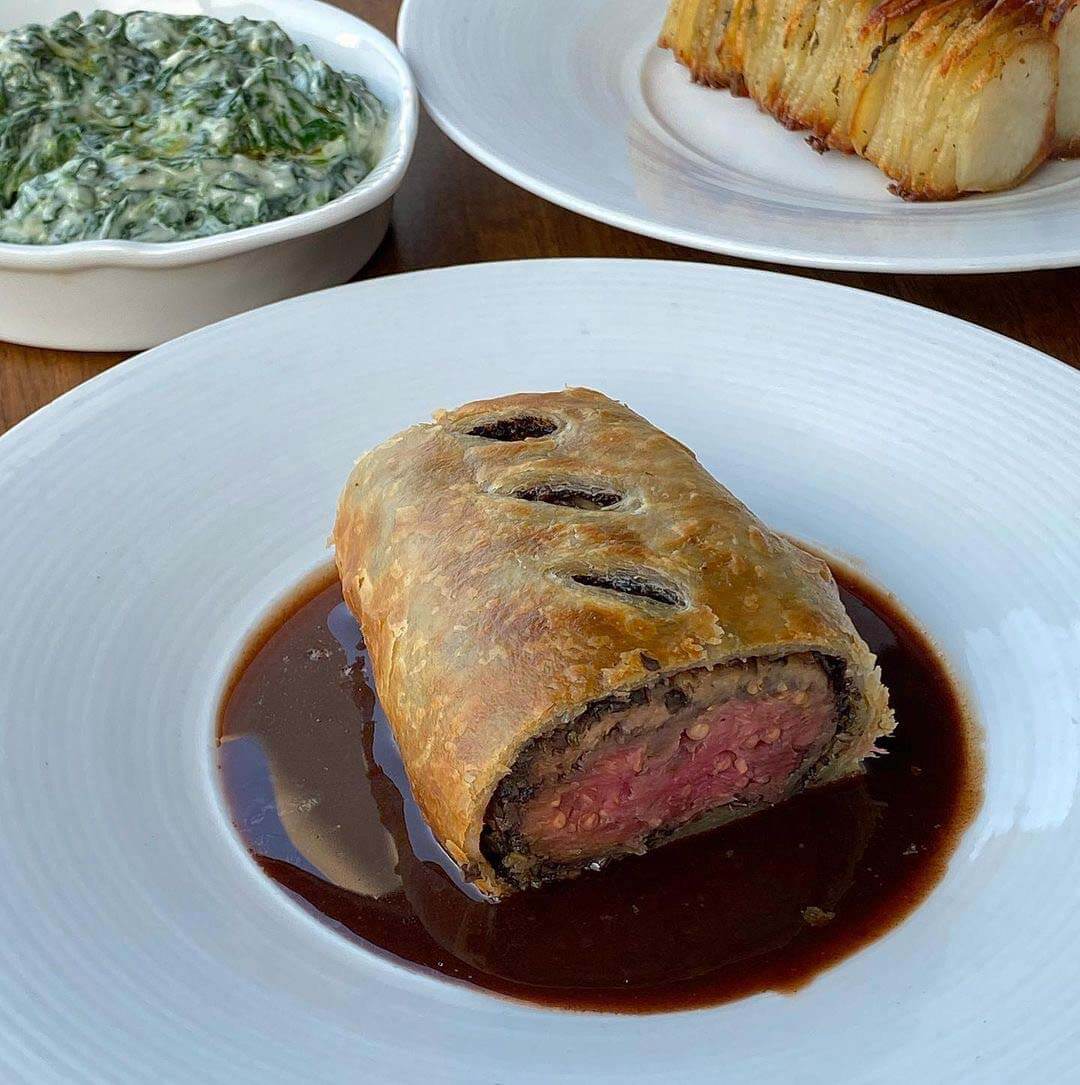 Word Of Mouth
Food Truck
Word of Mouth's Winter Holiday Meal for Two is not to be missed! Each tray is $95 and comes with chicken-less noodle soup, roasted beet and walnut salad, haricot vert with crispy shallots, scalloped potatoes, fried oyster mushrooms, dinner rolls, and peppermint patty cupcakes for two. Orders must be placed by December 20th for pickup on the 23rd from 12-7pm.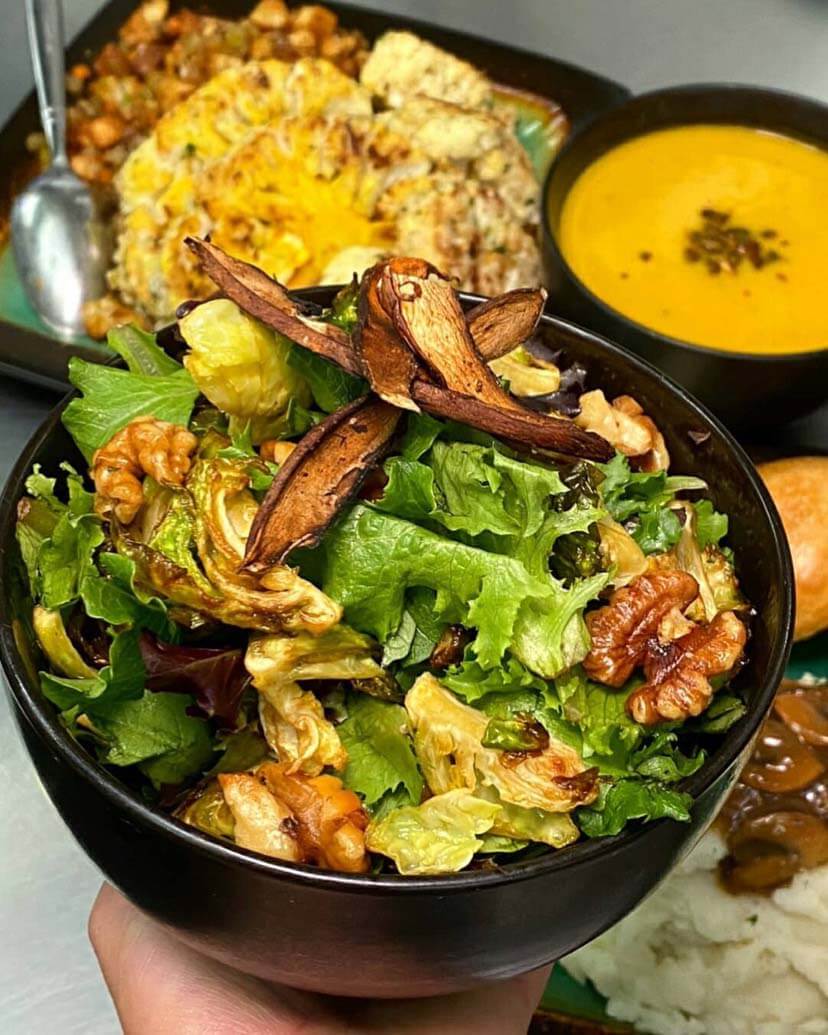 Pura Vita
West Hollywood
Pura Vita's Holiday Catering Menu is one of the best ways to show your friends and family the delicious bounty of a vegan lifestyle. Italian wedding soup, candied Brussels sprouts, and seitan piccata are just a few items on the menu. Pura Vita is also offering panettone, the iconic Italian fruit-filled bread that's enjoyed during the holidays. Orders will be accepted until 8pm on December 20th for pickup on the 23rd or 24th.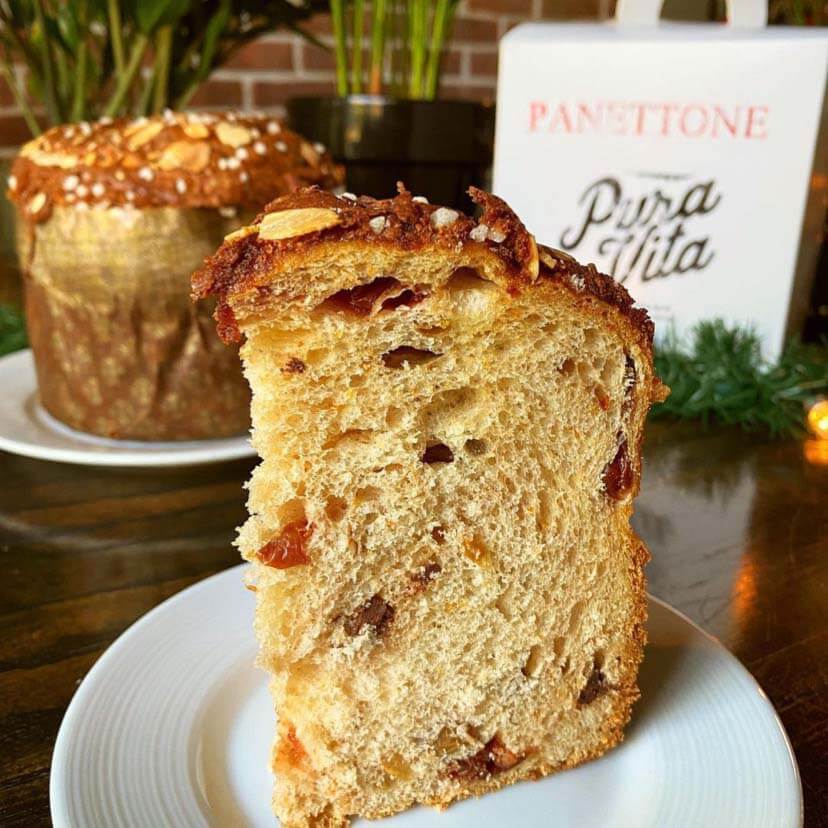 Doomie's Home Cookin' and NextMex
Hollywood and City Terrace
"The vegans were nestled snug in their beds while visions of nacho fries danced in their heads!" We can always count on Doomie's for late hours and otherworldly menu items, even during the holidays! Doomie's Home Cookin' and NextMex are open on the 24th and 25th with regular hours and a full menu—including brunch on Christmas morning! They'll also be serving tamales with freshly-ground masa at both NextMex Locations.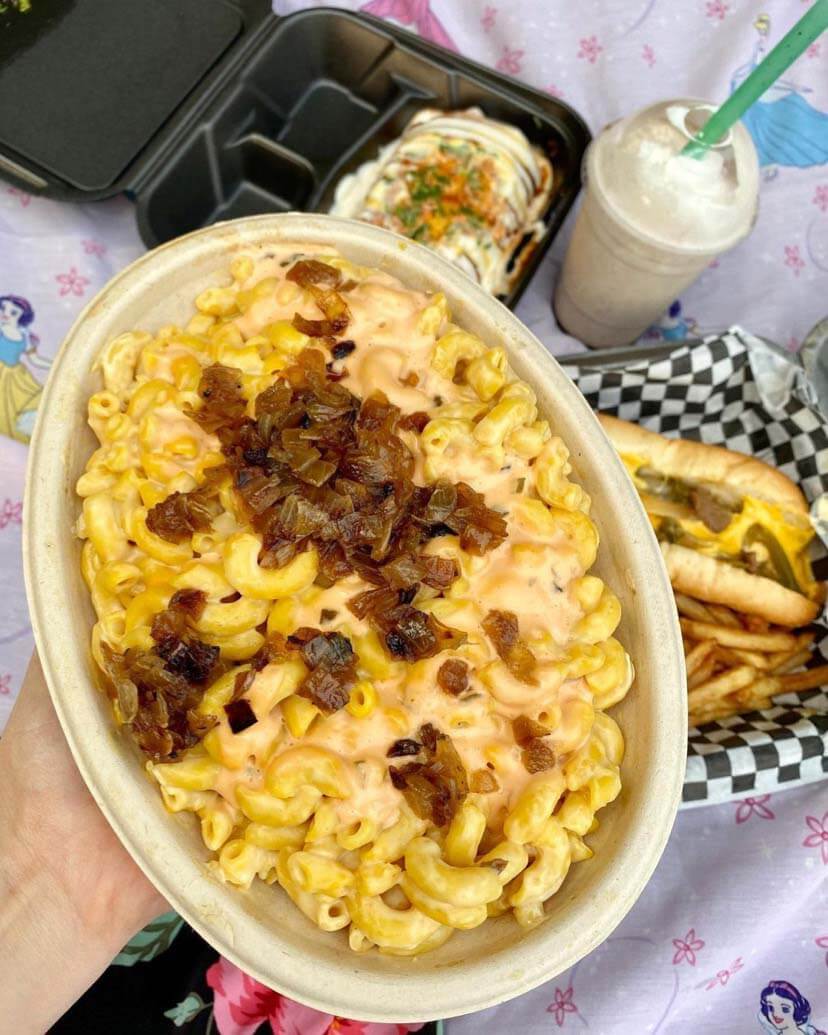 Photo credit: @jodiesveganeats on Instagram
Lobo Cuban Food
Pop-up
Lobo Cuban Food is back for another Holiday Menu For Two! The Cuban-inspired vegan spread includes their iconic roasted mojo cauliflower alongside black beans, white rice, cucumber salad, plantains, and guava cake for dessert. For even more gorge-worthy grub, add their catering packs of meatless pies (6 for $10) and guava pastries (8 for $10). Orders will be accepted until December 18th for pickup on the 23rd.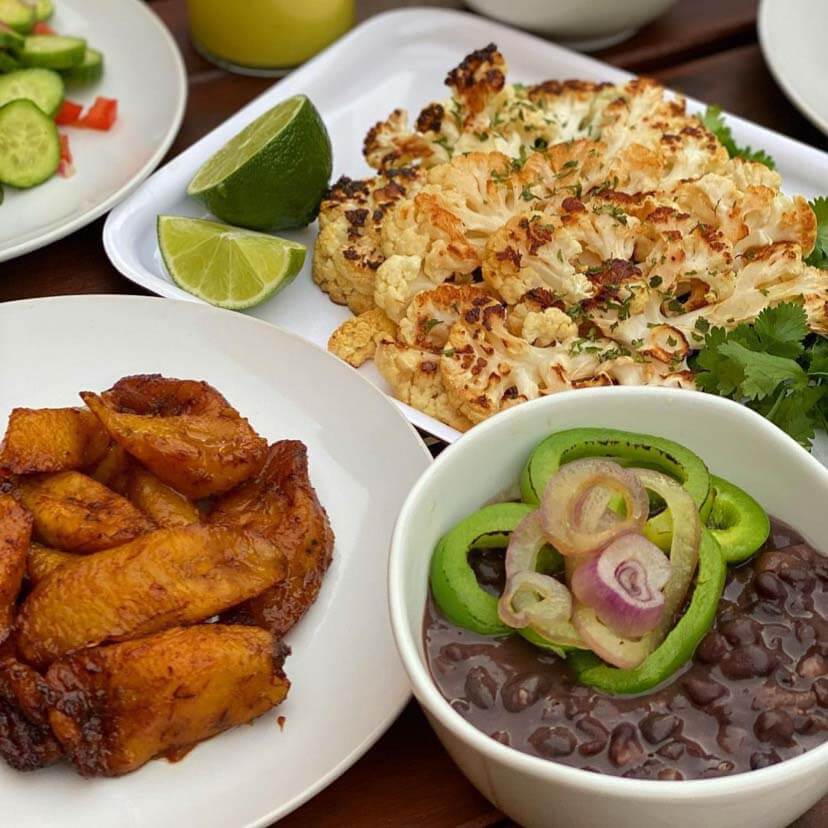 Shojin
Culver City and Downtown LA
Shojin is a snazzy all-vegan Japanese restaurant with extravagant and satisfying eats. Their special Christmas Platter comes with a kale Caesar salad, vegan meatloaf with mochi cheese, maitake mushrooms, mashed potatoes, roasted veggies, kabocha pumpkin croquettes, and a rainbow and dragon roll. Want something more sushi-centric? Order the Holiday Sushi Platter instead! For dessert, pick up a cranberry chocolate cake, and call it a day! Shojin is open for pickup on Christmas eve from 4-8pm and Christmas Day 12-8pm.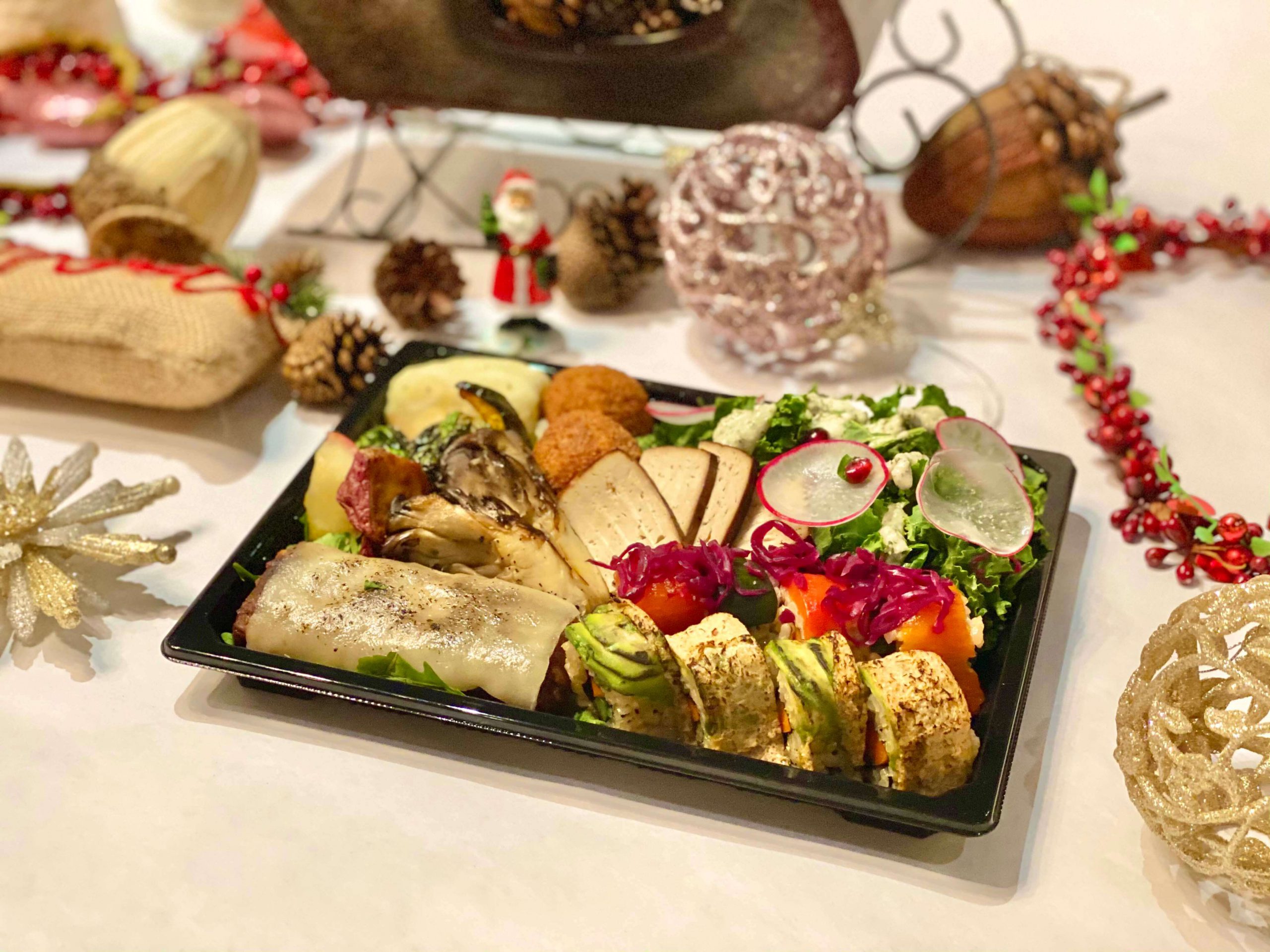 Love Amaro Pizzeria
Pop-up
Unbox the best box of them all this Christmas––a pizza box! Yep, this Christmas, Love Amaro Pizzeria is making sure we vegans can get our fix of pizza, wings, corn dogs, mac 'n' cheese, and more. From the classic pizza varieties like Margherita and pepperoni to the more unique flavors of buffalo mac 'n' cheese and BBQ chicken and pineapple, there's bound to be a menu item that suits your fancy! Orders can be texted in advance to 719-310-9283 for pickup on Christmas Day between 11am and 3pm.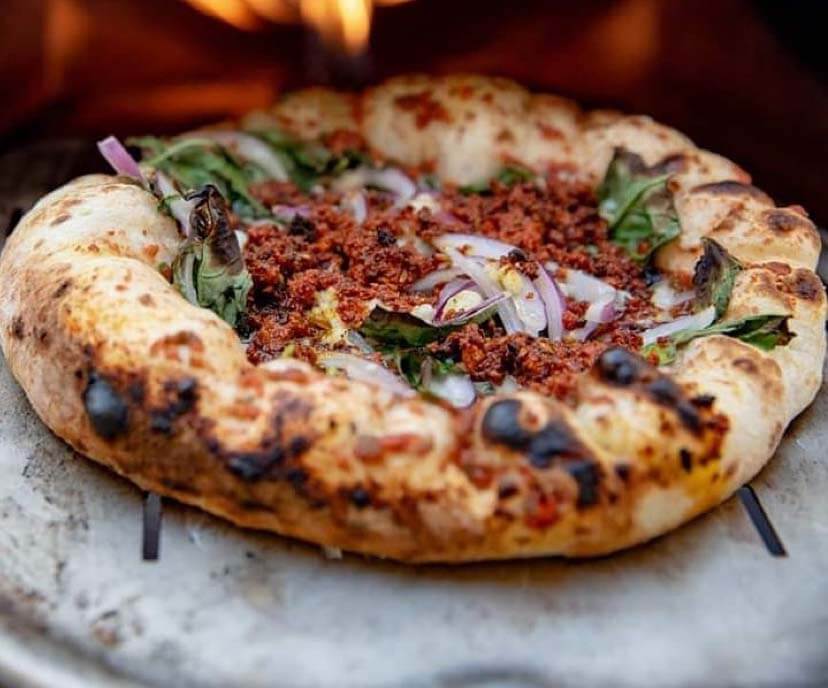 Follow Your Heart Market & Cafe
Canoga Park
Want to enjoy the holidays without the stress of cooking? Follow Your Heart Market & Cafe has you covered! Their Christmas menu features a wide variety of options to help you fill your table. Their Complete Four-Course Christmas Dinner is just $24.95 per person! The lineup includes a butternut squash broccoli bisque, fresh arugula salad, sweet corn tamale appetizer, and holiday Wellington entrée. There are also plenty of other mains, sides, and desserts that are available a la carte. Orders must be placed by December 20th for pickup on the 23rd.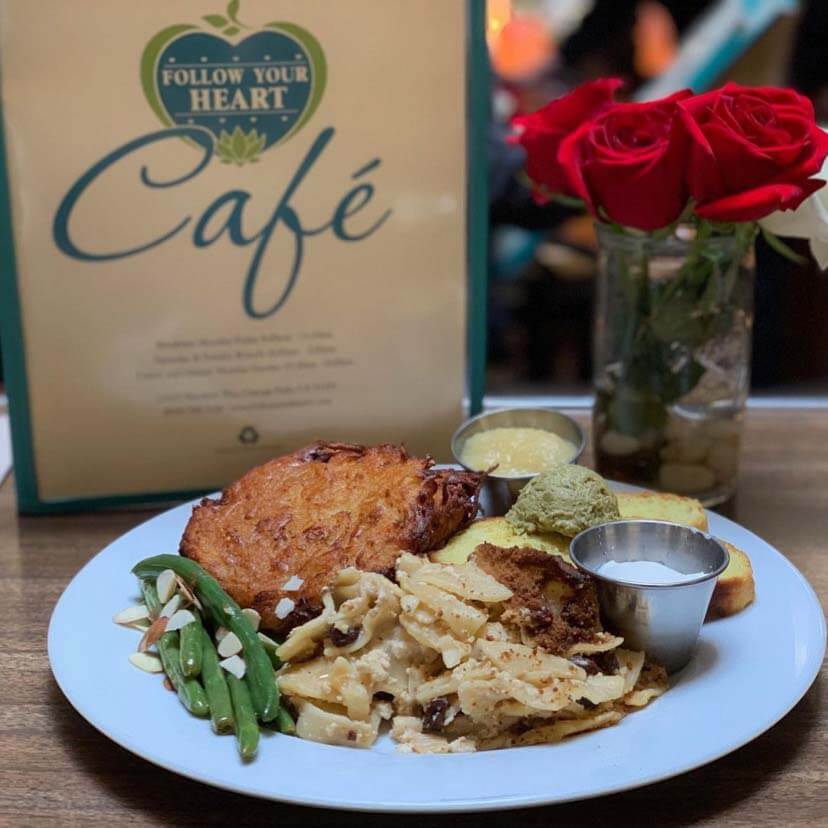 Real Food Daily
West Hollywood and Pasadena
This spot is keeping it real this year by staying open on Christmas Eve! Their Holiday Feast Menu has a variety of dishes available in pints, half trays, and full trays. Pecan praline yams, sage and walnut corn stuffing, and their holiday lentil loaf are just a few of the many options. For dessert, pick up a gingerbread cheesecake or apple pie!