Help boost your immune system during the COVID-19 pandemic with juices, shots, and cleanses from these vegan-friendly spots in LA! Yep, we're falling into the trap of every health-loving LA vegan. After your online yoga class, here are some juice spots to order for delivery or pick-up before tending to your patio herb garden. Jokes aside, committing to a juice cleanse can be daunting. Beyond the scary myths, juice cleanses are a great way to detox your digestive tract, revitalize your bodily nutrients, and renew your routine. From half-day cleanses to five-day cleanses, there is a plan to support your diet and routine. Disclaimer: this is not certified medical advice. We advise you to consult a medical professional before beginning a juice cleanse and, as always, listen to the needs of your body. Now onto the juice!
Pressed Juicery
Multiple Locations
Although you may only know of Pressed Juicery from their glorious ice-cream-like freezes, they are most famous for their fresh and fueling drinkables. Never done a juice cleanse before? Give their half-day juice fast a whirl! Each day you cleanse (it could be as little as just one), drink four juices and one wellness shot with your dinner of choice. What juices are included? Well, that depends on the goal of your cleanse––Detox, Vitamin C, or Wellness. If you're an avid juicer or you enjoyed the half-day cleanse so much, try it out for the full day! Pick your package based on your level of expertise from beginner to advanced (Cleanse 1, 2, or 3). Each bundle comes with six nutrient-dense juices per day with the option to add in Celery Juice, Wellness & Vitality Shots, or Aloe & Chlorophyll Water. Whew, we feel healthier just thinking about it! Choose from delivery via Grubhub or Postmates (Use promo code GETFOOD for $100 in delivery fee credit), in-store pick-up, or nationwide shipping on their website.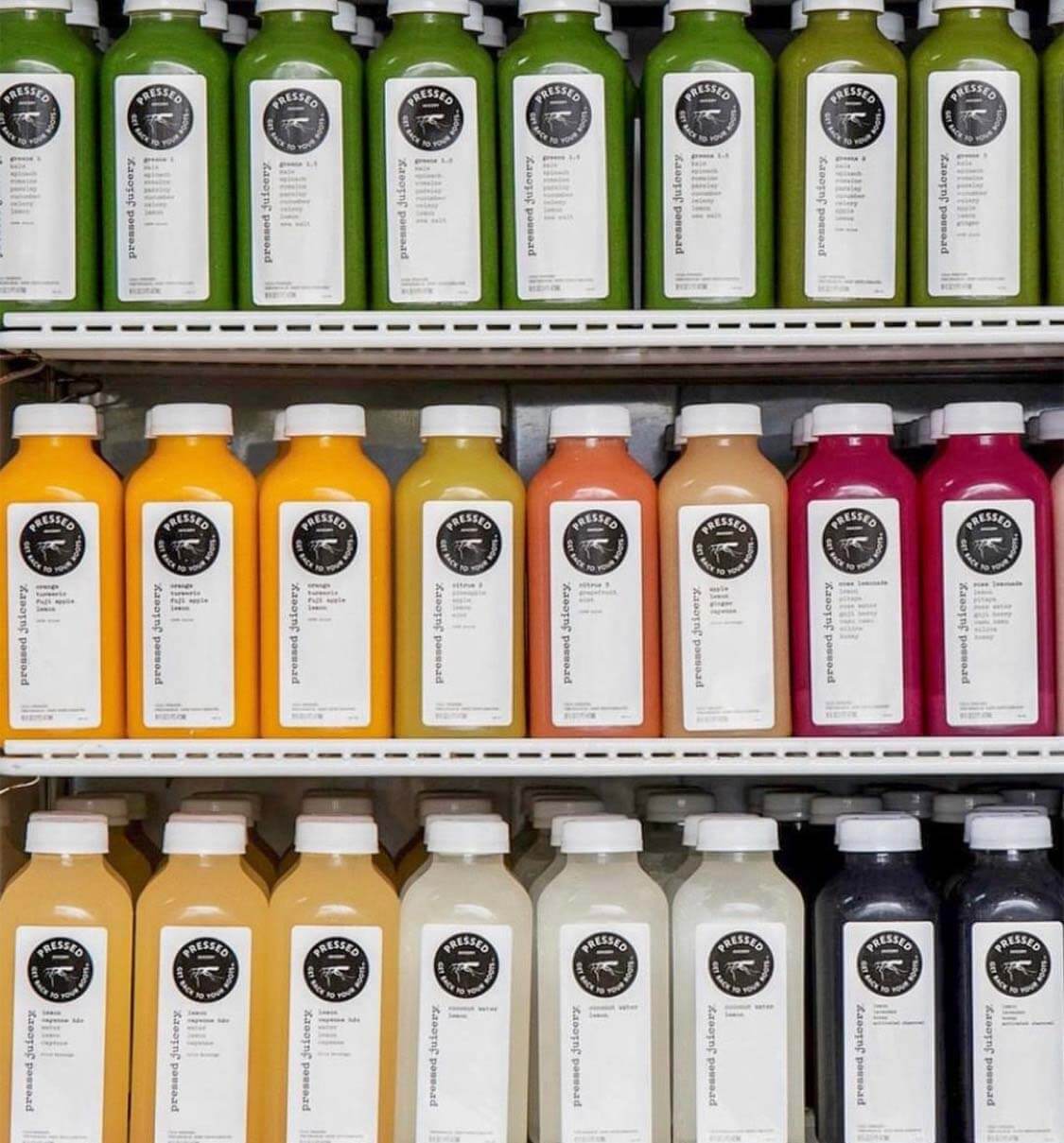 Salud Juice
Long Beach
Are you wanting to nourish your organs, eliminate bodily toxins, or implement better sleep patterns? The cleanses at Salud can help you achieve those goals. Pick from their 1-Day, Flu Fighters, Freshman, Graduate, or Bachelor cleanse and get to drinking! Their punny names may be even more motivating (they make a beet-based juice called The Shroot Farm––how cute!) Be sure to note you are looking for all-vegan juices to avoid any flavors with honey. Download the Salud Juice app to order for delivery!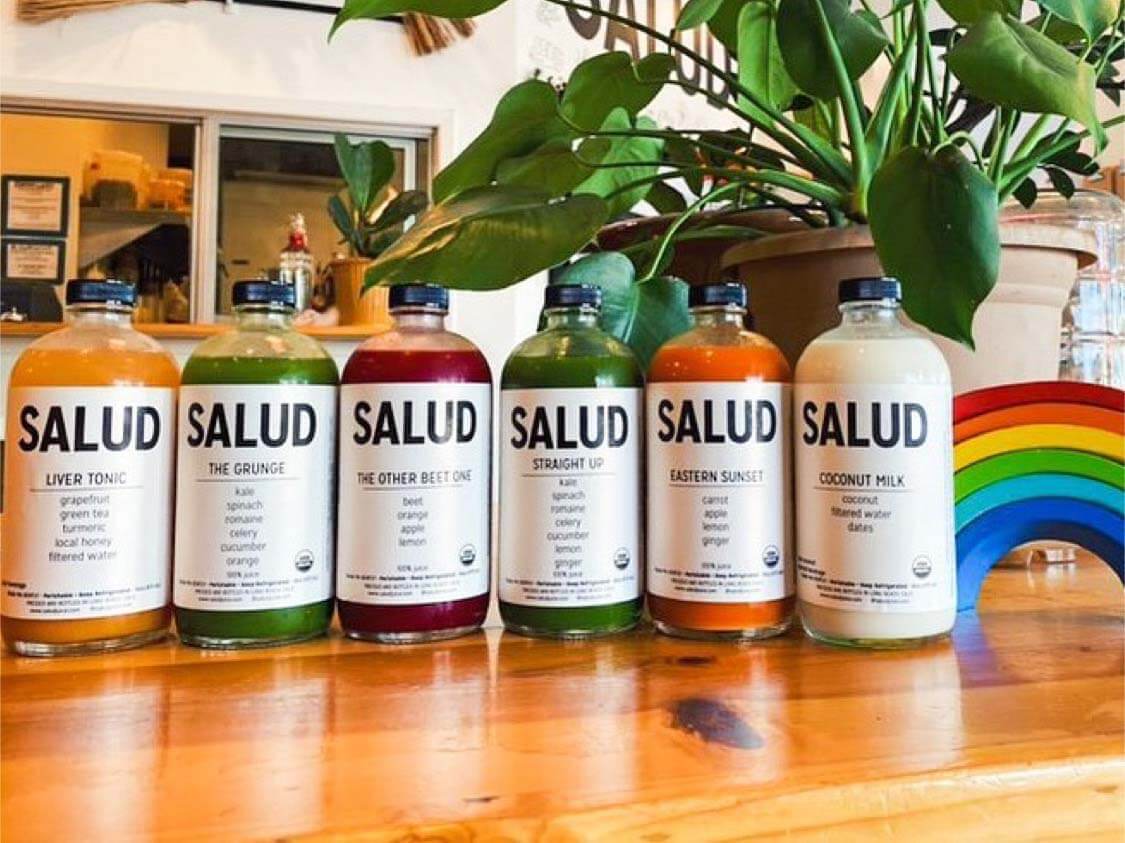 Auraganic Juicery
Chino Hills and Tustin
Clear your digestive system and align your chakras all at the same time with the juice packages at Auraganic! Something unique about this local juice joint is that they design their beverages to stimulate a different energetic part of the body, or chakra. Not only that, but the drinks resemble the bright colors of each chakra! Choose from half- or full-day packages with cold-pressed juices, master cleansers, cashew milk, and more! When you order a bundle for five or more days, you'll get 10% off! Choose from Grubhub, DoorDash, Uber Eats, and Postmates for home delivery or stop by the shop to pick them up!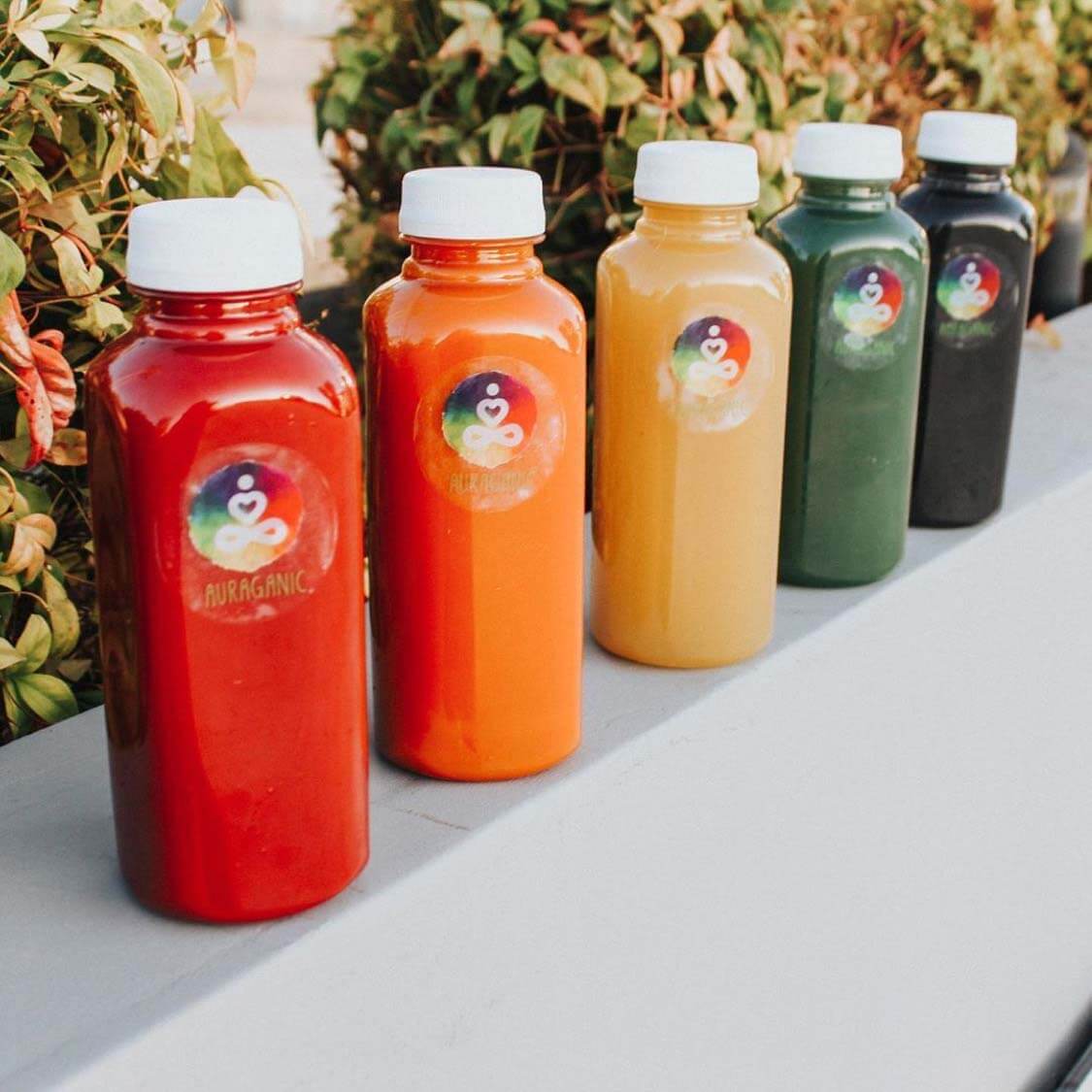 Mother's Market
Multiple Locations
What's a vegan-friendly health food store without a juice bar? That's right––get your shopping and juice cleansing materials all in one spot! While Mother's Market doesn't have a set package of juices for cleansing, their juice bar team recommended their best products to make your own. Try out the Liver Cleanse, Goddess of Greens, Detox Shock, Cleansing Cocktail, and Ginger Snap. The Ginger Snap contains apple, ginger, and lemon blended up with ice, sounds more like a frozen lemonade! You can also add the Active Shot which contains charcoal.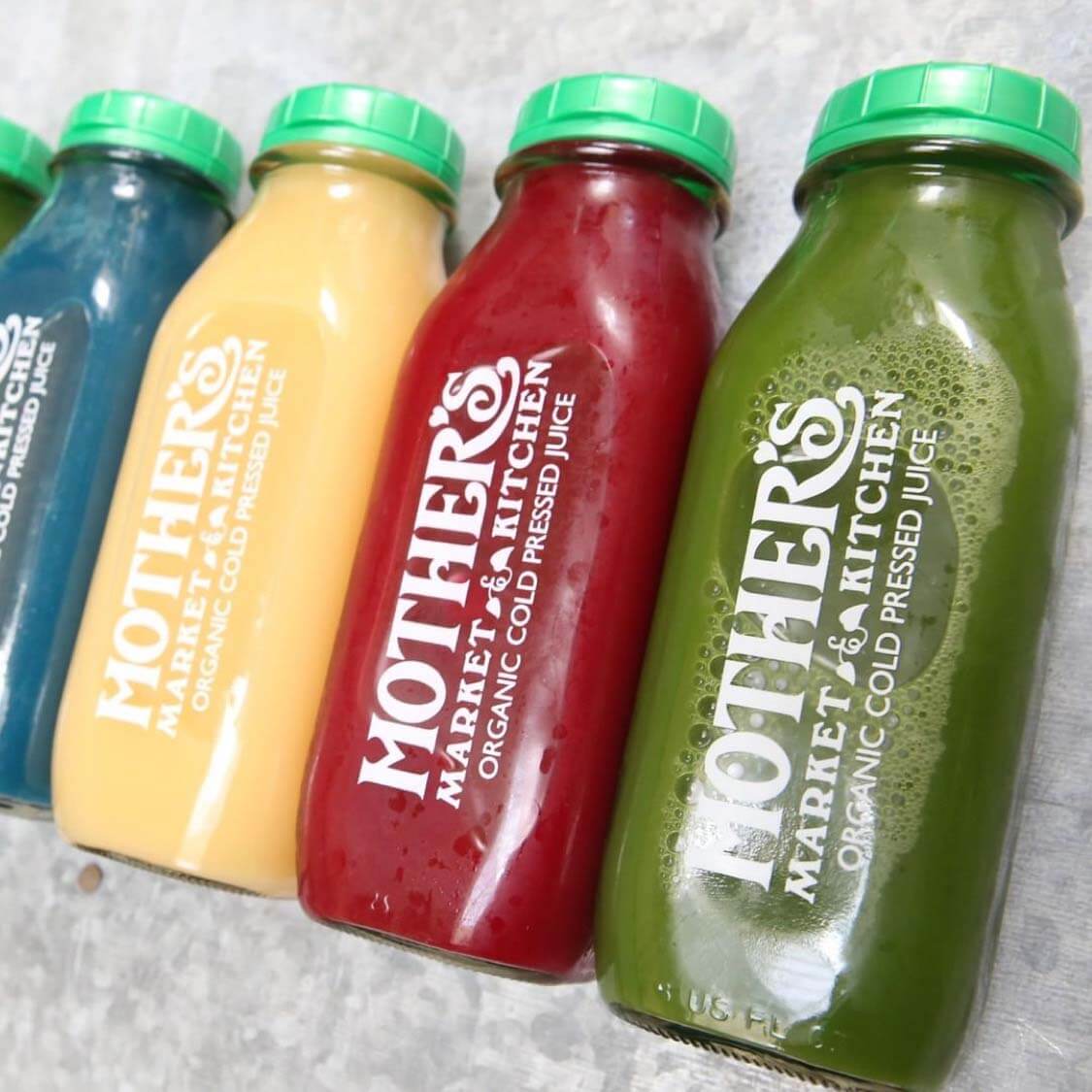 Erewhon
Beverly Grove, Santa Monica, Venice, Pacific Palisades, and Calabasas
Enzyme up at Erewhon! This LA health hub is the best place to go for celebrity spotting and fresh juices! Whether you still need a sweet kick of apple or pineapple or you're seeking hardcore greens, mix-n-match Erewhon's fresh pressed juices to devise the best cleansing formula for your body. What makes Erewhon special? Their raw juices are freshly pressed in-house, with a selection of over 70 colorful juice varieties per day––wow! Order your cleanse online for in-store pickup or doorstep delivery.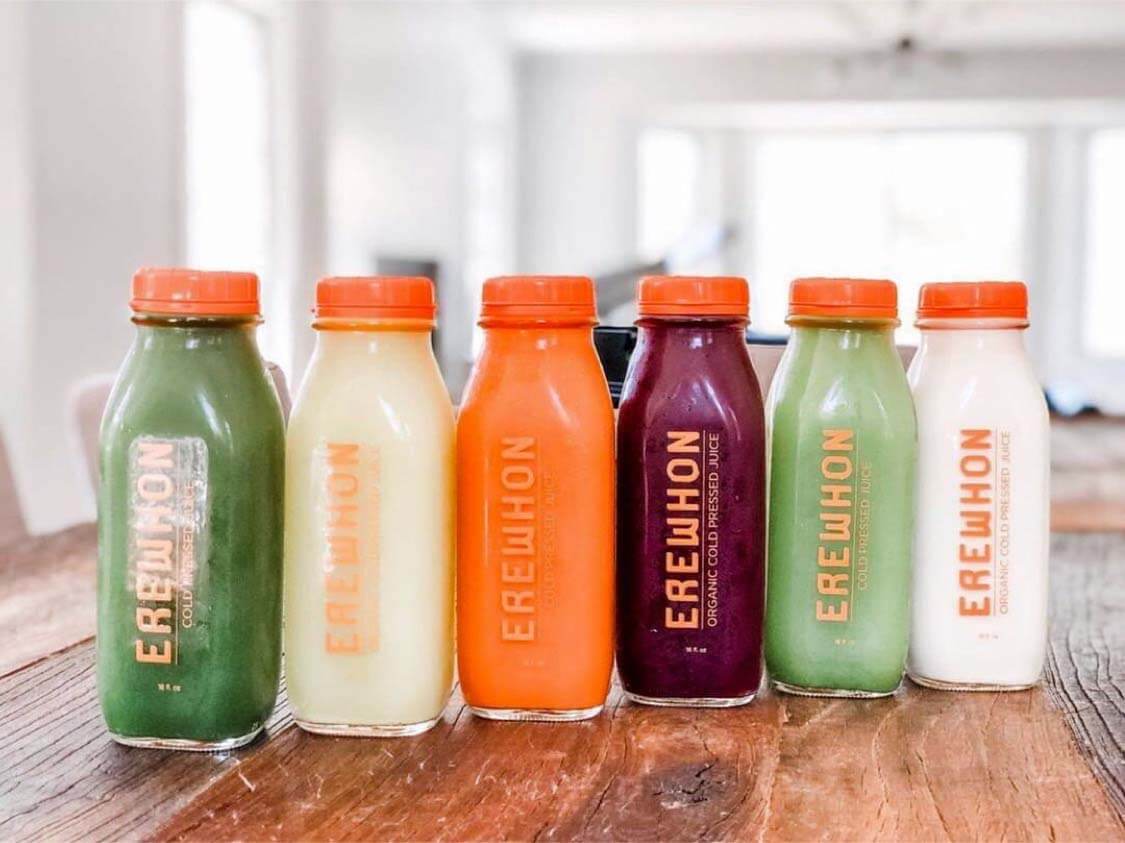 NUDA
San Pedro
Give your digestive system a rest with NUDA's all-vegan Body Clock Juice Cleanse! This form of juice therapy is designed to best suit the needs of your body from sunrise to sunset. Your juice-filled day contains NUDA's brilliant blends of Blue Water, California Citrus, Full Spectrum, and Enzymatic Greens to Green Protein, Alpha & Omega Almond Milk, and Organic Mint Tea! Delivery options include Grubhub, Postmates, UberEats, and DoorDash.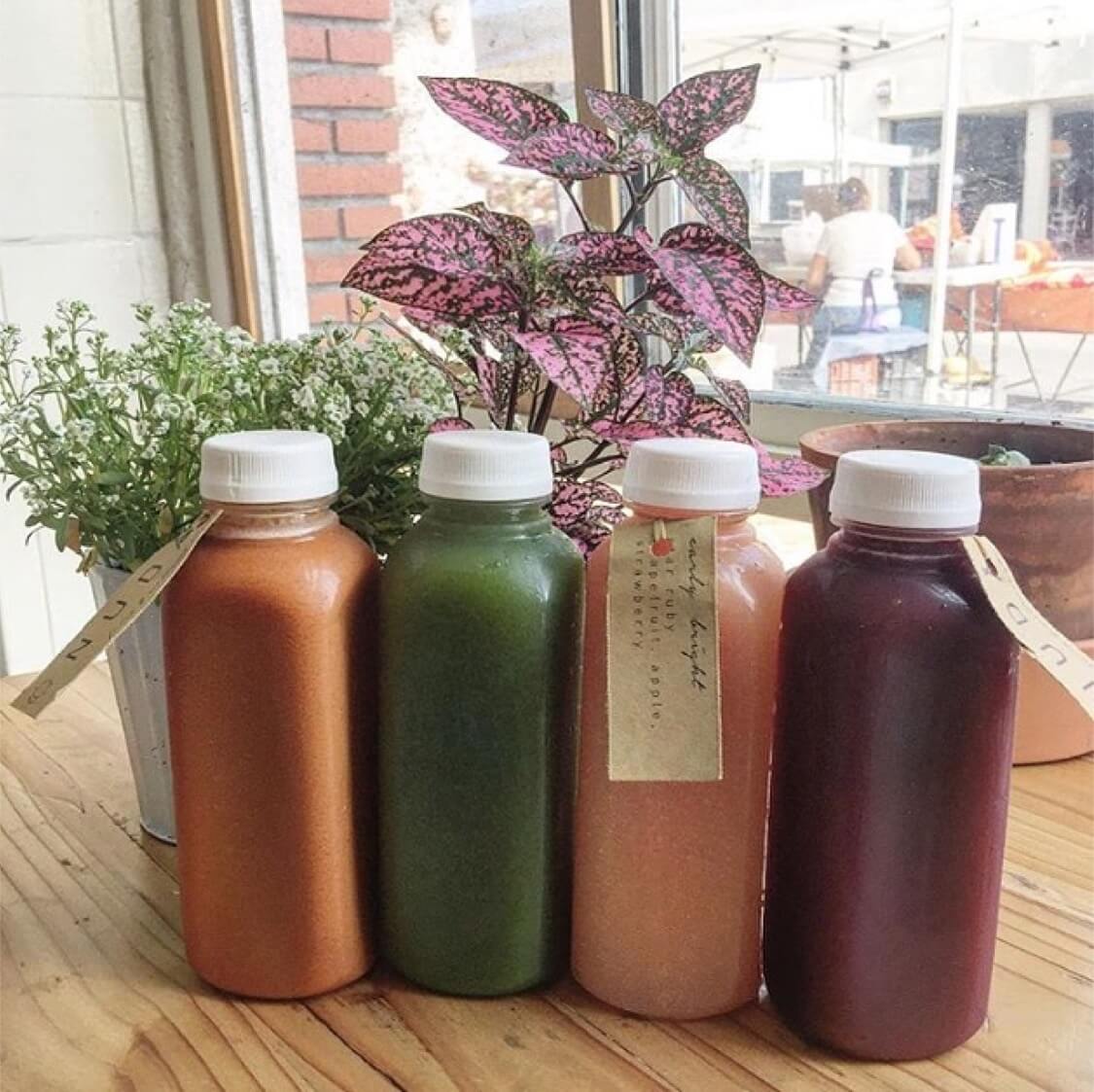 Juice Crafters
Multiple Locations
Select one of the four pre-made produce-infused juice collections constructed at Juice Crafters. From anywhere between one to eight days, commit to the Master Cleanse, Vitamin Guru, Repair & Enhance, or Signature Detox. Drink a plethora of fueling beverages from Alkaline Tonics, Aloe Vera Water, and green juices all the way to Almond Nut Mylk! All juices are cold-pressed and USDA-certified organic. We'll drink to that!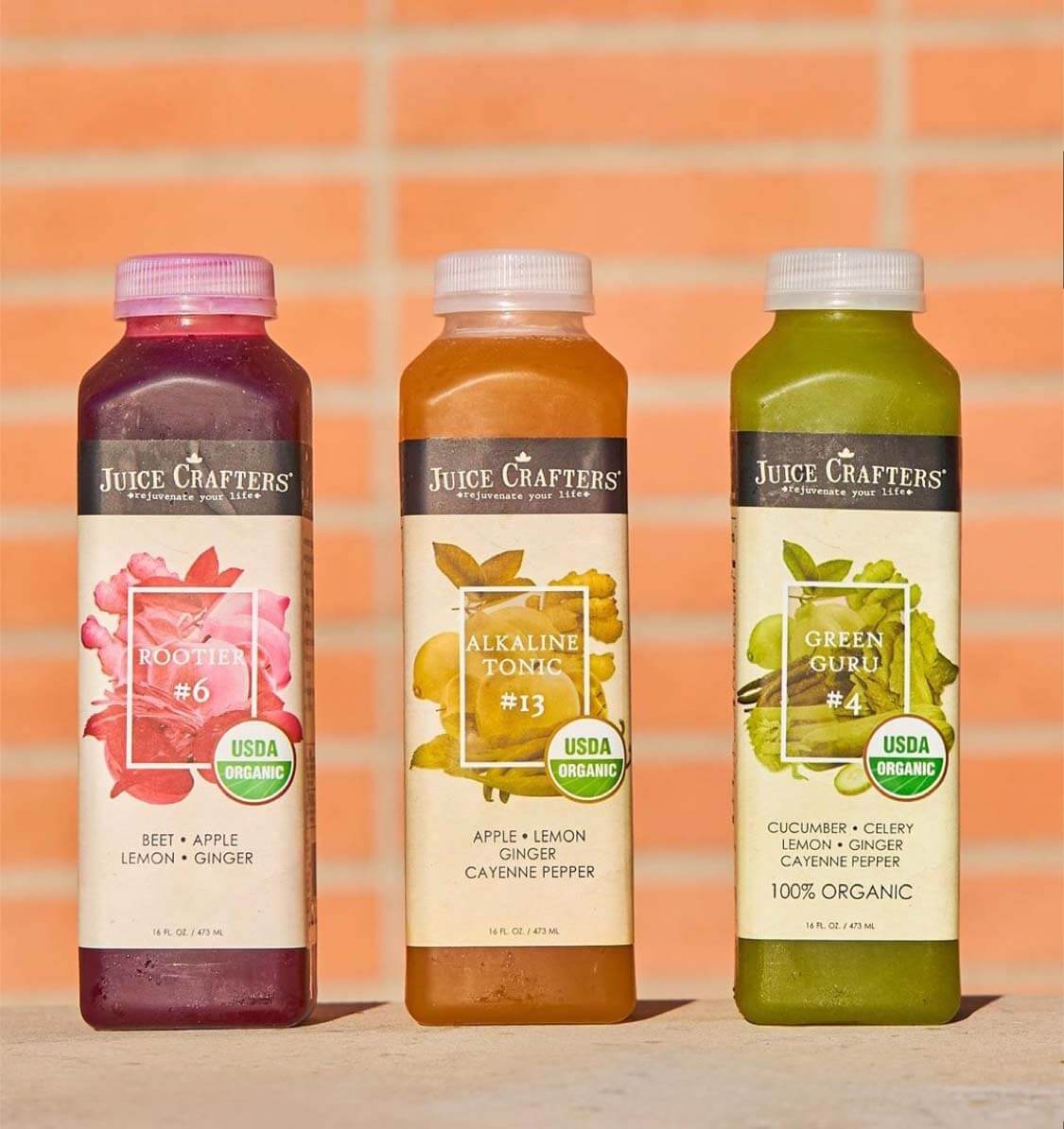 Kreation Organic Juicery
Multiple Locations
Are you looking for a diet reset without giving up solid foods? Kreation's got your back! Aside from their six all-liquid Juice Kleanses, this spot also offers health kickstarters with meal plans! Balance out your nutritious drinks with meals and snacks like Spicy Buffalo Cauliflower, Buddha Bowl, Mixed Grilled Vegetables, and a wide array of soups. If you're a soup-a-holic, you might be interested in the 7-day Souptox! Over the course of a week, you'll down 42 soups ranging from the flavors of Paleo Thai Carrot and Vegan Boneless Broth to Butternut Squash and Tomato Basil! Be sure to mention you are looking for all-vegan products! Non-contact delivery options are available on their website and Postmates!
RELATED: 6 Vegan-Friendly Meal Delivery Services for When You're Stuck at Home
---
Want even more LA vegan food, news, and lifestyle content? Subscribe to VegOut LA Magazine!