Back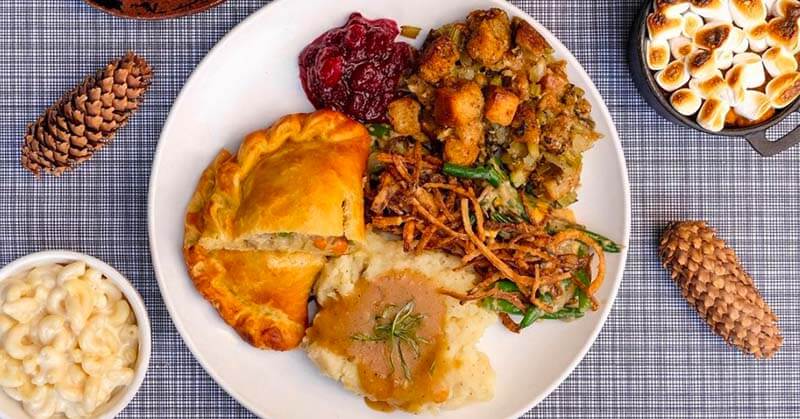 Where to Pick up a Vegan Thanksgiving Feast in Chicago
The holiday season is upon us, and we're looking forward to a virtual gathering with friends and family, and good food! Here are 10 spots to order a vegan Thanksgiving feast for takeout in Chicago, including everything from mashed potatoes and stuffing to cranberry sauce and pie.
RELATED: Can't Believe It's Not Meat to Open Second Location
---
Want even more vegan news, food, and lifestyle content? Subscribe to VegOut Magazine!
ALTHEA
"Thanksgiving at Home" by ALTHEA features á la carte dinners for two or four. Menu items include a plant roast (tofu, black garlic, chestnut, oyster mushroom, beluga lentil, yuba wrap), tri-color sweet potato gratin, sourdough + polenta stuffing, cranberry sauce, and chocolate pecan pie. Options that are gluten-free, nut-free, or soy-free are clearly labeled for easy ordering. Order by 3pm on November 22nd for November 25th pickup.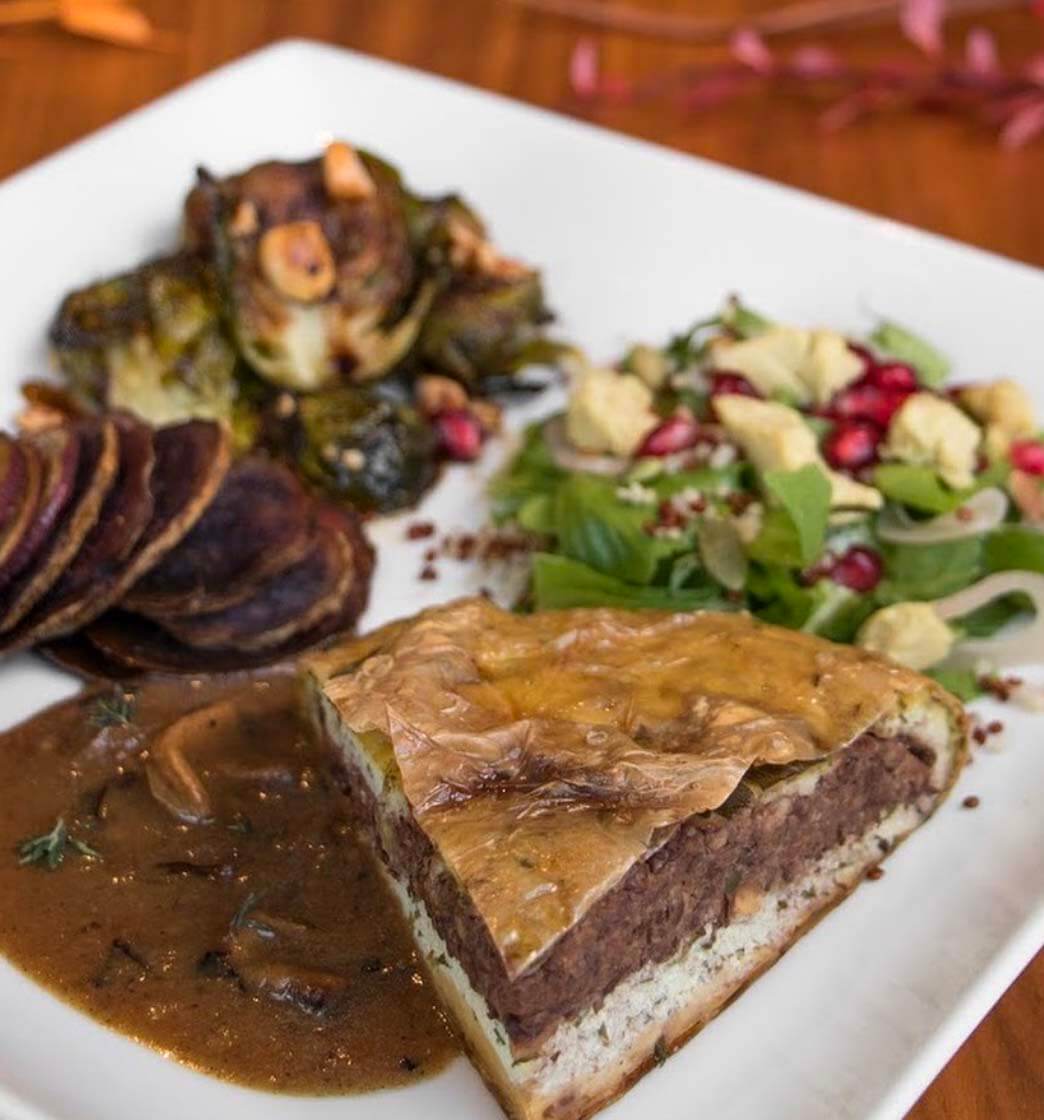 Spirit Elephant
Need a vegan feast in the suburbs? Spirit Elephant's Thanksgiving offerings include stuffed delicata squash, exotic mushroom cutlet medley, green bean casserole, pumpkin pie, and more. All orders must be in by November 19th at 5pm.
Handlebar
Handlebar is offering a complete dinner (roasted vegetable pie, green bean casserole, roasted garlic mashed potatoes, seitan sausage gravy, herb stuffing, and cranberry sauce) and the option to add their apple fried pie á la carte as dessert. Vegan items are clearly labeled on the menu. Pickup dates are November 25th and 26th.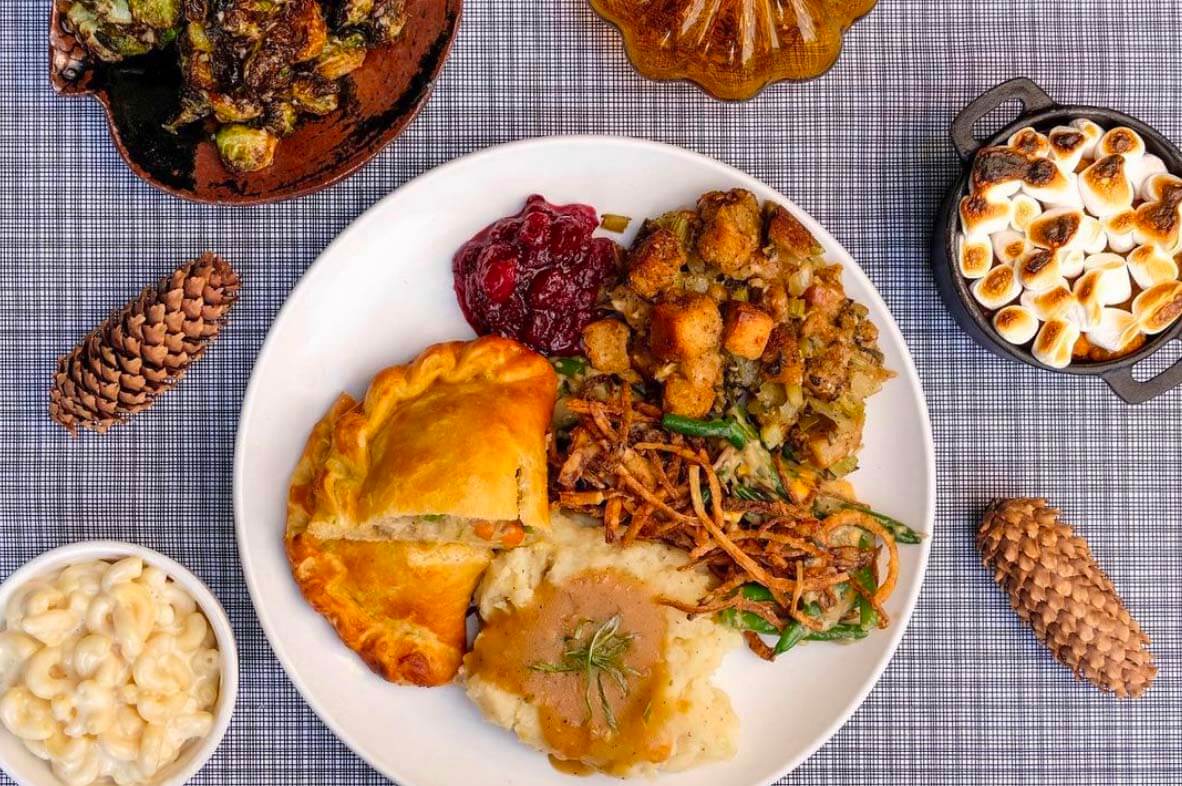 Liberation Donuts x Upton's Breakroom
Liberation Donuts and Upton's Breakroom collaborate to bring you a holiday meal featuring setian, mashed potatoes, gravy, cranberries, Brussels sprouts, and a pumpkin donut for dessert. The pickup for pre-orders will be at Upton's Breakroom 11am-7:30pm on November 24th and 25th.
Chicago Diner
Chicago Diner's annual Thanksgiving carryout is available in entrée-, dinner-, and family-packs. Choose from a variety of main dishes, and add mac 'n' cheese, jalapeno corn fritters, and pumpkin pie for a complete meal. All orders must be picked up at the Halsted St location only.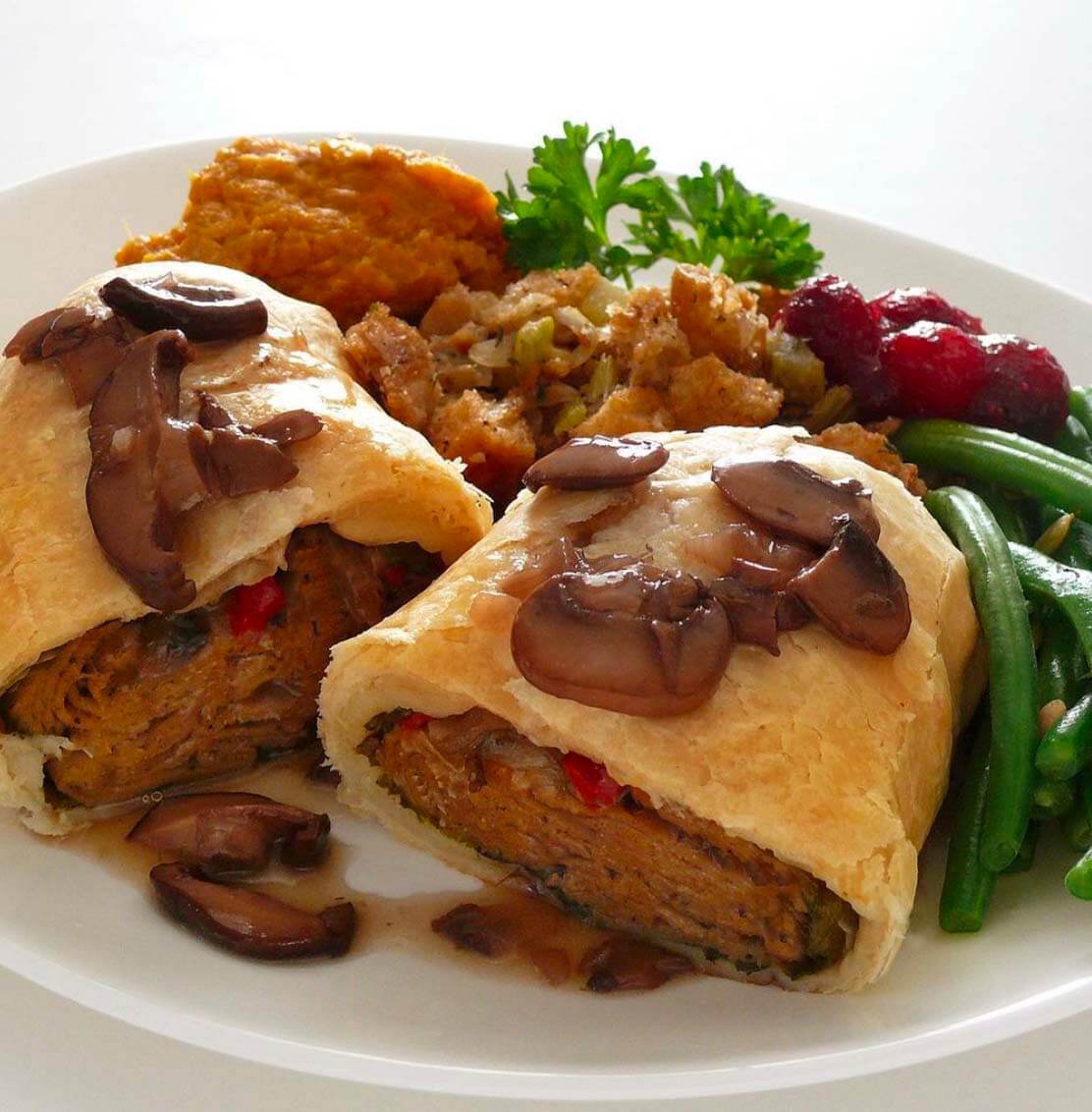 Majani
Majani Soulful Vegan Cuisine's Thanksgiving menu features tofu turkey, collard greens, peach cobbler, and more. The 100% vegan dinner is priced per person, and dessert can be ordered separately (available by the slice and as a whole pie or cake). Orders will be ready for pickup on November 25th at the South Shore location from 2-9pm.
Sweet Evolution Bakery
Sweet Evolution Bakery is taking orders for individual meals, family-style dinners, and á la carte dishes. Each meal includes your choice of meatloaf or smoked stuffed roast, mashed potatoes, butternut squash succotash, white cheddar mac 'n' cheese, a sweet buttery roll, and gravy. Dessert options include a variety of cheezecakes (not included in the meal or family-style dinner.) For details regarding orders, visit their Instagram page.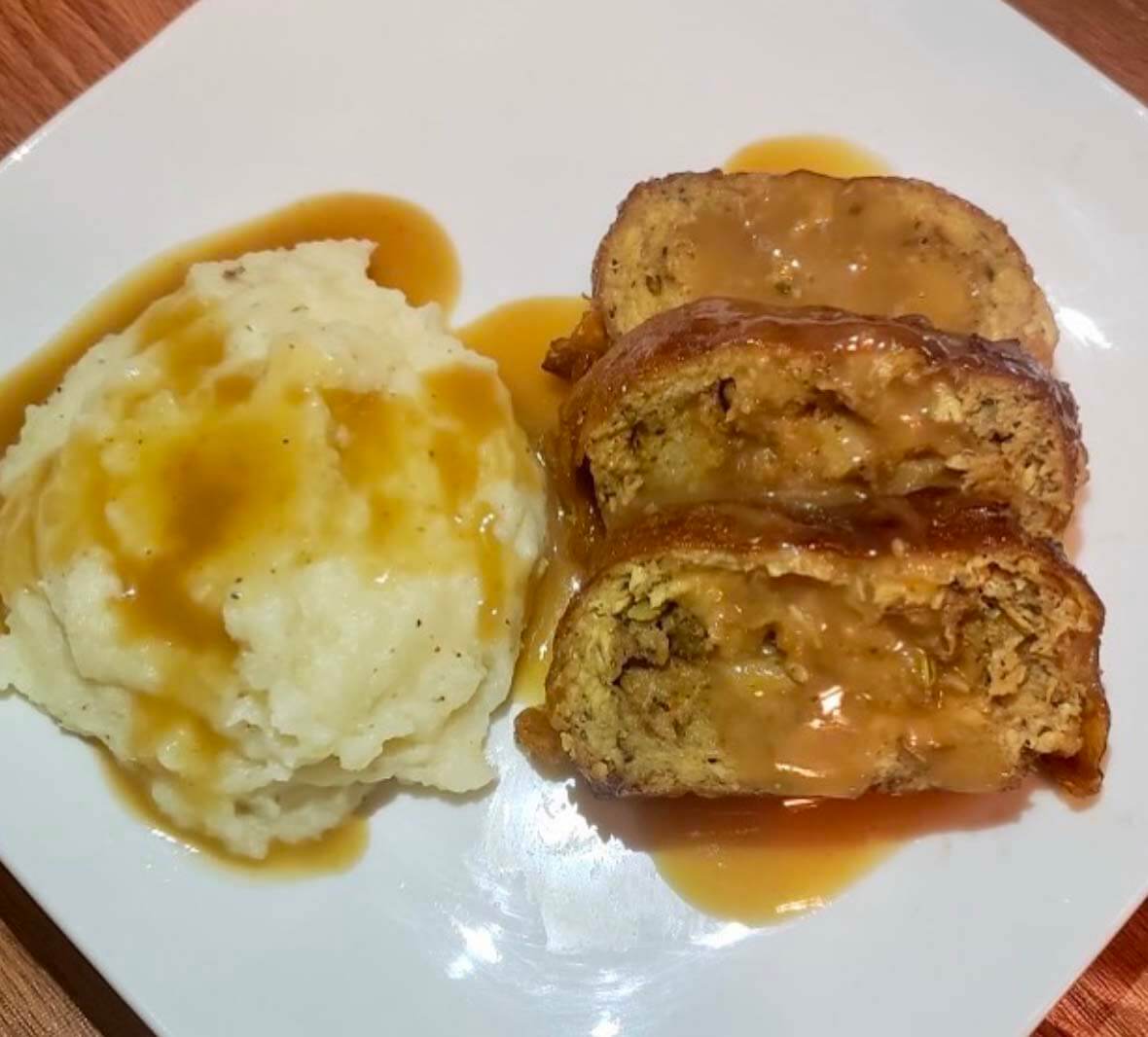 Ste Martaen
Ste Martaen's 100% vegan holiday menu includes a selection of sliced turkey roast, baked mac 'n' cheese, dinner rolls with rosemary butter, and a choice of sweet potato or pecan pie. Pre-order individual dinner portions or by the pan for a larger family-style meal. All orders will be ready on November 25th. Check out their Instagram for details and to pre-order.
Libby's Corner
Libby's Corner, a vegan pop-up, will be offering dishes by the plate with the option to add additional sides. Their Thanksgiving menu includes smothered turkey, candied yams, roast brussels sprouts, apple pie, and more. All orders will be ready for pickup by November 25th. Details regarding pre-orders can be found on their Instagram.
B'Gabs Goodies
B'Gabs Goodies, located in Hyde Park, offers raw and cooked comfort food, smoothies, and juice. The Thanksgiving menu is available for pre-order until 5pm on November 21 and includes dishes such as cauliflower steaks with roasted veggies, chestnut stuffing with gravy, cornbread, and apple pie. The link to order can be found on their instagram page and pickup is November 24th and 25th between 2pm-5pm.
Mohini Patel
@mylifemoni
Mohini, a born and raised vegetarian from Chicago, initially went vegan when faced with a health issue, but stayed vegan for the animals. Whole food plant-based eating (inspired by traditional Indian culture) is her optimal diet. An advocate for mental health and lifestyle changes, she has a degree in Health Sciences from DePaul University.
Articles by Mohini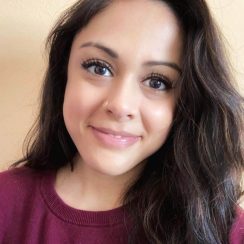 More from VegOut
Subscribe Now
Get the premier vegan food and lifestyle magazine delivered to your door (or inbox!)
Order the magazine!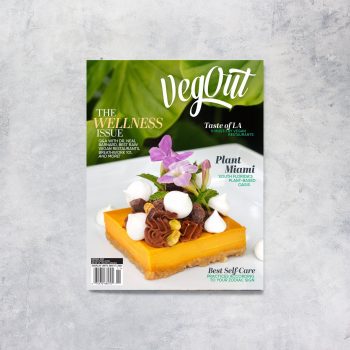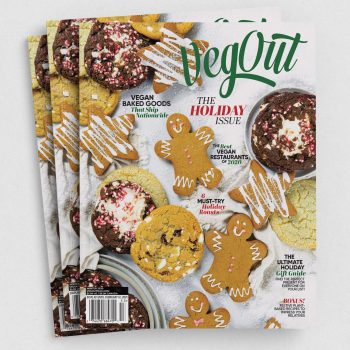 Navigation