Celebrate the holiday with these delicious dinners.
The holiday season is upon us, and we're looking forward to gathering with friends, family, and good food! If you're looking for everything from mashed potatoes and stuffing to cranberry sauce and pie, here's where to pick up a vegan Thanksgiving feast in Chicago.
Winnetka
Need a vegan feast in the suburbs? Spirit Elephant's Thanksgiving offerings include stuffed delicata squash, mashed potatoes, cornbread, and pumpkin pie cheesecake. There are a limited number of dinners available, so put in your order as soon as possible.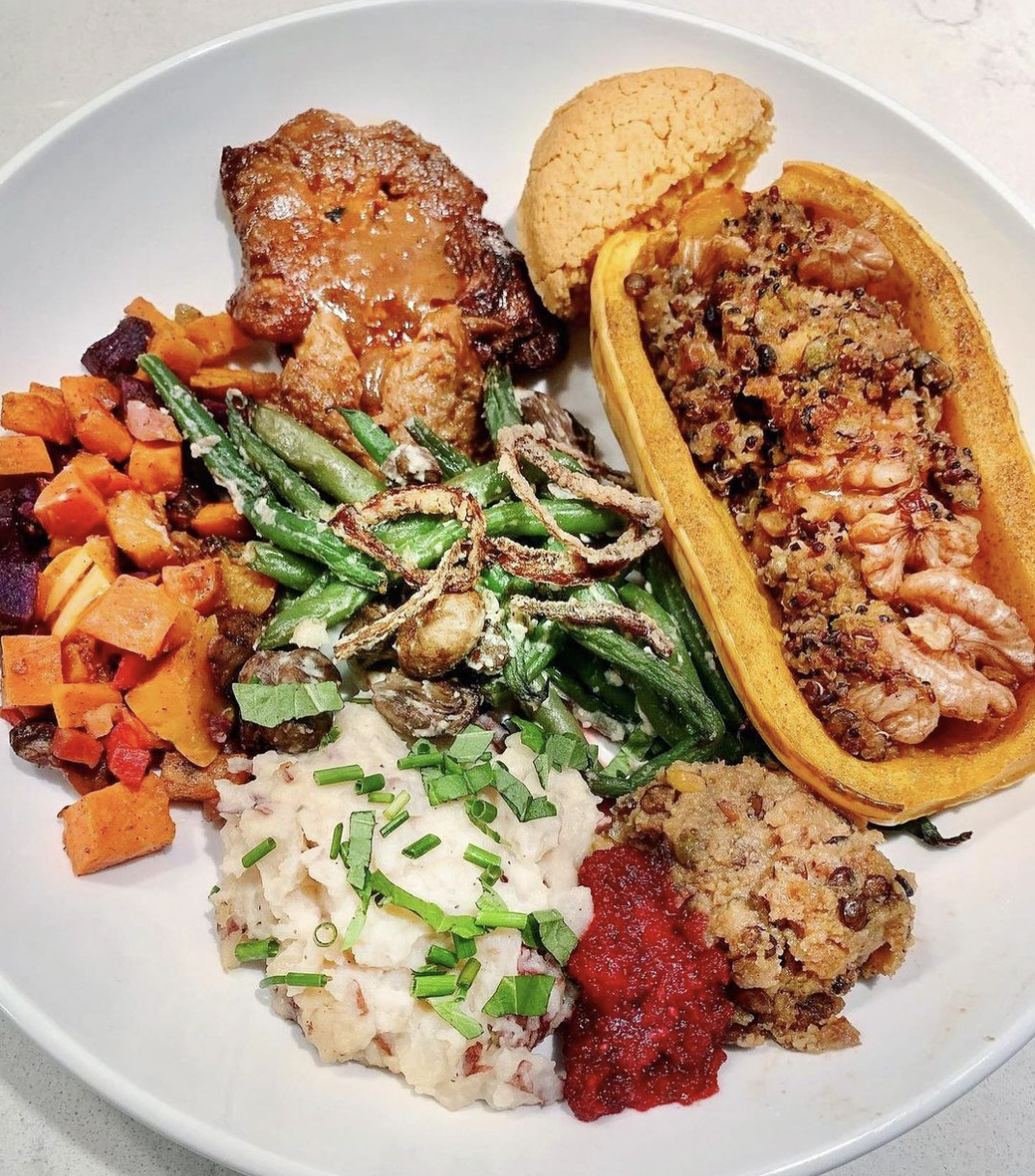 Albany Park
Kale My Name has a Thanksgiving special on the menu, and we're here for it! You can snag enchiladas from November 22-26. Served with black beans and kale rice, the gluten-free and soy-free dish can be ordered with Beyond meat, jackfruit, and potatoes. We suggest you order for pickup, but dine-in will be open until 5pm on Thanksgiving Day.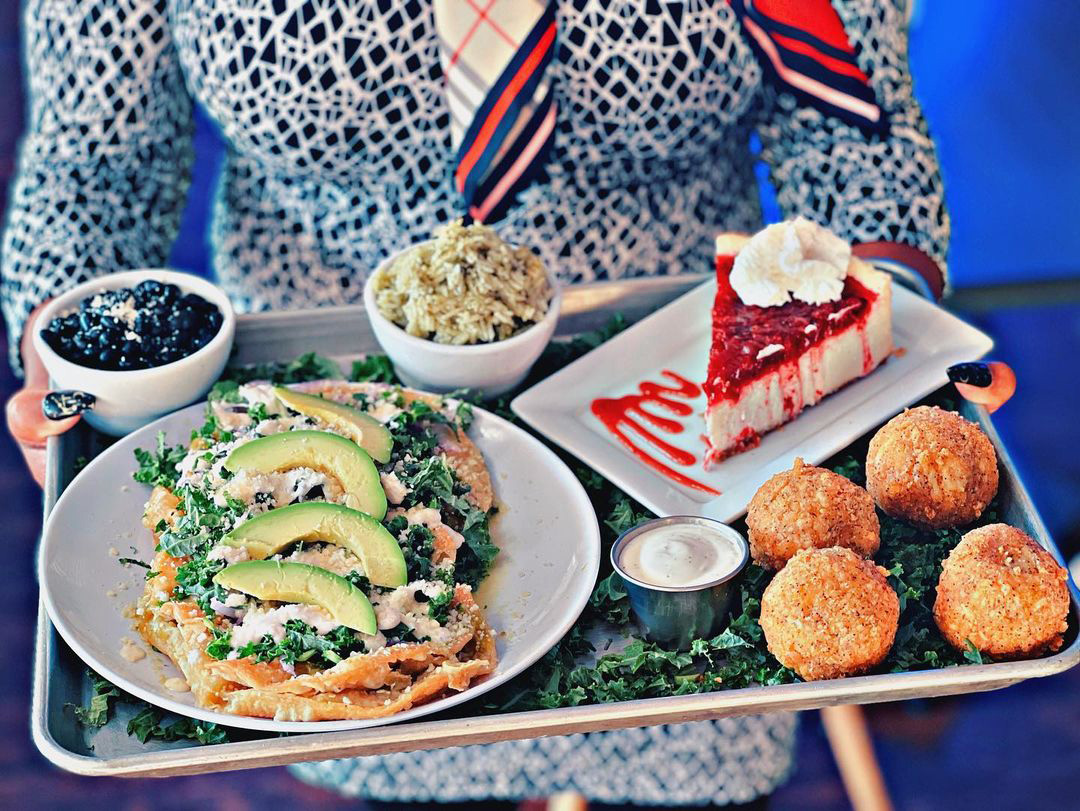 Near North Side
ALTHEA brings back their prix fixe menu for Thanksgiving at home, featuring mushroom gravy, cranberry sauce, Brussels sprouts, a kale & caramelized onion tart, and pumpkin cobbler—all gluten-free and soy-free.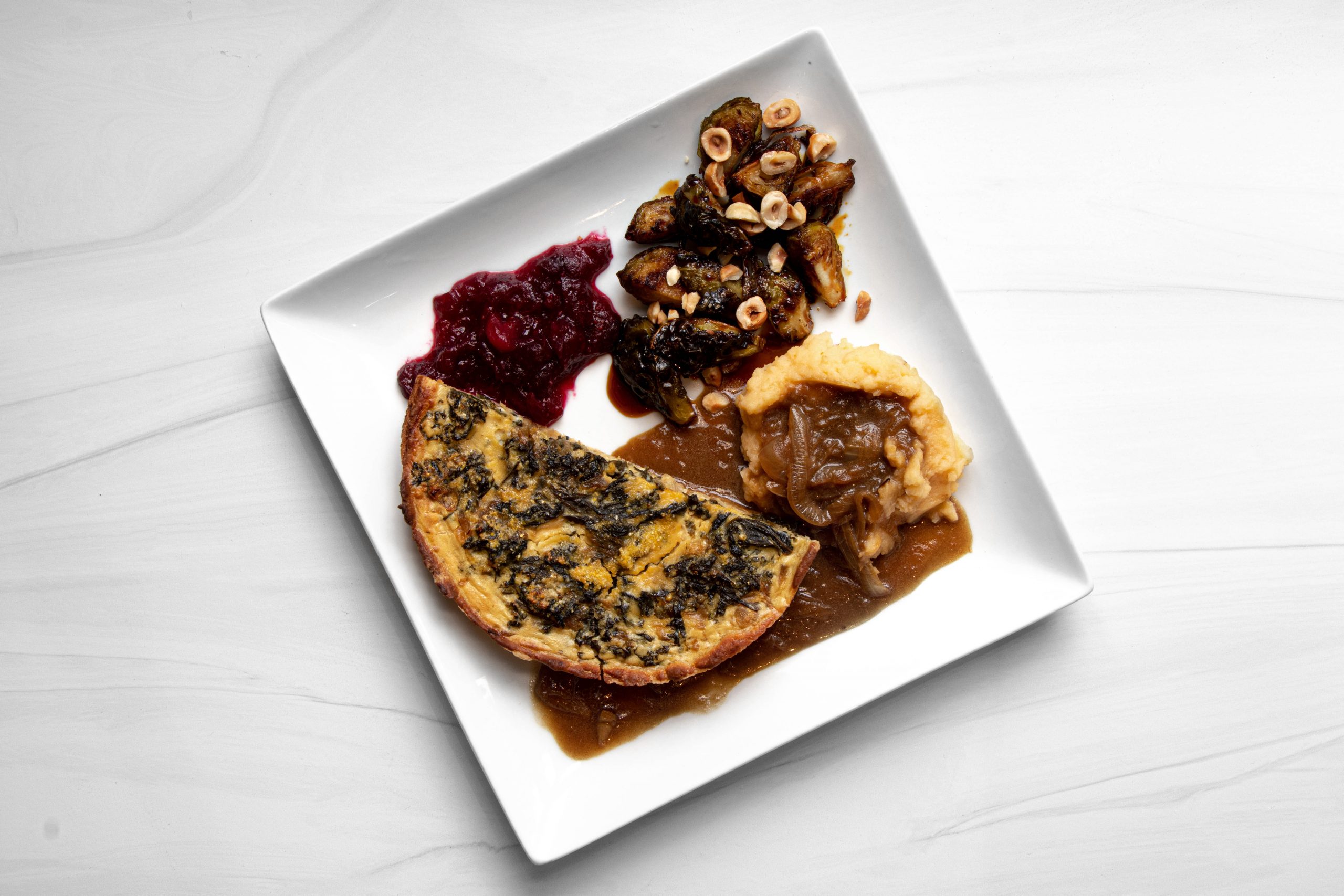 South Shore
Majani Soulful Vegan Cuisine's Thanksgiving menu features tofu turkey, collard greens, peach cobbler, and more. The 100% vegan dinner is priced per person, and dessert can be ordered separately (available by the slice and as a whole pie or cake). Orders will be ready for pickup on November 24 at the South Shore location from 2-9pm.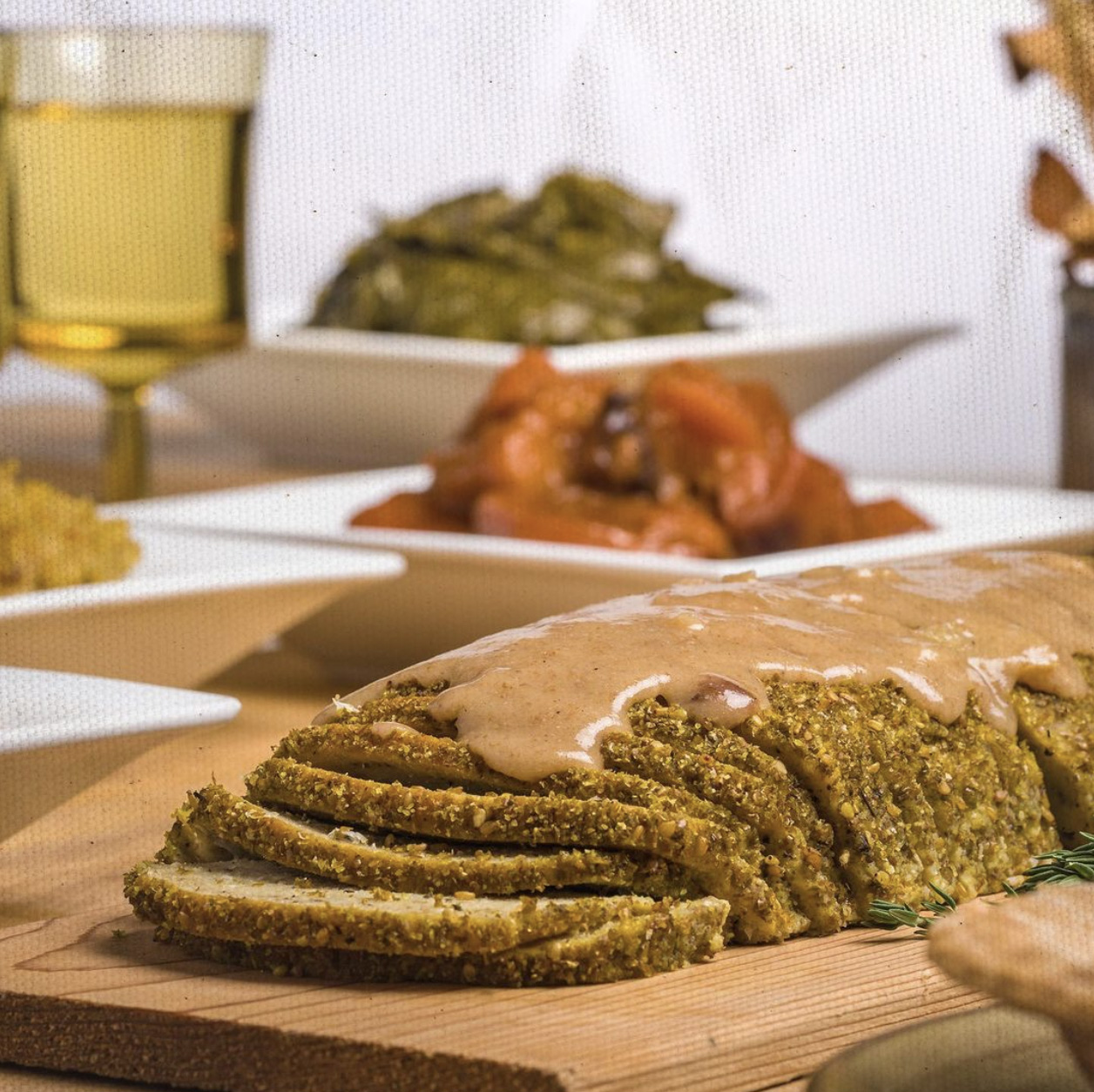 Lakeview
Kitchen 17's Thanksgiving meal packs are back this year, providing three dinner options. For your entree, choose from mushroom Wellington, house-made seitan roast, or gluten-free shepherd's pie, all of which are accompanied by sweet potato hash, roasted veggies, and biscuits. All orders must be in by November 18 for pickup on November 23.
Wicker Park
Bloom Plant-Based Kitchen's Thanksgiving dinner features a 100% gluten-free, vegan meal that includes sweet potato dumplings, salad, tamales or a lentil loaf, and maple pecan pie. Want to celebrate at home? They are also providing meal kits for purchase that will be available for pickup on November 24.
West Town
Upton's Breakroom and Liberation Donuts have partnered again this year to bring you a tasty Thanksgiving meal, featuring sliced turkey-style seitan, mashed potatoes & gravy, and a delicious donut for dessert. Check out their Instagram page for details on how to order.
Catering
Ste Martaen's 100% vegan holiday menu includes a selection of sliced turkey roast, baked mac 'n' cheese, dinner rolls with rosemary butter, and a choice of sweet potato or pecan pie. Pre-order individual dinners for dining solo, or select pan-sized portions for enjoying a larger, family-style meal. All orders will be ready on November 24. Check out their Instagram for details to pre-order.
Catering
Libby's Corner will cater your Thanksgiving dinner with a vegan meal consisting of vegan turkey or duck, candied yams or cheesy potatoes, roasted veggies, and more. Check out their Instagram to order for pickup on November 24.

Wicker Park
Vegan-Friendly
Handlebar is offering a complete dinner (roasted vegetable pie, green bean casserole, roasted garlic mashed potatoes, seitan sausage gravy, herb stuffing, and cranberry sauce) and the option to add pumpkin fried pie or vegan chocolate cake á la carte as dessert. Vegan items are clearly labeled on the menu. Pickup dates are November 24 and 25.
Lakeview
Vegan-Friendly
Chicago Diner's annual Thanksgiving carryout is available in entrée-, dinner-, and family-packs. Choose from a variety of main dishes, and add mac 'n' cheese, jalapeno corn fritters, and pumpkin pie for a complete meal. Gluten-free options are available, and all orders must be picked up from 12-7pm on November 24 at the Halsted location only.
Gold Coast & Orland Park
Vegan-Friendly
Can't Believe It's Not Meat is serving up a fully vegan Thanksgiving meal. Choose from vegan turkey or ham, mac 'n' cheese, yams, and more. Pre-order for pickup on November 24 at 6pm at the Wells or Orland Park location.