Stop by one of these spots to grab a slice or two of vegan flan!
This delightful dish has quite an extensive history, but it's most widely recognized as a sweet caramel custard dessert most popular in Spain, Mexico, and Latin America. Flan is traditionally made using eggs and milk—but leave it to us plant-eaters to find a way to veganize it! These vegan and vegan-friendly restaurants have mastered the sweet, decadent flavor and light, creamy texture of this iconic dessert. But beware, this article may cause you to drool! Here's where to find vegan flan in Los Angeles.
Garden Grove
In case you missed it, Orange County's Inner Peace Cafe changed names to Saigon Vegan Restaurant—but don't worry, they're still serving up the same amazing dishes! Their Fabulous Flan is composed of house-made creamy custard with drool-worthy coffee caramel sauce. It makes for a great ending to one of their flavorful entrees like Chicken Curry Stew, Radiant Ragu, and Pad Thai.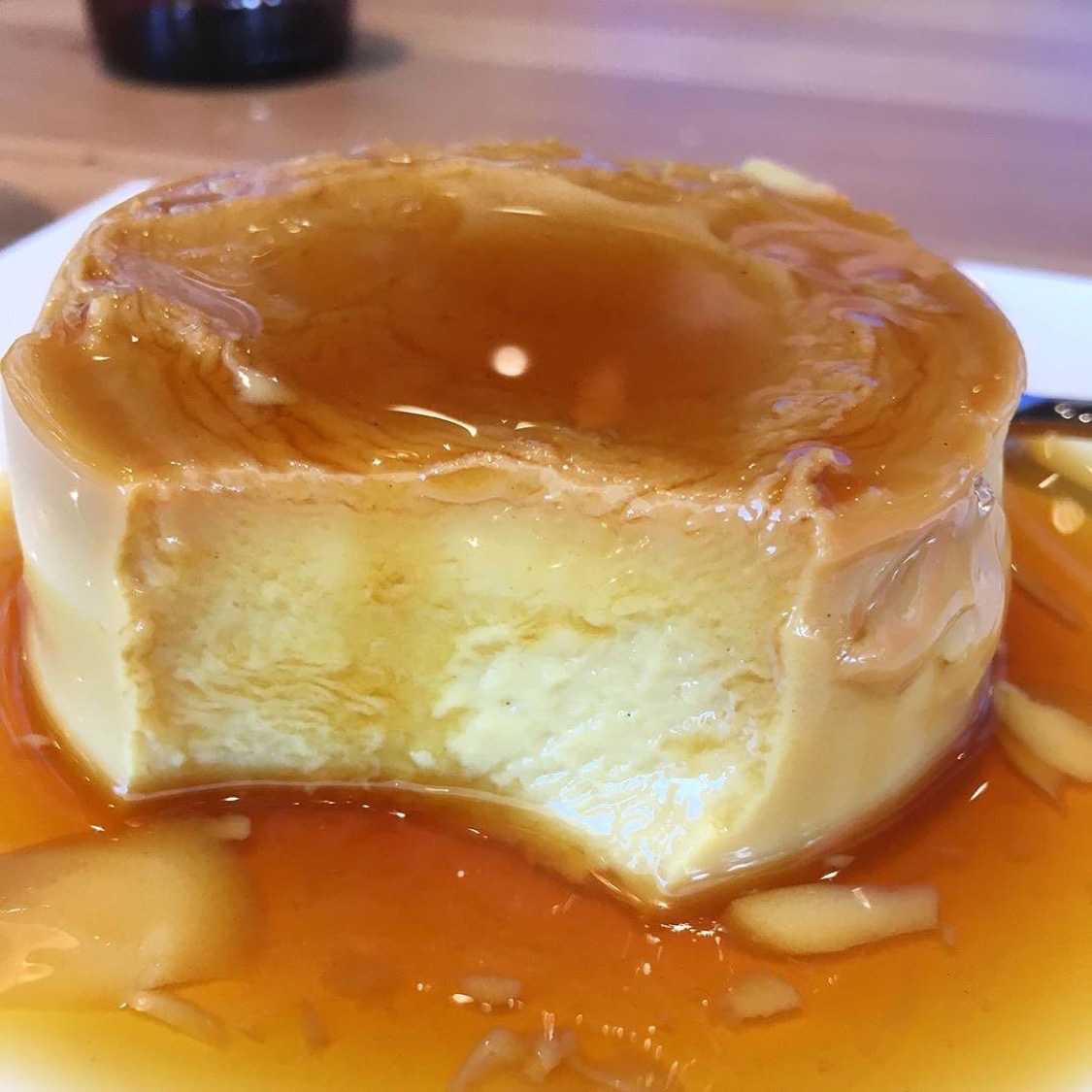 Photo credit: @spiceislandvegan on Instagram
Van Nuys
El Cocinero Restaurant is the perfect answer to all your Mexican food cravings. They've got tacos, burritos, nachos, bowls, aguas frescas, and flan. Their authentic-tasting flan slices are light, sweet, and creamy—just how we like it!
Photo credit: @vegansfrommars on Instagram
Santa Ana
You might know Soy Concha Bakery for their bright and colorful vegan conchas, but did you know they also stock slices of flan and tres leches? Score! Pro tip: Enjoy your slice of flan with a glass of vegan horchata or champurrado. You'll thank us later!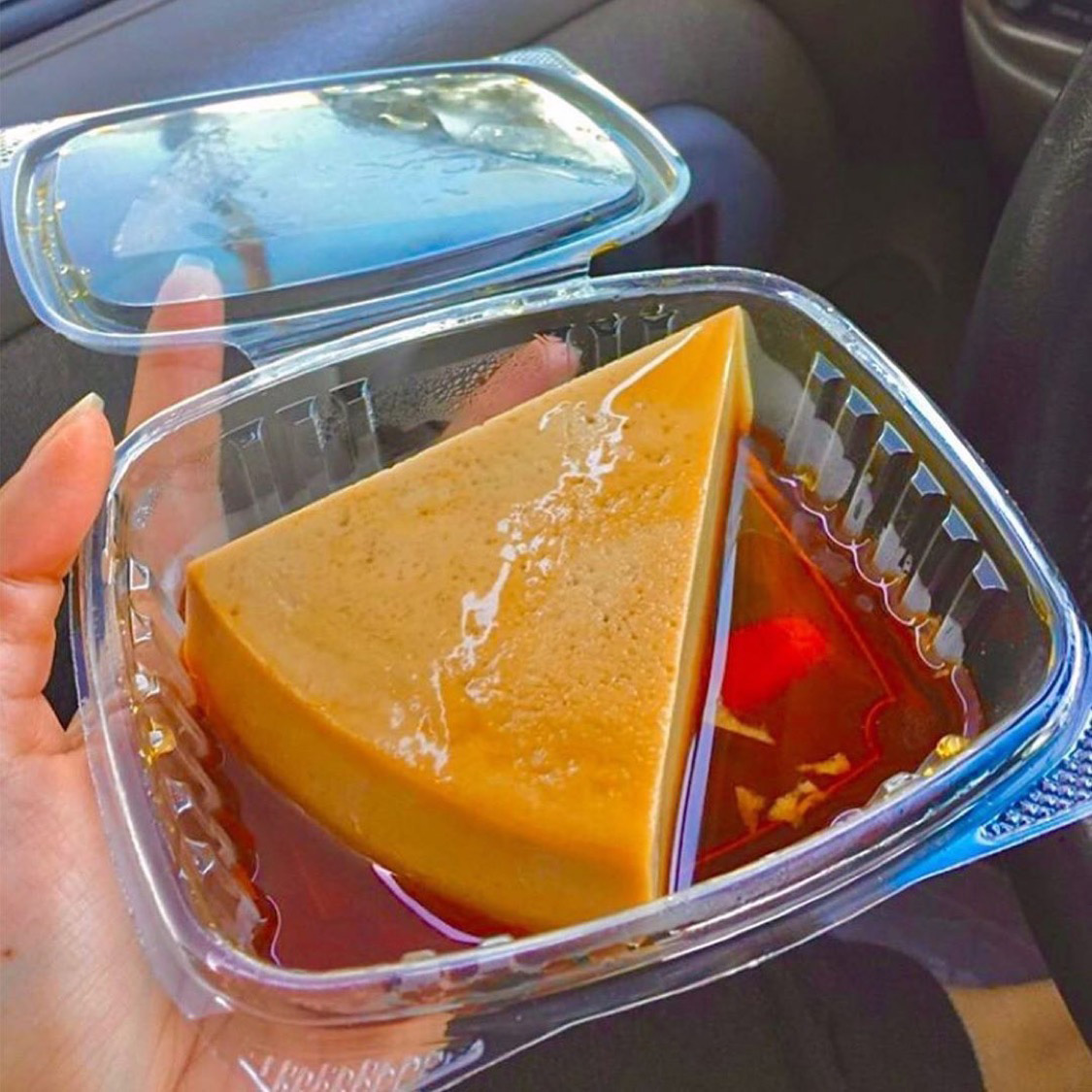 Pop-Up
The vegan flan from Aguas Veganas pairs perfectly with their light and refreshing aguas frescas. If you think you'll love the dessert as much as we do, you might as well just place an order for a full-size version!
Fullerton
If you want to try Mexican food with a California twist, head to Chicana Vegana! For the main course, we recommend ordering the Cali Bae-rito or Loaded Nachos with extra guac. For dessert? FLAN! Yep, you guessed it—this female-owned restaurant offers vegan flan that will blow your mind!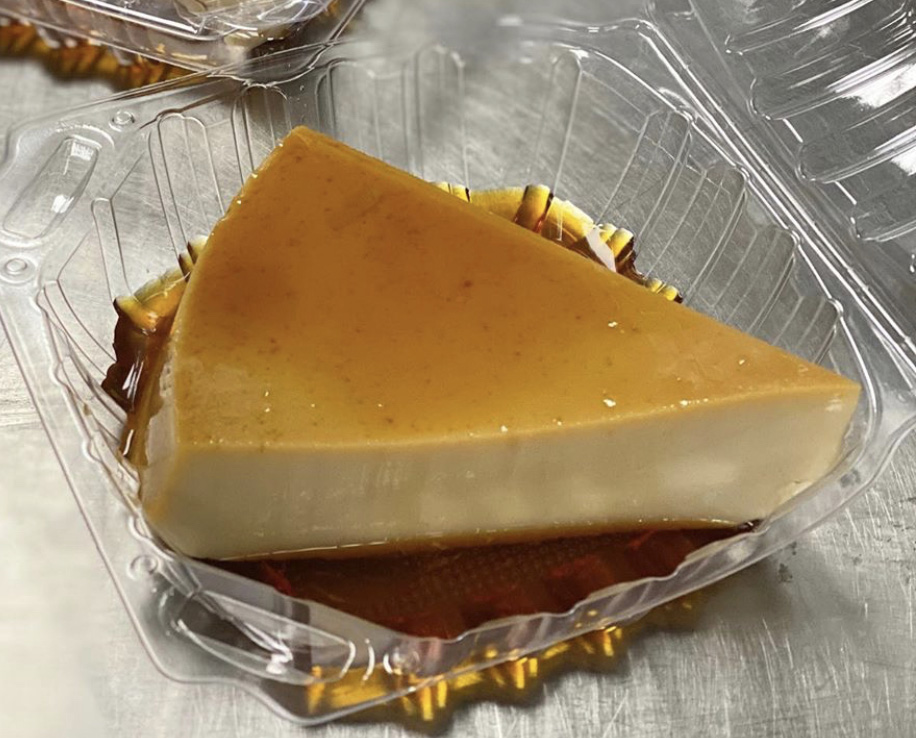 Highland Park
Vegan-Friendly
From pan dulce, cakes, and aguas frescas to tortas, queso fresco, and elote, this family-owned shop has something for every occasion and craving. Delicias Bakery and Some's Nuestro Flan Vegano (or vegan flan) is gluten-free, soy-free, and melt-in-your-mouth delicious! Pick up a single-serving container of this classic dessert or place an order for a large version to share with the fam.
Westlake
Vegan-Friendly
What's our motto when we visit this restaurant? "Come for the tamales, stay for the flan!" Mama's Tamales is run by a wonderful family with recipes that will elevate your palate to a different dimension, and picking up their vegan flan is a must anytime we're in the area.