Wondering where to find vegan Asian cuisine in Denver? The metro area offers several super tasty options, such as City O' City with their udon noodle bowl and V Revolution with plant-based dumplings. Just like the population, the vegan community is rapidly growing, and Denver's restaurant scene has answered the call. Check out our list of top spots to find vegan Asian cuisine in Denver.
Northwest
Vital Root is known for its amazing vegetable-forward menu. We love their Vegan Pad Thai! This dish is packed full of flavor with the addition of Thai chili paste that brings the heat. When you go, and you definitely must go, try their Korean Stir Fry and Banh Mi Tacos. You're going to want to order up a few dishes to share!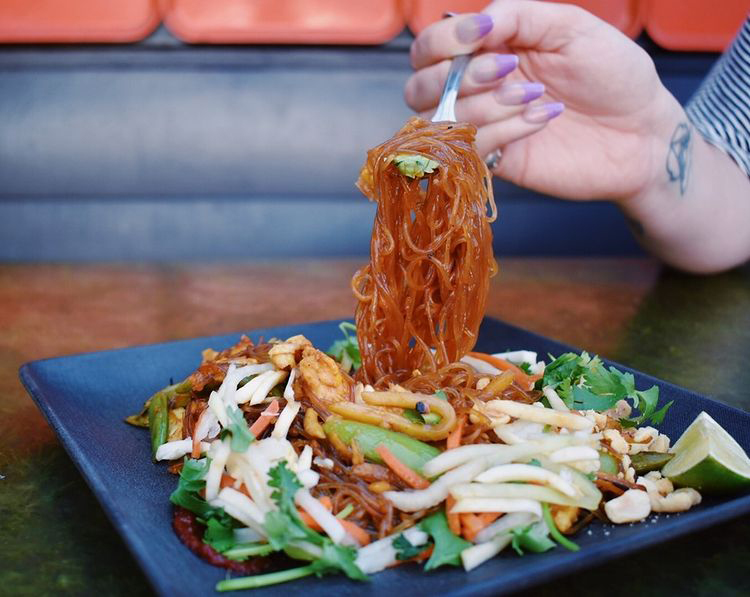 Capitol Hill
Can you say, "udon noodle bowl?" City O' City is one of the more popular and sought out vegan restaurants in the city. And don't worry, the line is well worth the wait. Check out their Udon Noodle Bowl with its carrot-ginger broth that keeps you going back for more. From the Summer Citrus Salad to the BBQ Bowl, they offer a wide variety of options, and not one disappoints.
Boulder, CO
Looking for a quick plant-based meal? You can't go wrong with the menu options at Native Foods. The Orange Cauliflower has an Asian flair that is sure to keep you satisfied. It's topped with a sweet and tangy orange sauce and finished with sesame seeds and scallions. Don't leave without trying their Hustlin' n' Brusselin' Sprouts with a balsamic dressing that is super tasty!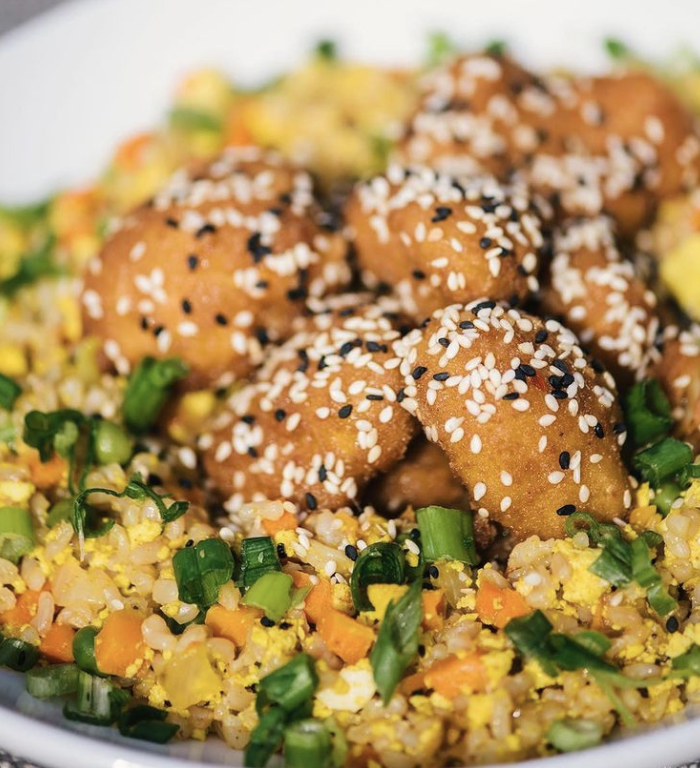 Photo credit: @plantbasedfatkid on Instagram
Englewood, CO
V Revolution's mission is to create delicious and healthy next-level foods. They offer numerous vegan Asian items—such as their awesome bao—and every one is just as delicious as promised. VegOut favorites include their rice and noodle bowls, plant-based dumplings, and Black Pepper Mushrooms Bao.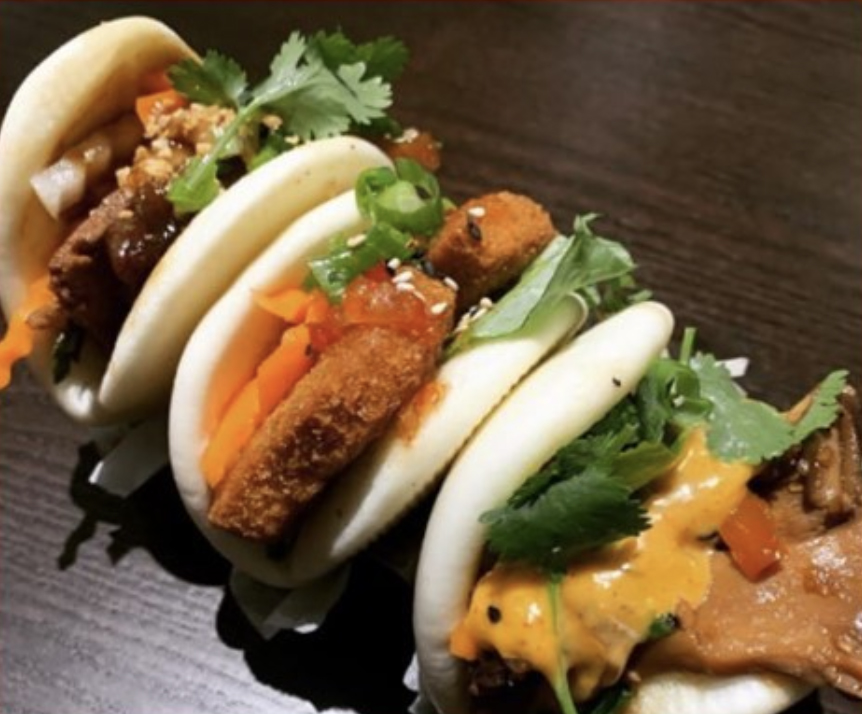 Aurora, CO
Originally established in Los Angeles, Mason's Dumpling Shop opened their Aurora location with promises of continuing the tradition of handmaking each dumpling from scratch each morning. Check out their Vegan Chicken Bun and Vegan Beef Buns made from soy protein for a savory treat.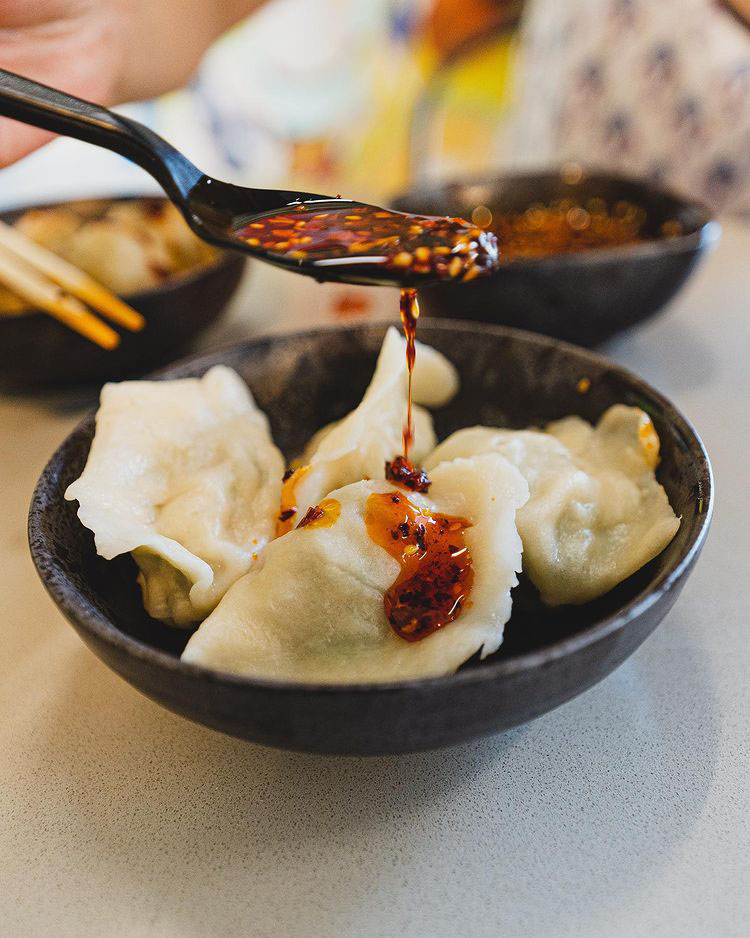 Lincoln Park
Although currently only taking online orders, all of Vegan Thai Co.'s menu items are prepared vegan. Their variety of dishes includes Vegan Pineapple Fried Rice, Vegan Drunken Noodles, and Vegan Green Curry. The pineapple in the fried rice adds our favorite amount of sweetness and the green curry is made from handmade curry paste! Top off your meal with their Mango with Coconut Sticky Rice.
City Park
This quaint bistro offers delicious authentic Chinese, Thai, and Japanese food using high-quality fresh ingredients. And who knew there were so many ways to cook up eggplant! Yushan or Mongolian Eggplant will easily become your go-to. Try their Tofu Teriyaki with its sauce that has a ginger and garlic tang. If you like food with flavor and with a spicy kick, Pepper Asian Bistro is for you.
Multiple Locations
Owners Jay Dedrick and Siriporn "Duke" Tayaputch are passionate about bringing exotic, traditional flavors from Tayaputch's homeland of Bangkok, Thailand to Denver, where Dedrick was born and raised. Their three Denver locations are vegan-friendly, but be sure to specify for your dish to be prepared vegan. The Massaman Curry with Tofu and the Coconut & Lemongrass Soup Bowl are amazing!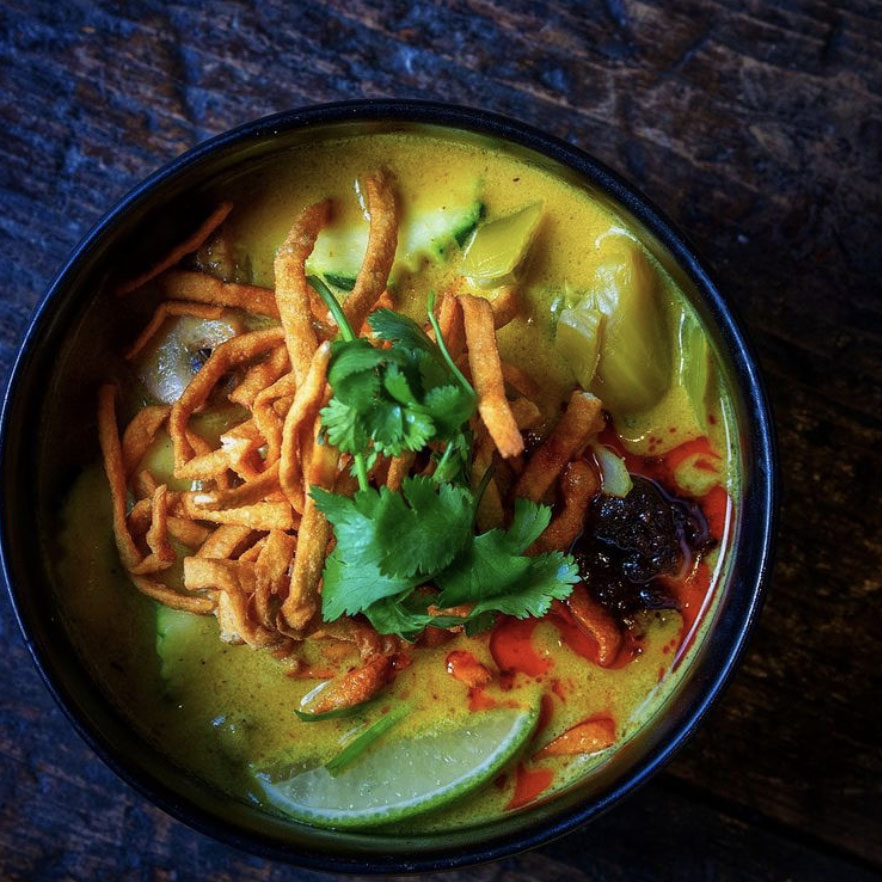 Virginia Village
The two owners of Thai Pot Cafe, Charlie and Tui, can be found any day of the week handpicking the fresh vegetables for the restaurant's dishes. We suggest ordering at least two of their Fresh Spring Rolls with Tofu, which come with a peanut sauce, a popular sauce in Southeast Asia which is made from peanut oil, peanut butter or ground peanuts, garlic, onions, chilis, and soy sauce. Other must-try menu items include Curry Fried Rice and Kang Sub Pra Rod (Pineapple Curry).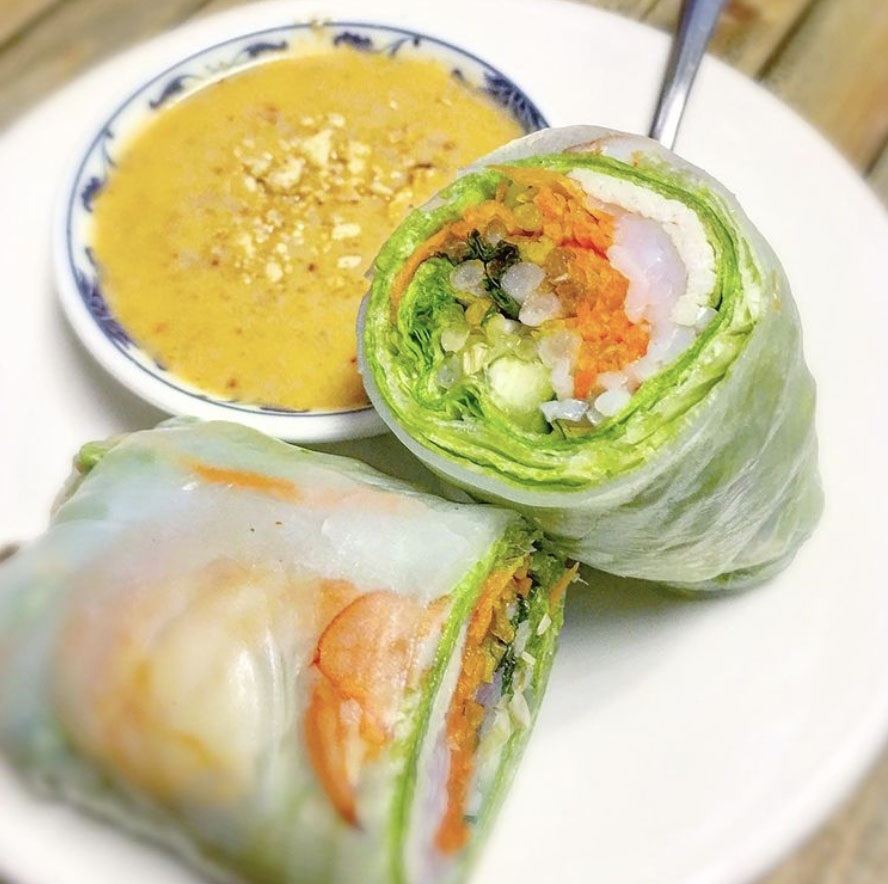 Highland
Root Down's fresh-from-the-earth menu has earned it a cult following. Although their vegan menu is available by request only, Root Down has a few vegan gems that are well worth a visit to this restaurant. The Carrot and Thai Red Curry Soup is great any time of day or night but is our favorite during those cold Denver winters. It comes topped with an apple-pear chutney and cilantro which gives extra pleasure to the taste buds. Not to mention they have a wonderful cocktail menu—if that's your cup of tequila.