These pie brands are guaranteed to become your new go-tos!
Attention pie lovers! While pies may be easy to come by, finding America's best pies that are delivered to your door can be a bit more of a challenge. Open up a new tab and get your credit card ready, because we've got a list of vegan pies that ship nationwide for Veganuary.
Los Angeles, CA
Always vegan, Karma Baker is cooking up some seriously sweet pastries in their Westlake Village storefront! With a variety of seasonal offerings ranging from pecan to pumpkin pie, Karma Baker has everything you need to celebrate the changing seasons. One flavor you can always count on is their classic, year-round Apple Crumb Pie. Made with organic Granny Smith apples and topped with a sweet cinnamon crumble, this pie is the perfect balance of sweet and tart. Plus, it's gluten-free, soy-free, nut-free, and kosher—so everyone can enjoy it!
Laguna Hills, CA
Looking to wow your guests at your next gathering? The luxurious pies from Laguna Hills bakery Giselle's Vegan Kitchen are sure to do the trick! Their fan-favorite Cherry Pie is at the top of the list of flavors you need to try and is a guaranteed crowd-pleaser. Packed with a deliciously tart cherry filling and contained in a flaky, buttery crust, a warm slice of this pie is sure to brighten up your day! Still not convinced? Topped with rose petals, the Cherry Pie is not only tasty but is the perfect dessert to ensure an extra-elegant dessert experience, too!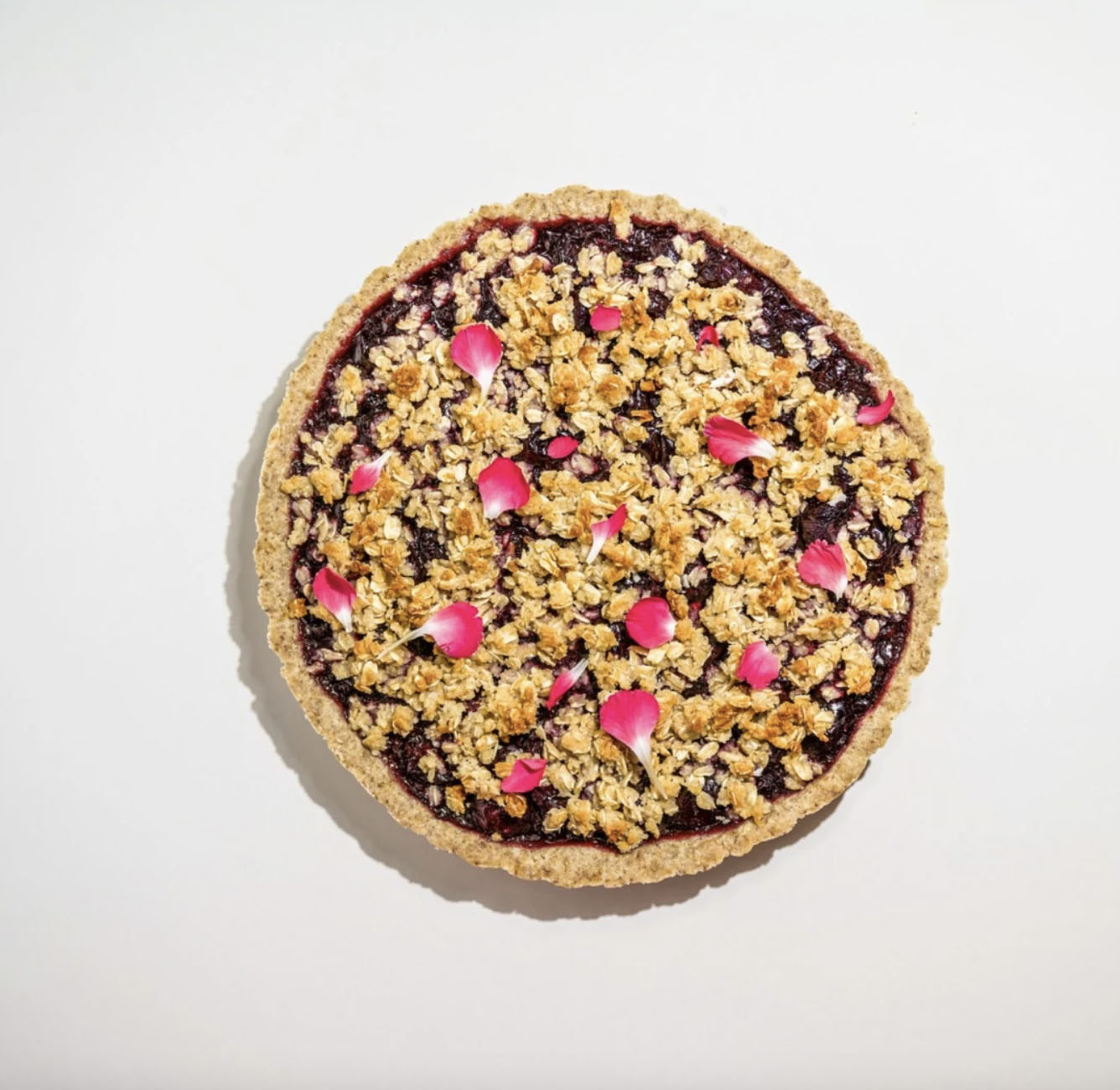 Chesterfield, MI
Vegan-Friendly
Missing the smell of a homemade pie baking in the oven? Achatz Homemade Pie Co.'s delicious desserts are sure to bring back the nostalgia of biting into a warm slice of pie in the cold winter season! Whether you're celebrating something or are looking to treat yourself, Achatz's stellar list of vegan pie offerings is sure to do the trick. Choose from yummy options like their Double-Crust Michigan 4-Berry Pie, Double-Crust Blueberry Pie, Double-Crust Strawberry Rhubarb Pie, Double-Crust Cherry Pie, and Northern Spy Apple Pie—all delivered to your doorstep!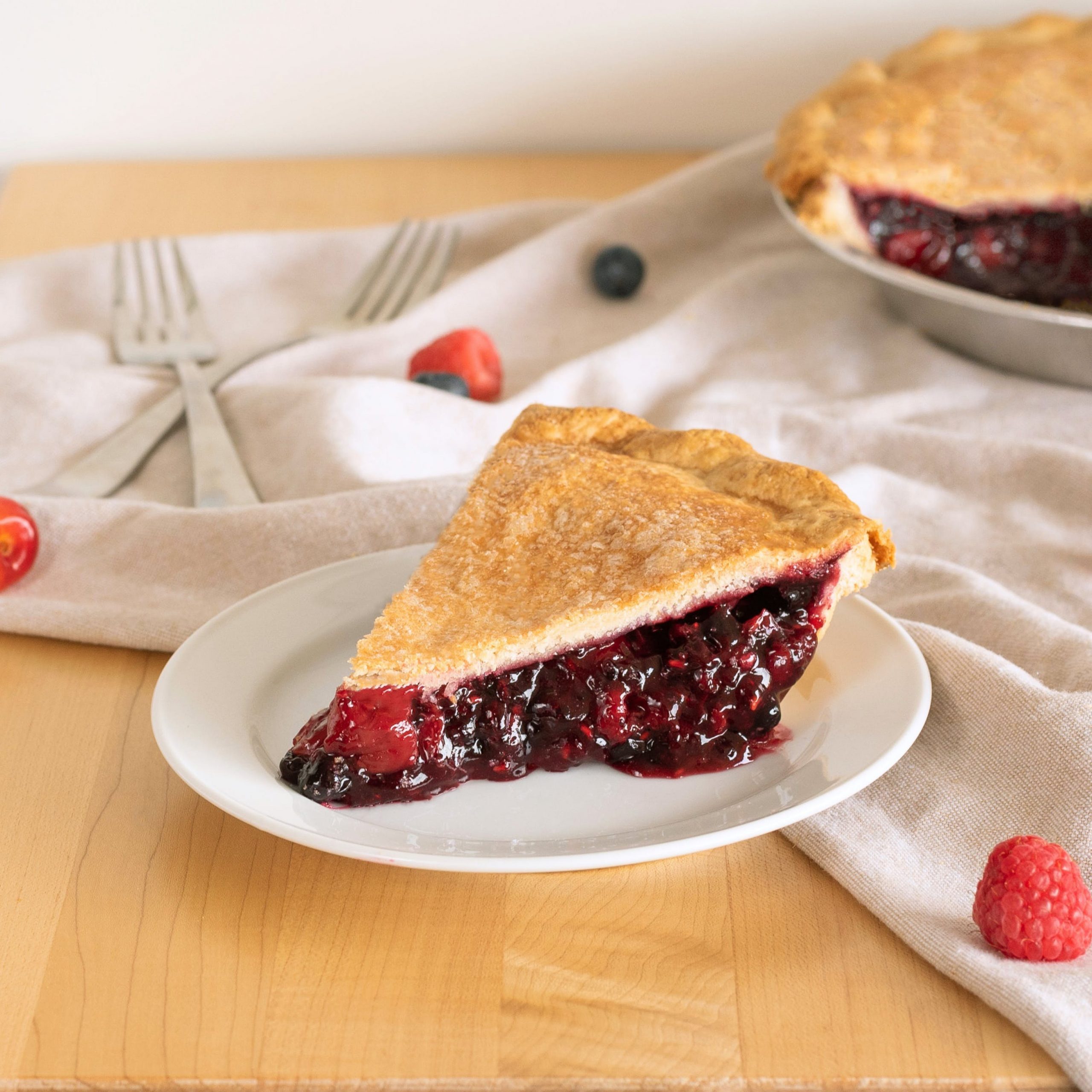 Portland, ME
Vegan-Friendly
Maine's famous Two Fat Cats Bakery specializes in making delectable desserts—and that includes vegan ones, too! Vegans can choose from the veganized versions of two of their signature pies—the Vegan Maine Blueberry Pie and Vegan Cherry Pie. With the perfect balance of sweet and tart, these pies are sure to please vegans and non-vegans alike. Arriving fresh and ready-to-enjoy right at your front door, pie has never been easier!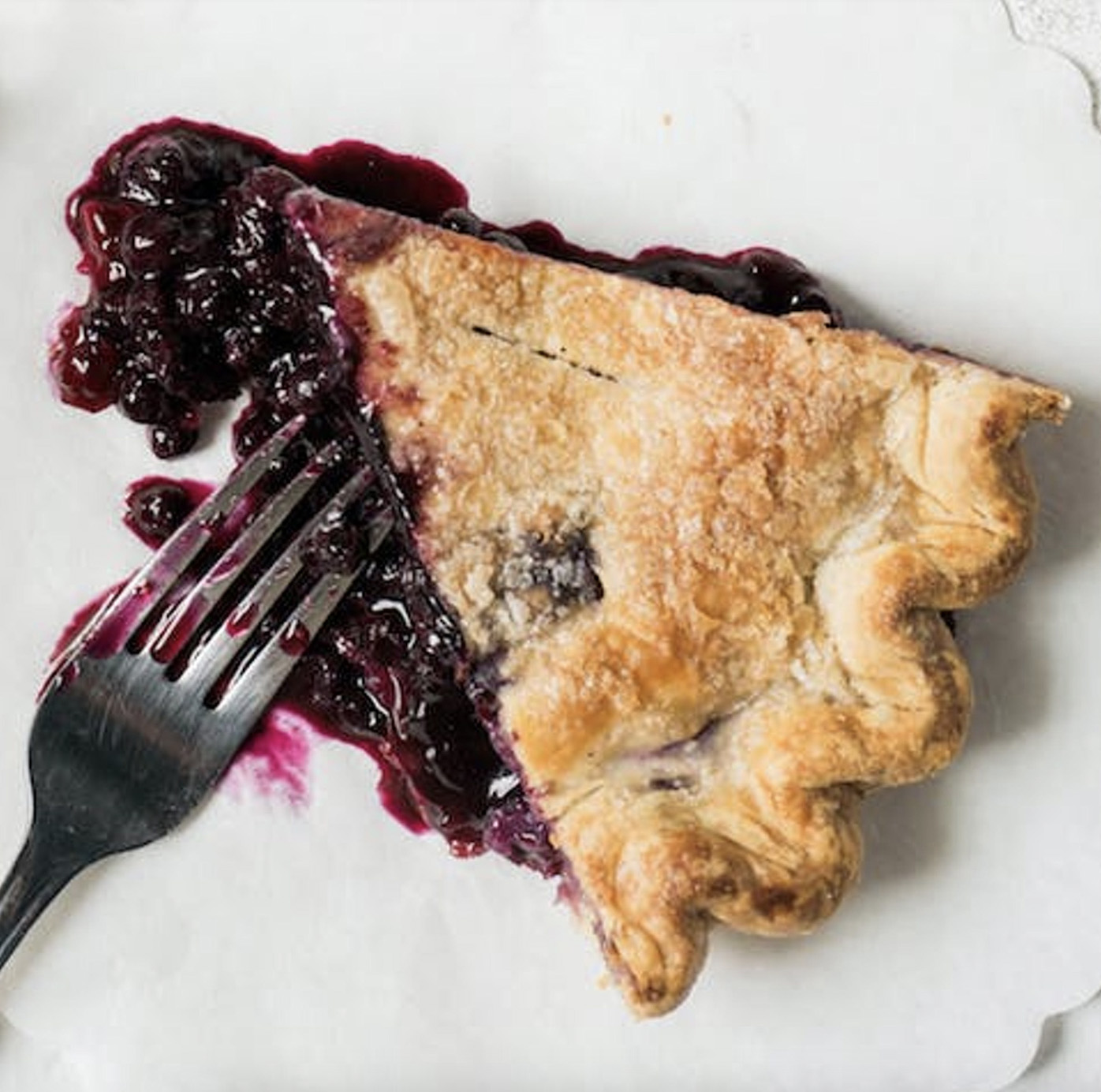 New York City, NY
Vegan-Friendly
Hear us out: mini vegan pies! If you're in need of some single-serve deliciousness, Bourke Street Bakery's vegan pies are the way to go. Choose from a combo of both sweet and savory pies that includes their famous Apple Berry Crumble Pie (with a blend of apples, blueberries, and coconut cream) and Savory Pot Pie (that has a blend of hearty veggies in a delicate vegan puff pastry). These come in packs of 6 or 12.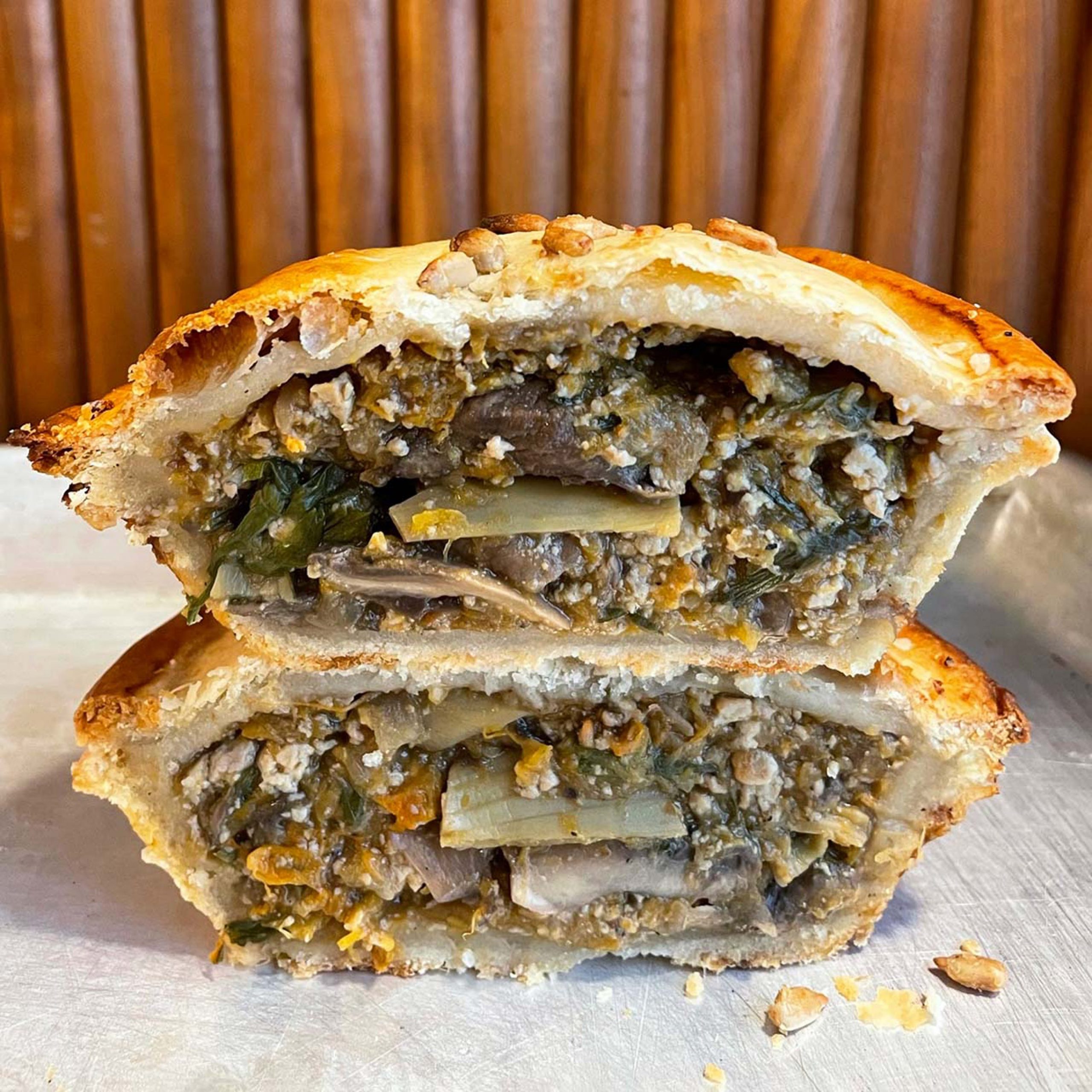 Dallas, TX
Vegan-Friendly
Can't get enough bite-sized bites? KRAVS Pie's hand pies pack a profusion of flavors into a small handheld pastry! Try their Vegan Coconut Cream Hand Pies, with a sweet coconut cream filling in a flaky melt-in-your-mouth crust. Shipped frozen, these hand pies can heat for 10-15 minutes in your toaster oven, and then they're ready to enjoy!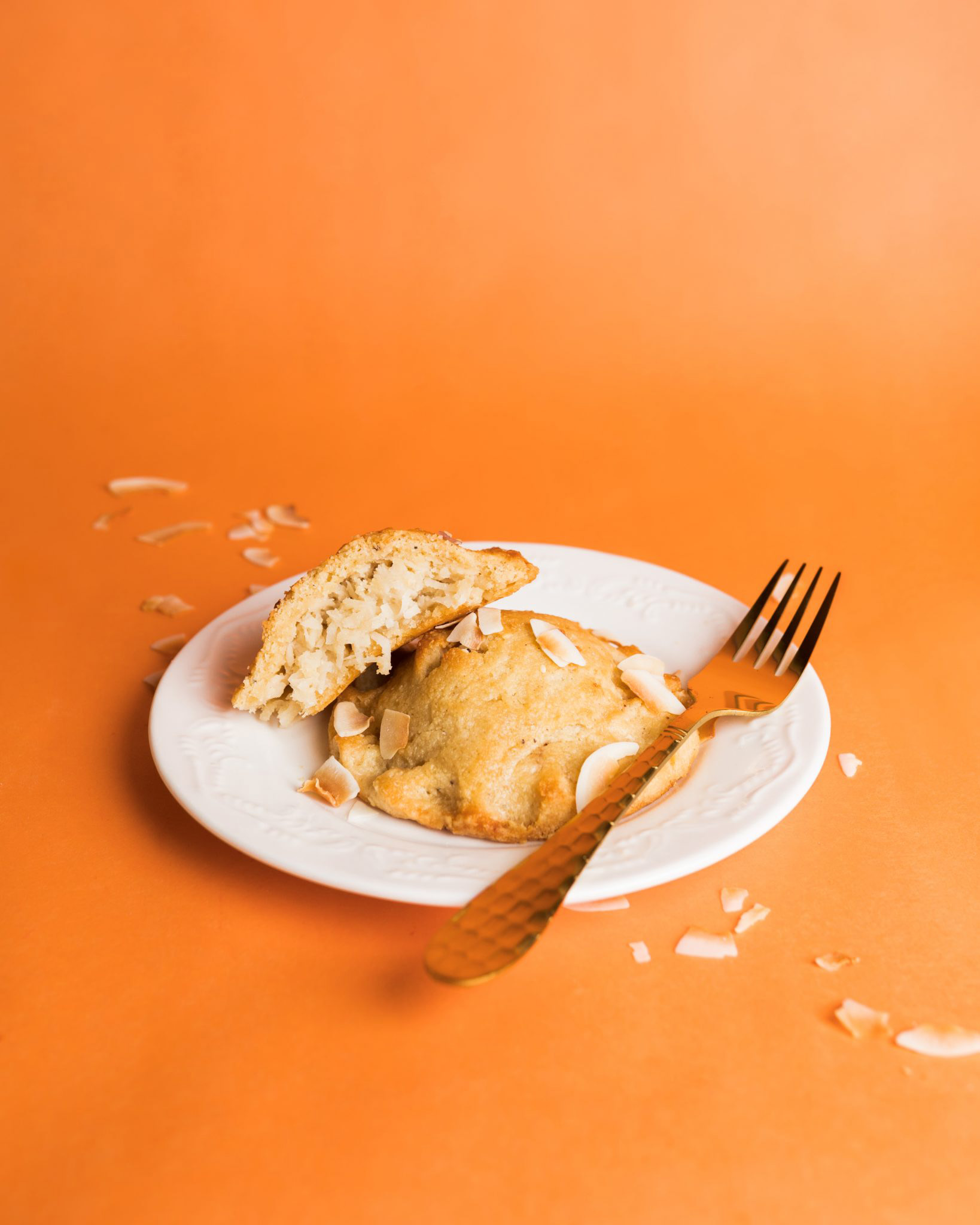 Baltimore, MD
Vegan-Friendly
These pies certainly take after their name, because they're dangerously delicious! If you're looking for an unconventional selection of pastry offerings, Dangerously Delicious Pies has some amazing savory options. With a vegan Chili Pie, Ratatouille Pie, and Spicy Thai Pie, Dangerously Delicious Pies has both flavor and creativity down to a science!