From potato, picadillo, and Beyond Meat to guava, apple, and cream, there are so many vegan empanada flavors to try!
If you like finger foods, pastries, and lots of flavors, then you'll love empanadas! The handheld turnover pastry derives from Spanish and Latin-American cultures. Baked or fried, sweet or savory, corn- or wheat-based, there are so many varieties of the beloved dish. Here's a list of places to get vegan empanadas to go in Los Angeles.
Toluca Lake
Whether you're in the mood for sweet or savory empanadas, this local vegan bakery has you covered! The savory empanada flavors range from spinach and mushroom to potato and jalapeño (all varieties come filled with vegan cheese as well). On the sweet side, Toluca Bakery & Cafe has guava, apple, pineapple, pumpkin, and cream empanadas on any given day. We suggest loading up a box of your favorite empanadas to go for you and your crew to enjoy at home.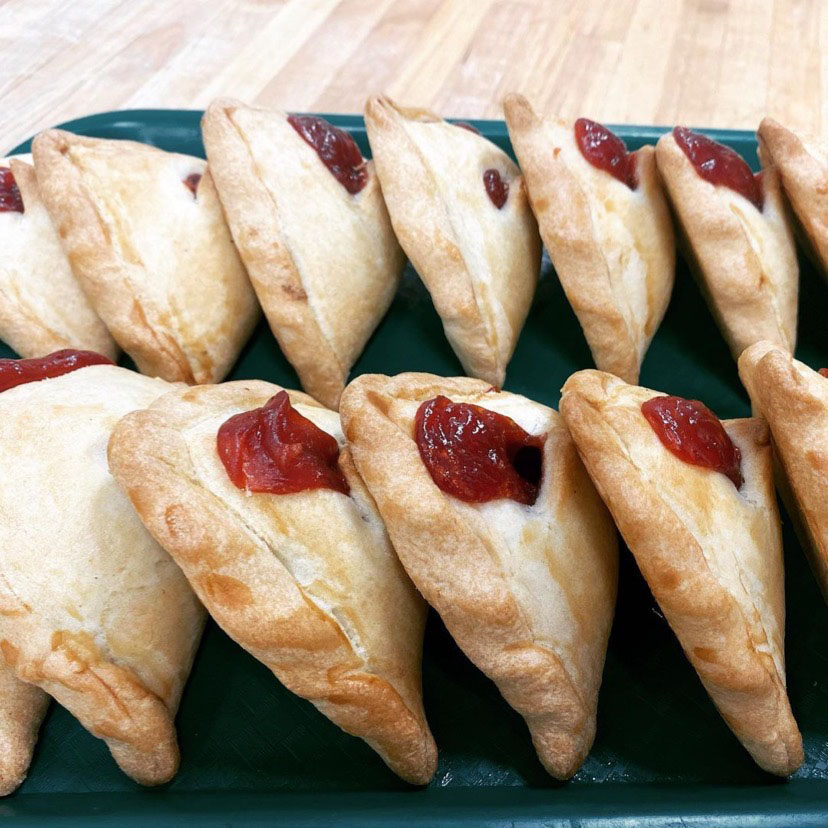 Santa Ana
Soy Concha Bakery is the ultimate stop for vegan pan dulce. Aside from their oh-so-popular conchas, this panaderia makes sweet empanadas in the flavors of pineapple, pumpkin, and soy leche. While you're there, be sure to try a few other pastries—the Vegansitos are to die for!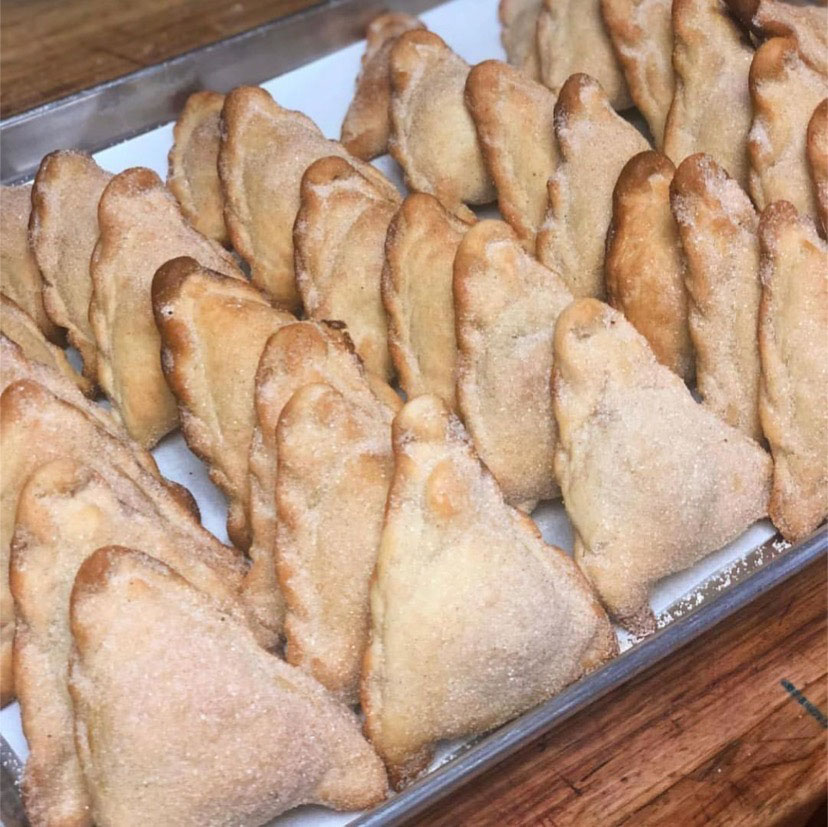 Pop-Up
This pop-up earned the popular vote for the best vegan empanada in Los Angeles in PETA Food Fight: Empanadas Edition, so you know they're the real deal. KOMEME has four savory empanadas (potato & leek; spinach, almond, & kale; black beans & mole; and samosa) as well as a rotating menu of sweet empanadas. Don't skip out on dipping your savory empanadas in the chimichurri sauce!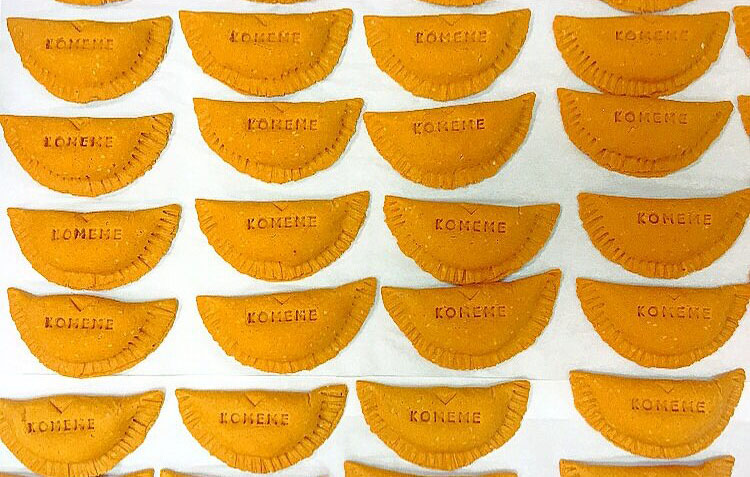 Pop-Up
Pastelitos are Cuban pastries in the same family as empanadas. They're traditionally made with a flaky puff pastry outside and ground beef inside. At Señoreata, you can get a vegan rendition with Cuban picadillo, soy crumbles, bell peppers, onions, garlic, tomatoes, raisins, and manzanilla olive tapenade. For dessert, you can grab some sweet pastelitos filled with flaky guava and coconut cream cheese!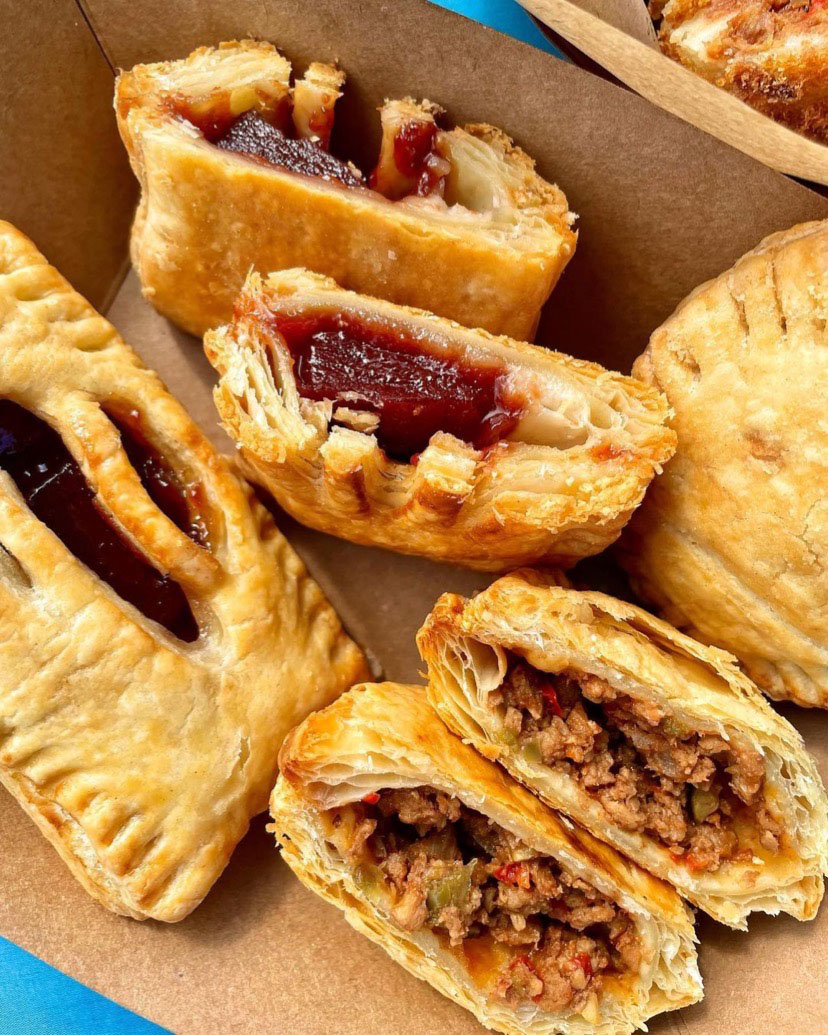 Photo credit: @beckysbitesrecipes on Instagram
Encino
In case you missed it, Tabitha Brown opened a Los Angeles location of the vegan restaurant Kale My Name with founder Nemanja Nekac Golubovic. The menu showcases an amalgamation of dishes from cultures across the globe. On the appetizer menu—or as Tabitha calls it, the "I'm not really hungry, but I'm gonna eat anyway" menu, there is a plate with three potato and veggie empanadas. Served with vegan garlic aioli on the side, this dish is fuego!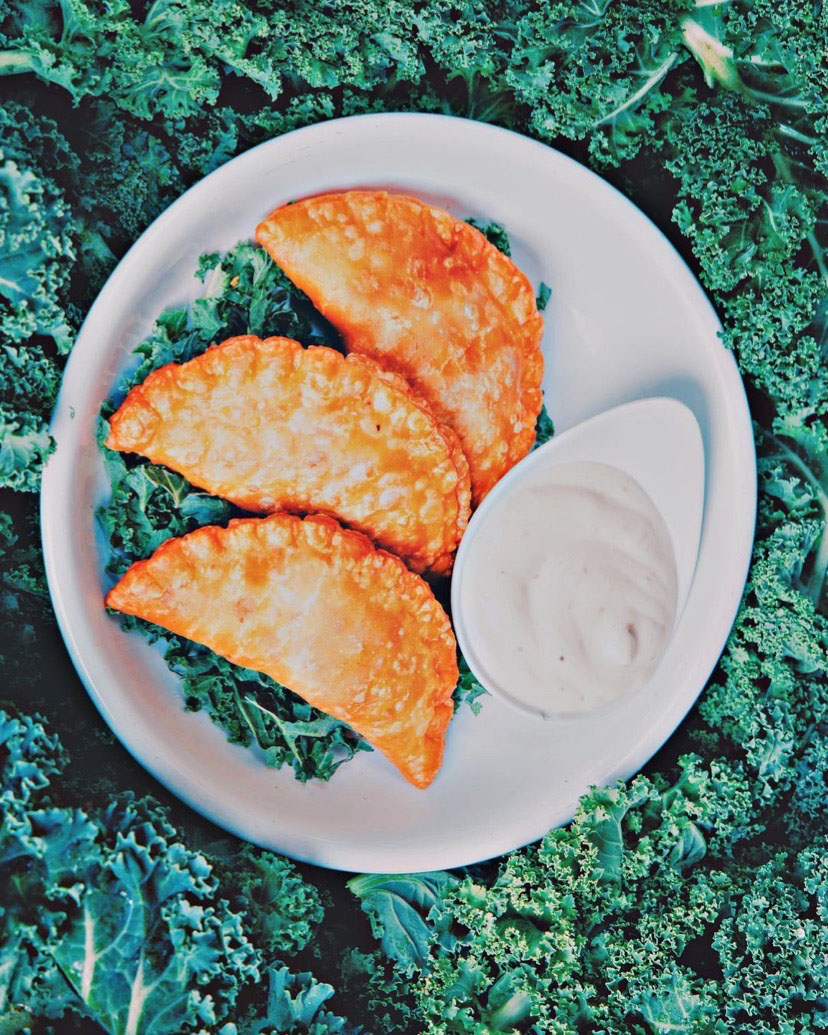 Westlake
Vegan-Friendly
You might know this spot for their vegan tamales and pupusas, but did you know they also make empanadas? Mama's Tamales' Salvadoran Pastelitos won the judge's choice award for the best vegan empanada in Los Angeles in PETA Food Fight: Empanadas Edition. Loaded with veggies and paired with salsa and curtido, these fried corn empanadas will have you coming back for more. Might we suggest placing an extra order of empanadas to go?
Beverly Grove, Fairfax, & Glendale
Vegan-Friendly
This iconic Los Angeles empanada joint makes some of the cutest empanadas we've ever seen—each is stamped with the flavor name and Nonna's Empanadas logo. All three locations sell a Samosa Veggie Empanada that's 100% vegan. The Glendale location (in the Americana at Brand mall) has two additional vegan options—Beyond Meat and Chick-N Salsa Verde. You can also find these vegan empanadas at Muddy Paw Coffee.
Photo credit: @pathogeneva.eats on Instagram
Burbank
Vegan-Friendly
World Empanadas specializes in Argentine empanadas with a Southern Californian twist. Their fresh-baked empanadas come in a variety of delicious flavors with several vegan options that range from sweet to savory. The current lineup of vegan empanadas includes soy chorizo, quinoa & lentils, mushroom & cashew cheese, pinto beans & rice, mixed berries, and nutella & banana.
Photo credit: @vegan__mayo on Instagram
Beverlywood
Vegan-Friendly
Marcelo Gutierrez founded The Empanada Factory in 2003 to serve baked Argentinian (or Mendoza-style) empanadas to the masses. Since then, the business has grown and won spots on several lists covering the best empanadas in Los Angeles. The veggie, eggplant, and spicy mushroom & spinach empanadas are all vegan-friendly. Stop by and nosh on these warm pockets of goodness or pick up some empanadas to go!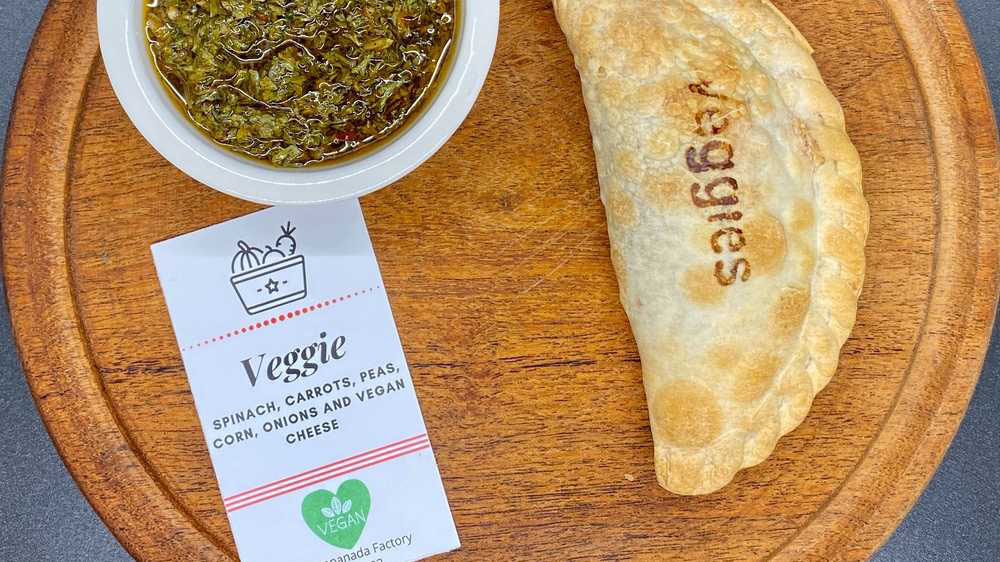 Silver Lake
Vegan-Friendly
While most empanadas showcase Latin American flavors, this spot offers Thai empanadas that utilize Southeast Asian ingredients. The appetizer features a curry puff pastry with a curry potato filling that is seasoned to perfection. It's a great dish to start off your meal at Bulan Thai Vegetarian Kitchen!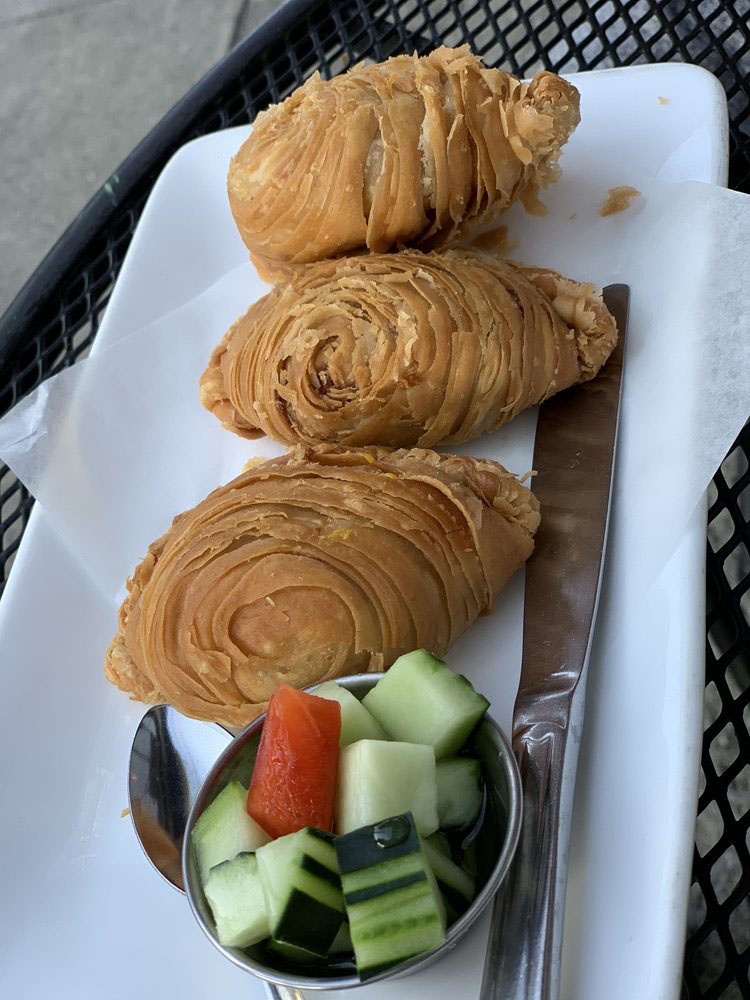 Photo credit: Stacy A. on Yelp