Back
Ultimate Vegan Guide to Knott's Berry Farm
Knott's Berry Farm may come as a surprise for actually having a decent amount of vegan food options. While a lot of their vegan options are concentrated a select few restaurants, and most are on separate vegan menus that you have to request to see, they're worth checking out because they're not just basic drinks or salads–they've got things like vegan pizzas, vegan tenders, and even vegan mac and cheese available. So read on to see the variety of what's vegan there. Also, this list may not be a fully comprehensive list, as even more of these eateries than accounted for could also potentially have secretive vegan menus and items, so always be sure to ask, given the possibility for more options. And the same goes for uncertainty–if you ever don't feel sure about a certain item, be sure to check with an employee, or check labels, when applicable.
Boardwalk BBQ
None
Cable Car Kitchen
None
Calico Fry Company
None
Calico Saloon
None
Cantina
None
Cave Inn
None
Chicken-To-Go
None
Coasters Diner
Vegan Chicken Tenders with Fries
Dippin Dots
None
Farm Bakery
None
Fireman's BBQ
Baked Potato
Roasted Corn on the Cobb
Ghost Town Bakery
None
Ghost Town Grill
Margarita Pizza
Mac 'n' Cheese
Five Piece Breaded Tofu Tender Salad
Five Piece Breaded Buffalo Tenders Salad
Steamed Vegetables
Lemongrass Rice
Three Breaded Tofu Tender Salad
Three Breaded Buffalo Tenders Salad
Ghost Town Grub
None
Gourmet Coffee Hut
None
Grizzly Creek Lodge
Vegan Tenders
Vegan Pizza
Hollywood Hits
None
Ice Cream Shop
None
Johnny Rockets
Has standard Johnny Rockets options; Google "vegan at Johnny Rockets" for reference
La Papa Loca
None
Log Ride Funnel Cake
None
Mrs. Knott's Chicken Dinner Restaurant
Vegan Caesar Salad
Vegan Chipotle Salad
Vegan Fruit Salad
Vegan Macaroni and Cheese
Vegan Tofu Tenders
Vegan Tofu Stir Fry
Steamed Veggies
Rhubarb
Appetizer Salad
Fresh Fruit
Tofu Scramble (available during breakfast)
Pancho's Tacos
None
Panda Express
Starbucks
Has standard Starbuck options; Google "vegan at Starbucks" or check out @veganstarbucks for reference
Strictly-On-A-Stick
None
Sutter's Funnel Cake
None
Sutter's Grill
None
Sutter's Pizza
TGI Friday's
Has standard TGI Friday's options; Google "vegan at TGI Friday's" for reference
The Churro Factory
None
Wilderness Broiler
None
Symphony Barnes
@symphonybarnes
Symphony is a Southern California native who is passionate about health and wellness. She enjoys writing, living in California, and sharing her vegan lifestyle. Symphony graduated from Pepperdine University with a Bachelor of Arts in Journalism.
Articles by Symphony
More from VegOut
Subscribe Now
Get the premier vegan food and lifestyle magazine delivered to your door (or inbox!)
Order the magazine!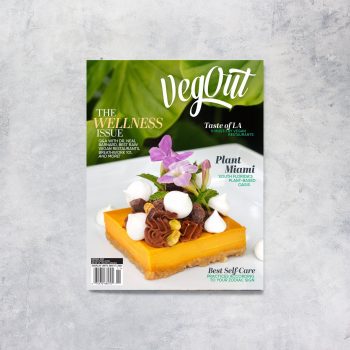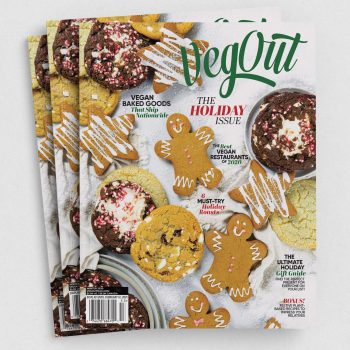 Navigation