The patios at these restaurants are the perfect setting for a bite to eat!
There are many perks to living in Los Angeles but the moderate weather year-round has to be at the top of that list! If you're in search of a beautiful and spacious patio to enjoy a bite to eat, check out this guide to the best vegan outdoor dining in Los Angeles.
Beverly Grove
The patio at Nic's On Beverly is LA's vegan outdoor oasis! It's serene, stunning, and complete with several trees that will transport you out of the hustle and bustle of the city for a scrumptious meal. Some of our go-tos include the Kennebec Potato Gratin Fries, Breakfast Sandwich, Balsamic Ricotta Pizza, and Bloomsdale Spinach Lasagna.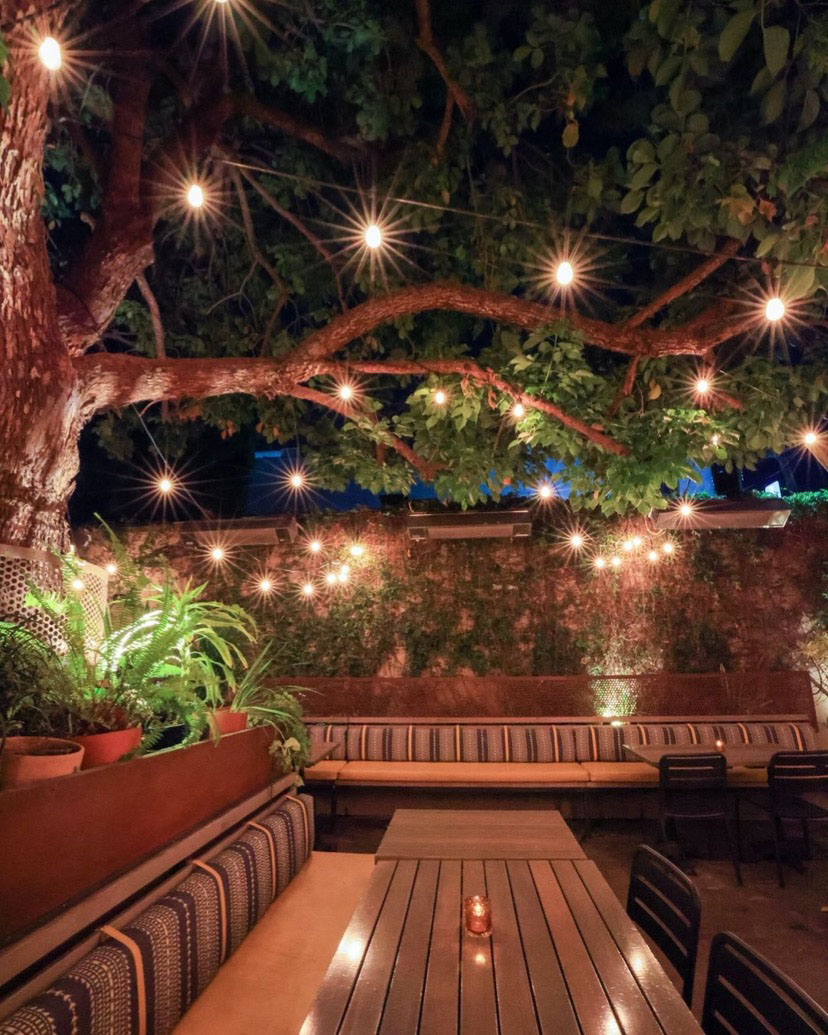 Photo credit: @j0say_r1ck on Instagram
Highland Park
This all-vegan sports bar recently opened in the lively and trendy neighborhood of Highland Park. With delicious dishes curated by Chef Richard Chang of Wolfie's and Tehuanita 2.0 and buzz-worthy cocktails developed by Jason Eisner, you and your crew are in good hands with whatever you order!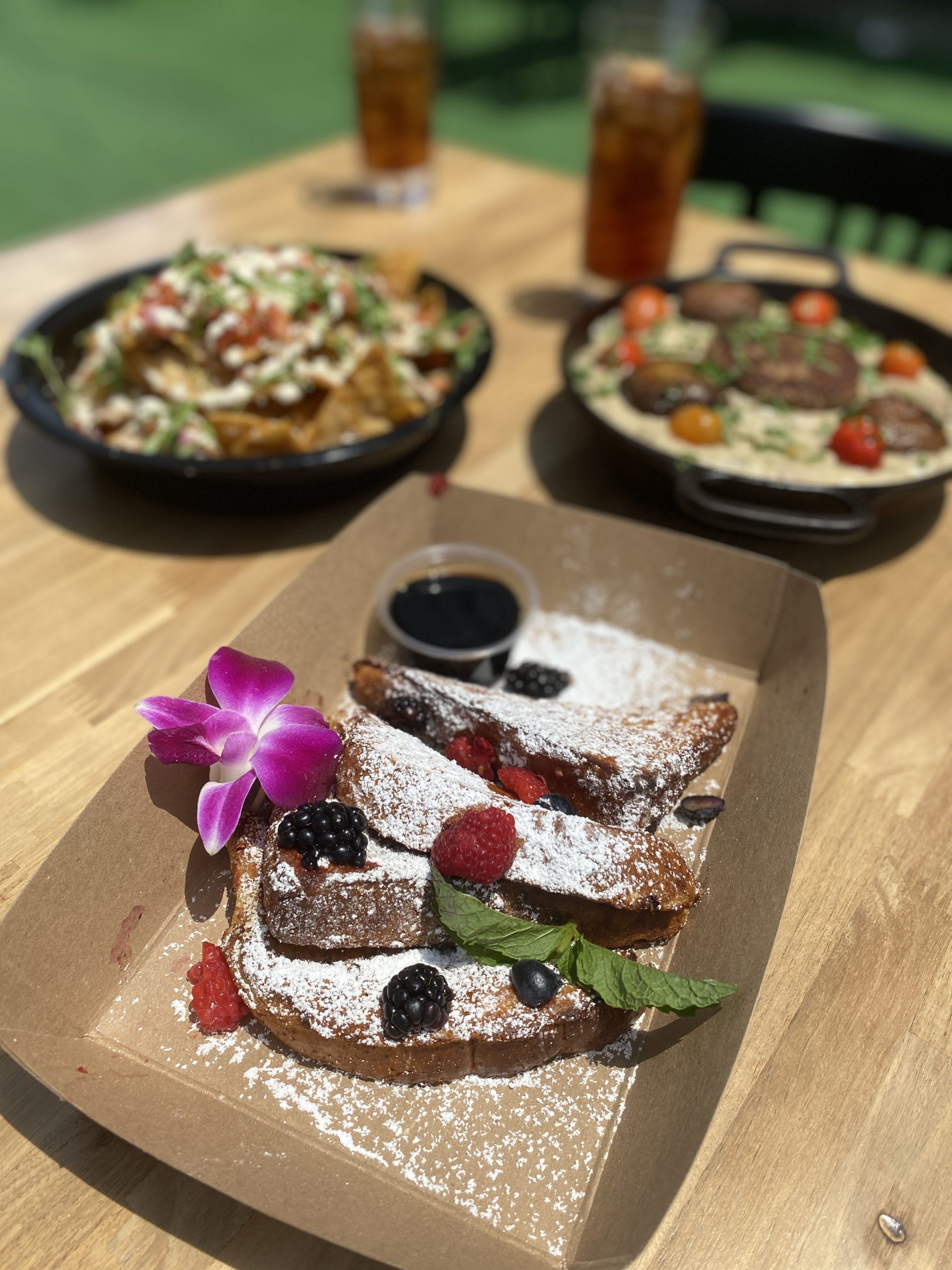 Culver City, Pasadena, & Agoura Hills
For farm-to-table fare in a dreamy outdoor setting, stop by Sage's Culver City, Pasadena, or Agoura Hills locations. The Cali Avocado Pesto Burger, Mole Bowl, Butternut Squash Ravioli, and Buffalo Cauliflower Pizza are a few of our current faves. We'd also suggest a glass of beer and a scoop of ice cream—both of which are made in-house!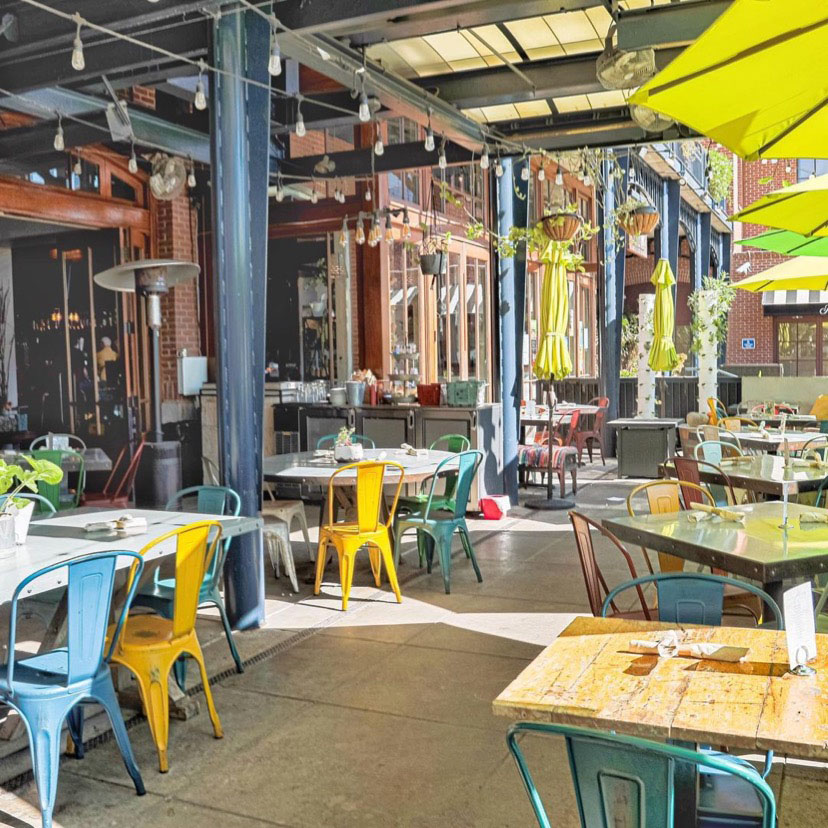 Silver Lake
String lights, white picnic tables, and delicious vegan mac 'n' cheese are the highlights of Little Pine's patio dining experience. Invite your friends, take your dogs, and bring your appetite because this restaurant is the ultimate hangout spot for vegans, non-vegans, and furry friends alike!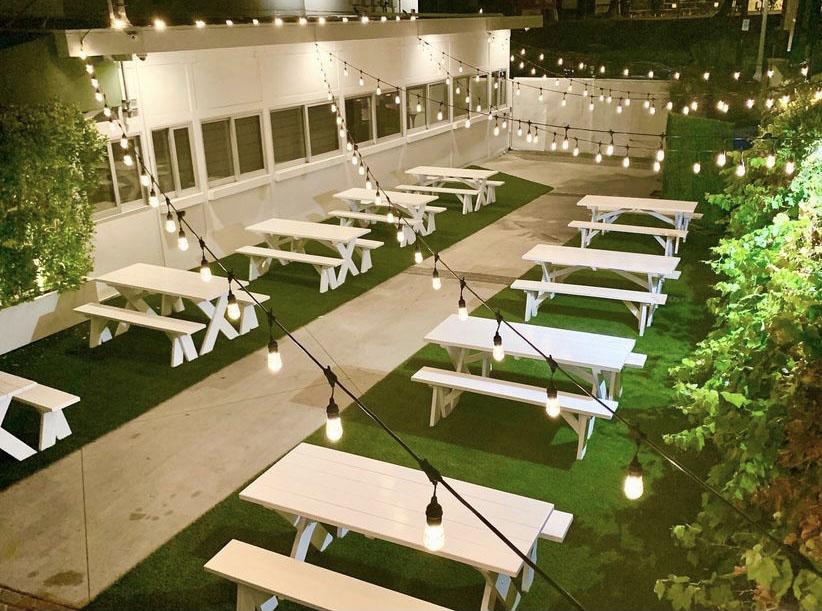 Studio City
If you're looking to enjoy something on the healthier side of the LA vegan food scene, visit SunCafe. From the Cacao Superfood Shake and Lettuce Leaf Tacos to Super Sun Nachos, Savory Pot Pie, and Cookie Dough Cheesecake, this vegan gem has many flavor- and nutrient-dense items to choose from. There are plenty of raw vegan options, too!
West Adams
If you like beer and pizza, this spot is for you! Party Beer Co. is a brewery that has a spacious and aesthetically pleasing patio—complete with cute lights and plants. In addition to fresh brews, you can try house-made pizzas, calzones, meatball subs, onion rings, tater tots, and more!
Venice
This elegant eatery has one of the most gorgeous patios in Los Angeles as well as an innovative menu crafted by Matthew Kenney! Some VegOut top picks include the Cheese Plate, Cacio e Pepe, and Gnocchi.
West Hollywood & Newport Beach
Gracias Madre is the best place for eye-catching Instagram backgrounds, refreshing cocktails, and delicious plant-based Mexican food. For potential celeb sightings and a high-end city setting, stop by the West Hollywood location. For a more laid-back Orange County scene, visit the Newport Beach brick-and-mortar.
Silver Lake
In case you missed it, Flore Vegan moved to a new location a little over a year ago. Don't worry though, the restaurant is still in the heart of Silver Lake—and the patio is much bigger, too! The Chicken & Waffles, Tempeh Reuben, and Lemon Berry Cake are some of the most popular items at this gem.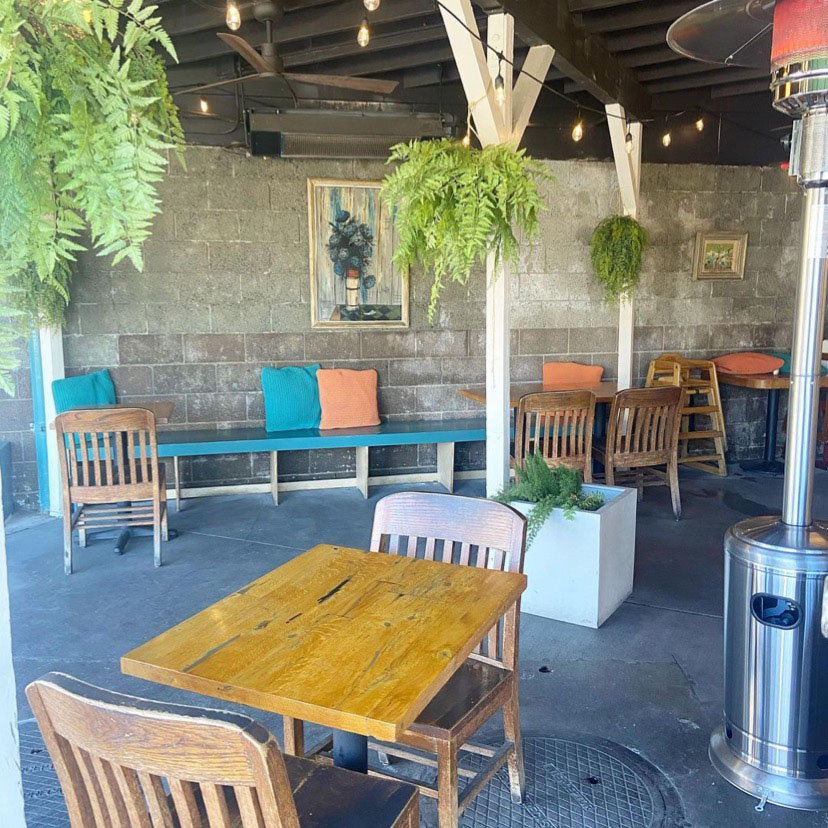 Costa Mesa & Long Beach
If you're looking for a spot outside of Central LA, we'd recommend visiting Seabirds Kitchen. Both locations have great al fresco seating for you to nosh on their vast menu. Whether you stop by for lunch, dinner, or weekend brunch, it's impossible to not leave Seabirds Kitchen full and happy! There's also a kids' menu for the little ones.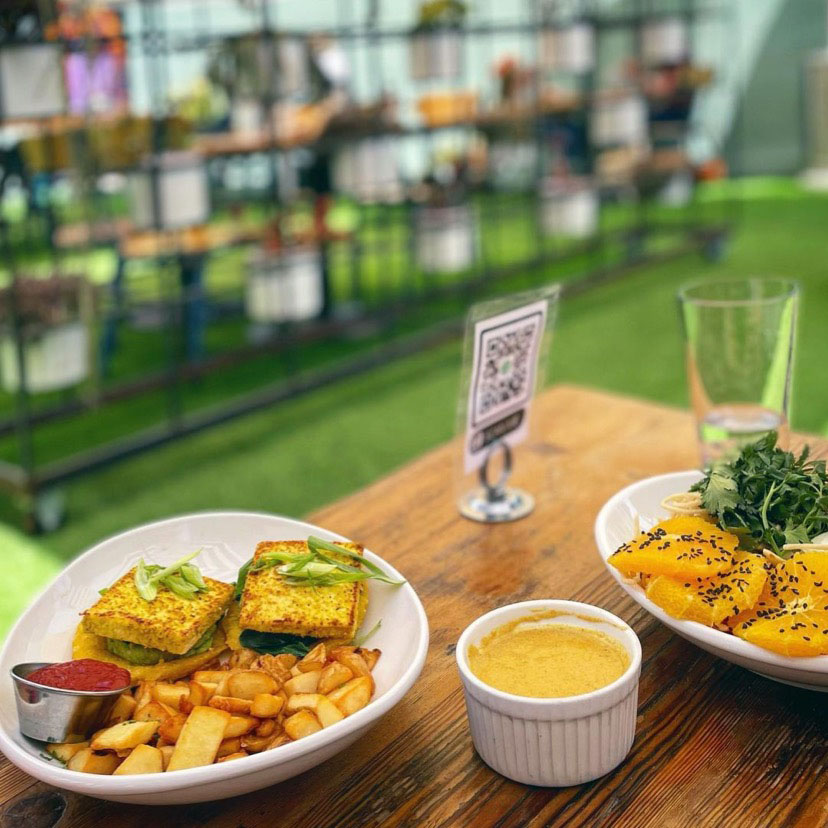 Photo credit: @jlrontal on Instagram
Downtown LA & Venice
Vegan-Friendly
While Cafe Gratitude has many restaurants, their Downtown LA and Venice locations present the best outdoor dining vibes. Something else that sets Cafe Gratitude apart from other plant-based joints is its menu labeling. Each dish is named after a positive adjective so your order also doubles as an affirmation. For example, if you want to order the Blackened Tempeh Wrap, you can tell your server, "I am Glorious." Of course, it's not required to order that way, but it's fun and uplifting. Note: Keep in mind that Cafe Gratitude serves honey in some of their dishes, so the menu is not all-vegan.