It's almost summer and you may be itching to start having your own backyard barbecues, and if you're not, it's probably because you're not aware of all the vegan meat options that are perfect for outdoor grilling. Luckily there are plenty of these, and this includes meaty burgers, an array of sausages and hot dogs, plant-based ribs, and more. Check out some of the brands we love and their options below.
RELATED: 10 Plant-Based Burgers to Try (That Aren't Impossible or Beyond)
---
Join VegUP and Using My Privilege to take a stand against racism. Click here to learn more and donate now.
Beyond Meat
Plant-based meat company Beyond Meat has great grilling options. Their original Beyond Burger is a common go-to for burgers you won't believe are actually vegan. The brand also provides a ground version of this, their Beyond Beef, which is nice for forming your own patties. Additionally, their Beyond Sausage Brat, which comes in Original or Hot Italian, makes an excellent vegan bratwurst alternative. These are each made with a base of peas, mung beans, fava beans, and brown rice and are soy-free and gluten-free.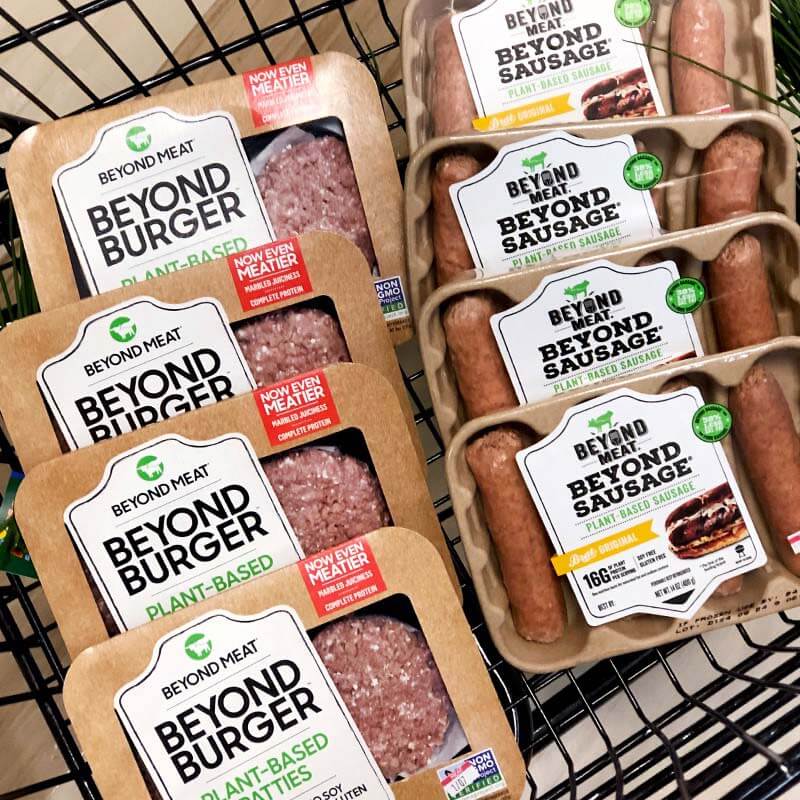 Field Roast
Field Roast is a plant-based meat and cheese brand that makes a handful of different sausages great for grilling. Their Bratwurst, Italian, Mexican Chipotle, and Smoked Apple Sausages, along with their Frankfurters are all wheat protein-based, contain no soy, and are seasoned to pop right onto your barbecue.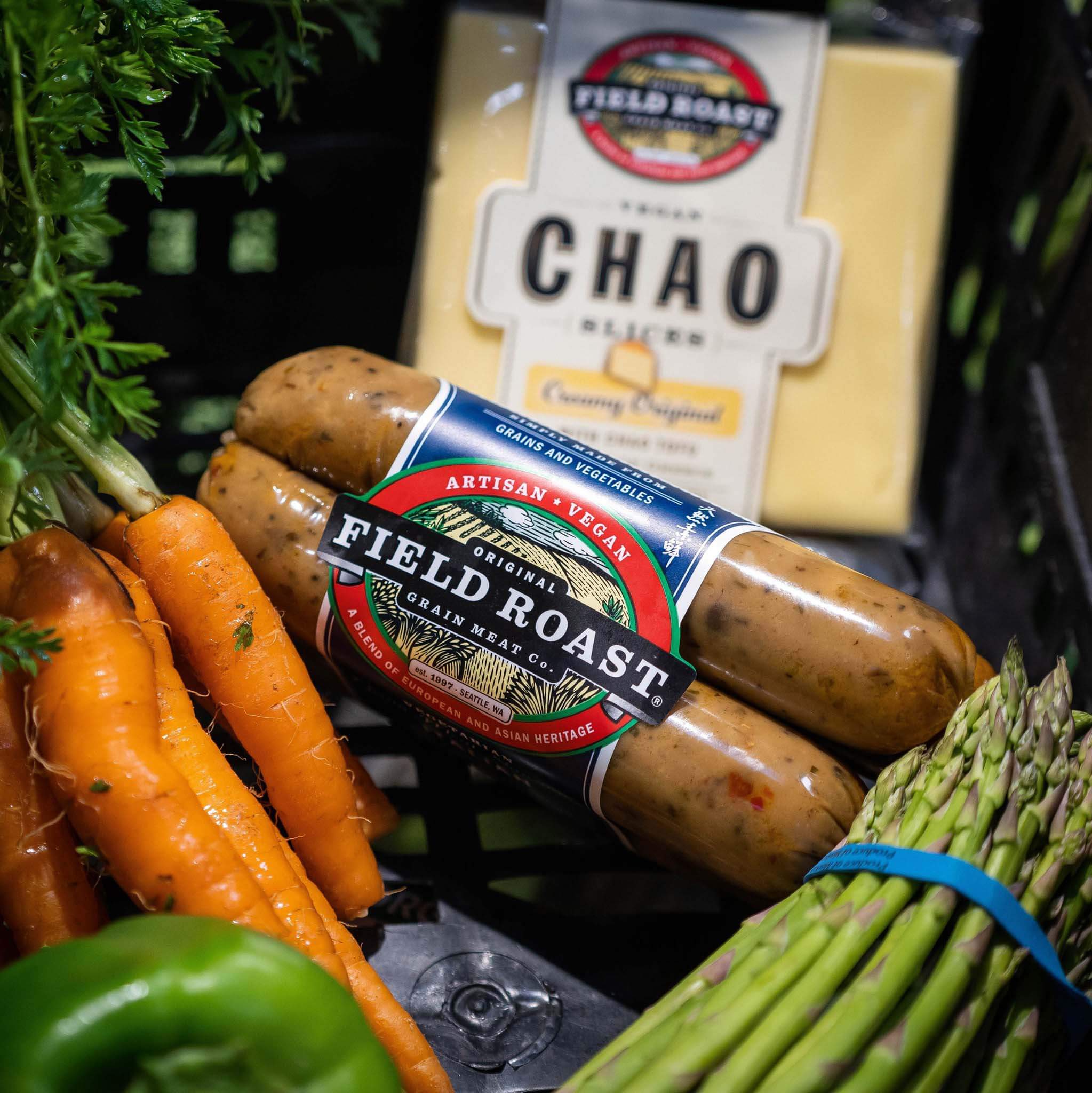 The Herbivorous Butcher
This Minneapolis-based vegan market specializes in meat-free meats and cheeses, and they ship to all 50 U.S. states and Puerto Rico. They offer a ton of vegan meats (wheat protein-based) perfect for grilling, including their Korean BBQ Ribs, Smoky House Ribs, Huli Huli Ribs, Burgers, Ribeye Steak, Bacon Brats, Beer Brats, Italian Sausage, and Sriracha Brats. They additionally offer a Summer Grill Pack, which bundles their Jalapeño Cheddar Brats, Garlic Brats, Flank Steak, and Baharat-spiced Ribs.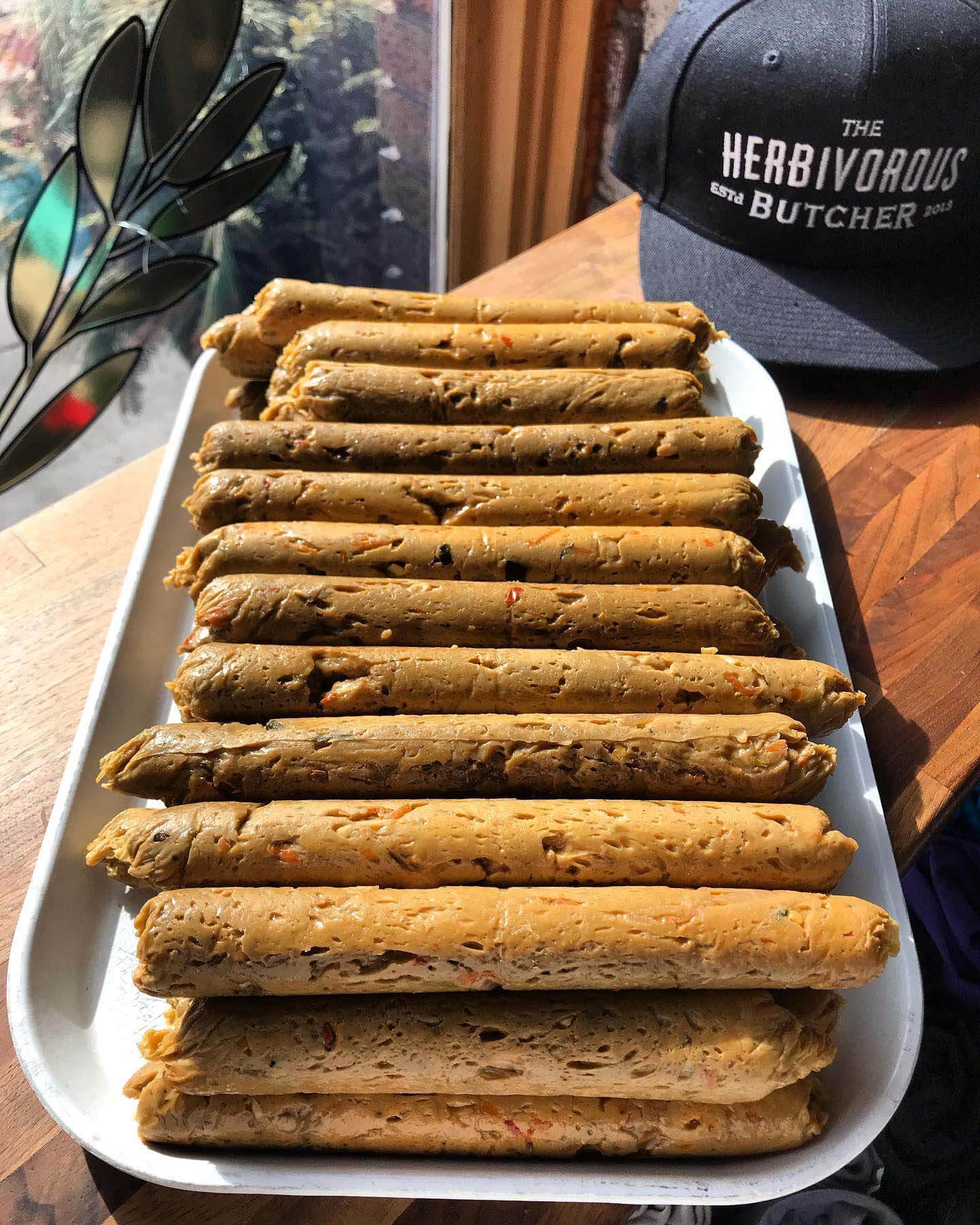 Impossible Foods
The Impossible Burger by plant-based meat company Impossible Foods is now available in select grocery stores. The soy- and potato-based vegan burger meat is great for throwing on the grill. Plus, they also make their Impossible Convenience Packs of the meat ground, which are great in using to prep your own recipes. In addition to being available at select stores, the company offers nationwide shipping of their products via their website. Their products contain no gluten.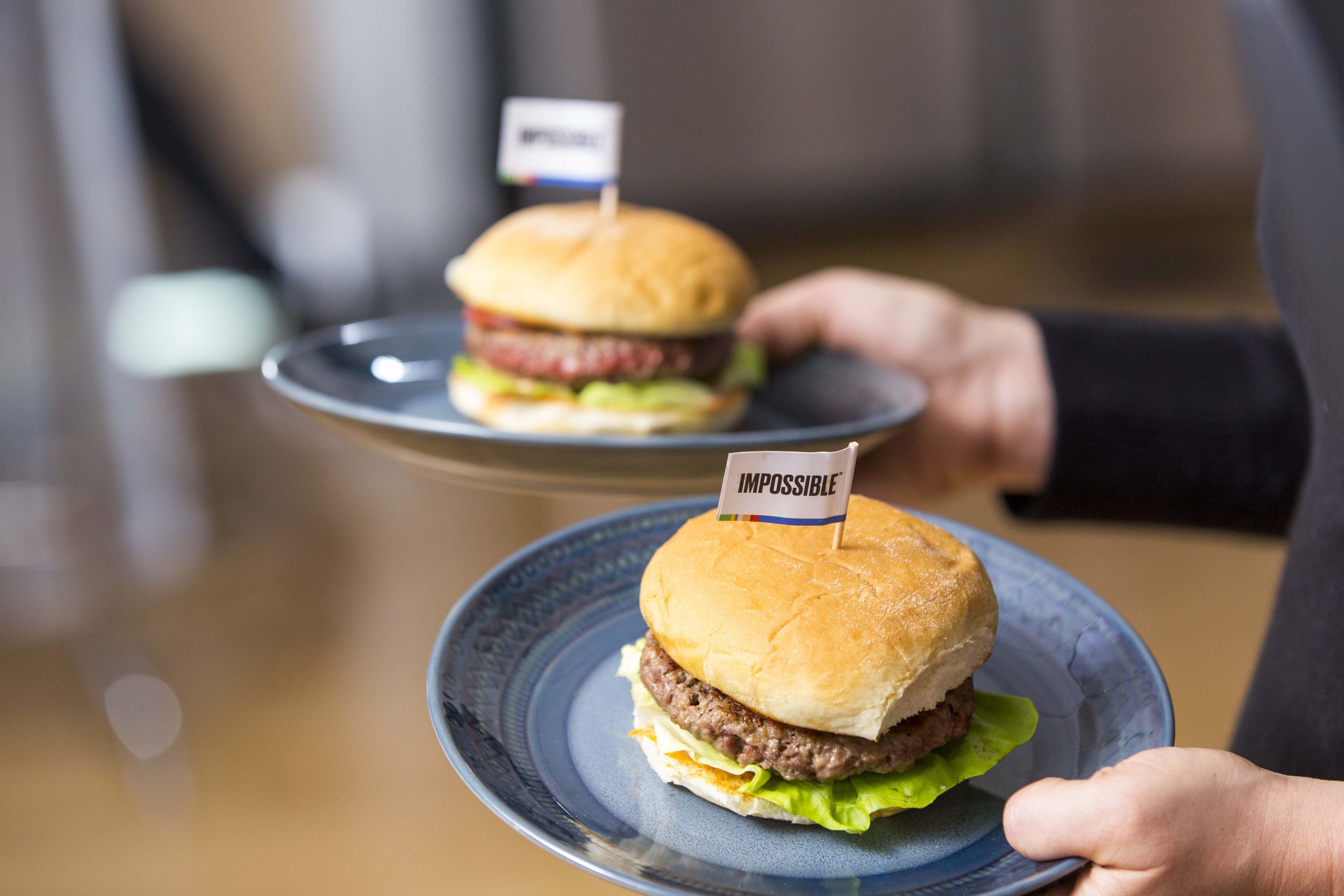 Lightlife Foods
Meat-free alternative brand Lightlife offers a selection of items to grill. Their pea protein-based Plant-Based Burgers, Bratwurst Sausages, and Italian Sausages are each seasoned, ready to grill, and made to cook and taste just like meat. They also offer a ground version of their burger, their Plant-Based Ground, good for creating your own versatile take. These products are soy-free and gluten-free. Further, the brand has three vegan, soy protein-based hot dogs—their Smart Dogs, Smart Dogs Jumbo, and Tofu Pups.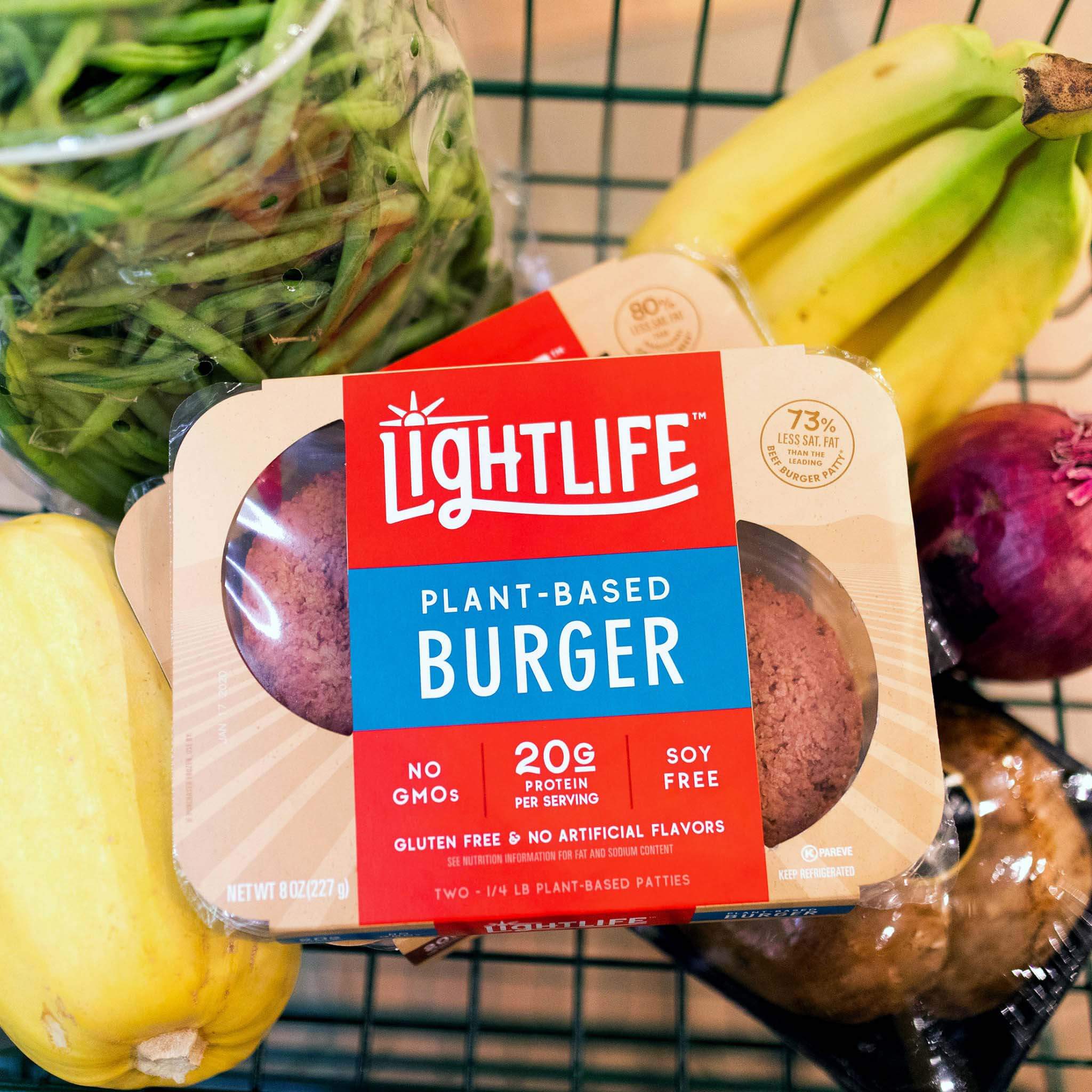 Pure Farmland
Pure Farmland is another great range of unreal plant-based protein products to barbecue. The brand's options include their Simply Seasoned Burger Patties and Burger Patties with Dairy Free Cheddar Alternative. Their Simply Seasoned Protein and Mild Italian Style Protein Starter are other delicious options for forming your own patties. These products are soy-based and gluten-free, and are ready to grill.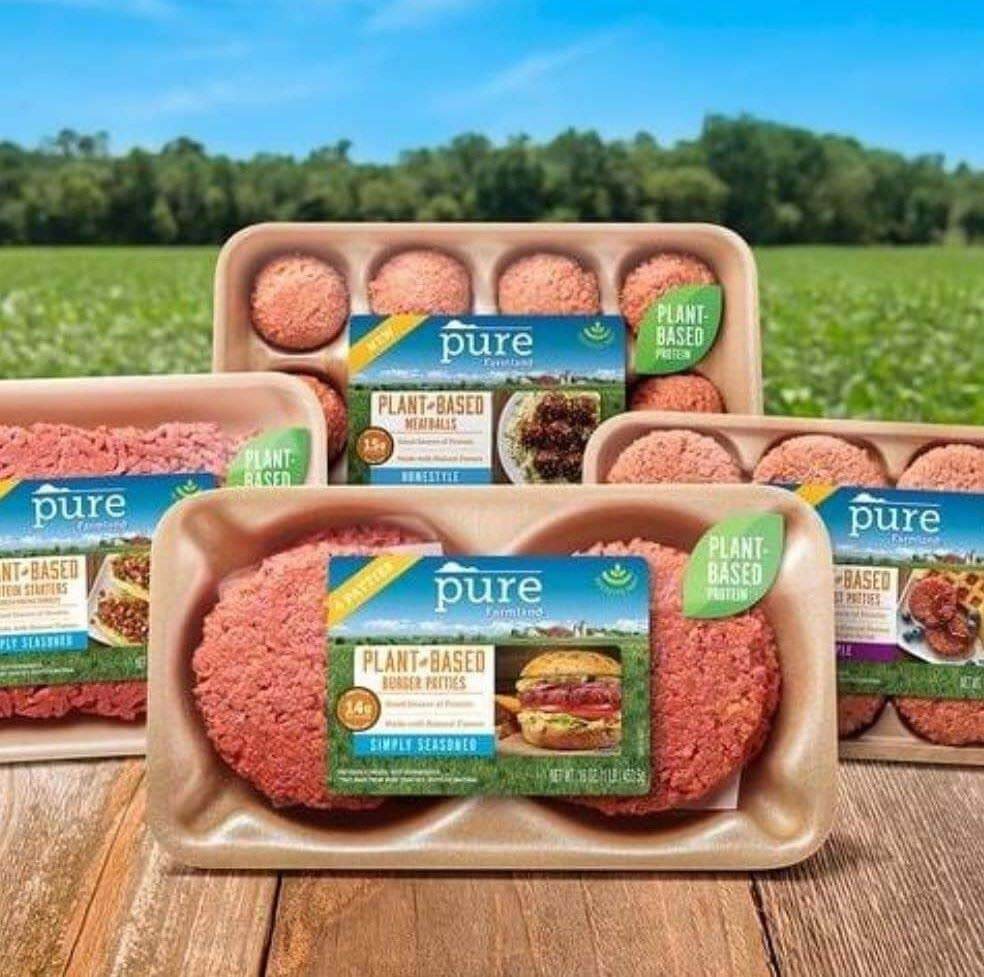 Sweet Earth Foods
Sweet Earth is a plant-based foods company that stocks a couple of tasty grill options. Their Awesome Burger is their take on a vegan burger made to taste and cook like meat, and they have a ground version of it too—their Awesome Grounds. They also make three varieties of sausages—Chik'n Apple, Ginger Scallion, and Green Chile Chedd'r. All of these products are crafted with a base of pea protein and contain no gluten, plus all, except the Ginger Scallion Sausage, contain no soy.
Tofurky
Plant-based protein brand Tofurky offers a variety of sausages great for barbecues. These include their Spinach Pesto and Andouille Artisan Sausages, their Original Sausages in Italian, Kielbasa, and Beer Brats varieties, plus their Jumbo Hot Dogs. They also produce their grill-ready Plant-Based Burger. These are each prepared with wheat and soy protein bases.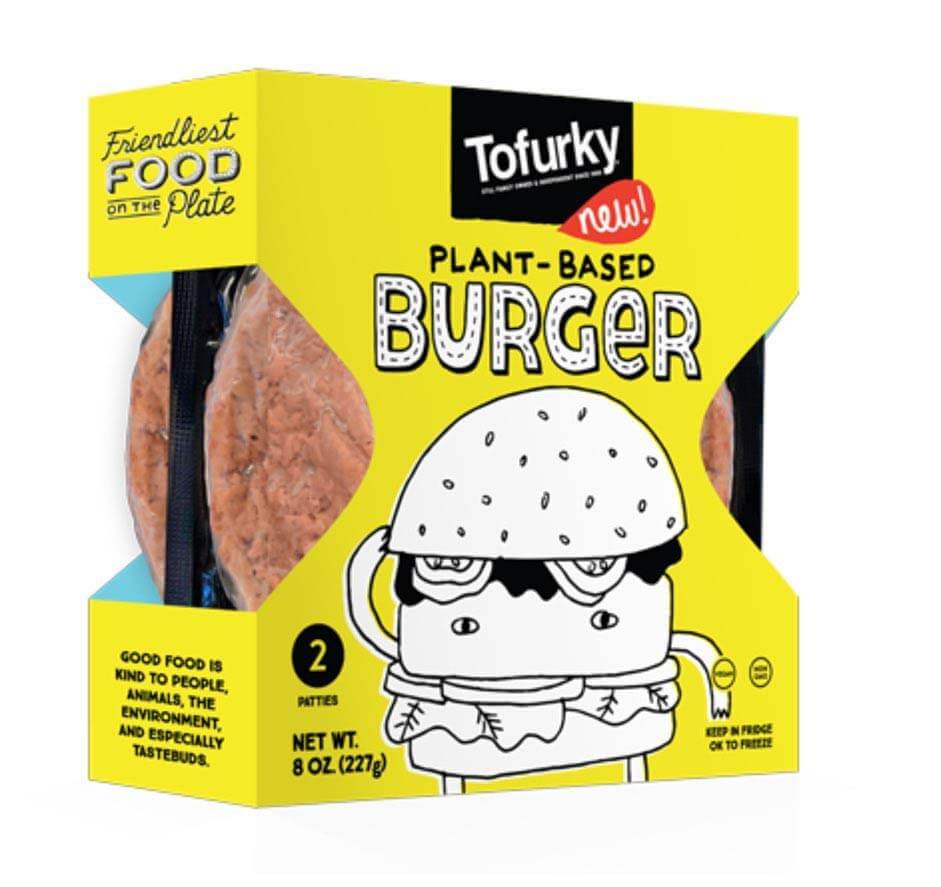 Trader Joe's
Nationwide chain grocery store Trader Joe's sells their own Protein Patties, which are plant-based burgers made with pea protein, crafted to have the same texture and taste of traditional hamburgers—and they cook on a grill just like them too. They are free of soy and gluten. TJ's also offers a turkey burger version of these—their Turkeyless Protein Patties.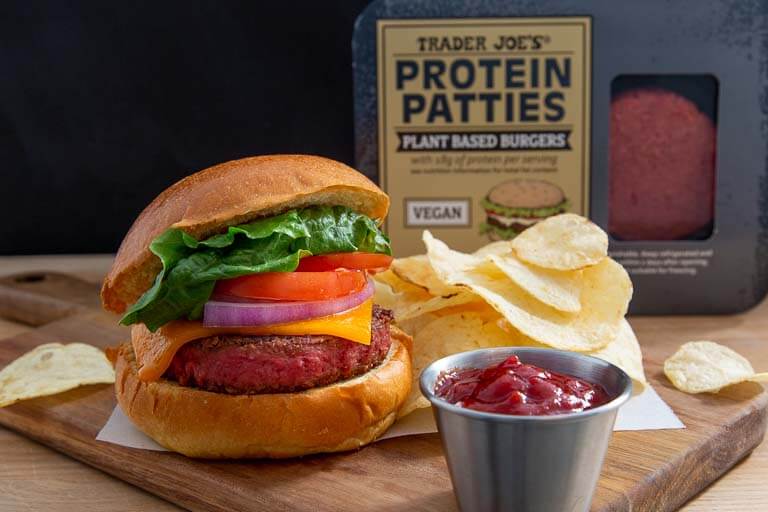 Yves Veggie Cuisine
Yves is a brand of meat-free meat alternatives that offers some vegan grilling options. They stock four different vegan hot dogs—The Good Dog, Jumbo Veggie Dogs, Tofu Dogs, and Veggie Dogs—which are each soy and wheat-based. The brand also makes potato and chickpea-based "Bites," which are a neat option for putting on a barbecue skewer with cut veggies. These come in three flavors—Kale and Quinoa, Broccoli, and Sweet Potato & Chickpea—and are made without soy or wheat.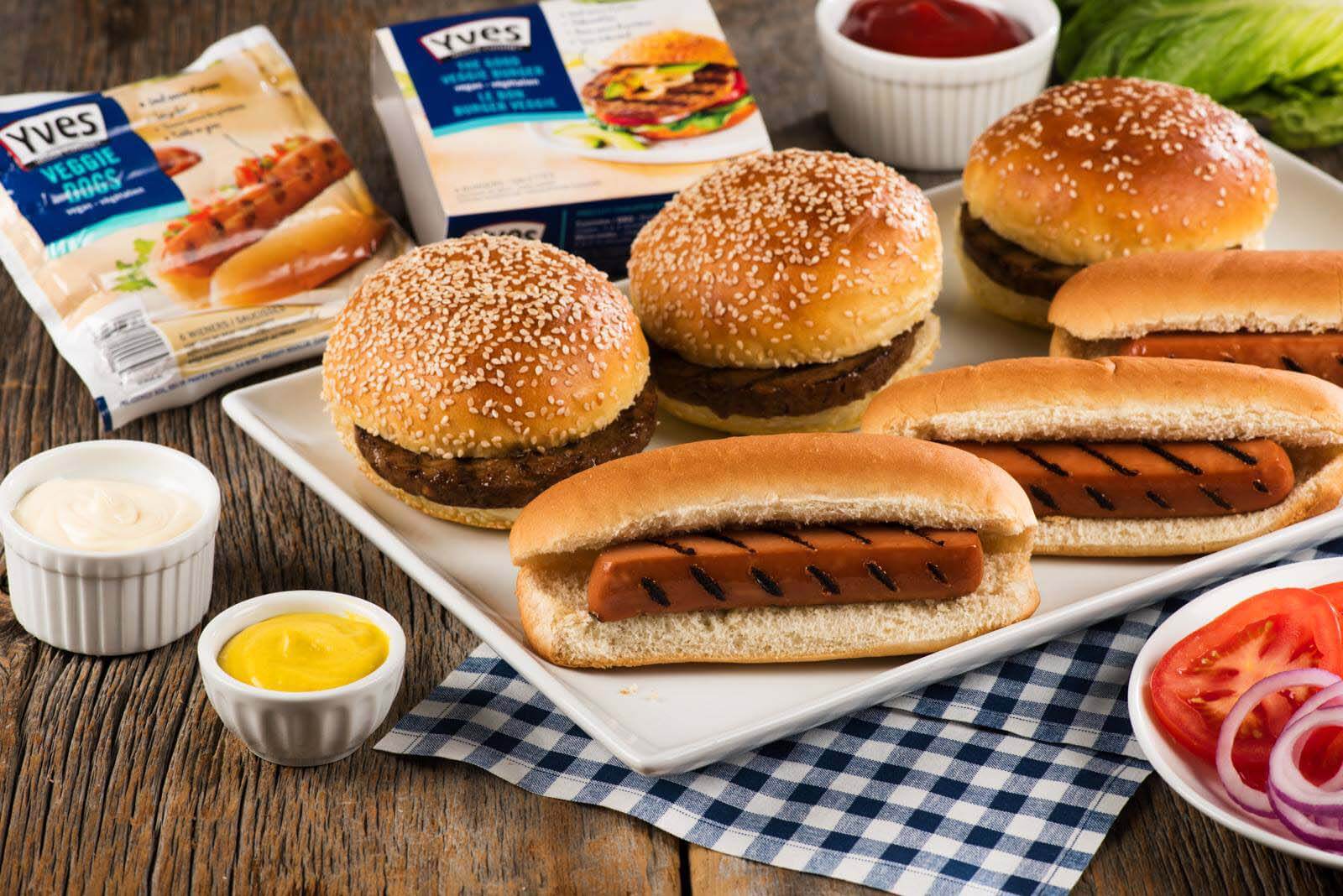 Feature image: Beyond Meat