The sunny weather is perfect for vegan outdoor dining in Chicago!
Outdoor dining is limited to the spring and summer in Chicago, so take advantage of the beautiful weather while we have it! Here are seven of the best spots for vegan outdoor dining in Chicago.
Albany Park
Kale My Name has a patio that is calling your name! The establishment is the hot spot for brunch, lunch, and dinner as it provides a 100% vegan menu with a little something for everyone. Take a moment to picture a Friday afternoon lunch with a beautiful breeze, the sunshine, and a spicy Buffalo tofu wrap made with mouthwatering fried tofu and a slather of vegan ranch! Dessert is a must, so be sure to snag a slice of cake from Pie, Pie My Darling—a local vegan bakery.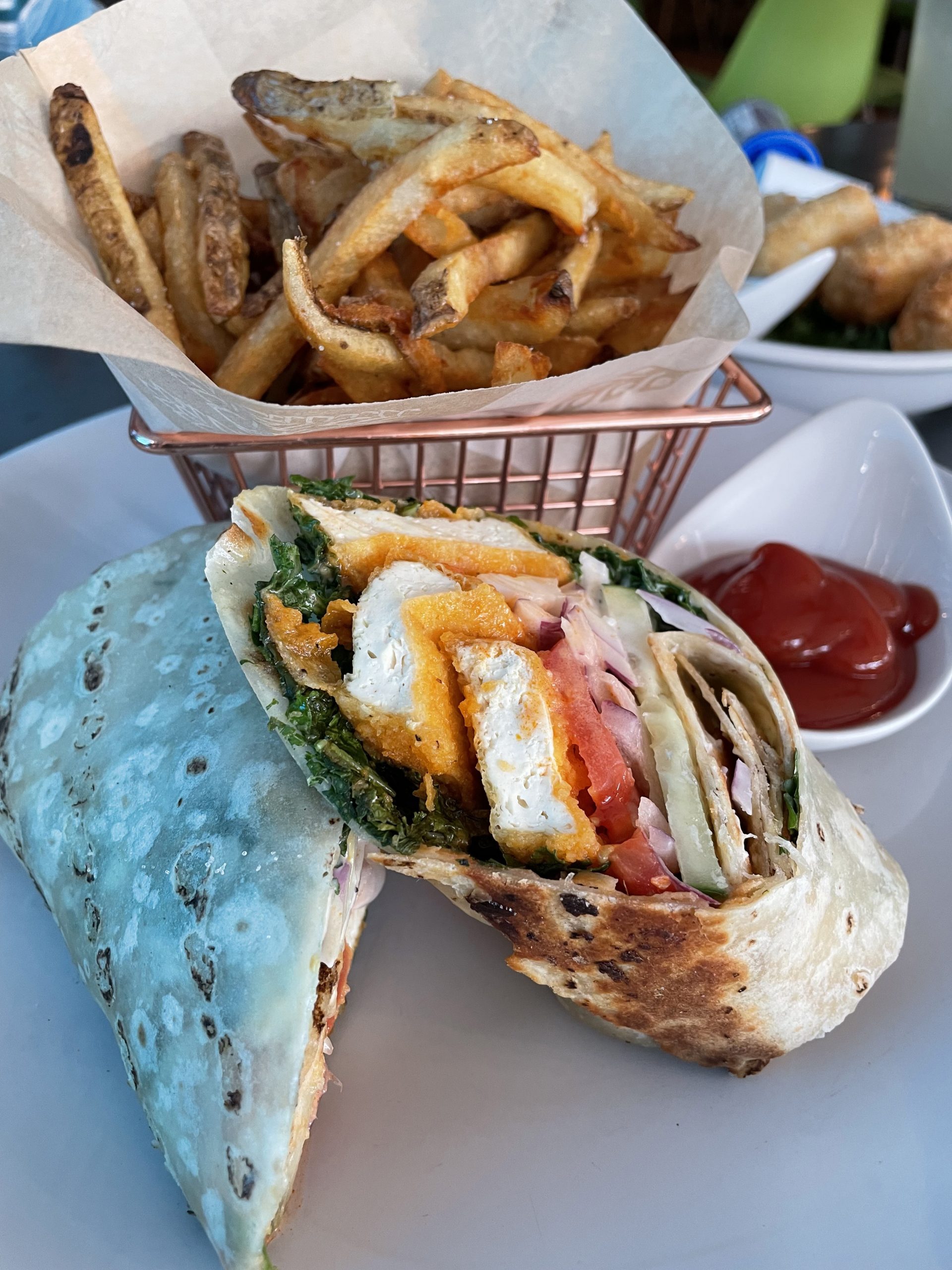 Photo credit: @mylifemoni on Instagram
Winnetka
Spirit Elephant has a beautiful patio that's open for a casual dinner or a special event. Filled with plants, the venue offers an exquisite upscale experience with an all plant-based menu. From crab cakes to chocolate cake, each item uses seasonal ingredients to provide a flavorful meal. Dine in, enjoy the patio, and always order dessert. The cheesecake is delish!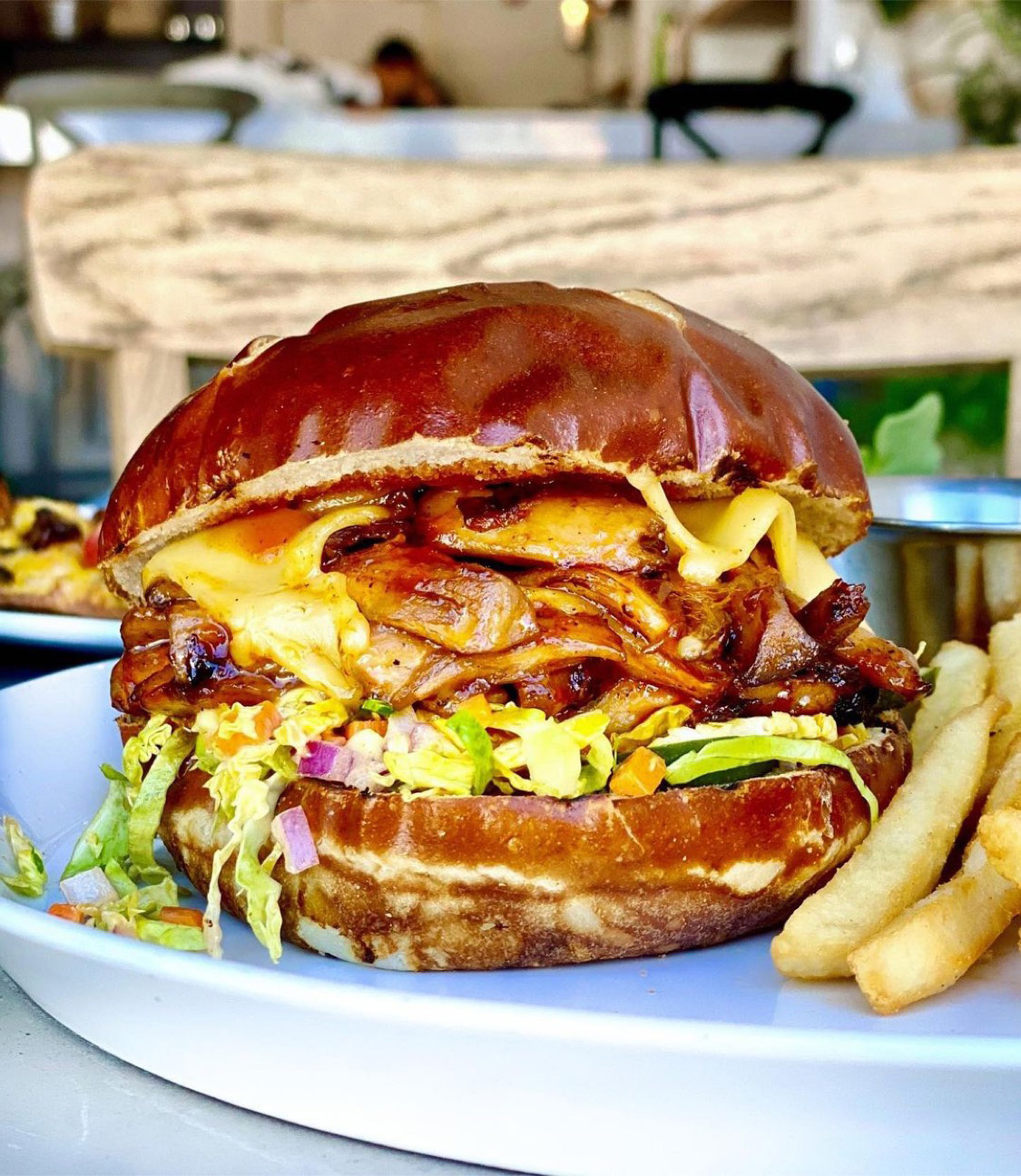 Lincoln Park
Fancy Plants Kitchen (brought to you by Fancy Plants Cafe) houses 144 seats, including outdoor dining. The veggie-centered dishes are made with locally sourced ingredients with a creative flair. Cocktails and mocktails are just a few of the offerings to pair with your five-course dinner. Check out their Instagram page for the latest details on opening day.
Naperville
Vegan-Friendly
Blue Sushi Sake Grill is tucked away in Naperville. The vegan sushi menu is not only delicious, but the patio comes with a beautiful view. Their large vegan menu features unique rolls filled with tempura veggies, tomato tuna, and BBQ eggplant eel and topped with a variety of sweet and salty sauces. The Shiitake to Me, Green Goddess, and Crunchy Cabbage are must-tries!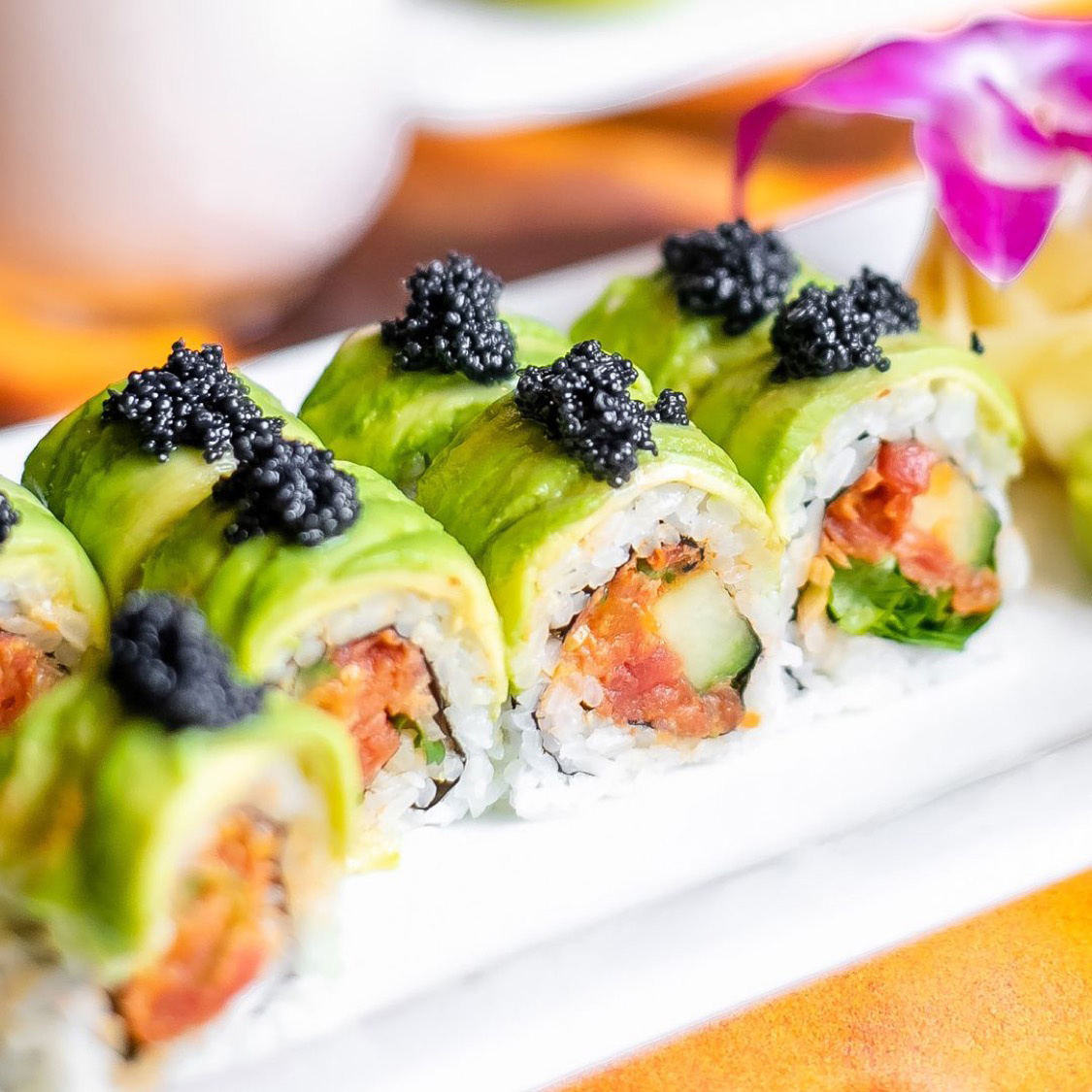 Old Town
Vegan-Friendly
80 Proof has a dedicated vegan menu. From brunch to lunch, each plant-based menu item is a must-try. From the breakfast sandwich (served with tater tots) and breakfast tacos (featuring JUST Egg and Beyond chorizo,) to the nachos doused in cashew cheese sauce, there is an array of vegan dishes to choose from. Enjoy the outdoor seating to catch up with friends after a long weekday or on a relaxing weekend.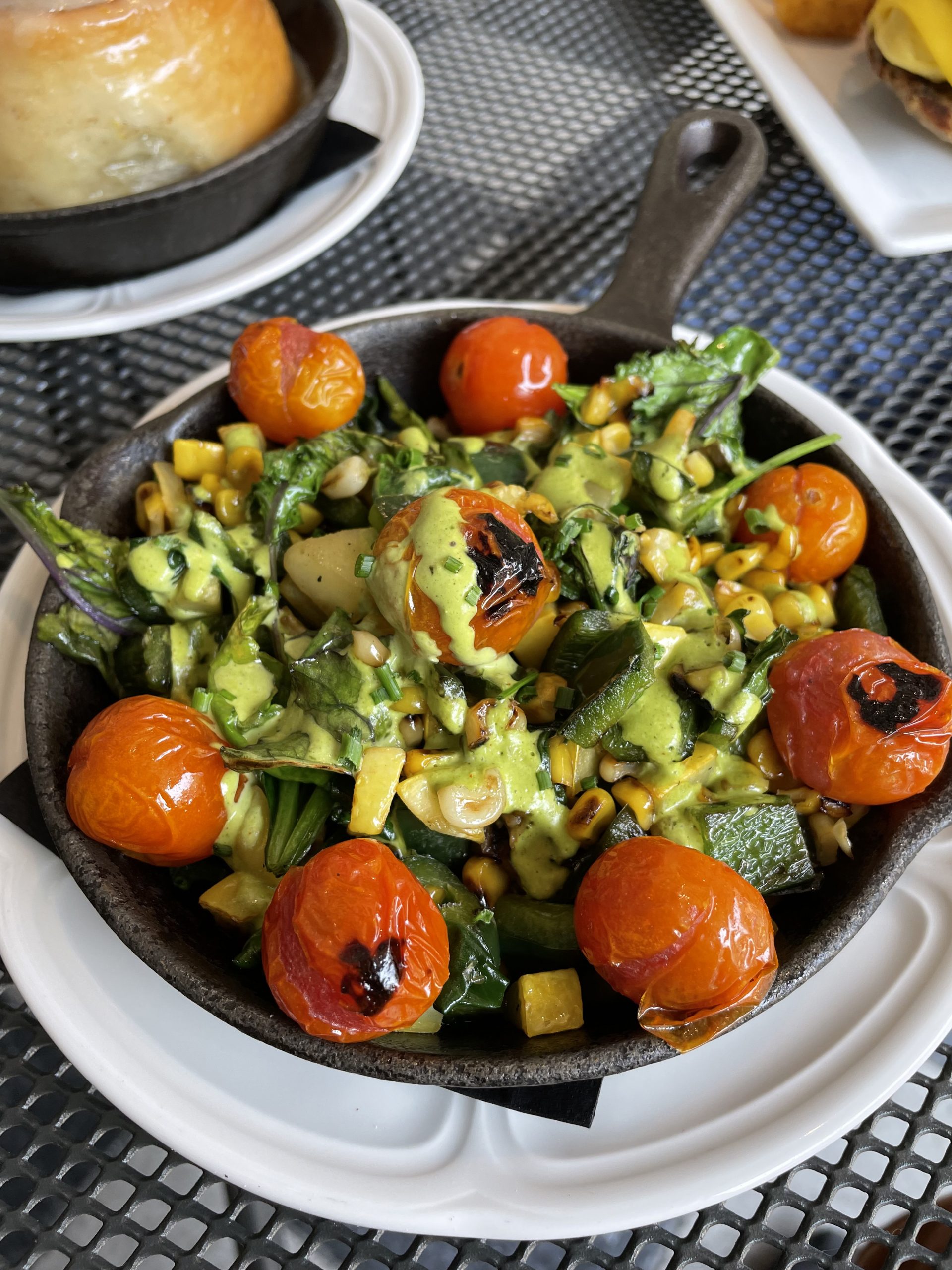 Photo credit: @mylifemoni on Instagram
Wicker Park
Vegan-Friendly
Handlebar is known for its vegan-friendly brunch, lunch, and dinner options, and what's better than enjoying your meal on a patio? The tasty vegan chimichanga (covered in vegan cashew sauce and stuffed with seitan chorizo) is reason enough to visit Handlebar for an outdoor weekend brunch. Table for two, please!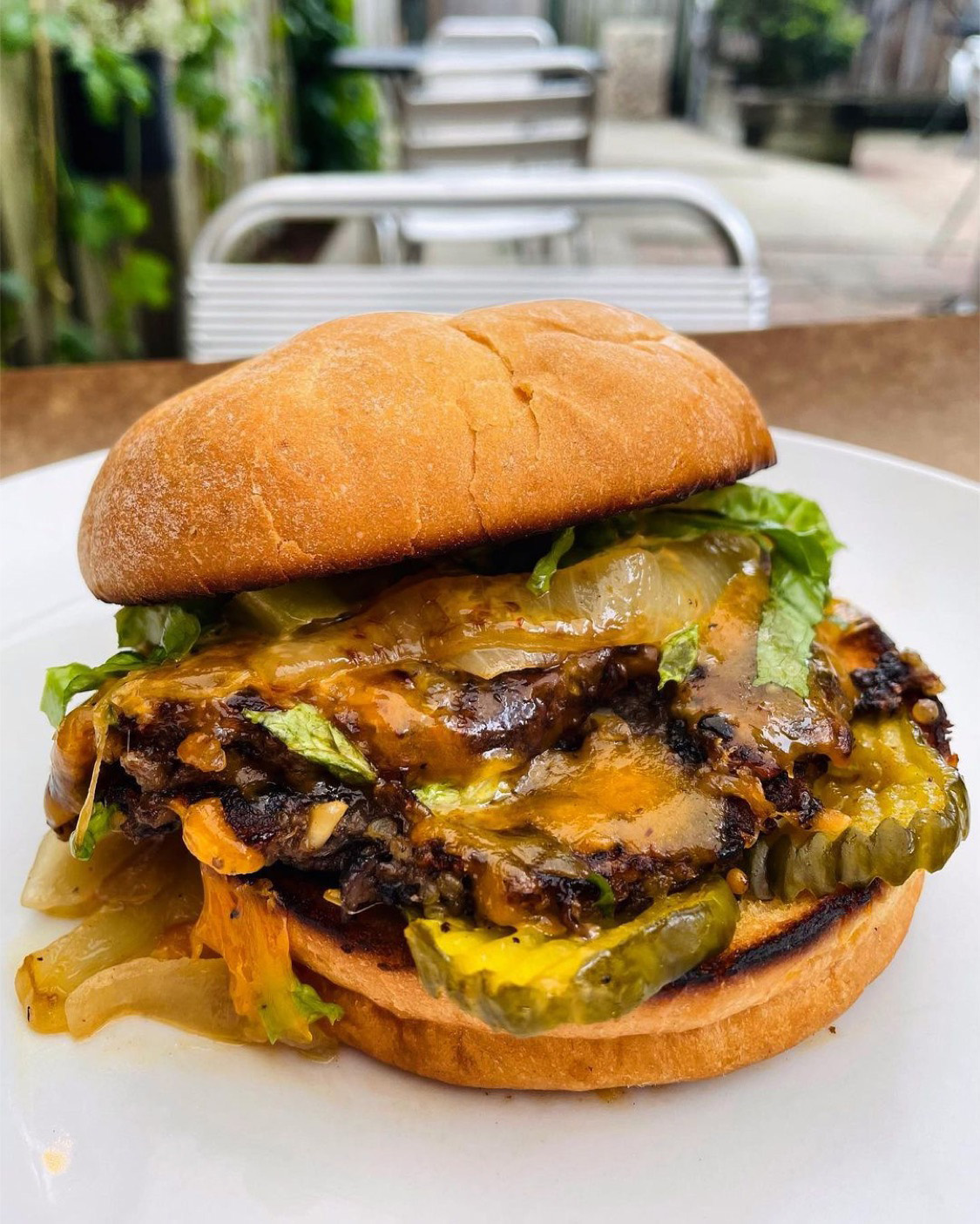 Logan Square
Vegan-Friendly
Casa Yari utilizes Chicago-based vegan brands (including Upton's Naturals and Cheeze & Thank You) to provide a vegan option for almost every dish on the menu! Enjoy Honduran and Puerto Rican cuisine featuring meatless protein and dairy-free cheese on any night of the week. A well-rounded meal calls for avocado fries, followed by perfectly cooked vegan paella, and the current flavor of vegan flan to end the night. Outdoor dining full of flavor? Count us in!