What better way to celebrate World Vegan Day than with a plant-based milk that's sustainable, delicious, and nutritious?
This World Vegan Day, celebrate with a company that cares about your health, the animals, and the planet. Plant-based company Sproud is changing the milk game with their non-dairy milk made from peas!
Peas: The Sustainable Legume
It's no secret that plant-based milks have a much lower carbon footprint than their dairy counterparts. But not all plant milks are created equal. Almond milk—while boasting a lower carbon footprint than dairy—requires an astronomical amount of water: just 16 almonds need 15 gallons of water to grow! And while coconut and soy milk don't require much water, the production process takes a toll on the land that they grow on.
Sproud's plant-based milk is made from peas, which—as a legume—help convert nitrogen in the air to make it bioavailable for the plants to use. This aids in regeneration of the soil for future plants and is why so many farmers and gardeners utilize peas on their lands. How's that for sustainability?
Aside from regenerating the land for future use, peas require significantly less water to grow and have one of the lowest carbon footprints of all milks—plant-based or otherwise. Sproud brand requires 80% less water than almond milk and has a carbon footprint 75% less than dairy! And, because Sproud milk doesn't require refrigeration (until you open it at home, of course), this also contributes to a 30% drop in their carbon footprint!
Not only does Sproud use environmentally friendly peas, but they keep it relatively local as well. As a Swedish company, all of their products that are distributed in Europe are made in Sweden from peas grown in France, and the North American products are made in Canada from Canadian-grown peas.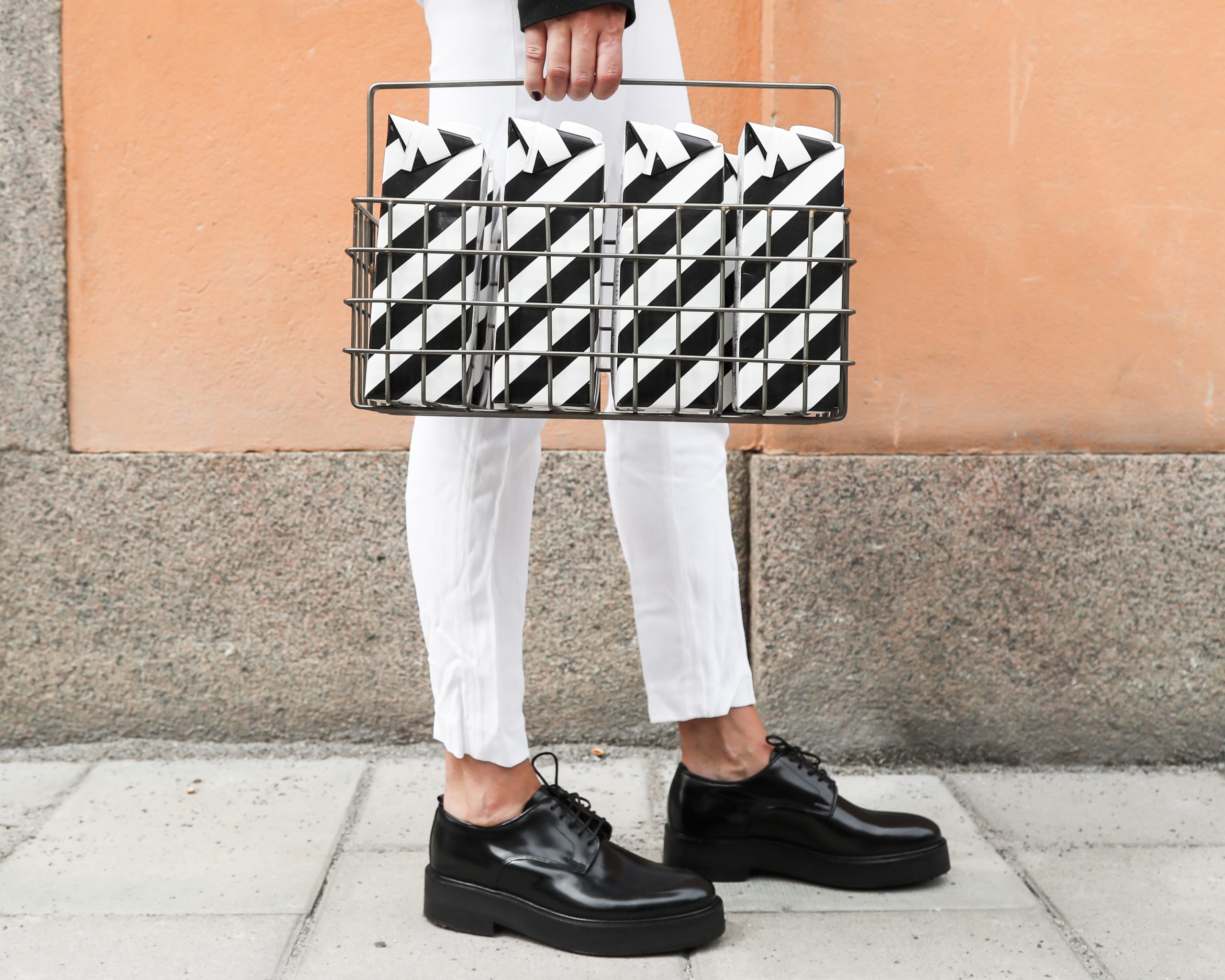 But How Does It Taste?
But while we all strive to make environmentally friendly choices, taste and nutrition are still important factors. If it doesn't taste or feel like the product we want or come packed with the nutrients we're looking for, chances are we're not going to give it a try—no matter how sustainable it is.
Sproud has a neutral taste that resembles dairy milk, while maintaining a smooth and creamy consistency. The brand offers several different varieties, including a barista blend that foams up just like dairy milk, a chocolate flavor, and both an original and unsweetened.
Not only does Sproud's milk taste great, but it's also loaded with nutrients and contains healthy ingredients as well. The Sproud brand contains five times more protein than almond milk and three times more than oat milk, making it a great choice to add to protein shakes or a protein-forward bowl of cereal. The original flavor contains 50% less sugar than dairy milk, and the unsweetened flavor is completely sugar- and sweetener-free. And if you're hoping to cut back on carbs, Sproud brand contains 75% less than its oat milk counterpart. To round it out, Sproud adds important vitamins and minerals like vitamin D and B12, calcium, and riboflavin to ensure that each serving contains all the nutrients you'd find in a typical glass of dairy milk.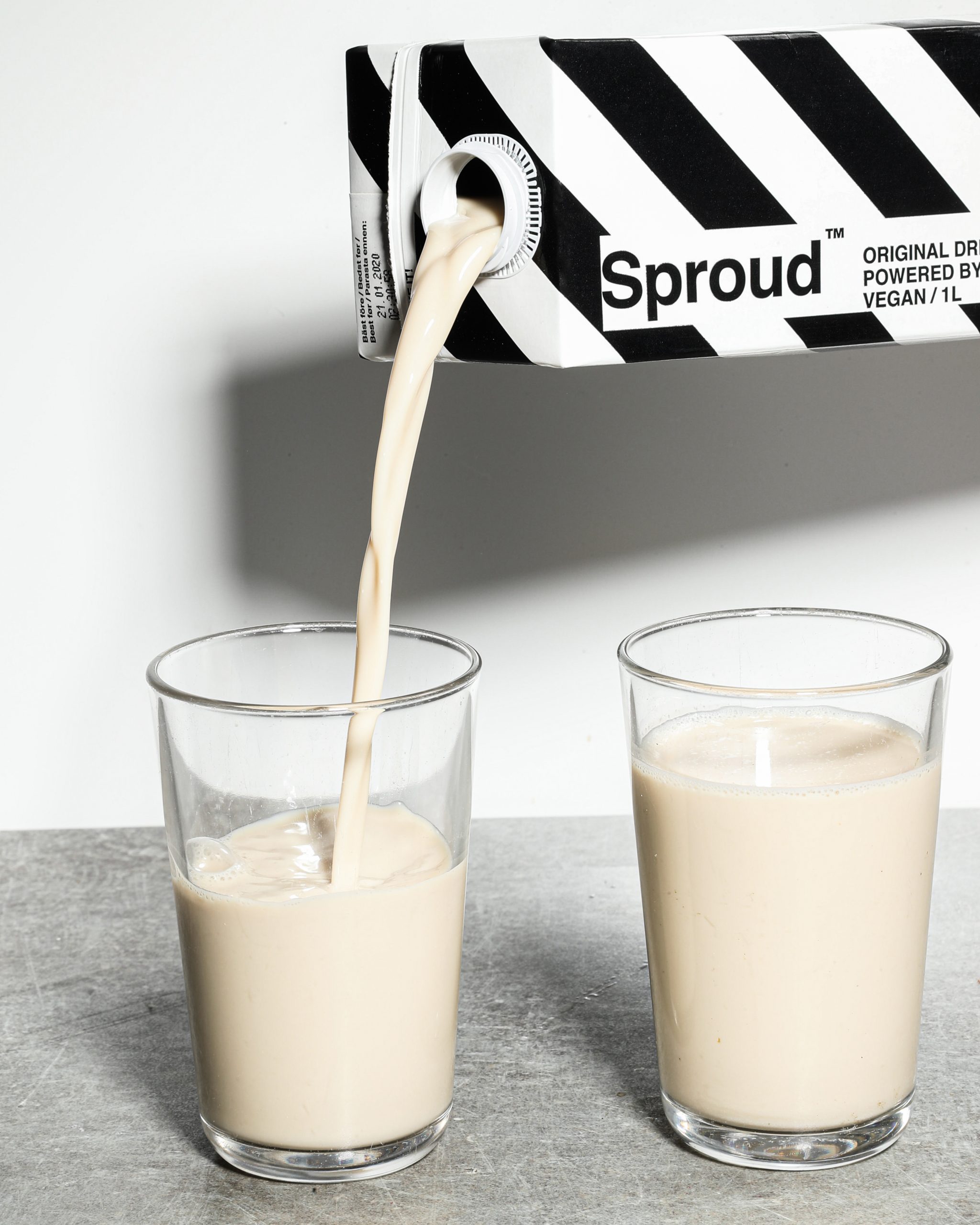 Sproud Is Available at Grocery Stores Nationwide and Online
Sproud pea milk can be found in many Sprouts and Target stores throughout the US, as well as at some Whole Foods, Meijer, and Shaw's locations. Use Sproud's store locator to find the most convenient location near you. The milk is also available to purchase on Amazon, and VegOut readers can enjoy an exclusive 25% discount with promo code VEGOUTSPROUD. Purchases must be made through Sproud's Amazon storefront, and the code is valid through the end of the year.