Giving up the booze doesn't mean giving up the fun!
More and more people are giving Dry January a go this year. Whether you're one of the many or are just looking for a way to enjoy your favorite brew without the alcohol on occasion, here are seven non-alcoholic vegan beer brands for you to enjoy this Dry January!
Partake Brewing is fully vegan and only brews non-alcoholic beers, so you can shop freely if you're looking for something non-alcoholic to enjoy this January! Currently, Partake offers five classic styles: Blonde, Pale, IPA, Red, and Stout. Seasonal offerings currently include a Peach Gose and a Lime lager. Partake can be found in grocery stores in major cities, such as Los Angeles, Portland, and New York, or you can place an order directly on their website.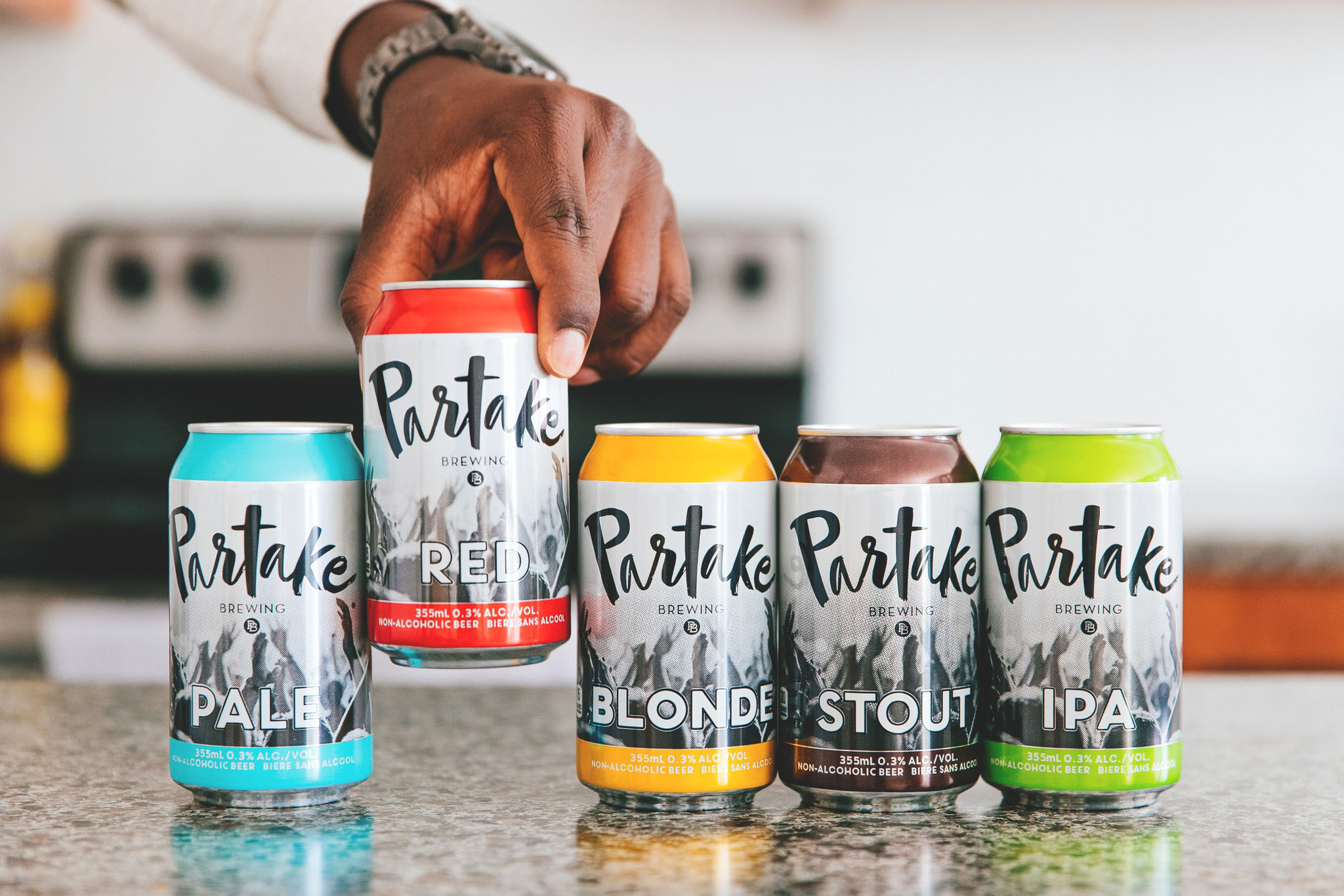 Athletic Brewing is a fully vegan company brewing up a variety of non-alcoholic craft beers. Their products range from light lagers to dark malts. Most popular flavors include the Upside Down Golden, Run Wild IPA, and Free Wave Hazy IPA. Athletic Brewing can be found at many grocery and liquor stores, including Vons, Albertsons, Whole Foods, and BevMo!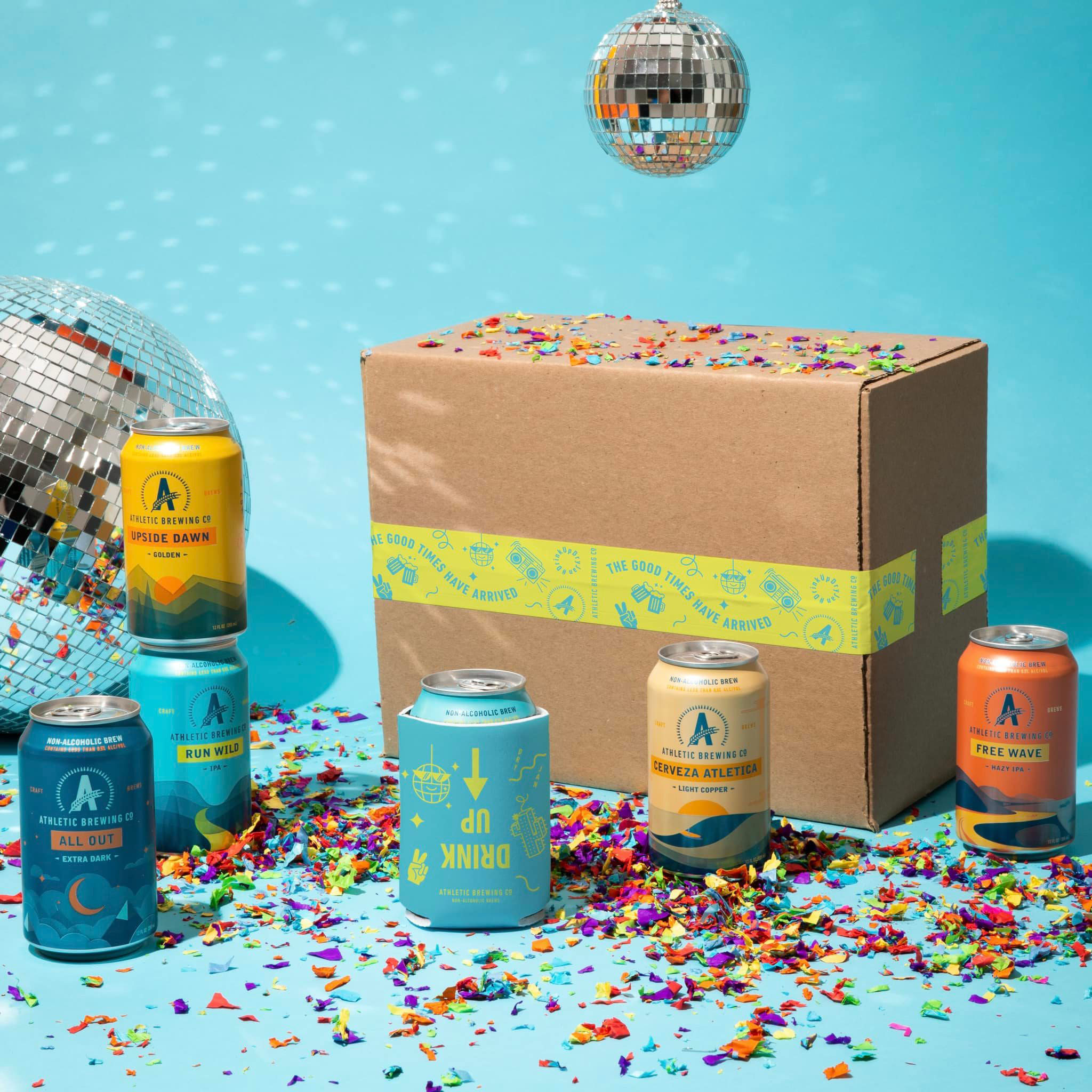 Gruvi is 100% vegan and 100% alcohol-free. Their beer offerings currently include an IPA, Sour Weisse, Pale Ale, Stout, and Golden. Keep an eye out for their seasonal offerings as well—past flavors have included a Peach Pie Ale and a traditional Lager. Gruvi can be found at Total Wine in major cities and at a selection of local craft liquor stores across the country. Orders can also be placed online for nationwide shipping.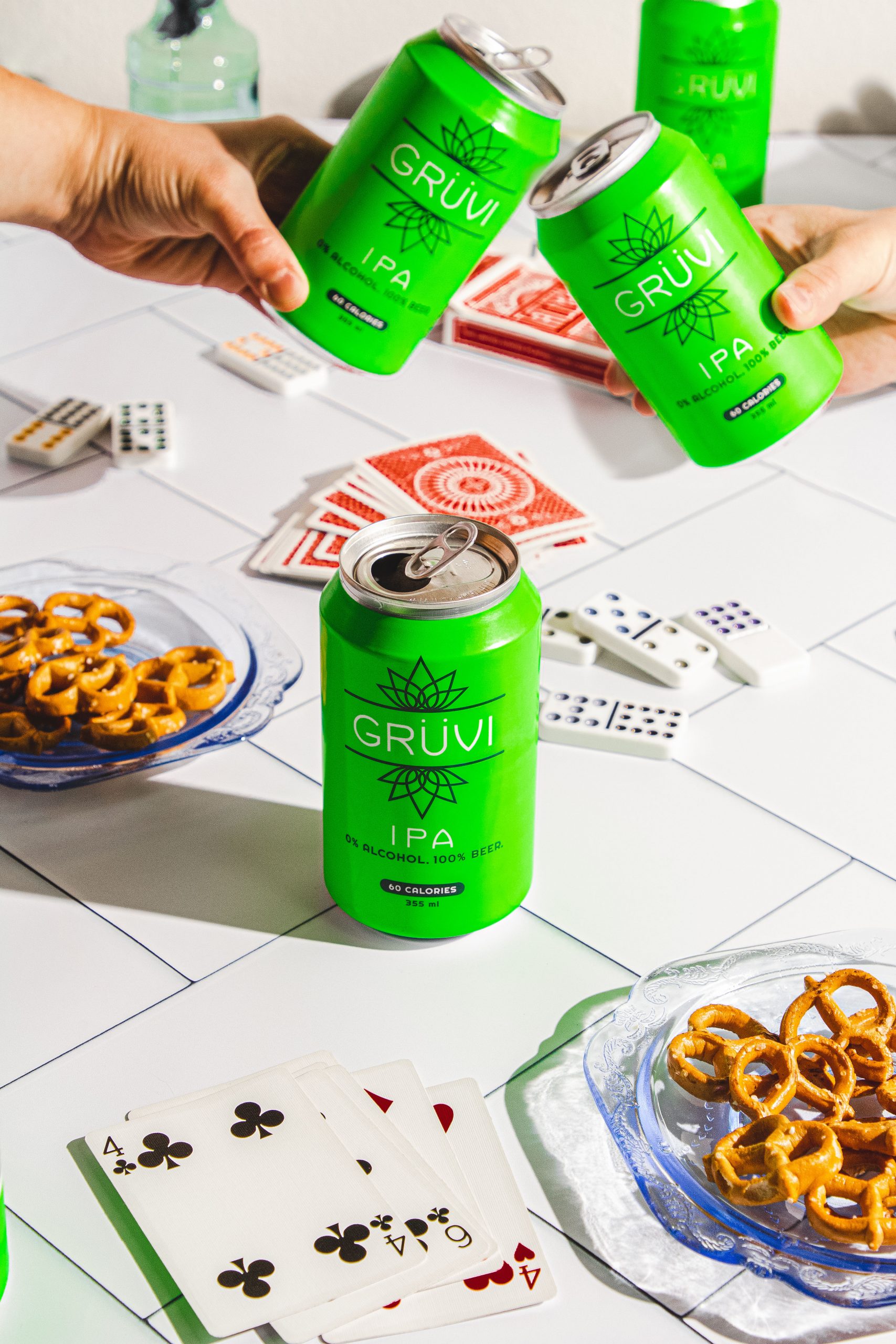 Vegan-Friendly
Halyard Brewing is a Vermont-based brewery serving up craft alcoholic ginger beers. And while it's technically not a beer, we had to include their newly-released non-alcoholic River Pirate Ginger Ale to the list. Crafted in small batches and made with one-third of the calories and sugar as popular ginger vegan beer brands, this is a perfect brew if you're looking for something light and refreshing. You can find River Pirate at the Halyard Brewing Taproom in South Burlington, Vermont or in a variety of retailers on the upper East Coast.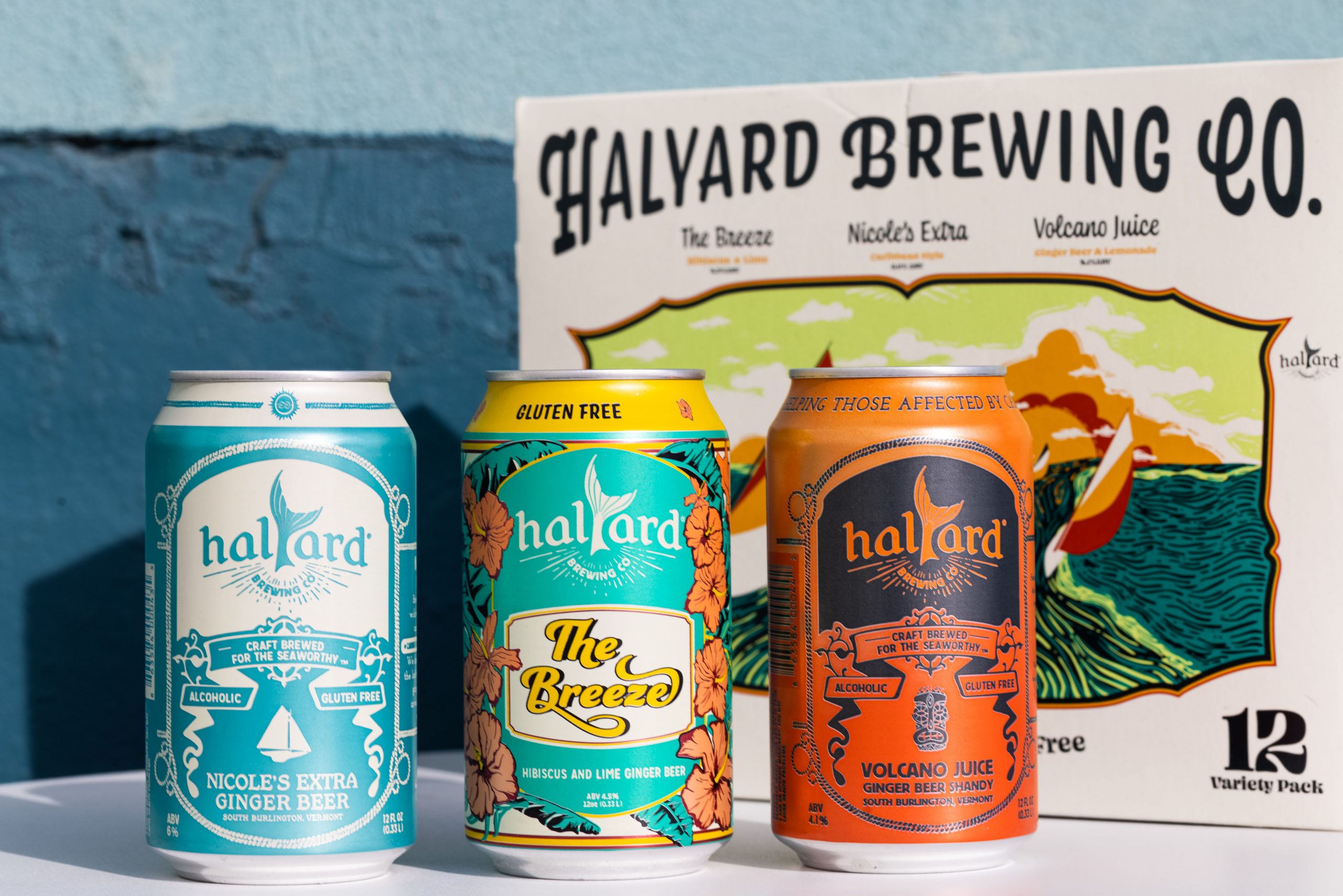 Vegan-Friendly
This popular vegan-friendly brewery has launched a whole line of non-alcoholic beers with a heavy focus on IPAs. Current selections include the Hazy AF (hazy IPA), Elvis AF (grapefruit IPA), Punk AF (traditional IPA), and Nanny State (hoppy ale). BrewDog beers can be enjoyed at any of BrewDog's breweries on the East Coast, or you can place an order to have a pack of your favorite brew shipped directly to you.
Vegan-Friendly
Sober Carpenter is a Canadian microbrewery focused on craft non-alcoholic beers. Their three current offerings are an IPA, White, and Irish Red. The Irish Red took home the gold medal in the 2021 USA Beer Ratings, while the IPA and the White were awarded Silver. Sober Carpenter delivers to the states and orders can be placed here.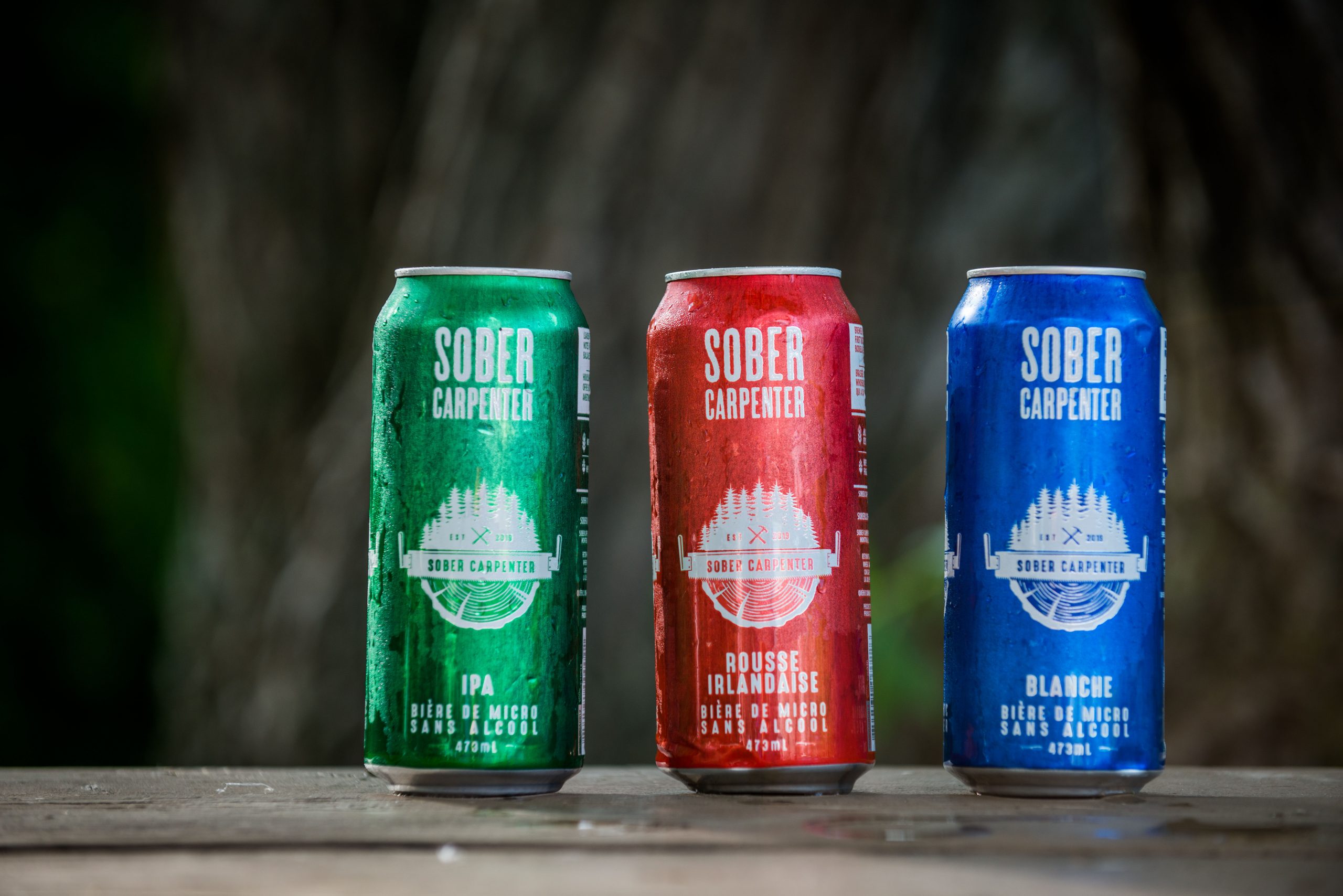 Vegan-Friendly
Golden Road is one of the most popular breweries on the West Coast, and they make a non-alcoholic version of one of their bestsellers: Mango Cart. The light wheat brew is inspired by the fruit cart vendors of Los Angeles and is crisp and filled with notes of mango. The non-alcoholic Mango Cart can be found at a variety of grocery stores in the LA area or on tap at several local restaurants.