Owner Omar YeeFoon is paying homage to the history of Deep Ellum with a plant-based twist!
Dallas, Texas is a lively city loaded with stellar restaurants, awesome live music, and Cowboys fans galore. While a majority of the restaurants and cocktail bars in the area serve menus that aren't very plant-forward, Shoals Sound & Service is making waves with its all-vegan menu. This Black-owned vegan cocktail bar in Dallas fuses Latin food, craft cocktails, and live music to create an inclusive, welcoming, and fun environment for all.
Shoals Sound & Service in the Heart of Dallas' Deep Ellum Neighborhood
Shoals Sound & Service is located in the heart of Dallas' Deep Ellum neighborhood, which is known as the live music capital of North Texas. Featuring art galleries, concert venues, breweries, and cocktail bars, Deep Ellum is a popular hangout spot for musicians, art enthusiasts, and foodies alike—including Shoals' owner Omar YeeFoon, who hung out in the area in the '90s as a musician. Years later, YeeFoon became a bartender, and when the opportunity presented itself in 2017, he opened Shoals Sound & Service. The restaurant was named after Muscle Shoals, Alabama, which is the hit recording capital of the world—where musicians like Aretha Franklin and The Osmonds recorded songs.
"Deep Ellum is a historically Black entertainment district that was lost in the early 1900s when the highways were built separating it from Downtown Dallas. Though it was reborn in the late '80s and early '90s, its history has largely been forgotten. I am one of, if not the only, independent Black bar or restaurant owners now in the neighborhood, and I try to build awareness when I can about the colorful history of Deep Ellum," shared YeeFoon.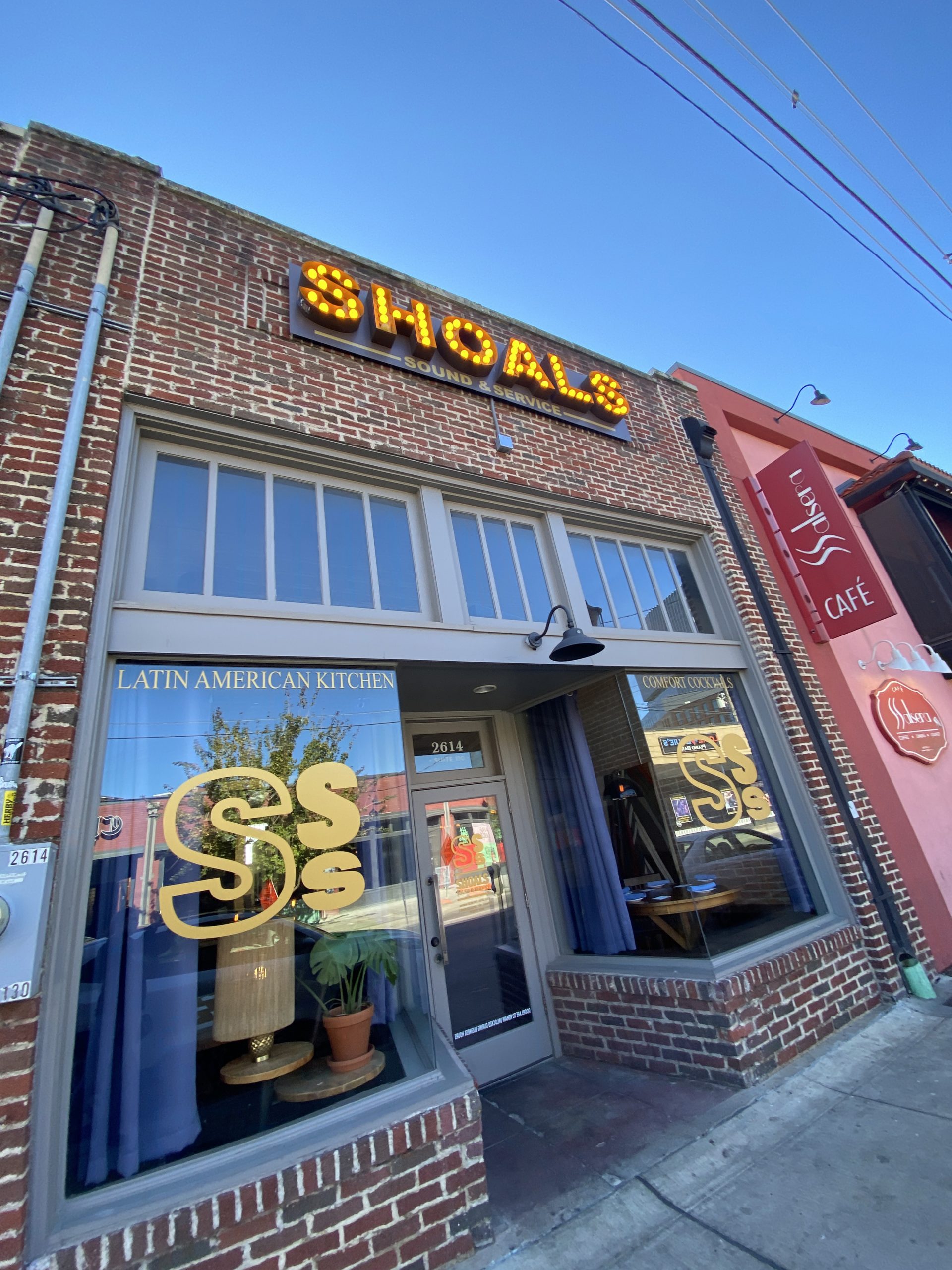 Vegan Latin Menu
Upon opening, Shoals Sound & Service was not an all-vegan establishment, but about 80% of the menu was plant-based. When the pandemic hit, there were a lot of changes that happened to Shoals—one of which was the transition to a fully vegan Latin menu.
"During the lockdown and restrictions that COVID brought, we were unable to operate as a cocktail lounge, and because we didn't have very much food business, reopening for takeaway and delivery wouldn't work. Since I lost 100% of my staff, I decided to take Shoals 100% plant-based and temporarily pivot to a market and restaurant. My ethos for dining and imbibing has always been focused on balance. The South American and Caribbean food that I grew up with generally has a meaty main component, but the accompaniments are generally animal ingredient-free. From there, it is most important to make sure the flavors and textures that are culturally appropriate still exist without meat. From the beginning, we gained an all-new fan base that really never heard of us before," shared YeeFoon.
There are several alcoholic and non-alcoholic beverages on the menu, like Muchacha Vistosas, Palomas, Aguas Frescas, and a deliciously refreshing juice made from Peruvian purple corn, called the Chicha Morada. To eat, you can choose from a plethora of appetizers, mains, and sides, such as arepas, Cubanos, sweet plantains, and empanadas with the most drool-worthy, flaky crust!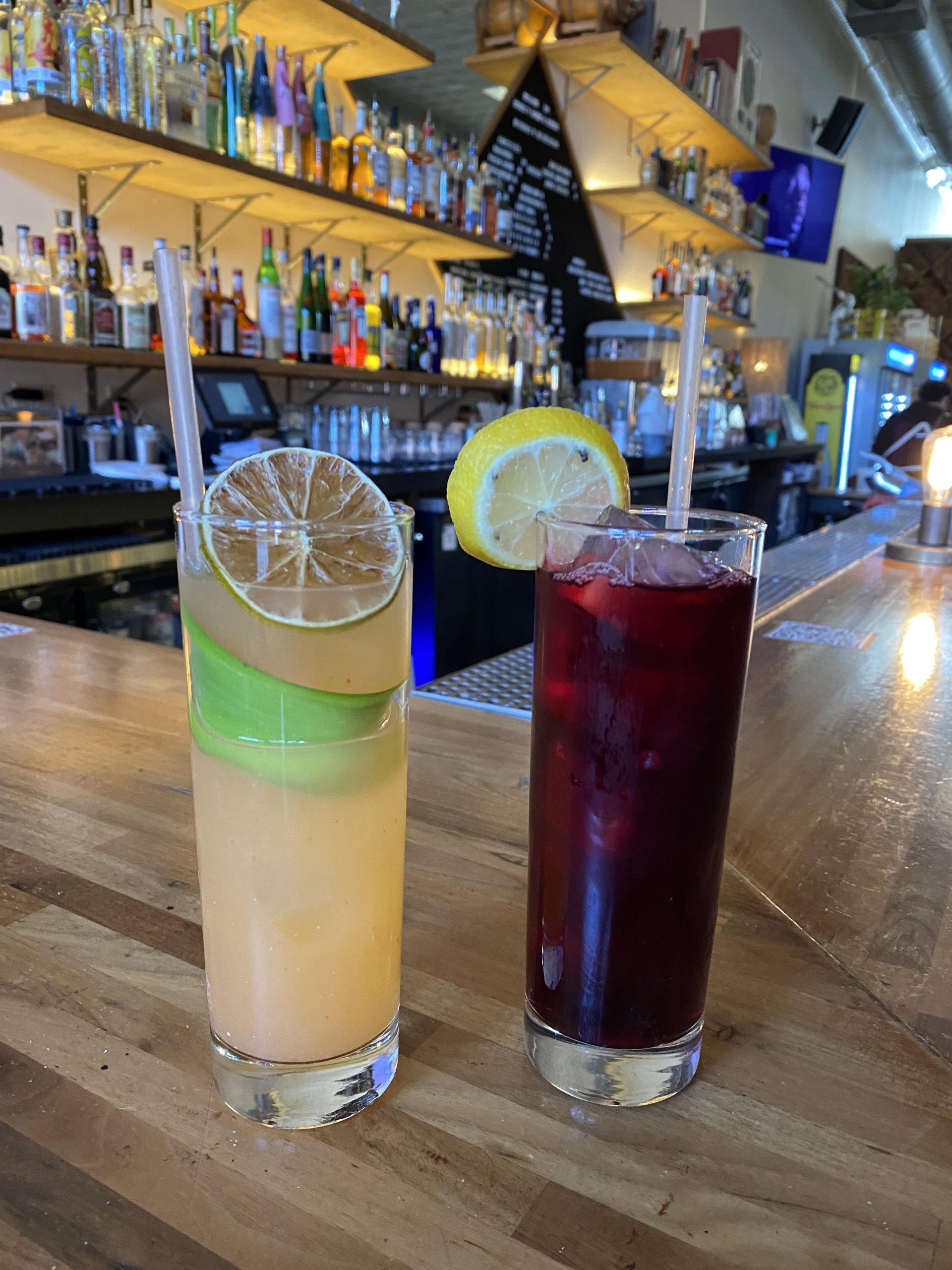 Live Music and Vegan Food
Something that sets Shoals apart from other vegan restaurants in the Dallas area is the aspect of live music. Since its inception, Shoals Sound & Service has hosted a plethora of musicians, giving them a space to showcase their talents while elevating the customer experience. With the difficulties of the pandemic, YeeFoon stated, "It has been difficult to keep up with bookings these days, but music is part of our DNA." When possible, Shoals brings in live performers—specifically focusing on Latin American artists and DJs.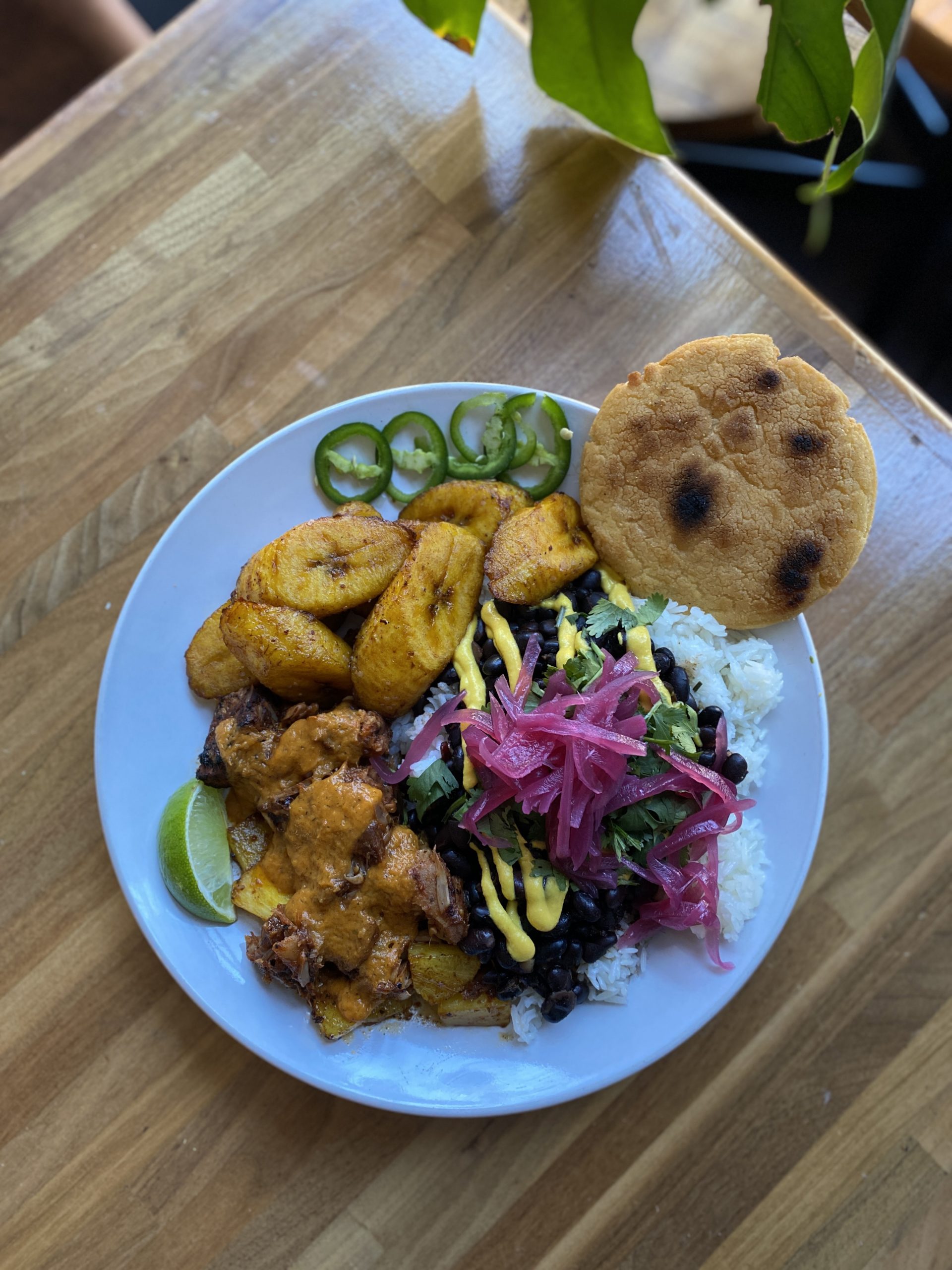 Black-Owned Vegan Cocktail Bar and Restaurant
Being a Black-Owned vegan cocktail bar and restaurant, there is a huge emphasis on inclusivity. When we asked YeeFoon how he wanted his customers to feel when they come to Shoals, he said, "Welcome. Inclusiveness was important in Muscle Shoals back in the day and that music could not have been created without it. It became one of our first pillars of Shoals as a company. Shortly after opening, we were referred to by many as Deep Ellum's living room or even compared to your grandparents' basement."
To learn more about Shoals Sound & Service, visit ShoalsDE.com and follow @shoalsdeepellum on Instagram.