People say that breakfast is the most important meal of the day. So why not make it the most delicious, too?
With hearty ingredients, delicious flavors, and a convenient experience, breakfast sandwiches are a true gift to this world. Over the years, plant-based meat, egg, and cheese alternatives have spread across the country. This makes classic breakfast handhelds easier to veganize! In honor of plant-based innovation, here's a list of the best vegan breakfast sandwiches across the US.
Los Angeles, CA
The Impossible Breakfast Sausage Sandwich from Crossroads Kitchen is the ultimate way to start your day! It's a vegan take on a classic sausage, egg, and cheese sando. With a side of fingerling potatoes and fruit, this order couldn't be more perfect.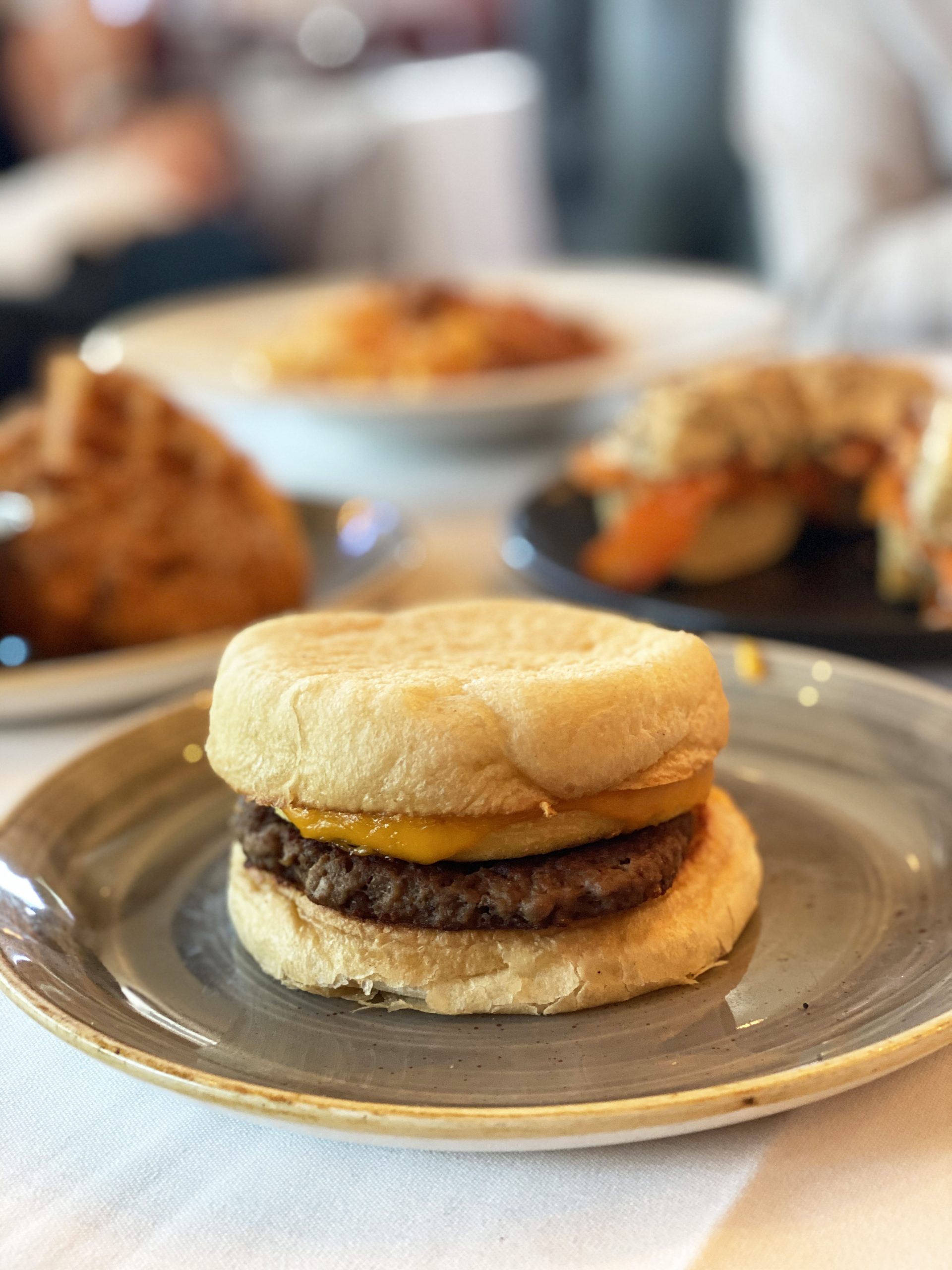 Multiple Locations
Plant Power Fast Food has several revolutionary vegan breakfast sandwiches worth waking up for. The Bacon, Egg, & Cheese Croissant; Sausage, Egg, & Cheese Muffin; and Fried Egg & Bacon Bagel are all heavy hitters!
New York, NY
If we could marry one dish, it would be the BEC from Champs Diner. This vegan breakfast sandwich features JUST Egg, vegan bacon, and cheddar cheese on a kaiser roll. It's pure bliss in every bite!
Chicago, IL
Vegan-Friendly
Allow us to introduce you to the Vegan Handlemuffin. This handheld includes blackened tofu, vegan cheese, a hash brown patty, caramelized onion, and Sriracha Hollandaise on an English muffin.
Orlando, FL
Who doesn't love a down-home country breakfast? Winter Park Biscuit Co. combines vegan fried chicken and oat buttermilk biscuits to make magical breakfast sandwiches. We'd suggest ordering a drizzle of maple mustard or vegan honey on top.