Ditch your average cup of joe for one of these nutrient-dense coffee alternatives! From mushroom and probiotic-infused brews to herb, date, or ramͳn seed-based coffees, there's a world full of energy-boosting beverages out there. Whether you're looking for that classic coffee taste with caffeine or want to switch things up for chai, matcha, or turmeric lattes with little to no caffeine, we've gathered a list of beverages that will keep you going all day long.
RELATED: The 14 Best Vegan Canned and Bottled Lattes
---
Want even more vegan news, food, and lifestyle content? Subscribe to VegOut LA Magazine or VegOut NYC Magazine!
For comparison purposes, the average cup of coffee contains 95mg of caffeine.
Mushroom Enhanced Coffee
Caffeine count: 48mg
"Coffee on 'shrooms" is the slogan of this health-forward brand––how punny is that?! Their Mushroom Enhanced Coffee is the perfect beverage to boost your morning routine without experiencing the mid-day crash that comes from drinking a traditional cup. This nutrient-packed beverage is vegan, soy-free, sugar-free, non-GMO, and keto-friendly! Featuring six varieties of sustainably farmed organic mushrooms, MCT oil, and smooth Arabica coffee, this blend was crafted to support brain health, increase energy, improve digestion, and boost immunity with less caffeine than a regular brew. To prepare, mix a spoonful with water and enjoy as-is, dress it up with a splash of creamer, or blend it in a smoothie!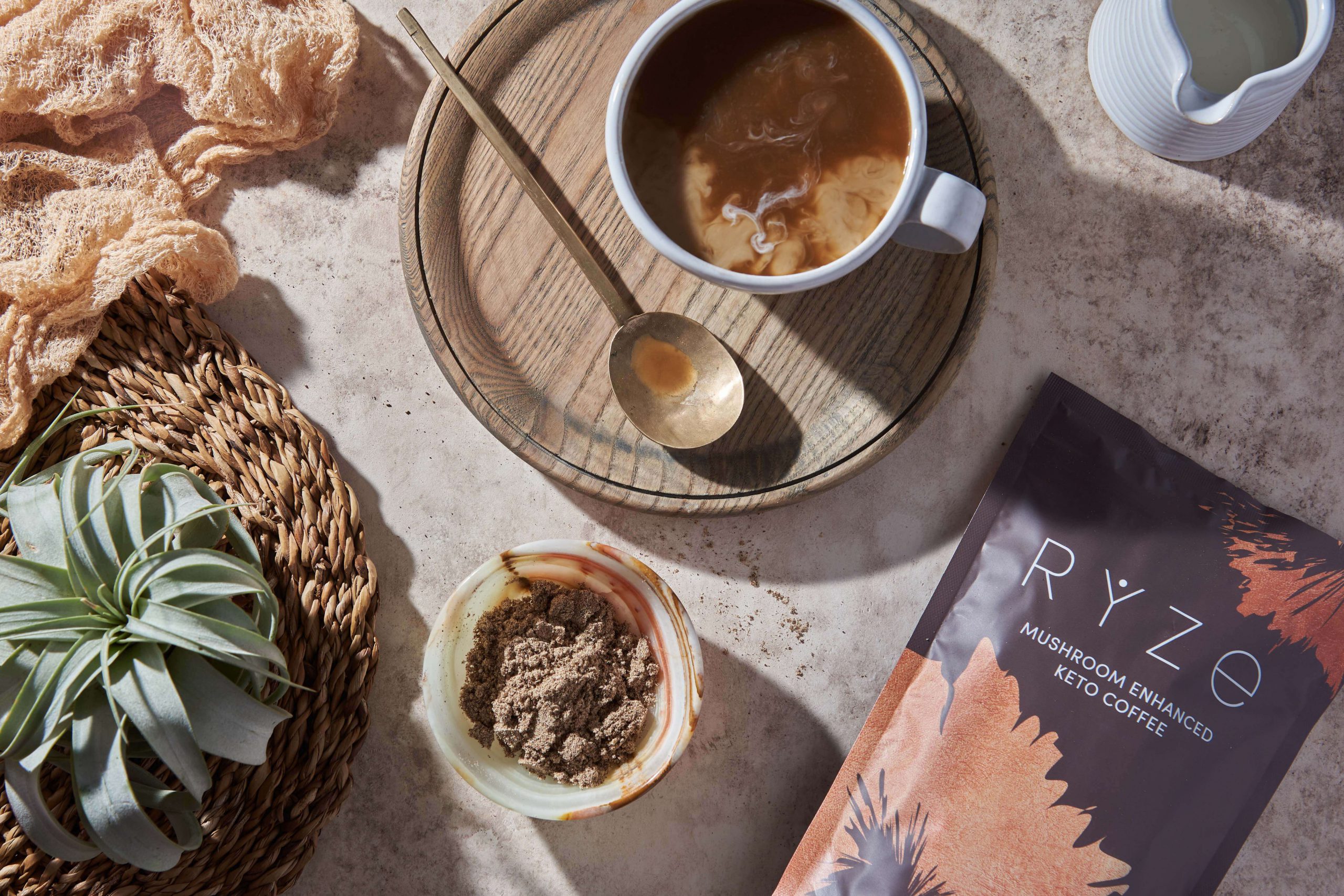 Matcha Green Tea Powder
Caffeine count: 36mg
Are you obsessed with matcha? We are too! Instead of spending large amounts of money on these adorably green lattes at trendy cafes, why not make your own at home? Tenzo Tea's organic ceremonial matcha green tea powder is cultivated in Kagoshima, Japan by a 12th generation tea master––so you know it's the real deal! We'd recommend adding matcha to your morning cup if you're looking to naturally increase energy, reduce stress, and boost immunity. Whisk the powder with water for classic matcha beverage or add a scoop to your next baking recipe for a sweet treat!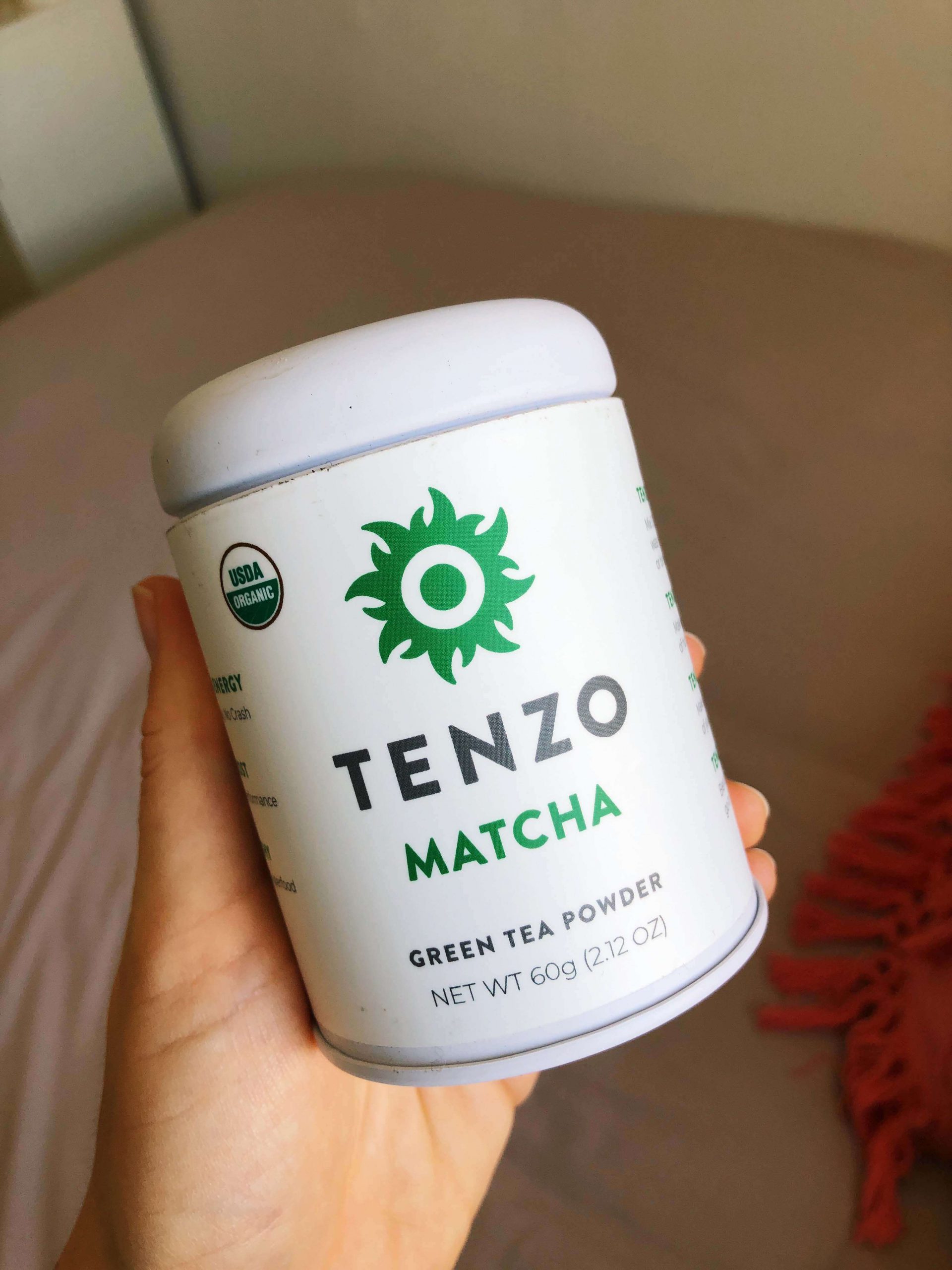 Roasted Date Seed Coffee
Caffeine count: 0mg
Coffee made from dates? The sky's the limit! Date-based beverages have been a staple in Mediterranean culture for hundreds of years. Composed from roasted date seeds grown in the Arabian highlands, this coffee-like drinkable is rich in antioxidants, high in fiber, and free from caffeine! It's said to support digestion, relieve constipation, boost heart health, and increase energy. Choose between the Original or Cardamom variations, add a spoonful to your French press (or boil with water and strain), and get ready to take on your day with gusto!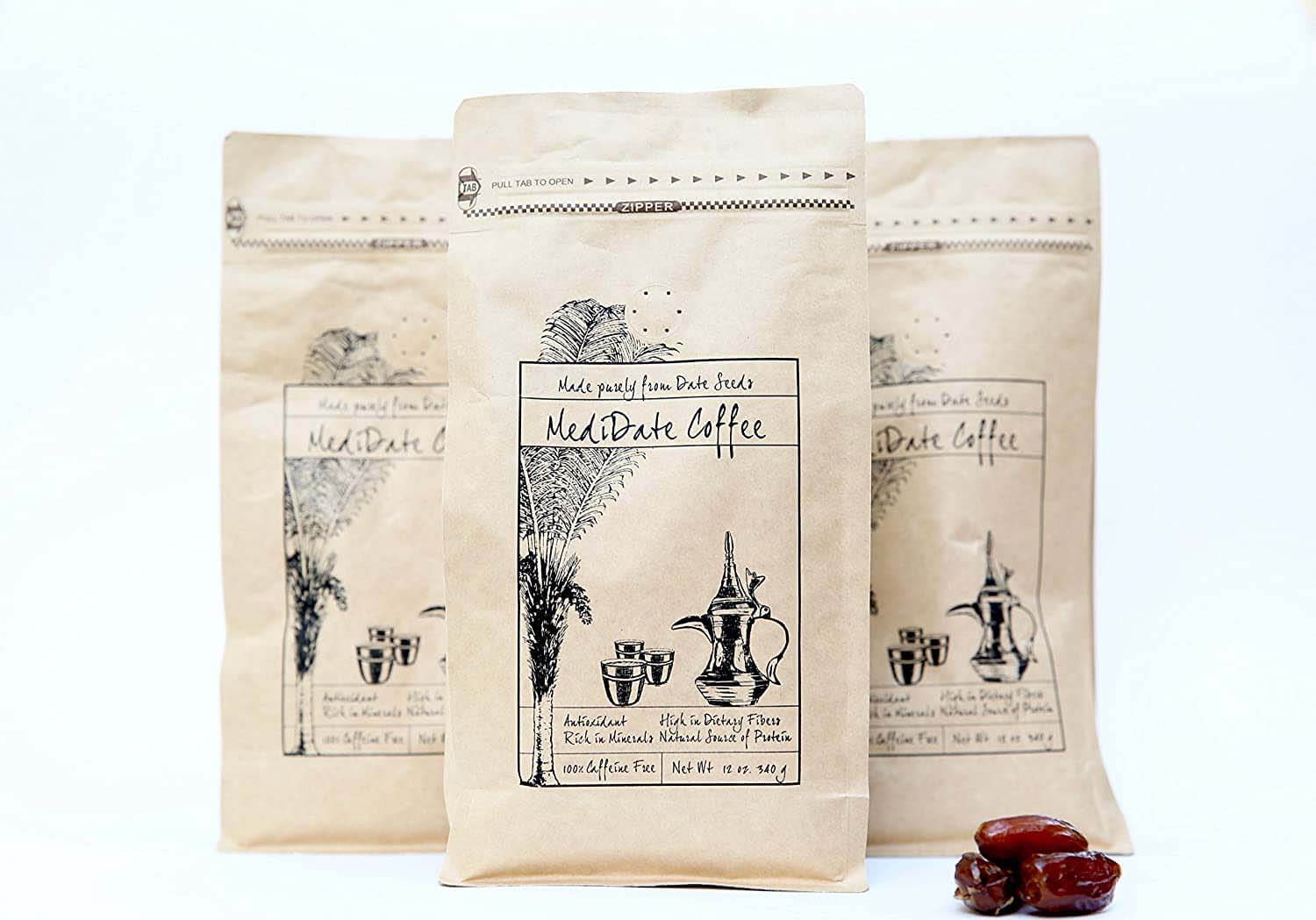 Herbal Coffee
Caffeine count: 0mg
This caffeine-free coffee alternative is loaded with nutrients that will invigorate your day! Teeccino's herbal coffee is made from ramón seeds from Central American rainforests as well as other antioxidant-rich ingredients like carob, chicory, and barley. What's all the buzz about? These herbal coffees pack the same punch as a cup of coffee without any caffeine, sweeteners, or processed ingredients. There are a plethora of blends to choose from depending on your strength and flavor preference. The Java, French Roast, and Dandelion Dark Roast varieties are all great substitutes for regular brewed coffee.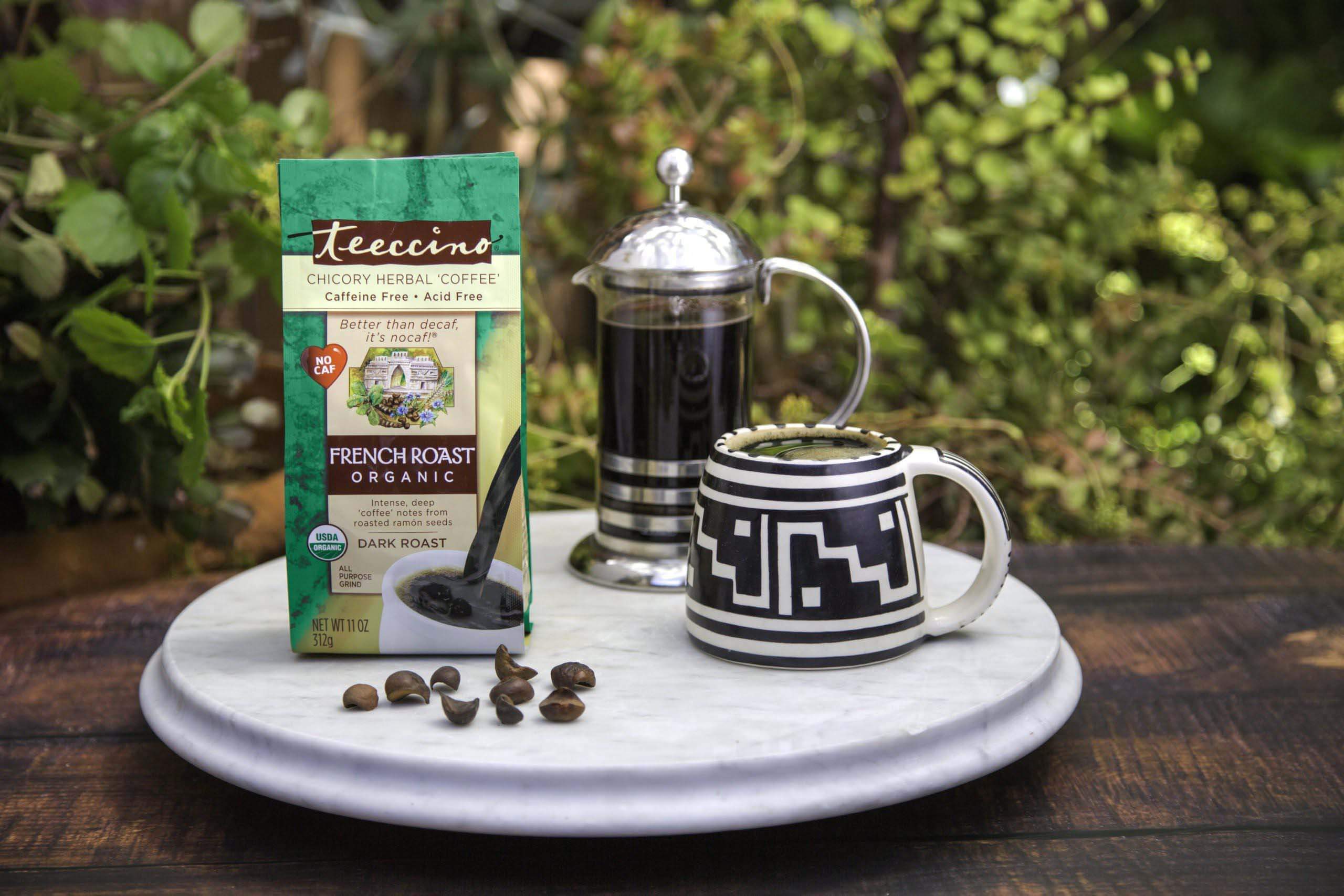 Mushroom Coffee
Caffeine count: 50-200mg
Need help staying focused on today's Zoom meeting? Brew a cup of Four Sigmatic's mushroom-infused coffee! This beautiful blend is crafted with Lion's Mane and Chaga mushrooms to balance out the caffeine and provide extra health-boosting benefits. With dark and nutty flavor notes, you won't taste the mushrooms at all! Oh, and did we mention this coffee is organic, fair trade certified, and sugar-free? Holla!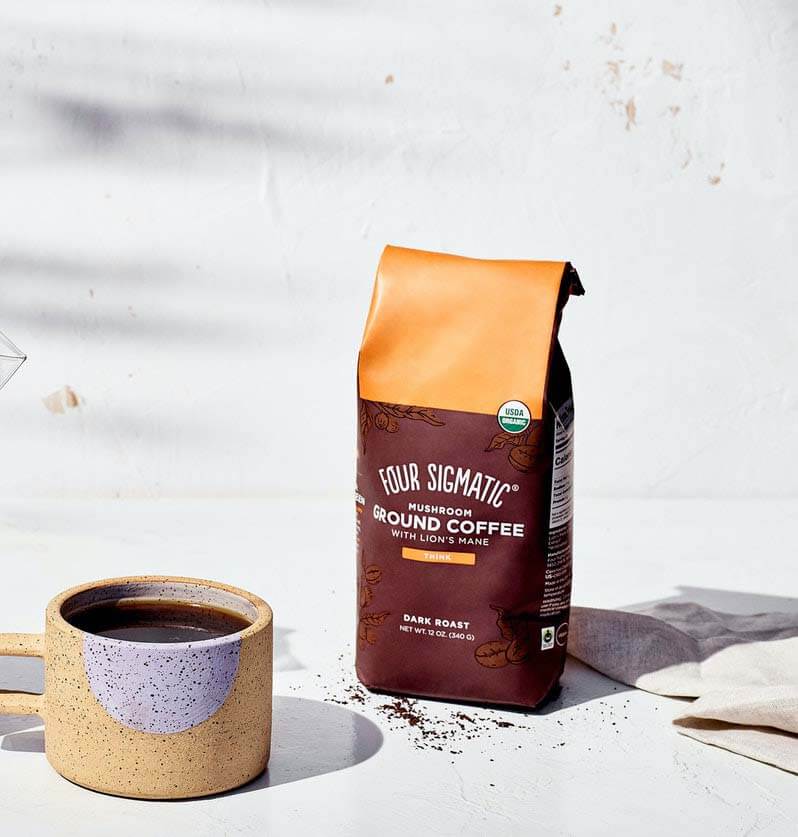 Chai Tea Latte Mix
Caffeine count: 45mg
Say hi to chai! Coconut Cloud's shelf-stable chai tea powder is great to have in your kitchen, especially during the fall and winter months! The latte mix is composed of dried coconut milk, black tea, MCT oil powder, and all the best autumn spices––cinnamon, nutmeg, and ginger, to name a few.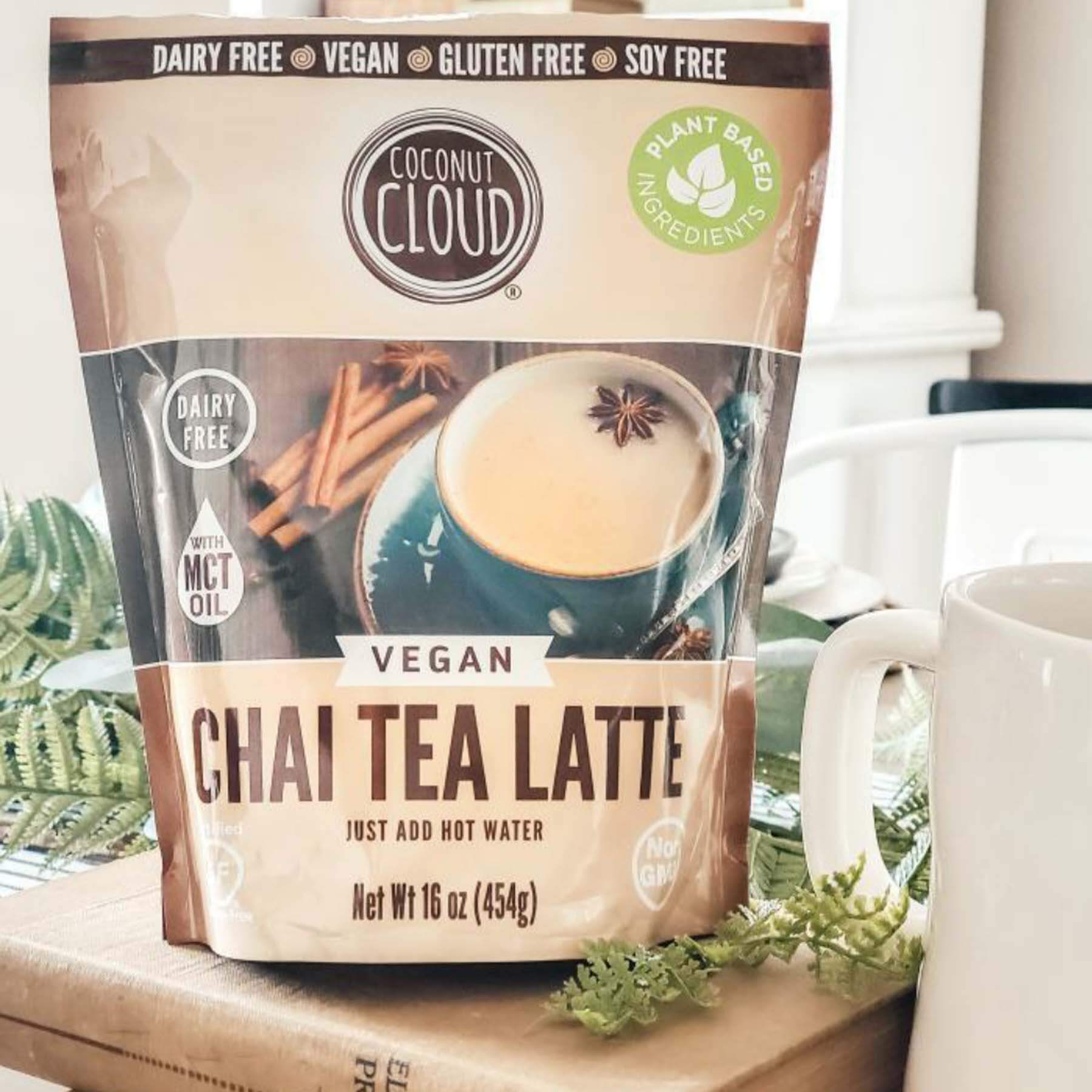 Turmeric Latte
Caffeine count: 0mg
Get a healthy dose of superfoods and probiotics early on in the day with this Golden SuperLatte from Clevr! From heirloom turmeric and ashwagandha to Lion's Mane and Reishi mushrooms, the beverage blend is loaded with adaptogens and probiotics that help lower stress and increase long-term energy. This organic and non-GMO mix, naturally sweetened with monk fruit, is free from caffeine! Stir, shake, froth, or blend it up with water, and you're good to go!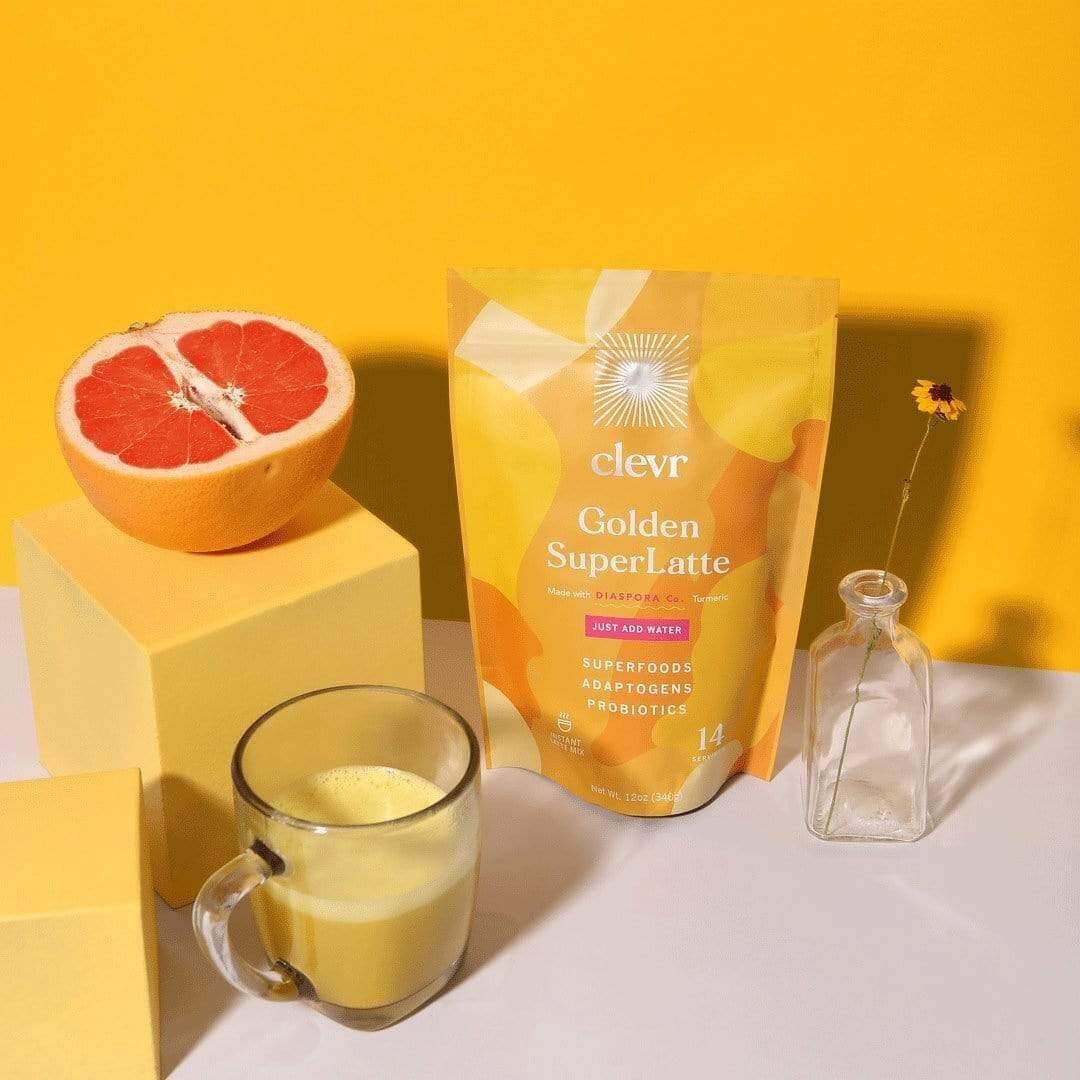 Adaptogenic Coffee Alternative
Caffeine count: 0-35mg
Waking up just got so much easier with this rich and flavorful coffee alternative! RASA's brews are curated from a handful of adaptogenic ingredients that are equally delicious and nutritious. The organic and sustainably harvested herbs used by RASA work through your hormonal and nervous systems to help cope with stress naturally and effectively. RASA's Original, Cacao, Dirty, Bold, and Spicy Rose vary in boldness, flavor, and caffeine amount, depending on your preference.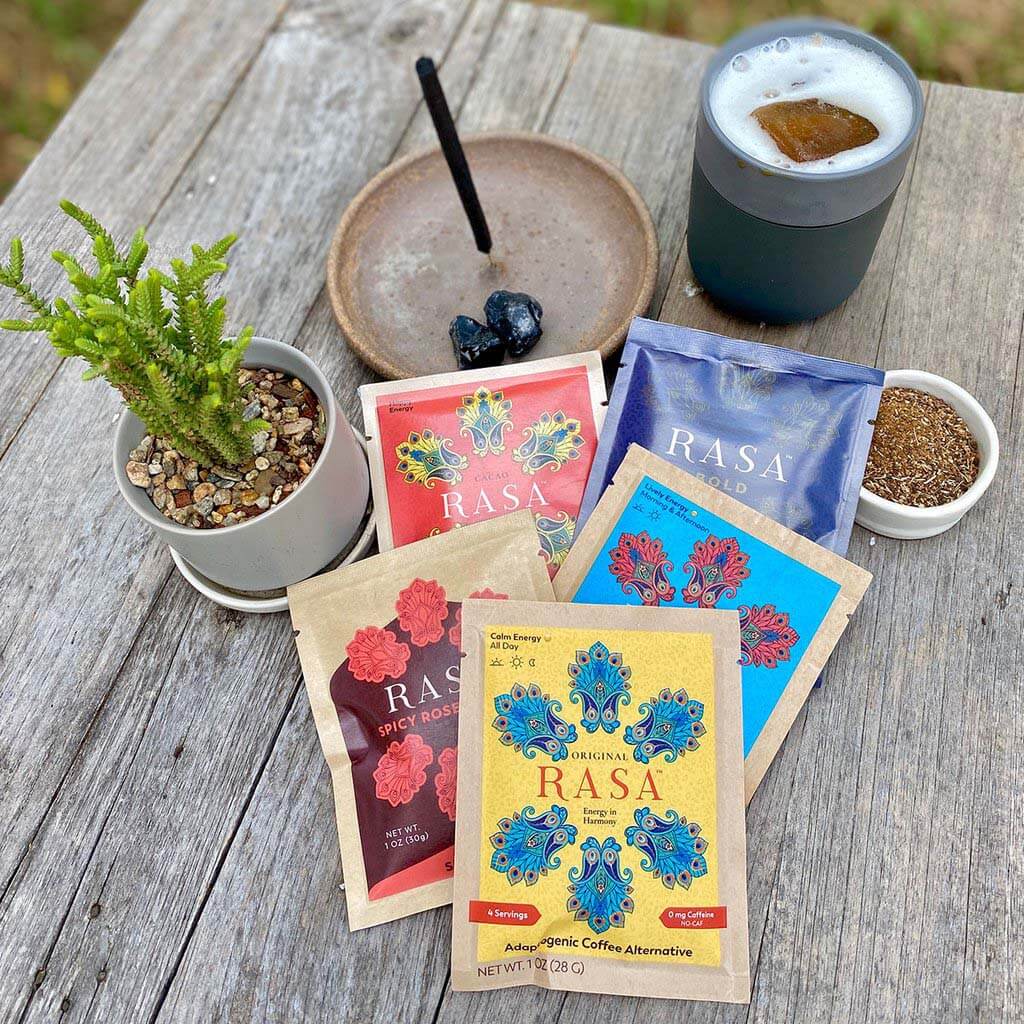 Mushroom Coffee
Caffeine count: 70mg
Bid the caffeine jitters adieu with this drink from La Republica! The mushrooms used in their health-forward coffee help regulate your intake of caffeine and offer you more focus throughout the day. Composed of 7 varieties of adaptogenic mushrooms and organic Arabica coffee beans, your morning cup will serve your taste buds with that classic coffee taste while offering your body many benefits––including immune support!