NYC is known for having delicious food, and noodles are no exception. But where to order plant-based noodles, you might ask? Well, we've got your answers! We found nine vegan-friendly spots that are open and ready to send the noods to you. Here are some of our favorite restaurants for ramen, soba, and more.
Manhattan – East Broadway Location
Want to eat tasty Thai noodle dishes and learn how to cook them? You can do both at May Kaidee. The restaurant runs cooking schools in Bangkok, Chiang Mai, and NYC, and plans to begin offering pre-bookings for December 2021 classes soon! Now, back to the cuisine—this all-vegan eatery offers a variety of Thai noodle dishes, like Laab Woon Sen (glass noodles made with roasted rice powder, chili flakes, lime, mint, tofu, onion, kaffir lime leaf, lemongrass, cilantro, coriander, and peanut) and Kuay Tiew Kra-ti (noodle coconut milk soup).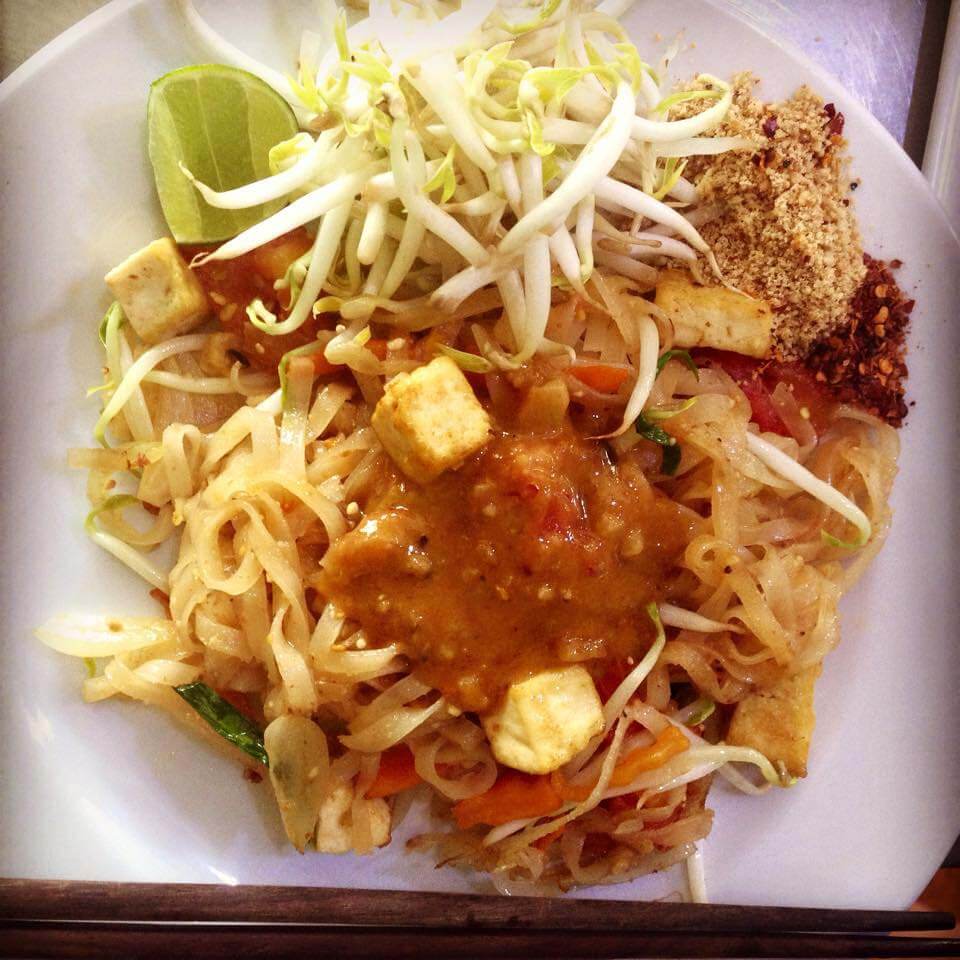 Manhattan
Tired of microwave noodles in a cup? Cocoron has you covered! This vegan-friendly spot specializes in Japanese comfort food like soba noodles and freshly made ramen bowls, many of which can be ordered plant-based. Switch up your work-from-home lunch with the Crazy Rich Vegan Ramen, which combines a miso, kelp, and shiitake broth with mushrooms, tofu skin, bok choy, bean sprout, scallion, and shredded red chili, sure to impress anyone's mother-in-law!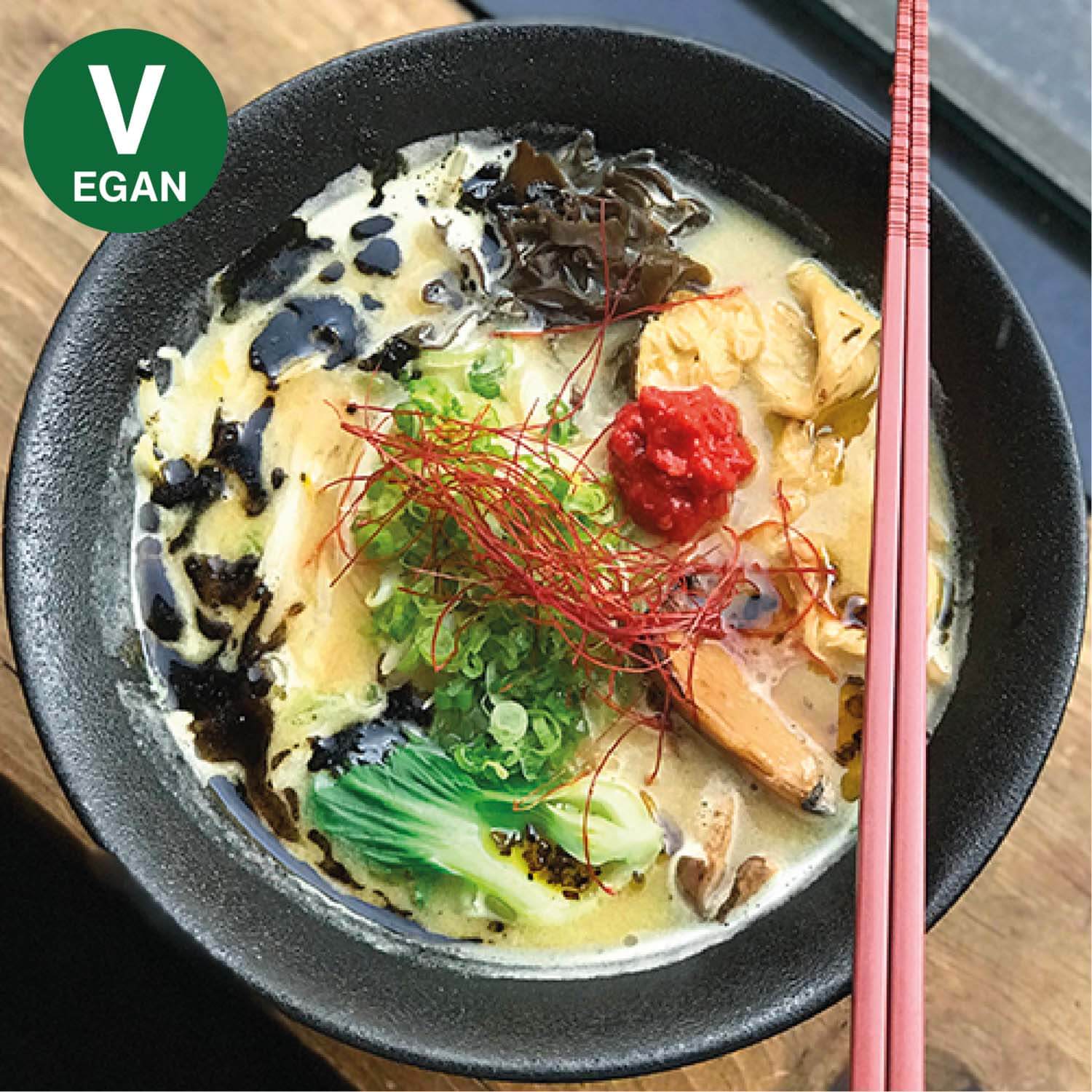 Manhattan
Spicy Moon serves Szechuan food with a twist—it's all vegan! Queue up your favorite Netflix series and order a heaping bowl of Vegetable Ramen, or spice up tonight's dinner with the Dan Dan noodles, which can be topped with Beyond Beef for an extra serving of protein.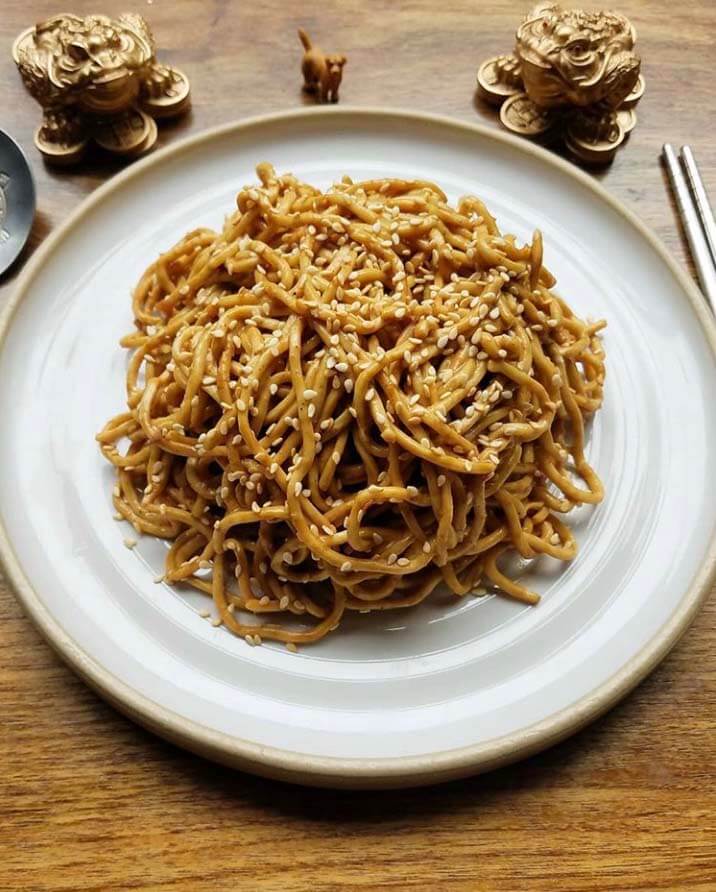 Manhattan
"Tatsu"—which translates to "dragon" in Japanese—is the perfect name for this eatery as their ramen dishes are a fierce contender when it comes to great noodles in the NYC area. Feed your inner flower child with The Hippie Ramen, made with vegan broth, curly noodles, and topped with spinach, house-made scallion oil, sweet onion, a hint of ginger, and organic tofu.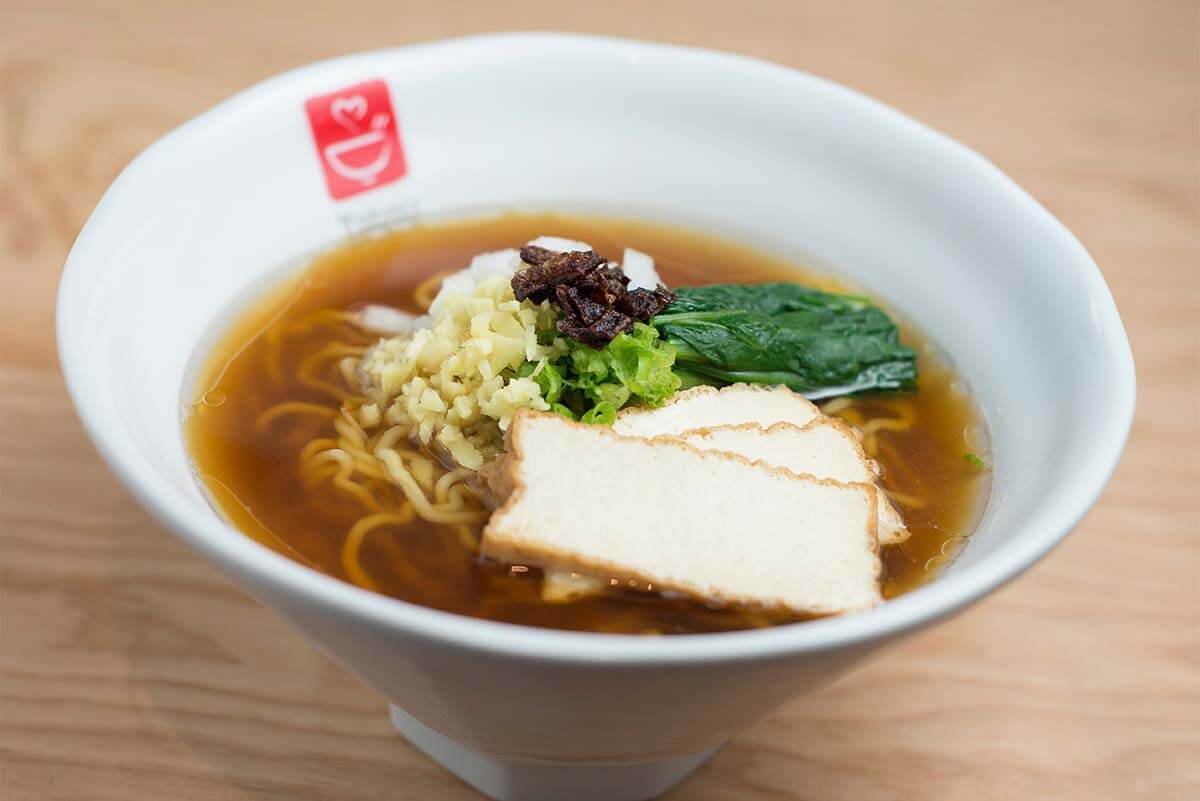 Manhattan
Ramen Ishida has been serving authentic Tokyo-style ramen with a New York flair since its opening in 2017. The Vegan Shōyu Ramen is blended with a vegetable, konbu (seaweed), shiitake mushroom, and truffle-based broth, which is then blended with thick flour noodles, and topped with bean sprouts, bok choy, corn, bell peppers, shiso (a Chinese herb), bamboo shoots, and tofu—yum!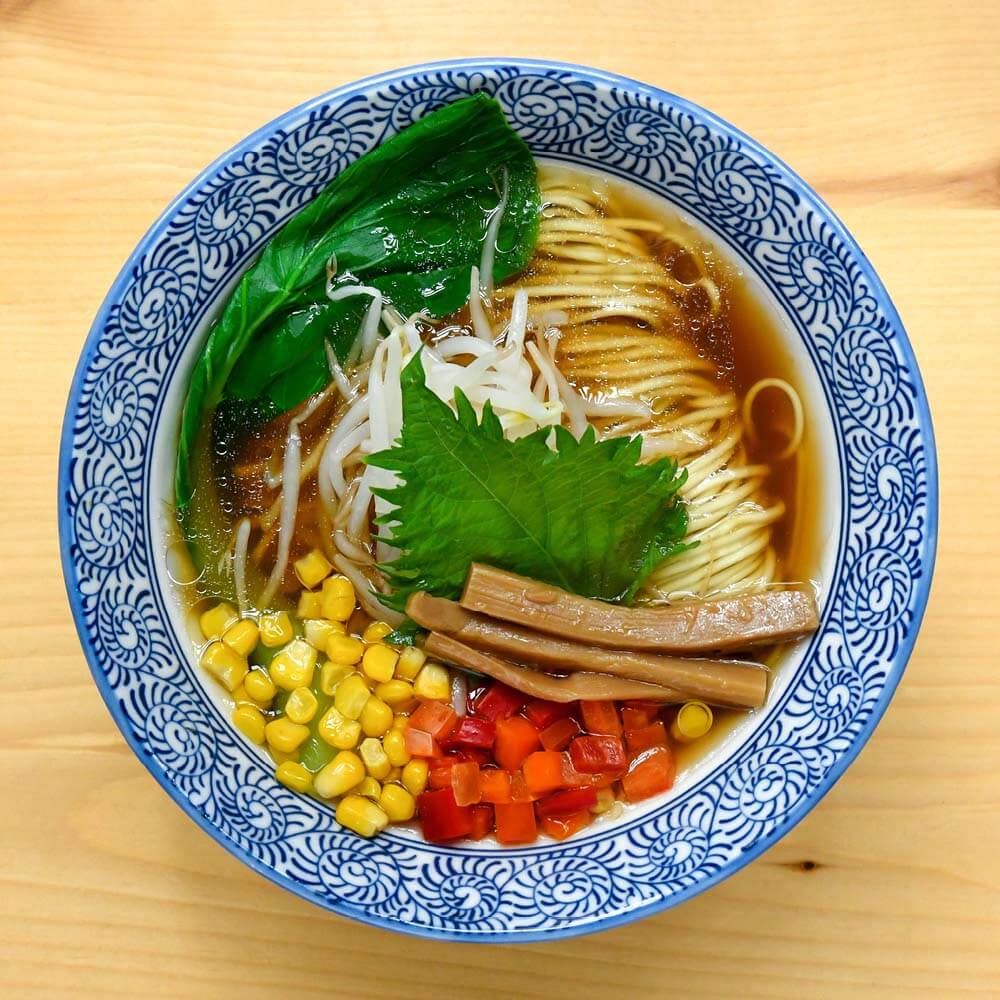 Manhattan
Take a step back in time with Kajitsu's Shojin cuisine, an ancient Japanese culinary practice that originates in Zen Buddhism. This method of cooking follows the belief of harming none, so many of the restaurant's dishes are vegetarian and vegan. The house-made soba noodles are delivered uncooked, so you can prepare them at home any way you like, and get creative by adding toppings like tofu, scallions, and broccoli. The Fu-Manjyu (mochi filled with sweet red bean, wrapped in bamboo leaves) is also a popular item and a delicious way to end your meal.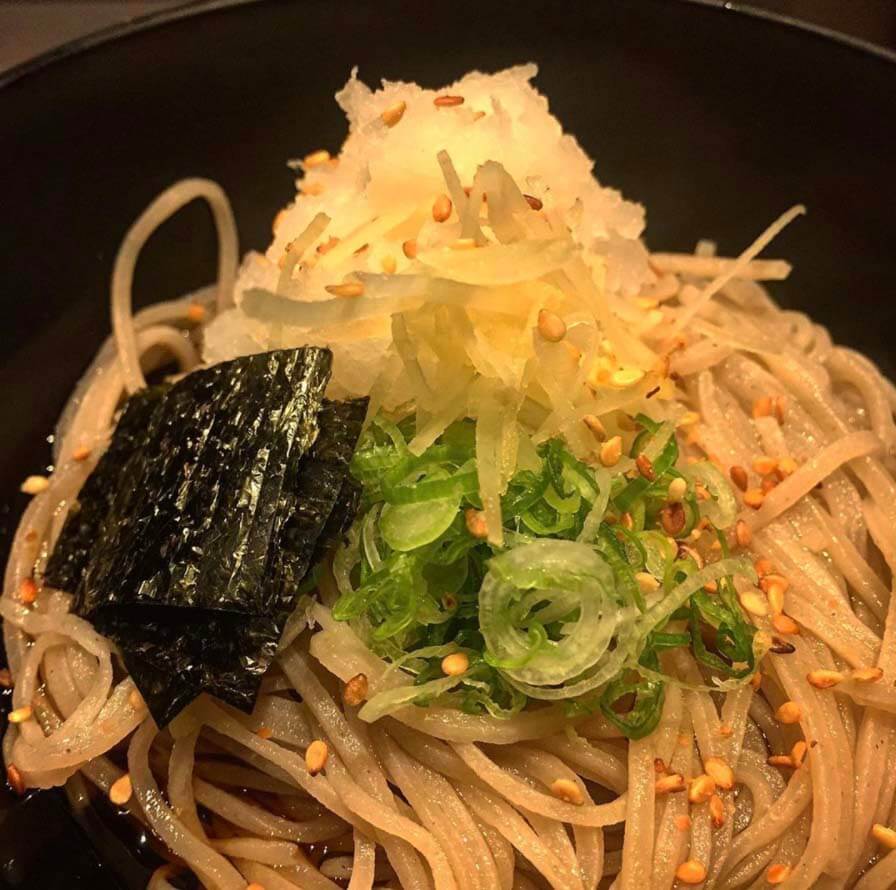 Manhattan – East Village Location
Souen has been offering delicious, organic cuisine to New Yorkers since 1971. The restaurant serves macrobiotic Japanese food and never uses chemicals, preservatives, or dairy in any of its dishes. The Noodle Salad makes a tasty light lunch and is packed with carrot, kimpira (root vegetable), lettuce, cucumber, seaweed, leek, and your choice of noodle—we recommend the organic brown rice noodles!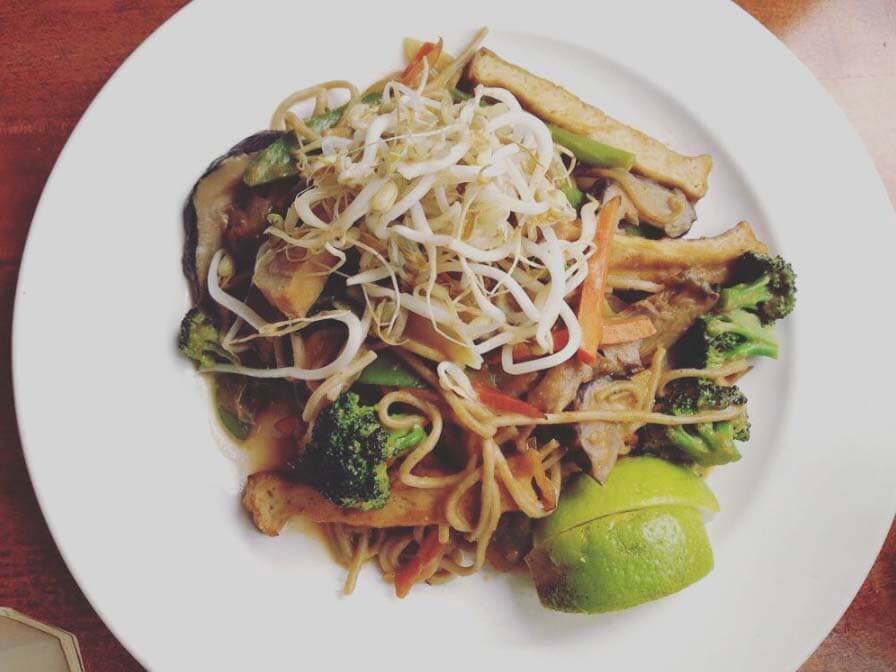 Manhattan
Purple Thai is a fully plant-based restaurant that fuses Thai cuisine with organic American ingredients. The menu features classic Thai noodle options like the Pad Kee Mao (My Drunken Noodle), which features sautéed wide rice noodles, special sauce, carrots, bell pepper, broccoli, garlic, and fresh basil. Guests can also get their noodle fix with the Pad Thai, which combines sautéed purple rice noodles, green cabbage, bean sprout, carrots, chive, lime, and tamarind sauce topping with ground dry peanuts.
Manhattan
Red Bamboo serves both Asian and American comfort food with a plant-based twist. The noodles and pasta menu features traditional Asian dishes like veggie lo mein (vegan noodles sautéed with zucchini, squash, snap peas, carrots, and broccoli), as well as classic American-style eats like spaghetti and meatballs and mac 'n' cheese. Diners can also add extra vegan protein—soy chicken, beef, shrimp, tofu, organic tempeh bacon, and soy meatballs—to noodle dishes.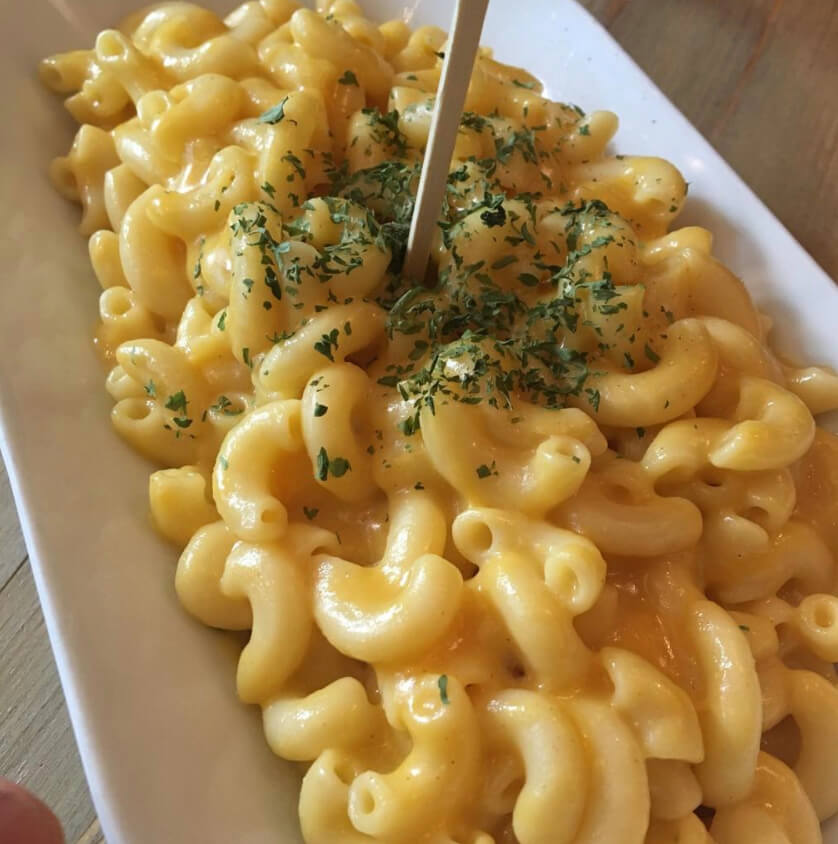 Photo credit: @manny_mui on Instagram