Get your Italian food fix at one of these LA restaurants! Where are our carb lovers at? Who are we kidding—just about every vegan loves carbs. While most Italian restaurants offer a handful of vegan options like pasta with marinara sauce, veggies, bread, and salads, that can get a little boring. That's why we've gathered a list of spots that serve next-level Italian food. We're talking about vegan shrimp scampi, tiramisu, deep-dish pizza, and more!
West Hollywood and Redondo Beach
First on the list is none other than Pura Vita—aka the very first all-vegan Italian restaurant and wine bar in Los Angeles. This locally-owned gem has a wide selection of dishes that will blow your mind! Truffle tagliatelle, garlic Parmigiano potato wedges, and spaghetti carbonara are just a few menu items you can pick from. Oh, and their gluten-free chocolate fudge cake is too rich and decadent to be missed!
Palms
Whatever Italian meal you're craving, Julie Goes Green has a vegan version of it! Like what? Margherita pizza, fettuccine alfredo, shrimp scampi, meatball subs, minestrone soup—we could keep going, but then we'd make you too hungry. Too late? Pay a visit to this vegan joint and fuel your cravings!
Mid-City
Are you in need of some fresh, authentic Italian fare? Hit up this bright and healthy plant-based cafe! Founded by a husband and wife duo who are passionate about food and health, Green Table Cafe presents nutrient-rich dishes that taste just as good as their non-vegan counterparts (if not better!). From croissants, quiches, and smoothie bowls to paninis, ravioli, and panna cotta, there's something for every occasion and craving. Please note that Green Table Cafe offers bee pollen on a few of their menu items.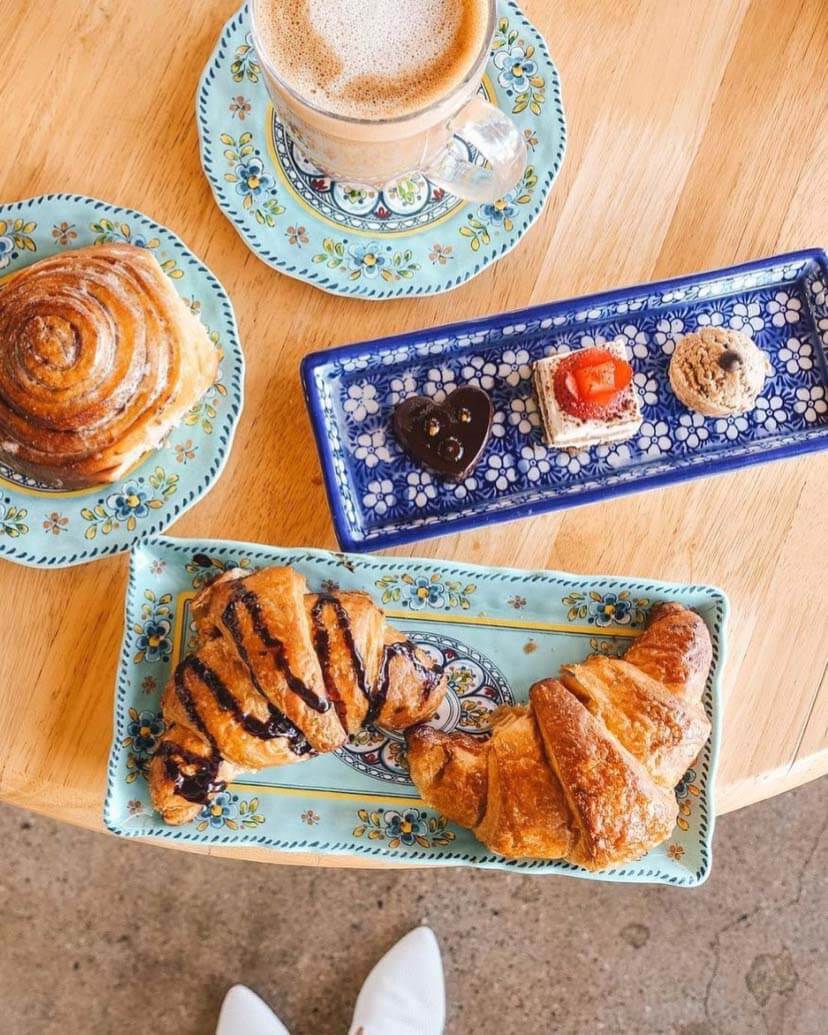 Photo credit: @alessandrataryn
Culver City
This newly-opened restaurant is dedicated to serving vegan pasta—what could be better than that? Sestina is one of the many amazing plant-based spots owned by the Matthew Kenney Cuisine team. The menu showcases fresh pasta dishes like beet pappardelle, butternut ravioli, and spicy rigatoni as well as a selection of pizzas, appetizers, and desserts.
Venice
Speaking of Matthew Kenney's exquisite dishes, let's pop over to one of his other restaurants, Double Zero! This plant-based paradise hosts a plethora of pizzas on the menu—try the Margherita, pepperoni, squash blossom, truffle, or pesto varieties. Aside from 'za, you can order eggplant parmesan, Cacio e Pepe, baked meatballs, and a handful of other scrumptious Italian dishes.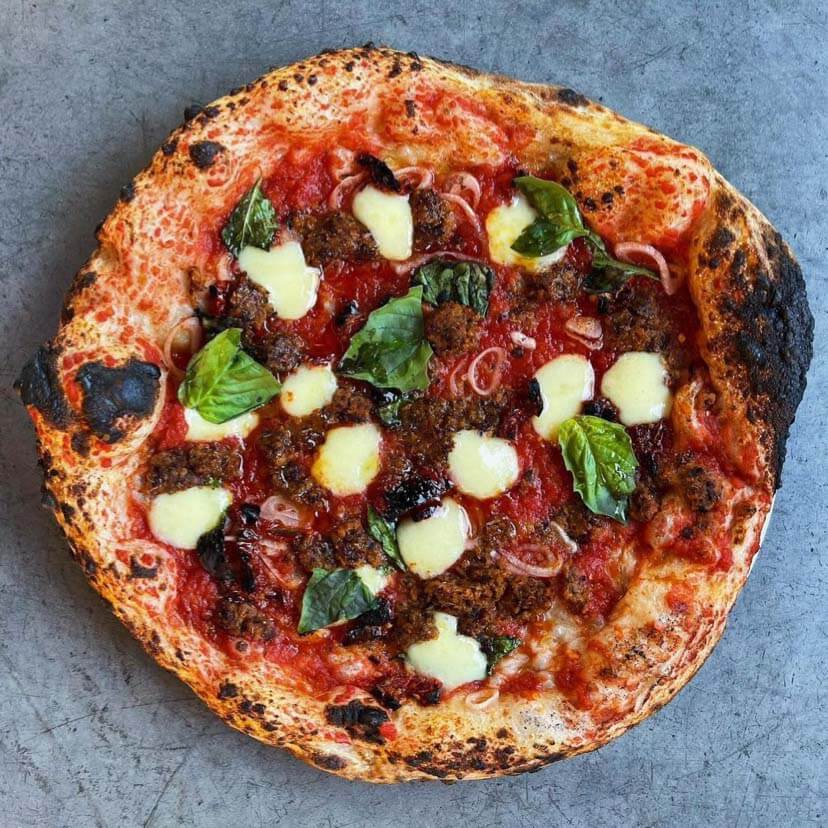 Beverly Grove
This vegan fusion restaurant showcases a wide variety of cuisines. Their Italian-inspired offerings that rotate on the menu include a bloomsdale spinach lasagna, gnocchetti bolognese, spaghetti and meatballs, and our favorite—wood-fired Detroit-style pizza! If you ever get the pleasure of ordering from Nic's, the pizza is a MUST! You'll thank us later.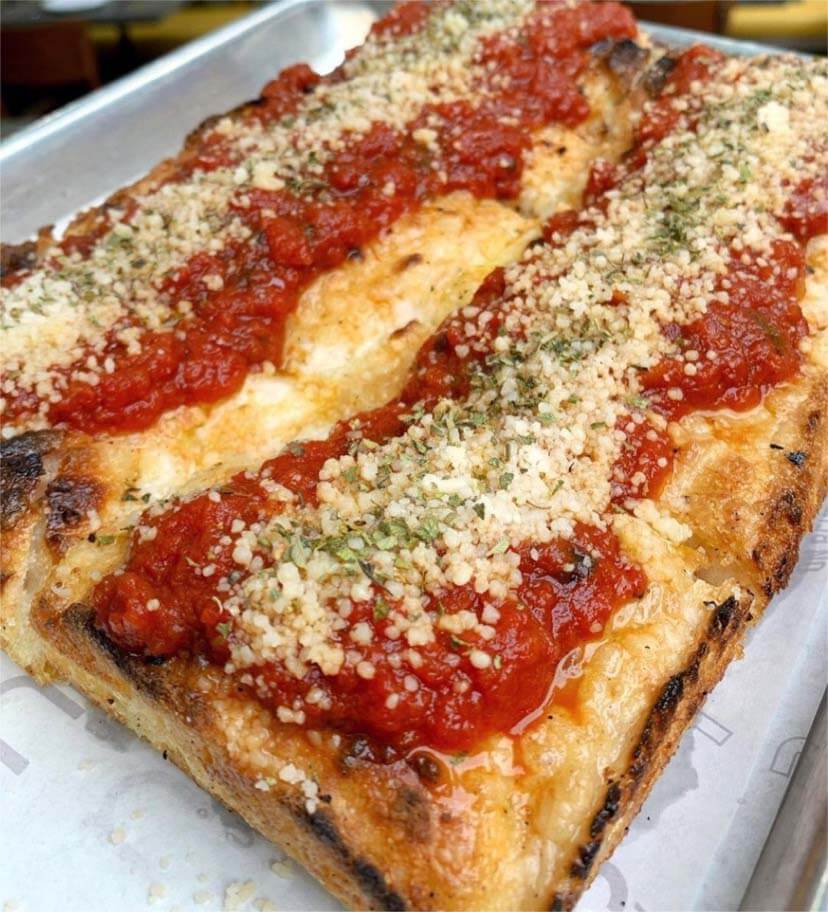 Echo Park, Culver City, Pasadena, and Agoura Hills
Pasta, pizza, and meatballs—oh my! Sage Plant-Based Bistro has just about every iconic Italian dish you can think of. Either order the specific dishes you're craving or go for the Italian Dinner for 4! This family-style meal kit comes with marinara pasta with cashew dill cheese, breaded eggplant, fried artichokes with marinara and ranch, a side salad with dressing, and garlic flatbread with olive oil and balsamic vinaigrette. Mmm!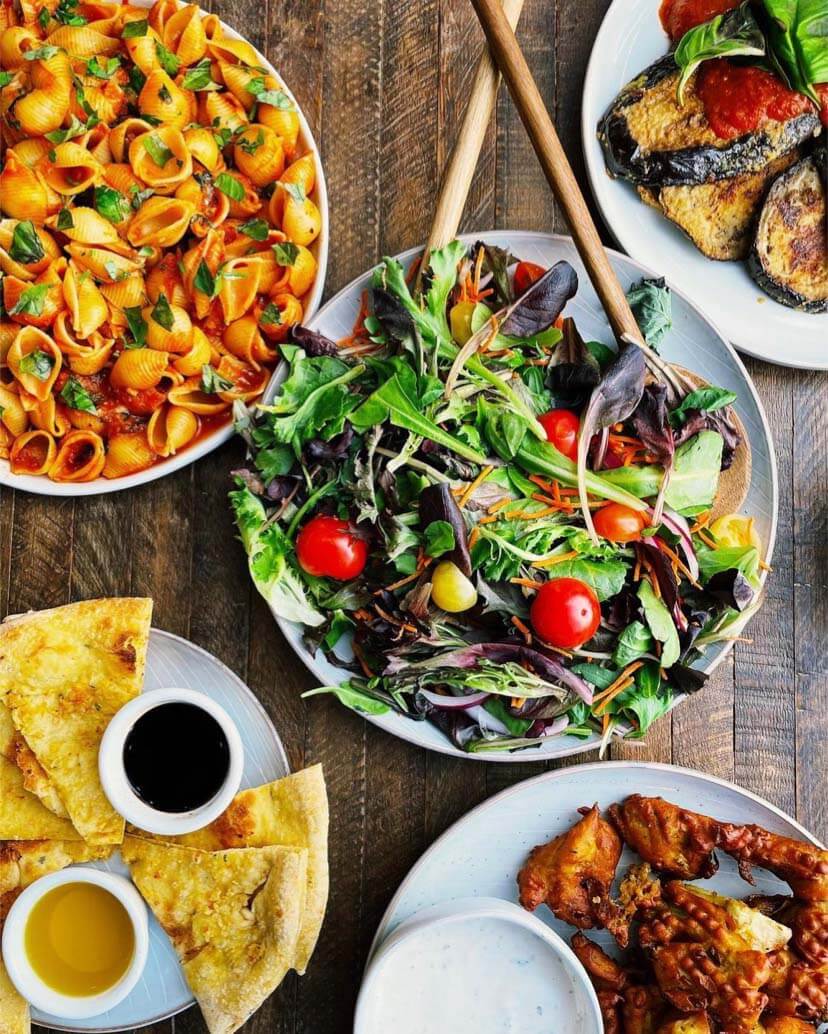 Beverly Grove
From fettuccine alfredo, spaghetti carbonara, and Sicilian pizza to tiramisu and banana cream pie cannolis, this upscale vegan eatery has you covered in the Italian food department. Whatever you order, expect to bite into pure flavor and culinary brilliance!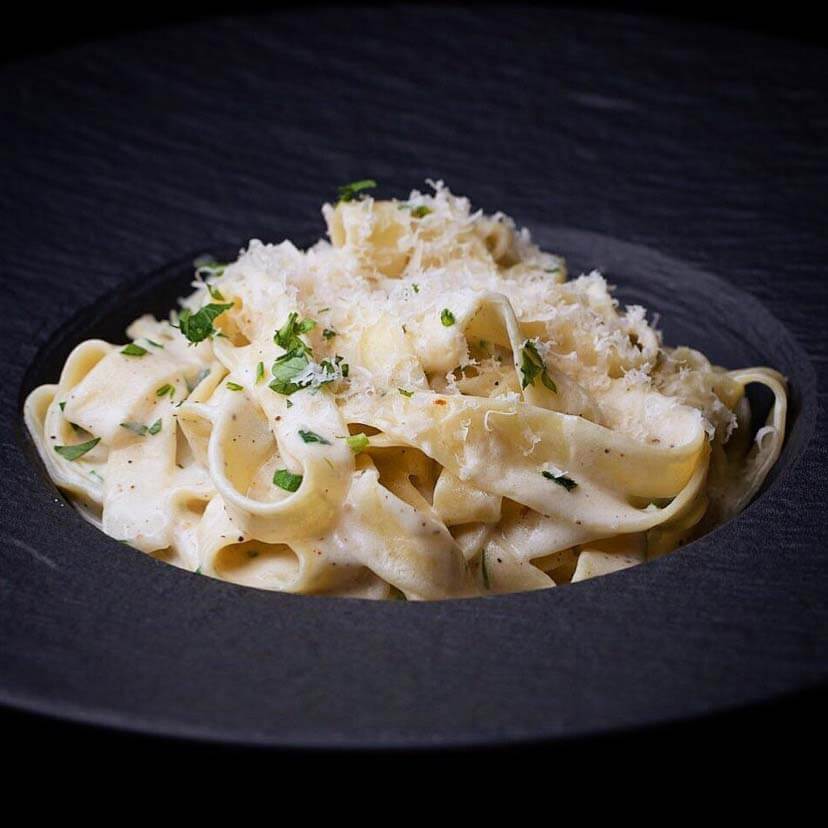 West LA
And now, for the newest vegan Italian spot in LA—Ciao Verde! This restaurant opened earlier this year with a rockin' menu full of drool-worthy eats. Fresh pastas, Roman-style pizzas, and bruschetta are just some of the mouthwatering bites you can order. Ciao Verde is a ghost kitchen which means they operate via pickup and delivery only—yep, even after restrictions are lifted.