Time to restock the fridge and pantry but don't want to go out? Let these grocery delivery services bring the food to you.
Let's face it. Heading out of the house these days is a little more than stressful. But what's a vegan to do when the last box of Annie's Mac & Cheese is gone and there's not a Beyond Burger to be found? Sit back, relax, and place your order in the comfort of your own super-sanitized home. Here are nine delivery services that bring groceries straight to your door.
Amazon
Amazon Fresh and Whole Foods Market have added delivery and pickup options in response to COVID-19 safety concerns. Simply choose "unattended delivery" at checkout to have your bags dropped and left at your door. While some items may be temporarily out of stock, you can shop all your usual products, including produce, grains, frozen and prepared foods, and more. For the price of Prime membership, you'll enjoy free delivery, quick service, and the side bonus of lots of great complimentary movies to watch while you down a pint of Ben & Jerry's Non-Dairy Cherry Garcia.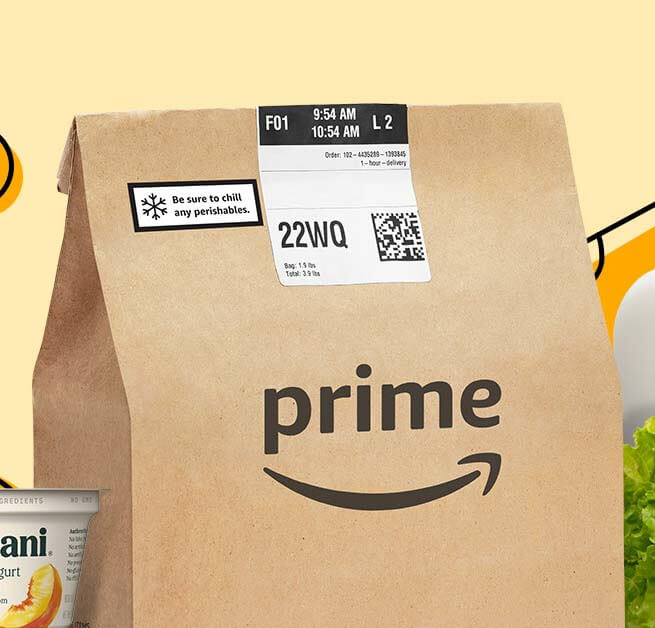 With Instacart, you can shop a wide selection of grocery stores local to your area (Ralphs, Sprouts, Vons, Pavilions, and more), stock up on home supplies from CVS or Costco, and refill kitty litter or dog food through Petco. Instacart delivers in cities nationwide and offers free delivery (for orders over $35) and product discounts for its annual members (cost is $99/year), but you don't have to be a member to shop! Track your order in store through Instacart's app, staying updated on product replacements and delivery status.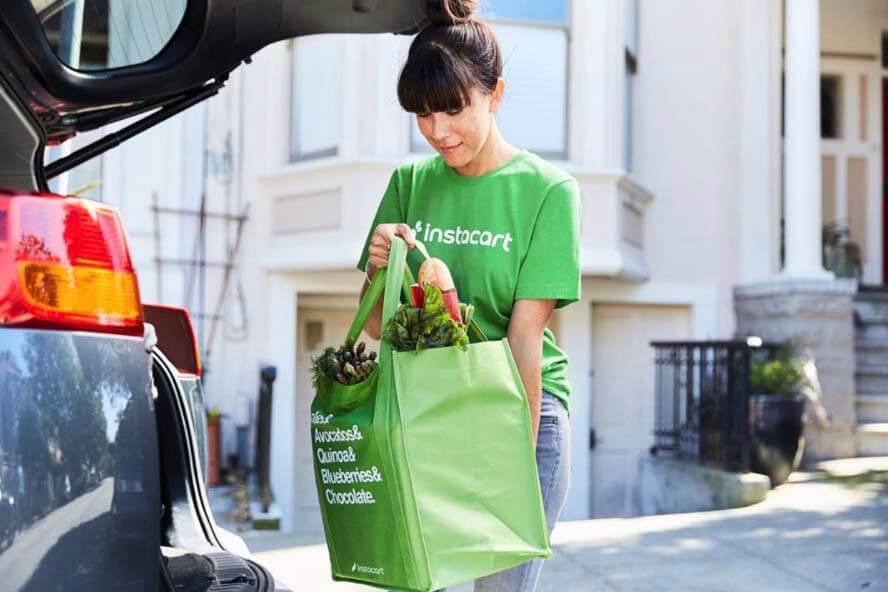 Shipt
Shop at local and nationwide retailers such as Target, Meijer, CVS, Costco, Petco, OfficeMax, and more through Shipt. Use their app to log product preferences (large apples, please!) and add forgotten items to your cart while the shopper is still in the store. Annual membership is $99, which gets you free delivery on orders over $35.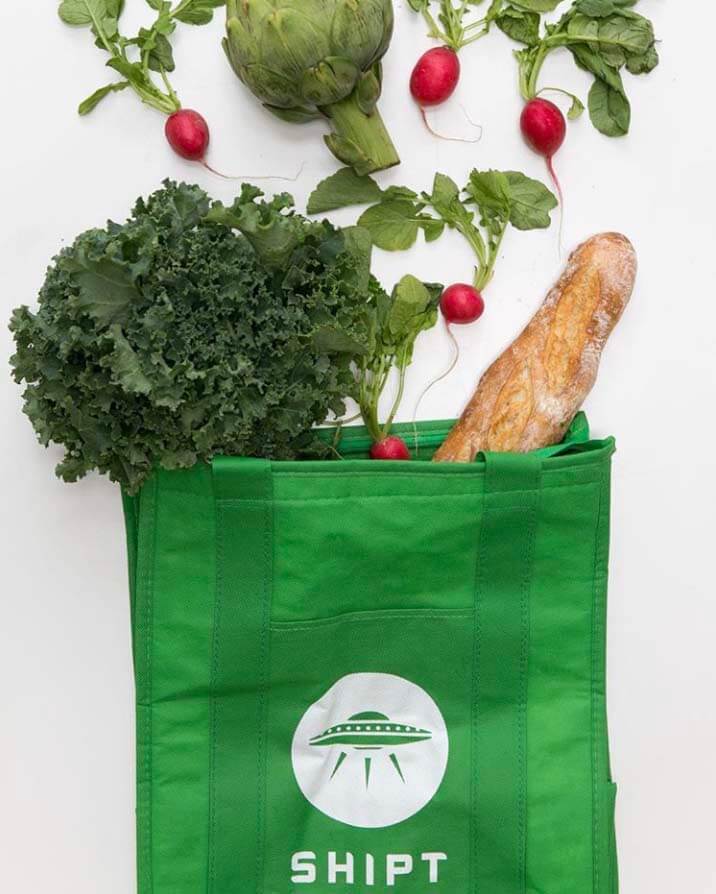 Thrive Market offers delivery of all the organic and non-GMO healthy brands you love, with a good selection of gluten-free products as well. With options from Daiya, Justin's, Nutiva, Califia Farms, Pacifica, Seventh Generation, and more, you'll enjoy free shipping on orders over $49. Thrive offers a 30-day trial membership. If you like what you try, the regular annual fee is $60.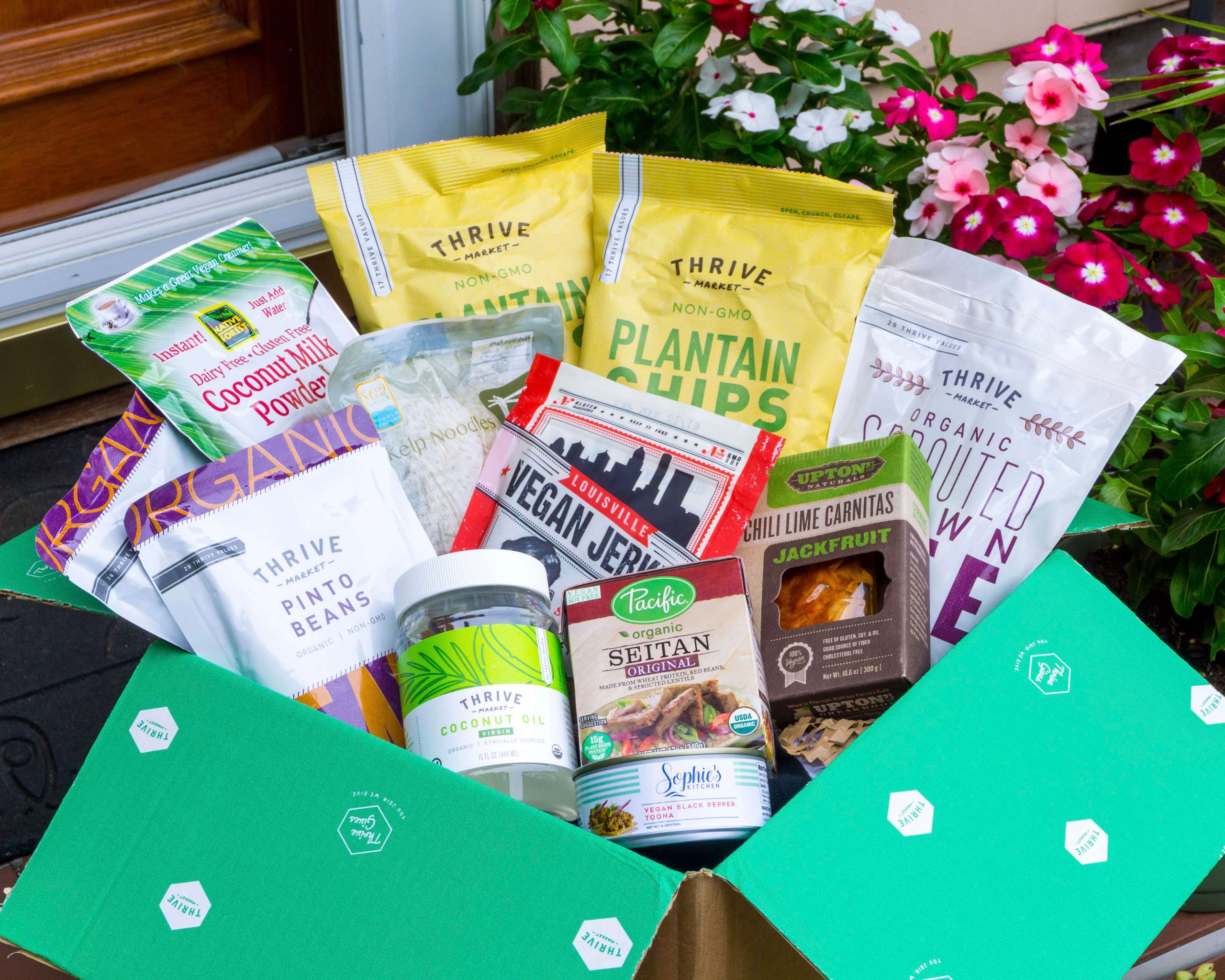 Peapod
Shop from the Peapod website using all your favorite filters (organic, vegan, gluten-free), schedule your delivery for a time that's convenient for you, then sit back and allow Peapod to do the rest. Peapod is unique in that it doesn't employ "gig workers" as do some of the other services. You'll enjoy your groceries from local shops, while supporting the company's professional drivers. Delivery fees are based on order size. Note: Peadpod recently shut down their Midwest operation, but still delivers on the East Coast.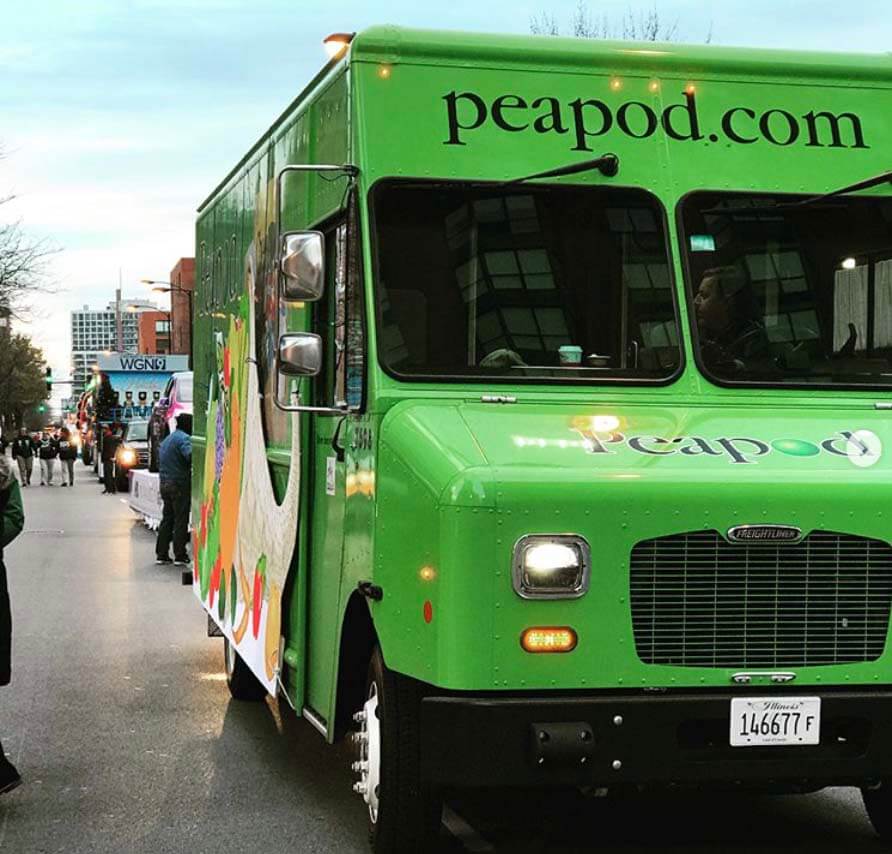 Mercato
Want to shop local small grocers and food artisans instead of the big box stores? Try Mercato. This service provides a platform for independent groceries to reach the consumer on a larger scale than what might otherwise be possible. Mercato's bottom line is building community through social responsibility and eco-conscious practices. Participating merchants vary depending on your geographic area.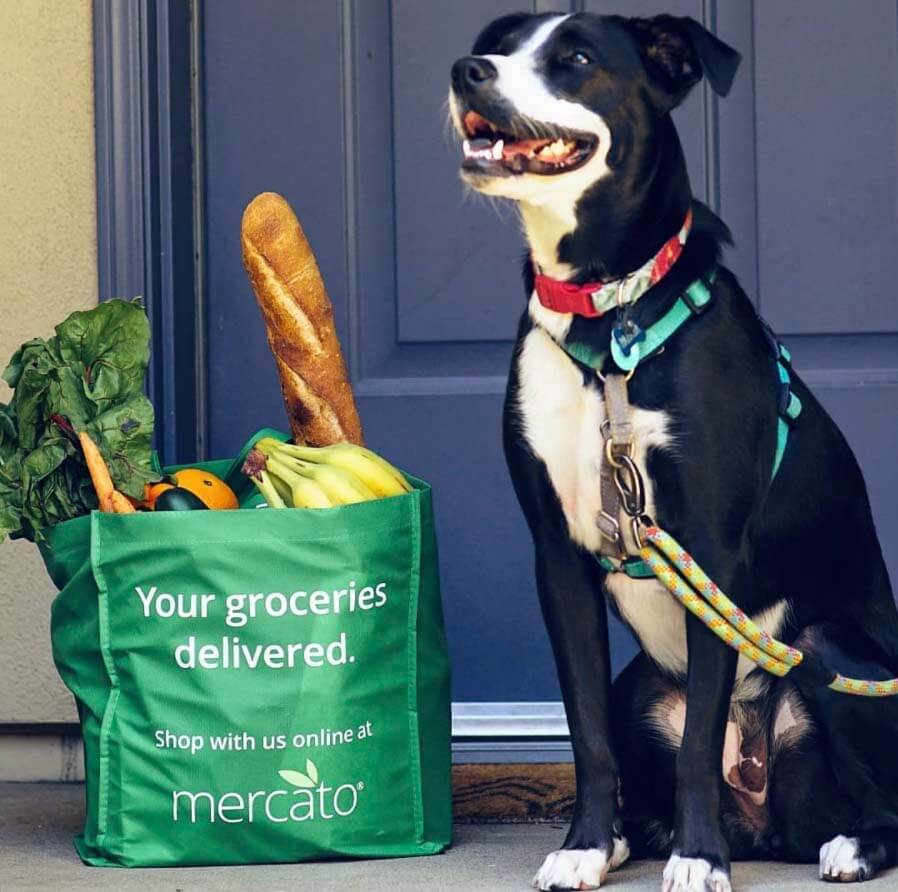 Imperfect Foods
What happens when a desire to reduce food waste meets with a mission to "build a better food system for everyone?" You get the food delivery service known as Imperfect Foods. Choose your plan (organic or conventional), customize your order (once your order is visible on the site, simply subtract or add items as needed), then sit back and wait for your groceries to arrive.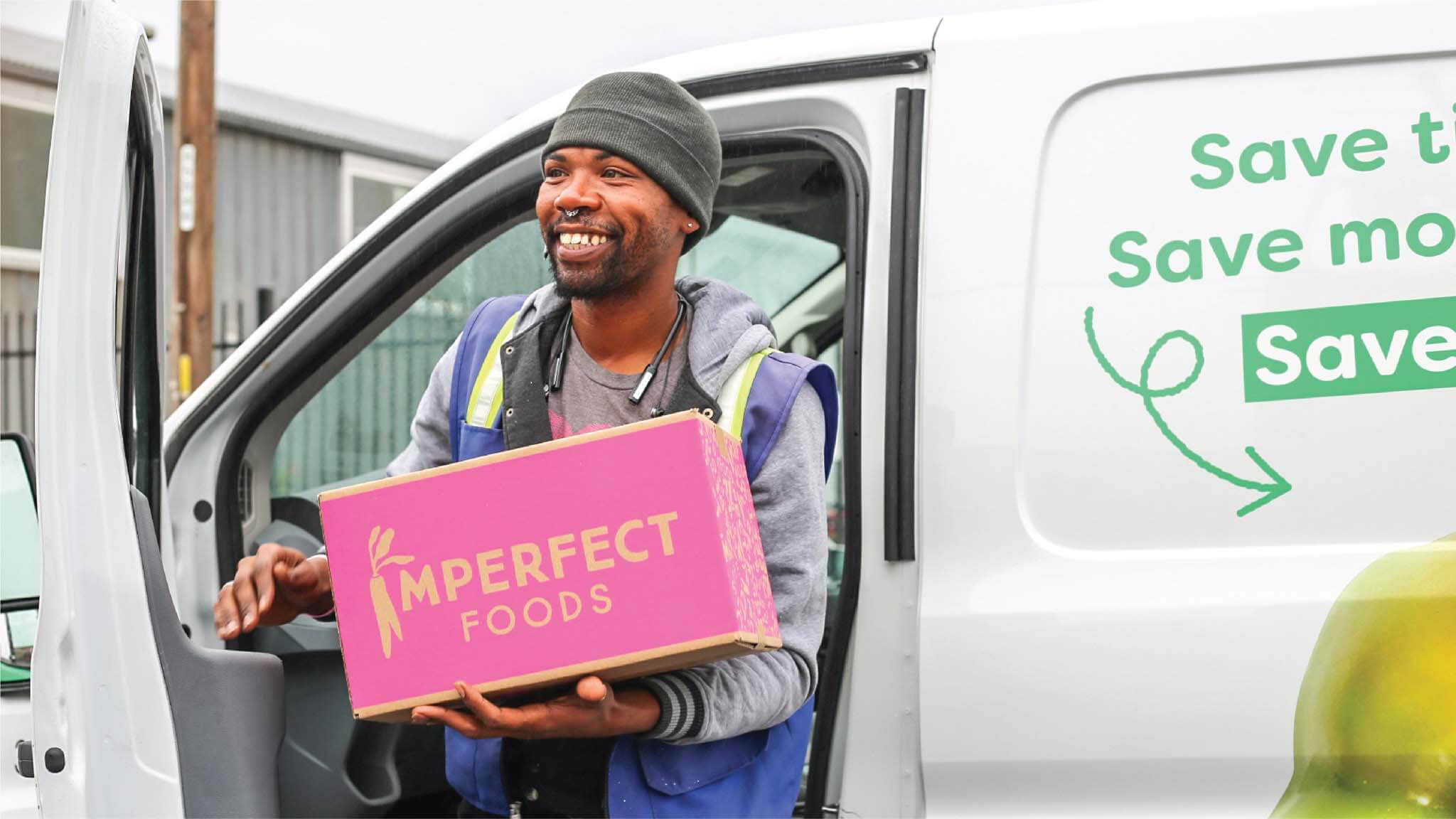 Vegan Essentials
Shop all your favorite vegan brands from Violife and Dandies, to Field Roast and Beyond Meat. This 100% vegan company, in business since 1997, offers plant-based meats, cheeses, snacks, baked goods, and more. You'll even find something for the pups! Be sure to join their email list for a 10% off coupon.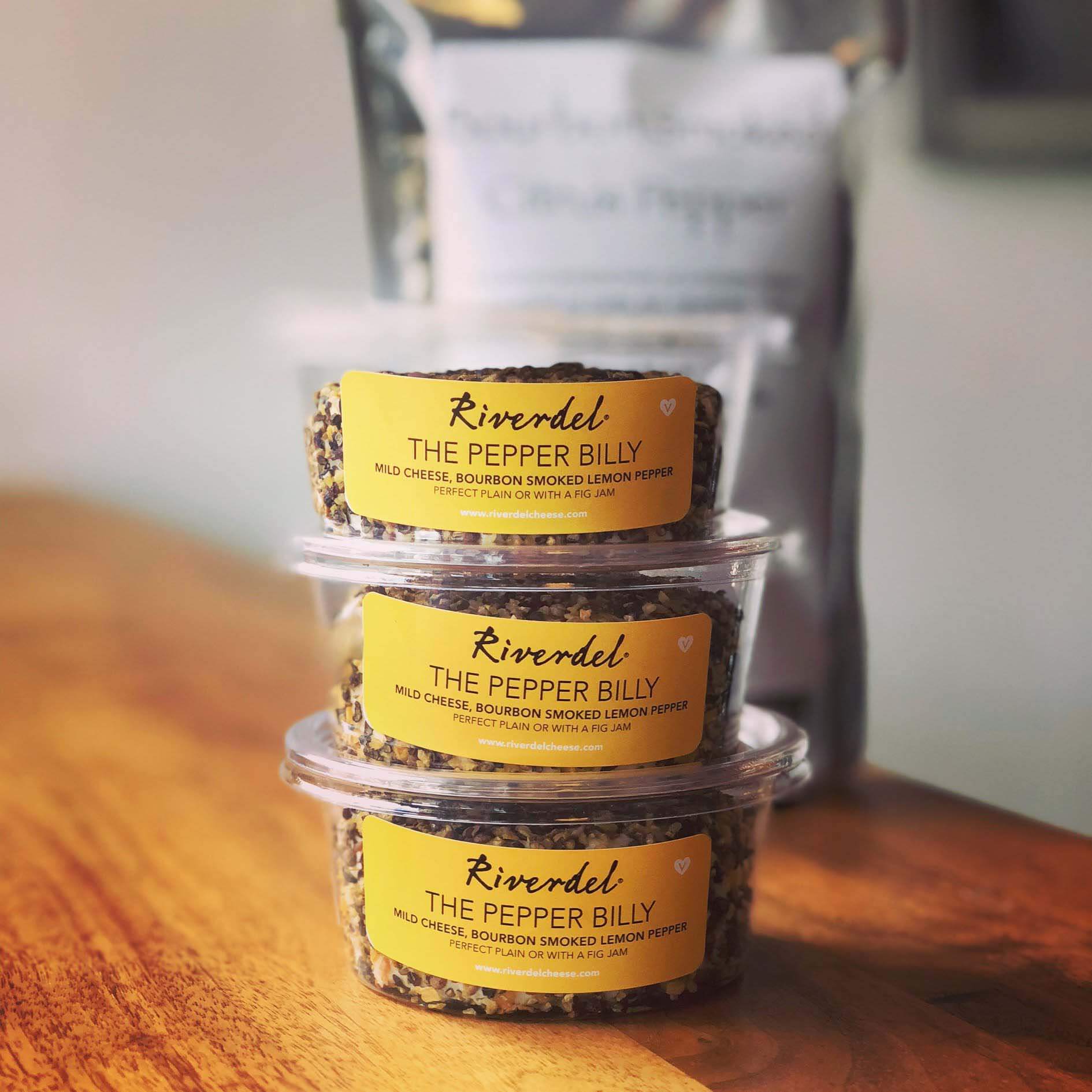 Billion Vegans
Carrying a wide variety of plant-based goods, this all-vegan company is your one-stop shop for all your grocery needs. Claiming to be "the world's largest online marketplace for vegan and plant-based products," the business says it's "like Amazon but with vegan values."
Please note that while many of these companies typically offer fast service (some with same-day options!), this is a time of high demand and delays are to be expected.
RELATED: 6 Vegan-Friendly Meal Delivery Services for When You're Stuck at Home
---
Want even more vegan food, news, and lifestyle content? Subscribe to VegOut LA Magazine or VegOut NYC Magazine!