The COVID-19 pandemic has resulted in some companies having to close up shop, but there are still many small vegan businesses throughout NYC that are open and ready to bring delicious vegan eats to you. Here are some that are currently open for pickup or delivery.
Orchard Grocer
Manhattan
Nestled in Manhattan's eclectic Lower East Side you'll find Orchard Grocer, an all-vegan deli and food market. The deli was inspired by the delicatessens of New York's past, so you'll find everything from homemade sandwiches, salads, soups and more. The grocery shelves are stocked with vegan goodies from brands like Field Roast, Yeah Dawg Vegan and Upton's Naturals. Orchard Grocer is currently closed (sandwich station included), however they are booking single customer, gloved shopping appointments through the Monday. DM them on instagram @orchardgrocer or email eat@orchardgrocer.com to book a shopping slot. They are extending major discounts for in-store shoppers only. You can also order grocery items to be delivered straight to you via Mercato. Check out the Orchard Grocer Instagram page @orchardgrocer or go to mercato.com/shop/orchard-grocer for details.
Use promo code STOCKUP for $10 off your first order of groceries!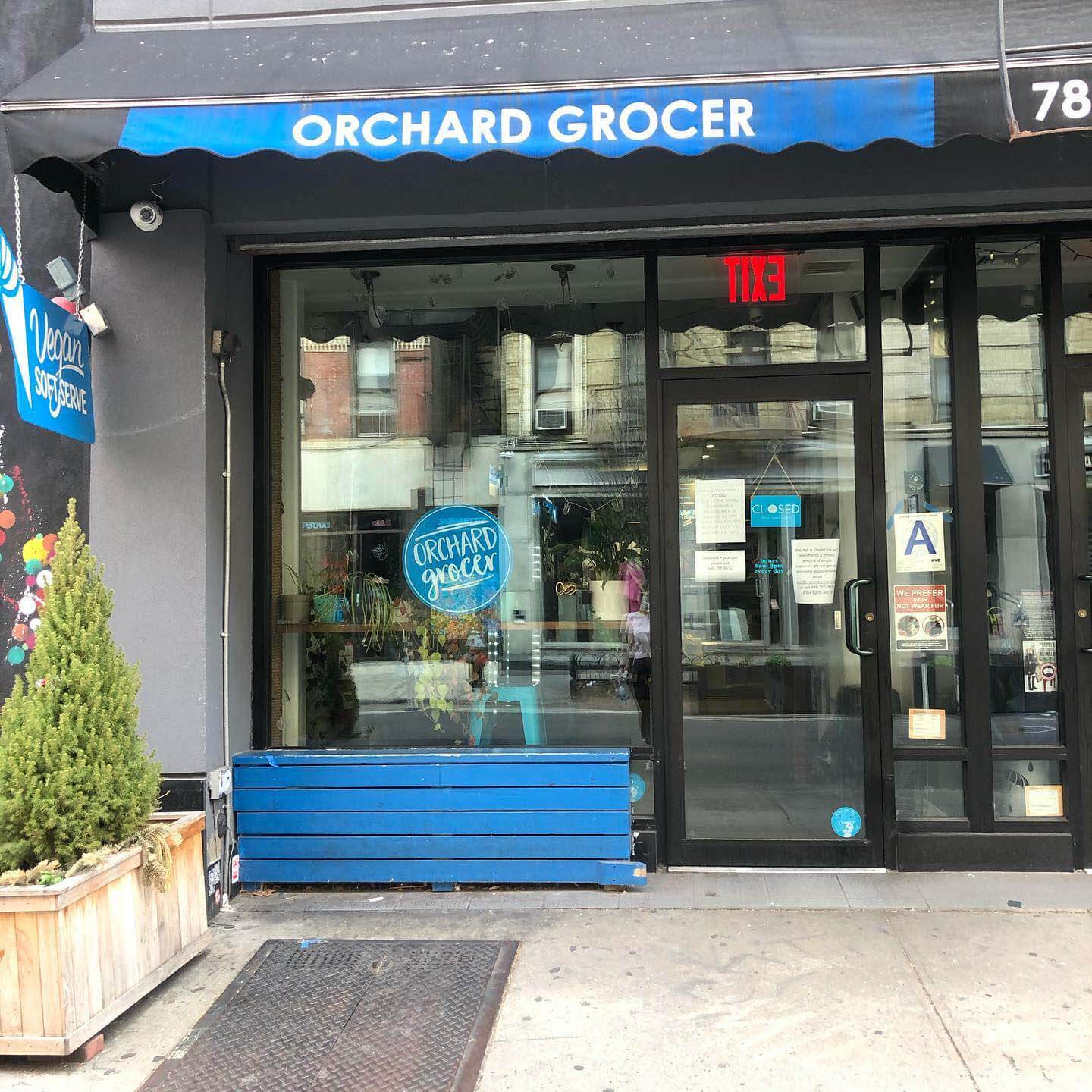 The Gradient
Brooklyn
The Gradient is a women-owned bar in Bushwick that serves craft cocktails and 100% vegan eats. The menu includes Wings, Nachos, Buffalo Chicken Salad and the Gradient Cheeseburger to name a few. If you're feeling like a snack, you can order the usual bar fare like popcorn, chips & salsa and housemade hummus served with veggies. All restaurants and bars are currently closed in NYC, however the Gradient is among the many that are bringing the fun to you! Both food and alcoholic drinks are available for delivery via Grubhub and Caviar. The Gradient is currently delivering Monday-Friday 4pm-10pm and Saturday-Sunday 12pm-10pm. So sit back, relax, and let the Gradient bring the party straight to your door!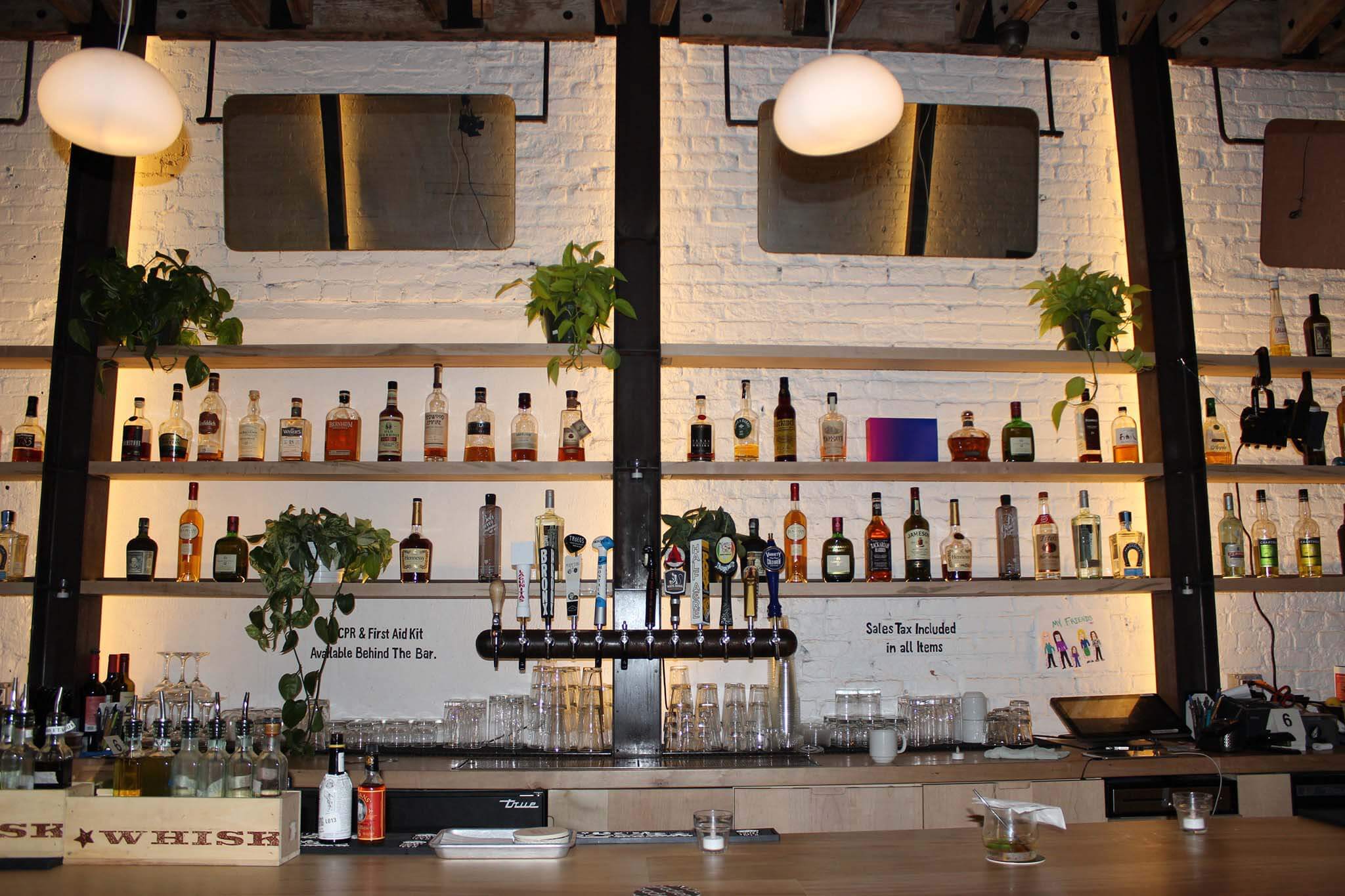 Champs Diner
Brooklyn
Located in a quiet area of Williamsburg, Champs Diner offers vegan baked goods and comfort food items in a retro diner setting. Feast on mozzarella sticks, cheese curds, sandwiches, burgers, pancakes, milkshakes, and more (we're not judging)! Champs also offers weekly specials that are first come, first serve while supplies last, so check their Instagram @champsdiner for updates. We like to order the Cheeseburger with a Cookie Dough Shake to wash it down. All of Champs burger patties are made in house. The diner is currently open for takeout and delivery 10am-10pm through Seamless, Grubhub, and DoorDash. You can also place orders by calling the restaurant directly. Champs is taking orders 10am-10pm daily. There is also a tip feature on the delivery platforms listed as an "item" if you'd like to tip the staff but can't make it in. In addition to this feature, Champs' employees have set up a COVID-19 Staff Relief Fund through Go Fund Me, which you can find by visiting champsdiner.com.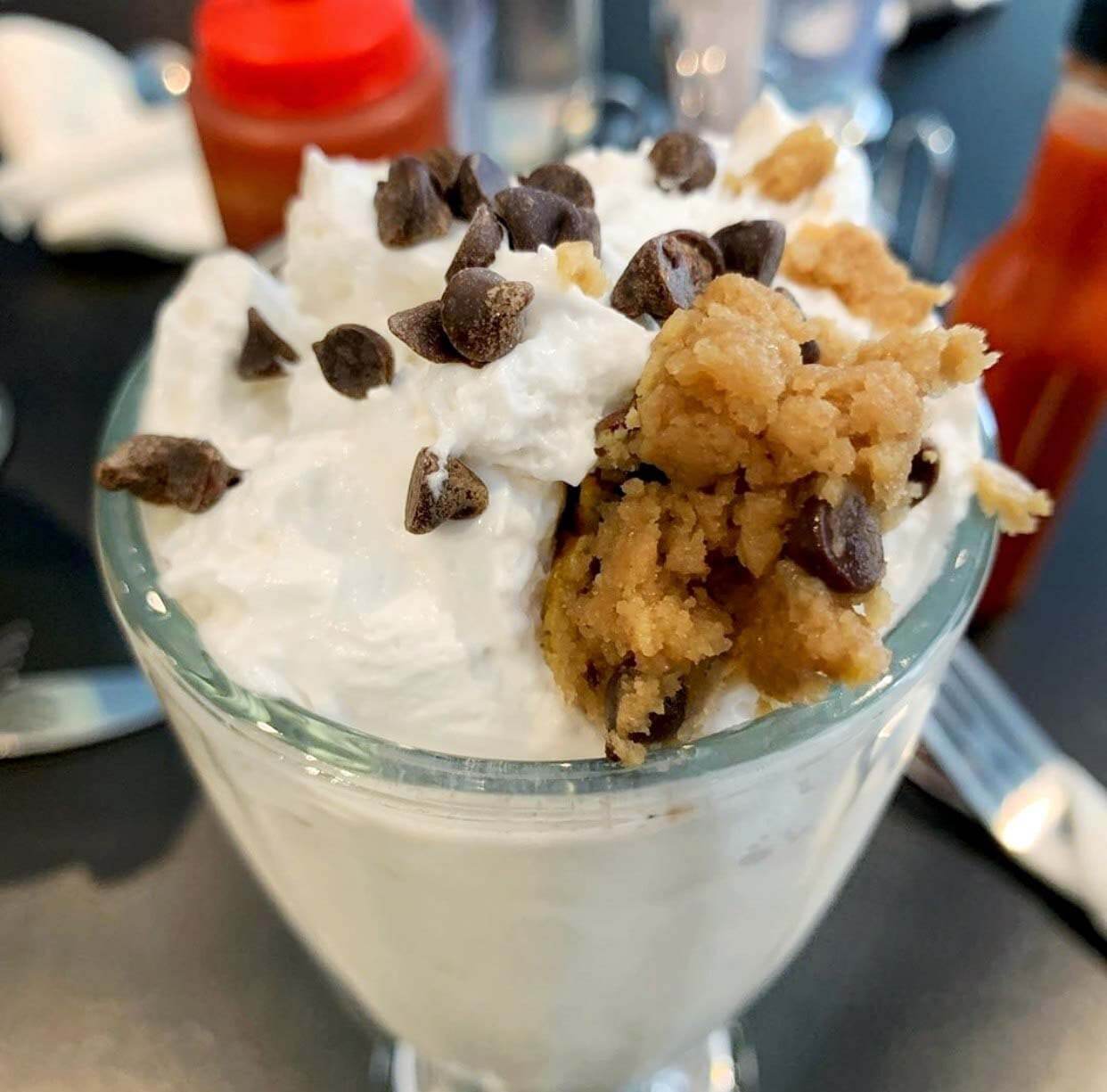 Little Choc Apothecary
Brooklyn
Little Choc Apothecary hails as NYC's first fully vegan and gluten-free creperie. All of the ingredients used in Little Choc products are made from scratch and free of chemical binders, gums, artificial flavors, and overly processed sugars and flours. The crepe menu caters to a variety of palettes, as it includes both sweet and savory tastes. The drink menu offers vegan wine and beer, herbal elixirs, freshly pressed juices, and espresso drinks. The espresso drinks are made with homemade almond and coconut milks. You can also choose from an apothecary-like selection of house-blended teas.
Since Little Choc can't currently host you in their dining room, they are taking orders for carry-out or delivery only through Grubhub.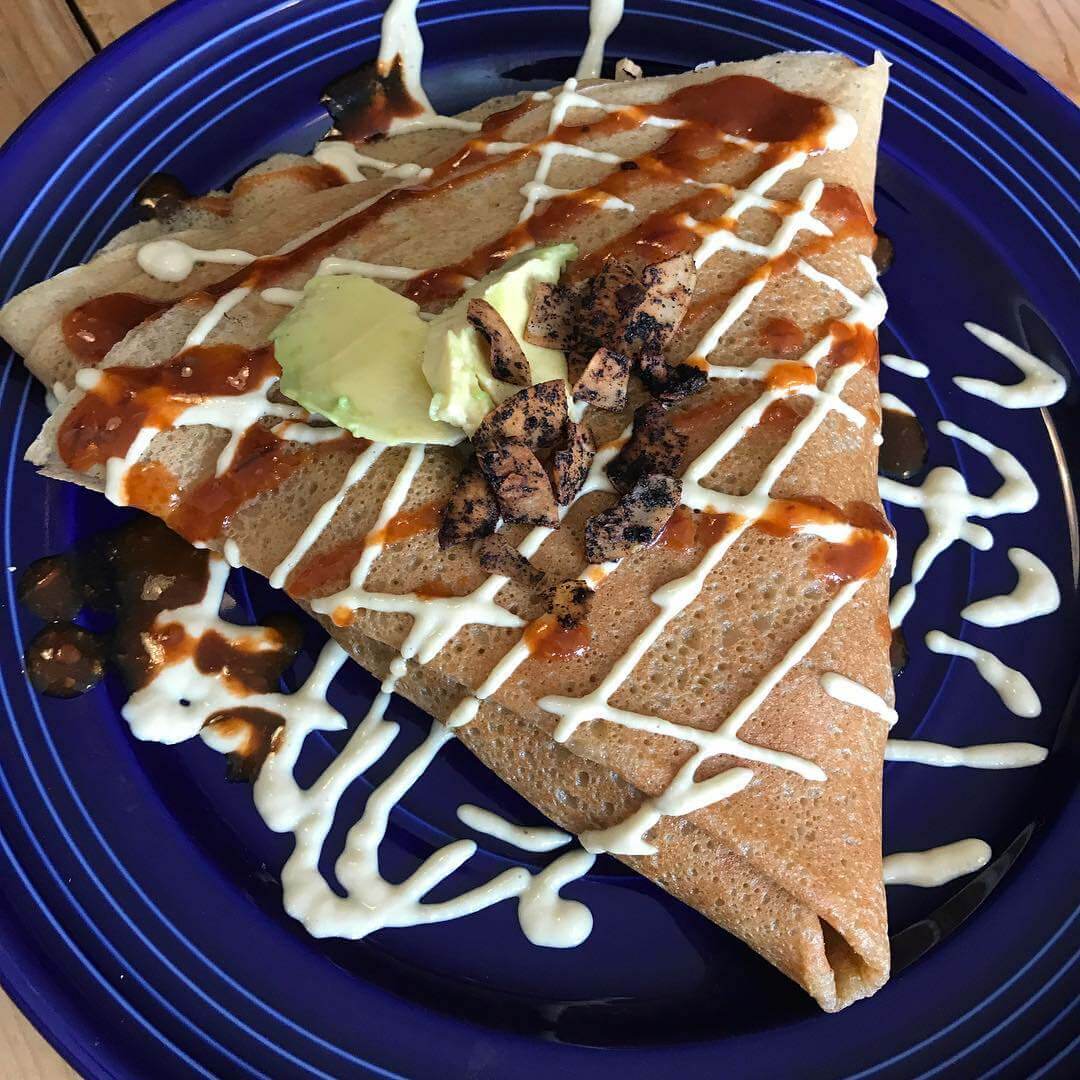 Marty's V Burger
Manhattan
Marty's V Burger is a plant-based burger joint that serves house-made all-natural burgers, Beyond and Impossible Burgers, specialty fries, shakes, Drumstix, and more. We like to jazz up our fries by ordering them Animal Style (crispy fries topped with creamy "cheeze" sauce, caramelized onions, and special sauce). Self-quarantine also calls for some treats, so order the Chocolate Chip Sandwich—made by pressing two chocolate chip cookies into a layer of buttercream—to satisfy your sweet tooth. Marty's E 27th St location is open 11am-10pm Monday-Saturday and 11am-8pm on Sunday. You can call in an order for pickup or use the Ritual app to place a pickup order online. Orders also can be placed in store for takeout only. For delivery you can find Marty's on Seamless, Grubhub, Uber Eats, and Postmates. Marty's also has a location on St. Marks Place at NYC Vegan Food Court, which is open for pickup or delivery only.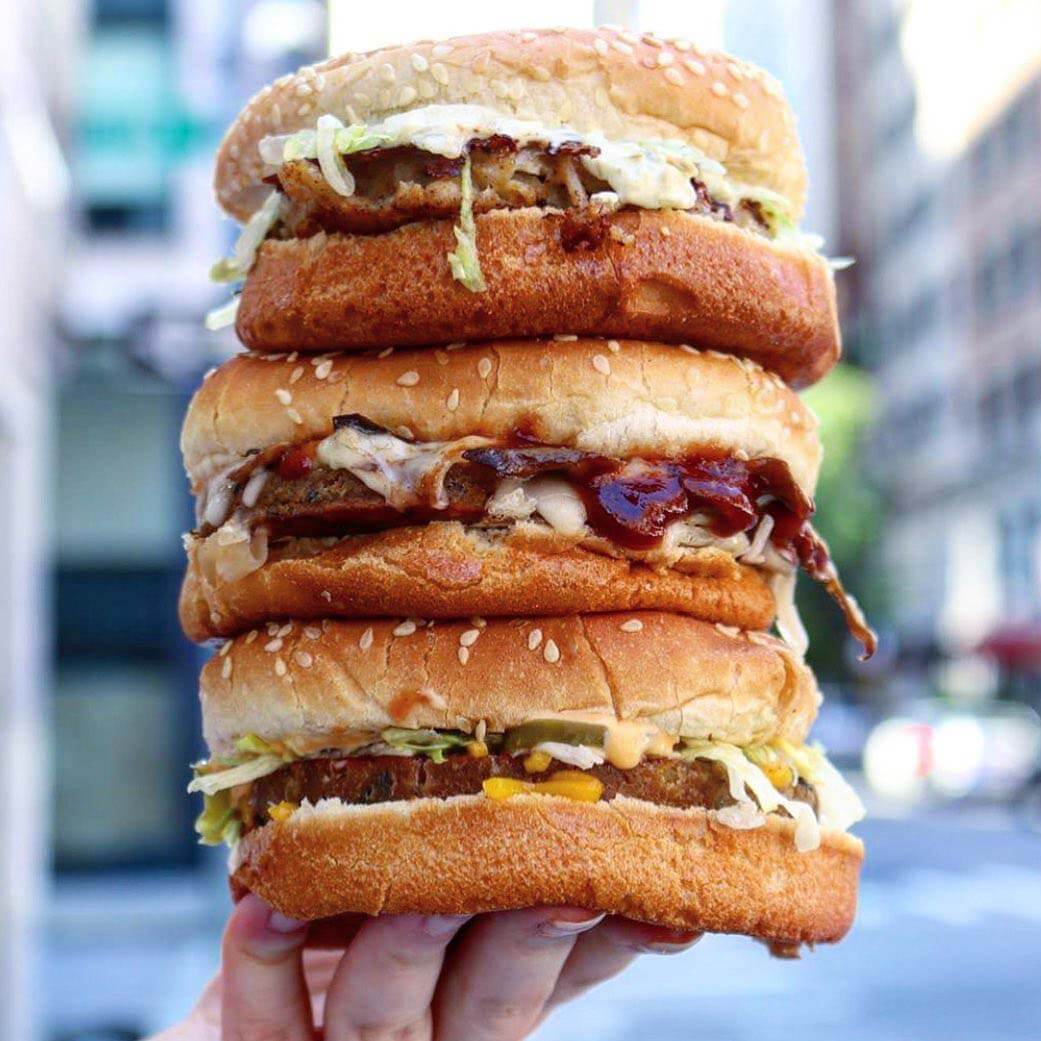 Lily's Vegan Pantry
Manhattan
Formerly known as May Wah Vegetarian Market, the store has now transitioned to a fully plant-based business, Lily's Vegan Pantry. The shop carries a vast selection of vegan meat alternatives as well as specialty Asian foods. You'll find alternatives like Vegan Black Pepper Beef Steak, Vegan BBQ Ribs and Vegan Sliced Salmon. Pantry items include dry soup mixes, crackers, seasonings, and more. Lily's Vegan Pantry is currently taking steps to make sure they can still serve the community while maintaining the health and safety of their staff. The store shelves are fully stocked and Lily's is ready to take your delivery orders via their website maywahnyc.com and are offering free delivery Monday-Friday (Brooklyn and Queens only). Manhattan delivery orders can be placed with Mercato. Please note, the website for Lily's Vegan Pantry is still under the May Wah name as the transition to the new name was fairly recent, so search under "May Wah Vegetarian Market" to order Lily's products via Mercato.com.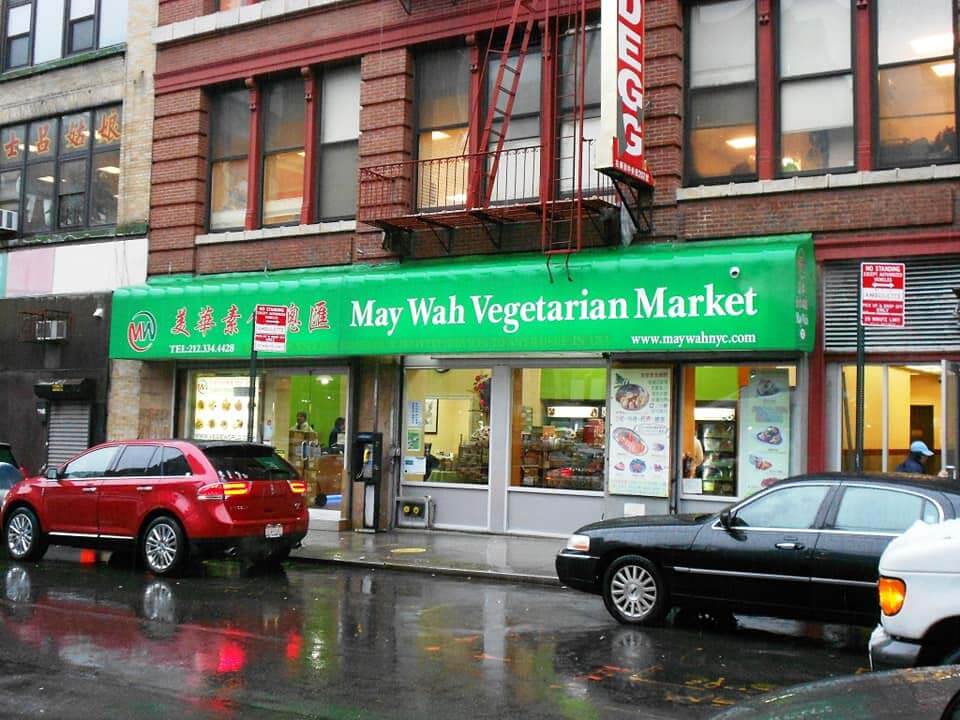 Riverdel
Essex Market, Manhattan
Think vegans don't eat cheese? Think again! Riverdel is an exclusively vegan cheese shop that specializes in artisanal plant-based cheeses made locally, in Canada and even as far as Europe. Riverdel's house made cheese, "Billy," is often aging to perfection as you browse the shop. In addition to the artisanal selection, you'll also find cheeses from several well-known vegan brands such as Violife, Miyoko's Creamery, and Kite Hill. If you're in the neighborhood around lunchtime, stop in for a quick bite as Riverdel offers a rotating sandwich menu that is available daily for takeout. The shop also carries some grocery items, such as dry pastas, sauces, spreads, vegan meat alternatives and vegan egg substitutes. Local delivery is currently available for some Riverdel products on Mercato.com, and the shop is also open for in-store purchases. The shop plans to add more products to Mercato and will soon be up and running on the Caviar delivery service, so keep checking their Instagram @riverdelcheese or website Riverdelcheese.com for updates. The shop is currently operating on varying hours, so call Riverdel directly or visit their Instagram for updates.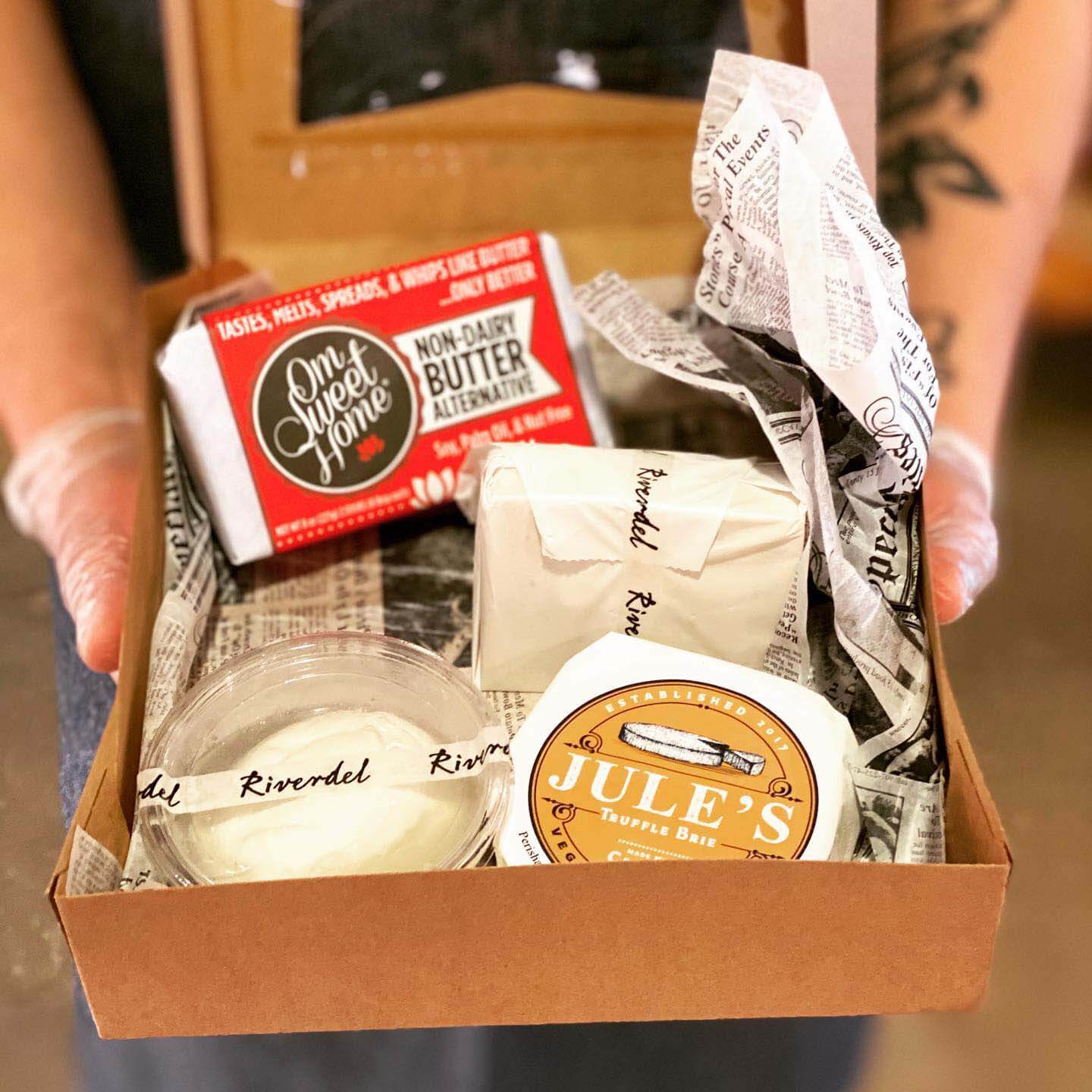 Note: We recommend calling the businesses to confirm hours, as things are changing daily.
RELATED: Your Guide to NYC Vegan Restaurants Open for Takeout and Delivery During the Coronavirus Pandemic
---
Want even more NYC vegan food and lifestyle content? Subscribe to VegOut NYC Magazine!