Keep your eyes peeled for these vegan finds!
The Natural Products Expo is recognized as the world's largest event promoting natural, organic, and healthy products. If you've ever wondered how restaurants and grocery stores find new products to introduce to their customers, or how brand collaborations come about, a lot of that happens at this trade show. Traditionally, there are two events a year—Expo East and Expo West. Food and supplement brands set up booths, showcase their new items, and offer samples to the crowd. The event also hosts seminars, pitch slams, and the occasional fitness class. While the expo is closed to the public, we're here to give you the inside scoop on what's popping! Here's a list of 21 new vegan products we tried (and loved) at Expo East.
Superfood Bacon
You've probably tried bacon made from tempeh or seitan but what about seaweed? Yep, that's right! Umaro Foods is changing the game with their nutritious Superfood Bacon that contains all 9 essential amino acids and loads of vitamin B12.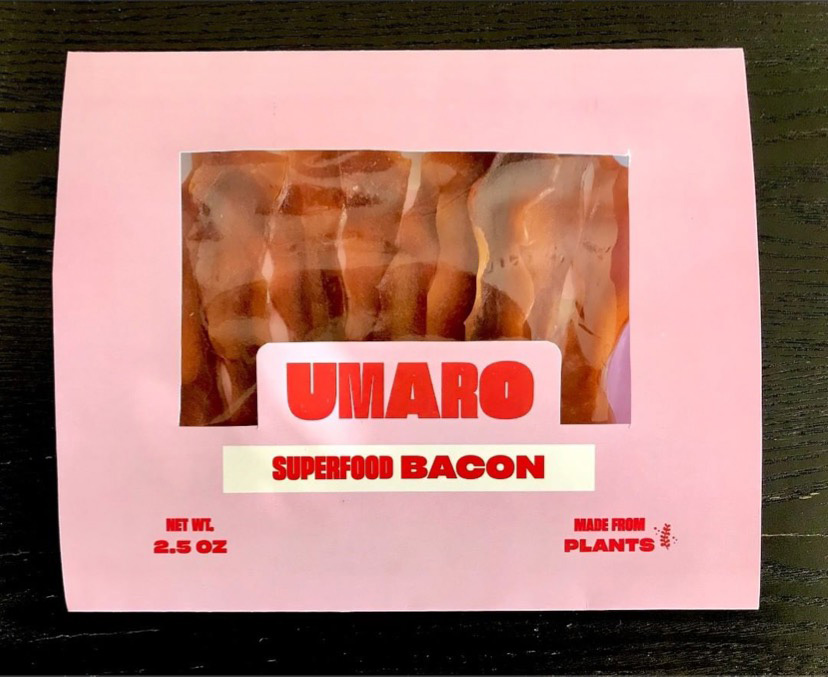 Dark Chocolate Peanut Butter Cups
Lakanto's Dark Chocolate Peanut Butter Cups are vegan, keto, and extremely low in sugar (there's less than 1g per serving)! Stock up on these chocolate cuties for the next time you experience a sweet tooth craving.
Marshmallow Cream
We're so excited for this spoonable product to hit the market, because it tastes nostalgic AF! Dandies' Marshmallow Cream is not out quite yet, but it should be in the next year or so. While you wait, try their new seasonal maple-flavored marshmallows.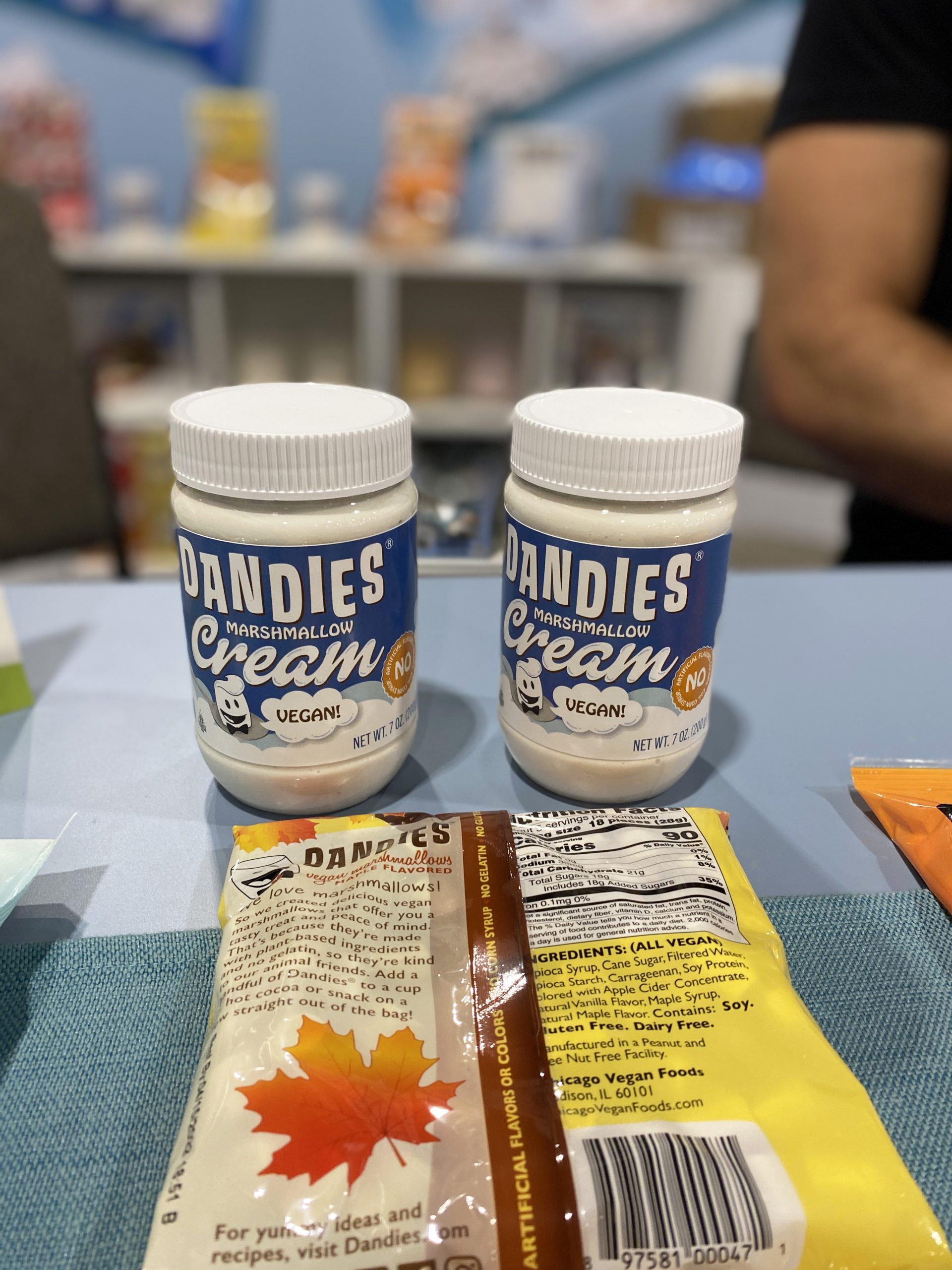 White Chocolate Peppermint Drink
This holiday season, Milkadamia is breaking out a brand new White Chocolate Peppermint Drink and Veggnog. Just one sip of these creamy beverages will cheer up the Scroogiest of Scrooges. Milkadamia is also launching a vegan ice cream line within the next year.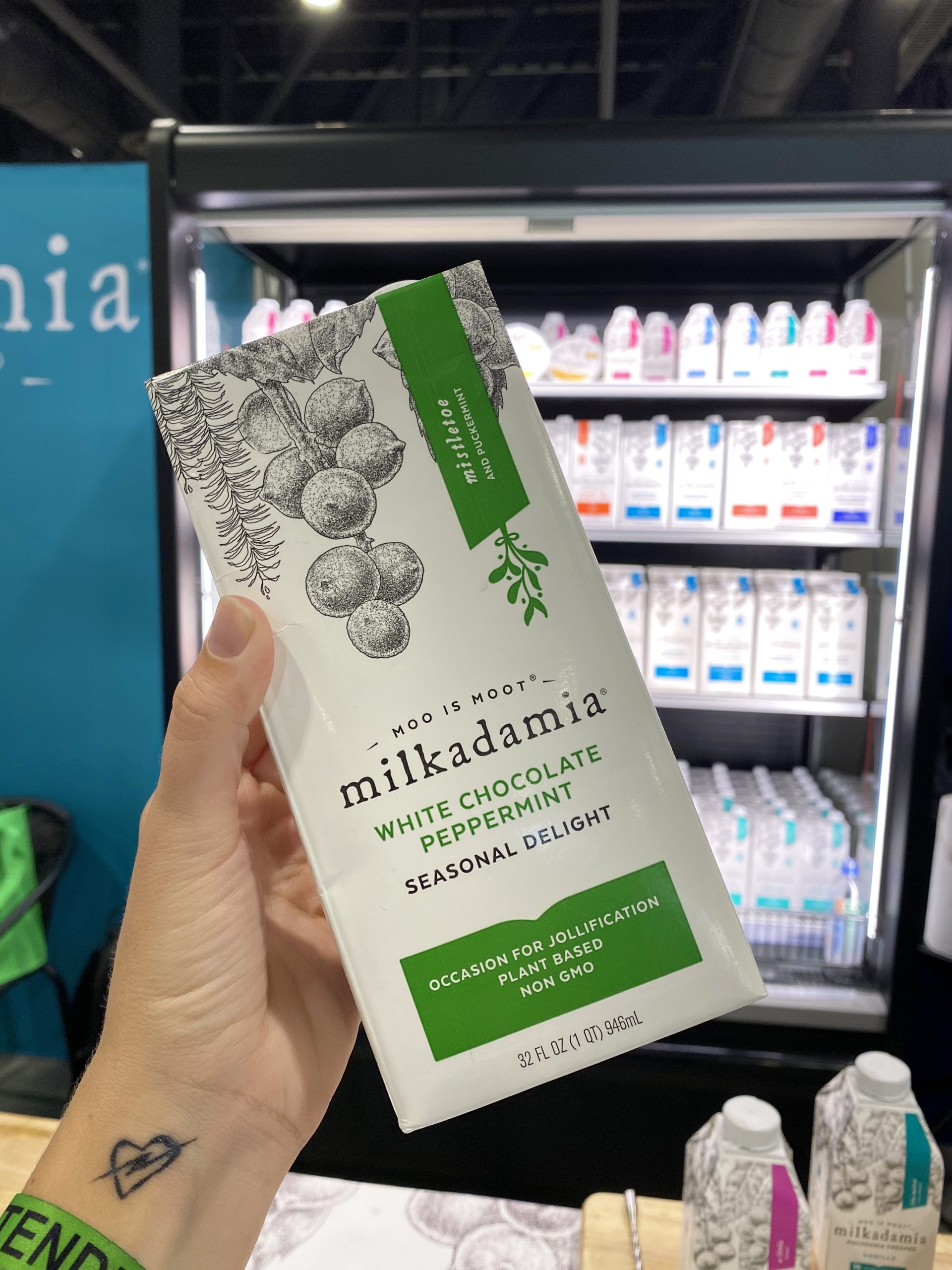 Plant-Based Nuggets
We took a bite of these Plant-Based Nuggets and were immediately catapulted back to childhood. With a crispy outside, juicy inside, and realistic chicken flavor throughout, these nuggs have it all!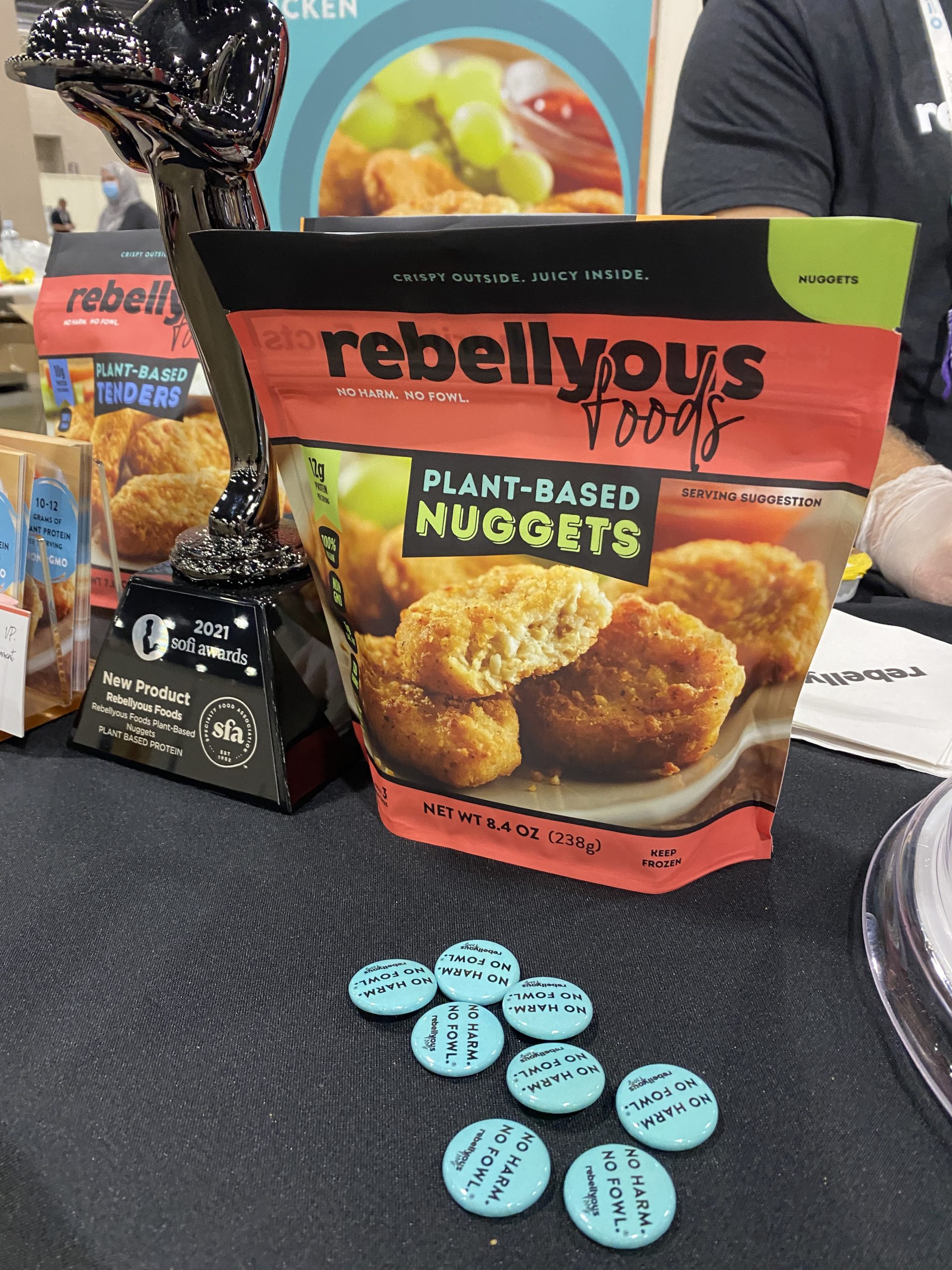 Enhanced Cookie Dough
You can eat this Enhanced Cookie Dough straight from the jar and not feel bad about it. What's the catch? We haven't found one! The flavors are vegan, gluten-free, non-GMO, and downright delicious. The scoopable dough is enhanced with zinc, elderberry, maca, and more for immune support, collagen support, and stress relief—the peanut butter variety is boosted with protein.
Raspberry Lemonade Probiotic Kombucha
This sweet, tangy drink serves your taste buds with all the fruity vibes—minus the sugar! Humm's Raspberry Lemonade Probiotic Kombucha also features gut-friendly probiotics and energy-boosting vitamin B12. What more could you ask for?
Vanilla Almond Crunch Overnight Oats
For a well-balanced breakfast to start your day, grab a container of MUSH's Vanilla Almond Crunch Overnight Oats! The cool, creamy oats are sprinkled with crunchy almond bits for a nice contrast in texture. We're obsessed!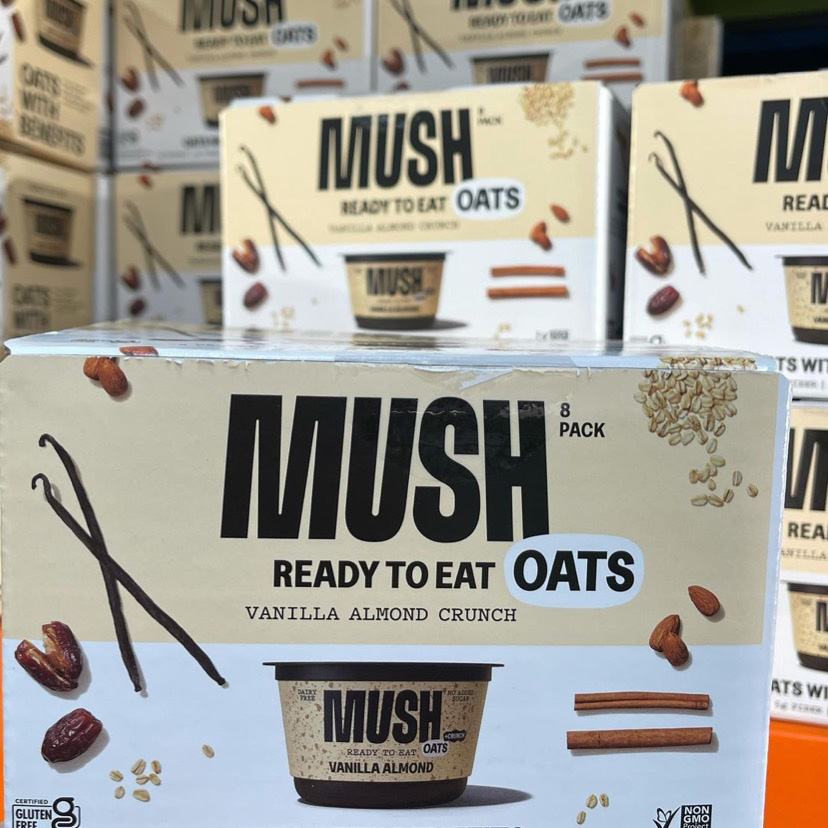 Photo credit: @lets_go_to_costco on Instagram
Plant-Based Bacon
Hooray Foods is another hot, new plant-based bacon brand! Their sizzling strips are made from coconut oil, rice flour, tapioca starch, and other vegan, gluten-free, and soy-free ingredients. We can already taste this bacon in a sandwich with lettuce, tomatoes, and vegan mayo. Mmm!
Chickpea Frozen Dessert
From chips and pasta made from chickpea flour to cocktails featuring aquafaba, chickpeas are a popular ingredient in the vegan scene these days. SweetPea has introduced a new legume-based product that we're obsessed with—ice cream! The creamy chickpea frozen dessert can be found in nine flavors ranging from vanilla, peanut butter, and coffee to chocolate and cookies 'n' cream.
Vegan Goat Cheese
Treeline Cheese is about to drop a mind-blowing vegan goat cheese in three different flavors—blueberry, original, and garlic & basil. We can't wait for you to try this spreadable goodness on your favorite crackers or artisan bread!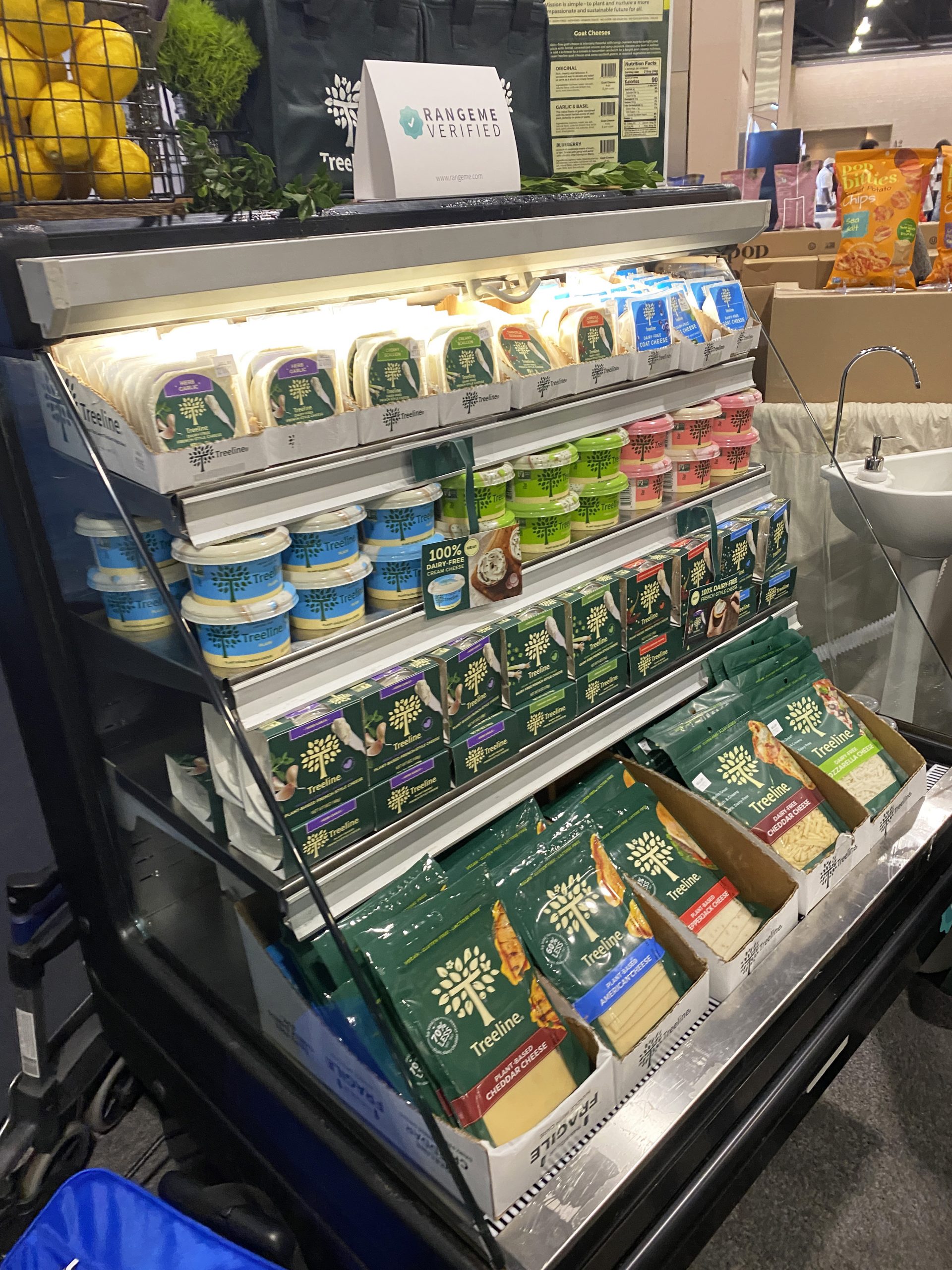 UNCUT Plant-Based Roasted Turkey Burger
Before the Butcher has an impressive portfolio of vegan meat alternatives. One of the most unique items in the lineup is the UNCUT Plant-Based Roasted Turkey Burger. It's the perfect amount of hearty and savory.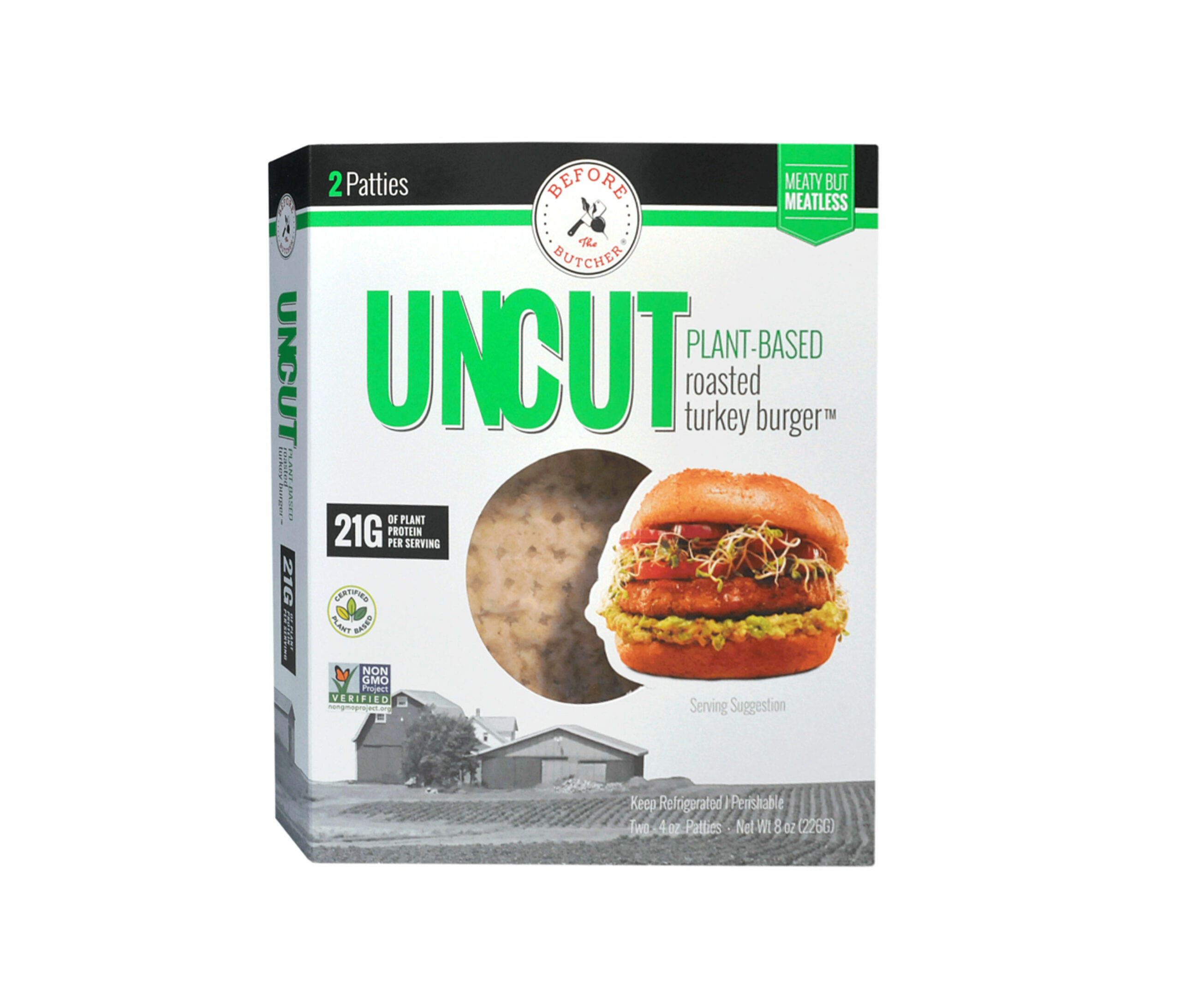 Fab-a-Dip
Fabalish's Fab-a-Dip was a finalist in the "Best New Condiment" category for the expo's NEXTY Awards—and we can tell why! Made from aquafaba, paprika, and a handful of other simple organic ingredients, this versatile condiment will add a nice kick to any savory recipe or snack.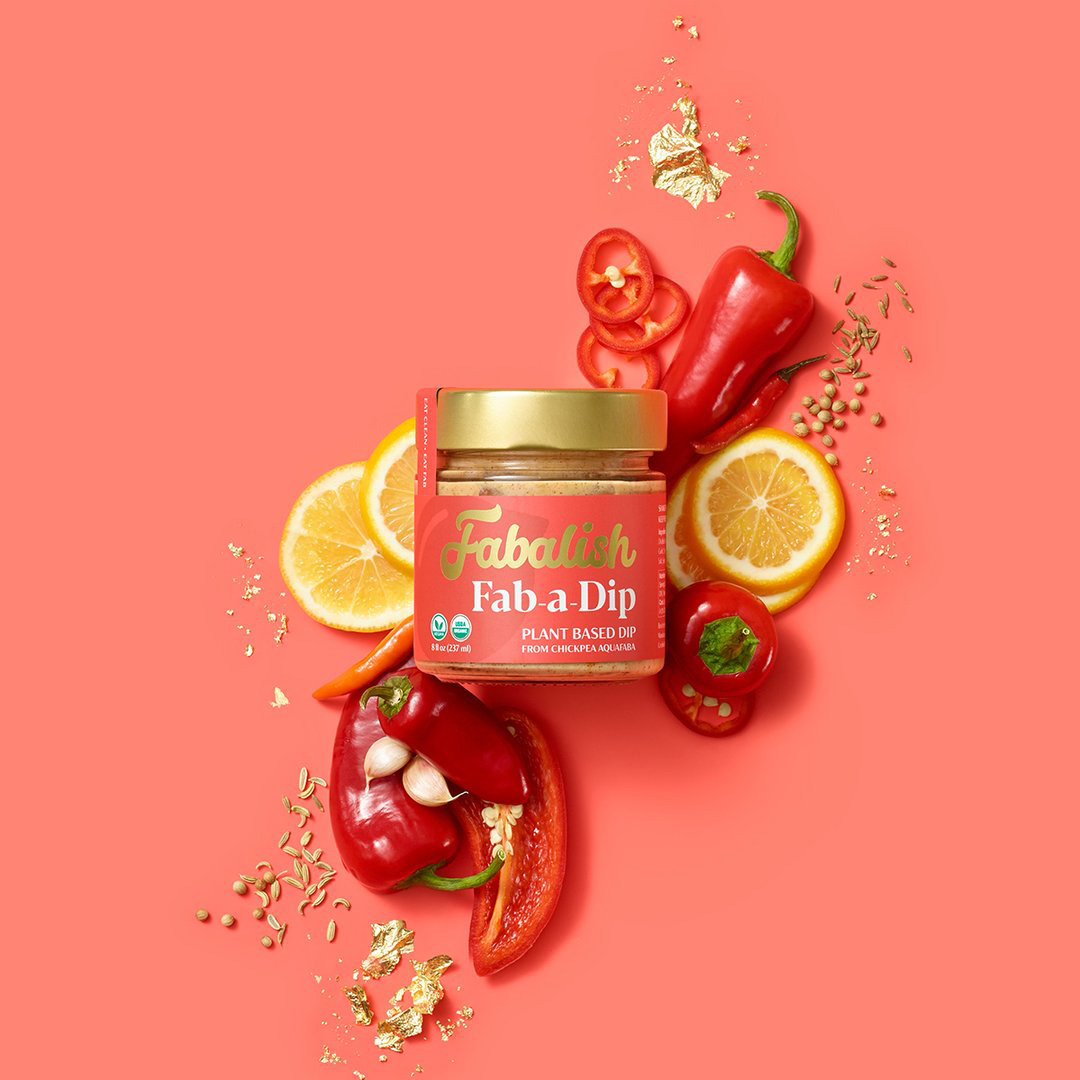 Pistachio Crème Oat Creamer
Need a respite from your routine of pumpkin spice and maple lattes? Try this Pistachio Crème Oat Creamer! Whether you pour it in a hot or iced drink, the creamy mix-in will give your morning coffee the perfect touch of fall—without any added sugars or fillers.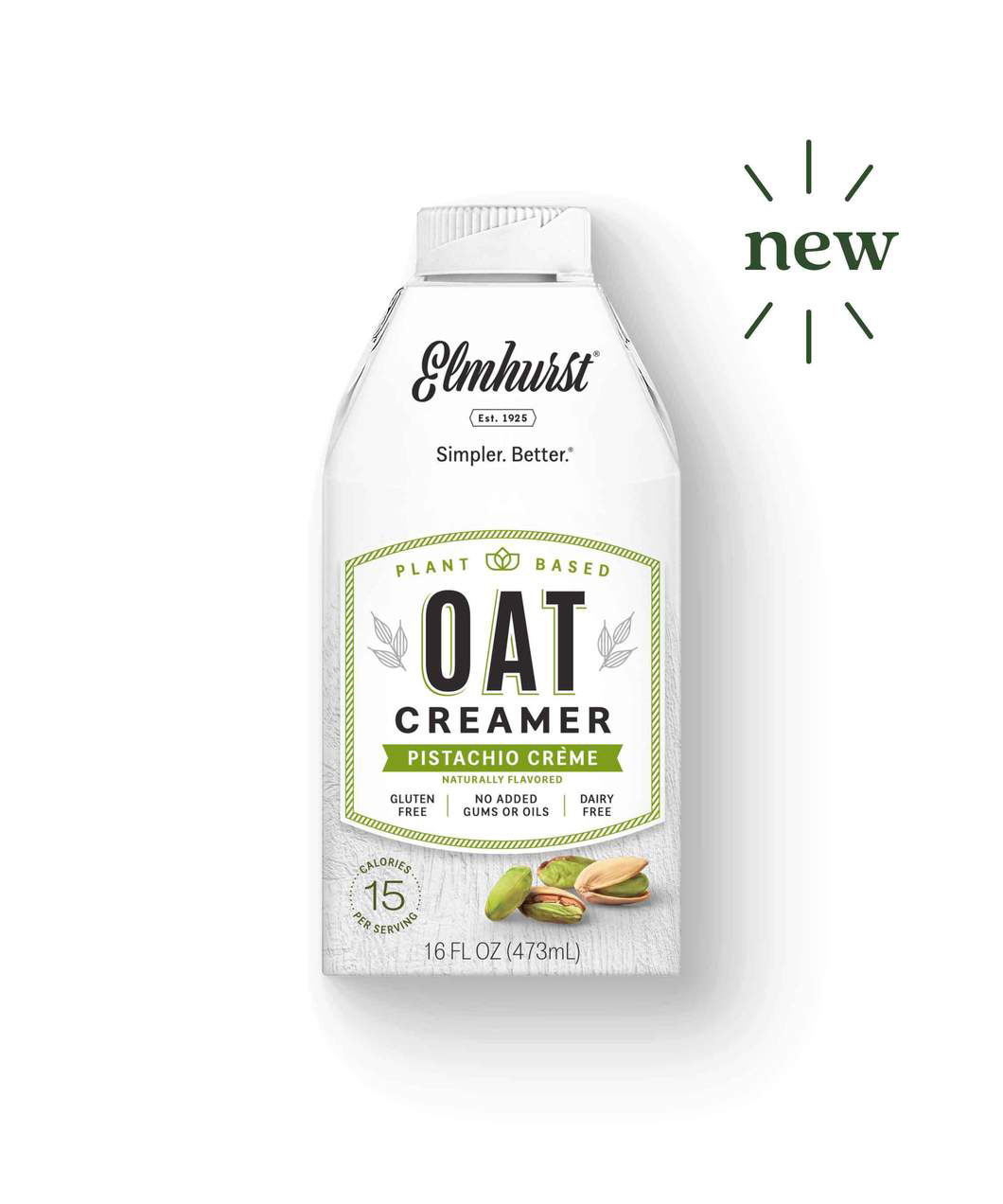 Cocospread
Although Nutella isn't vegan, Violife has its own rendition of the chocolate spread with much less sugar, fat, and calories—and no nuts. Add a dollop of Cocospread to a stack of pancakes, smear some on toast, or eat it straight out of the container.
European Chocolate Bars
These European chocolate bars are about to launch in the United States, and we couldn't be happier! There are classic chocolate and fruit-infused varieties as well as an innovative salted caramel bar that is sweet and decadent.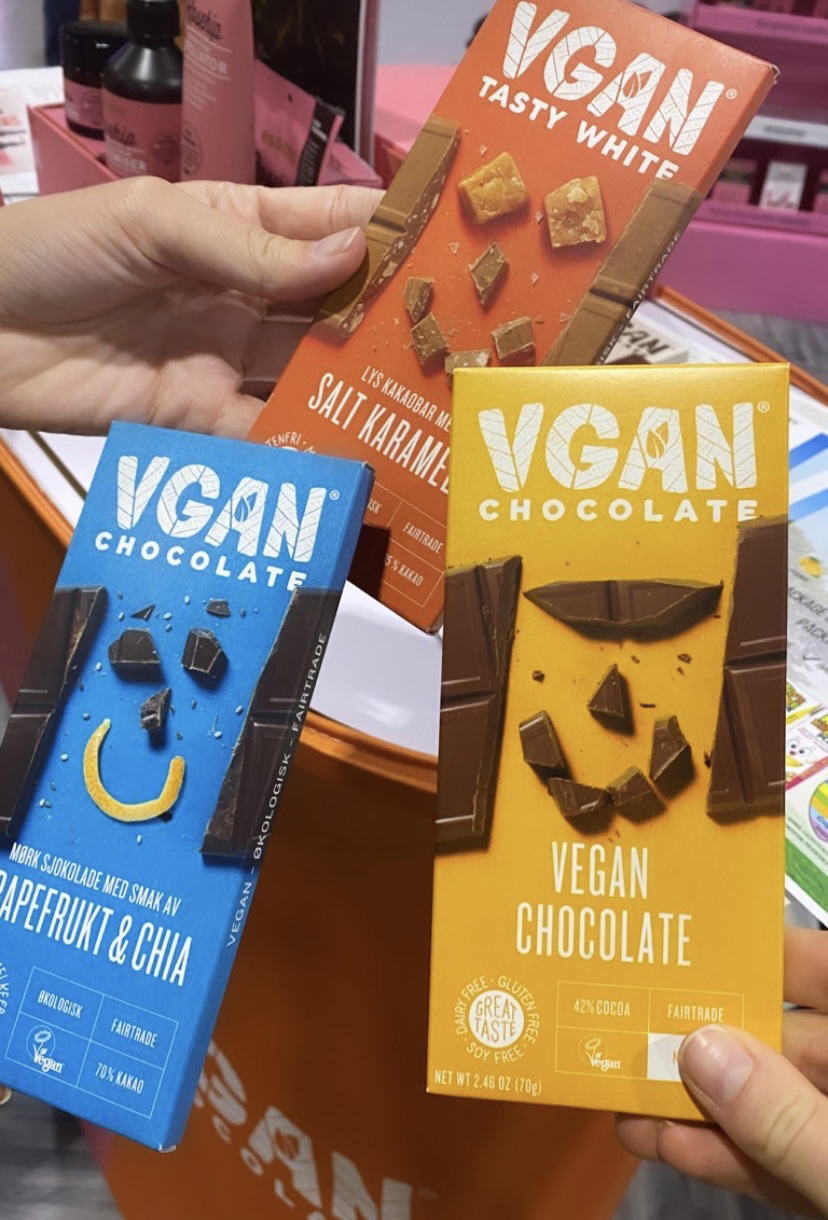 Meaty Marinara Pockets
Mikey's is giving Hot Pockets a run for their money with these vegan and gluten-free handhelds! There are currently four vegan flavor varieties available—"Cheese Pizza," "Broccoli, Cauliflower & Cheddar," "Spicy Southwest," and "Meaty Marinara" Pockets. Word has it, Mikey's is releasing breakfast pockets soon, too.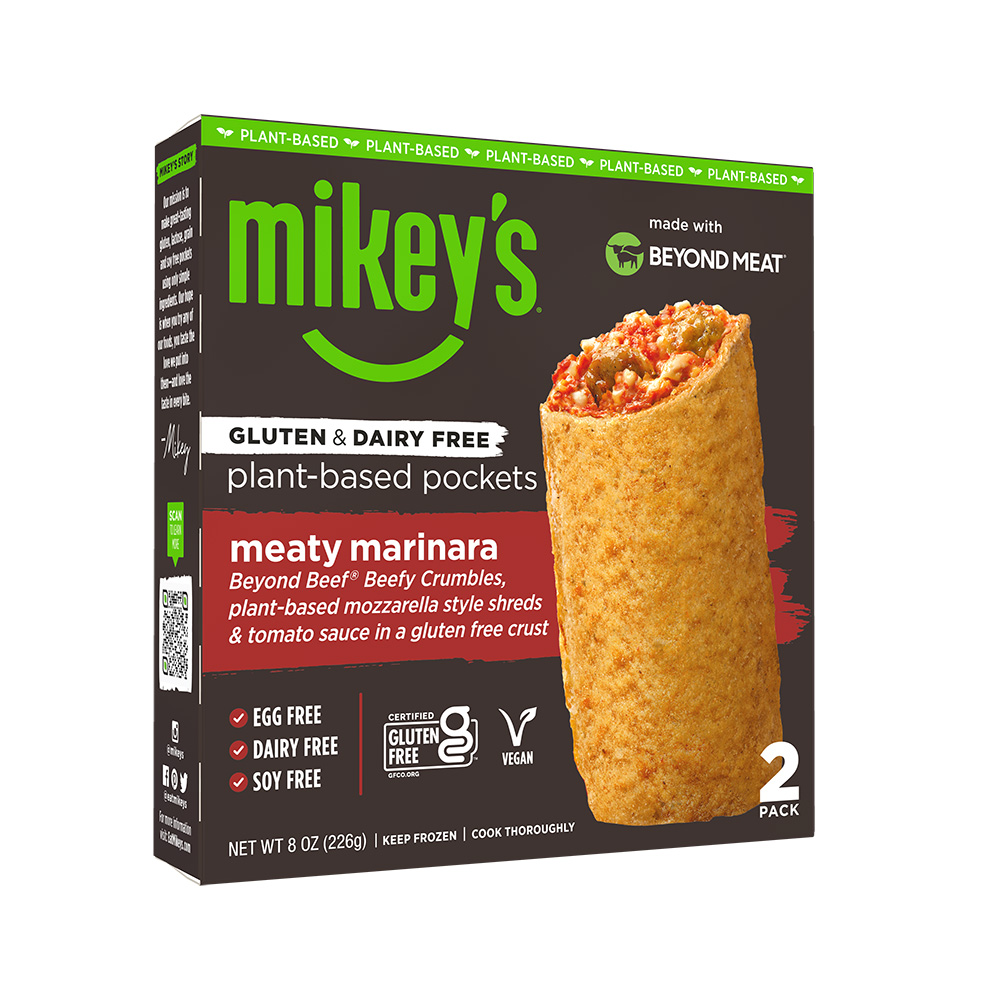 Cookie Dough Bites
If Dippin' Dots, vegan ice cream, and cookie dough bites all had one beautiful love child together, it would be these Cookie Dough Bites from Dream Pops! The snackable vegan sweets might taste naughty, but they're actually pretty nice. With all-vegan ingredients that are low in calories and sugar, you can feel good about treating yourself.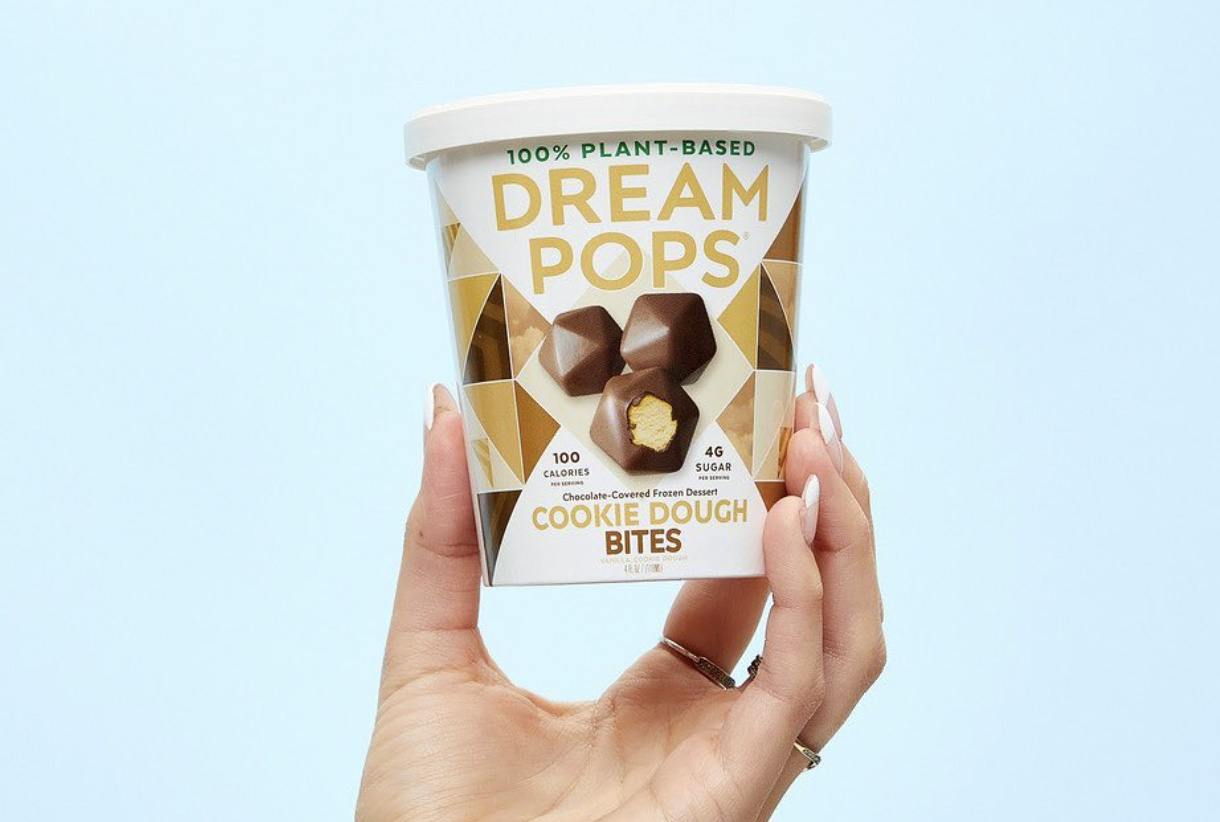 French Onion Plant-Based Dip
Did anyone else eat French onion dip with ridged potato chips back in the day? Now you can relive those glory days with this French Onion Plant-Based Dip from Plant Perks! This female-owned brand offers all sorts of tasty vegan cheese dips and spreads enhanced with MCTs. The Smoked Gouda, Garlic & Herb, and Buffalo Bleu flavors were some of our other faves.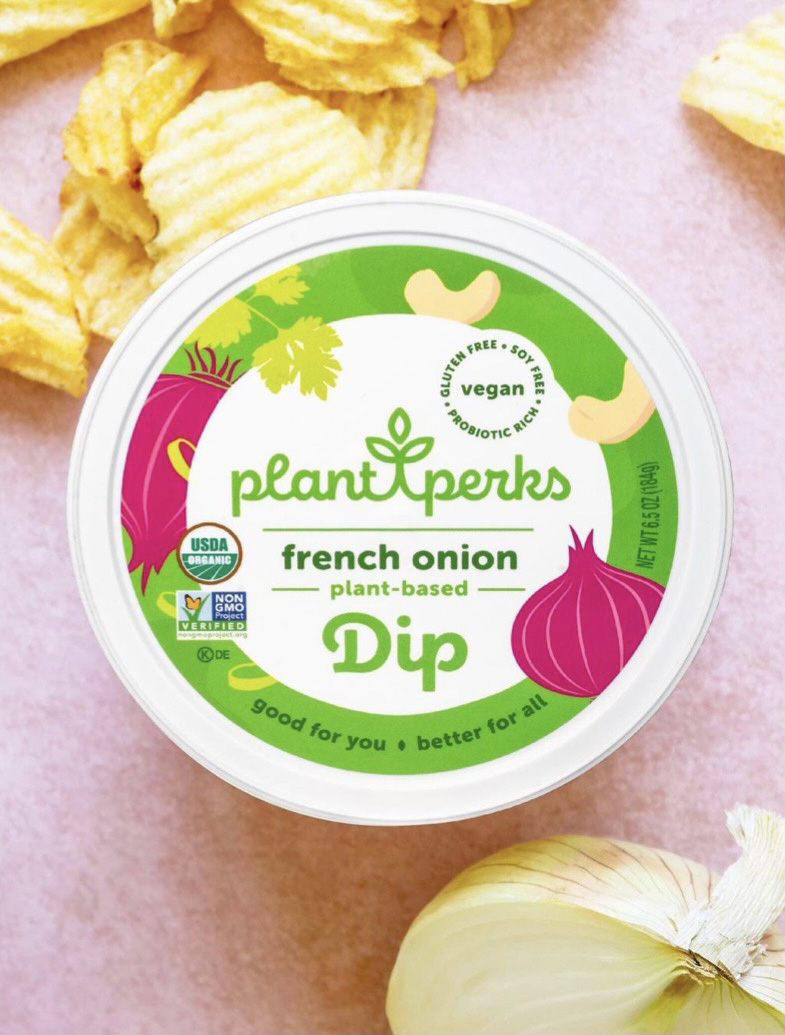 Chocolate Supplements
Gummy supplements are cool and all, but have you ever tried CHOCOLATE supplements? These squares from FX Chocolate taste like a regular delicious piece of chocolate, but they're infused with vitamins and adaptogens. Every flavor is vegan, aside from Sunshine which contains honey.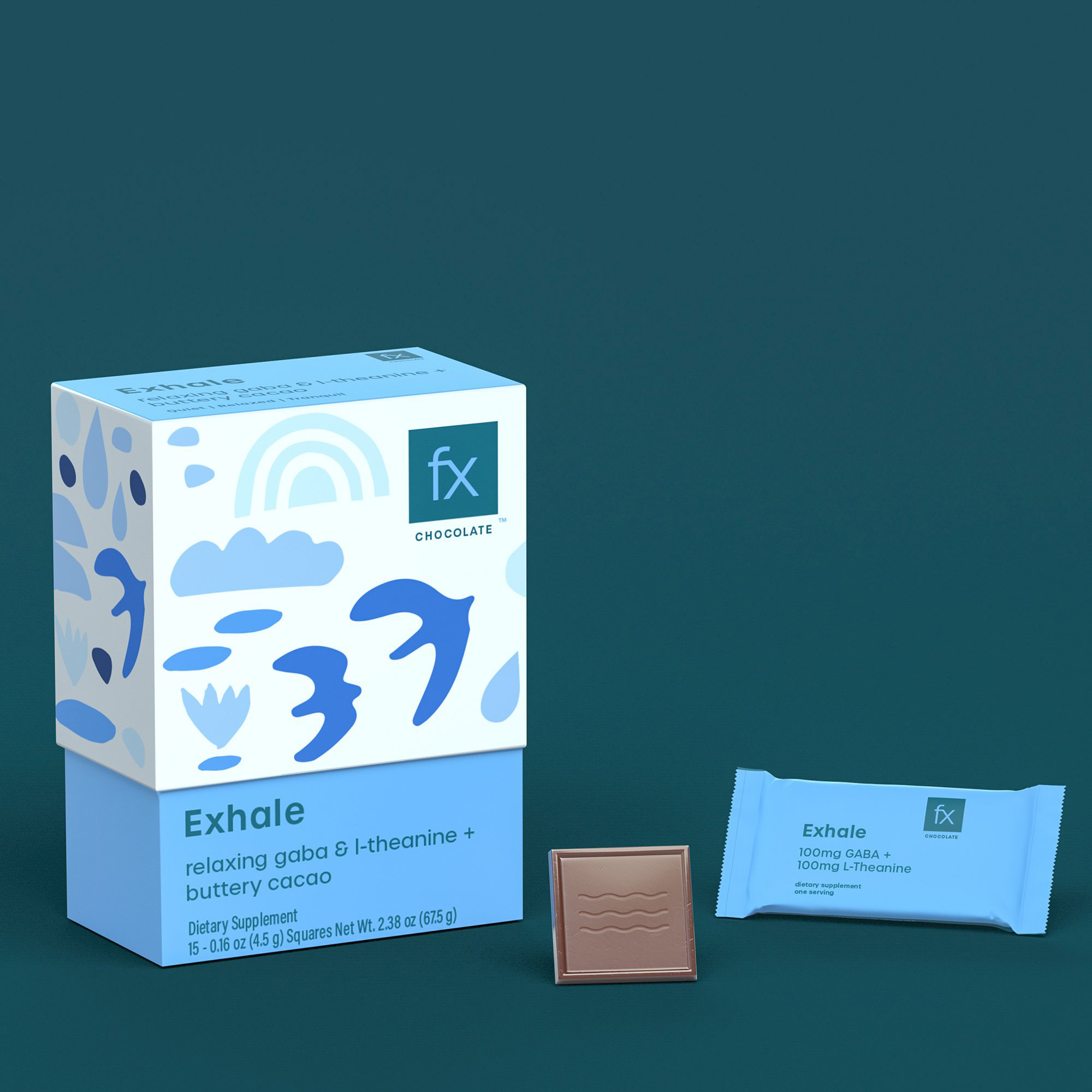 Coffee Cake Oatmilk Creamer
Coffee Cake was originally intended to be enjoyed alongside a cup of joe, but Planet Oat is flipping the script with their Coffee Cake Oatmilk Creamer. With cinnamon, spice, and everything nice, this creamy concoction is sure to put you in a good mood.