It's the time of year where absolutely nothing changes in Southern California––except, of course, the addition of pumpkin-flavored dishes! This season, we've found some pretty rad ways to gorge on these gorgeous gourds. Whew, that was a tongue twister! Without further ado, here's the inside scoop––get it? Like scooping out the seeds? Okay, we promise we're done—read on!
RELATED: The Best Vegan Pumpkin Products at Trader Joe's
---
Want even more vegan food, news, and lifestyle content? Subscribe to VegOut LA Magazine or VegOut NYC Magazine!
Karma Baker
Westlake Village
The drizzle on Karma Baker's Pumpkin Donut is drool-worthy AF! Dipped in white chocolate and pumpkin spice, this vegan and gluten-free cake donut is the perfect snack to ring in the new season. You can find them at their bakery, Lassen stores across Southern California, or order them online for nationwide delivery. Karma Baker also offers Pumpkin Crumb Loaves, Mini Pumpkin Pies, and many more holiday goodies.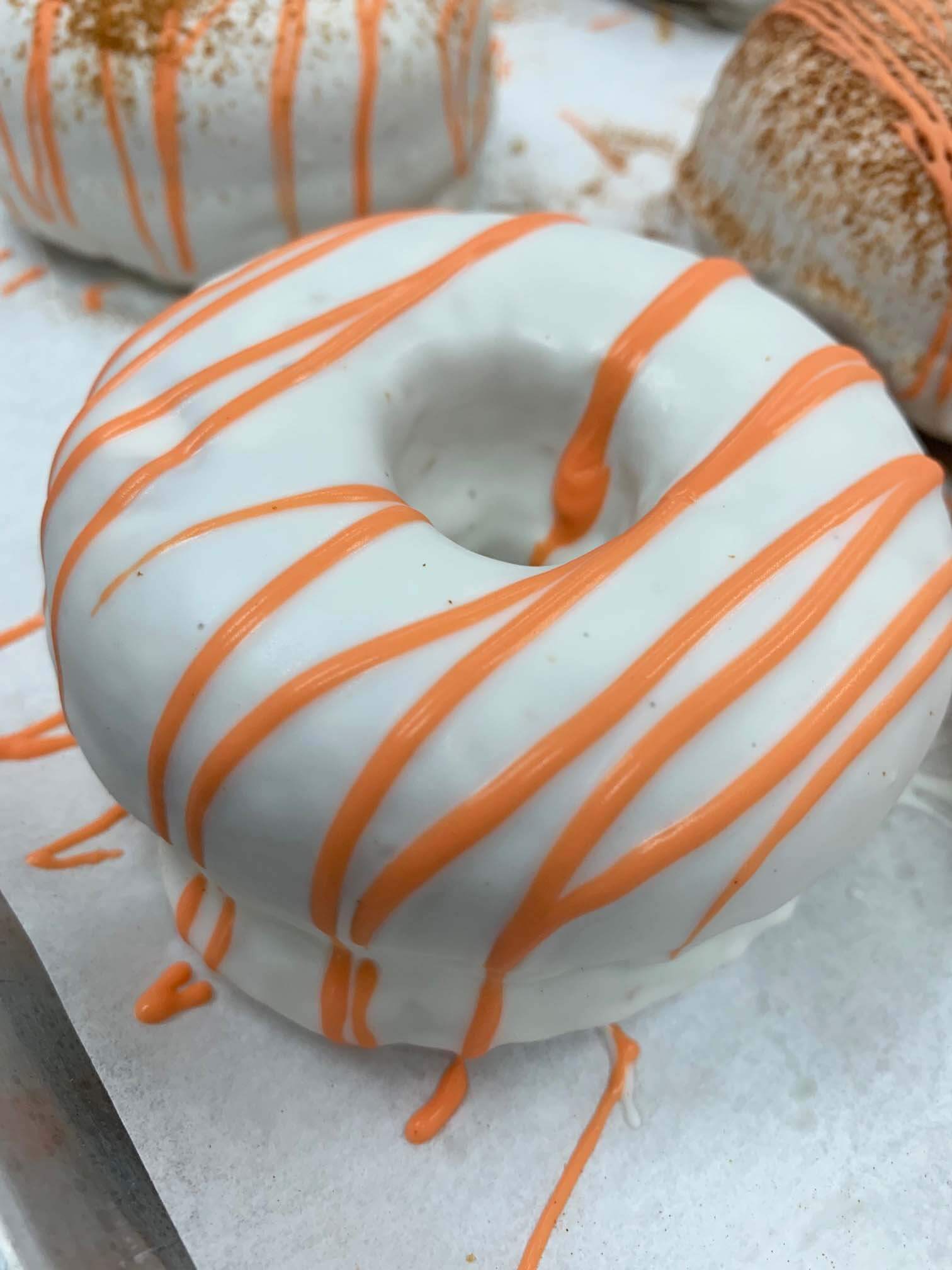 Baked Vegan Vixen
Pop-up
Cheesecake on the bottom, pumpkin pie on top––that's the formula for Baked Vegan Vixen's Pumpkin Cheesecake Bar! Mind. Blown. If you're partial to a good ole' classic pumpkin pie, they've got that too. Want to stock up on even more fall-flavored items? Pick up some Turtle Apples and a few slices of Cinnamon Swirl Crumb Cake!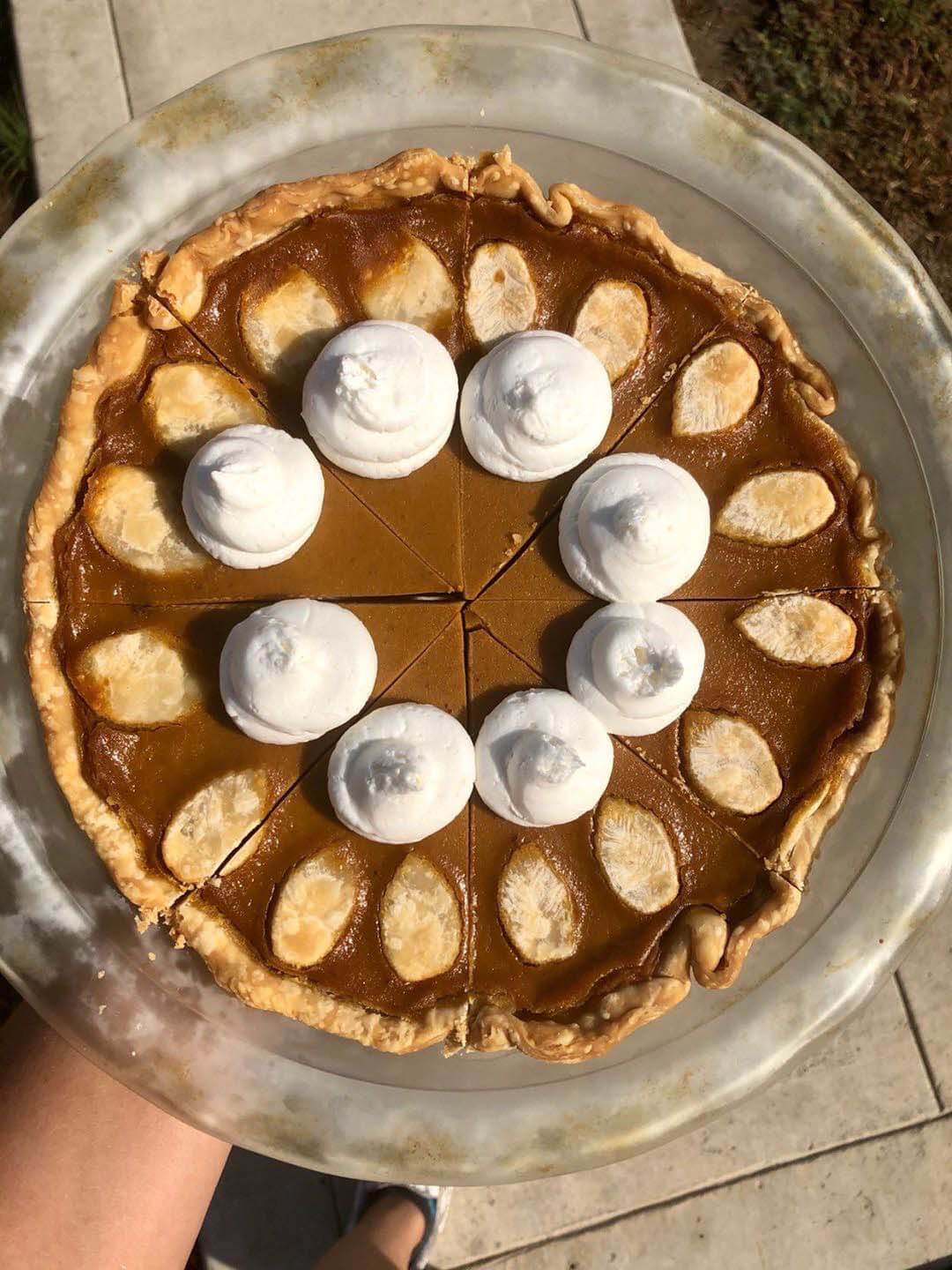 Toluca Bakery & Cafe
Toluca Lake
The crave-worthy conchas at this vegan-friendly panaderia are getting a makeover this fall! What's the occasion? Pumpkin season, baby! Toluca Bakery & Cafe learned to veganize their conchas by replacing traditional milk with almond milk. Now, they're winning us over with these adorable Pumpkin Conchas! Who could say no?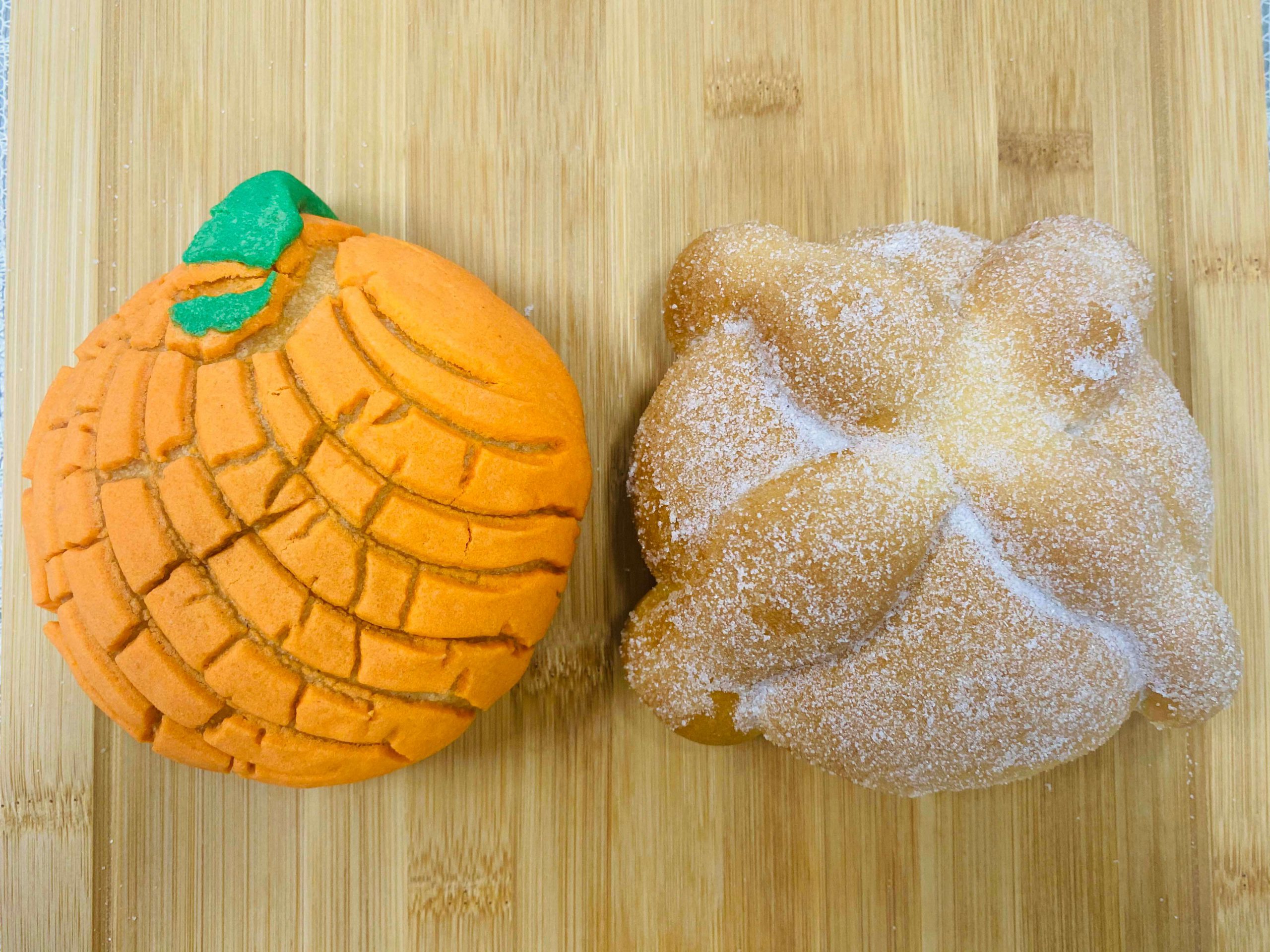 Lêberry Bakery
Pasadena
This Black-owned bakery stocks many stellar options for plant-based peeps year-round. But this season, they've got some exciting pumpkin-filled treats! The Pumpkin Creme Brûlée Donut is a hybrid between three iconic treats––donuts, creme brûlée, and pumpkin pie. Want to pick up something for the whole family? Order a Vegan Pumpkin Pie or Pumpkin Cheesecake to bring home.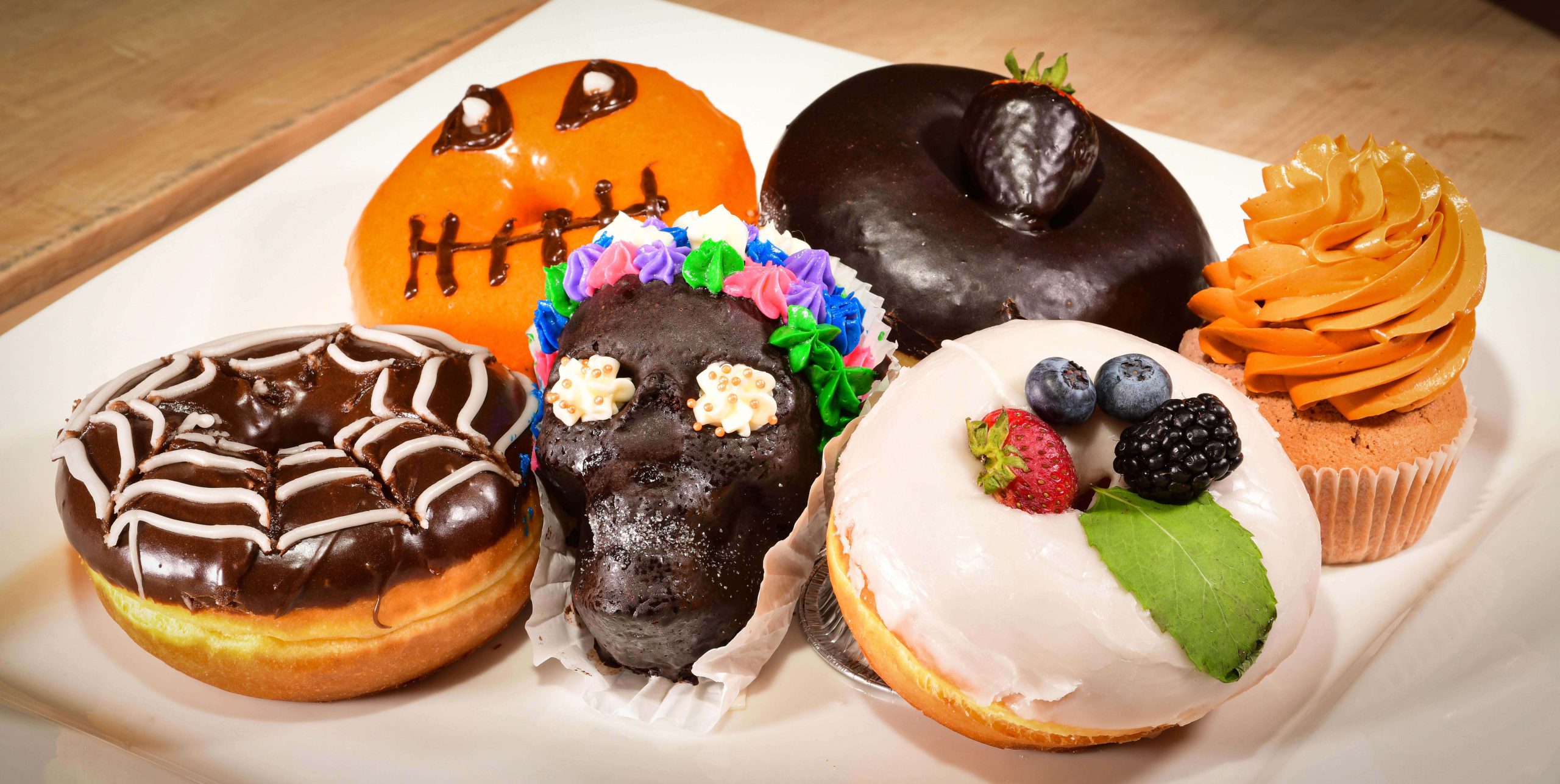 Baked Vegan Sweets
Long Beach
Who said pumpkin spice lattes were only to be sipped on? This vegan dessert destination is flipping the script on the basic PSL by turning it into a cake! That's right, for the month of October, you'll be able to indulge in as many slices of PSL Cake as you can handle. Challenge accepted! Baked Vegan Sweets will also serve Pumpkin Muffins for brunch on Sundays.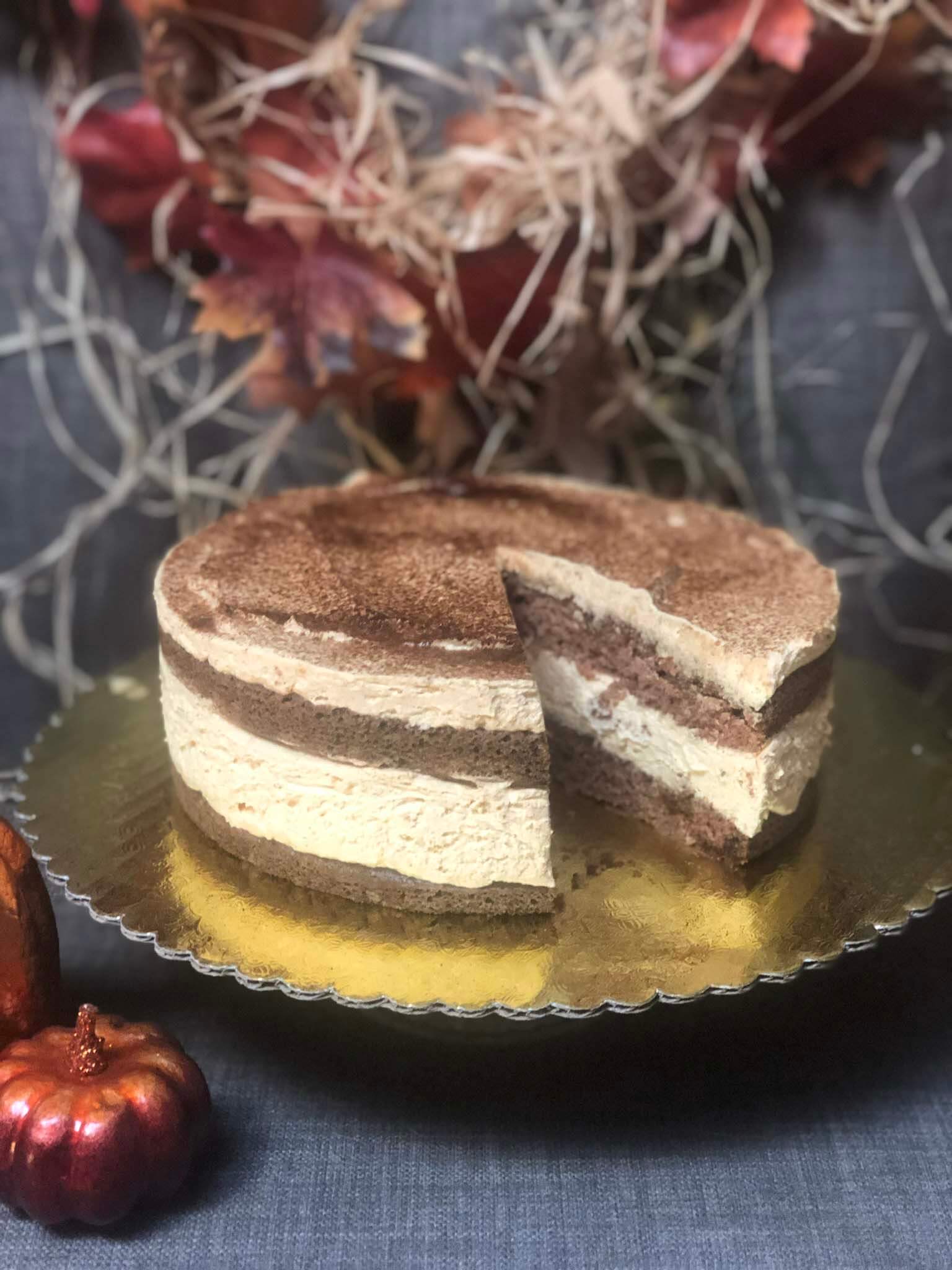 Cinnaholic
Echo Park
It's a Pumpkin pie; it's a cinnamon roll; it's a Pumpkin Pie Cinnamon Roll! Topped in pumpkin frosting, housemade Cinnadoodle cookie bites, Dandies marshmallows, and cinnamon dust, this decked-out sweet roll from the all-vegan Cinnaholic is giving us fall vibes!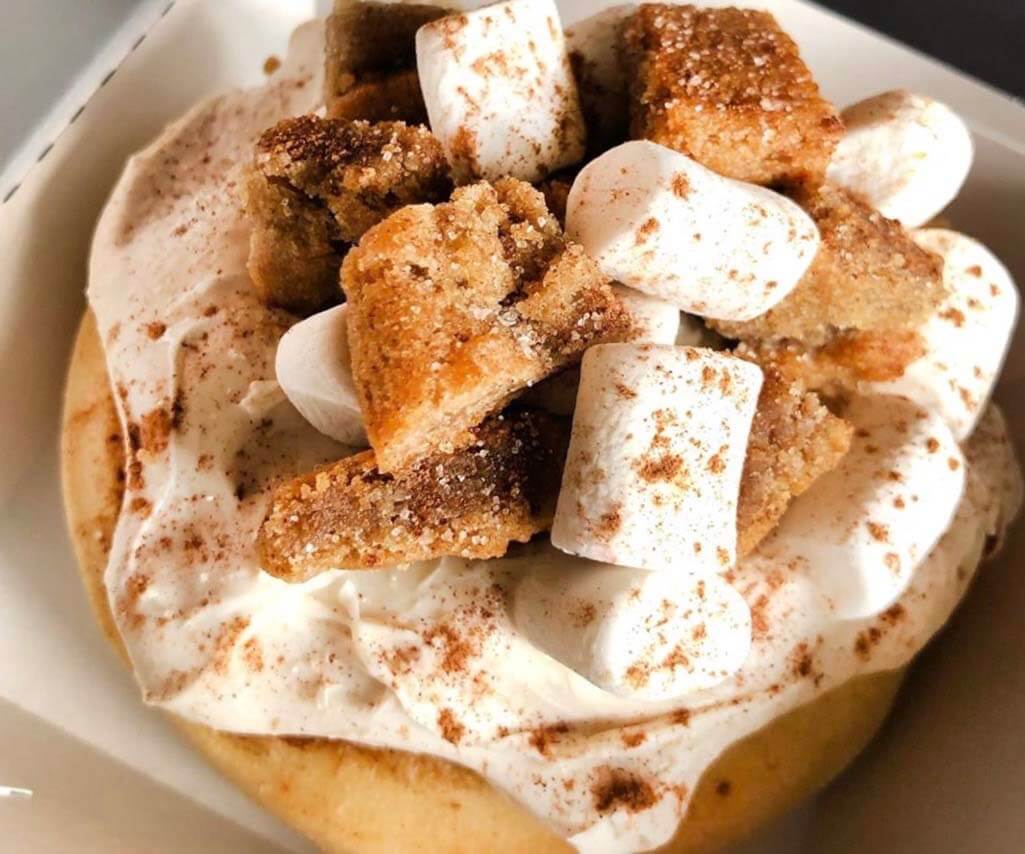 Yoga-urt
Glendale and Echo Park
Fall is fairly mild out here in sunny Southern California, which means it's the perfect weather for soft serve! This October, Yoga-urt will serve their cool and refreshing Pumpkin Spice soft serve flavor. Swirl it up in a cup or cone, add your dream toppings, and enjoy! Want something dreamy and drinkable? For the first time ever, Yoga-urt will be making pumpkin shakes!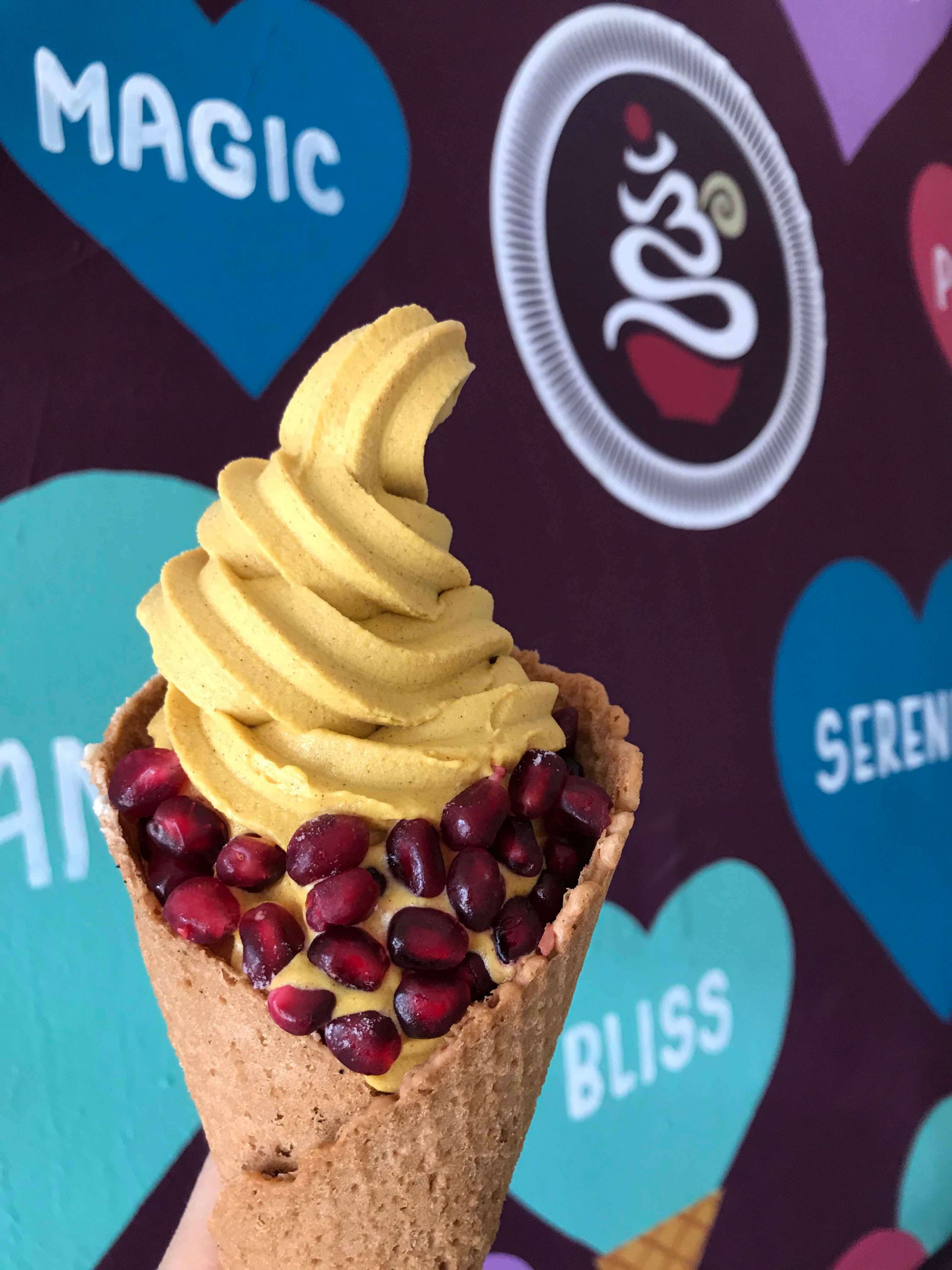 Hello Cake Girl
Boyle Heights
Are you in the mood for pumpkin, spice, and everything nice? Then pay a visit to this all-vegan bakery! Hello Cake Girl's Pumpkin Spice Donut is vegan, gluten-free, soy-free, nut-free, and made fresh daily. In fact, all of their goodies are––cupcakes, cakes, cookies, donuts, and more.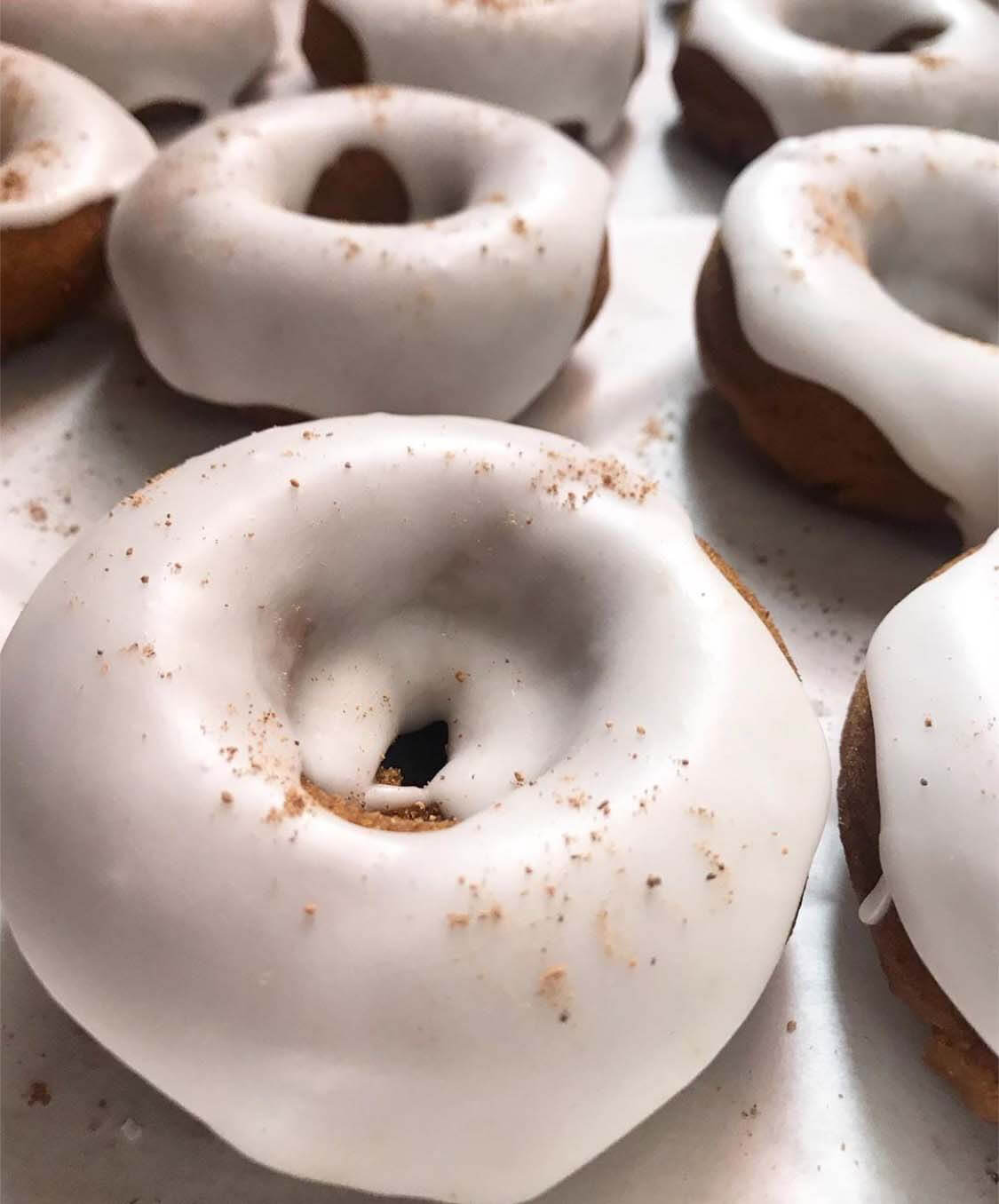 Two Birds Baking Co.
Delivery & Hapa Cupcakes in Fullerton
PSL's are known to be #basic, which is why Two Birds Baking Co. created a punny rendition of the mainstream beverage––in cupcake form! The Basic Witch is a Kahlúa-infused pumpkin spice latte cupcake dressed in "Baileys" buttercream with an adorable Starbucks-looking emblem on top. The Pumpkin de Leche and Pumpkin Chai Cupcakes are other great gourd-tastic treats!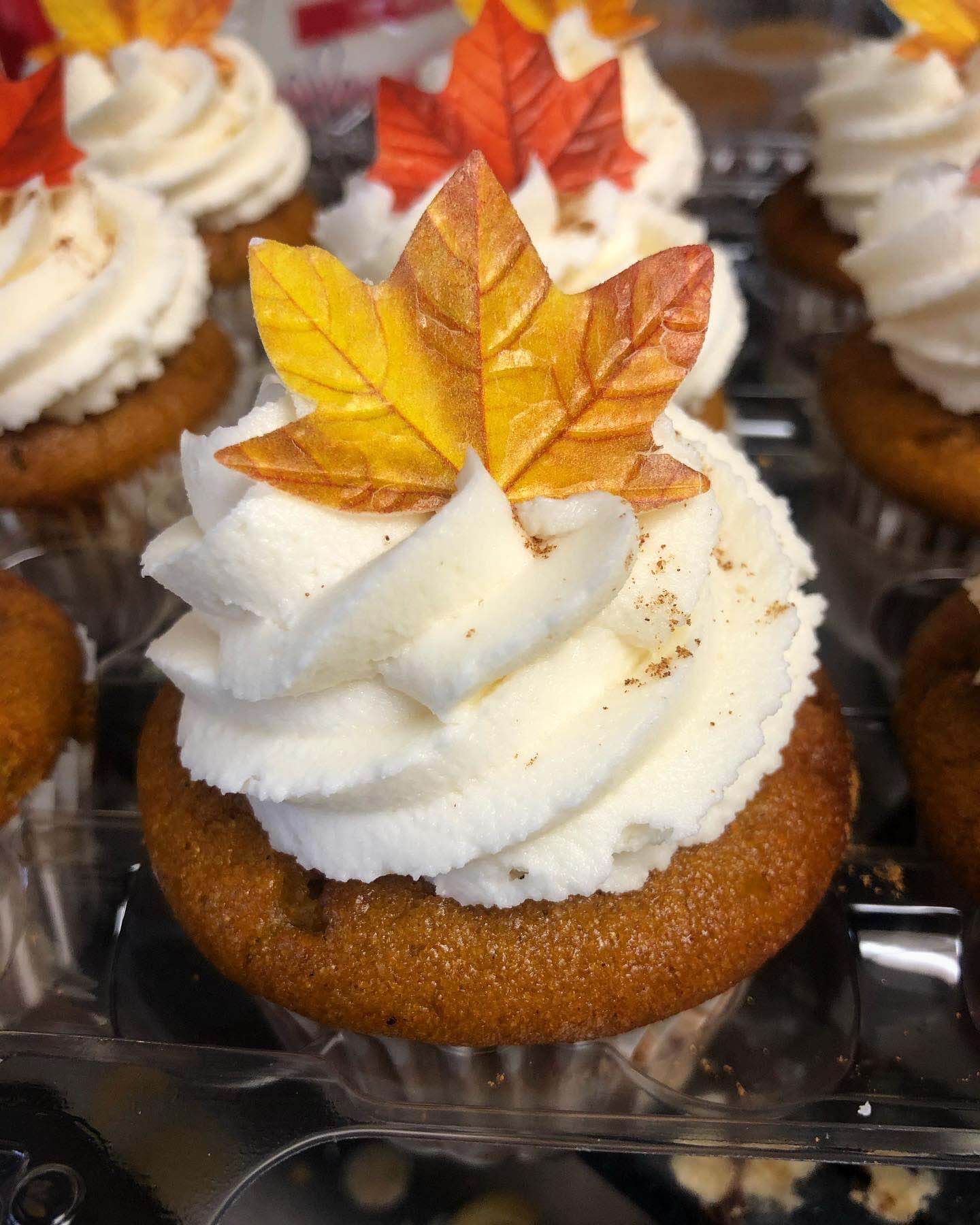 Pressed Juicery
Multiple Locations
If you're looking to save up on sugary splurges but still want to partake in the pumpkin craze, make a stop at Pressed Juicery for their limited-edition Pumpkin Spice Freeze! This frozen dessert may seem indulgent, but it's made from just seven ingredients: water, maple syrup, pumpkin puree, almond butter, vanilla natural flavor, ground cinnamon, and ground nutmeg. Spruce it up with your favorite toppings like pecan pralines, marshmallows, and granola butter to create the dessert of your dreams! This flavor is available at all Pressed Juicery locations that serve Freezes. Their toppings are all-vegan aside from the chocolate drizzle and honey.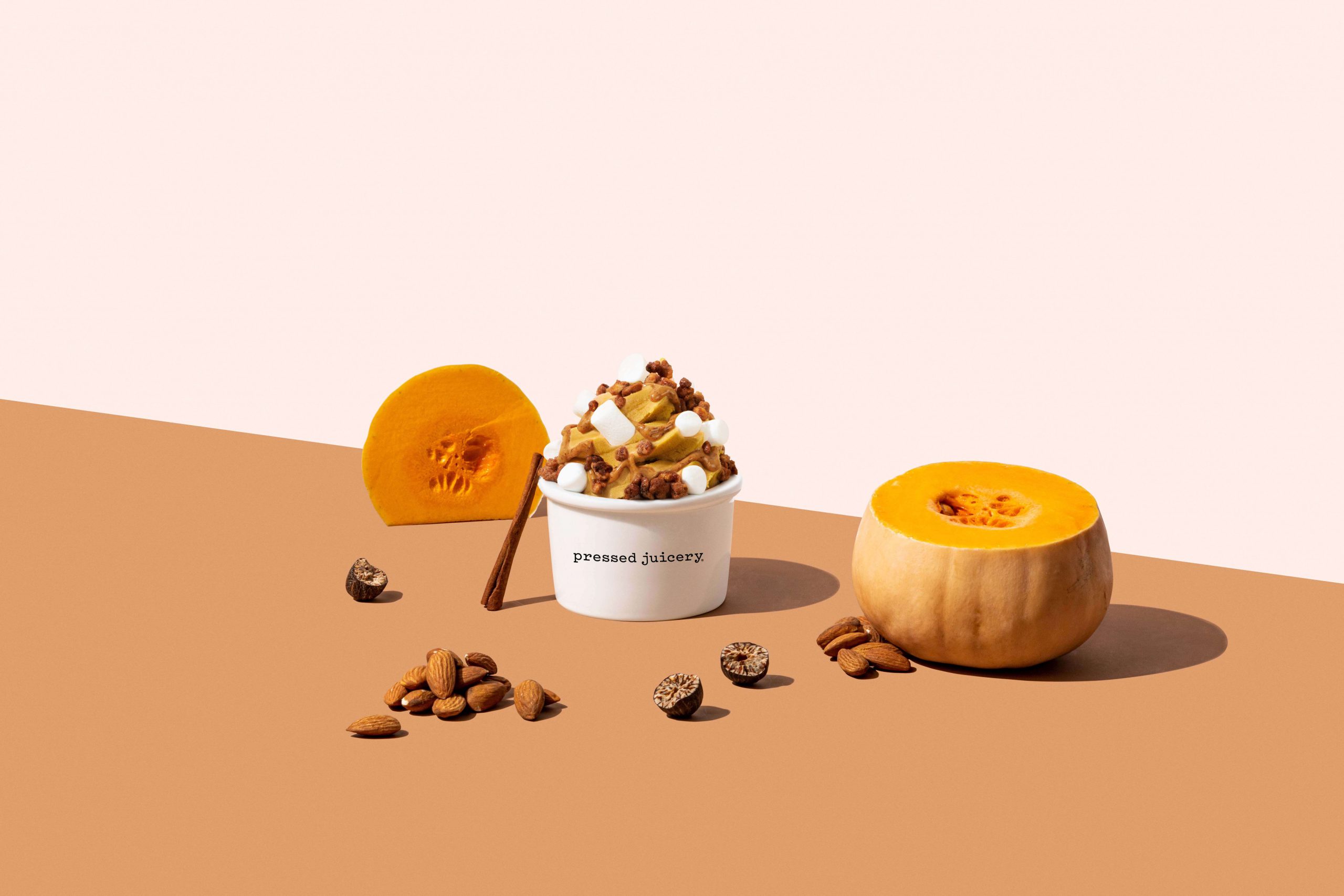 Donut Friend
DTLA & Highland Park
Donut Friend is known for their wickedly delicious and unique donut flavors. Their autumn lineup includes quite a few showstoppers––including the Pumpkin Piebald donut! Coated in a pumpkin spice glaze and cinnamon crumble, this circular cutie is at the top of our pumpkin bucket list.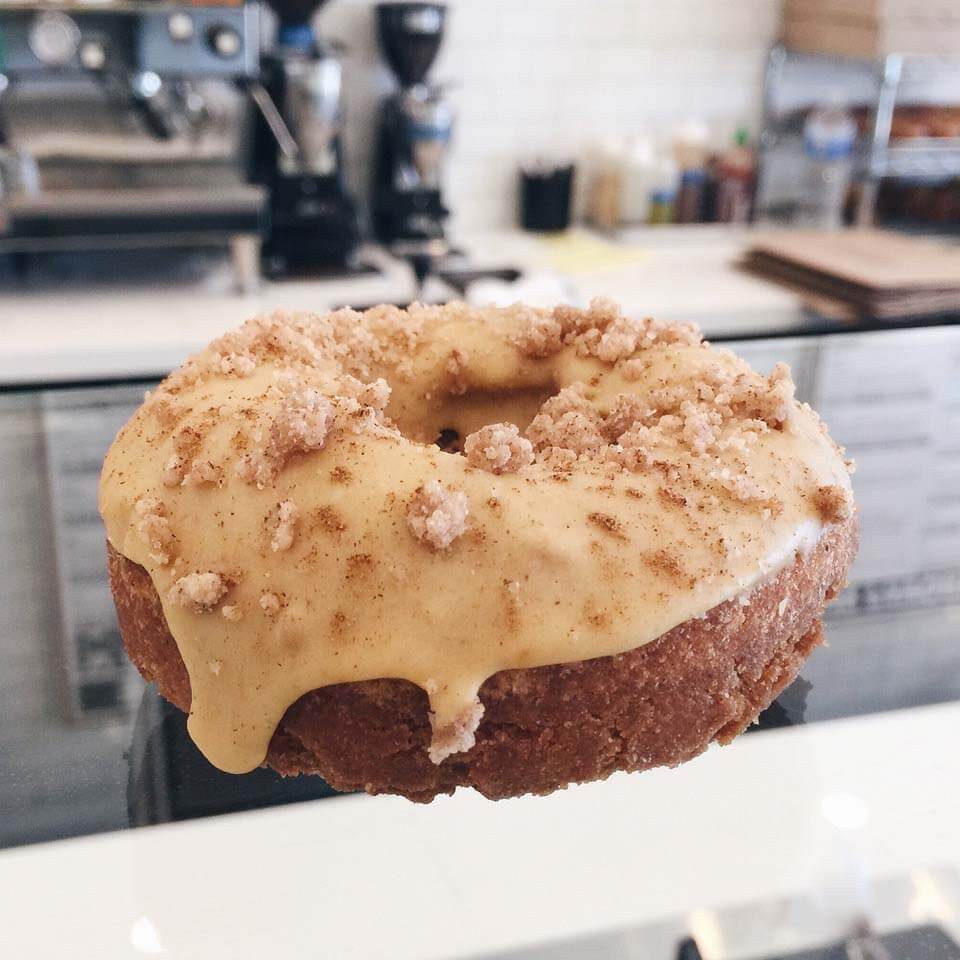 Rising Hearts Bakery
Culver City
There are four ways you can enjoy the comforting taste of pumpkin at this bakery: as a cupcake, in a slice of cheesecake, infused in a bagel, or showcased in their pumpkin pie bar. Can't decide? Try one of each! Oh, and did we mention everything at Rising Hearts Bakery is vegan, gluten-free, and kosher? Holla!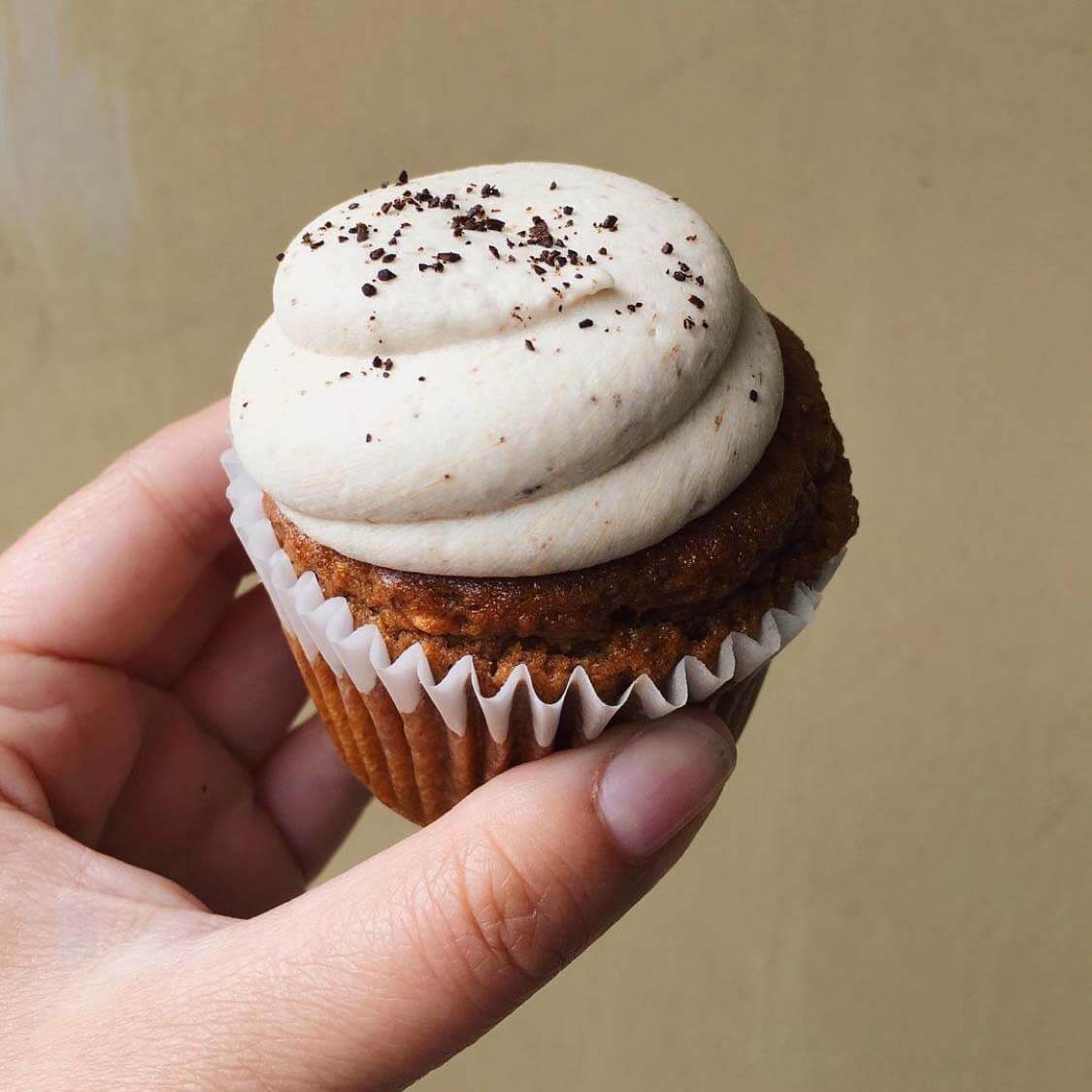 Vegan by Victoria's
Santa Ana
Nothing's more comforting than a warm pocket of pumpkin! Uh––we realize that sounds a bit odd, but we're talking about the Pumpkin Empanadas from this vegan panaderia. This perfect pumpkin pocket is so good, you'll be singing, "I got a pocket, got a pocketful of PUMPKIN!"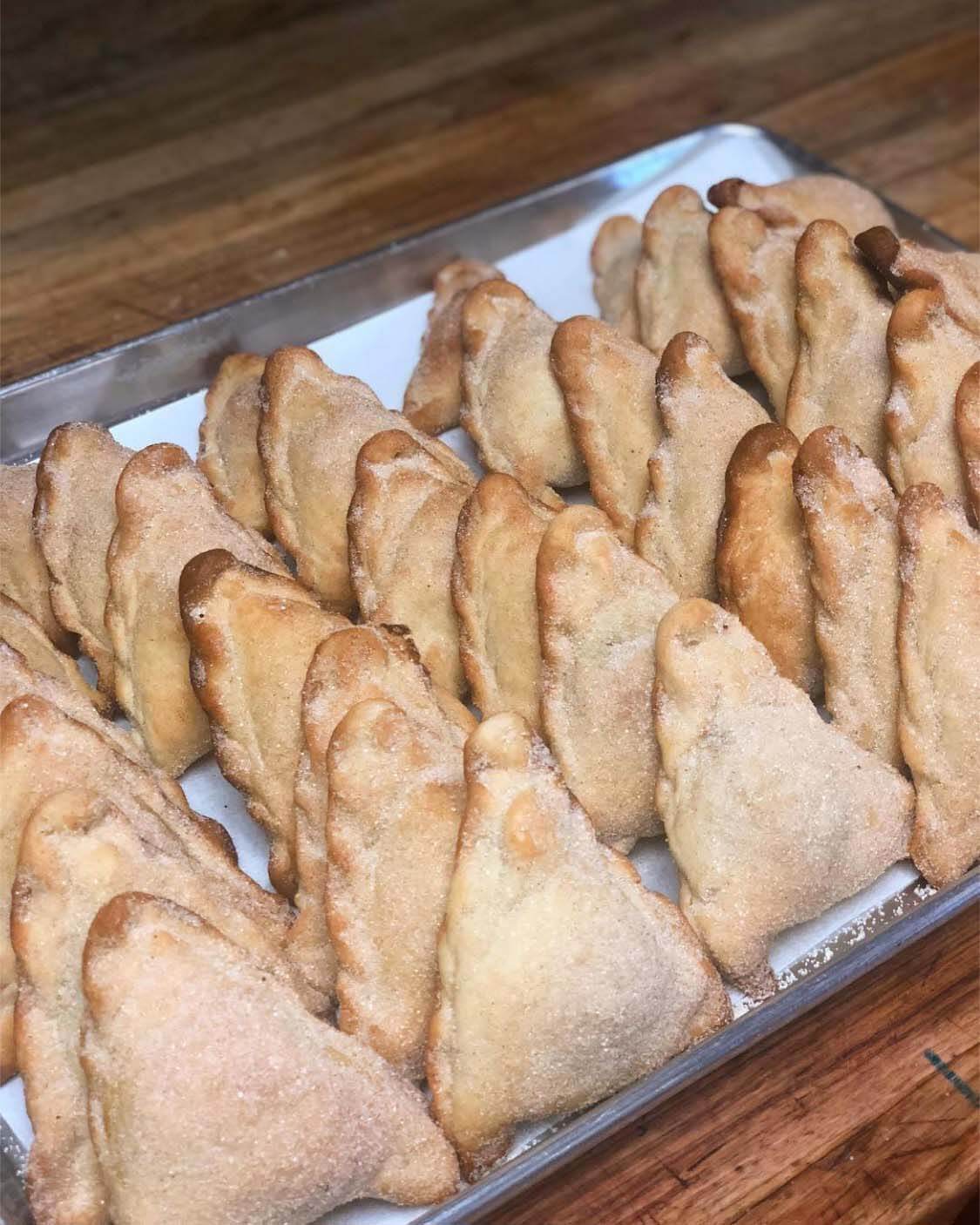 The Good Good
East Hollywood
What's the best way to start a beautiful autumn day? With a Coconut Cream Latte and Baked Spiced Pumpkin Donut from this female-owned bakery! After you've gotten your pumpkin fix, peruse the pastry case for a few other goodies to take home. From croissants, scones, and muffins to banana bread and coffee cake, The Good Good stocks quite the collection of craveable confections.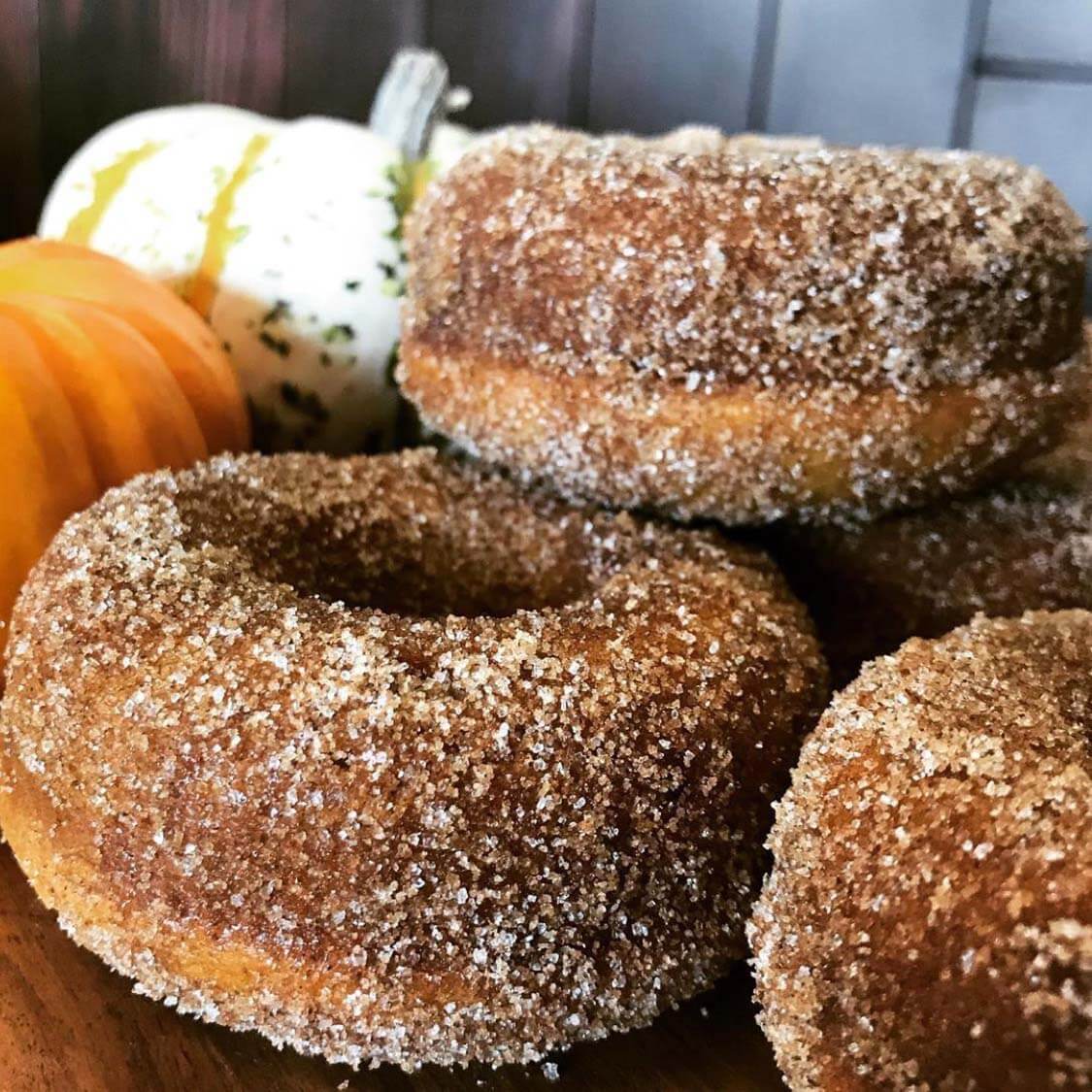 The Donuttery
Huntington Beach
It's pumpkin butter jelly time! The Donuttery is sprucing up the traditional peanut butter and jelly combination with their Pumpkin Butter Jelly Donut. Seasoned with a plethora of fall spices, a splash of cider, and a touch of maple syrup, this tantalizing treat is a must-try! Can't get enough pumpkin? Grab a Pumpkin Spice Cake Donut for the road.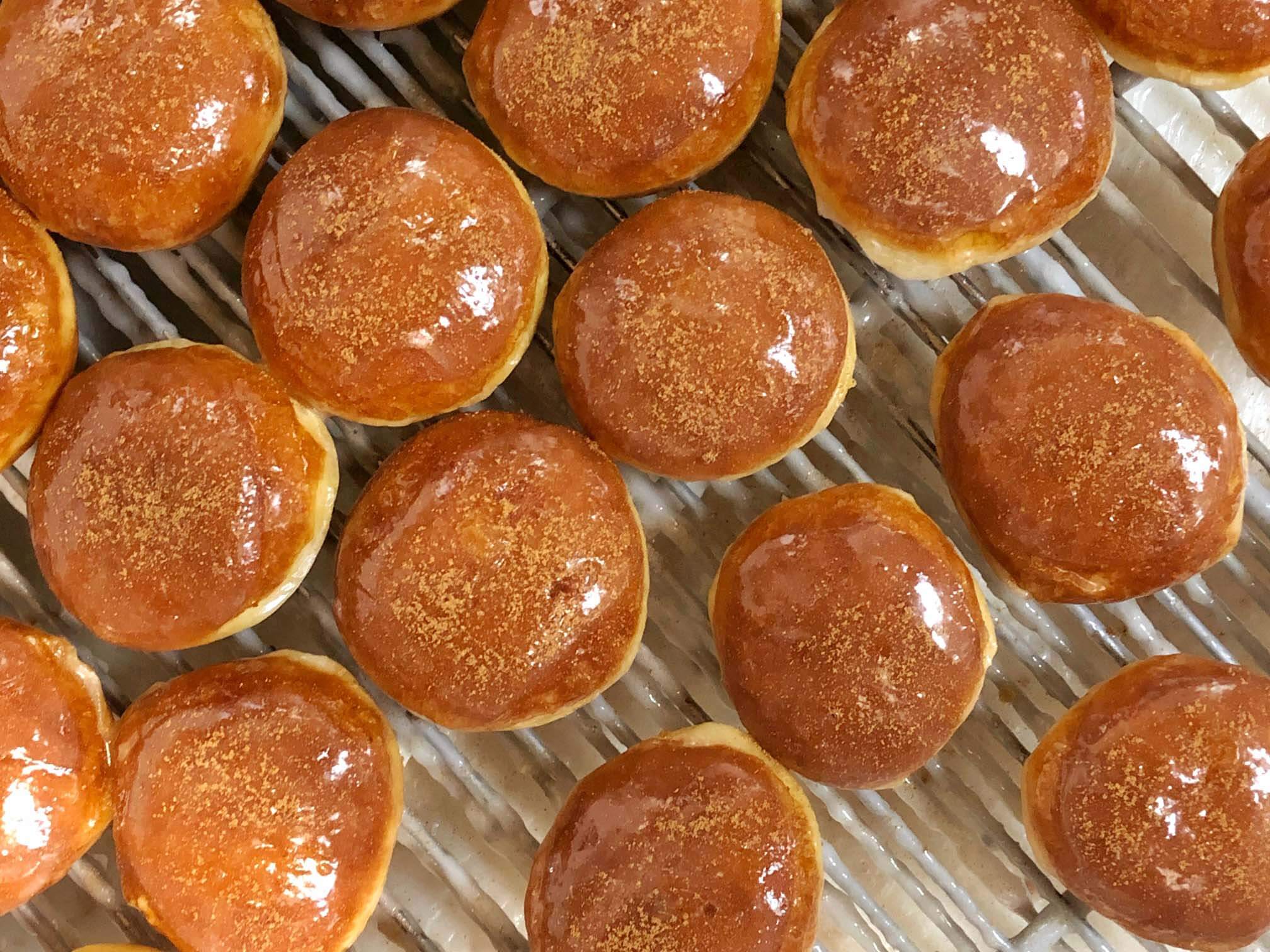 Erin McKenna's Bakery
Santa Monica
This vegan and gluten-free bakery is bringing back their fan-favorite Pumpkin Spice Donut for the fall! Some other rotating seasonal offerings at Erin McKenna's Bakery include Pumpkin Caramel Muffins, Apple Fritters, Caramel Apple Crumb Cake, and Pumpkin Pie.