These popular restaurants are serving up comforting plant-based fare near you!
As we enter the cooler months, knowing where to get warming, plant-based meal options is a must. No matter what comfort food means to you, we've got several options to enjoy. With hearty soups, big bowls of pasta, loaded burgers, build-your-own pizzas, a variety of deep-fried munchies, and delicious rice dishes, these spots offer a little something for everyone. Check out our list of Midwest chain restaurants that offer vegan options.
There's something so comforting about a big bowl of warm soup and bread. Head over to your local Olive Garden where not only is the minestrone soup vegan, but the tasty and dippable breadsticks are as well. You can even pair your soup and bread with a build-your-own pasta bowl. Choose a vegan pasta like angel hair, top with marinara, and add in a medley of vegetables.
Craving a big, juicy burger? Give Red Robin a try! The American chain offers several vegan-friendly burger options to choose from. Order the Impossible or Veggie Burger, but be sure to say no cheese, mayo, or aioli. Plant-based buns include the brioche, classic sesame, and tavern-style options. Oh, and those bottomless fries are a cruelty-free choice, too!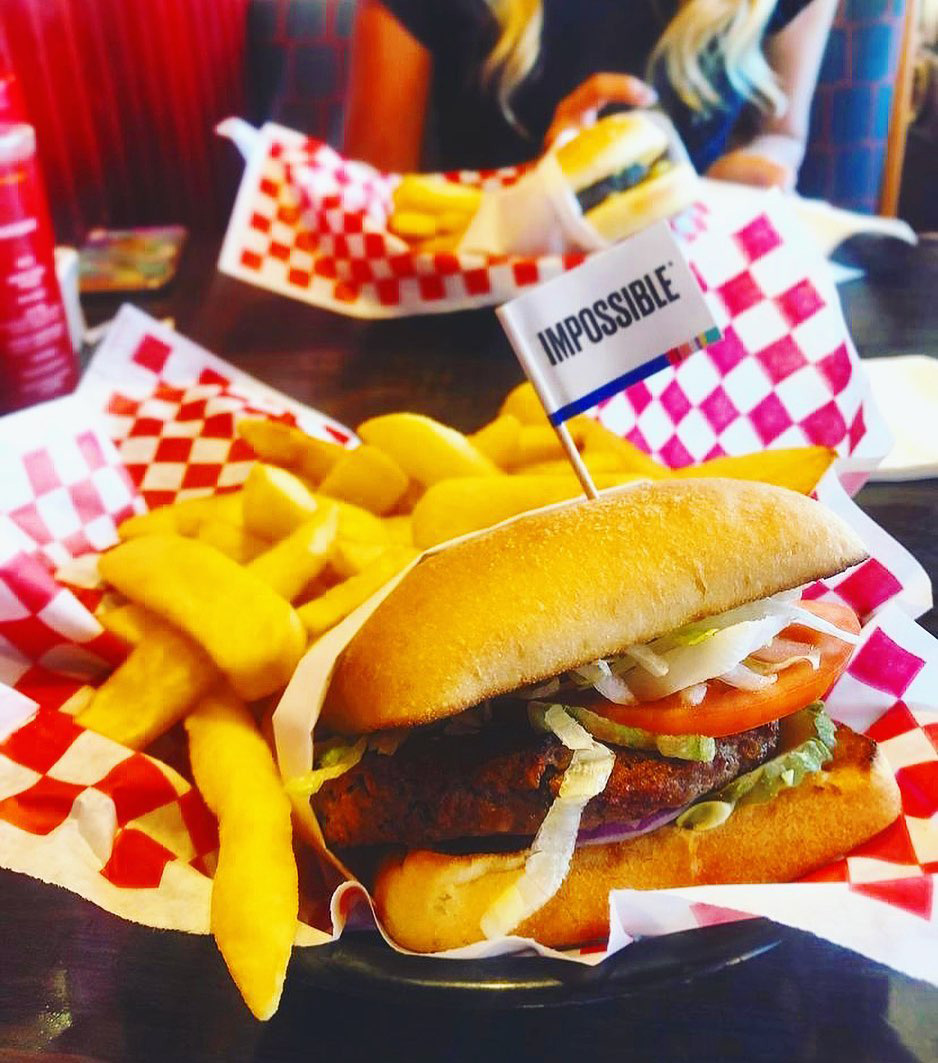 Photo credit: @theveganventures on Instagram
Need some comfort food stat? A customized 'za from Blaze Pizza is sure to do the trick. Start with the original, high-rise, or gluten-free dough. Top with red sauce or spicy red sauce, vegan cheese, and plant-based chorizo. Next, add all the veggies you like—it's artichokes, olives, tomatoes, onions, and zucchini for us. If you're sharing your comfort food with others, or just want a ton of leftovers, add an order of vegan cheese bread. You're welcome.
Photo credit: @gimmeveganfoodplease
Whether you're craving breakfast, lunch, or dinner, this diner-style restaurant has the vegan eats! Build your own burger with the Beyond patty on a whole wheat or brioche bun, and pair it with fries. For Denny's breakfast vibes, order a skillet, like the Santa Fe Sizzlin' Skillet, without meat, eggs, or cheese. Load it up with extra veggies, fresh avocado, and … dare we say it … ketchup.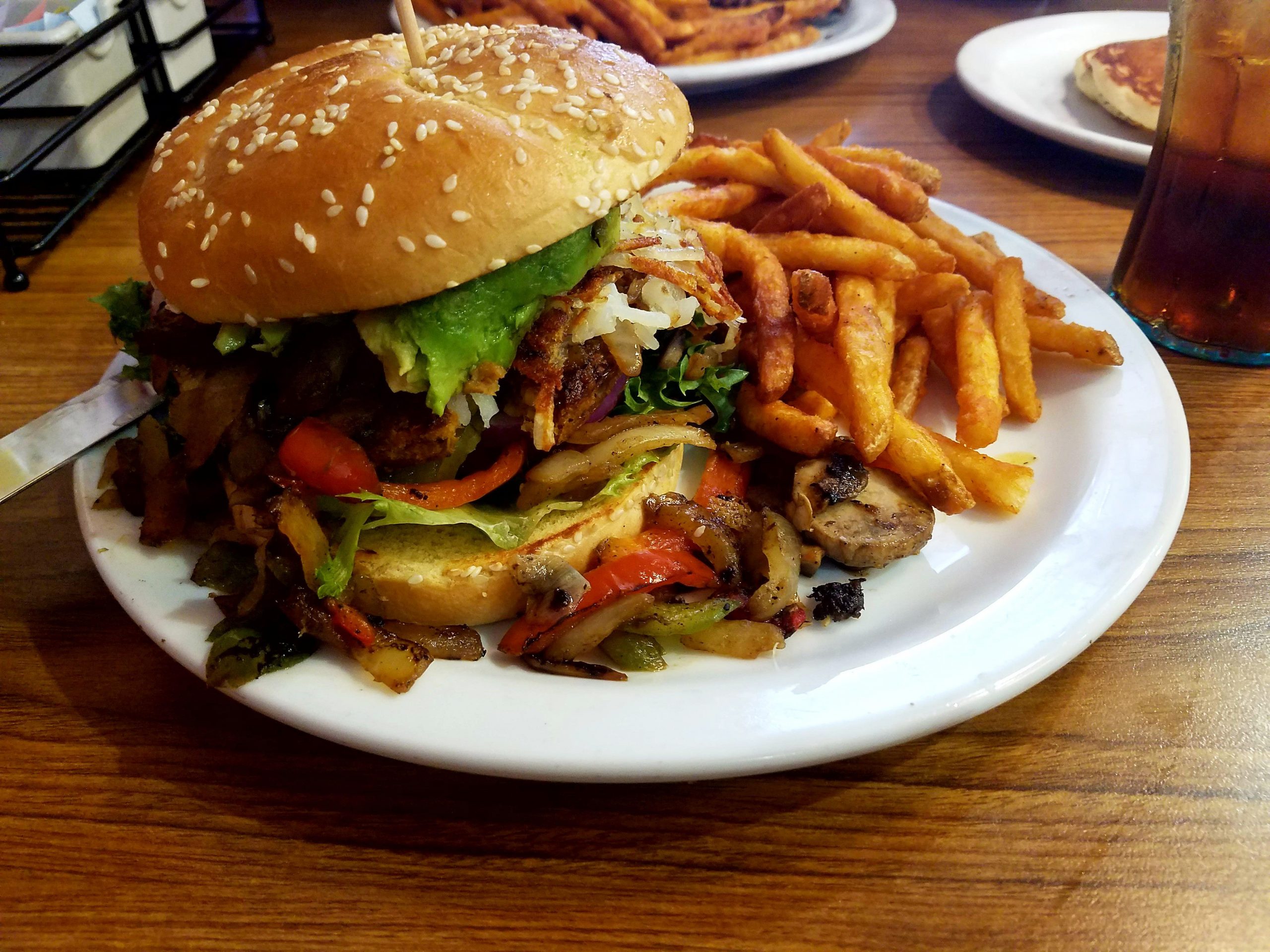 Photo credit: u/HeroFantom on Reddit
Two words: fried pickles. Yup, this comforting appetizer is totally vegan when ordered sans ranch. Might we suggest BBQ sauce? To round out your Chili's appetizer night out, be sure to opt for a basket of french fries and an order of crispy tortilla chips ordered with salsa, guacamole, and a side of beans for chip dipping—trust us.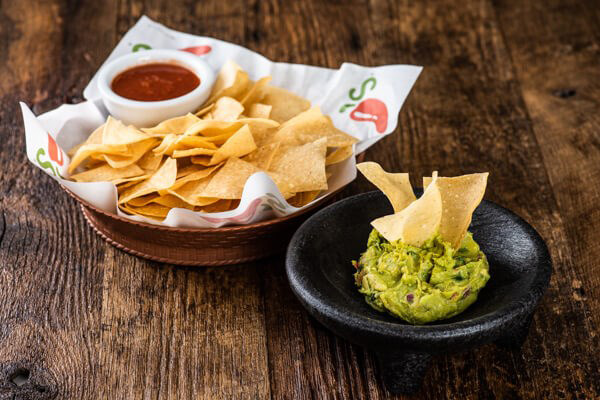 Photo credit: Freebies Ninja
Build your own loaded burrito or bowl at Qdoba for the ultimate Mexican comfort food feast. This fast-casual chain offers vegan-friendly ground Impossible meat along with tortillas, chips, rice, beans, fajita veggies, guacamole, veggie toppings, and a variety of plant-based salsas. Get creative, load up your edible masterpiece, and snap a pic for the gram.
Photo credit: @thejewishvegan on Instagram
There's something so comforting about pasta with sauce. Vegan diners can order Linguine Positano or Spaghetti Pomodoro. Don't sleep on the bread with oil or the grilled, steamed, or sauteed veggie side dishes. Vegetables can totally be comfort foods, too. Order in or have it delivered. We hear these options pair well with vegan wine and a comfy couch.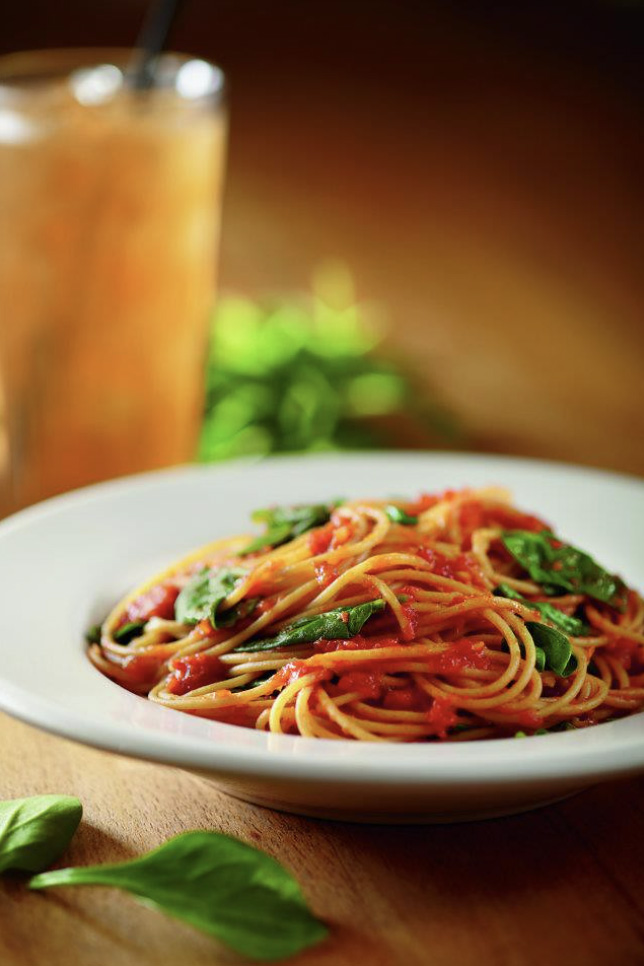 Photo credit: The National Restaurant Association
Live near a TGI Fridays? Grab yourself a Beyond Meat burger. Order without cheese or Fridays sauce and on the challah bun. This comforting handheld comes loaded with lettuce, tomato, red onions, and pickles. Go on, be extra and add that avocado too. Fridays also offers vegan-friendly fries and veganizable appetizers—the warm pretzels can be vegan if butter and cheese are omitted.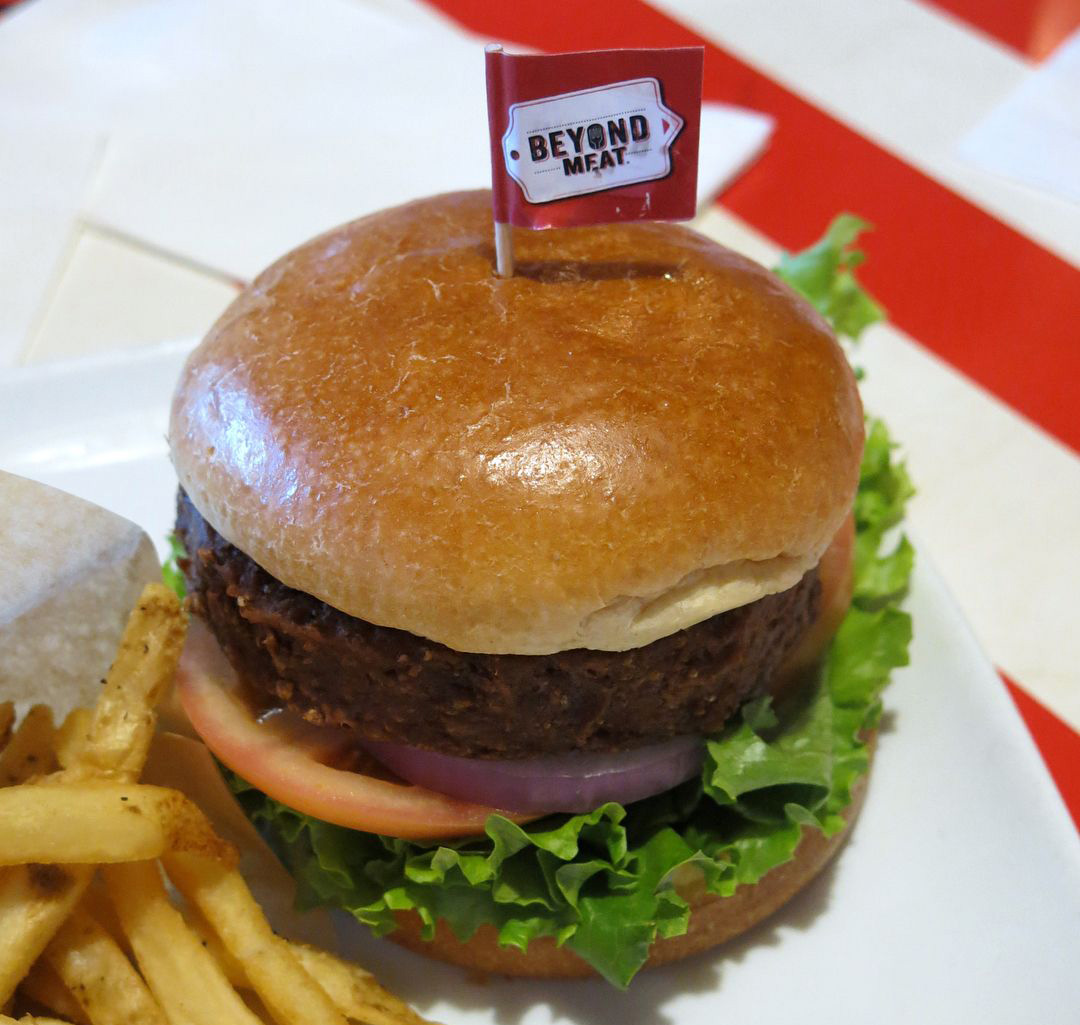 Photo credit: @bigtentvegan on Instagram
There isn't much a big bowl of pasta can't fix. That isn't totally true, but this place is really good. Noodles & Company offers several veganizable dishes, but the Japanese Pan Noodles are our fave. This vegan-by-default dish packs caramelized udon noodles, seasoned tofu, broccoli, mushrooms, and carrots with sweet soy sauce, black sesame seeds, and cilantro. It's time to veg out!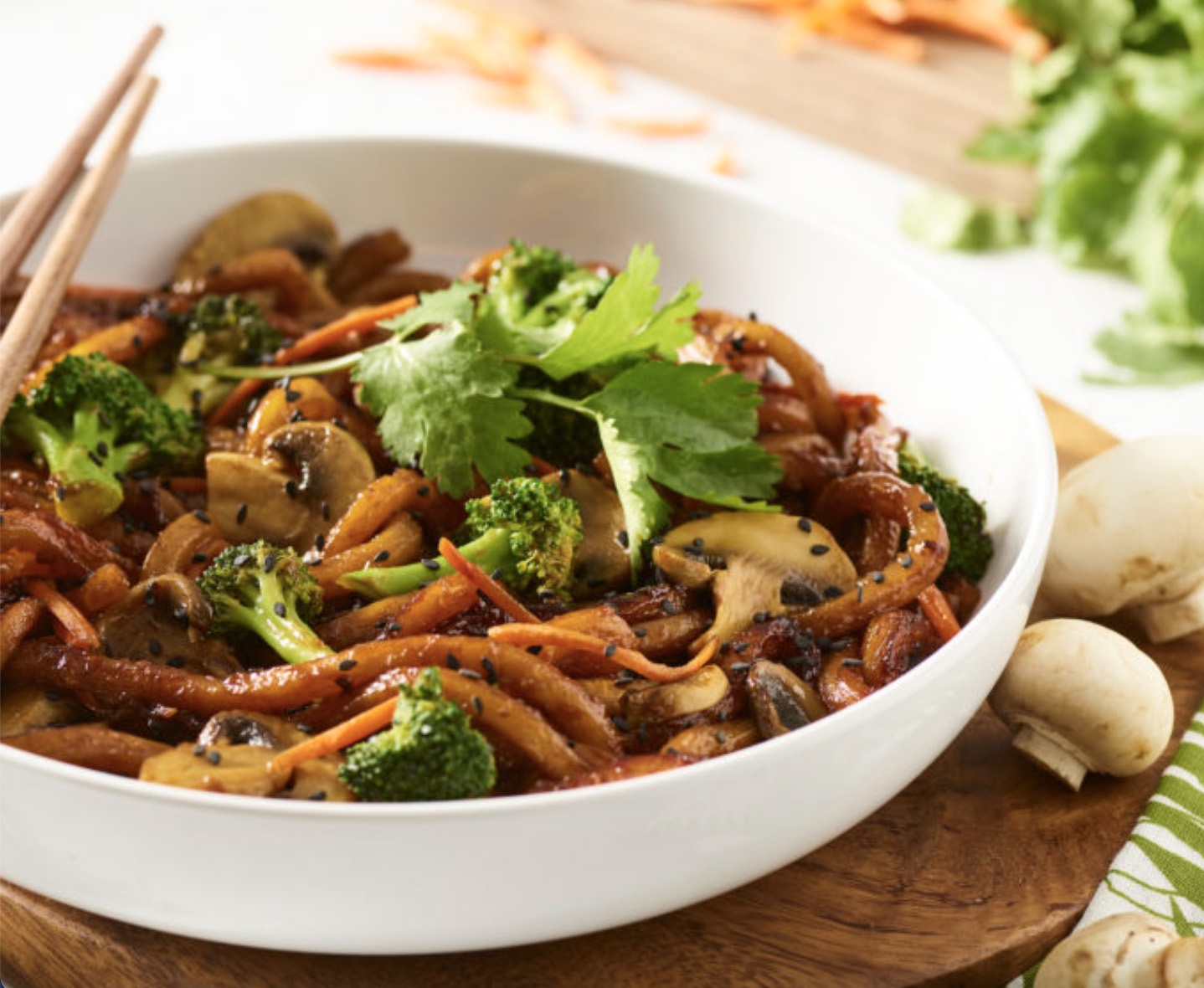 Looking for a little bit of everything? Sonic Drive-In is your new BFF for vegan-friendly appetizers. Check out the snacks and sides section for a tasty place to start. The tots, fries, and onion rings are totally vegan as ordered. The soft pretzel twist is also a cruelty-free option when ordered without cheese—we suggest mustard, barbeque sauce, or marinara for dipping.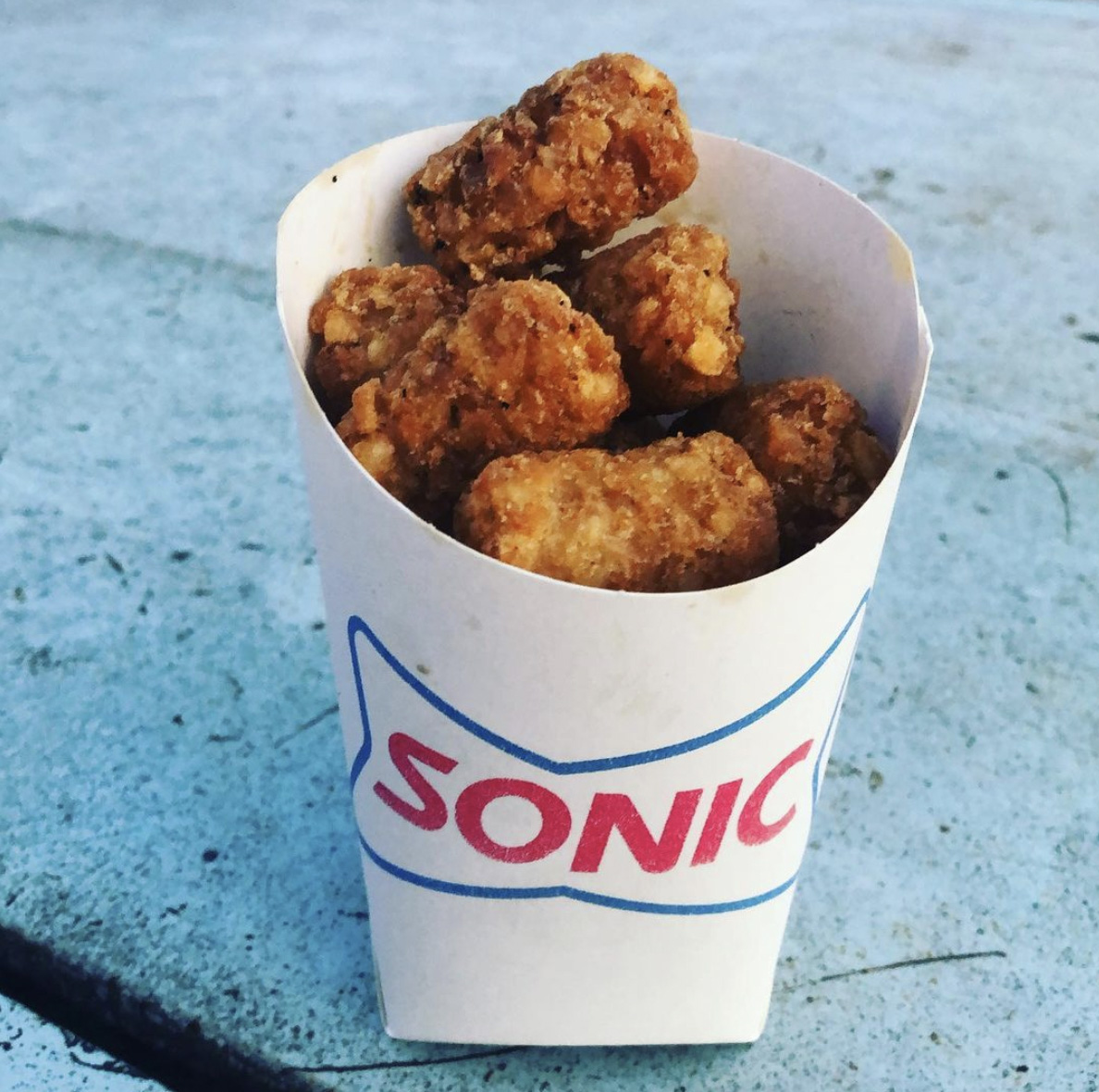 Photo credit: @cityzero_greenwood.ar on Instagram
So it's been a long day—we totally get it! Forget getting ready to go out to eat or worse yet, cooking a meal. Take it easy tonight and head through the drive-thru for some comforting grub. Fazoli's offers spaghetti with marinara as a vegan option, ordered with or without broccoli. Pair this pasta classic with breadsticks sans garlic butter topping and a tasty beverage. Dinner is served.
From toasted breakfast bagels and hearty oatmeal to modified bowls, salads, and sandwiches, Panera Bread has a plethora of vegan-friendly options. Although this fast-casual eatery and cafe could likely fuel several meals' worth of comforting eats, give Panera a round of applause for their Ten Vegetable Soup—wait for it—in a freaking vegan-friendly bread bowl! We aren't being dramatic, you are.
Photo credit: @naturallygrace_ on Instagram
We're going to start off right now and say there's no vegan cheesecake—but with modifiable appetizers, a vegan cobb salad, pasta dishes, and plant-based Glamburgers, this spot does offer options, friends! For the ultimate comforting feast from The Cheesecake Factory, we suggest the Impossible Burger. This familiar patty comes with melted vegan cheese, a variety of veggies, and special sauce on a toasted brioche bun.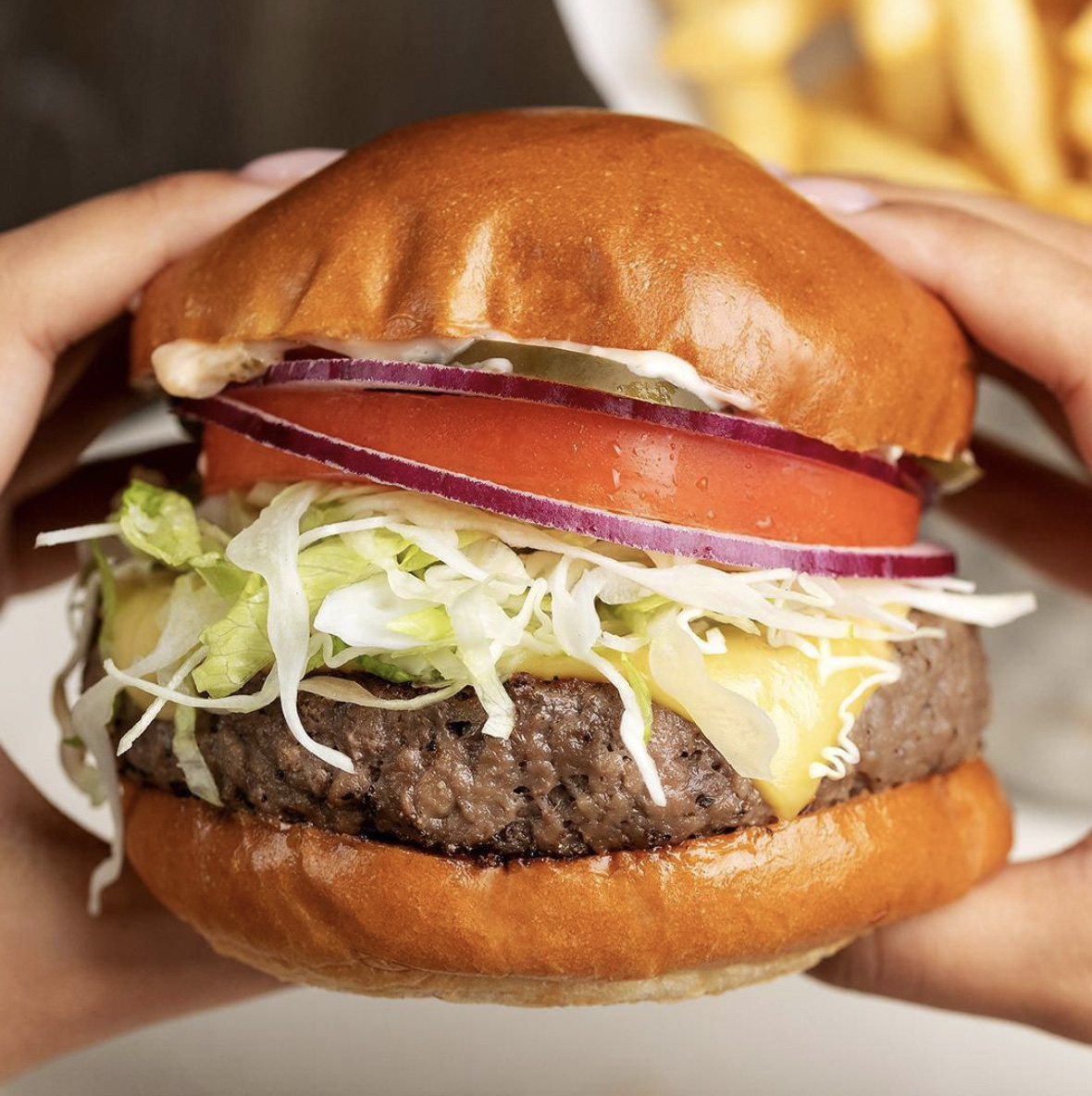 Two words: Sofritas burrito. Pick up this loaded, comforting handheld from Chipotle Mexican Grill on your way home from school, class, or errands. We love adding rice, beans, guacamole, fajita veggies, and allll the salsas. This well-known chain also offers vegan-friendly bowls, salads, tacos, and snacks as well. Guac might not be extra (when ordered with the fajita veggie dishes), but that doesn't mean you can't be.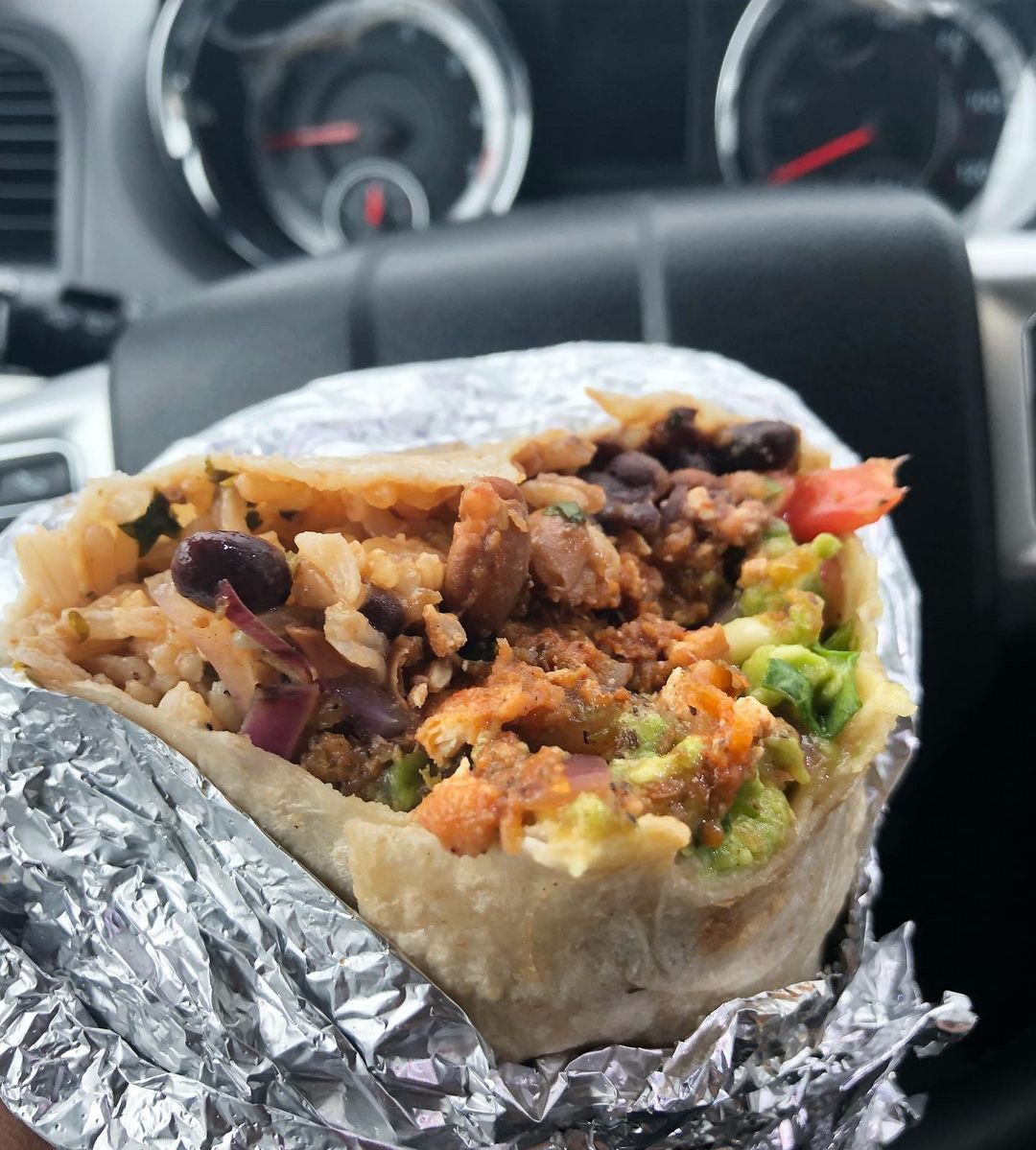 Photo credit: @icanyoucanvegan on Instagram
This Asian food bistro offers several comforting, plant-based dishes to enjoy. The PF Chang's menu serves up a variety of veggie appetizers like the Chili Garlic Green Beans along with hearty entrees. Try the Buddha's Feast, Ma Po Tofu, or Stir-Fried Eggplant next time you're out. Don't skimp on the rice—both white and brown rice are steamed and totally plant-based.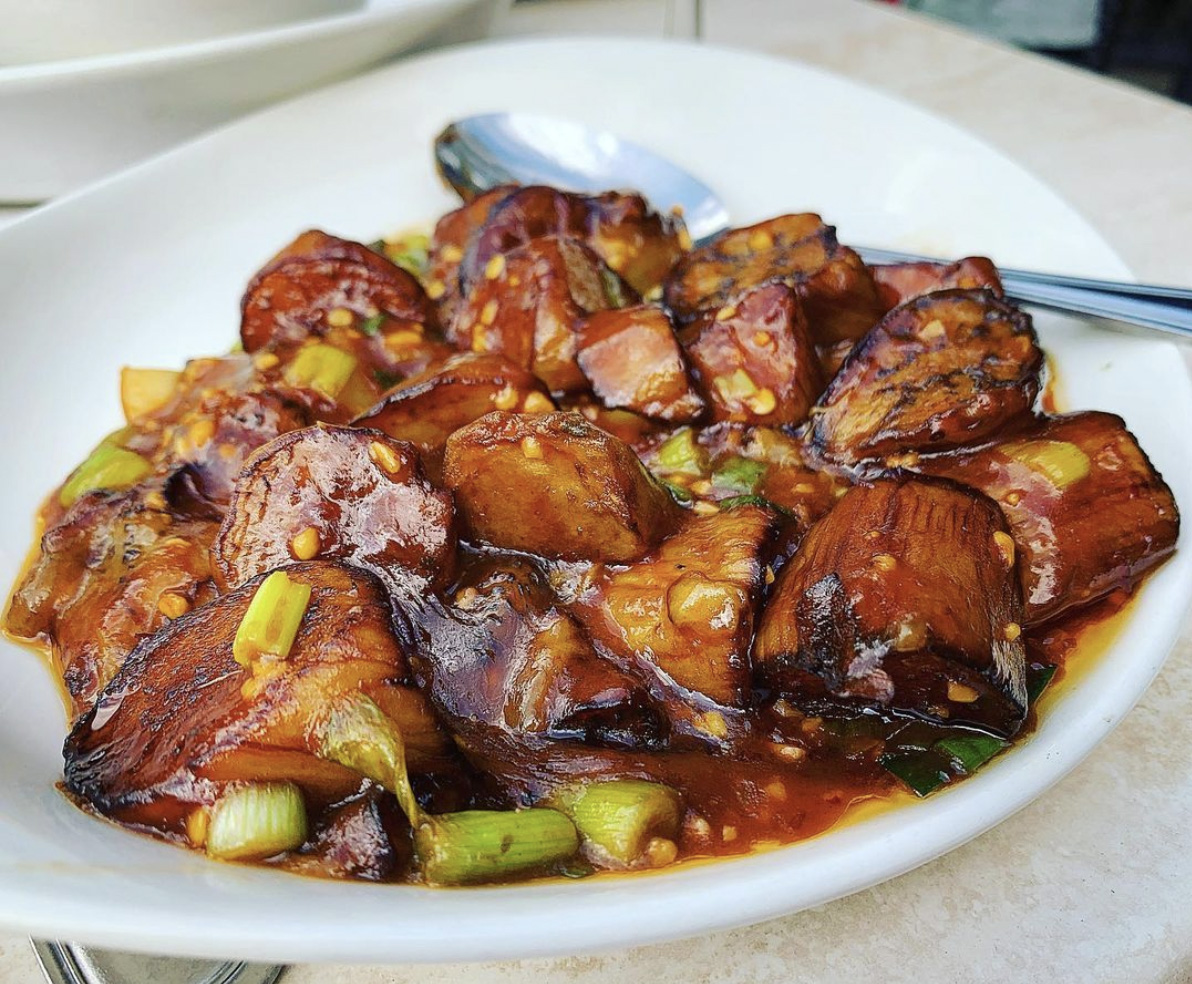 Photo credit: @loridear on Instagram