Donut or doughnut? No matter how you spell it, today is the day we celebrate these sugar-covered wheels of deliciousness—it's National Donut Day!
RELATED: Black-Owned Vegan and Vegan-Friendly Nationwide Restaurant Directory
---
Join VegUP and Using My Privilege to take a stand against racism. Click here to learn more and donate now.
Here is a list of must-try indulgent, cruelty-free donuts from across the nation. We even threw in a couple gluten-free options for those with allergies.
Beacon Doughnut Co.
Chicago, IL
Beacon Doughnuts are sold at the Wicker Park Farmers Market in Chicago on Sunday morning. Vegan options are available and the menu features new flavors each week. Some favorites include Boston Cream, Cookies n' Cream and Samoa, but make sure you get to the market early, they sell out fast!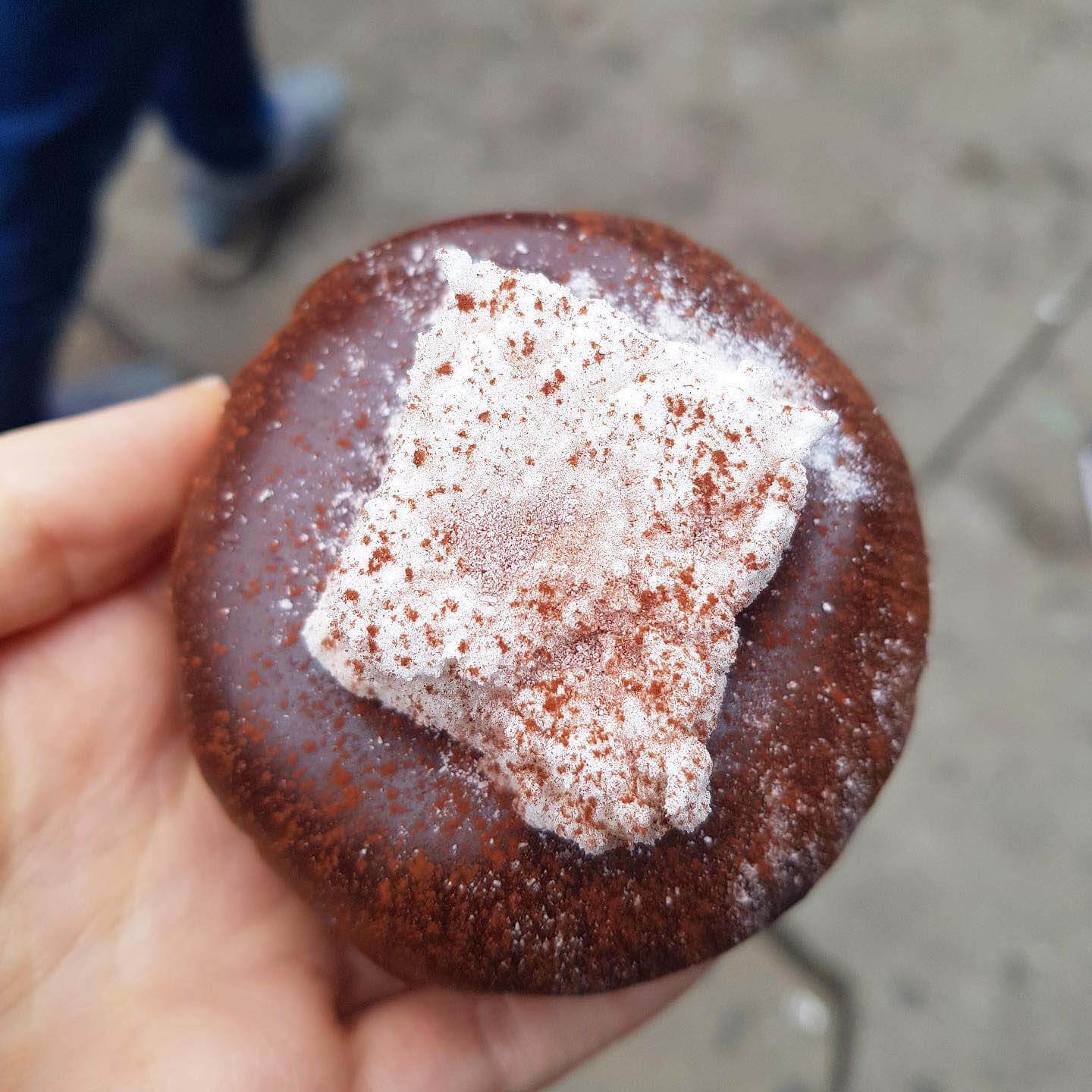 Beet Box Bakery
Denver, CO
Beet Box Bakery is an all-vegan bakery that sells vegan and gluten-free donuts! Located in Denver, they serve these fresh-baked treats in drool-worthy flavors. Our pick is the Almond Vanilla, but the Blueberry Maple Granola is a winner as well.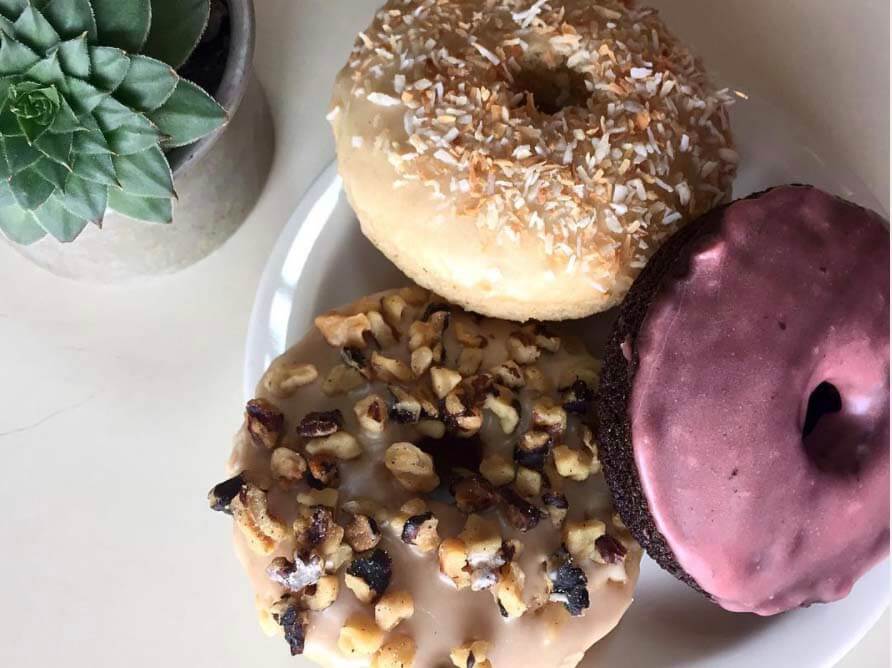 Craft Donuts + Coffee
Chicago, IL
Need to grab a quick breakfast in the Chicago suburbs? Craft Donuts has mouthwatering vegan donuts, baked fresh every morning. Their menu is posted on social media, but some favorites include vegan yeast-raised Oreo, Cookie Butter, and classic Sugar + Salt.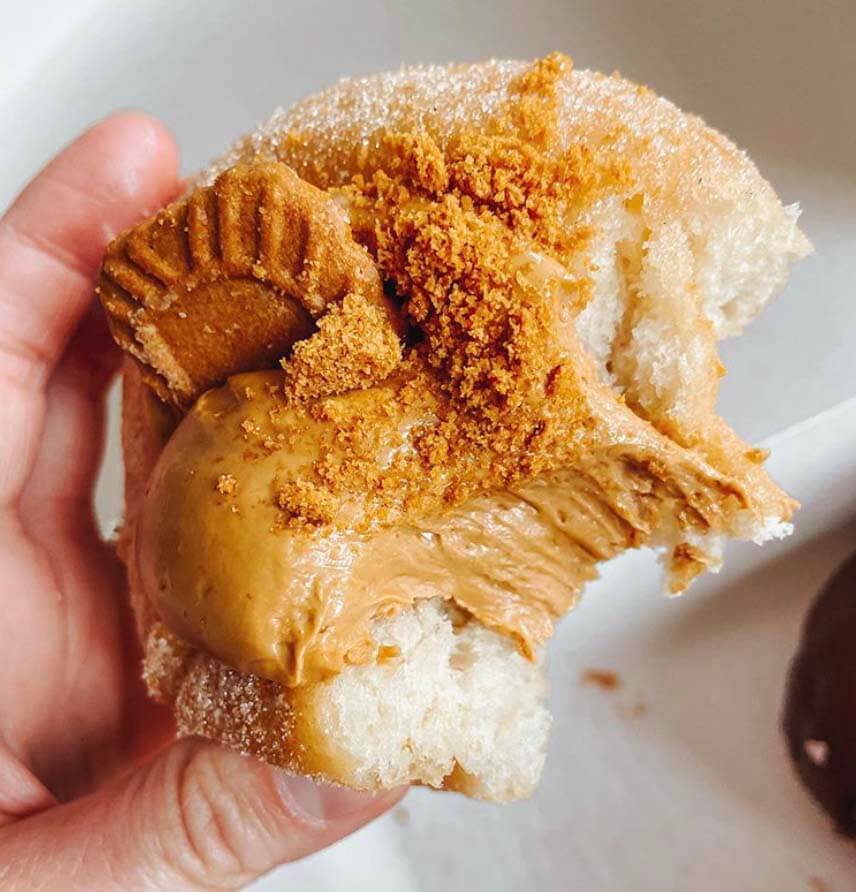 Dottie's Donuts
Philadelphia, PA
This 100% vegan donuttery showcases their menu on Instagram. At Dottie's Donuts, the options are ever-changing; Chocolate Pistachio, Lemon Poppy, Rice Crispy Treat, and more. Choose from a regular or filled donut and grab a hot coffee with a splash of almond milk for a quick breakfast.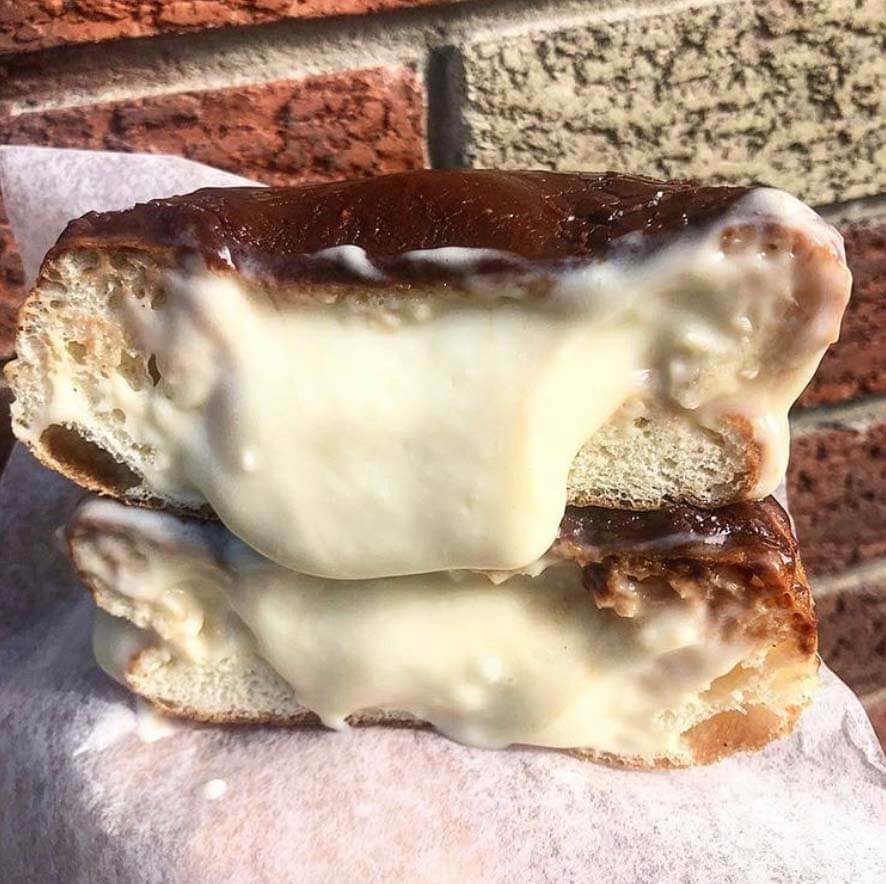 Donut Bar
Tucson, AZ
Donut Bar offers vegan cake and yeast-raised donuts that are clearly labeled on their menu. Apple Fritter, Creme Brulee and Vegan Funfetti are just a few of the options.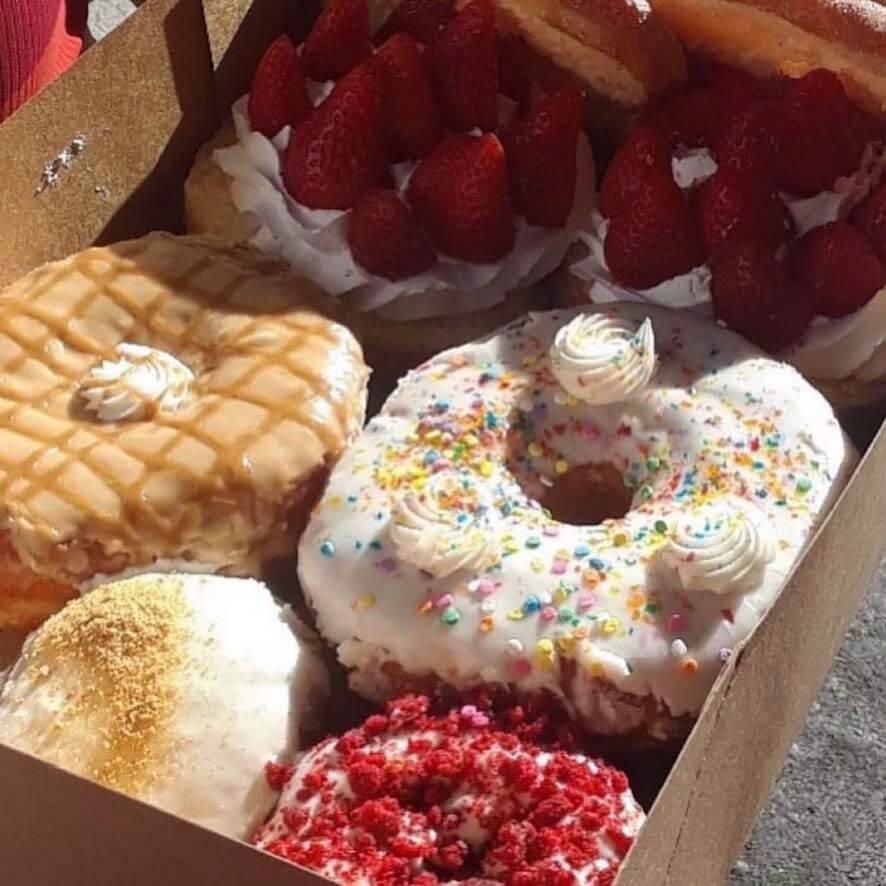 Donut Friend
Los Angeles, CA
Donut Friend is a donut lover's dream come true. This shop has three locations in California and allows you to create your perfect donut. The Strawberry Lab (raised donut filled with whipped cream, fresh strawberries, and topped with chocolate glaze) and Polar Berry Crunch (lemon glaze, fresh mixed berries, and fresh mint on top of a raised donut) are both a must-try.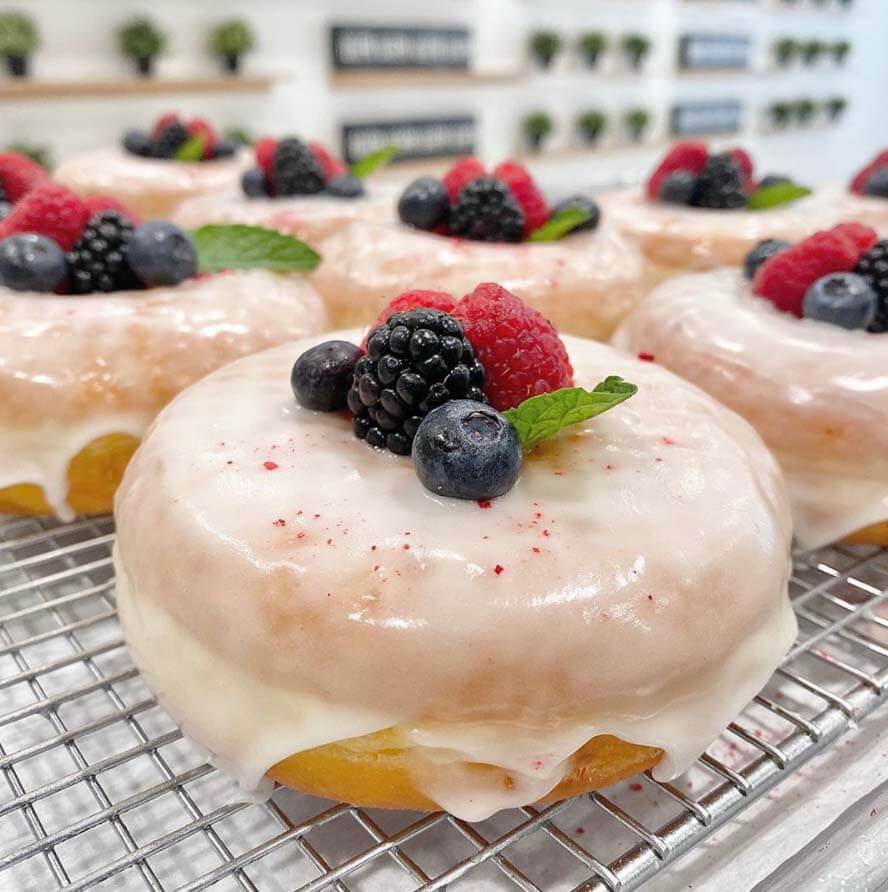 Dun-Well Doughnuts
Brooklyn, New York
Want fresh donuts in NYC? Dun-well Donuts in Brooklyn serves up fun flavors such as Blueberry Glazed, Double Chocolate Pie, and Peanut Butter Cup, as well as a classic Cinnamon Sugar.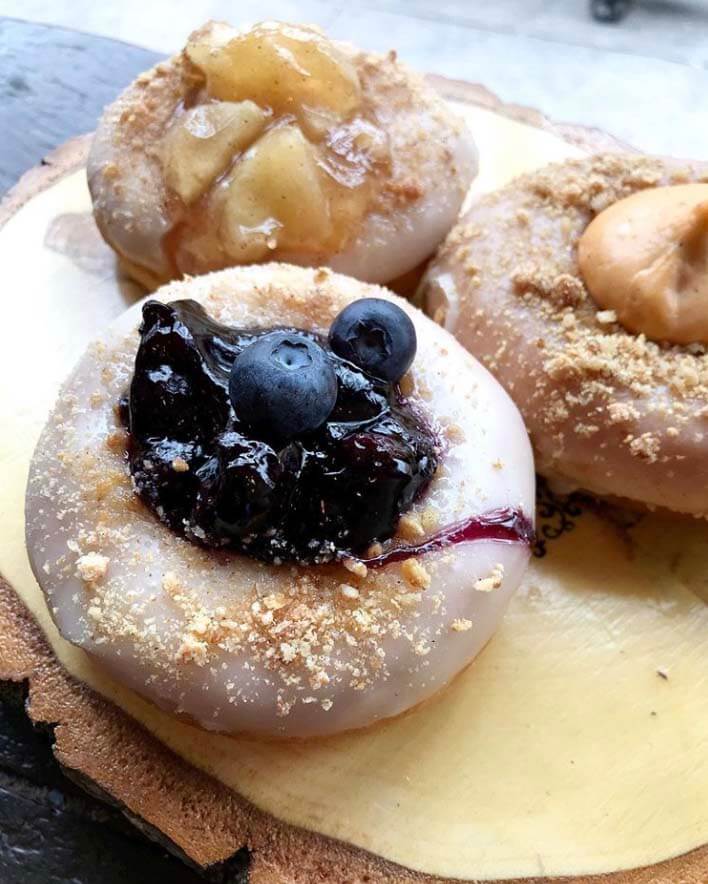 Halelife Bakery
Tampa, FL
Vegan and gluten-free donuts from warm sunny Tampa, Florida. Founders, Laura and Taylor, are committed to providing vegan, allergy-friendly desserts that taste good. Order Tiramisu, Boston Cream, and Blueberry Lemon donuts that everyone can enjoy.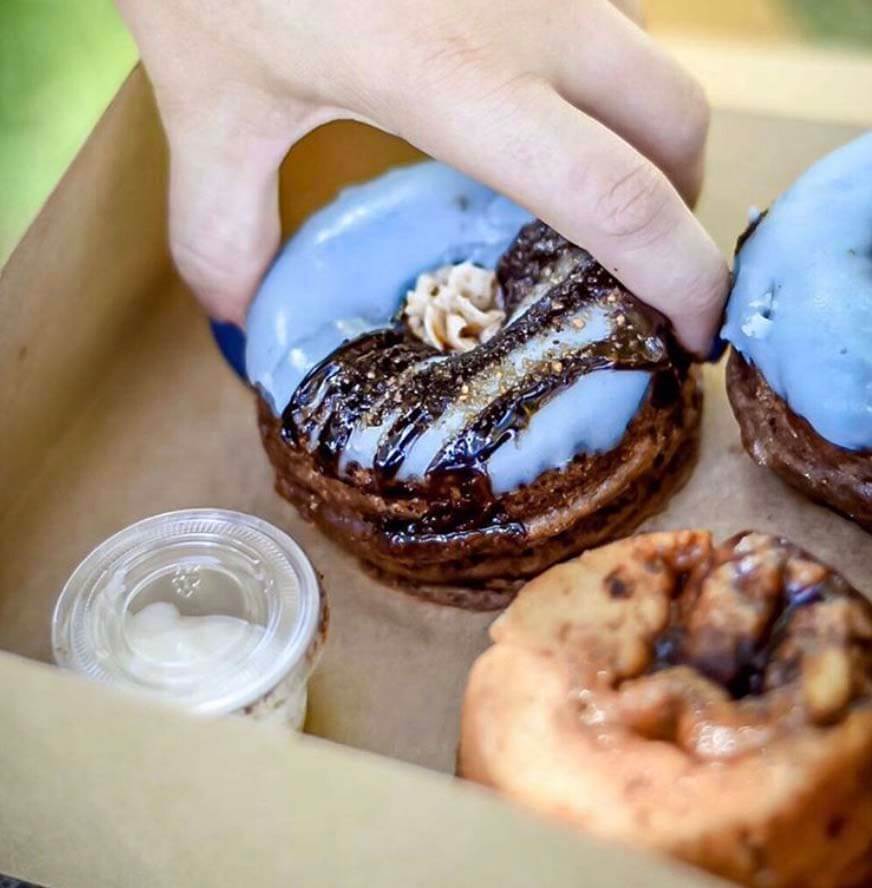 Peaceful Provisions
Peekskill, NY
These donuts are massive, often filled with delectable jam, vegan nutella, and chocolate. It's hard to pick a favorite as they rotate their offerings, but the Cinnamon Bun Doughnuts sure look tasty!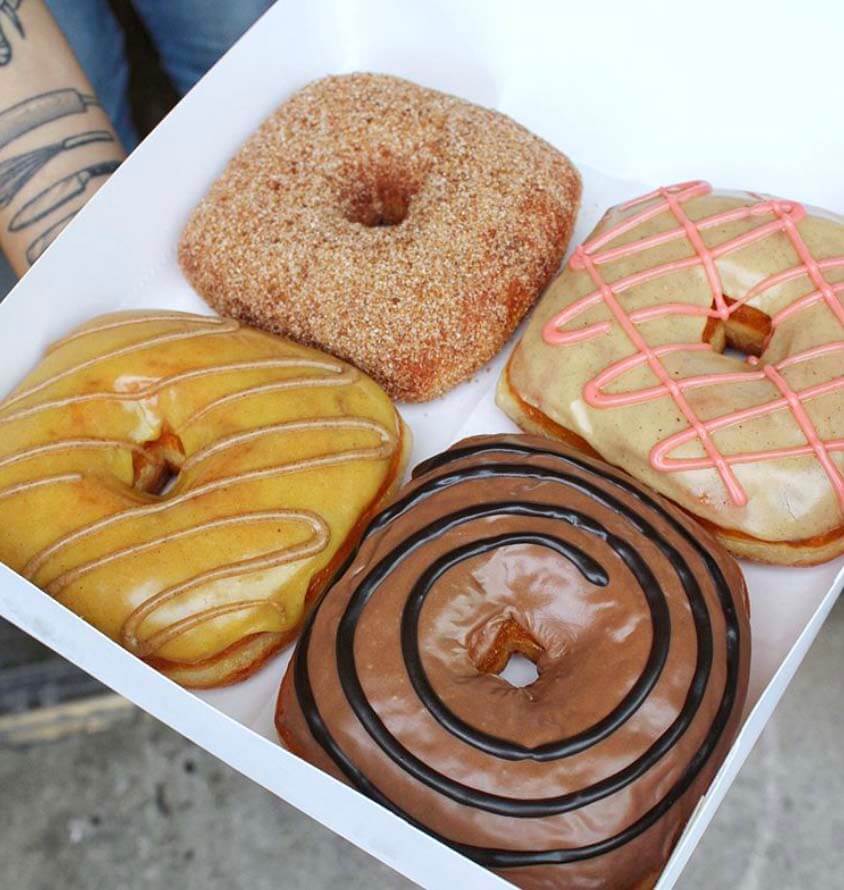 Sticky Fingers D.C
Washington D.C.
Every Tuesday,Thursday, and Sunday, Sticky Fingers D.C sells vegan donuts. They rotate flavors, so check out their Instagram for current offerings. Samoa, Boston Cream, S'mores, and Tiramisu are just some of the donut flavors.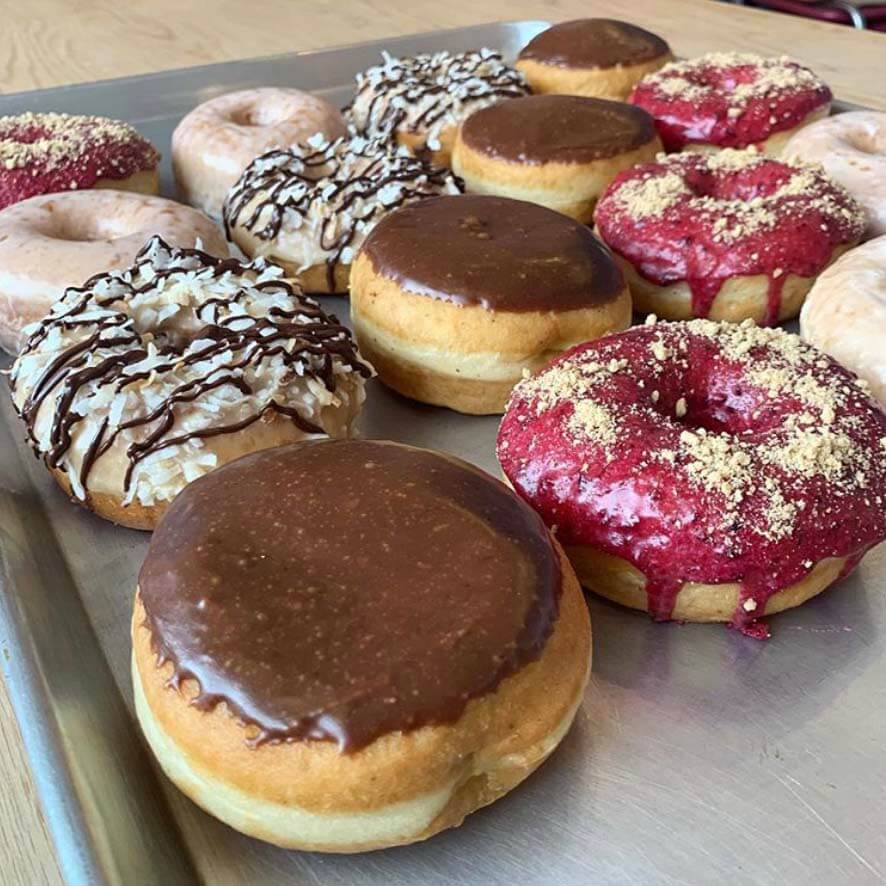 The Sweet Praxis
Syracuse, NY
https://www.instagram.com/p/B-pMWCdJIwL/ The Sweet Praxis in Syracuse, New York sells brioche vegan donuts in innovative flavors. Tart Raspberry, Chamomile Tea, Lemon Poppy, and Vanilla Snickerdoodle are just some of the menu options. The bakery announces its filled, classic, and surprise flavored donuts on Instagram for pickup on Friday, Saturday, and Sunday.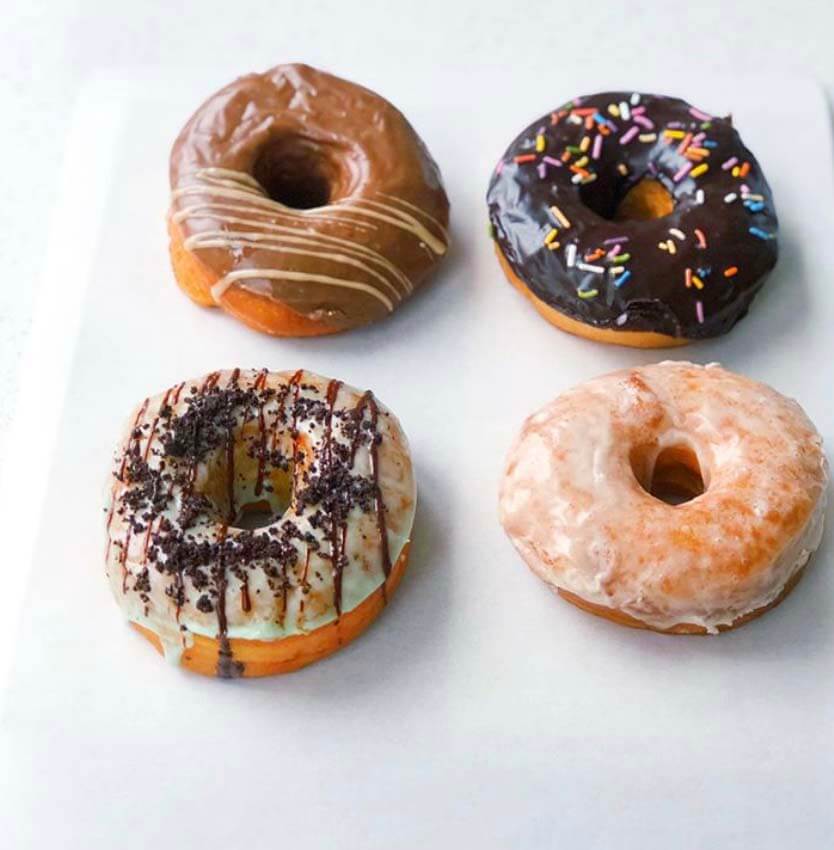 Vegan Treats
Bethlehem, PA
A vegan bakery in Bethlehem, PA, Vegan Treats sells over 15 varieties of doughnuts. The shop bakes every flavor from the classic Glazed to Vanilla Soy Chai and French Silk. You can stop in for a couple or pre-order a dozen for pickup.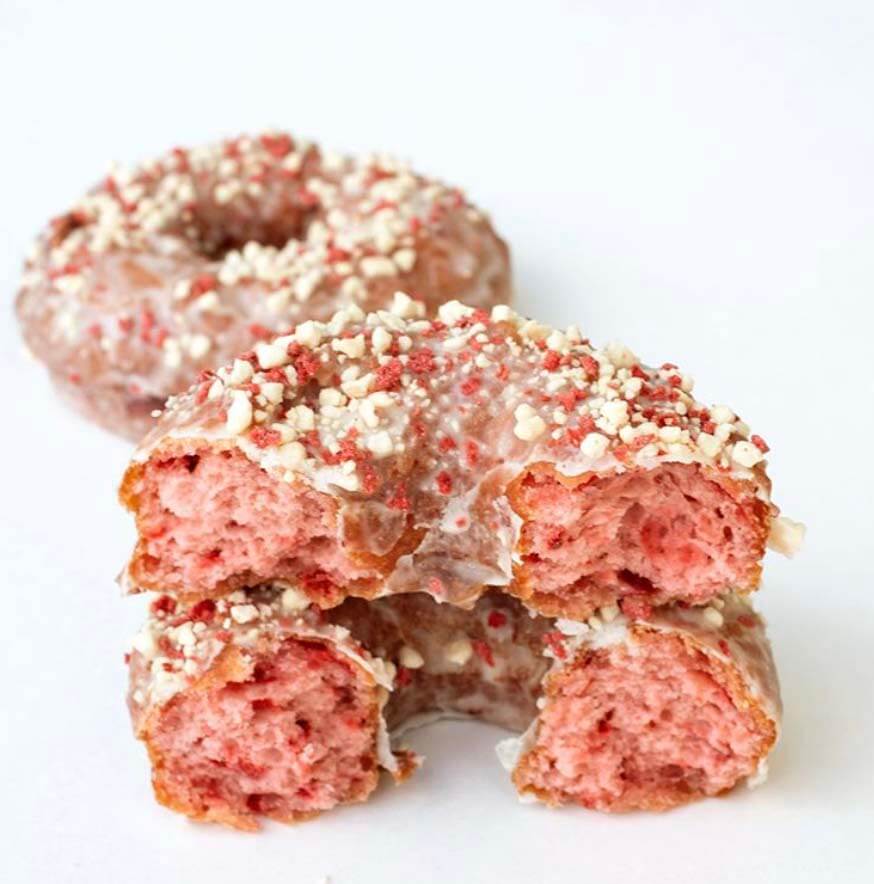 Feature photo: Donut Friend