These beauties are golden, flaky, and oh-so-buttery!
While traditionally made with butter, eggs, and milk, croissants used to be hard to find vegan. Now, there are many plant-based versions out there! Here's a list of the 11 best vegan croissants in Los Angeles.
Beverly Hills
Vegan
Chaumont Vegan is your ultimate stop for plant-based French fare! In the pastry case, you can find a wide variety of vegan croissants. Classic, almond, chocolate almond, matcha, rose water, strawberry, orange chocolate, lemon, and za'atar are some of the flavors to choose from. Our current fave is the Vegan Breakfast Croissant, a sandwich featuring scrambled JUST Egg, Daring Foods chicken pieces, tomato, cheese, lettuce, Cholula, mustard, and sweet chili sauce.
East Hollywood
Vegan
The Good Good specializes in vegan dishes and pastries with an Armenian twist! Their Savory Croissant can be ordered with the vegan filling options of sauteéd spinach & marinated feta, smoked provolone & house mushroom meat blend, or cheddar & everything. If you'd like to go the classic route, order a plain or chocolate croissant.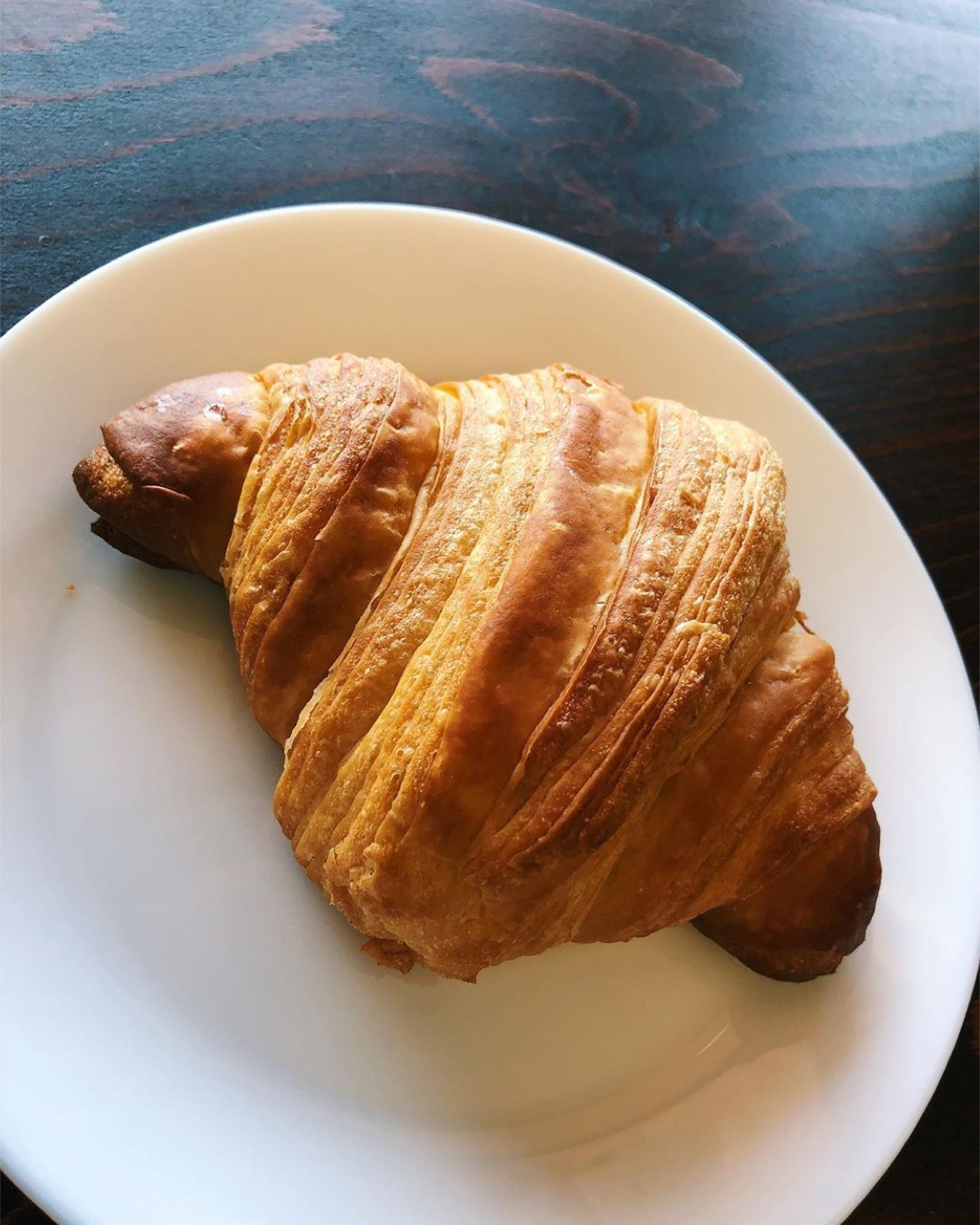 Venice
Vegan
For a satisfying snack before hitting Venice beach, stop by this plant-based deli for a vegan croissant or two! New Deli stocks plain, almond, and chocolate croissants from Frogs Bakery alongside other pastries, deli items, pantry staples, and grab-and-go meals.
Glassell Park
Vegan
This charming coffee shop serves quite a few croissant-based menu items. For starters, you can order the pastries solo in traditional and chocolate flavors. For fully loaded handhelds, order the OG Breakfast Sandwich on a croissant (marinated tofu or JUST Egg with vegan cheddar cheese, tomato, basil, and red onion) or the secret menu Sausage Croissant "Egg" Sandwich.
Photo credit: @charliethebrownieman on Instagram
Toluca Lake
Vegan
After receiving several requests from customers for plant-based options, Toluca Bakery & Cafe has now transitioned to be 100% vegan. How amazing is that? The family-owned bakery specializes in Mexican pan dulce, but they offer a few European-inspired bites as well, such as croissants, danishes, fruit tarts, and more.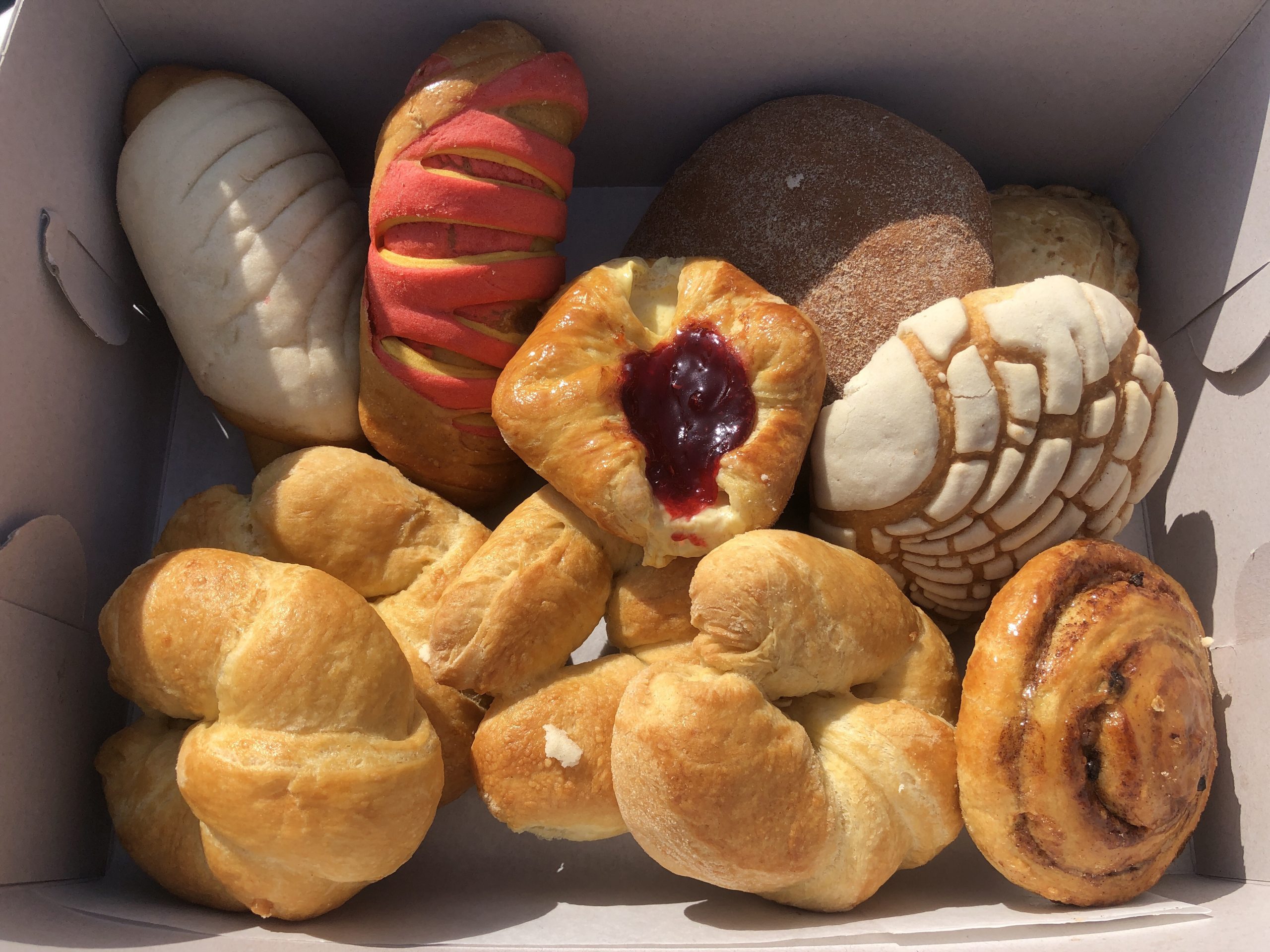 Beverly Hills
Vegan-Friendly
While not 100% vegan anymore, Ladurée's Beverly Hills location stocks numerous plant-based treats and eats! The Croissant, Pain au Chocolat (chocolate croissant), Matcha Brunette, and Raspberry Brunette can all be ordered vegan.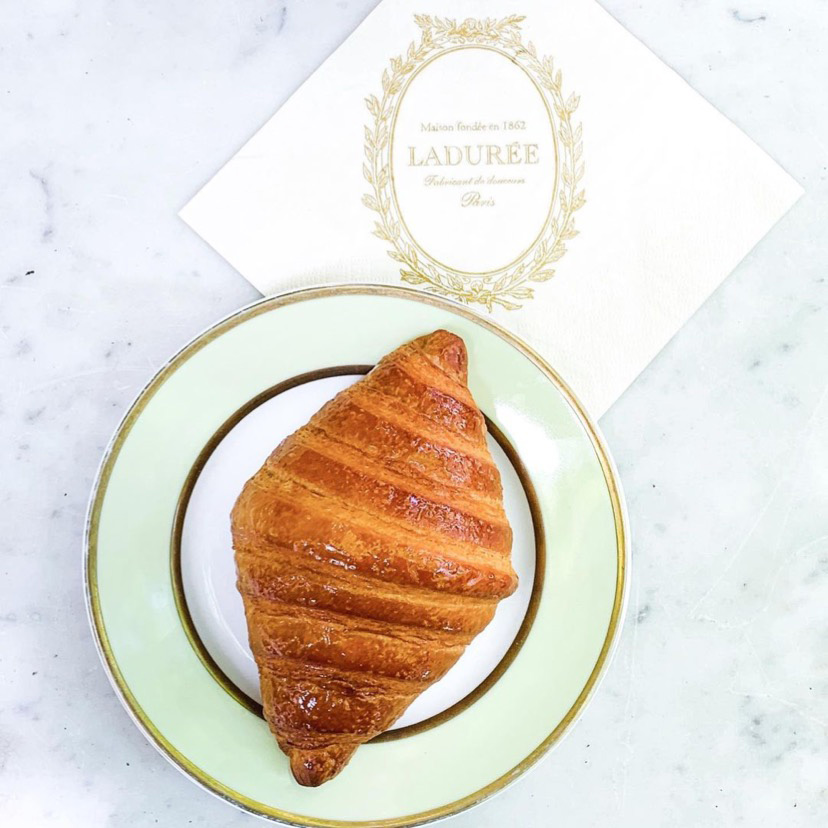 Multiple Locations
Vegan-Friendly
One of the best things to happen this decade is Whole Foods launching vegan croissants at all locations nationwide. These crescent-shaped cuties can be purchased solo or in packs of four—and let us just say, you're gonna want a 4-pack!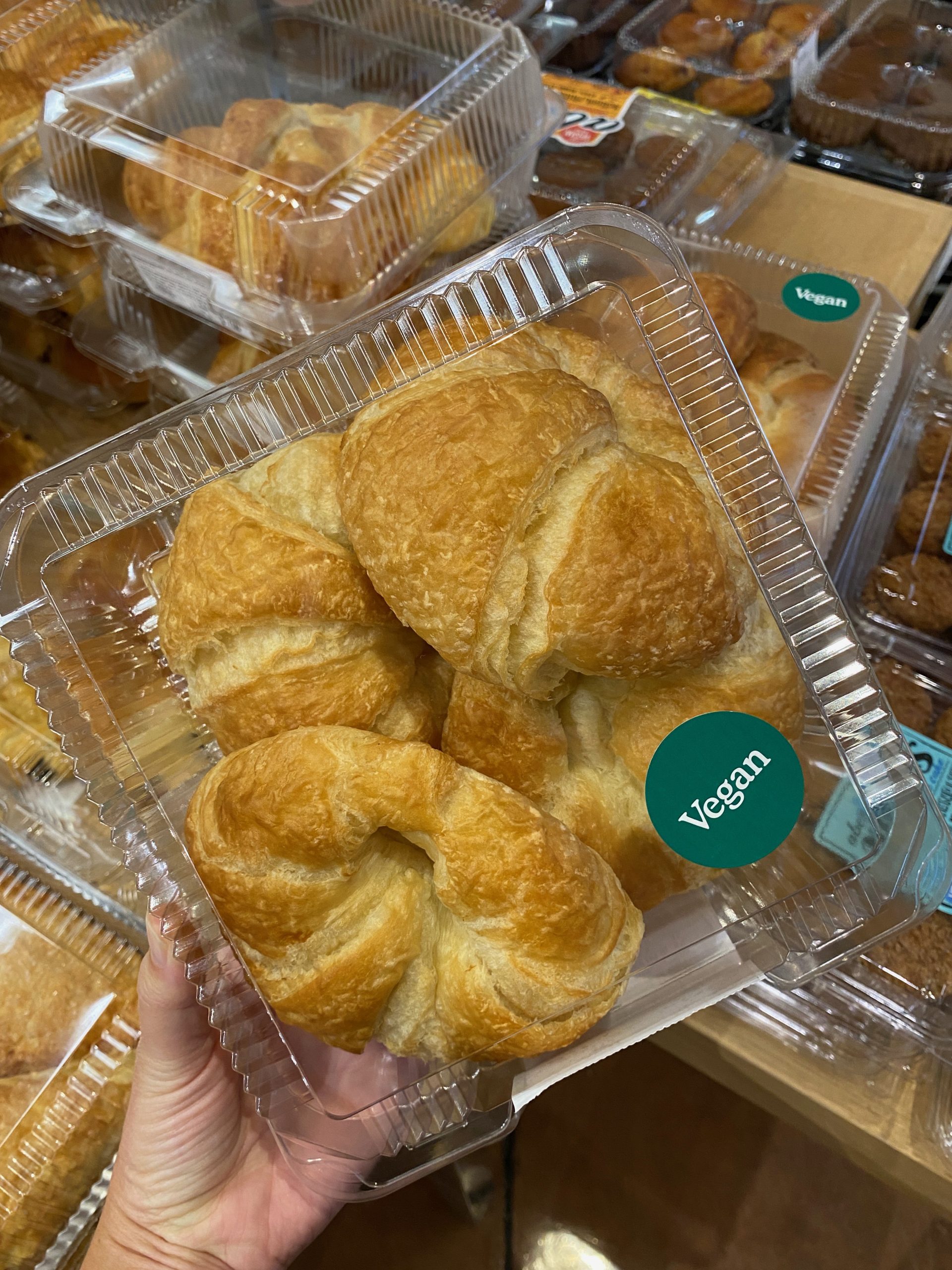 Mid-City
Vegan-Friendly
This nutrition-forward cafe offers a mind-blowing amount of intricate pastries and desserts, including fruit tarts, raw pies, crostatas, and tiramisu. To add to the pastry case, they've got croissants! You can order their buttery vegan croissant as-is or ask for it filled with chocolate. Pair it with their latte art, and you've got a deliciously photogenic breakfast. Note: Green Table Cafe is primarily vegan, but they offer a few dishes with bee pollen.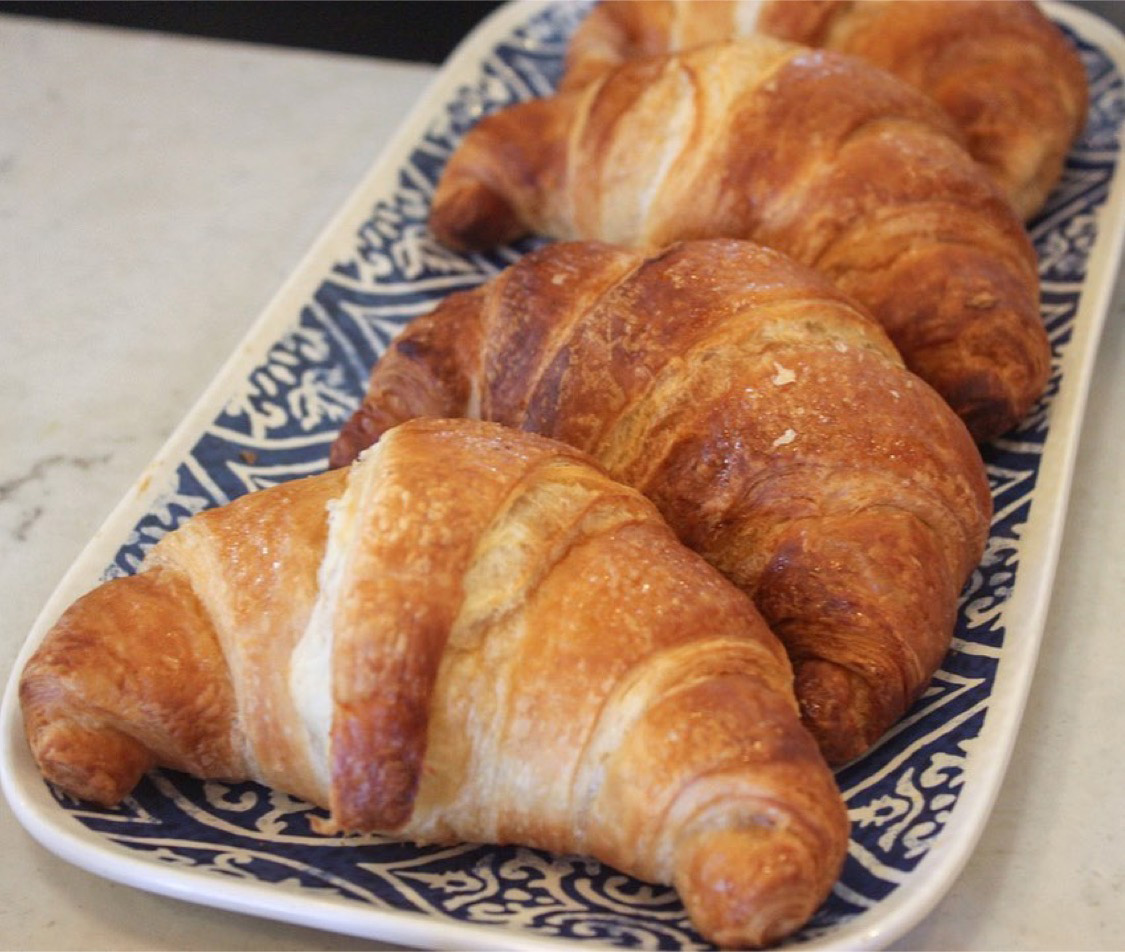 Multiple Locations
Vegan-Friendly
This vegan-friendly market and cafe houses plenty of great eats, grocery finds, and pastry items! If you're looking for your croissant fill, their hemp & pomegranate, carrot & orange, and chia flavors are 100% vegan. Warning: You may get stuck here for hours wandering the aisles in awe of all their plant-based products.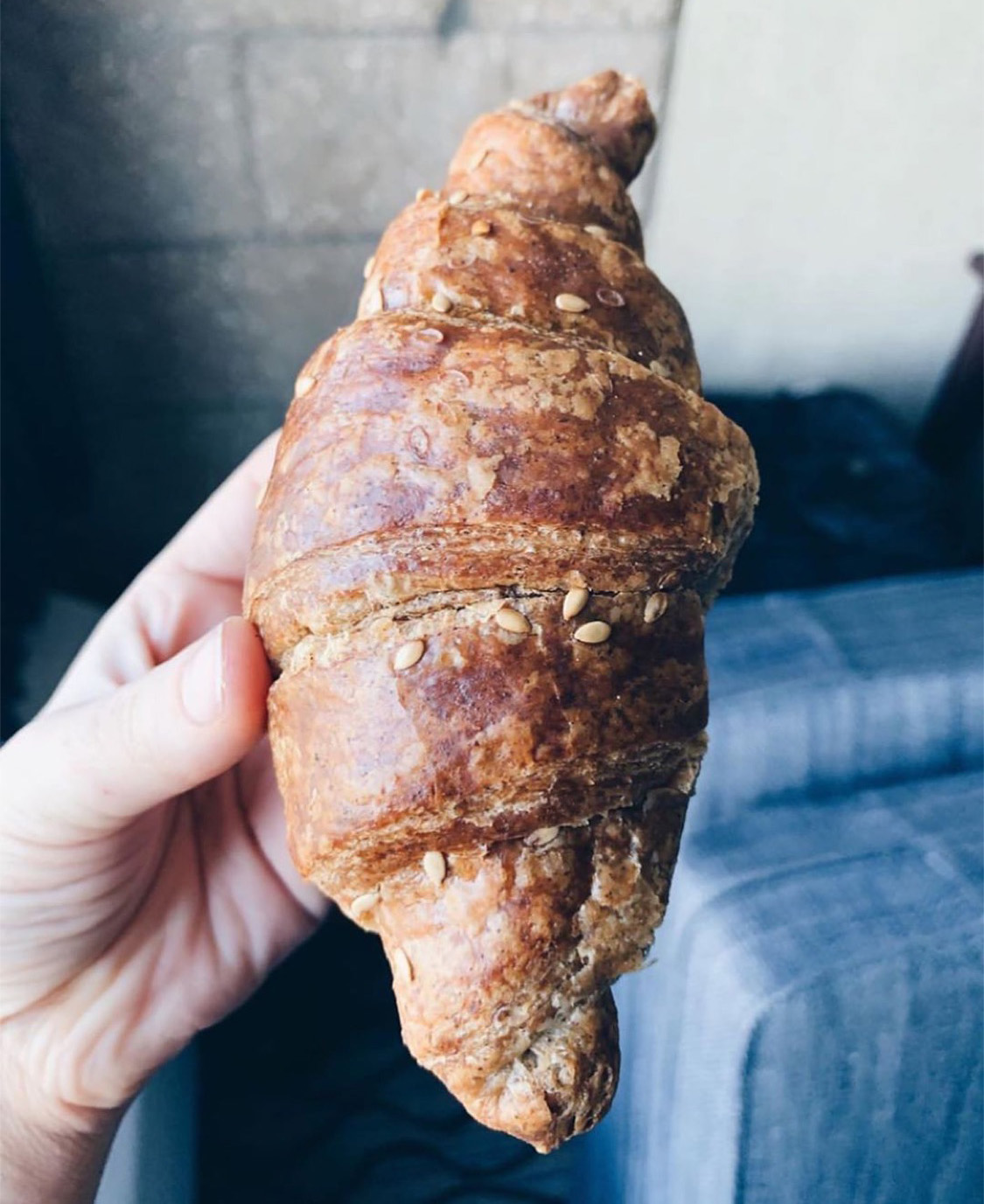 Photo credit: @plantpoweredanna on Instagram
Chinatown
Vegan-Friendly
The plain and chocolate croissants from this local female-owned bakery are so light and fluffy! While you're there, we'd suggest also loading up on vegan danishes, muffins, and cinnamon knots. In the past, Burgerlords has collaborated with Baker's Bench on a breakfast croissant sandwich called The Benchmark. Word has it, the limited-edition item will make another appearance at the Chinatown Burgerlords in the coming weeks!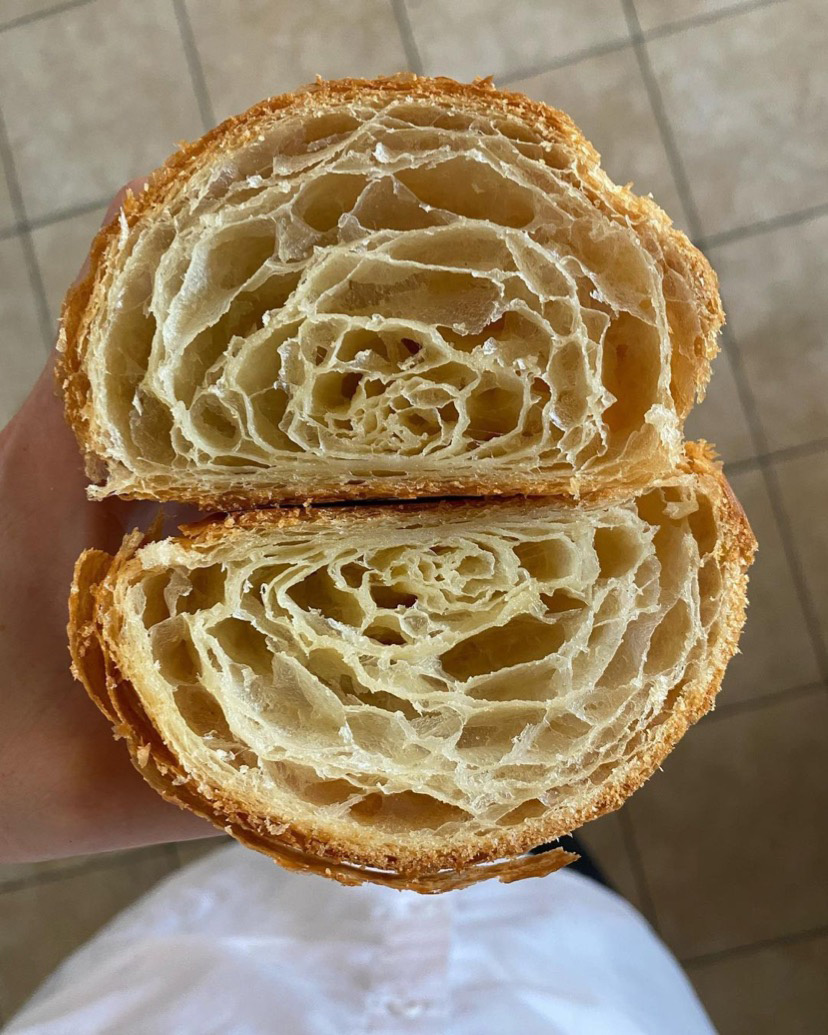 Pop-Up & Wholesale
Vegan-Friendly
Popping up at events, farmers markets, and in stores around town, this company has some ridiculous rolls in almond, chocolate, and classic flavors. Each croissant is made fresh daily using traditional French pastry techniques—a quality you can taste!