They say that money can't buy happiness, but it can buy chocolate! As far as we're concerned, that's pretty close. After all, who doesn't love a good ole chocolate bar? The beauty of chocolate is that no matter your preference, there's an option for everyone. Check out this list of our favorite picks from "milk" to dark and everything in between. Here are 10 vegan chocolate bars you need to try!
Not to be confused with Hello Panda, Panda Chocolates began with a simple mission: Create vegan "milk" chocolate bars that are indistinguishable from their dairy counterparts. Luckily for us, they succeeded! Their Hazelnut Cream and Pistachio Halva flavors are a sure bet to make you a chocoholic. All Panda Chocolates are 100% vegan, and their cocoa beans are UTZ certified. You can order from their generous array of both "milk" and dark chocolate bars directly on their website here.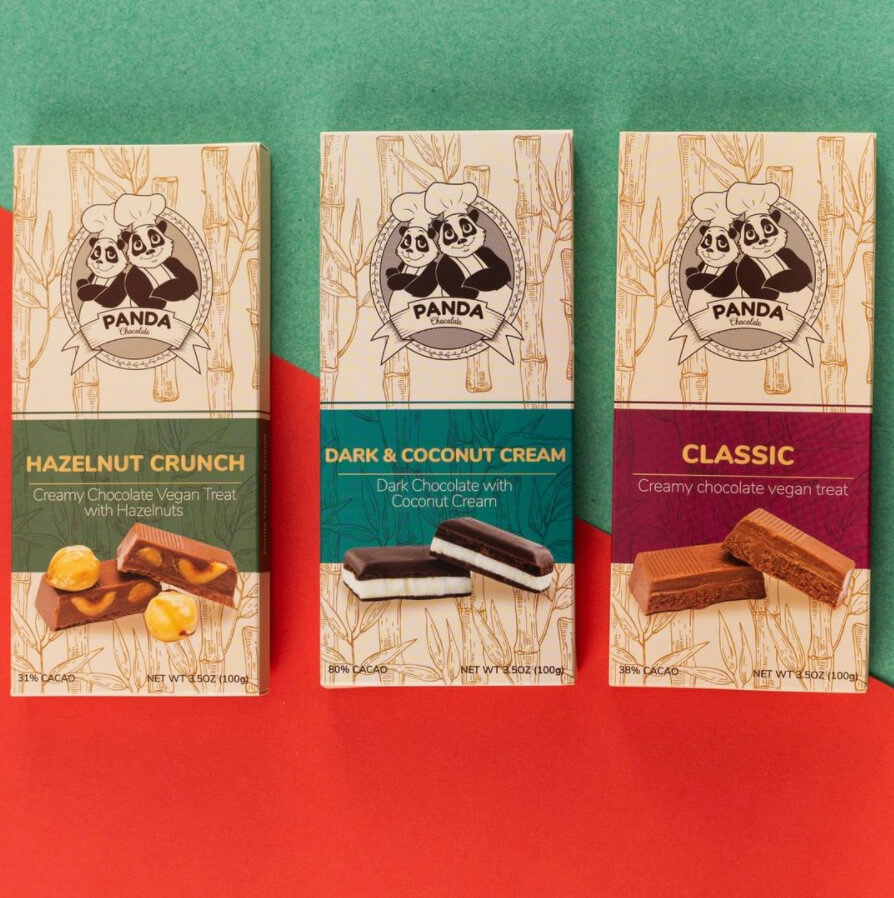 Who says you can't have it all? At Sjaak's (Pronounced "JACKS"), you can! Their creamy chocolate bars will satisfy anyone's craving. And you can rest happily knowing that every ingredient is organic, fair trade, non-GMO, and of course … vegan. There's no shortage of options when it comes to Sjaak's catalog. Their products range from "melk" chocolate bars to 70% extra dark chocolate bars and everything in between. You can find Sjaak's chocolate at select retailers nationwide and online at their website.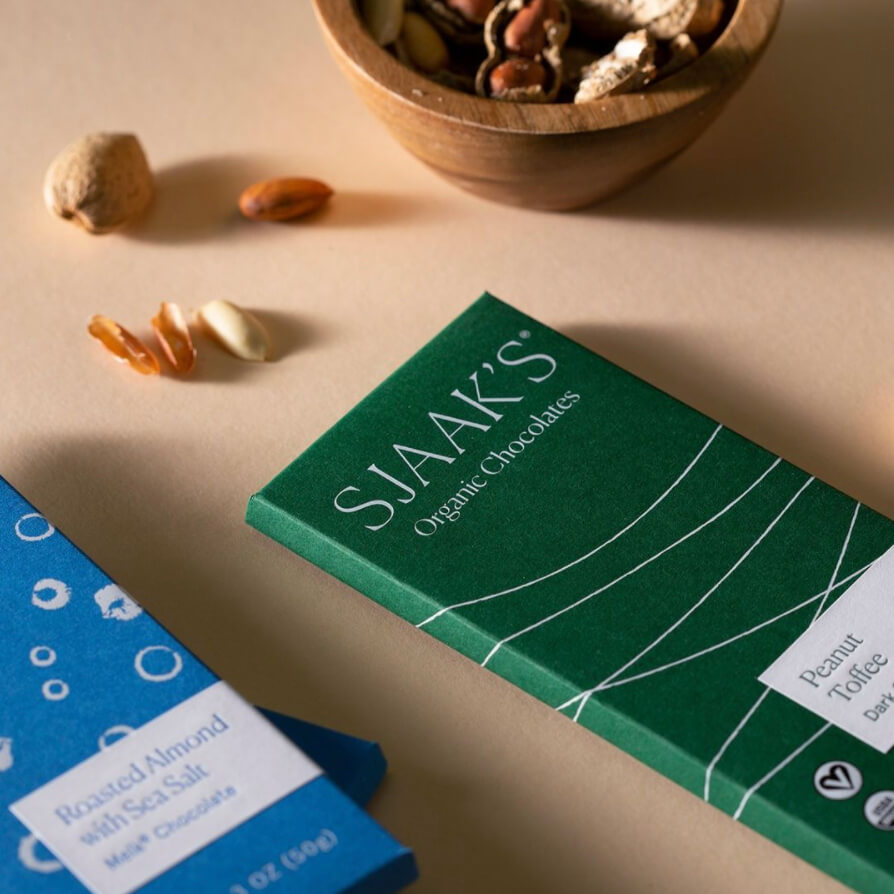 Repeat after me: When I say chocolate, you say healthy—Chocolate! Healthy! Nelly's organic chocolate bars are packed with vitamins and minerals. They pride themselves in using only the finest nutrient-based, whole food, organic ingredients to make for a tasty treat. Nelly's chocolate bars come in various flavors, including peanut butter coconut, caramel nougat, and so much more.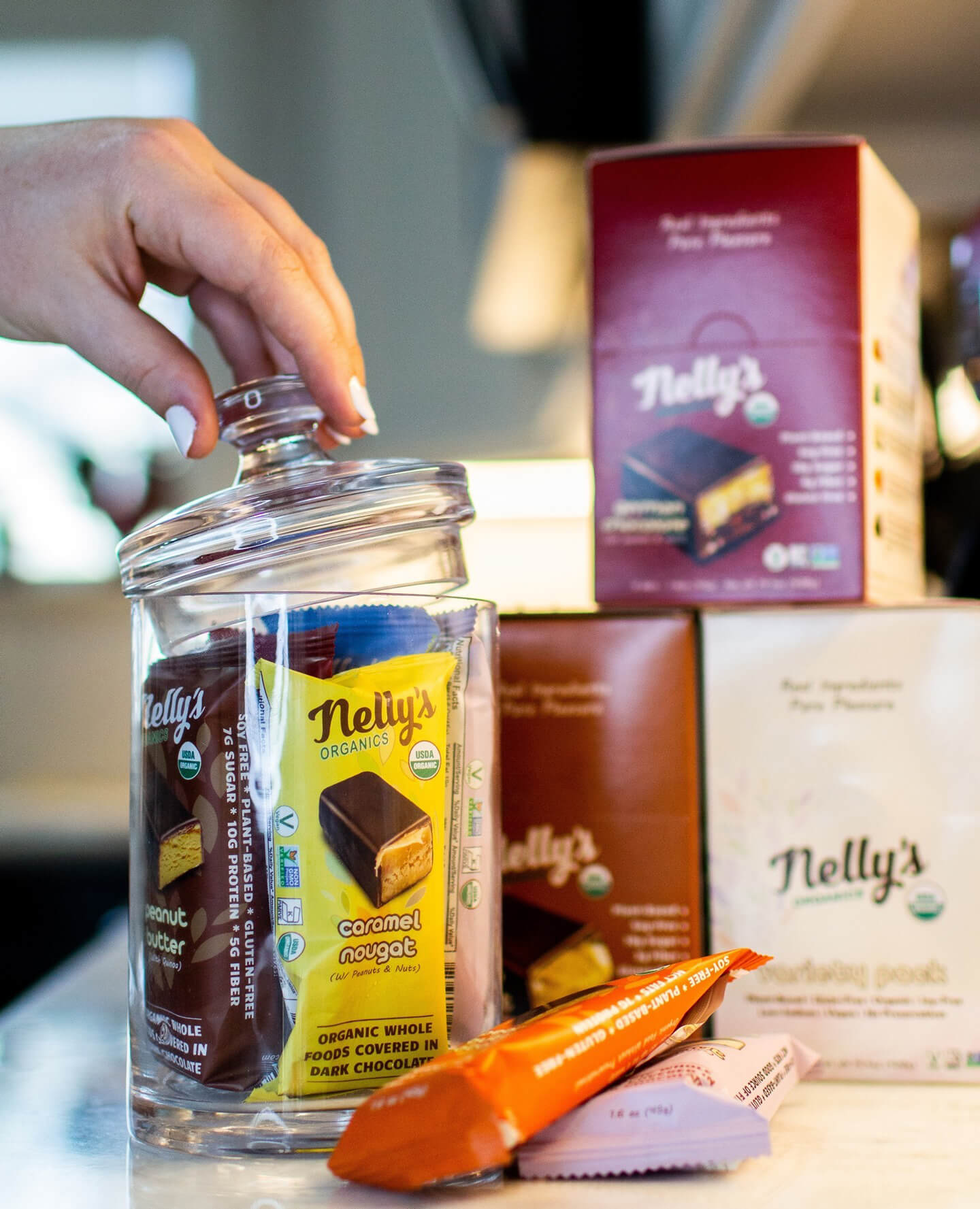 Teaser Alert*—Trupo Treats is currently taking pre-orders for their "mylk" chocolate bar lineup. These treats are predestined to be a massive hit from mock "Kit Kat" bars to "Twix," they are revolutionizing the vegan "milk" chocolate market. Trupo chocolates are all fairly traded with sustainable packaging. Additionally, Trupo will donate 25% of all net profits to animal sanctuaries. You can pre-order your treats now and expect delivery in late June or early July.
May is food allergy awareness month which makes No Whey chocolate bars a perfect treat! Their lineup of milkless chocolate is free from the nine most common allergens. From milkless crunch bars to sunflower-filled chocolate cups, they don't mess around. This isn't child's play, it's No Whey!
Vego started small, but demand has made them skyrocket into stores in over 25 countries. If that doesn't speak amazing chocolate, then we don't know what does! They're famous for their hazelnut bars, and they donate 10% of profits each year to NGOs around the world that fight for animal welfare, human justice, and eco-friendly causes.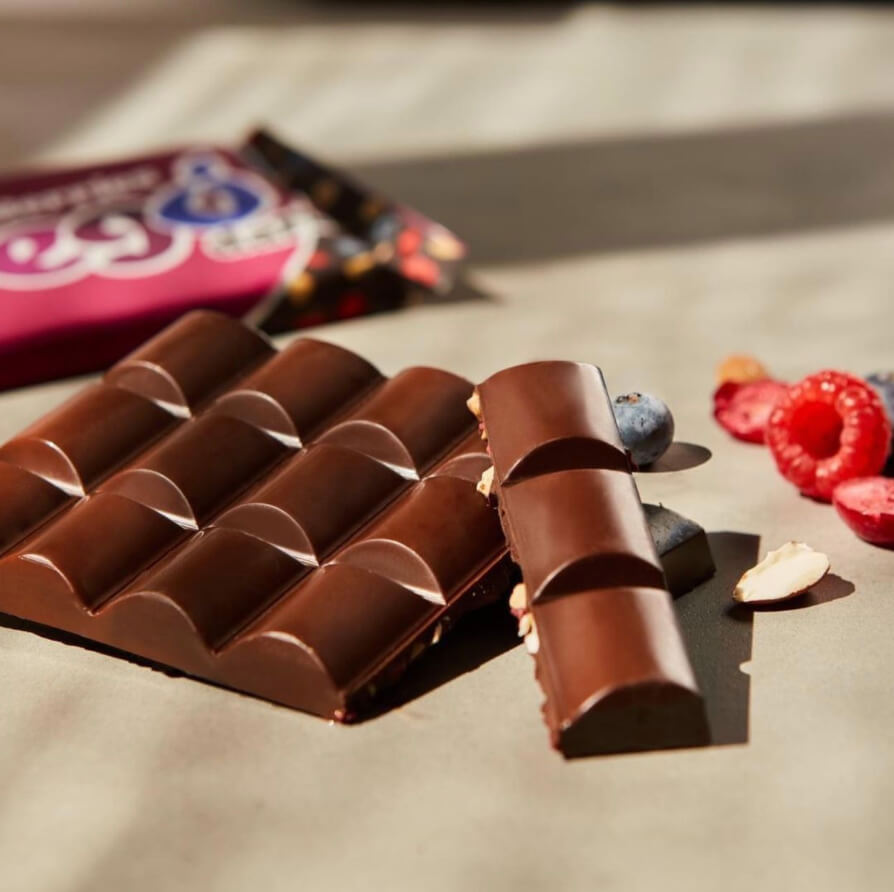 Taza's stone-ground chocolate is crafted using traditional Mexican stone mills that ensure minimal processing and make for a delicious bold treat. Taza is pioneering the industry in Direct Trade Certified cacao. Their lineup includes a variety of almond "milk" chocolate bars, chocolate-covered treats, and more. All Taza chocolates are 100% vegan and organic.
You've probably spotted Enjoy Life vegan chocolate bars at your local grocery market, which makes these treats a very accessible pick. From rice milk bars to morsels, Enjoy Life has a massive portfolio of chocolaty treats for everyone. They even stock soft-baked chocolate chewy bars! Note: The Ricemilk Crunch flavor contains honey.
If you're a dark chocolate fan, then Hu has you covered! This completely vegan and gluten-free brand has flavors ranging from hazelnut butter to crunchy mint and even vanilla. Best of all, you can refer a friend to Hu, and you both receive $5 off your order of $50 or more! Sure, you can refer a credit card to someone and earn some points, but why waste time doing that when you can refer chocolate instead?!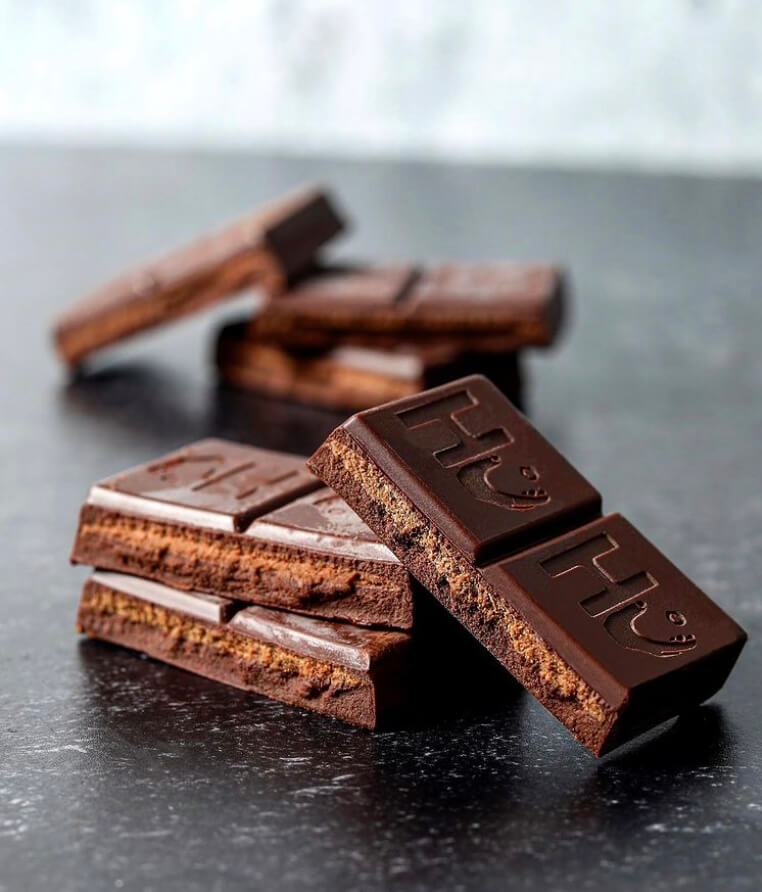 Did someone say matcha chocolate? Yes, you heard us right, matcha chocolate! Raaka is changing the game with their unique chocolate bars filled with robust ingredients and flavors that will turn heads. Mother's day is right around the corner, and we can't think of a better way to treat her than with a Raaka chocolate bar. Whether you choose their waffle cone flavor, or maple and nibs, you're sure to give a chocolaty smile to whoever is graced with one of these unique bars.