From growing their own organic produce to composting leftover food waste at on-site farms, these restaurants are doing their part for the environment, demonstrating how delicious food and sustainability can go hand in hand.
Looking for a fun way to experience the tastiness of fresh seasonal produce this summer? These farm-to-table restaurants are your best bet! Having everything from small gardens on the patio to full-fledged farms, these restaurants all source produce from their own soil. Here is our list of vegan and vegan-friendly restaurants that grow their own produce—guaranteed to be as sustainable as they are delicious!
Los Angeles, CA
Vegan
With multiple locations all around the Los Angeles area, Sage Vegan Bistro is an essential stop to make when you're in the area. In addition to buying produce from small local farms, owner Mollie Englehart and her co-chef husband live on Sow a Heart Farm in Fillmore, California where they grow lemons, oranges, avocados, and more for the restaurant—so you can be certain the food you're eating is as fresh as it gets! While Sage Vegan Bistro is famous for its brunch, serving up inventive dishes like Cornbread Jalapeño Pancakes and Tempeh Sausage Florentine, their dinner options also pack a punch with Banh Mi Tacos and Eggplant Arrabiata.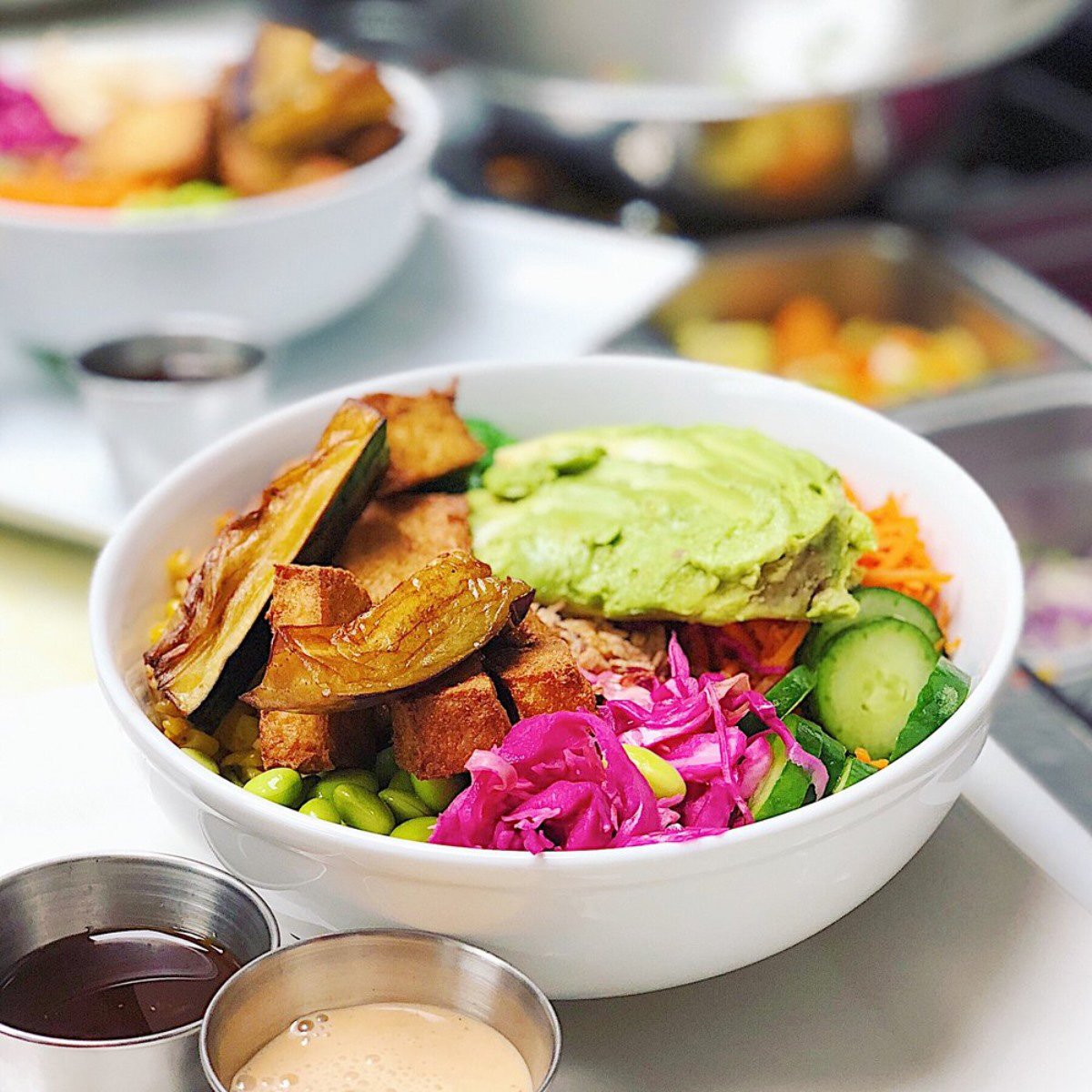 Miami, FL
Vegan
Plant Miami is cooking up some bold and vibrant plates sourced from their very own Paradise Farms, which grows oyster mushrooms, jackfruit, mangos, avocados, herbs, and a delicious baby greens mix—all of the vegan essentials! Stopping in on a Sunday morning? Be sure to check out their farmers market, featuring organic produce. Looking for a longer stay? Take a peek at their restaurant's menu that includes a tasty Truffle Noodles entree—kelp noodles doused in a creamy cashew truffle sauce, topped with truffle shavings—and their Be Honest Burger—a mushroom, almond, and beet patty topped with tomato, lettuce, pickles, and cashew pepper cheese. Be sure to take a decadent Carob Chocolate Brownie or two for the road!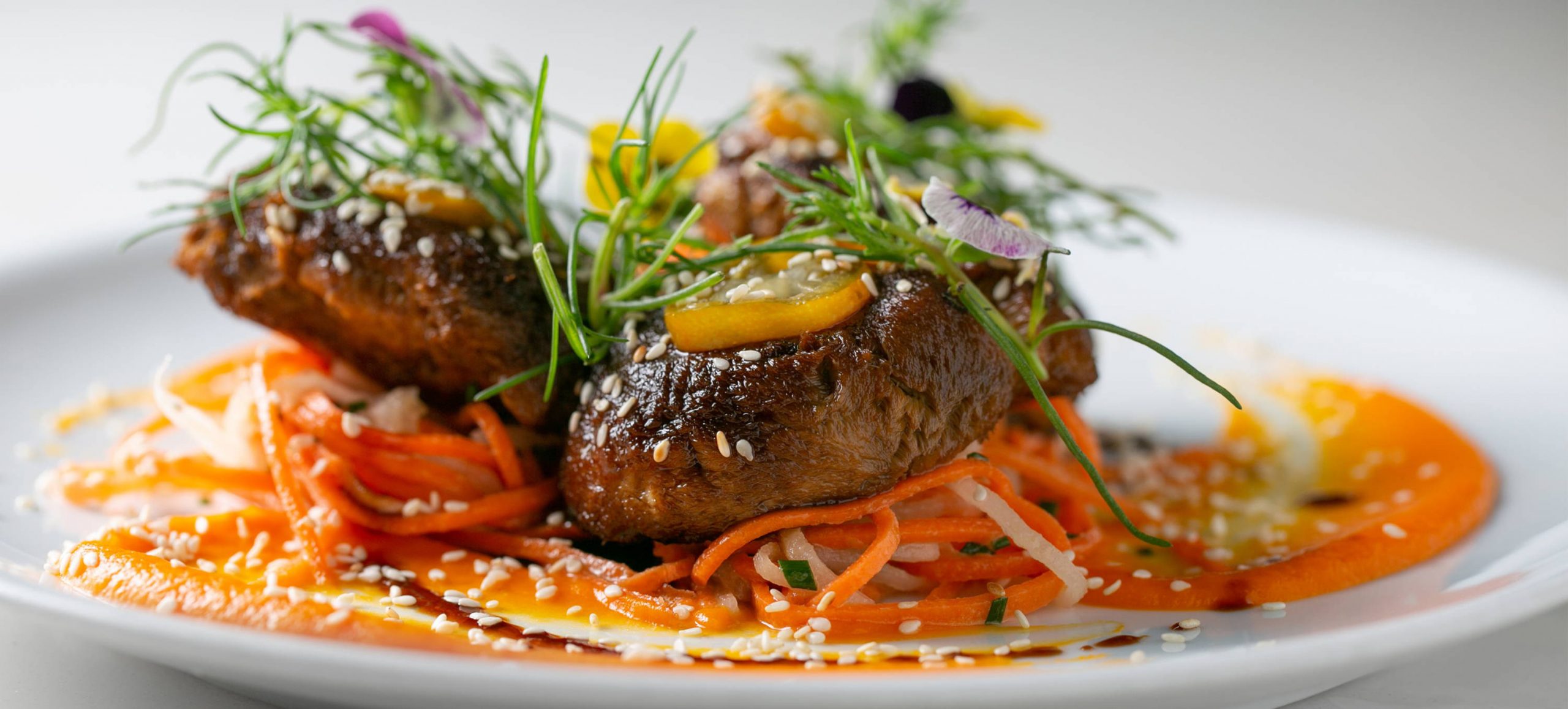 San Diego, CA
Vegan
Located in sunny San Diego, Donna Jean is another restaurant with a green thumb. Growing herbs and other produce in their outdoor patio's planter boxes guarantees food that's fresh and full of flavor! There's nothing better than homemade bread to start off your dining experience at Donna Jean—which you can pair with pesto, California olive oil and balsamic vinegar, butter, or Bomba Calabrese sauce. Even better? They offer a variety of fresh handmade pasta in dishes like Lasagna Bolognese and Tortellini Cacio e Pepe, made with entirely vegan ingredients. Not in the San Diego area? No need to worry. Keep your eyes peeled for Donna Jean's Sherman Oaks location, coming soon!
San Francisco, CA
Vegan
Serving up traditional Mexican fare, San Francisco's Gracias Madre relies on the flavors of plant-based ingredients and homemade non-GMO heirloom corn tortillas to make their plates stand out. Gracias Madre's menu is stocked with fresh organic produce from their Be Love Farm in Vacaville, California, and changes from time to time depending on what is in season. Looking to start your morning off right? Their weekend brunch is an absolute must-try, offering plantain French toast, chilaquiles, mimosas, and more!
Mendocino, CA
Vegan
Tucked away in Mendocino's The Stanford Inn, Ravens Restaurant offers an exceptional plant-based dining experience featuring seasonal dishes inspired by fresh produce grown in their very own California USDA-certified gardens. Grab a few starters for the table, like the Borracho Black Bean Dip or fresh Heirloom Tomato Salad. Then, choose from a delightful selection of entrees like the famous Sea Palm and Root Vegetable Strudel (local sea palm, carrots, and onions served in sesame phyllo) and Hawaiian-inspired Kalua Mushrooms and Coconut Rice. You can't go wrong!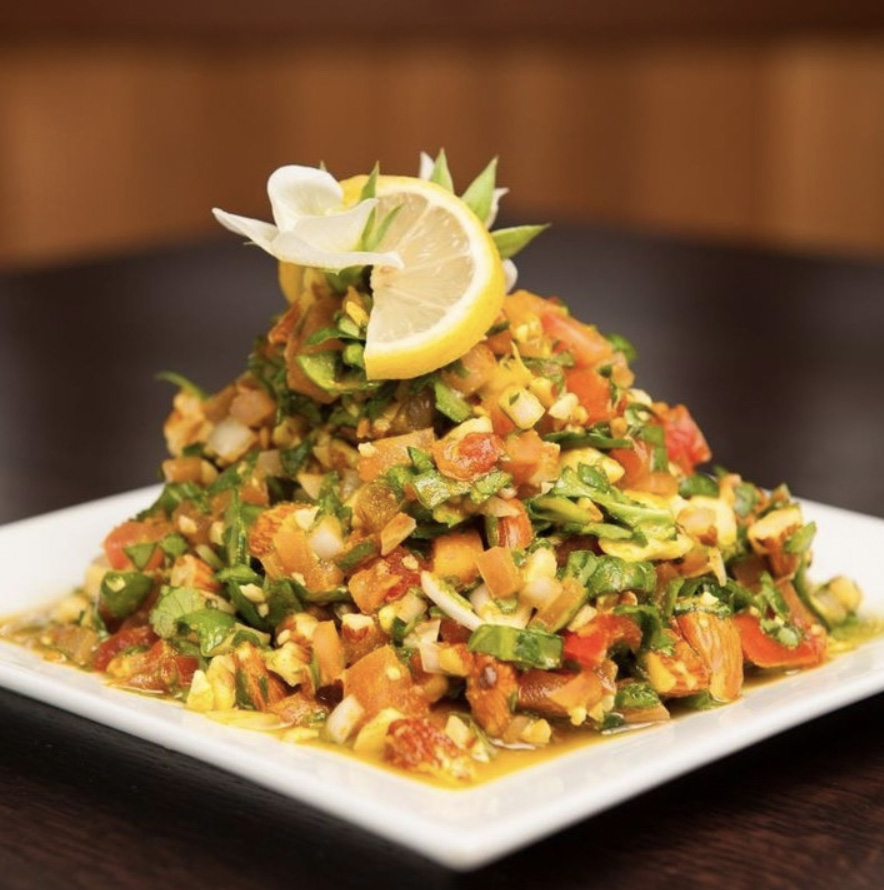 New York, NY
Vegan
Owned and operated by distinguished Michelin-starred Chef Jean-Georges Vongerichten, abcV is a vegan spin-off of his famous ABC Kitchen. While abcV purchases ingredients from local markets and family farms, they also source produce like peppers, tomatoes, and herbs from a small garden above the restaurant. Offering everything from morning shakes to dosas, they have a dish to please everyone. Fan favorites include the "Whole Roasted Cauliflower with Turmeric-Tahini and Pistachios," "Shallot and Herb Labneh," and "Fresh Spinach Spaghetti."
Brantford, CT
Vegan
Connecticut's G-Zen Restaurant is taking farm-to-table dining to the next level! Not only do they grow their own organic produce, incorporating it into fresh seasonal dishes at their restaurant, but they also compost everything at their farm at the end of the day, as well. This zero-waste restaurant is a must-try for those in the area—with a menu as tasty as it is sustainable. Be sure to check out their fresh salads and entrees like Creole Tempeh, Raw Tacos, and Spinach & Potato Pierogi. Don't leave without trying one of the delicious desserts, as well—like a slice of Chocolate Velvet Cake or Traditional Spiced Carrot Cake.
Belfast, ME
Vegan-Friendly
Growing produce and flowers right at their storefront, Chase's Daily is both a scenic and delicious spot in the Belfast area. They offer hot breakfast burritos packed with black beans, potatoes, ranchera, and tofu scramble to start the day off right. Or if you have more of a sweet tooth, try one of their smoothies, made with fresh fruits and soy milk. Remember to pick up a fresh flower bouquet on your way out.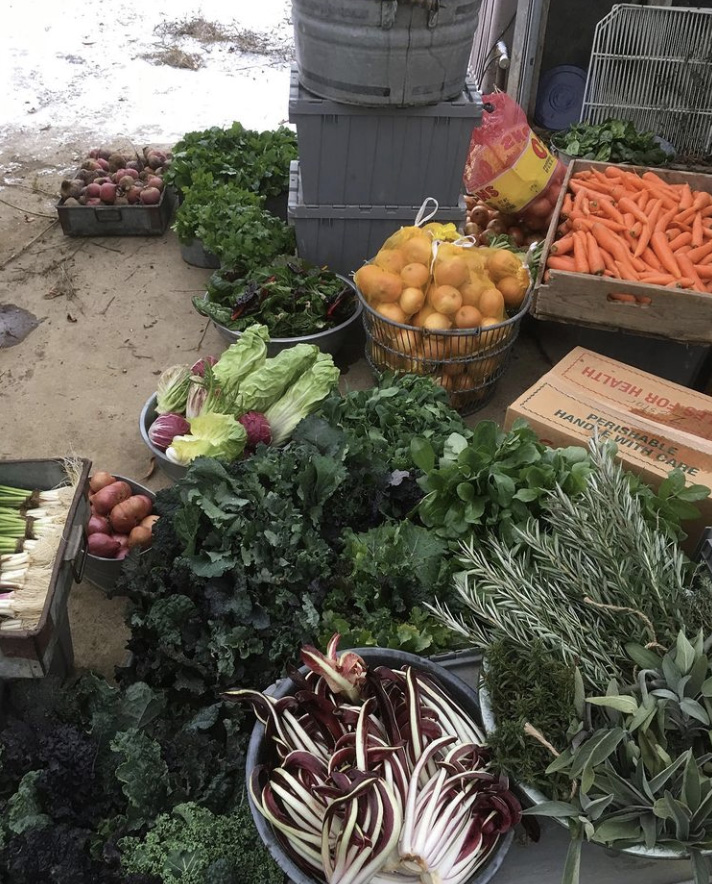 Los Angeles, CA
Vegan-Friendly
Michelin-starred Chef Gary Menes demonstrates his unparalleled culinary philosophy at one of LA's high-end vegetarian restaurants. Le Comptoir features an eight-course tasting menu, serving seasonal dishes with ingredients sourced from their organic kitchen garden and other local farms. The stars of these plates are the vegetables—with Le Comptoir serving courses like "Purple Asparagus Velouté with Greek-Style Cashew Yogurt" and "Breadcrumbs and Tempura of Haricot Verts, Sauce Romesco, and Roasted Garlic."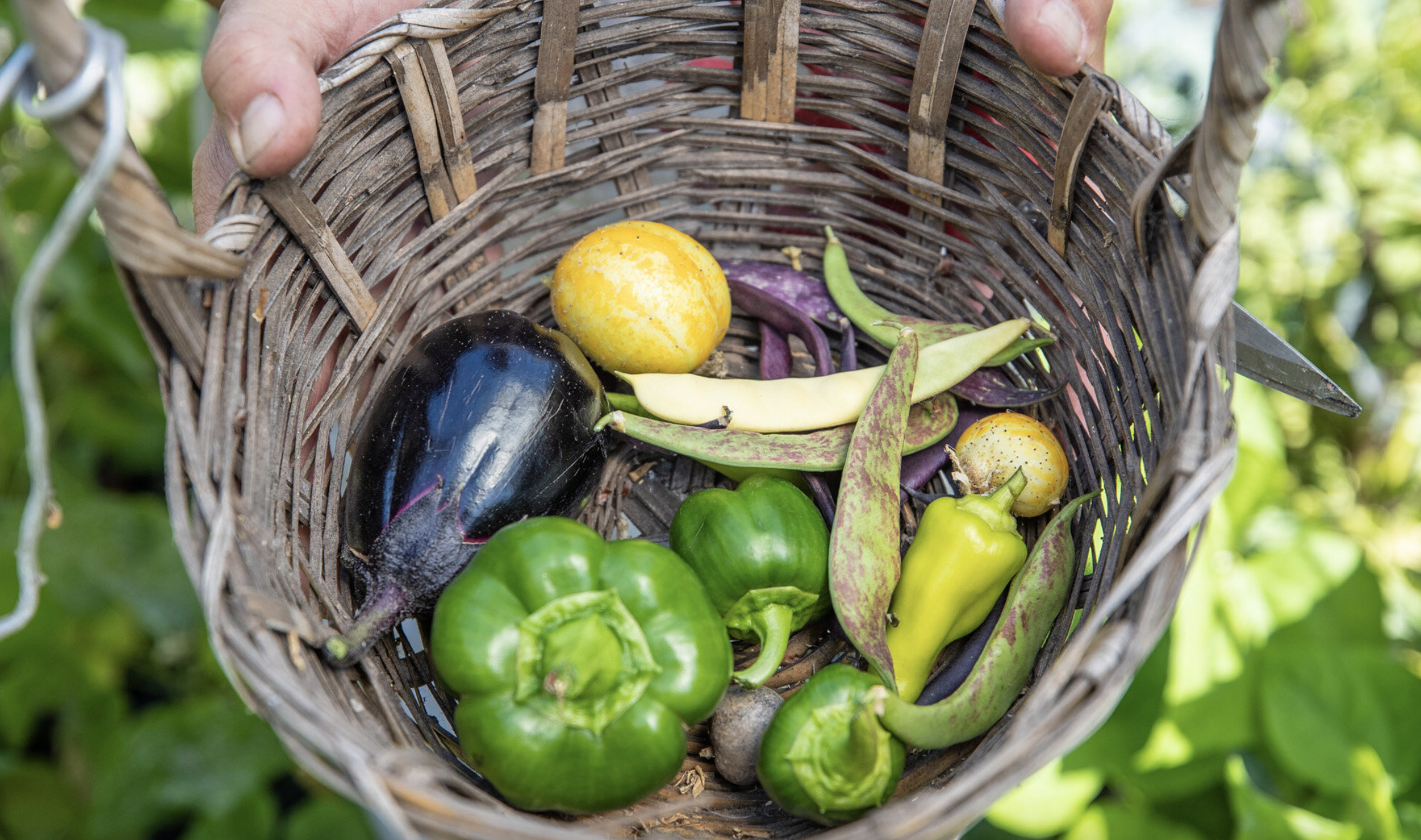 Boulder, CO
Vegan-Friendly
Growing their own produce at Three Leaf Farm in Lafayette, Colorado, Leaf Vegetarian Restaurant boasts top-quality vegetables and herbs, in addition to a spectacular seasonal menu. While all dishes are vegetarian, most have a vegan option available upon request, so you aren't limited to only a few plant-based plates. Check out their fattoush salad and house-made BBQ jackfruit—two delicious and popular vegan eats.