We all love a good bowl of ice cream, but sometimes what we really need is a tasty milkshake to wet our whistles. From fall-inspired shakes to mint chocolate chip, there is a shake for every palate at these vegan and vegan-friendly NYC eateries. Here are ten spots for vegan milkshakes in NYC.
Brooklyn
Located in a quiet area of Williamsburg, Champs offers vegan baked goods, comfort food, and you guessed it—milkshakes! Sip on the Nut Cruncher Shake (chocolate soy ice cream, peanut butter, and chick-o-sticks, topped with shaved coconut and whipped cream), or enjoy a Cookie Dough Shake (vanilla soy ice cream with house-made chocolate chip cookie dough and topped with whipped cream) with a side of mozz sticks! You can also customize your shake with add-ins like strawberries, peanut butter, Oreo cookies, and more!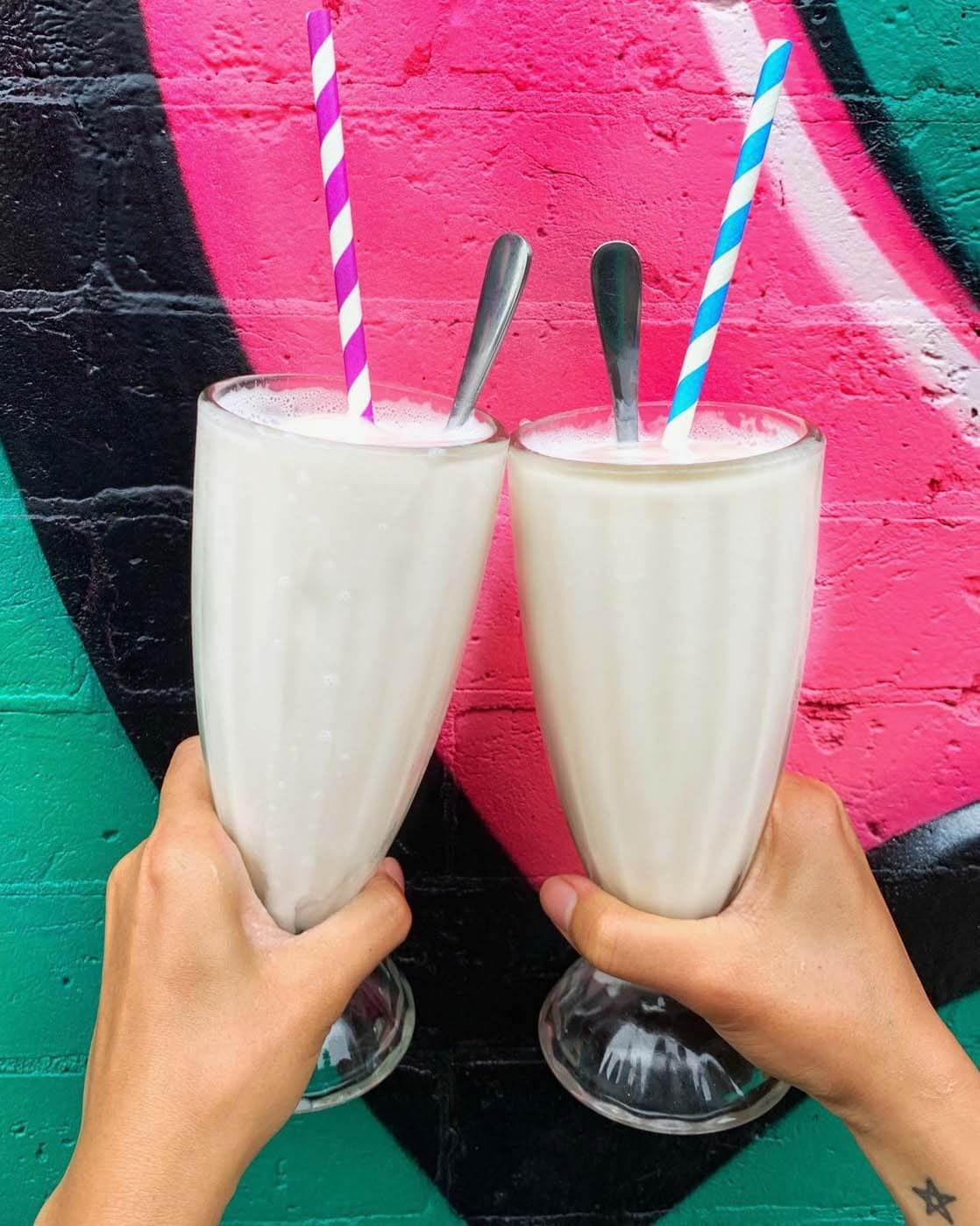 Manhattan
Nestled in Manhattan's Lower East Side, Orchard Grocer is an all-vegan deli and food market that specializes in sandwiches, but the milkshakes are not to be overlooked! They offer Blueberry-Cardamom and Vanilla Caramel Milkshakes (topped with coconut whipped cream), both of which are crafted using their house-made soft serve ice cream!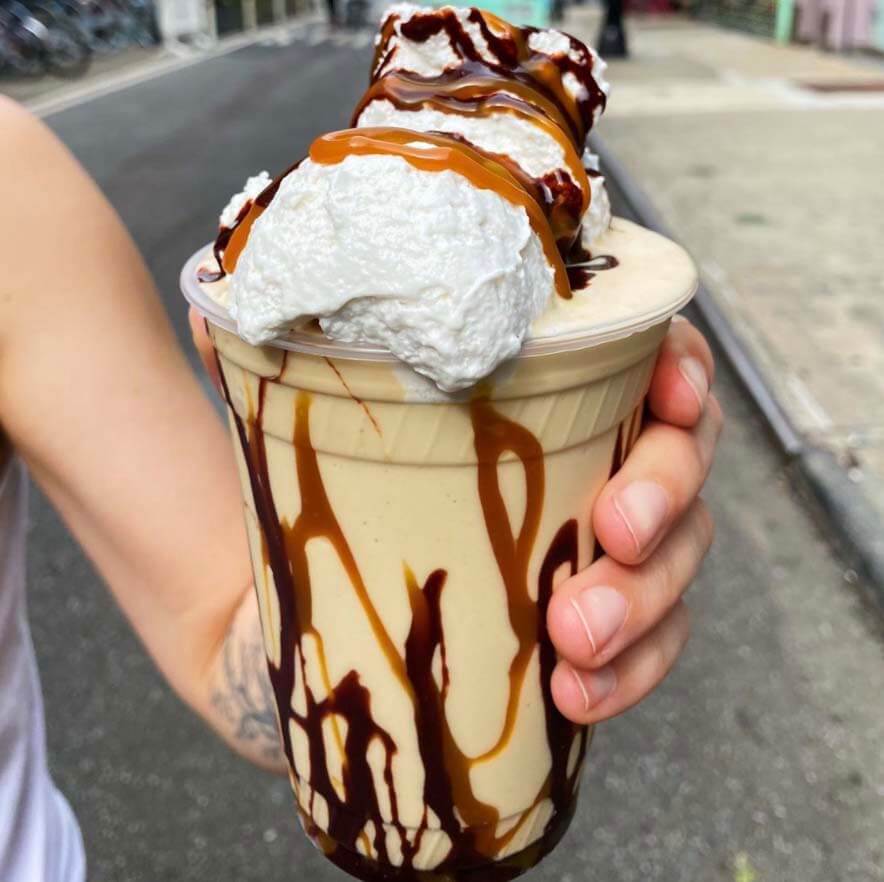 Multiple Locations
A milkshake made from hummus? You got it! The Hummus & Pita Co.'s Chickpea Chiller combines hummus, frozen banana, cinnamon, and almond milk for a delicious twist on the traditional milkshake. You also have the option to jazz up your shake by adding strawberry, pistachio, chocolate, or butter pecan syrups. Get your protein and sweets in one great drink!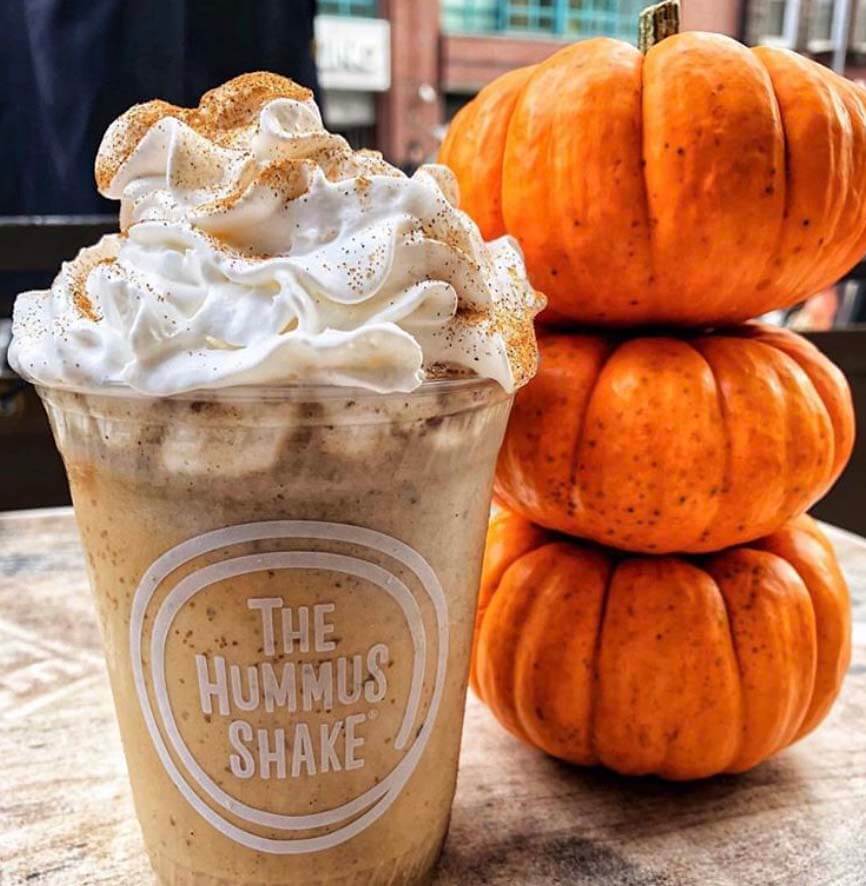 Manhattan
Craving a milkshake but want something on the healthier side? Chloe's Fruit is the place for you! The Chocolate Peanut Butter Bliss shake is made with simple ingredients like banana and dark chocolate soft serve fruit, cacao nibs, peanut butter, chocolate plant-based protein, and almond milk, so you can indulge while also fueling those plant-based gains.
Brooklyn
This vegan outpost is known for its fast-food burgers, but it should be famous for its delicious plant-based milkshakes. Level up with the Cookies N' Cream shake, which is made using house-made organic soy or organic coconut soft serve (you choose), and organic house-made chocolate cookies. If you think mint and chocolate go together like two peas in a pod, go for the Mint Chocolate Chip Shake (house-made organic soy or organic coconut soft serve ice cream handspun with organic dark chocolate chips and organic mint syrup), and thank us later!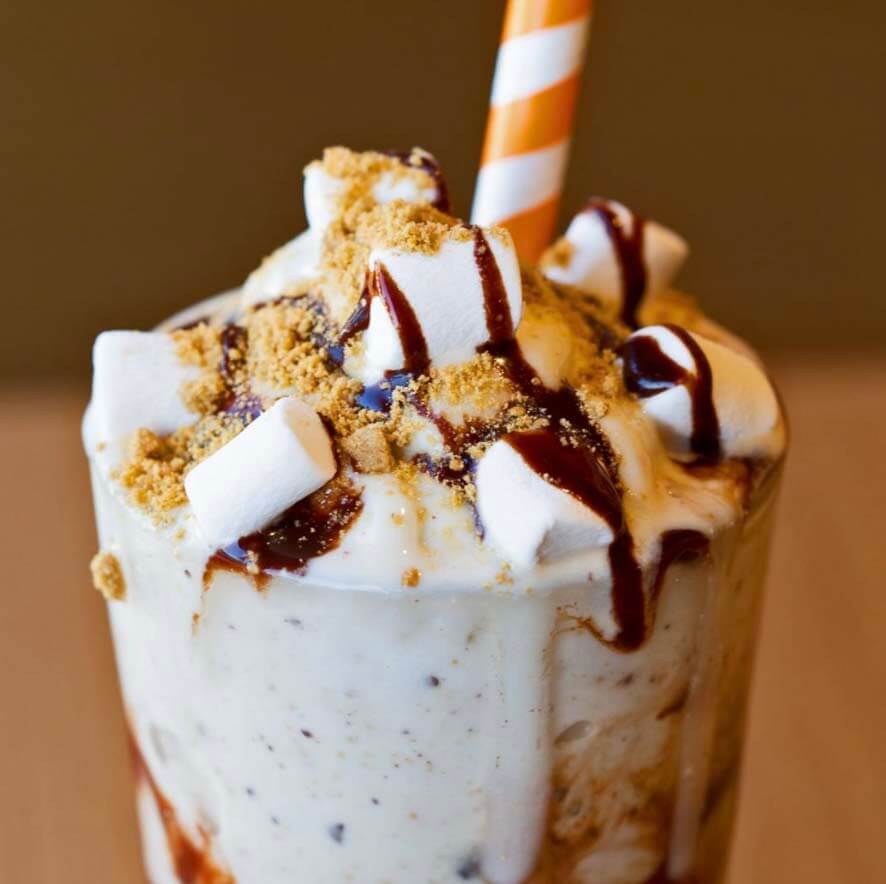 Manhattan
If you love a good piece of halvah, you'll like it even better in a milkshake! Lekka Burger offers a Halvah Shake mixed with the popular tahini-based treat. Top off your shake with any of their four toppings (toasted nuts, rainbow sprinkles, chocolate chip cookie crumbles, and brownies), or add in a shot of rum or bourbon for a boozy dessert!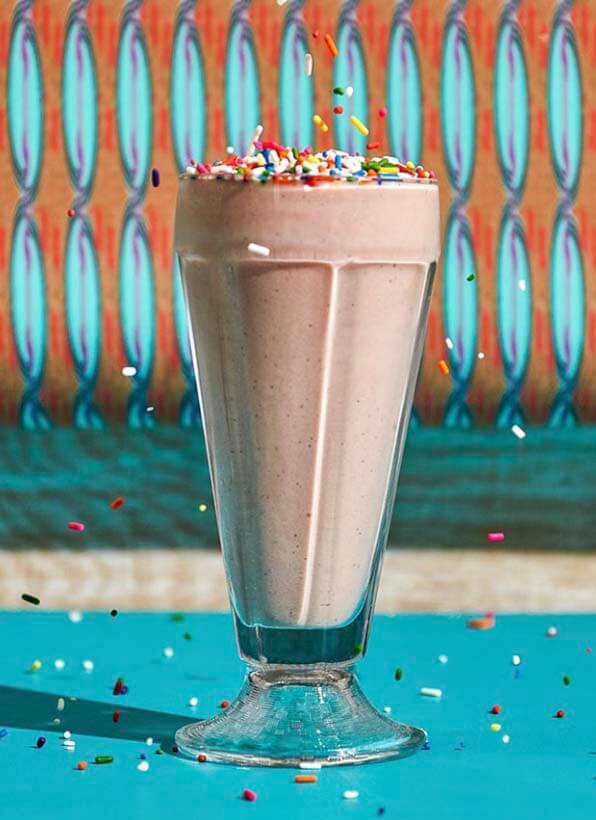 Multiple Locations
What's better than a bowl of Ben & Jerry's non-dairy ice cream? Their vegan ice cream milkshake, of course! Create your own shake with the Non-Dairy Chocolate Chip Cookie Dough ice cream or the Berry Berry Extraordinary sorbet, which can be ordered in small or large sizes.
Multiple Locations
Van Leeuwen is popular for its unique vegan ice cream flavors, such as Vegan Oat Milk Churros & Fudge and Vegan Cookies & Cream Caramel Swirl, which can also be blended into a milkshake. Or opt for the rotating seasonal flavors.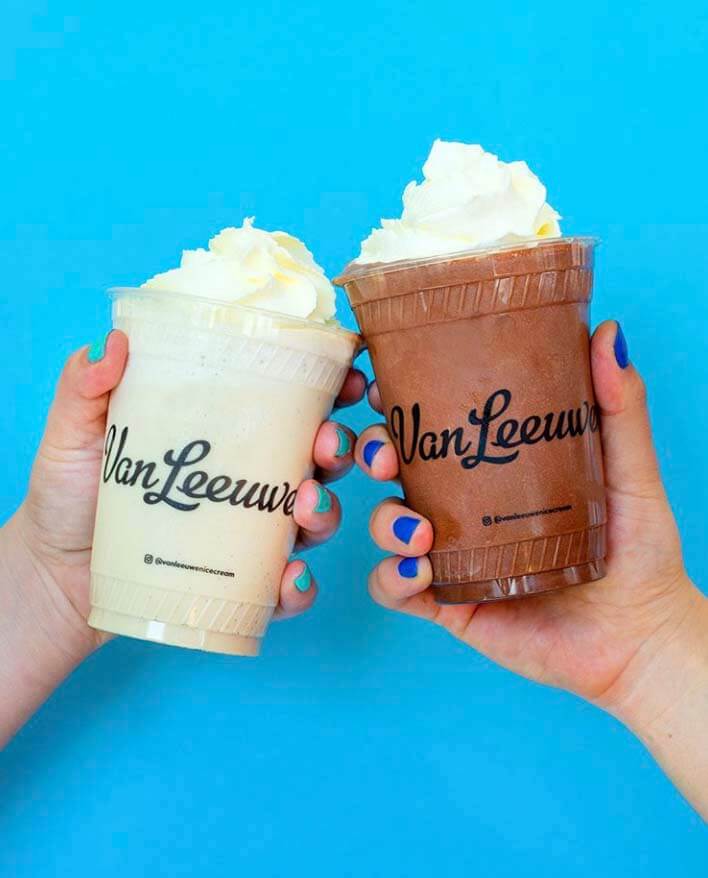 Manhattan
Red Bamboo serves both Asian and American comfort food with a plant-based twist—including milkshakes! Choose from a classic Soy Milkshake made with soy ice cream and organic soy milk, or jazz it up with the New Yorker, which features vegan ice cream blended with organic soy milk, and comes topped with a scoop of vegan ice cream.
Multiple Locations
Have your cake shake and eat it too? You can at Black Tap! While not fully vegan, this burger joint offers some plant-based options, including a Vegan Black 'N White Cakeshake made with vegan chocolate ice cream, which is then topped with a black 'n white cake slice, whipped cream, and chocolate drizzle. The glass also features a vanilla frosted rim with mini chocolate chips for a touch of extra sweetness.
Photo credit: @pigout_nyc