Anytime is ice cream time in Los Angeles! The perpetually excellent weather ensures scoop shops stay busy year-round, and new vegan-friendly companies are popping up on the regular. Vegan ice cream masters continue to innovate, wowing customers with impossibly creamy textures and unique flavors that surpass their cholesterol-laden dairy counterparts. Whether you're in the mood for a single scoop of cookie dough or craving an eat-your-feelings sundae, here are the 10 best spots for vegan ice cream in Los Angeles.
Hollywood
A pioneer in the vegan ice cream movement, Cocobella has been serving up plant-based scoops and sundaes since 2017. Co-founders Alice and Belinda offer over a dozen flavors at any given time with bases ranging from oat to sunflower to coconut. Locals love the nutty Sunflower Butter Cup and blue-hued Cookie Monsta. For truly special celebrations, customize a full-sized ice cream cake made with your choice of base (brownie or cake), ice cream, and topping.
Silver Lake
As long-time devotees of vegan doughnut chain Donut Friend, we instantly fell in love with its vegan ice cream spin-off. Like its parent company, Creamo thrives with its over-the-top flavor creations and dessert mashups. There's Chinese five spice-flavored vanilla (MC5 Spice), pecan-speckled butter pecan (Butter 08), and X-Ray Speculoos—a chocolate ribboned cookie butter ice cream named after its original doughnut predecessor. Customers can order simple scoops, ice cream doughnut sandwiches, sundaes, and shakes to their exact specifications. I scream, you scream, we all scream for Creamo.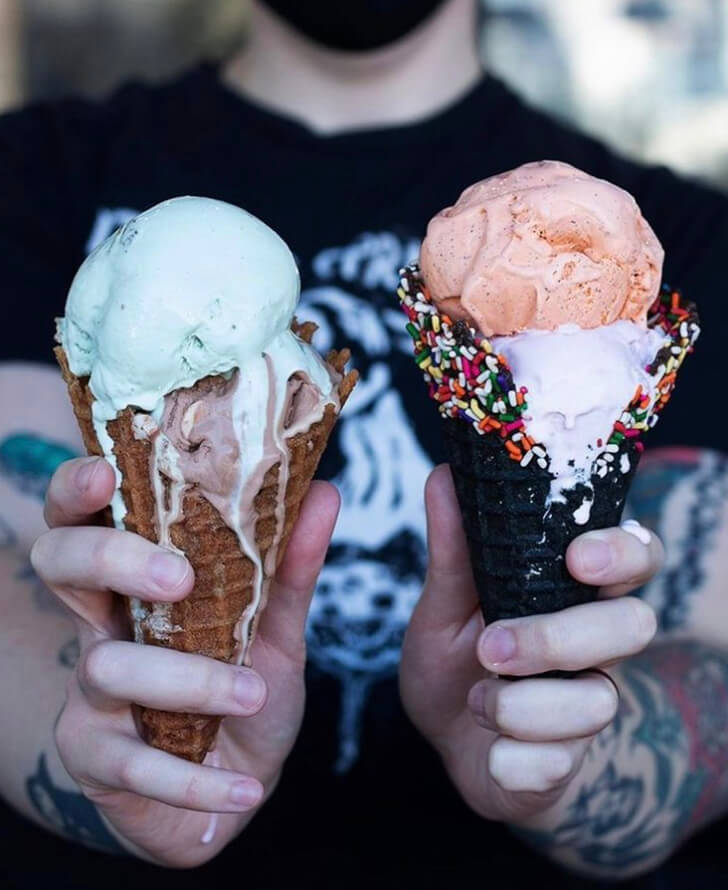 Photo credit: @sielburt on Instagram
Silver Lake, Tarzana, & Highland Park
This soft-serve shop will turn you on to fried ice cream and corn-flavored treats. The whole and single-serve ice cream pie slices will grab your attention when you first walk in—there's no avoiding the magnificent Fried Pie with its indulgent layers of graham cracker crust, corn-almond ice cream, vegan honeycomb, fudge, whipped cream, and fried cornflake topping. The seasonal pie specials are also worthy of a place in your freezer. For equally incredible sweet treats, order one of the many vegan soft-serve flavors and pile it high with toppings.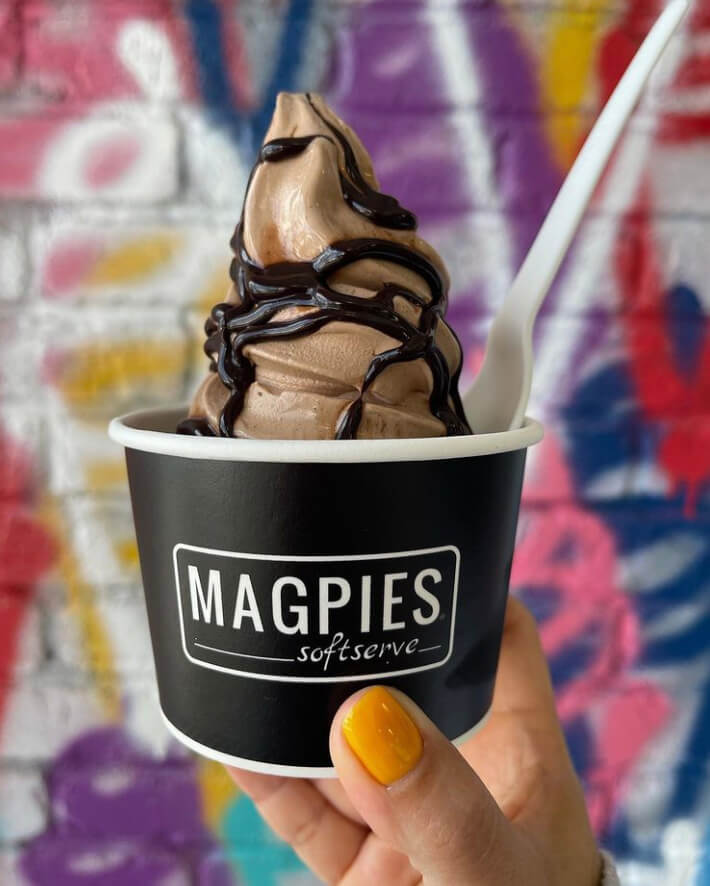 Glendale & Echo Park
Technically, this is a frozen yogurt shop, but it's as luscious and refreshing as any ice cream we've ever tasted. The immense flavor menu rotates often; the only disappointing thing about this business is when your new favorite flavor gets stricken from the menu until next year (we miss you, Cracker Jacks/Blue Warrior). The shop invites customers to get creative with their topping selection, which includes everything from fresh fruit to decadent chocolate fudge. For those who'd rather sip their sweets, customizable and pre-set shakes are also available.
Multiple Locations
This ice cream truck is worth chasing down. The mobile creamery cruises the streets of Los Angeles with plenty of vegan-friendly options, but if you can't catch the truck, visit one of the storefront locations around the city. The vegan specials are always outstanding, but the 10 staple flavors are never removed for a reason. Whether you're in a basic mood or feeling adventurous, vegan options such as chocolate and Peanut Butter Brownie Honeycomb will satisfy your sweet tooth.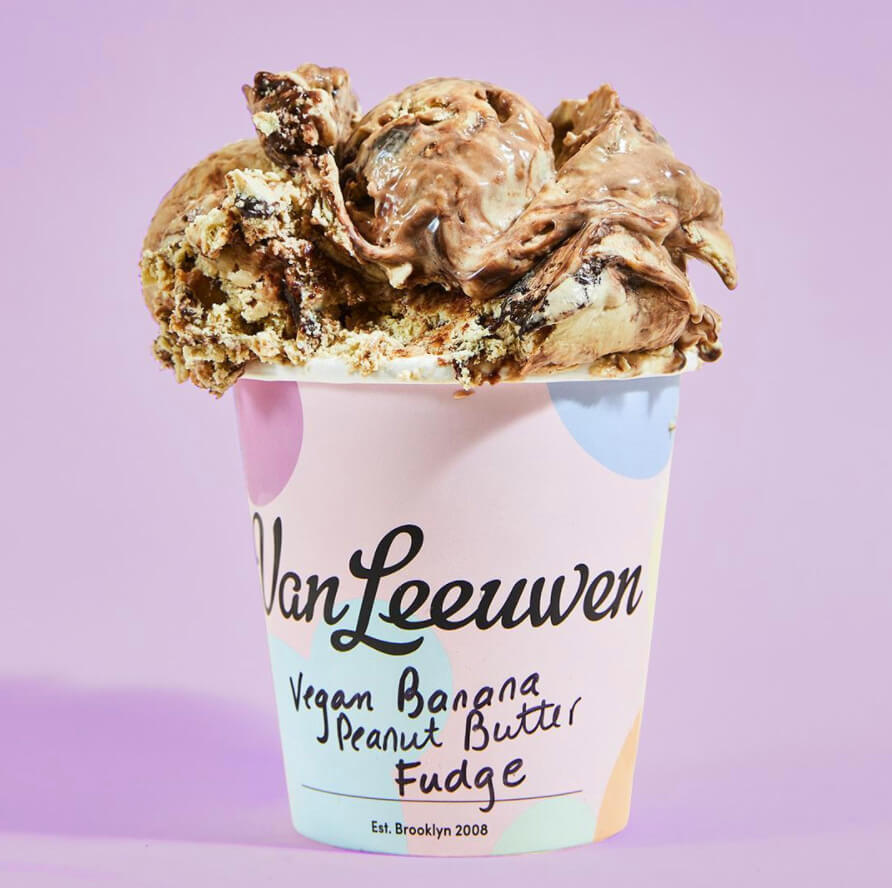 Santa Monica
Like Van Leeuwen, this all-vegan business employs a roaming food truck in addition to a brick-and-mortar. Every decadent flavor is made with fruit—not sugar—but you couldn't tell the difference. We've been impressed by every flavor, but the humble chocolate is one of the fudgiest chocolate ice creams we've ever experienced. Check out the menu for the shop's daily specials—this a place where you order double scoops.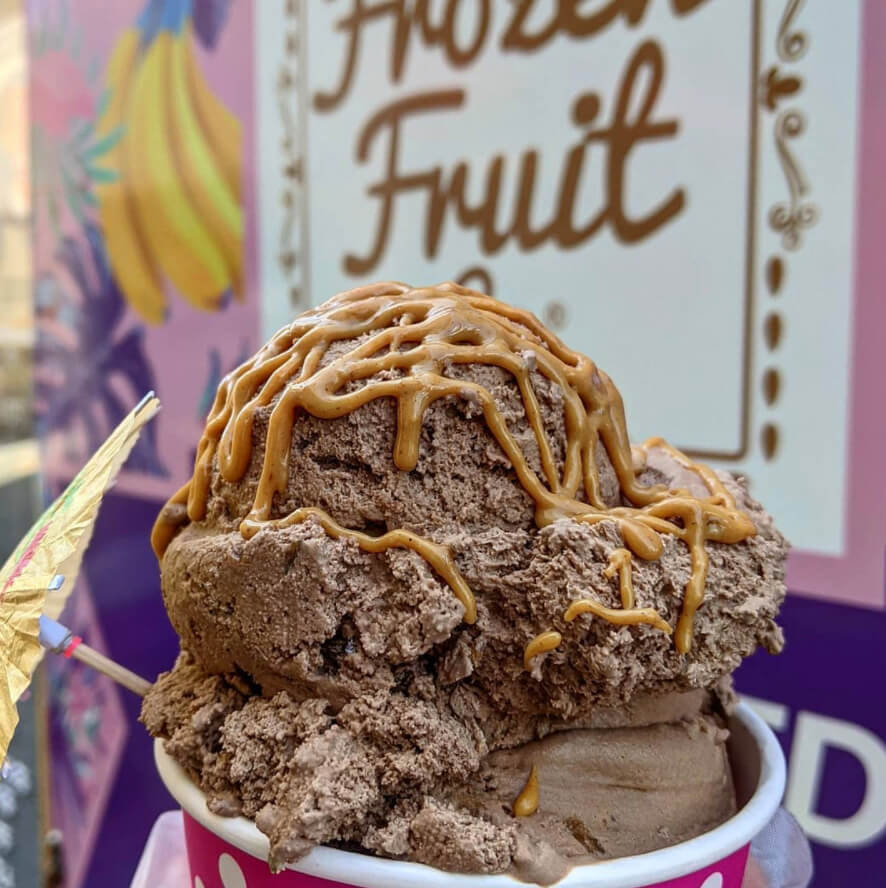 Multiple Locations
"Frozen juice" may not get your taste buds watering, but this is something you have to try. One lick and we can guarantee you'll be signing up for Pressed Points. The soft-serve-like flavors are kept simple. There's always chocolate, vanilla, and strawberry on rotation—you may see matcha, or other special flavors, pop up for a few months. Pro tip: You don't have to choose. If you order a "size 2," you can get all three flavors swirled alongside each other. Don't skip the toppings—the chocolate chips and granola butter are a must (the chocolate sauce contains honey).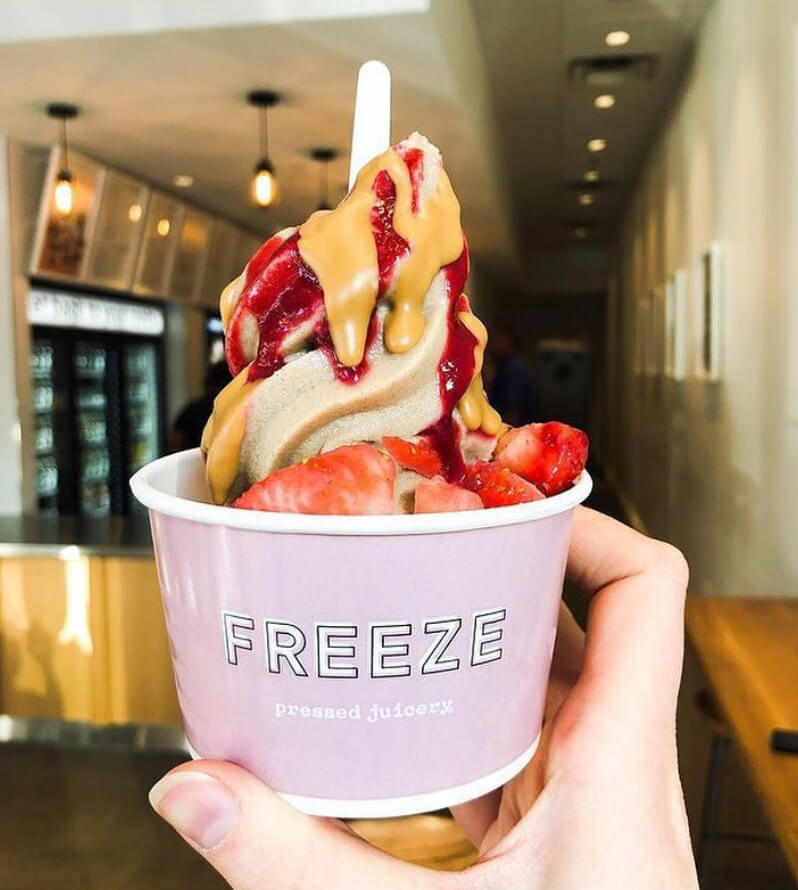 Photo credit: @everybodybymel on Instagram
Multiple Locations
If you find yourself a bit farther down south in Long Beach or Orange County, this vegan ice creamery is a must for scoops, sundaes, shakes, and sammies. The flavors stand for themselves—beyond the standard cookie dough, chocolate, and mint chip, there's taro, Earl Great, Sesame Street, Matcha Monsta, and other mind-blowing sensations. Order your favorite in a cup or waffle cone, squished between two cookies, or atop a warm, fudgy brownie. You'll never get tired of this place.
Multiple Locations
Time to kill? Swing by Salt & Straw—you'll find it by locating the line out the door and wrapped around the corner. There's a reason this place is so popular—it's not just hype, its flavors are inventive and fantastic. The vegan options rotate often, and each location features different ingredients unique to that neighborhood. For example, the Freckled Mint TCHO-colate Chip is made with Berkeley-based TCHO vegan chocolate. For a fruitier feel, there's the Strawberry & Coconut Water Sherbet. Grab a double scoop or pick up a few pints in-store.
Photo credit: @danafoodiemom on Instagram
Culver City
This vegan-friendly creamery stocks its pints and sammies in grocers nationwide, but LA is fortunate to have the one-and-only Coolhaus scoop shop. Unlike many dairy-based ice cream shops that only carry one or two vegan options, this place offers plenty of choices. Dairy-free (and vegan) flavors include Salted Caramel Crunch, Chocolate Sandwich Cookie Crumb, Cookie Dough Life, and more. Customers can also order pre-made ice cream sandwiches in Dirty Mint, Horchata, and Cookies and "Cream." We love the pints in-store, but it's even better at the scoop shop.
Photo credit: @eatsdropping_ on Instagram