There are more coffee shops in LA than there are cars on the 405 during rush hour traffic! If you're not familiar with LA traffic, that's a lot! So how do you choose which ones to go to? The first requirement on our checklist is good vegan menu items! Okay, that's the only requirement on our list—but here are our top picks for LA coffee spots that are more vegan than your mainstream almond milk carrying coffee shop!
The Palm Coffee Bar
Burbank
This coffee bar puts its best vibes forward with vegan options galore! Satisfy your hunger with an array of salads made by Thistle, rotating cookie flavors from The Naughty Cookie, a Brownie Cookie or Sweet Potato Galette from Sugarbloom Bakery, Cookie Dough from Bites of Luv, MUSH Overnight Oats, prebiotic energy bars by Naturally Clean Eats, and more! Add a splash of almond, macadamia, soy, coconut, or oat milk to any beverage (except blended beverages) to make them vegan! The Sweet Creature Latte (yes, that's a Harry Styles-themed drink!) is made with oat milk, cardamom, and rose! We know where we're going today!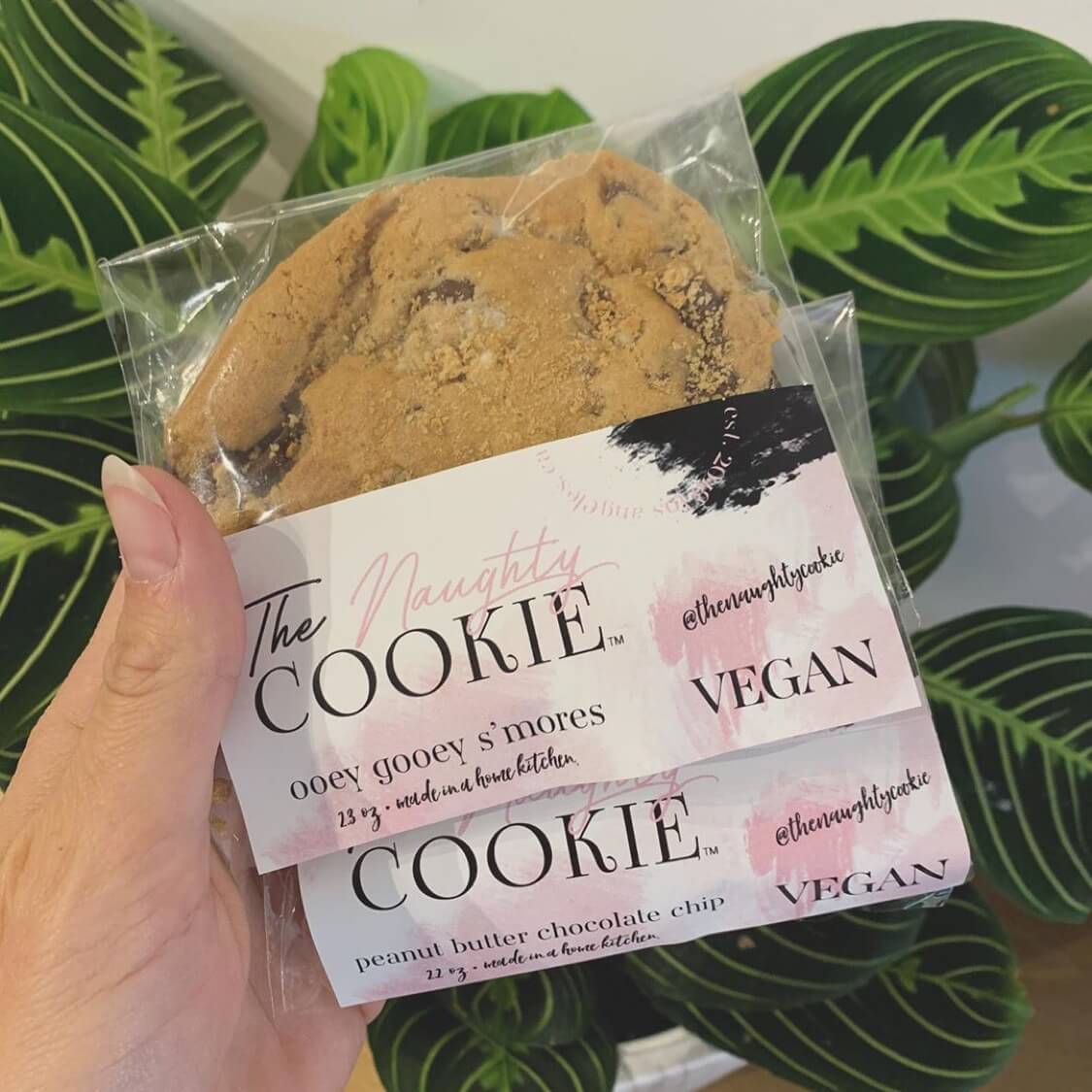 Javista
Hollywood
This stop in the heart of Hollywood is the perfect place for any caffeine-loving vegan hipster! Their plant-based milk options include almond, hemp, and oat milk, with plenty to choose from in the vegan eats category as well! Try their Mediterranean or Vegan Delight sandwich, Avocado Toast, Avocado Split, Hummus Bagel, and Cream Cheese Bagel (ask for Tofutti cream cheese!) There's also a plethora of vegan pastries such as vegan muffins in Blueberry, Almond & Cherry, and Peaches & Cream flavors as well as gluten-free Coconut Delights! If you're on the run, cop one of their vegan grab-n-go items for the road!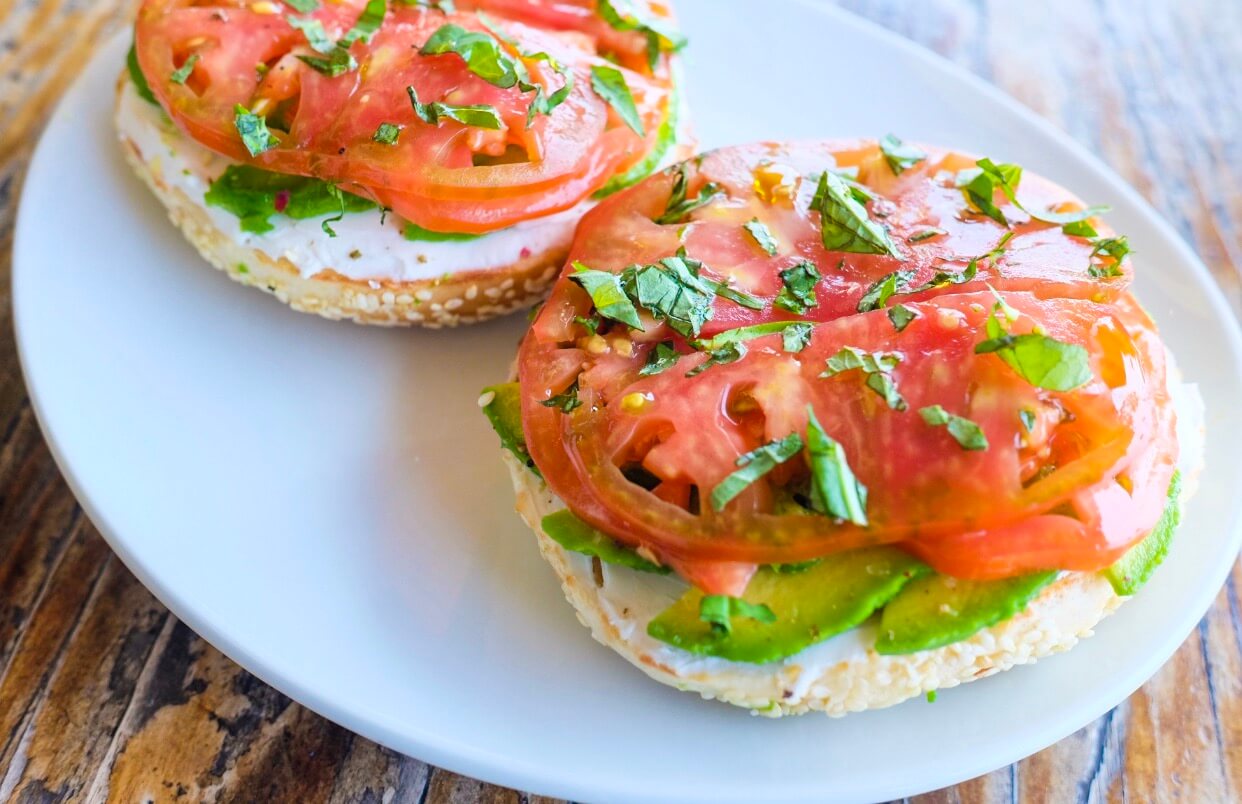 Muddy Paw Coffee
Silver Lake and Eagle Rock
Whether you're a college student missing your pup from home, a dog owner looking for a cafe to take your furry friend, or you just love vegan options, Muddy Paw Coffee is for you! Not only does this coffee shop offer vegan food and drink options, but they take the term "dog-friendly" to a new level with their dog park (Eagle Rock) and patio (Silver Lake!). All of their beverages can be made vegan when ordered with oat, almond, macadamia, or soy milk! To pair with your drink of choice, order a vegan empanada from Nonna's Empanadas in Chik'n Jalapeno, Chik'n Salsa Verde, Beyond Meat, or Beyond Meat Philly flavors! After that, indulge in the vegan and gluten-free confections made by Hello Cake Girl! To make things even sweeter, 10% of their proceeds are donated to a local animal rescue (receiving organization is rotated every 60 days!) Additionally, Muddy Paw hosts adoption events, dog training sessions, and other fun events with no shortage of vegan options!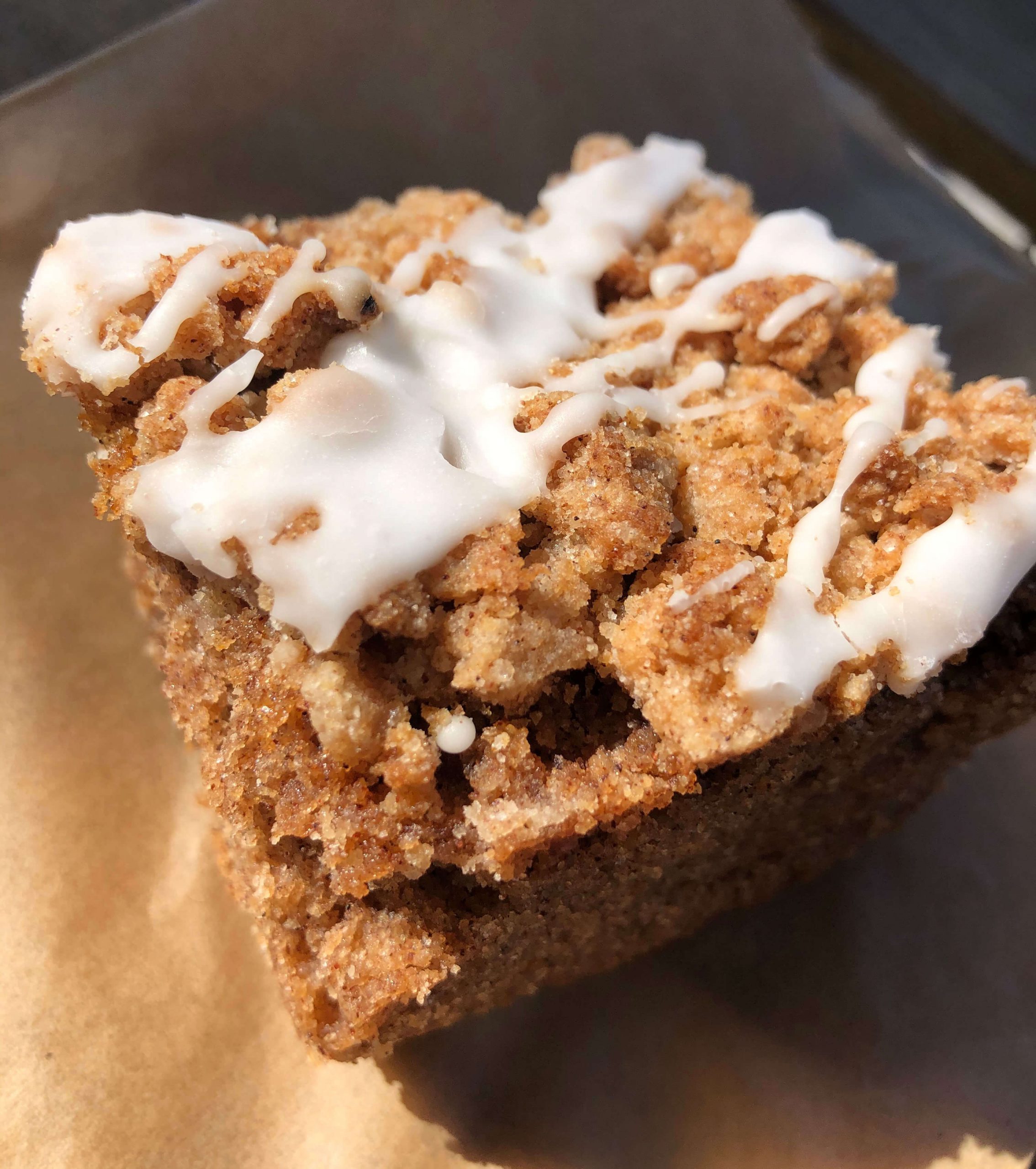 JOi Cafe
Westlake Village
This all-vegan coffee shop and cafe has a menu that'll exceed your wildest veggie-loving dreams! Each of their fair trade beverages are vegan––Cortado, Pour Over, Specialty Lattes, they've got it all! What about the grub? Breakfast Burritos, Superfood Pancakes, Bagel Sandwiches, Cinnamon Toast, and Breakfast Pizzas are just a few of their A.M. beauties! What in the world comes on a Breakfast Pizza? Cashew cheese or tomato sauce with tofu egg, spinach, white potato, chorizo, bell peppers, jalapeños, mushrooms, mozzarella, parmesan, cilantro, and green onion! For lunch or dinner, polish off a burger, pizza, bowl, handheld, or their famous Cheesy Mac 'n Joi!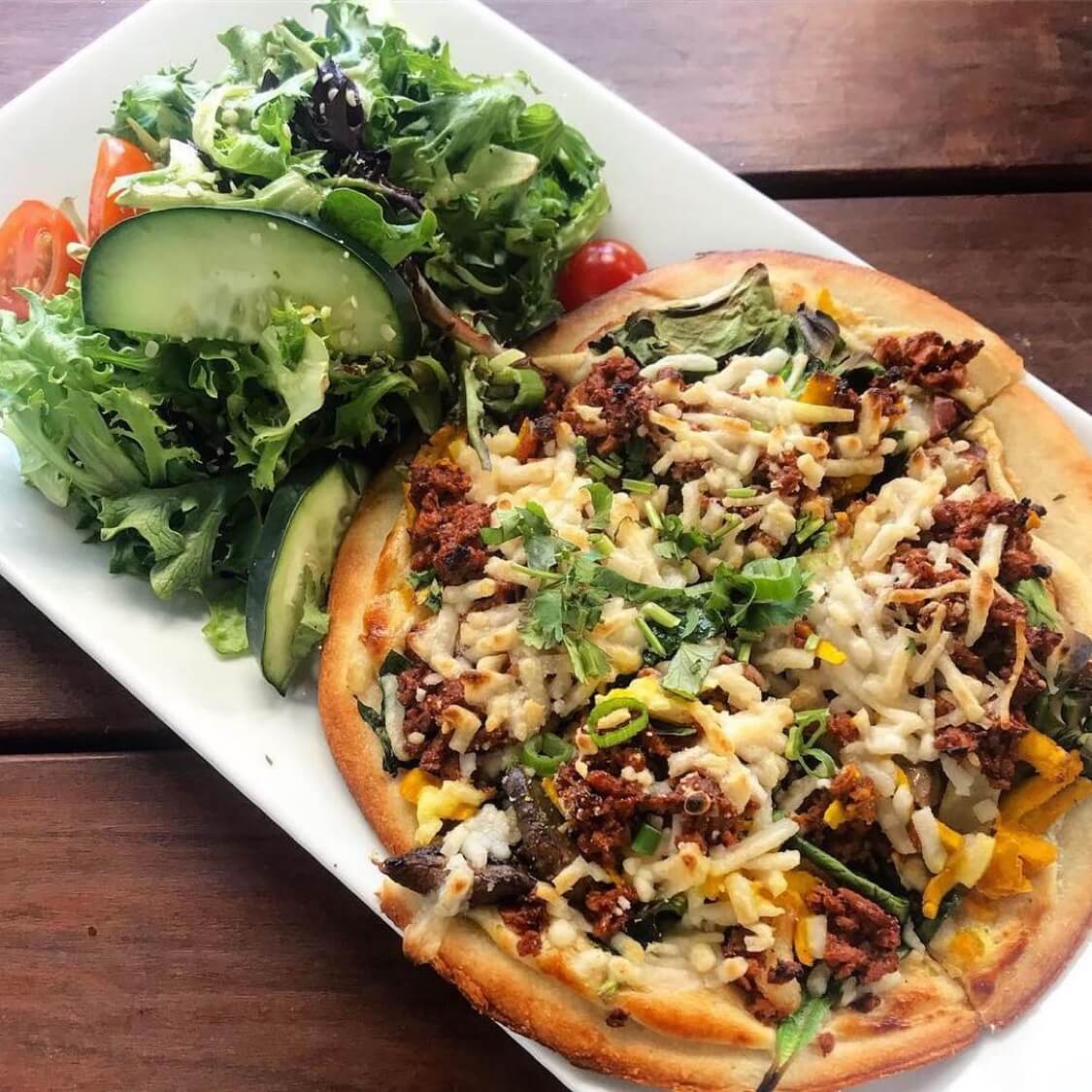 Black Dog Coffee
Miracle Mile
Start your morning off on the right foot by complementing your almond or soy milk-infused drink with a Bagel Deluxe, Bagel with cream cheese, Low Fat Granola, or Toast! For lunch, order their Vegan Cheeseburger Deluxe, Veggie Sandwich, or your choice of Chili, Chicago, Caesar, Wasabi Peanut Slaw, or Build-Your-Own hot dogs! (They're all vegan when ordered with the Field Roast Frankenfurter!) Now we understand why they have the word "Dog" in their name!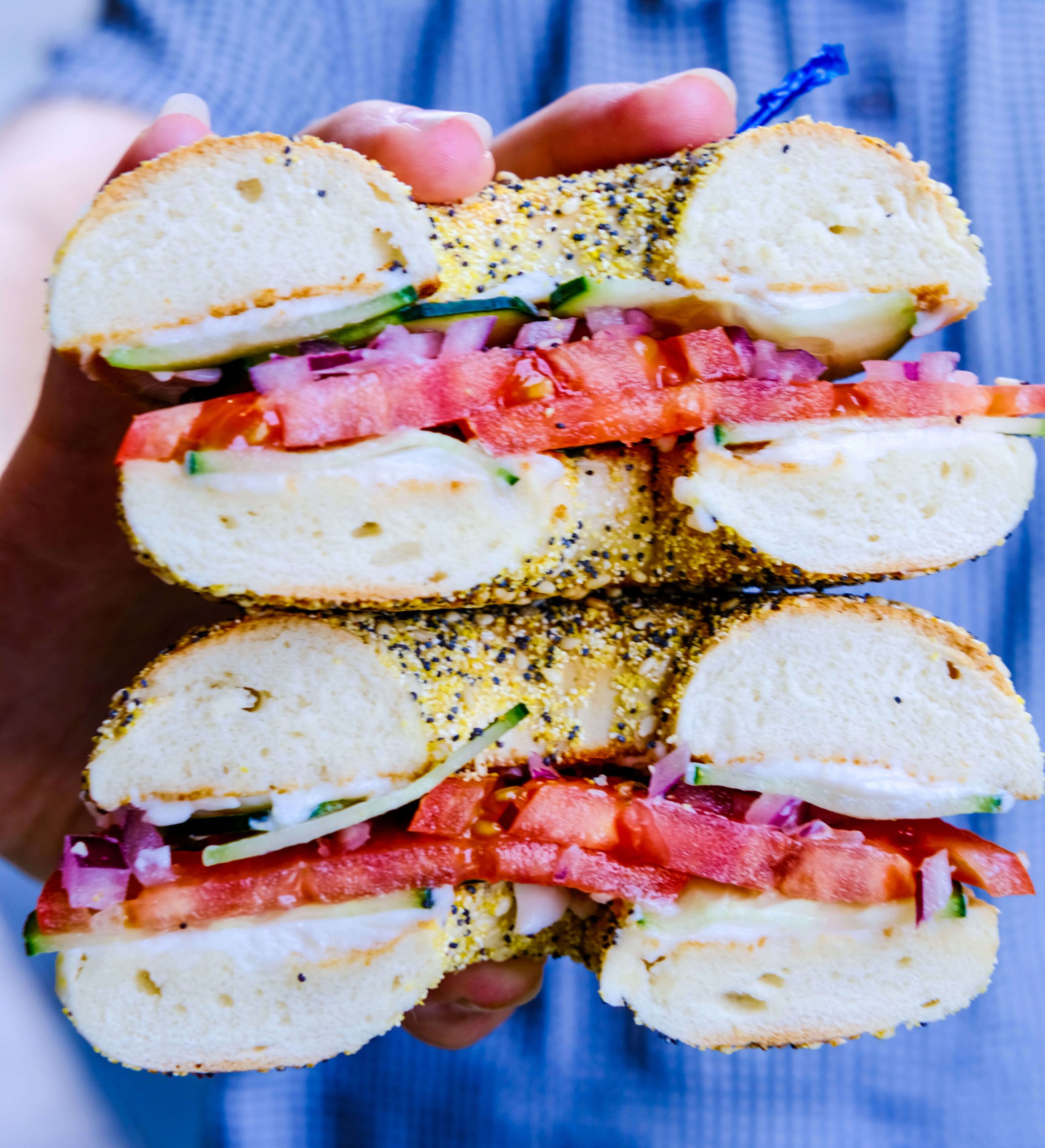 Philz Coffee
Multiple Locations
If you like to customize your cup of joe, you'll want to check out Philz! All of their beverage blends are vegan (except the Mocha Tesora) and everything can be made hot or iced! To lighten up your coffee, add in vanilla soy, oat, or almond milk! Be sure to come hungry because they've got loads of vegan eats, too! The pastry display showcases the most angelic vegan donuts from Blue Star Donuts as well as vegan and gluten-free Chocolate Chip Cookies, Brownies, and Blueberry Muffins from Rising Hearts Bakery! (Pro-tip: ask for your pastry warmed up!) As for the savory items, the Avocado Toast and Energy Bowls can be made vegan when ordered without egg, and the Philz Bagel can be veganized by subbing the cream cheese with hummus, avocado, or almond butter! If you forgot to pack a lunch for later, pick from their Chickpea and Kale Salad, Asian Noodle Salad, Energy Bites, Overnight Oats, or Chocolate Mousse to take to-go!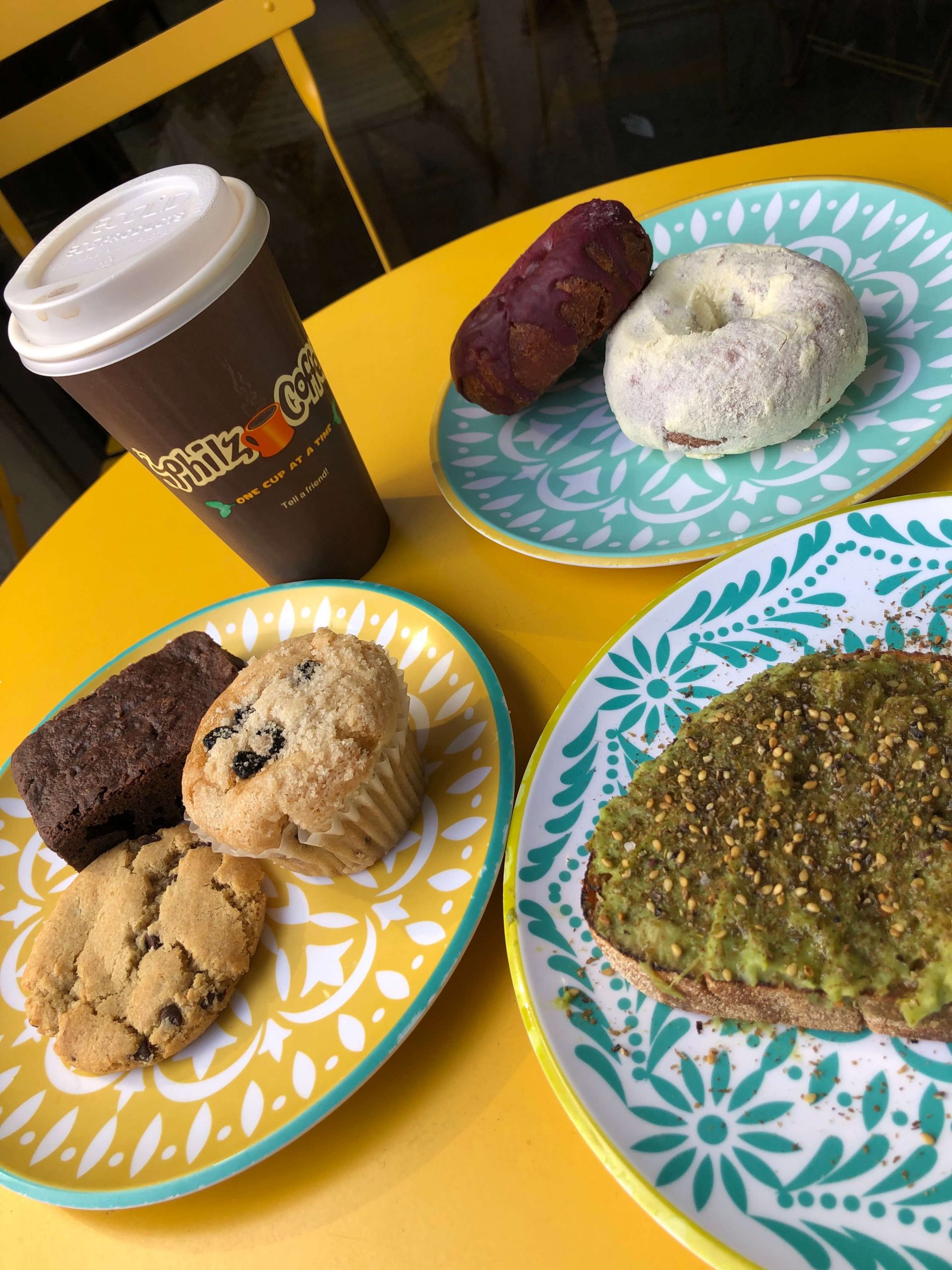 Stories Books & Cafe
Echo Park
This gem is more than just a coffee shop with vegan options, it's also a bookstore! Whether you want to grab something and run or stay and read a book or two, the vegan options don't disappoint! Start your order with coffee or tea charged with almond, soy, or oat milk! Avocado Toast is an essential staple that is probably included in every shop featured in this article, because duh! Their Breakfast Sandwich can be made vegan with tofu, vegan cheese, vegan bacon bits, arugula, and spicy vegan mayo on ciabatta or as a wrap! Other eats include their Vegan Hippie Sandwich, BAAT, Soup, Chickpea Avocado Salad, Bagel with vegan cream cheese, Oatmeal, and more! Aside from house-made items, this cafe carries vegan and gluten-free treats from Erin McKenna's bakery as well as cookies and brownies from Madame Shugah!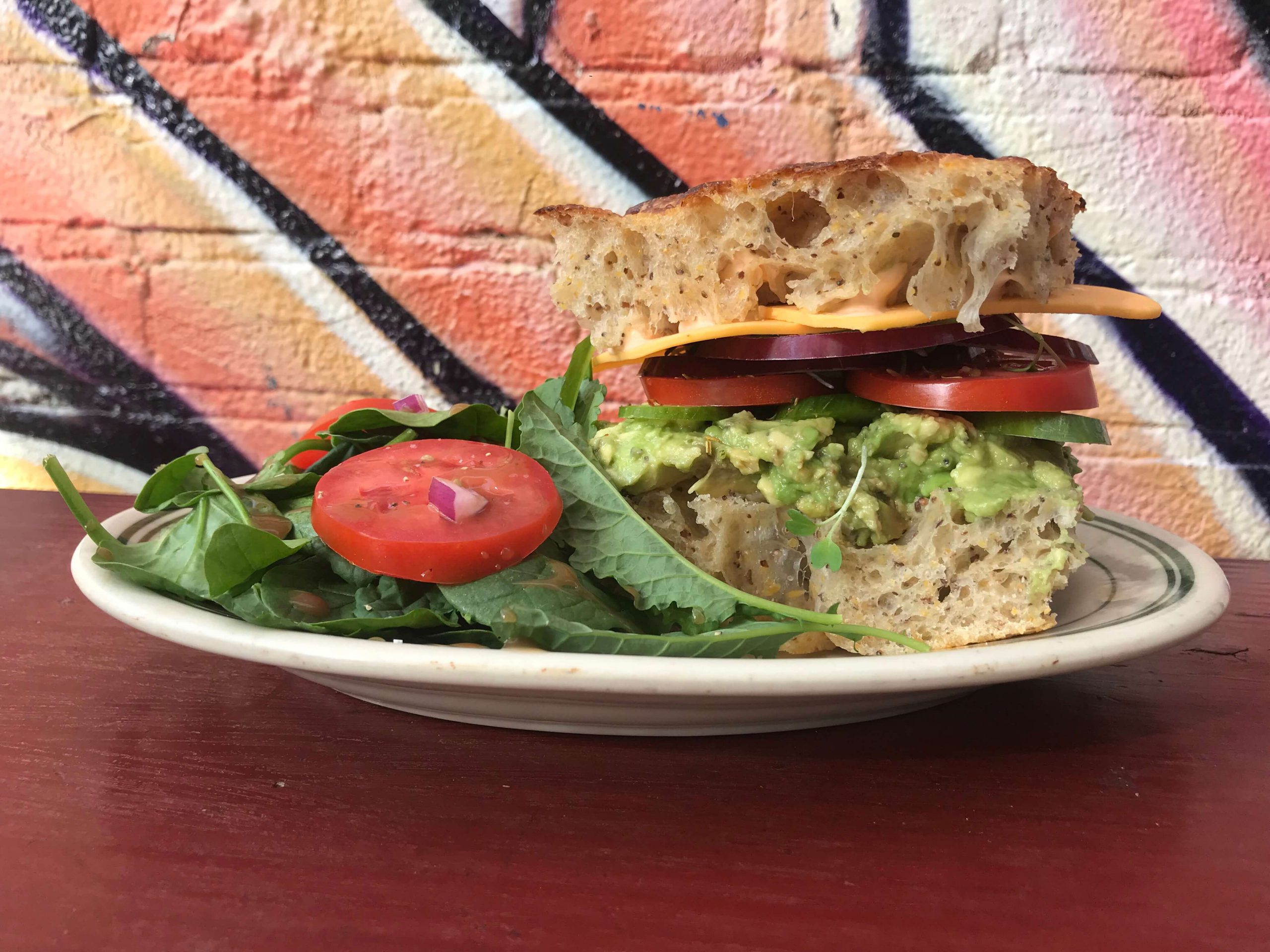 Earth Bean Coffee
DTLA
This hip and health-conscious coffee shop has everything you need for food, drink, and aesthetic Instagram backdrops! Other than your run-of-the-mill coffee and tea options, Earth Bean has an array of superfood lattes and tonics that improve immunity, digestion, and more! Their gut-boosting and mood-enhancing Pink Sunset is crafted with house-made coconut mylk, pitaya, and b12! And just about everything on their food menu is vegan with clear labeling––bless!!! Untuna Tuna, Avo Smash (yep, avocado toast once again!), Blue Majik Chia Pudding, and Unicorn Parfaits are some stellar snacks to sink your teeth into!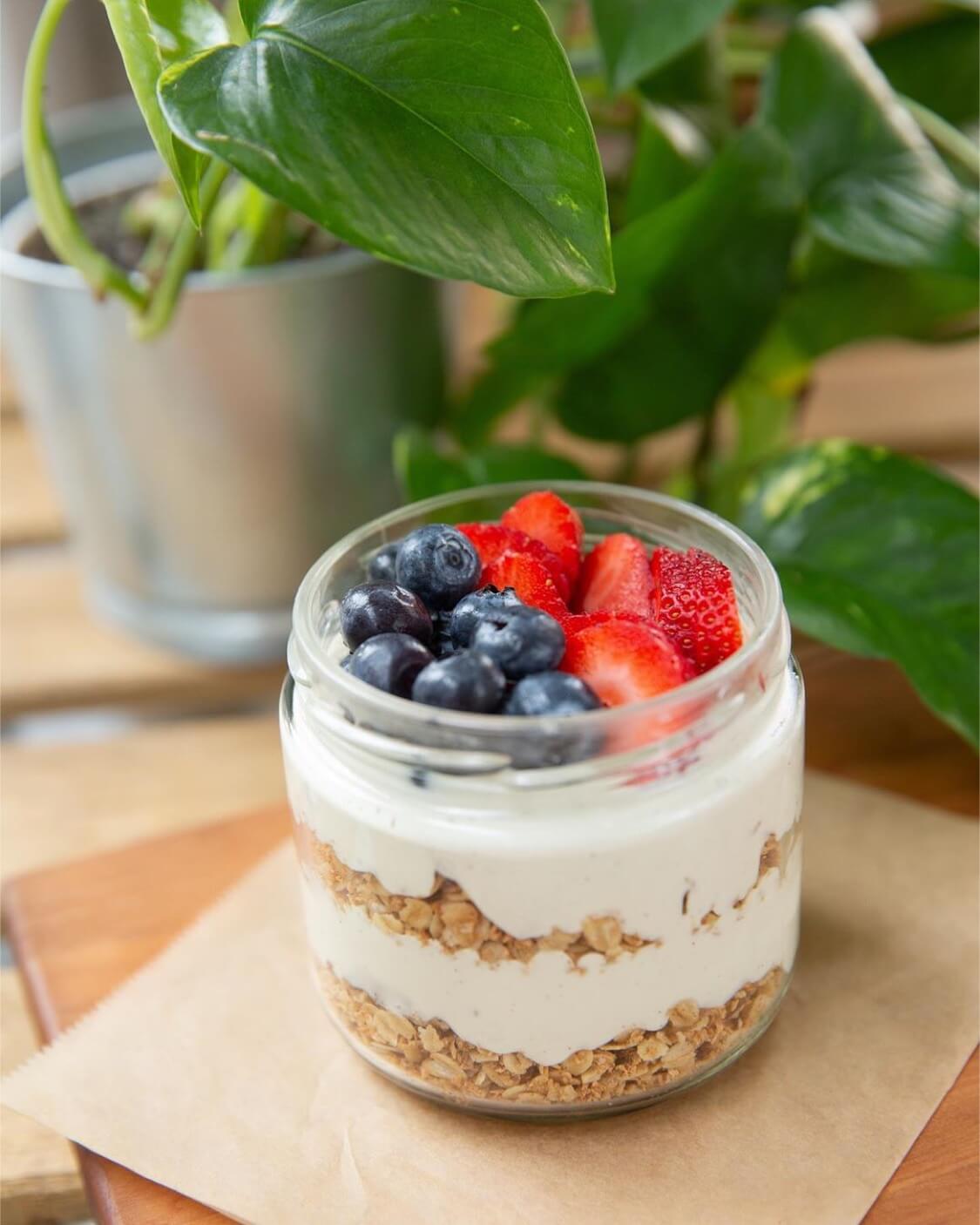 Go Get Em Tiger
Multiple Locations
What's the tea at this coffee shop? By "tea," we mean the slang word for gossip, not actual tea––but hey, they've got that too! The vegan options at Go Get Em Tiger are super tasty and innovative! Their Chickpea Frittata, Housemade Granola with almond macadamia milk, Avocado Toast, Kale Caesar Salad (with vegan caesar dressing!), Overnight Oats, Orange Date Cake, and Vegan Strawberry Muffins bring all the vegans to the yard! You can also veganize their beverages with oat milk, almond macadamia milk, or coconut milk. (Vegan options differ based on location, so be sure to check before you go!)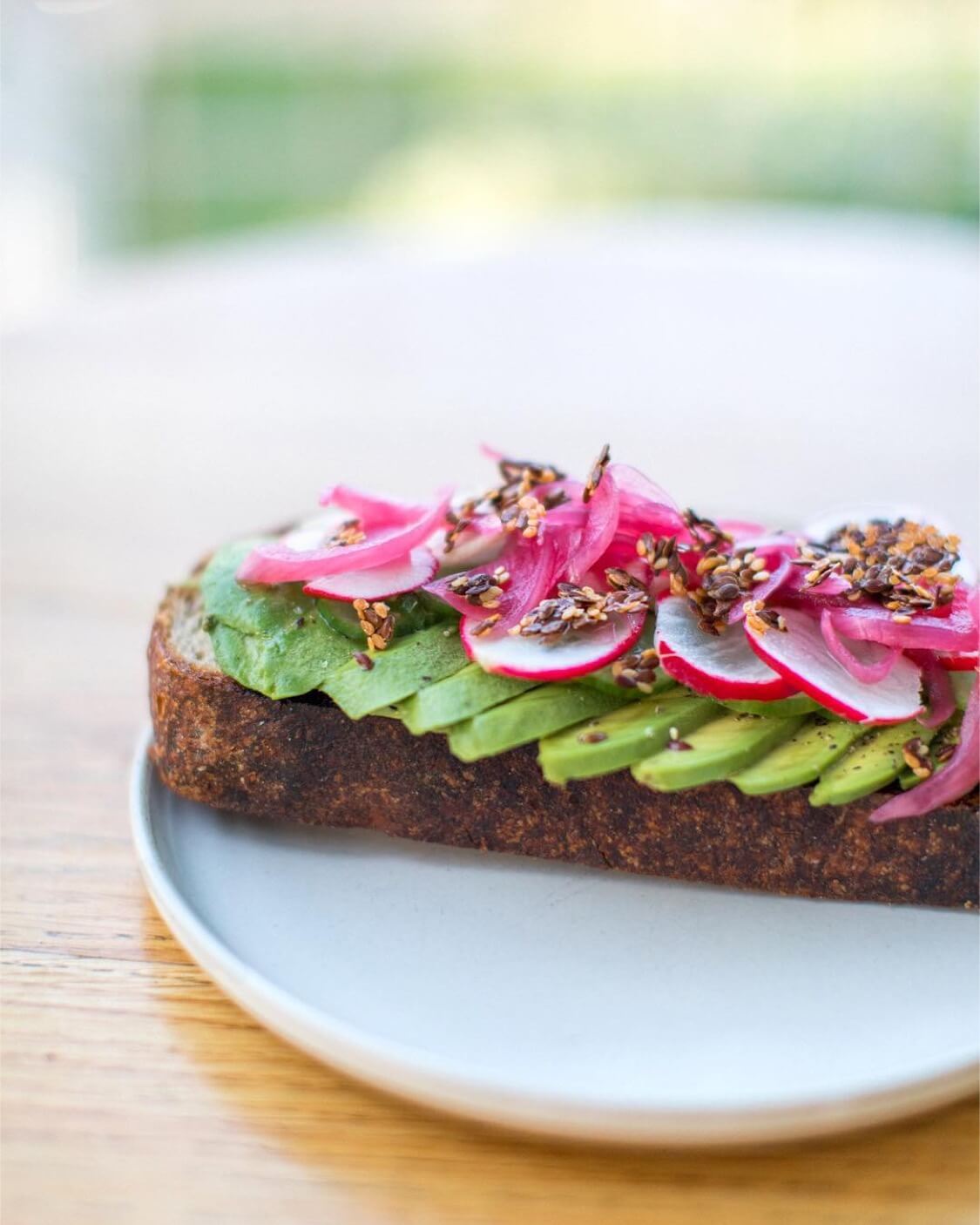 Nature's Brew
University Park
Breakfast all day every day, stellar prices, and good vibes all around? Sign us up! This grounded and groovy cafe stocks heaps of healthy plant-based options to enjoy! Aside from juices, smoothies, and caffeinated beverages, the food items are killer! If you've been vegan for longer than a week, you've probably had a tofu scramble or two. No matter how many variations you've eaten of this dish, the Tofu Scramble from Nature's Brew hits different with their Pomegranate Sweet Chili Sauce and Sweet Chili Balsamic Dressing! The Vegan Sandwich, Oatmeal, Bagel, Vegan Banana Bread, Gluten-Free Sweet Potato Muffin, and Mushroom Potato Bourekas are other veggieful noms to check out!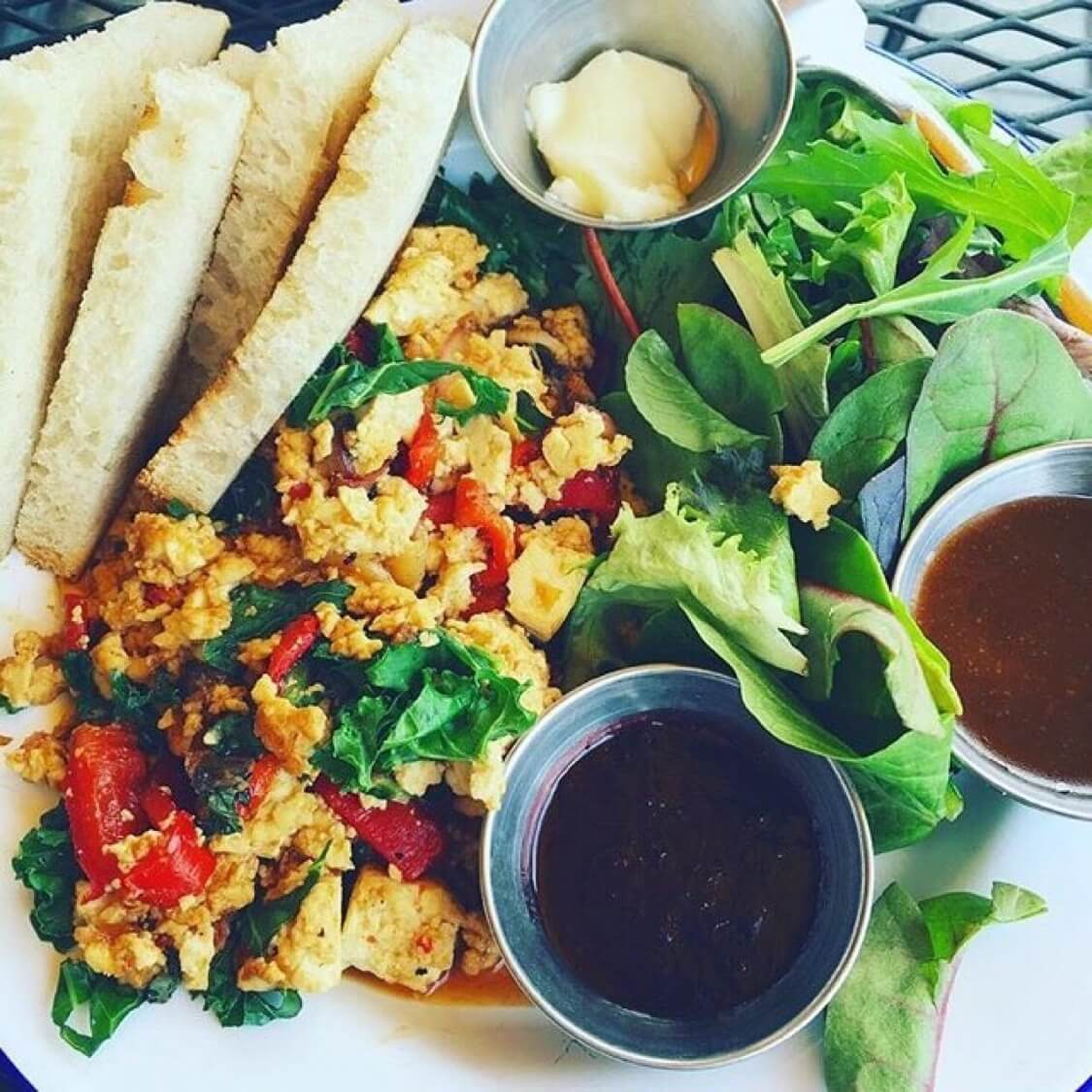 Feature photo credit: Liz Ward