Do you love cookies, cakes, pies, and freshly baked bread but need to eat gluten-free, grain-free, or even keto? Keep your pantry stocked with these vegan baking mixes that taste just as delicious as your favorite childhood desserts.
Good Dee's baking mixes are low carb, keto-friendly and sugar-free (no maltitol) with just 1-3 grams of net carbs depending on the product. The Brownies, Butter Pecan Cookies (with no actual butter!), and nut-free Blondies mix are made with almond or sunflower seed flour, ideal for those avoiding soy. Though the directions call for non-vegan ingredients, you can replace them with vegan butter, coconut oil, and flax egg (or a store-bought egg replacement). Good Dee's suggests keeping an eye on your brownies, as baking time varies depending on the oven. Let's get to baking!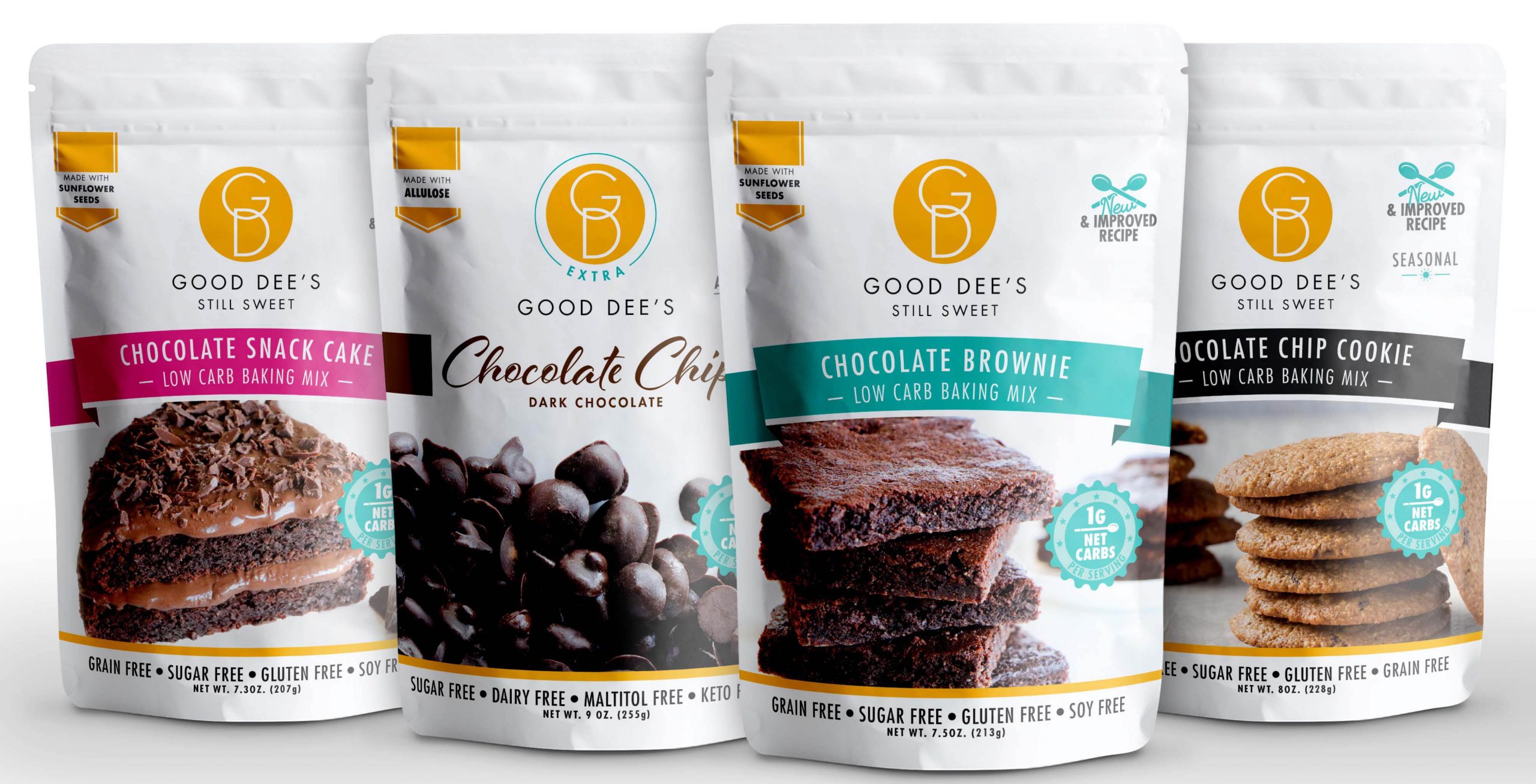 Coconut Whisk
Coconut Whisk products are egg-free, dairy-free, soy-free, and peanut-free, making them a very allergy-friendly option. The Chocolate Chip Cookie mix produces the perfect cookie, with a crispy edge and chewy soft center. The Pancake & Waffle Mix (sweetened with coconut sugar), Chocolate Muffin Mix, Snickerdoodle Cookie Mix, and new 1-minute Chocolate Mug Cake all use a blend of chickpea and brown rice flour, making them all gluten-free. Can't decide which to try first? Grab the Coconut Whisk Sampler Bundle to find your favorite!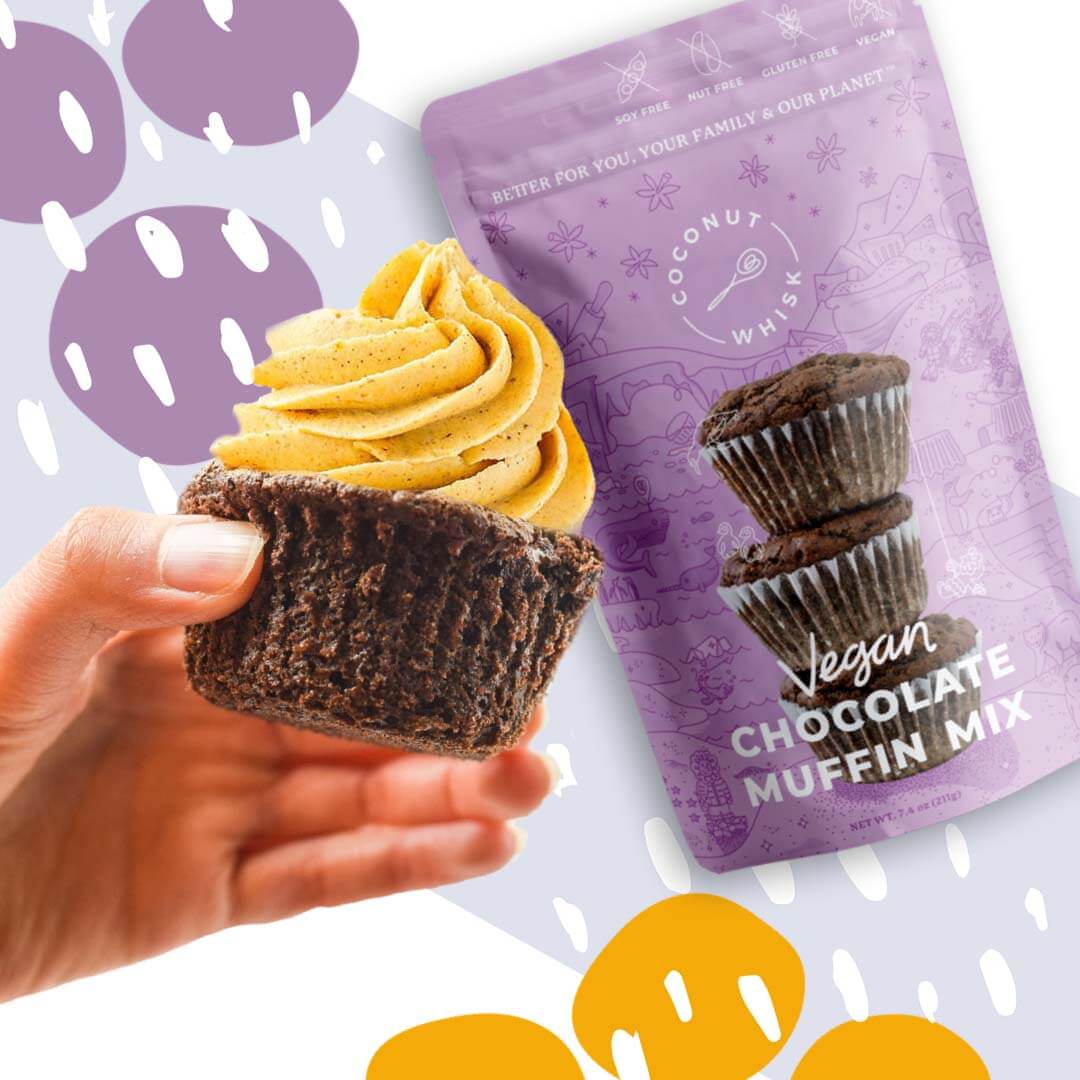 Zensweet baking mixes are naturally grain-free, as they rely on almond and coconut flour as their main ingredients. ZenSweet uses their signature sweetener (a blend of erythritol, inulin, and monk fruit extract) to keep the sugar content low and keto-friendly. The product is available in Chocolate Chip Cookie, Vanilla Bean Cake, Snickerdoodle Cookie, and our favorite Dark Chocolate Brownie. Simply substitute 1 cup of vegan yogurt to bake plant-based treats.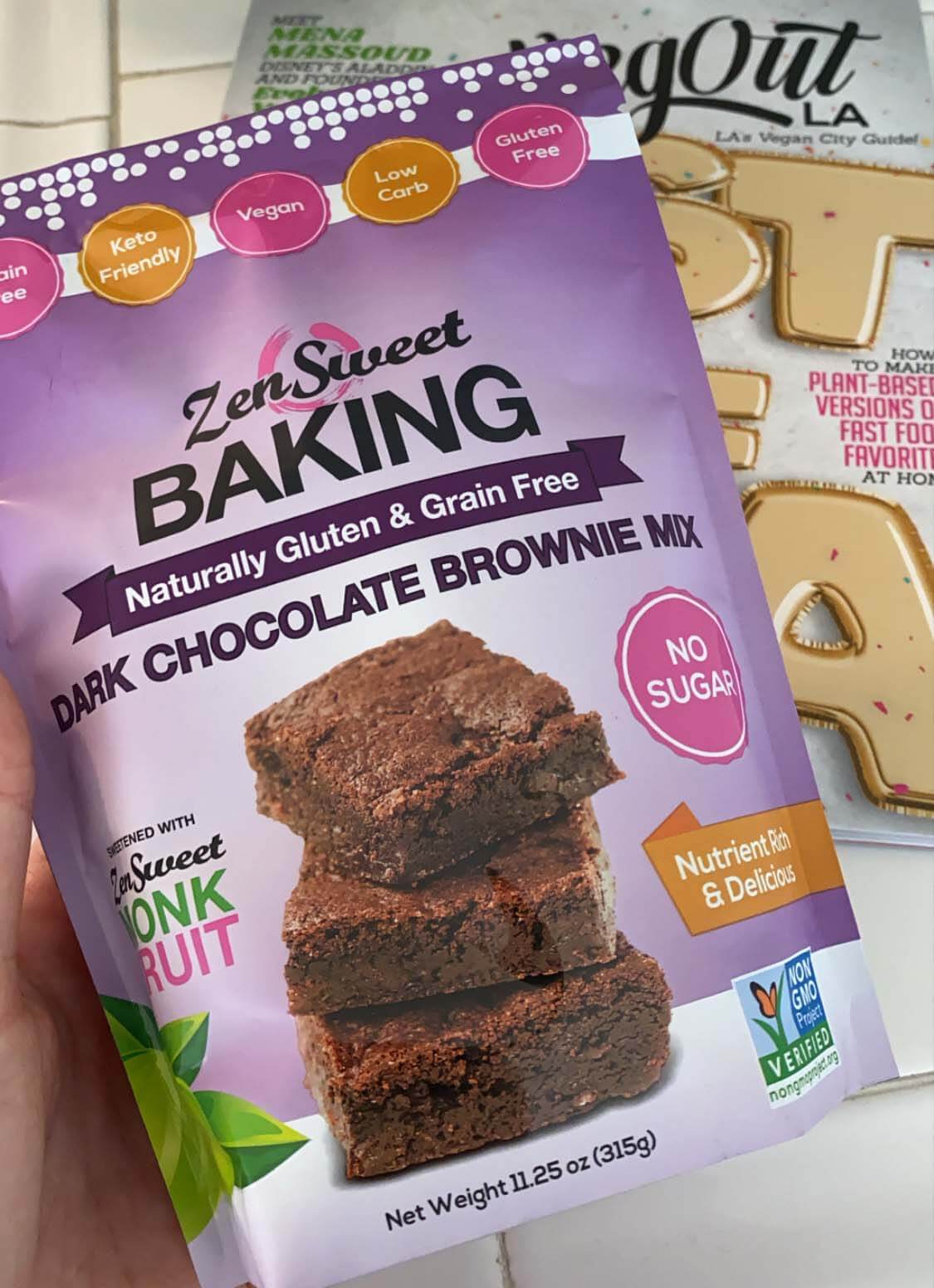 Simple Mills, based in Chicago, stocks crackers, cookies, and baking mixes that are vegan-friendly, paleo-friendly, and all-natural. VegOut favorites are the Chocolate Chip Cookie Mix (which uses almond flour, coconut flour and coconut sugar) and Artisan Bread Mix (almond flour, arrowroot, and flax meal.) All their products are made with nutrient-dense ingredients, free of gums, grains, dairy, soy, and corn. Check out Simple Mills cookies in our gluten-free vegan snack article.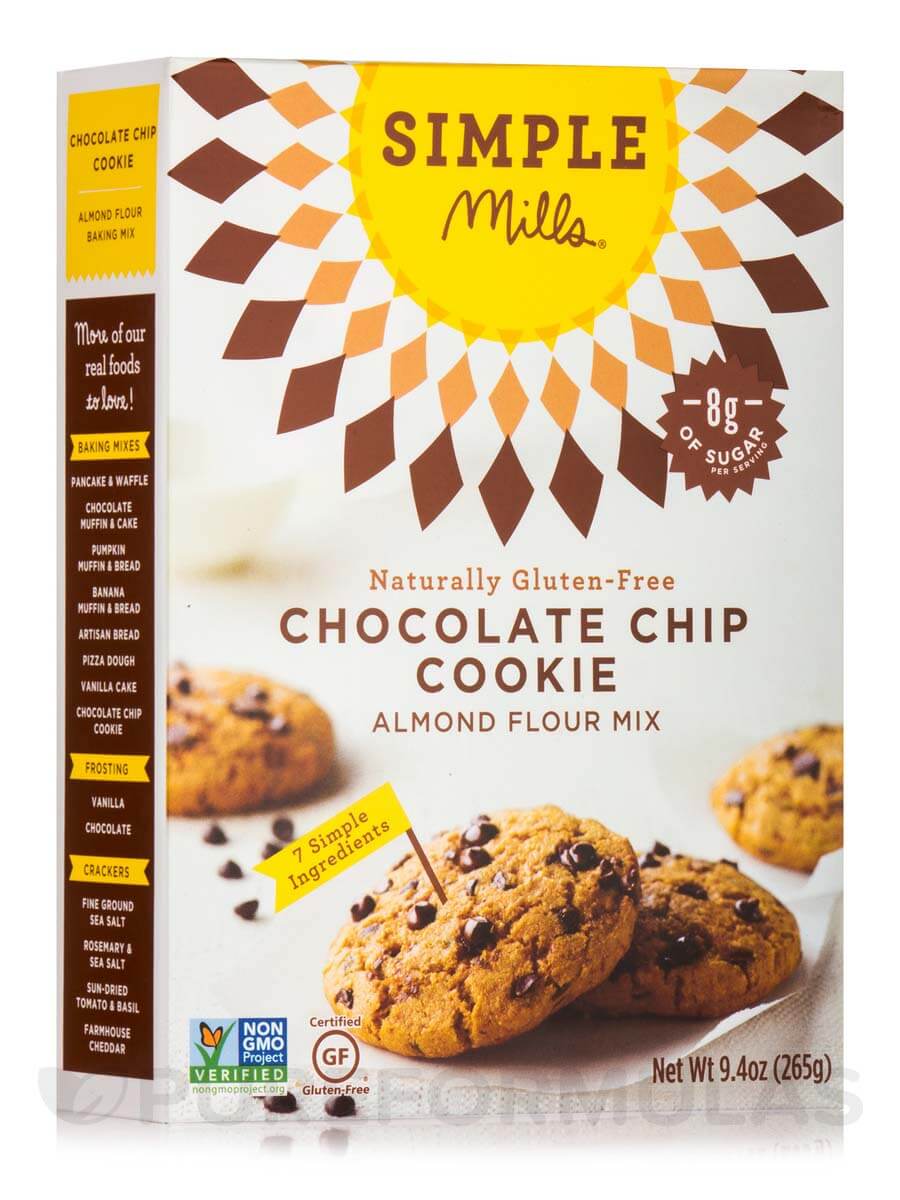 HighKey keto and vegan-friendly baking mixes come in a variety of flavors. They use almond and coconut flour as the base for their products. These are two nutrient-dense ingredients that are higher in healthy fats, protein, and fiber. The Brownie, Blondie, and the Blueberry Muffin and Cupcake mix can all be prepared vegan by substituting coconut oil, vegan butter, and flax egg or a store-bought egg replacement.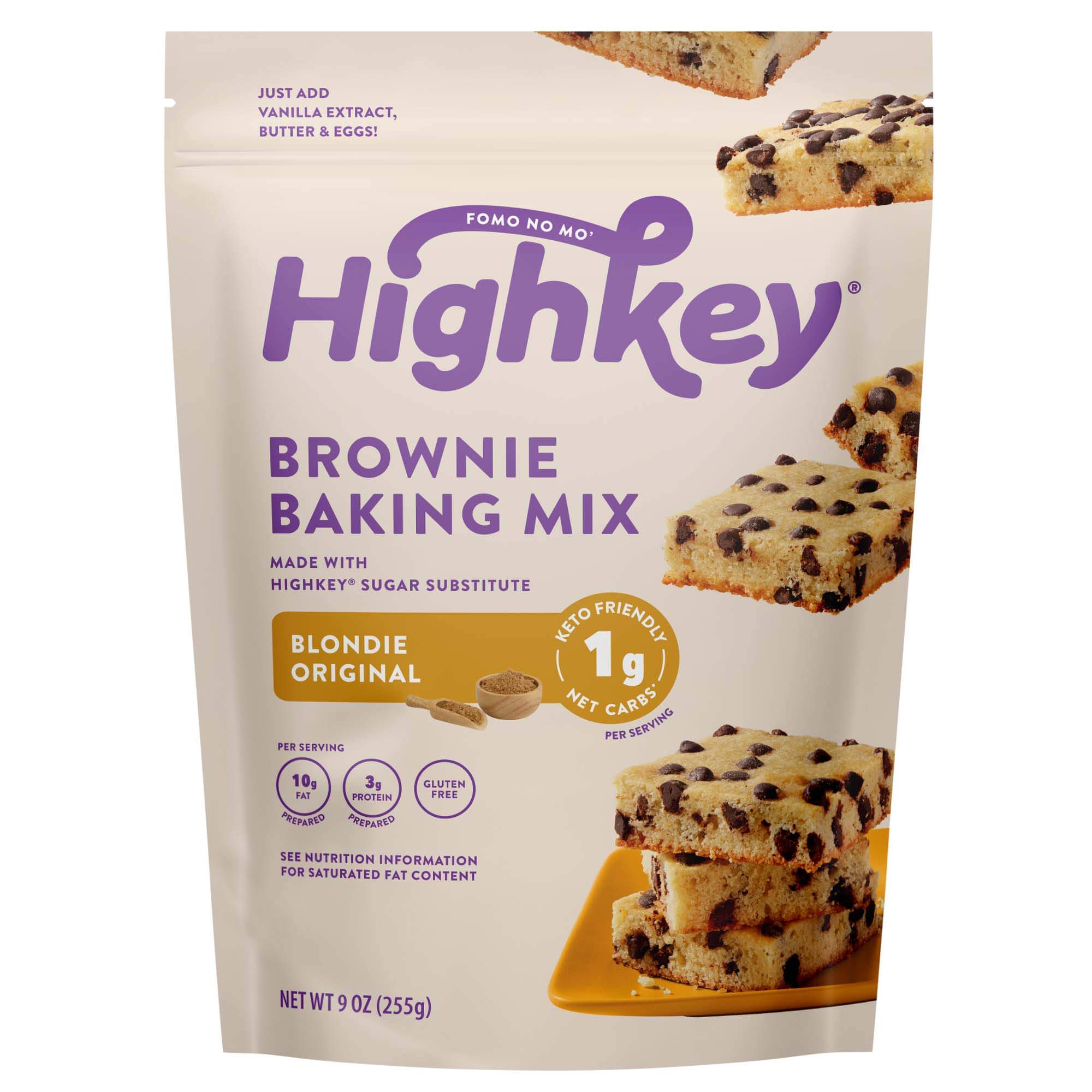 Trader Joe's
Trader Joe's sells some of our vegan favorites like affordable nutritional yeast (aka the best vegan cheesy alternative), dairy-free ice cream, and of course the Trader Joe's Almond Flour Chocolate Chip Cookie Baking Mix. The mix is made with simple ingredients (almond flour, coconut sugar, non-dairy chocolate chips, tapioca starch, coconut flour, baking soda, and sea salt) and can be prepared vegan with oil and your choice of dairy-free milk. Pro tip: Add in some extra chocolate chips to make cookies that are super indulgent.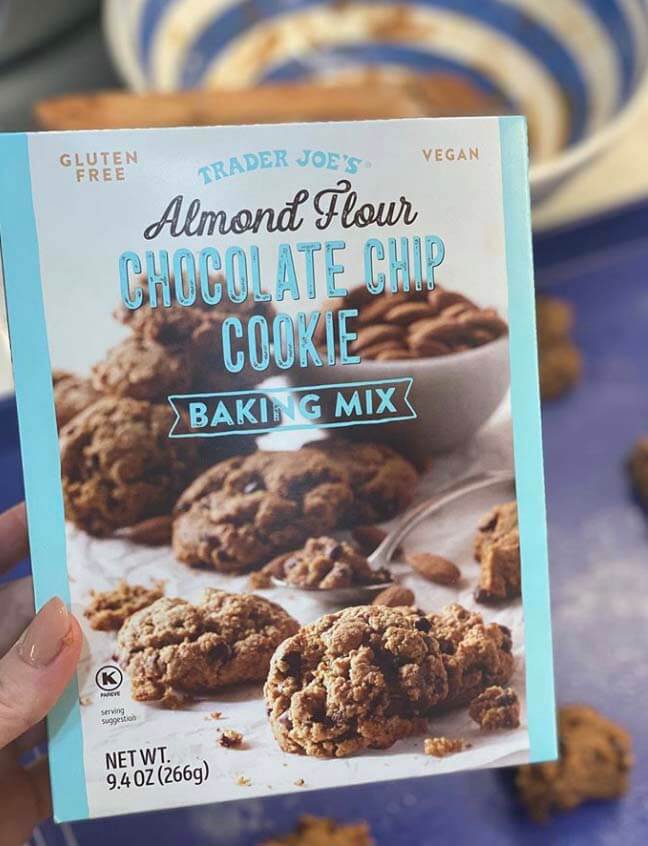 Photo credit: @traderjoeslist on Instagram
Thrive Market is our go-to for pantry staples, vegan snacks and gluten-free baking. Thrive Market brand baking mixes in Almond Flour Yellow Cake, Chocolate Chip Cookie, Almond Flour Chocolate Cake and the Pumpkin Bread and Muffin are gluten-free and can be prepared vegan (substitutions and directions provided on the package). All the ingredients used are non-GMO, pesticide-free, paleo, and dye-free. Don't forget to order some applesauce, non-dairy milk, and coconut oil to whip-up tasty desserts.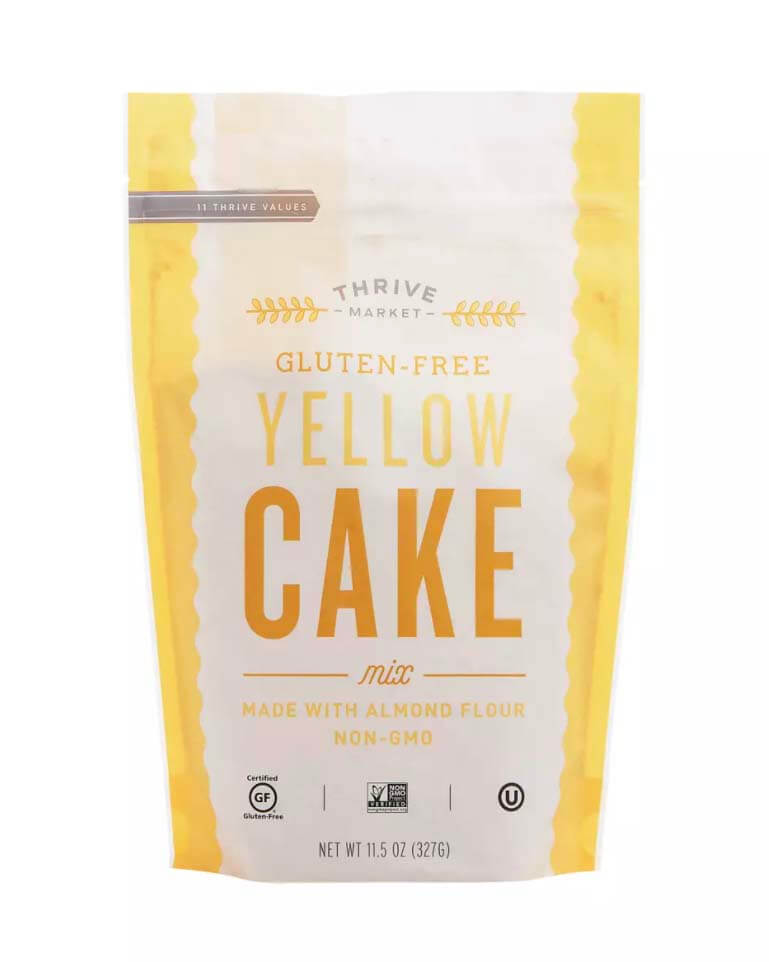 Arrowhead Mills Gluten Free All Purpose Baking Mix is the perfect option for those looking to be creative and bake something from their favorite cookbook. The product is available at many supermarkets across the country, making it accessible. The mix uses rice flour, whole grain sorghum flour, whole grain rice flour, and tapioca starch as the main ingredients.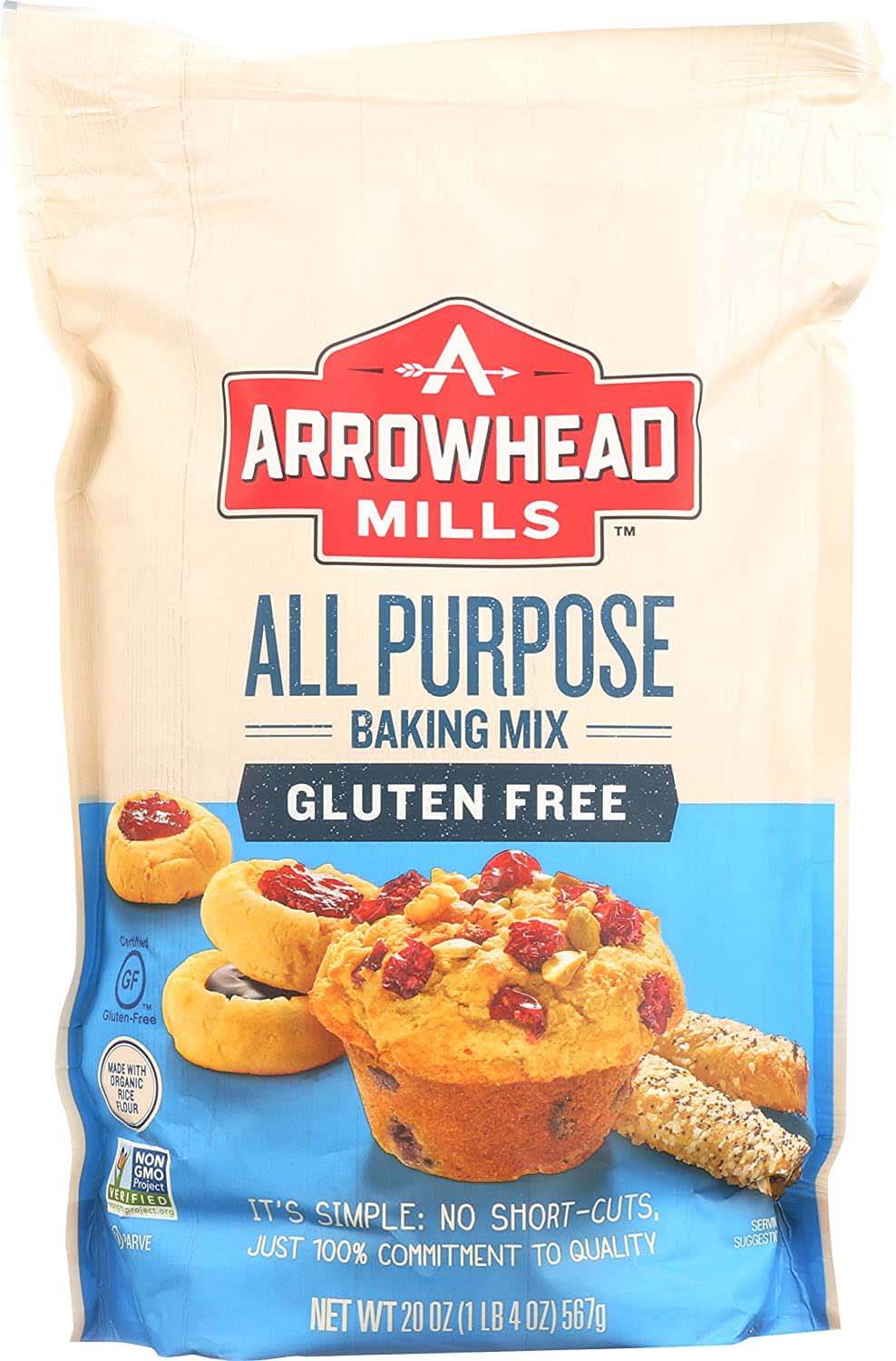 Swerve offers three mixes that can easily be baked vegan—the Chocolate & Vanilla Cake, Chocolate Chip Cookie, and Pancake Waffle Mix. The brand suggests you substitute egg replacer, non-dairy milk, and vegan butter or applesauce when baking.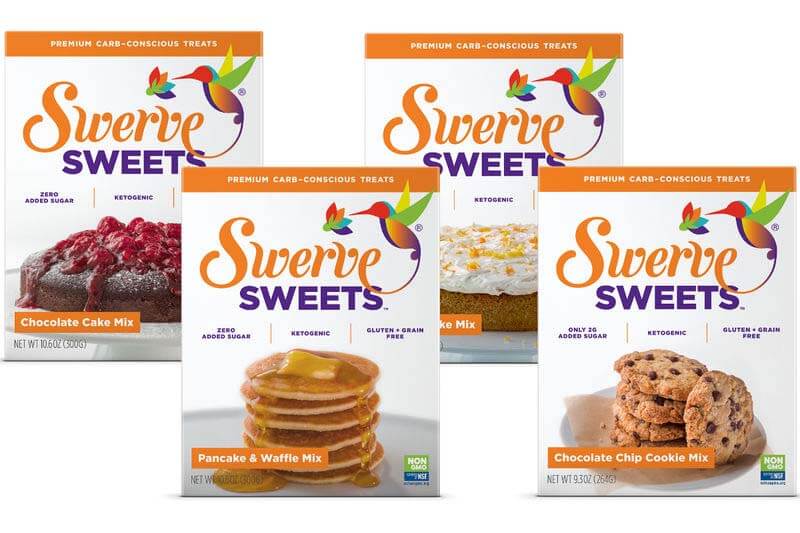 Bob's Red Mill sells a variety of mixes and flours that are gluten-free, but their Gluten Free 1-1 Baking Flour is a substitute for any recipe calling for whole wheat, all-purpose, or other grain-free flour. Bob's Red Mill is sold in stores nationwide and can be purchased on Thrive Market.