You know we love any restaurant that provides stellar vegan options. This Earth Day, though, we want to focus on restaurants around the country that go above and beyond when it comes to doing good for the environment. From sourcing local, regeneratively farmed ingredients, to powering the restaurant with renewable energy, here are some eco-conscious spots we think you should have on your radar.
Honestly, Plant Miami is more than a restaurant—it's an experience. Sourcing their vibrant ingredients from their own regenerative and certified organic farm, Paradise Farms, Plant Miami has your health (and the planet's) in mind every step of the way. The restaurant's dishes are inspired by the local South Florida landscape, and they also offer sustainable wines and craft cocktails. Their farm supplies the Metropolitan International School of Miami's garden-to-table curriculum and organic lunch program, and you can even get a weekly box of their regeneratively-farmed produce through their Community-Supported Agriculture program. We are huge fans.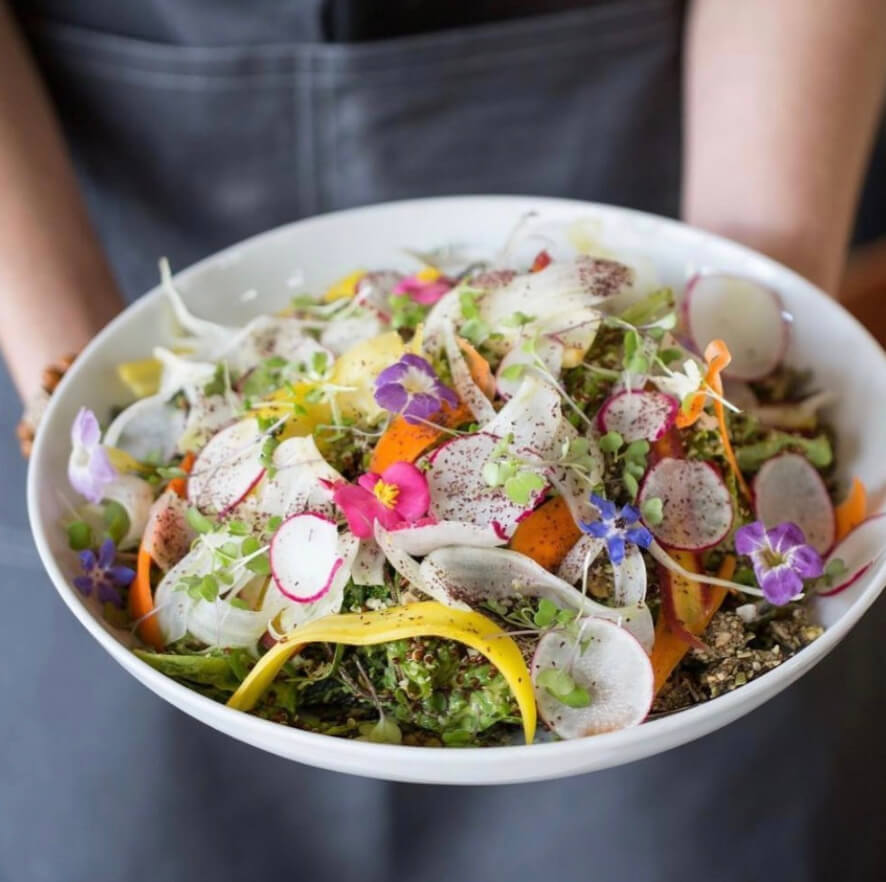 Denver, CO
Using ingredients from their own 5,000 square foot garden, as well as sourcing from 50 local farms and producers, Vital Roots focuses on sustainability and local community connections in Denver. Even more impressive, their kitchen and dining areas are powered entirely by wind energy! Check out their health-conscious grub, which includes raw and vegan options.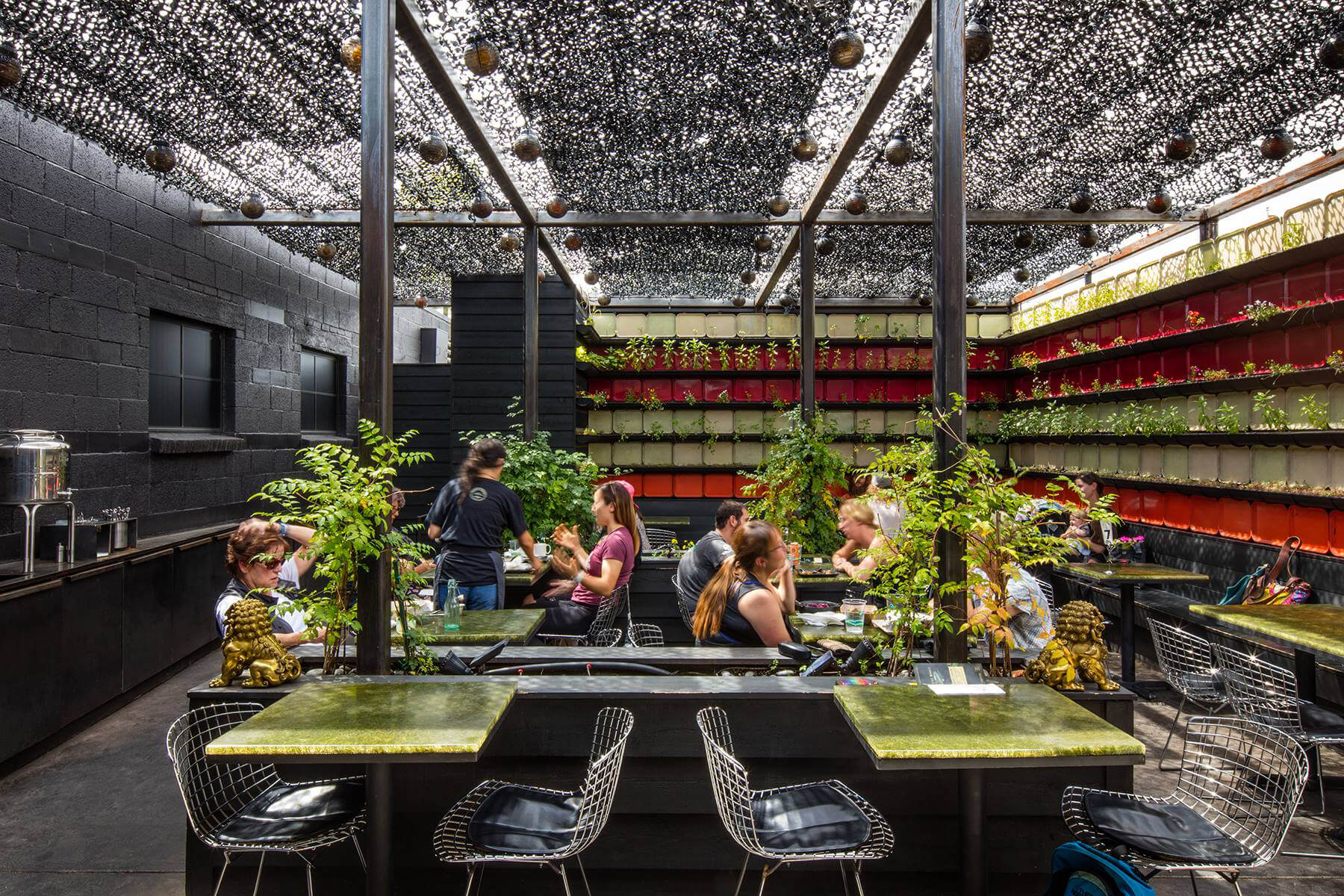 Los Angeles, CA
A.O.C. is a small plates restaurant driven by seasonal, locally sourced ingredients—many of the plates can be made vegan. We're loving this place for the wine—with 24 wines by the glass and 150 bottles to choose from. All are either organic, biodynamic, or sustainable.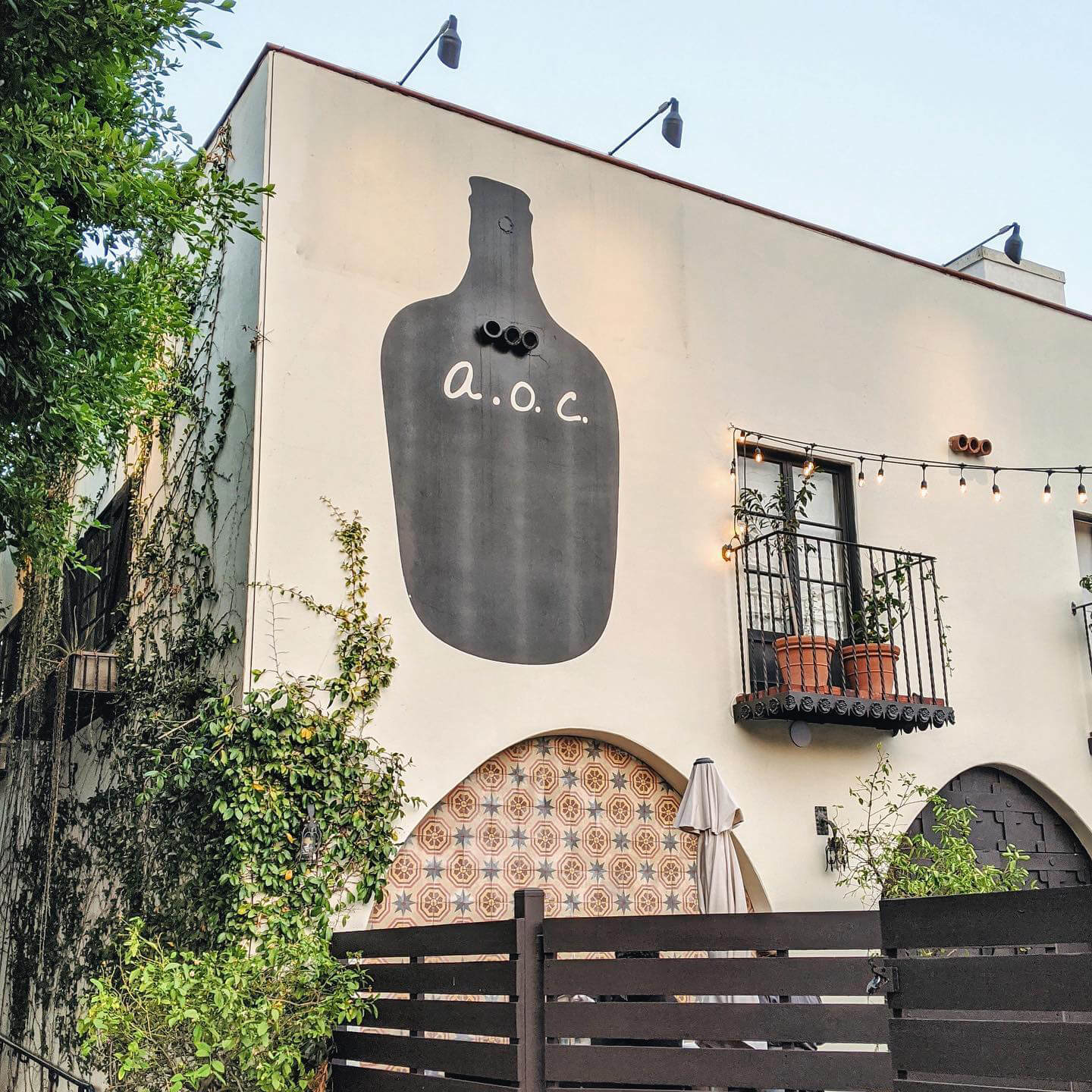 Los Angeles, CA
With several locations throughout Southern California, Sage is basically an institution at this point. Run by Mollie Engelhart and her husband Elias Sosa, these chefs and farmers focus on growing organic produce at their regenerative Sow a Heart Farm. Ninety percent of the produce Sage uses at their restaurants comes from local farmers who focus on organic, pesticide-free farming as well as regenerative agricultural practices that help sequester excess carbon dioxide from the air.
Multiple Locations
If you're in Washington D.C. and haven't been to one of the Busboys and Poets locations yet, you're missing out. In addition to brewing fair trade coffee and tea, as well as using recycled paper products, Busboys and Poets utilizes renewable energy to power their restaurants. While not fully vegan, they offer some killer vegan options that don't disappoint. They call themselves a "community gathering place," open to writers, artists, thinkers, and dreamers. Busboys and Poets locations also have small bookstores within, and they run awesome local community events, so you can meet like-minded people while you're there.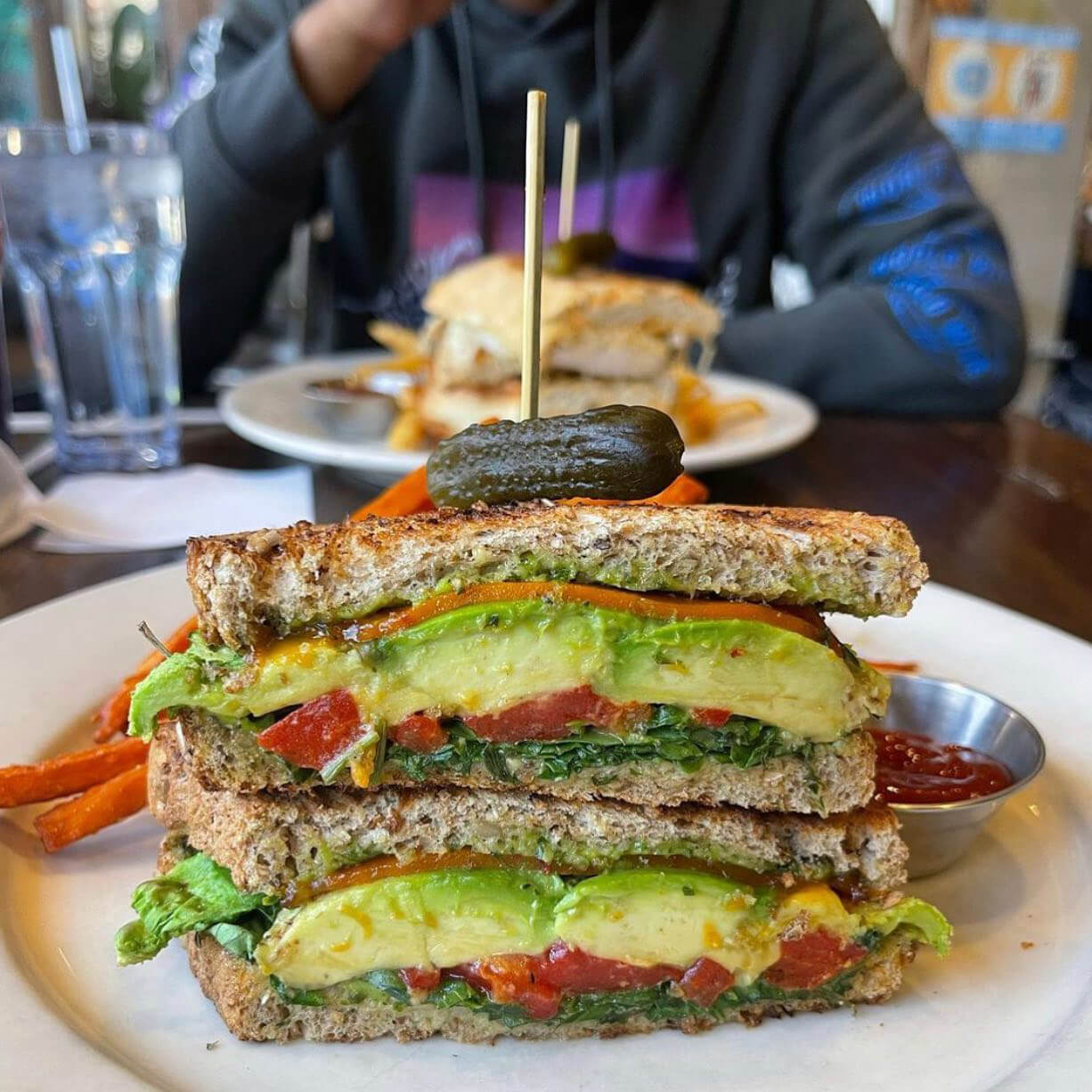 Photo credit: @late_brunchclub on Instagram
Boulder, CO
This vegetarian (mostly vegan) restaurant in Boulder, Colorado is known for whipping up some of the best veg options in the area. Leaf sources its ingredients from its own urban farm, Three Leaf Farm, which also operates as an education center and botanical sanctuary.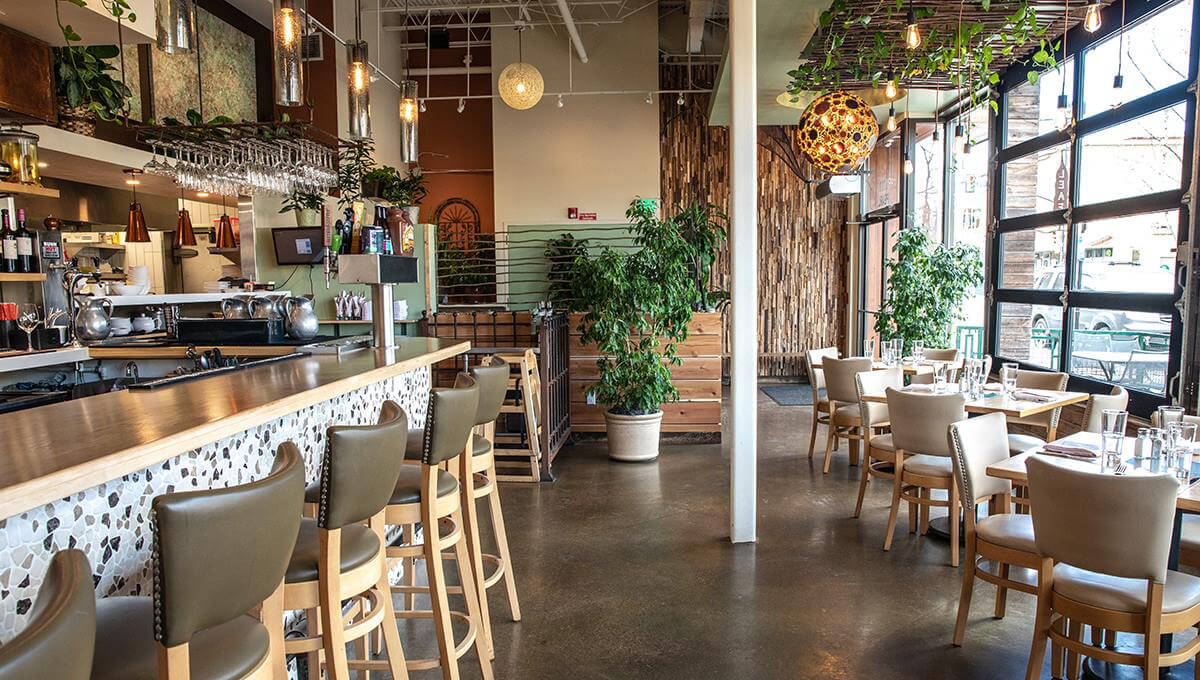 Little Rock, AR
If you find yourself in Little Rock, Arkansas, check out The Root Cafe, which has been visited by Guy Fieri himself. This spot has several vegan options and focuses on local sourcing of ingredients to reduce the number of emissions needed to transport the ingredients from farm to table. They also partner with neighborhood elementary schools and social justice organizations to get fully involved with their local community.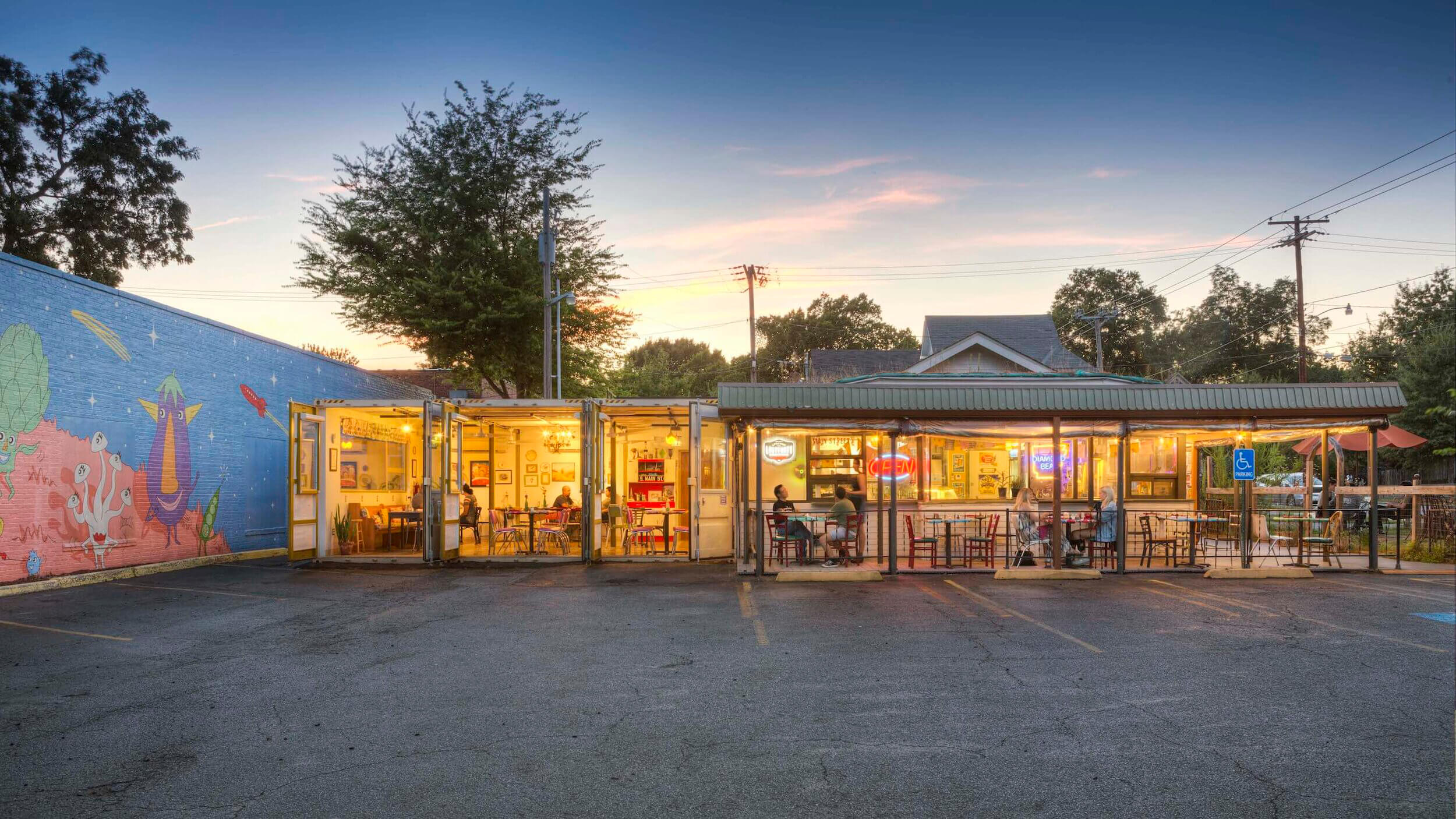 Branford, CT
Located in Branford, Connecticut, G-Zen is a fully vegan, organic, eco-friendly restaurant, with all food made from scratch each day. G-Zen focuses on every detail, even filtering their water in three different ways and sourcing wine only from biodynamic vineyards. Even cooler, the restaurant is entirely zero waste, with all leftover food being composted.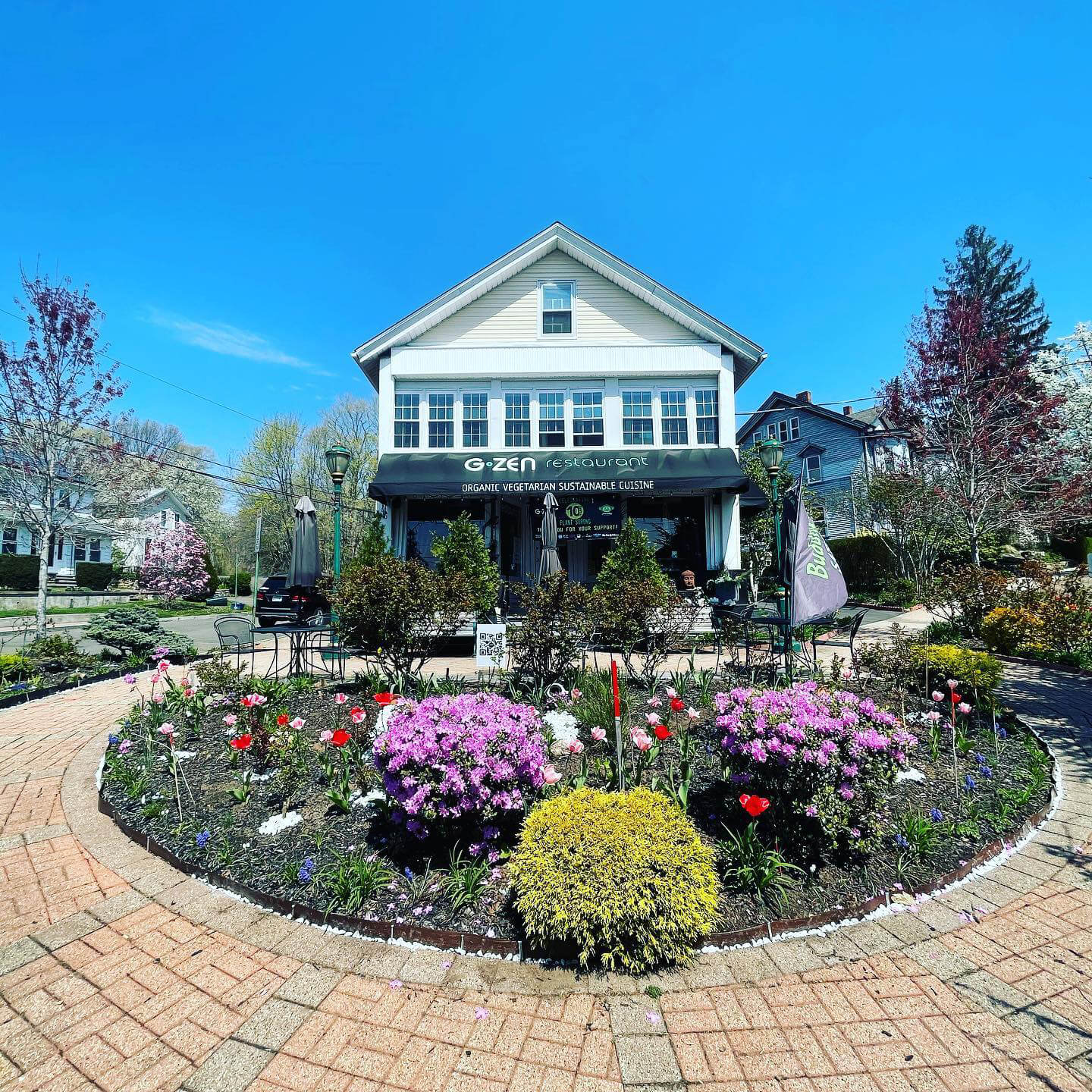 Iowa City, IA
Head to Iowa City to try out this cafe that focuses on sustainability and community involvement. Trumpet Blossom Cafe uses no animal products and sources as many ingredients from local producers as possible, with a heavy emphasis on organic produce.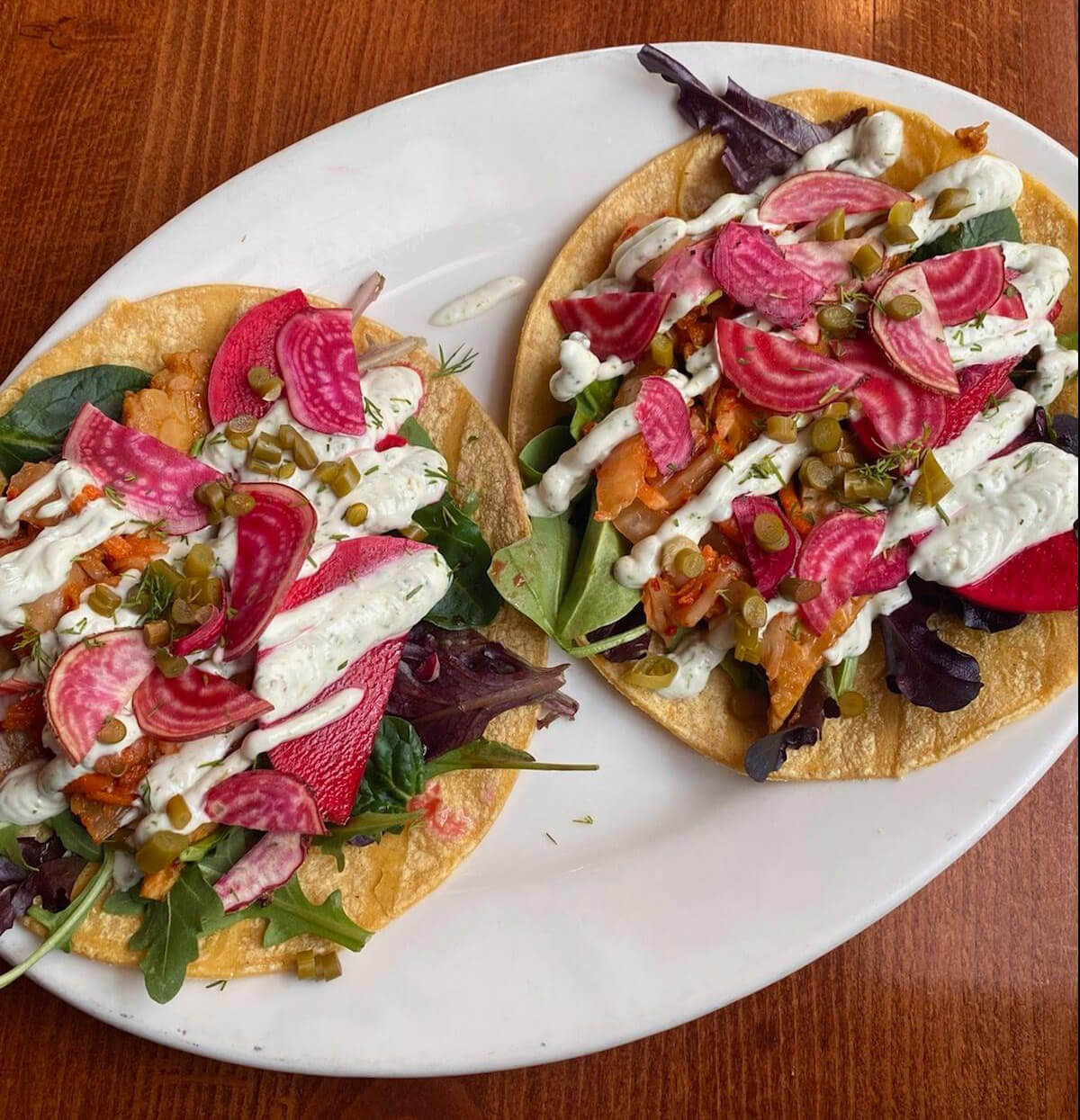 Portland, OR
If you are looking for an authentic Pacific Northwest farm-to-table experience, look no further than Farm Spirit. Chef and owner Aaron Adams travels each week to local farms within a 105-mile radius to source the ingredients for his fully plant-based menu. Farm Spirit uses a communal-service dinner party approach, where customers are guided through the creation of each dish. Diners also have the option of eating at the intimate 14-seat chef's counter, where each course is prepared in front of them. Sign us up!