Whether it's time for breakfast, lunch, dinner, or dessert, these vegan and vegan-friendly Black-owned restaurants have you covered! Add these to your list of must-try vegan destinations in San Diego and start to check 'em off, one meal at a time!
RELATED: Black-Owned Vegan and Vegan-Friendly Nationwide Restaurant Directory
---
Join VegUP and Using My Privilege to take a stand against racism. Click here to learn more and donate now.
Nomad Donuts
North Park
Two words: VEGAN. DONUTS. And these aren't your regular ole vegan donuts in basic flavors! The vegan options at Nomad Donuts are out of this world! We're talking about Ube Taro Coconut, Peanut Butter & Mixed Berry Jam Filled, Cream Cheese Guava, and more! Craving something on the savory side? They've also got vegan bagels and cream cheese!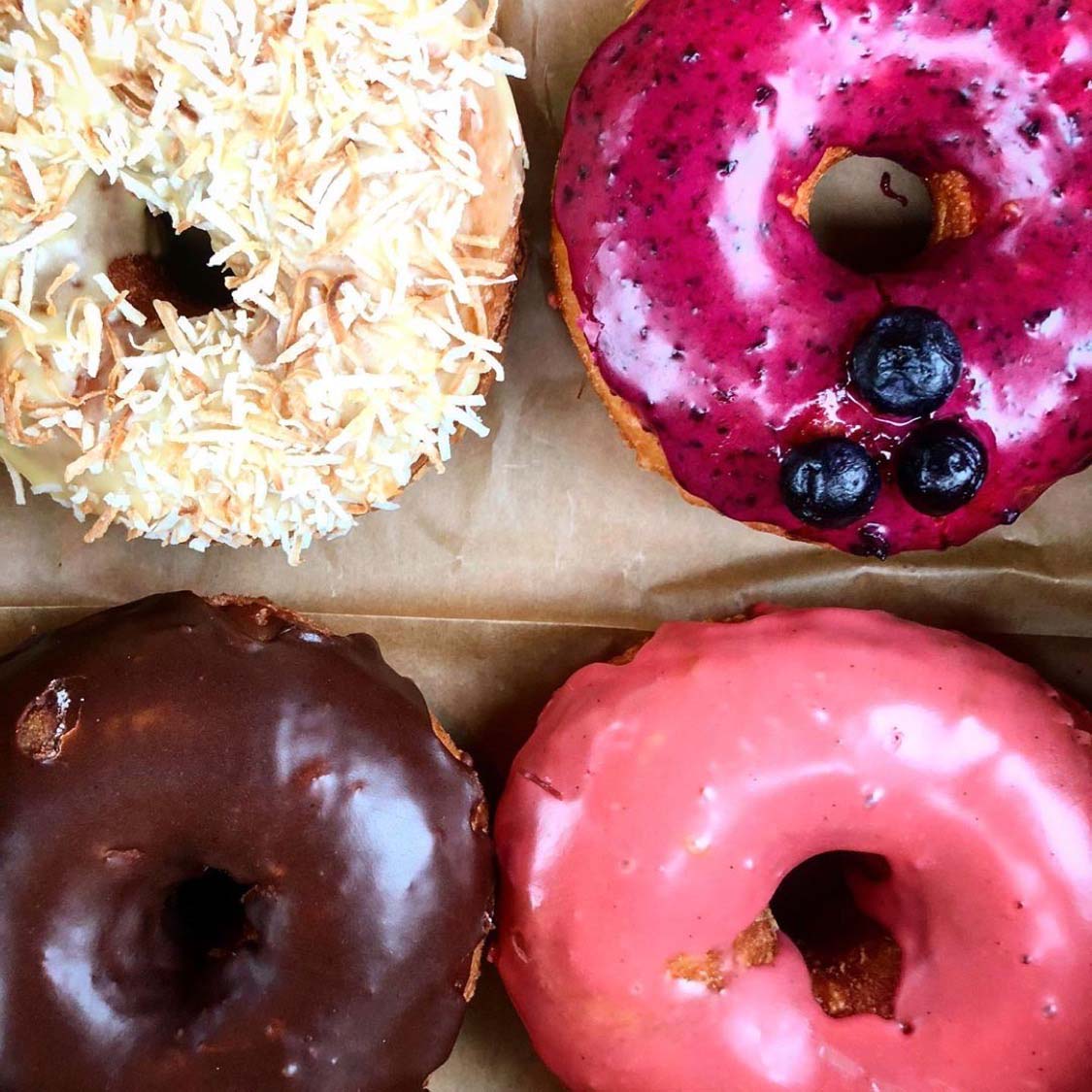 Photo credit: @mk.khaleel on Instagram
Second Nature
Pacific Beach
This destination has quite the variety of vegan options––and they're clearly labeled, woohoo! From their No Egg Scramble and Yogi Avocado Smash to their Artichoke Cakes, Maitake Mushroom Po'boy, and Orange Cauliflower, there's a menu item for every occasion!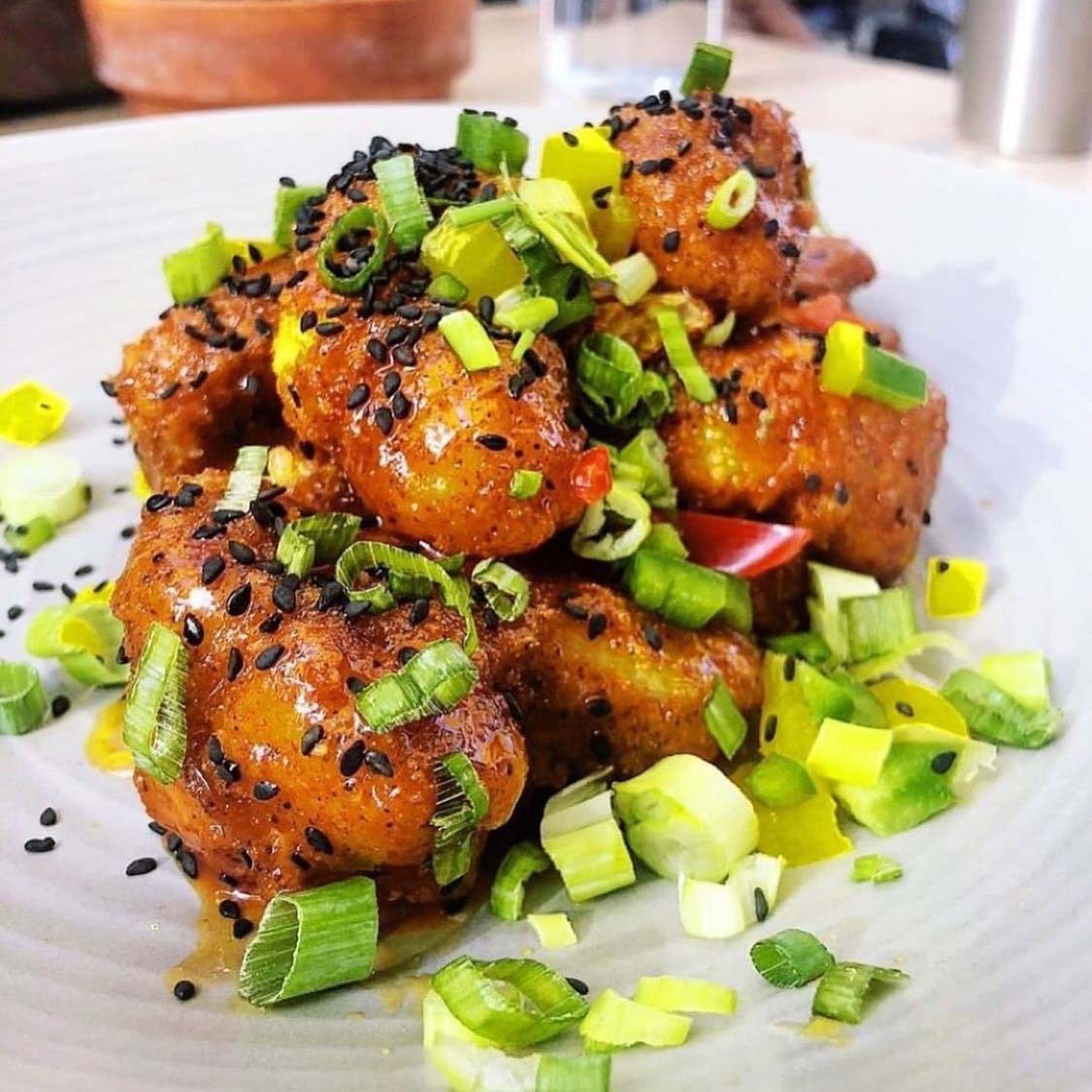 Photo credit: @milliefoodstar on Instagram
Flavors of East Africa
University Heights
Switch up your regular routine of veggie burgers and vegan pizza and introduce your palate to the flavors of Kenyan cuisine at this vegan-friendly restaurant! Their Sukuma Wiki is a dish that contains collard greens and cabbage sautéed in mild spices and fresh garlic alongside Dengu (stew) and Wali (coconut rice). Oh, and did we mention they make the tastiest plantains? Mmm!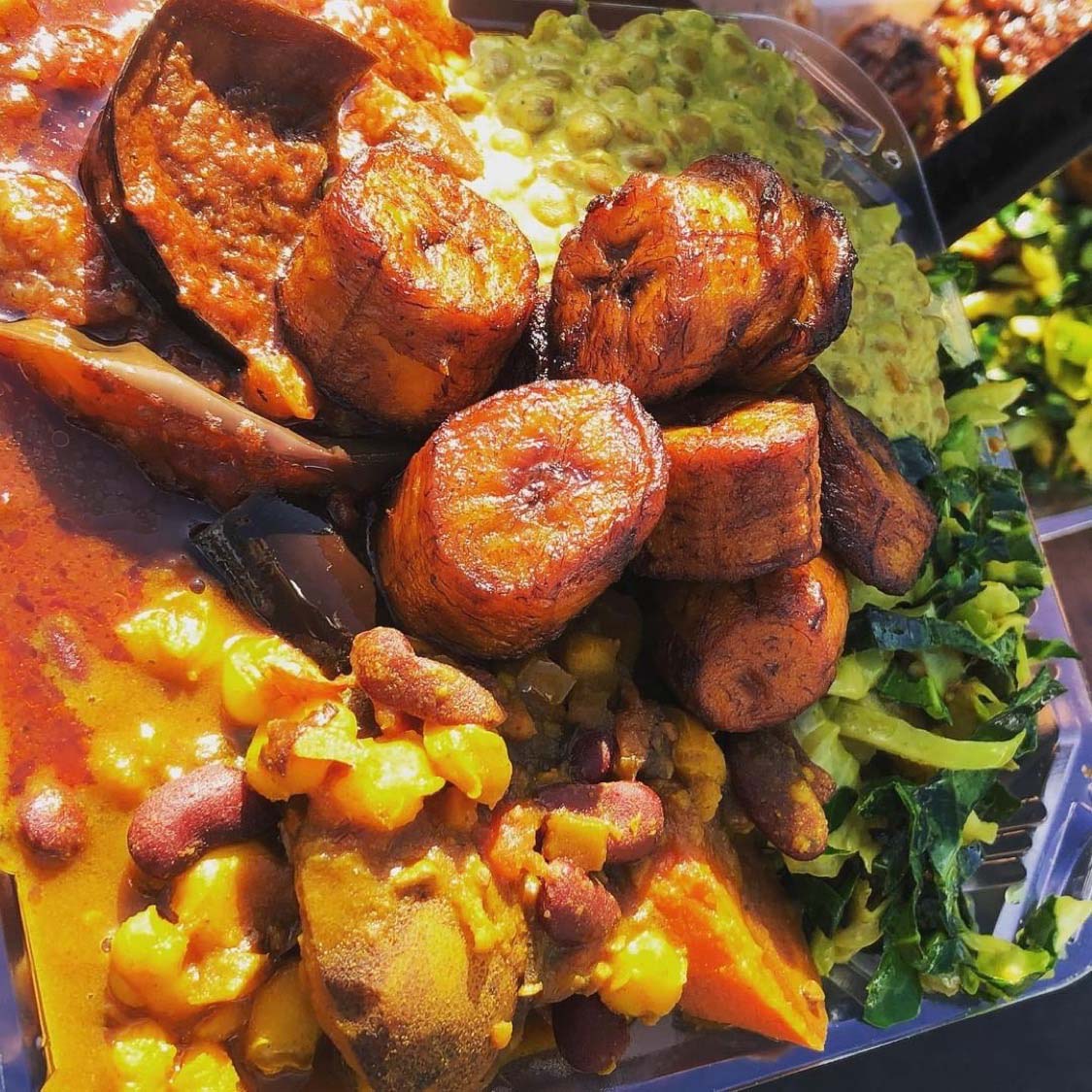 Spoiled Vegans Cafe
Pop-up (East Village location opening soon)
Spoiled Vegans Cafe has some of the craziest (and tastiest) breakfast items out there! Their Buffalo Chick'n Breakfast Sandwich is made with an air-fried spicy vegan chicken patty, JUST Egg folded patty, smoked gouda cheese, pickles, and house-made buffalo aioli––all on a sourdough muffin! And if you're a fan of waffles, try their Waffle Sausage Dog. It's literally a vegan sausage link wrapped in a waffle on a stick. Mind. Blown.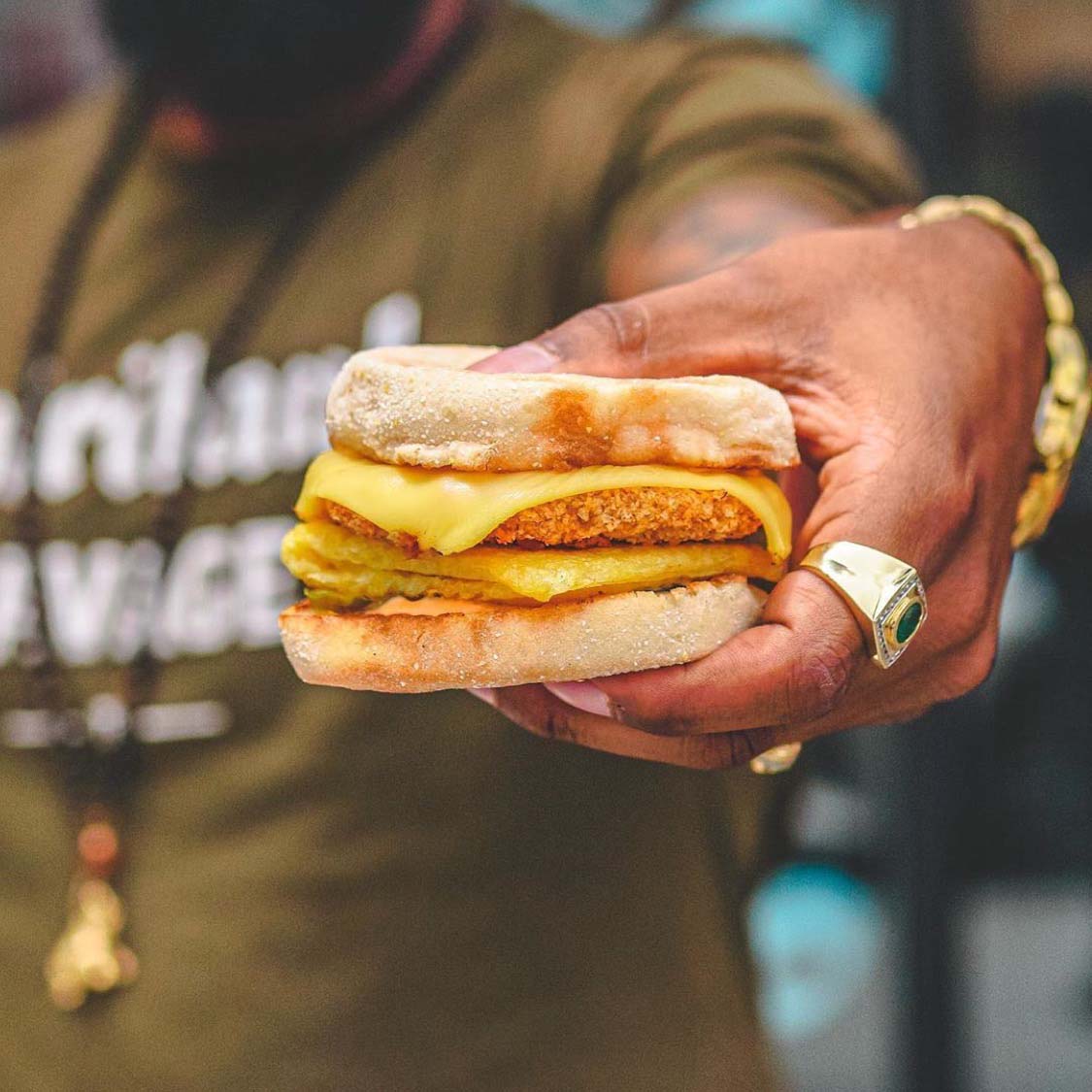 Maya's Cookies
Pop-up and Delivery
If you've never experienced the magic of Maya's Cookies, you're missing out! Whether you're craving a classic flavor or you're looking to experiment with something new, you can order it from this vegan company. Chocolate Chip, Snickerdoodle, Funfetti, White Chocolate Espresso––and the list continues! Did we mention they deliver nationwide? Score!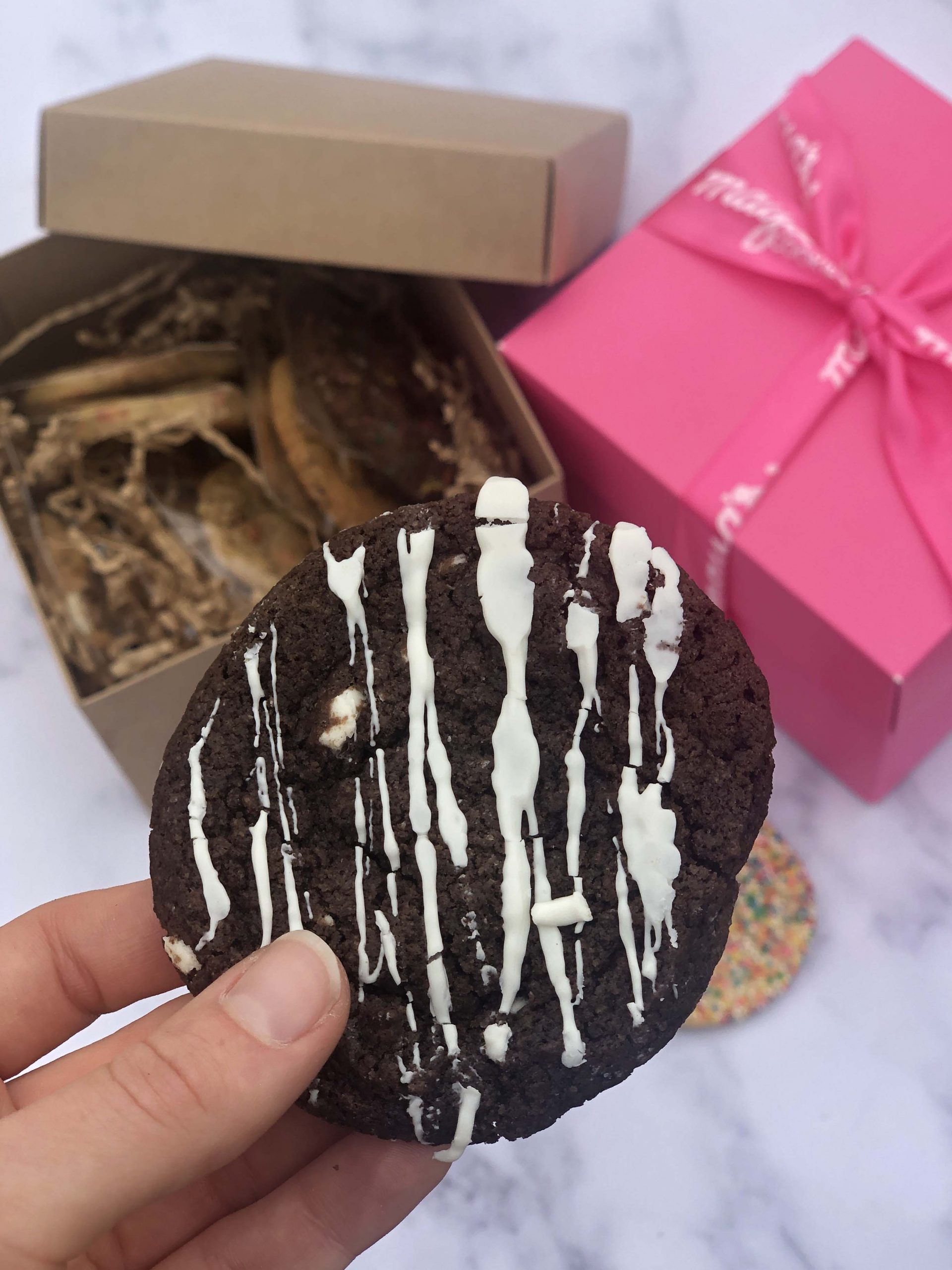 The Dojo Cafe
City Heights
The mission of this vegan-friendly coffee shop is "to provide all underserved communities safe and empowering cafe spaces that not only believe in them, but foster human connection and upward mobility as well." What's our order? A Peruvian Mocha to sip and an Acai Bowl to eat! Be sure to request for your order to be made vegan.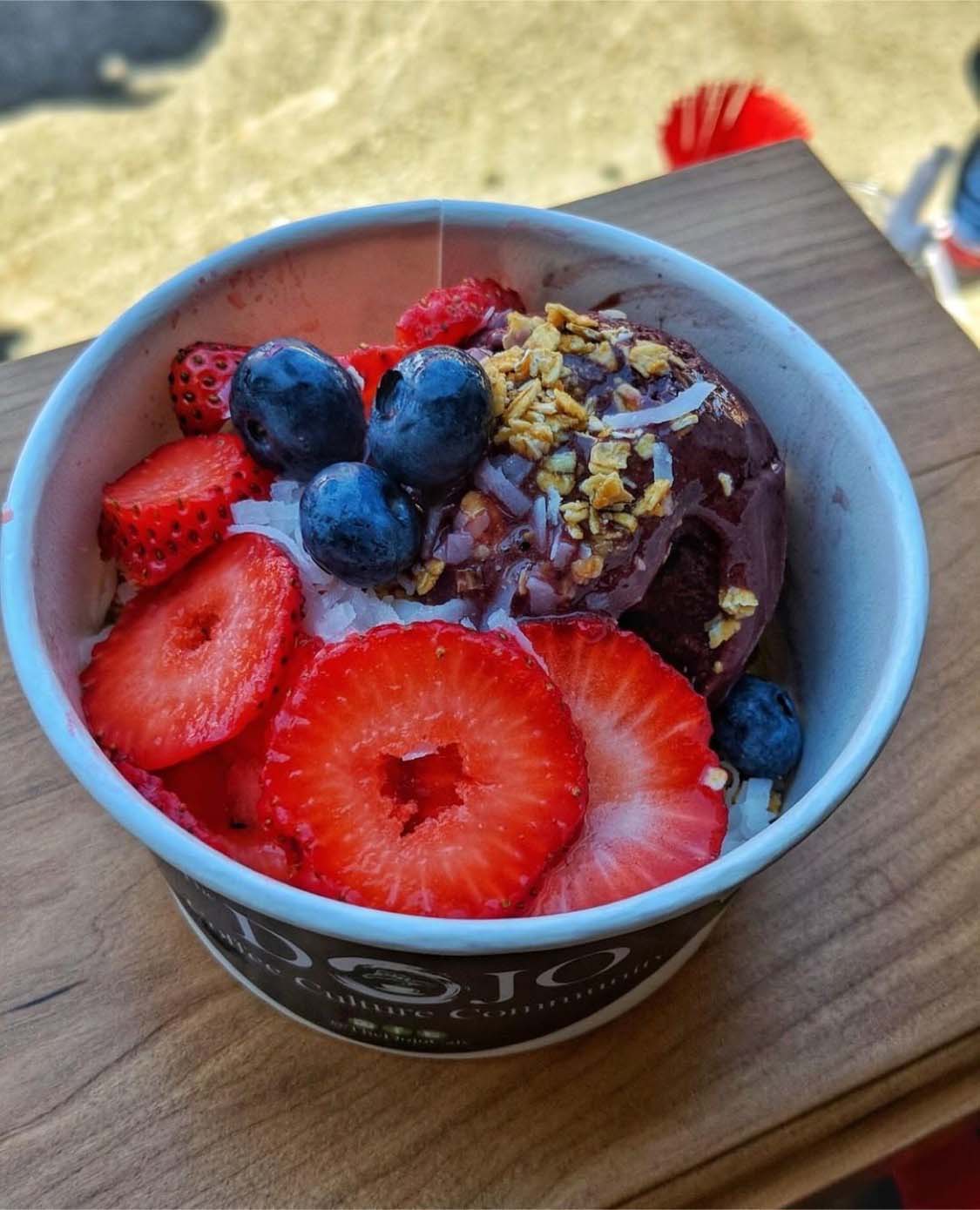 One World Beat Cafe
Balboa Park
Did you know that every single menu item from this vegan Caribbean spot is $10 or less? Holla! From African Peanut Curry, Jamaican Patties, and Louisiana Creole Gumbo to Moringa Smoothies and Vegan Brownies, there's bound to be something on the menu that you'll enjoy! One World Beat Cafe is located inside the World Beat Cultural Center, a place that celebrates all cultures, people, art, music, dance, and food. So while you're waiting for your meal, walk around the space to see artwork, artifacts, locally-sourced goods––and who knows, maybe there'll be an event going on while you're there!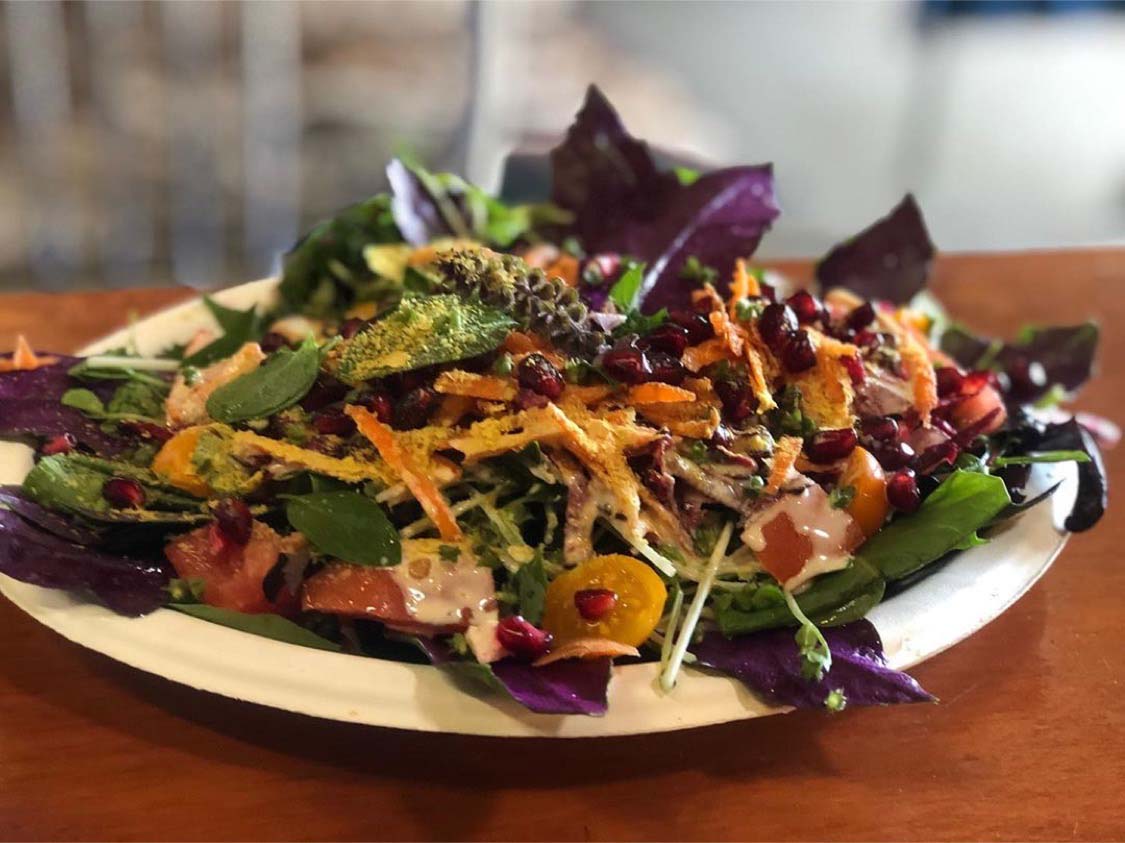 Boo Boo's Pies
Pop-up
What's better than a vegan pie? A Vegan Mini Pie! At this vegan-friendly pop-up, you'll be able to pick up one of their adorably delicious mini sweet potato pies––they also serve slices and full-sized pies, but there's something so cute about the miniature version! Find them at the Oceanside Morning Farmers Market every Thursday to get your fix!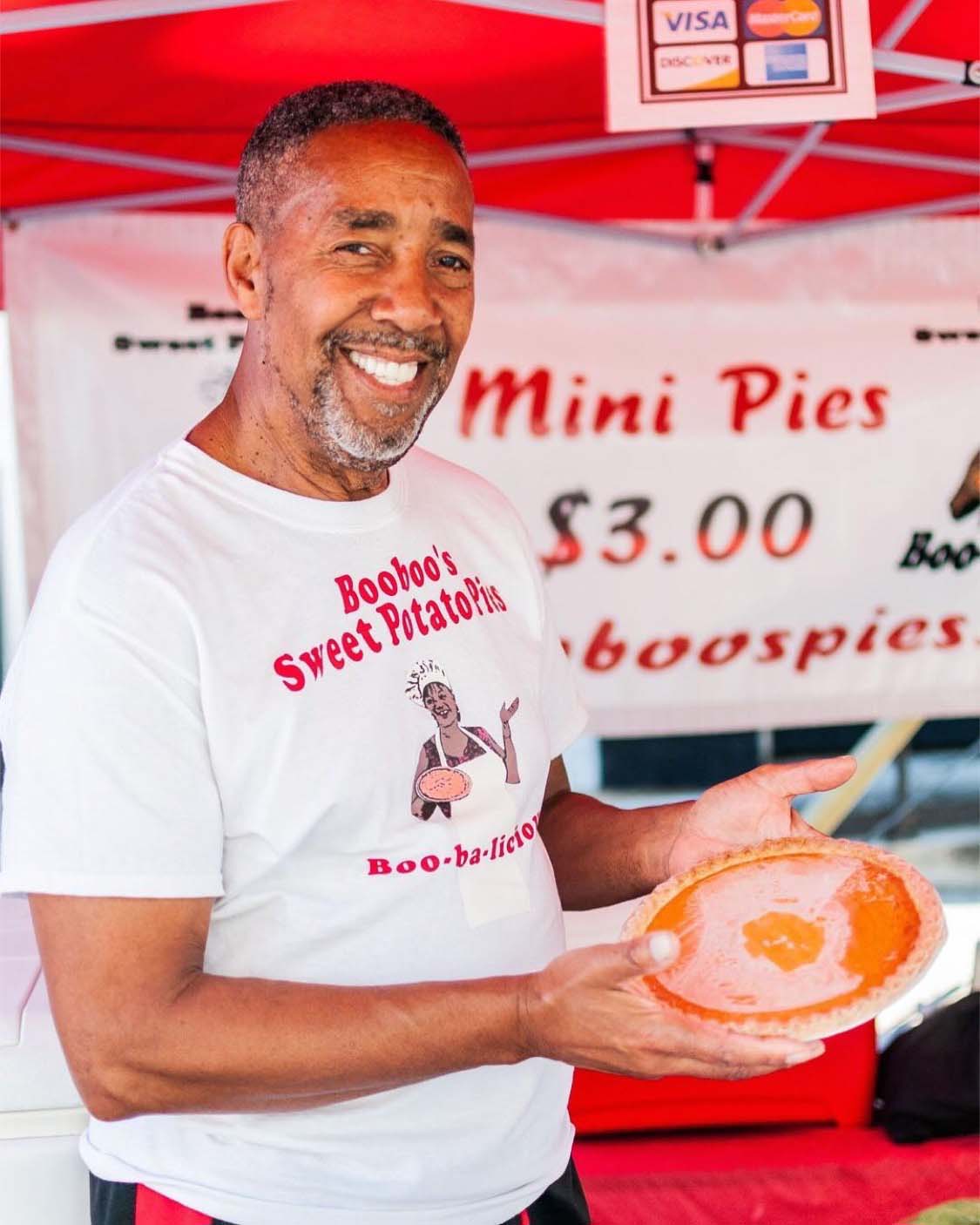 Gihon Ethiopian Kitchen
North Park
This vegan-friendly spot specializes in authentic Ethiopian cuisine––from their style of cooking and use of traditional spices and ingredients, all the way to a traditional Ethiopian coffee ceremony that they perform daily! There is a vegan section on the menu, so it's super easy to view their plant-based plates! You can order Misir, Eggplant Wot, Gomen, Injera, and even Baklava!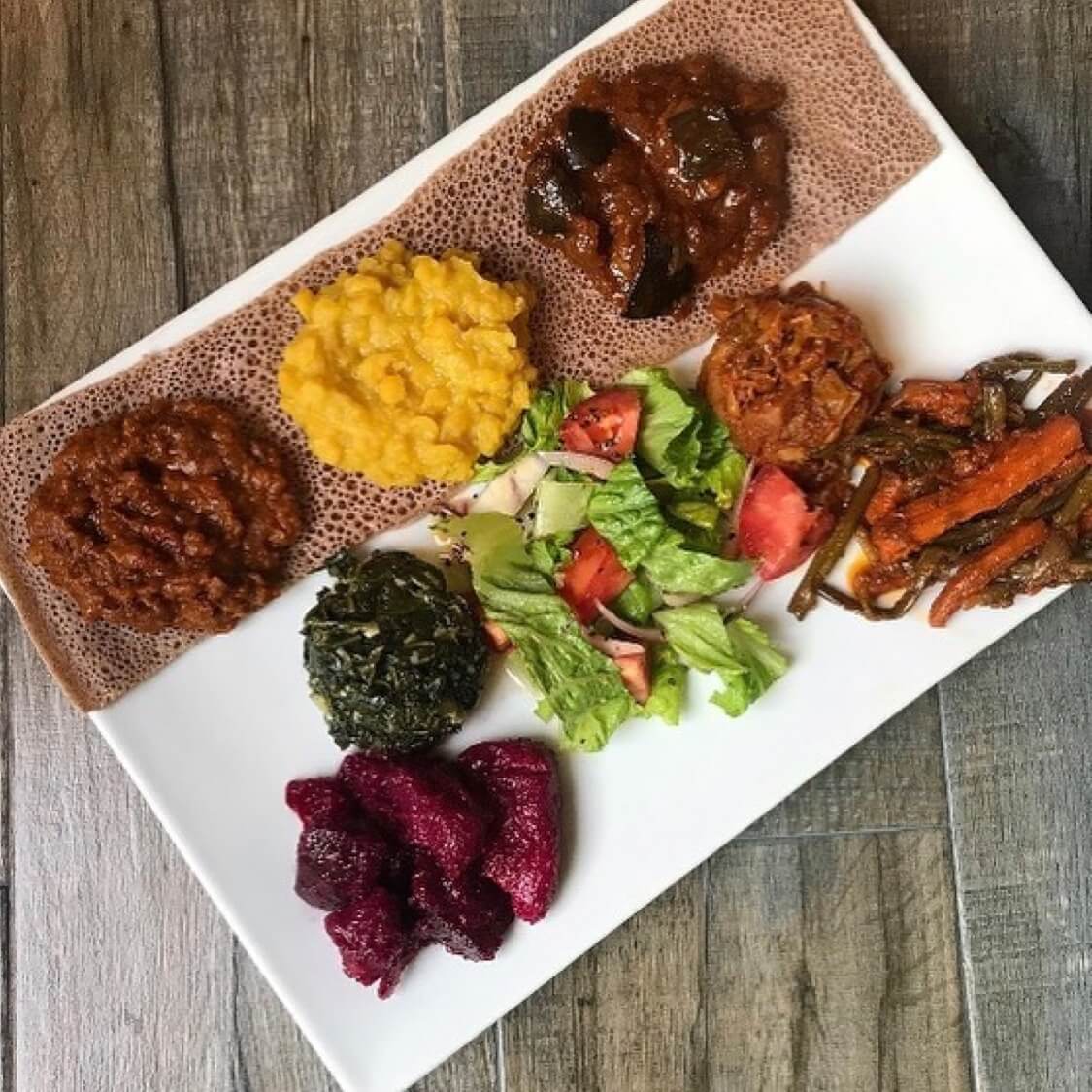 The Write Juice
Food Truck
This vegan-friendly food truck was created in response to the lack of fresh and healthy on-the-go options in the community. Their juices, smoothies, and bowls are refreshing, nutritious, and energizing! The Ride Your Own Wave Smoothie is made from a blend of pineapple juice, mangos, banana, peaches, and blue spirulina. Doesn't it look amazing?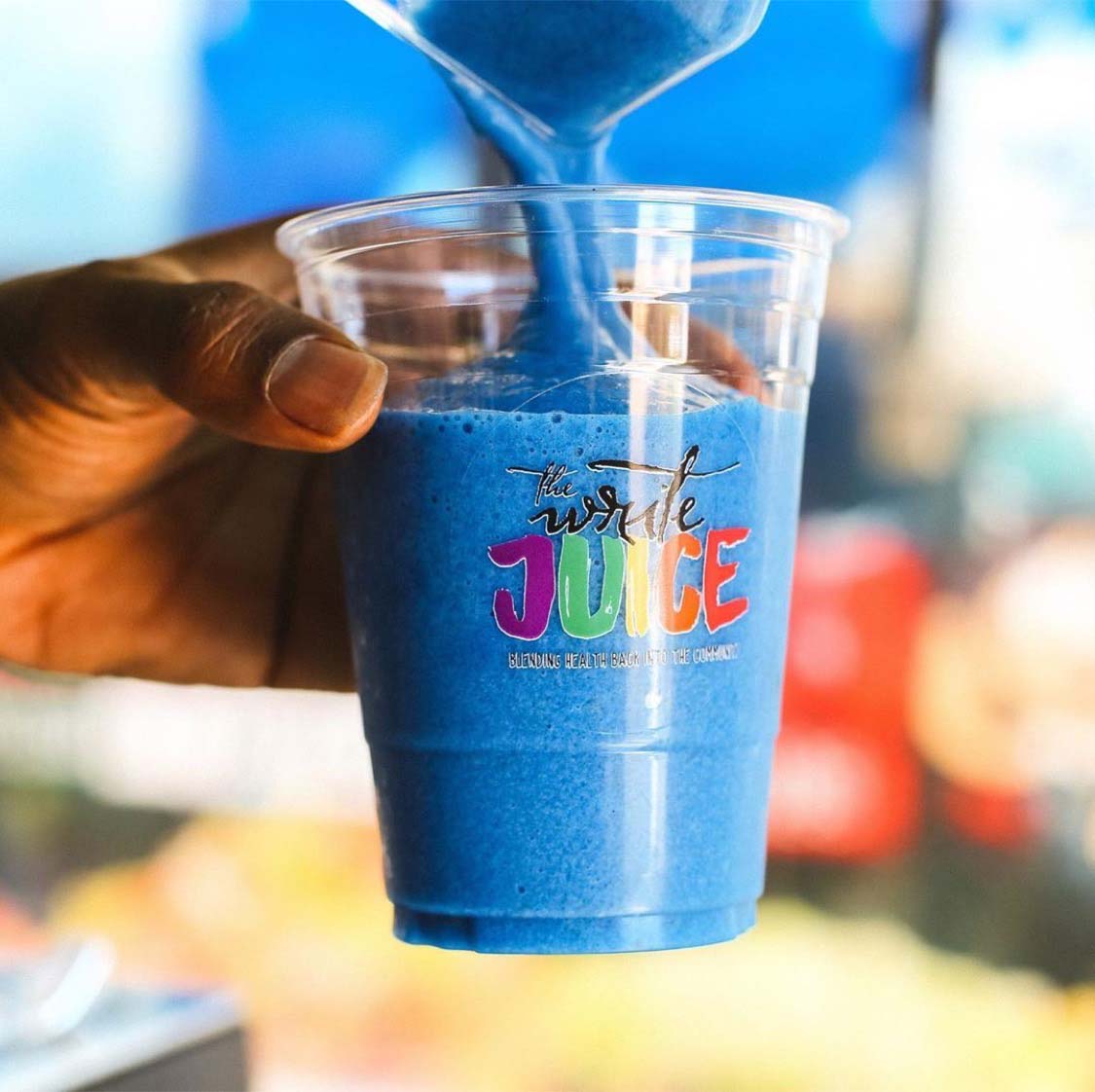 Feature image: Spoiled Vegans Cafe