Prepare yourself for the cooler temperatures with a new cruelty-free winter coat!
Baby, it's cold outside! Check out this list of the 10 best brands for vegan winter coats.
Are you looking to invest in a vegan winter coat that will last you many seasons? Check out Wuxly's high-end styles. You'd never know they're made from materials like recycled polyester, nylon, and polymer fiber faux fur.
For all your vegan outerwear needs, check out NOIZE! The cruelty-free clothing brand offers everything from parkas and puffer jackets to leather and sherpa coats. So pick the coat that matches your vibe and winter destination, and get ready to be showered in jacket compliments.
Looking for vegan faux fur jackets can be challenging. But For All Kind makes your search much easier! Not only is their Moss Parka V2 sustainably made, but it's also one of the cutest vegan coats we've ever seen. With a windproof, water-repellent shell and PrimaLoft Gold Insulation, this coat will keep you warm in temperatures as low as -22 degrees Fahrenheit.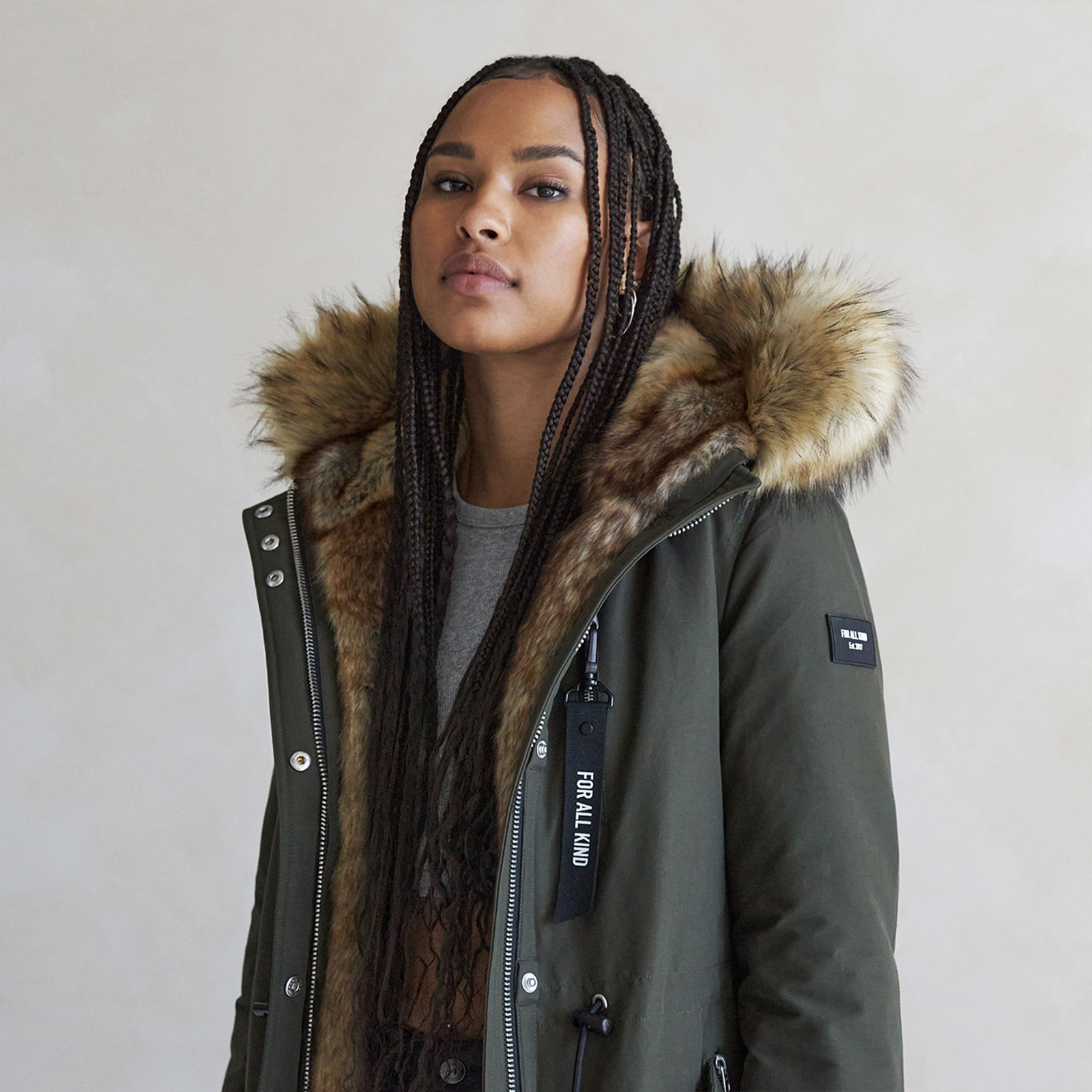 No animals are harmed in the making of Alpine North's vegan winter coats! The outerwear brand's portfolio features women's, men's, and unisex jackets for a variety of weather conditions. We can't keep our eyes off the Men's Vegan Down Recycled Retro Short Jacket.
NORDEN puts sustainability first! For starters, they craft their cruelty-free coats using recycled materials and repurposed waste. In addition, they work with partners who offer a safe workplace and fair wages. Lastly, they ship their garments in biodegradable, reusable bags.
Bright puffer jackets are all the rage this season! Jump on the fashion trend with Save The Duck's Isla Puffer Jacket. It comes in nine stunning colors ranging from size small to triple extra-large. Best of all, its nylon composition spares 22 ducks' lives.
Sleek leather jackets, warm wool coats, stylish bomber jackets—you name it, Will's Vegan Store has it. For your next holiday party, we suggest ordering the Racer Jacket. This stylish jacket features Italian vegan leather complete with a cotton lining and nickel-free hardware.
This New-York based vegan clothing brand is home to some of the fanciest coats on the market! APPARIS' latest vegan winter coat drop features styles in a variety of lengths and materials. We're currently obsessed with the Bree Coat in Latte. This long faux fur coat is the perfect garment to throw over any outfit to add extra warmth and fashion.
Vegan-Friendly
Patagonia sells a variety of vegan-friendly jackets perfect for the great outdoors. If you live in a moderately cold area or need a layering jacket, go for the Nano Puff Jacket or Better Sweater 1/4-Zip Fleece. Both styles are composed of vegan, recycled materials. Take your sustainability efforts one step further and purchase gently used Patagonia coats through Worn Wear. In turn, you'll reduce carbon emissions by 51%!
Vegan-Friendly
No matter the temperature or occasion, Bernardo has a vegan coat for that! Vegan fur, leather, suede, bomber, and puffer jackets are just a few options to add to your wardrobe. And don't forget to check out the stunning vegan styles from the brand's Bernie line.
At VegOut, we curate the best of the best vegan products, so you don't have to. Our picks are all selected by our amazing team of writers and editorial staff. We may earn commission if you purchase one of these great products by clicking the links above.