Washing your hands has never been easier with these vegan soaps you can order online. With the low supply of plant-based cruelty-free options left on supermarket shelves, it can be difficult to find products to help you adhere to the current COVID-19 guidelines to wash your hands, wash your hands, wash your hands. Not to worry! These small, independent businesses have got you covered.
Here are nine small businesses to help you replenish your supply of vegan soap!
Meet Abbi, owner of Island City Crafts—a one-woman, handmade soap company based in Southwest Michigan. Abbi originally started her business to help pay her college tuition and now continues to support her family through the sale of scents such as Bay Rum, Aloha, Charcoal, Patchouli Orange, and Lemongrass Lavender. Feeling fancy? Try a luxurious soak with her Bubbling Bath Truffles in Champagne Pomegranate. Island City also stocks body butters, lip balms, facial masks, and other self-care products.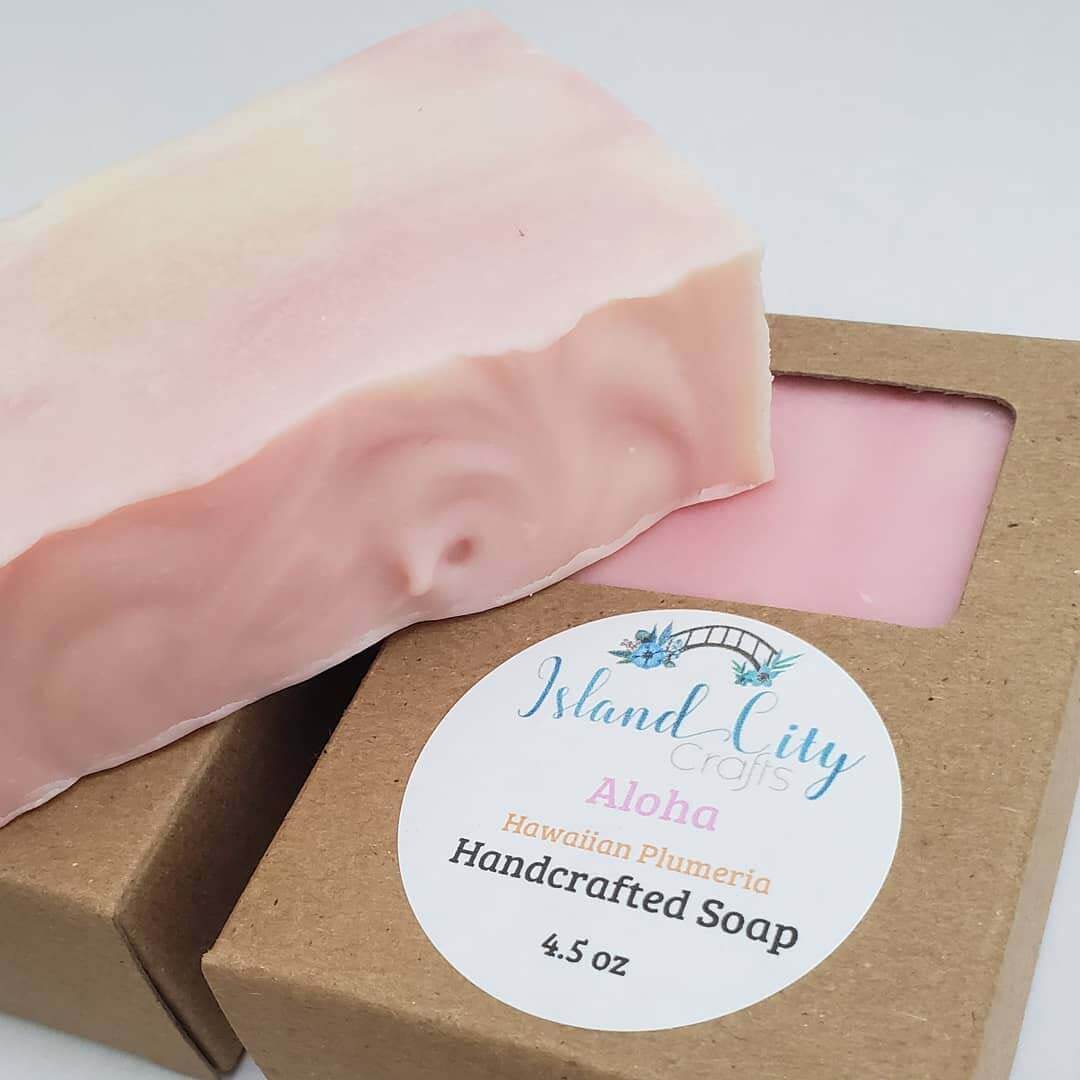 What happens when a dental hygienist and her husband go on the hunt for a product that won't dry her overly-washed hands? They create a company that offers soaps in scents like Fresh Sugar Cane and Rosemary Mint. To help ease the pressure of stocking up, Elissa and Jay—co-founders of bonblissity—are currently offering a promo code (MADNESS) that gets you a free shower sprinkle when you purchase two "candy boxes." Hurry, though, because this offer ends March 20. Don't forget to treat your hands with one of their candy scrubs in Ocean Mist, Mango Sorbet, Sweet Satsuma, or Vanilla Brown Sugar.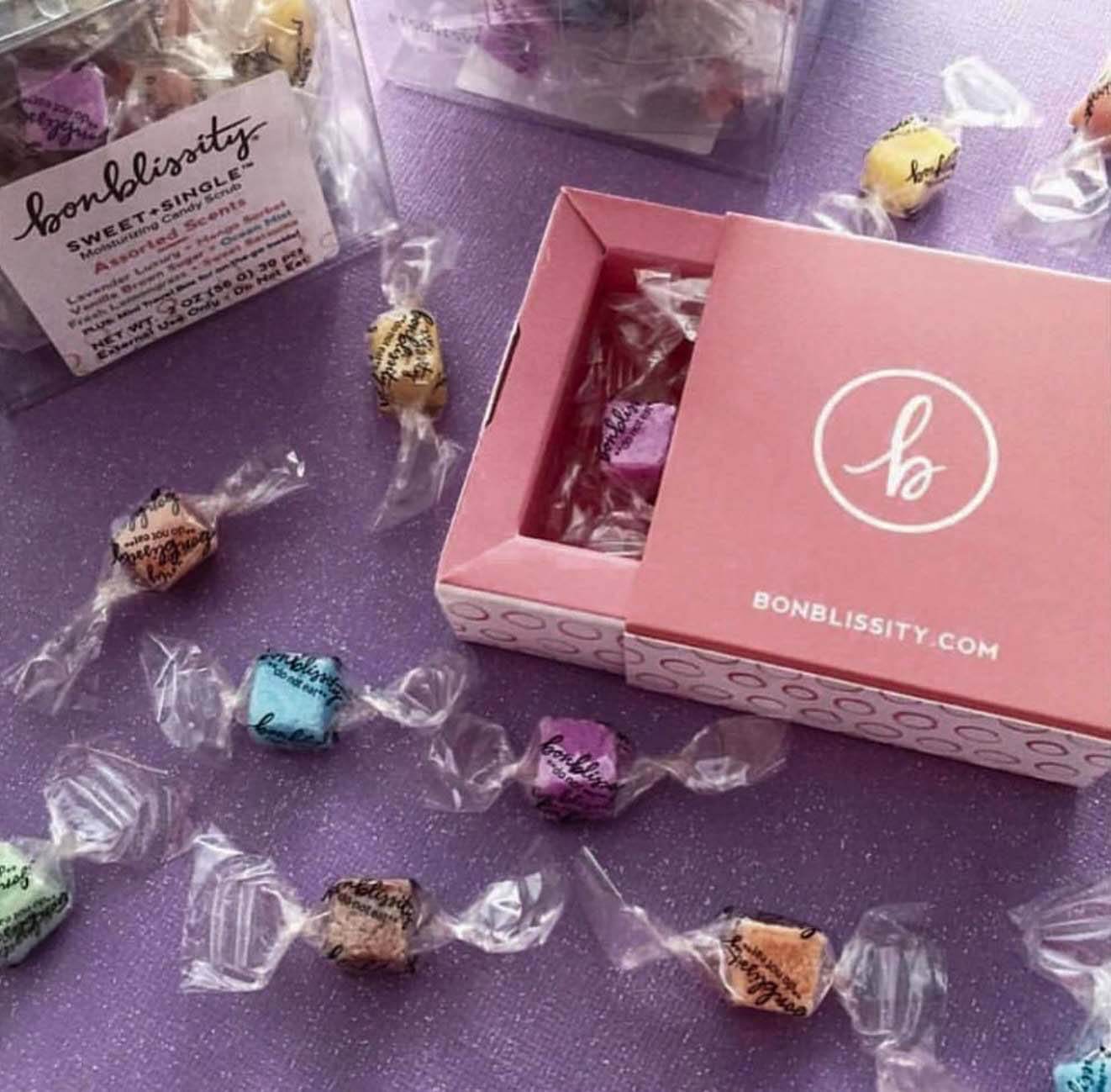 Starting with a coconut milk base, The Soap Market offers up bars in scents such as Raspberry & Lemon, Mint Mocha, Lavender & Patchouli, and Pink Grapefruit. You'll also find candles, lip butter, bath soaks, and more. Skip those extra-long supermarket lines and practice self-care and social distancing all at the same time.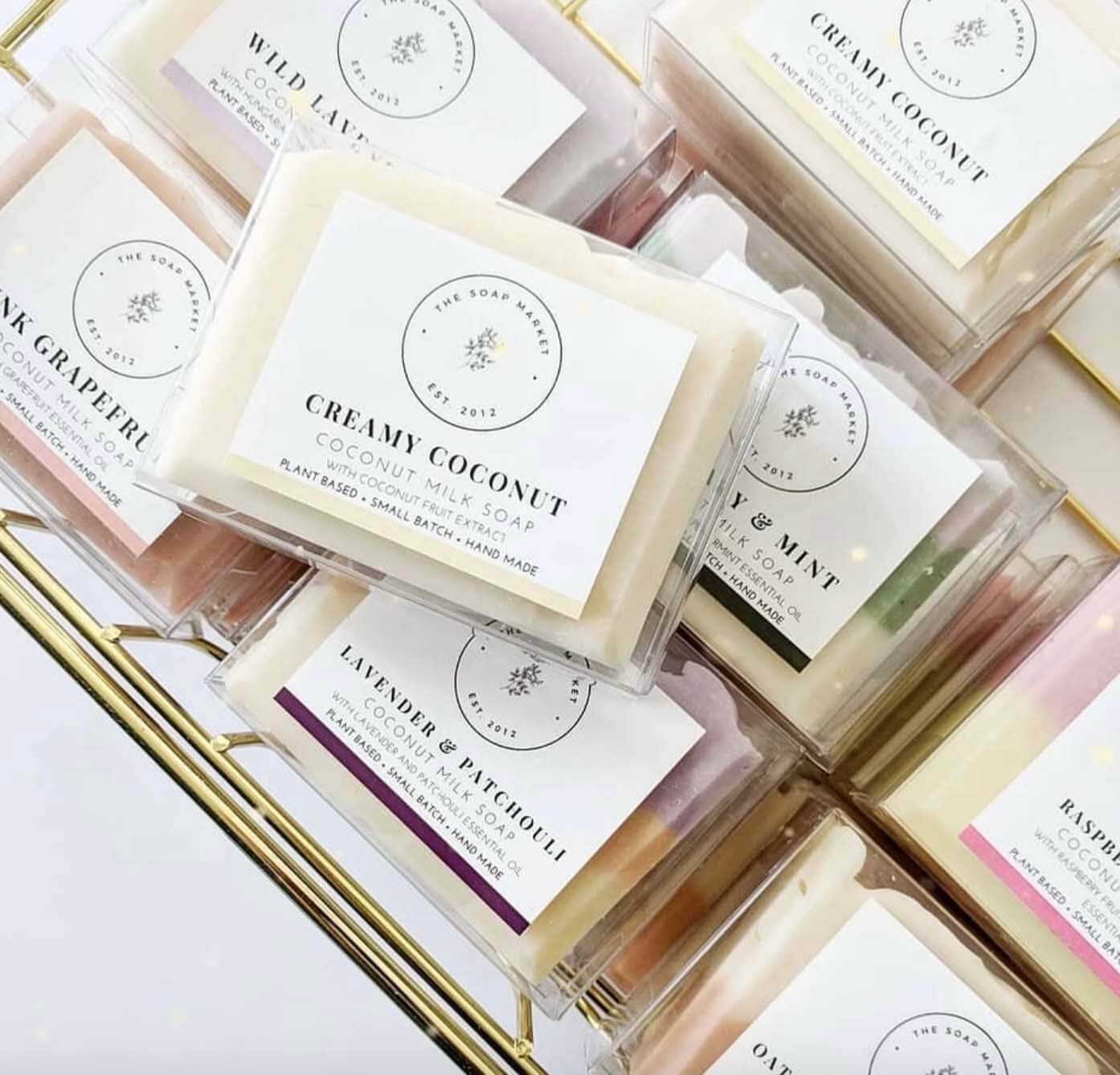 A gluten-free, cruelty-free company that supports bee life conservation? Absolutely! Vida's eco-conscious packaging contains wildflower seeds—just toss in soil and watch them bloom. With all-natural ingredients and scents such as Pink Grapefruit, Cedarwood Coffee, and Rosemary Mint, these soaps are available in gift sets (time to stock up?), multi-bar packs, and singles.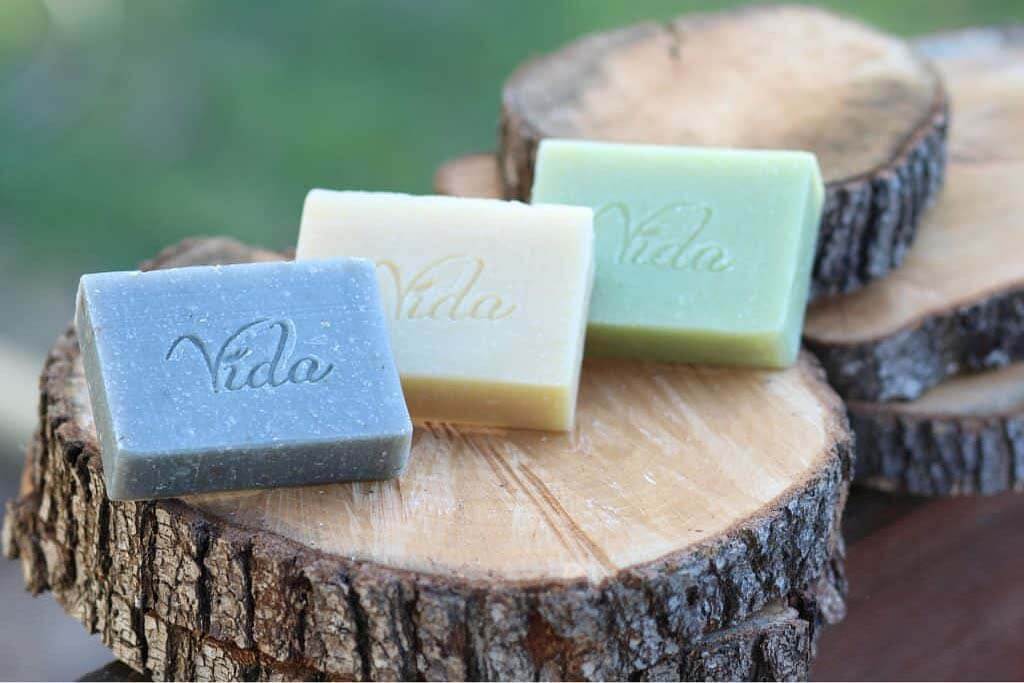 Vegan, cruelty-free, and soothing to skin, these soaps are free of harsh chemicals, lathering agents, and synthetic fragrances that can leave your hands dry and itchy. With soothing scents such as Rosemary Peppermint, Oatmeal Agave, Green Tea Lemongrass, and Lavender Blossom, you'll indulge your sense of smell while you do your part to remain healthy. Feel like extra pampering? Try one of Brianna's sugar scrubs in Orange Clove, Green Tea Lemongrass, or Mint Cocoa Dream. Gift boxes available as well—pick up a collection for that neighbor who can't get to the store.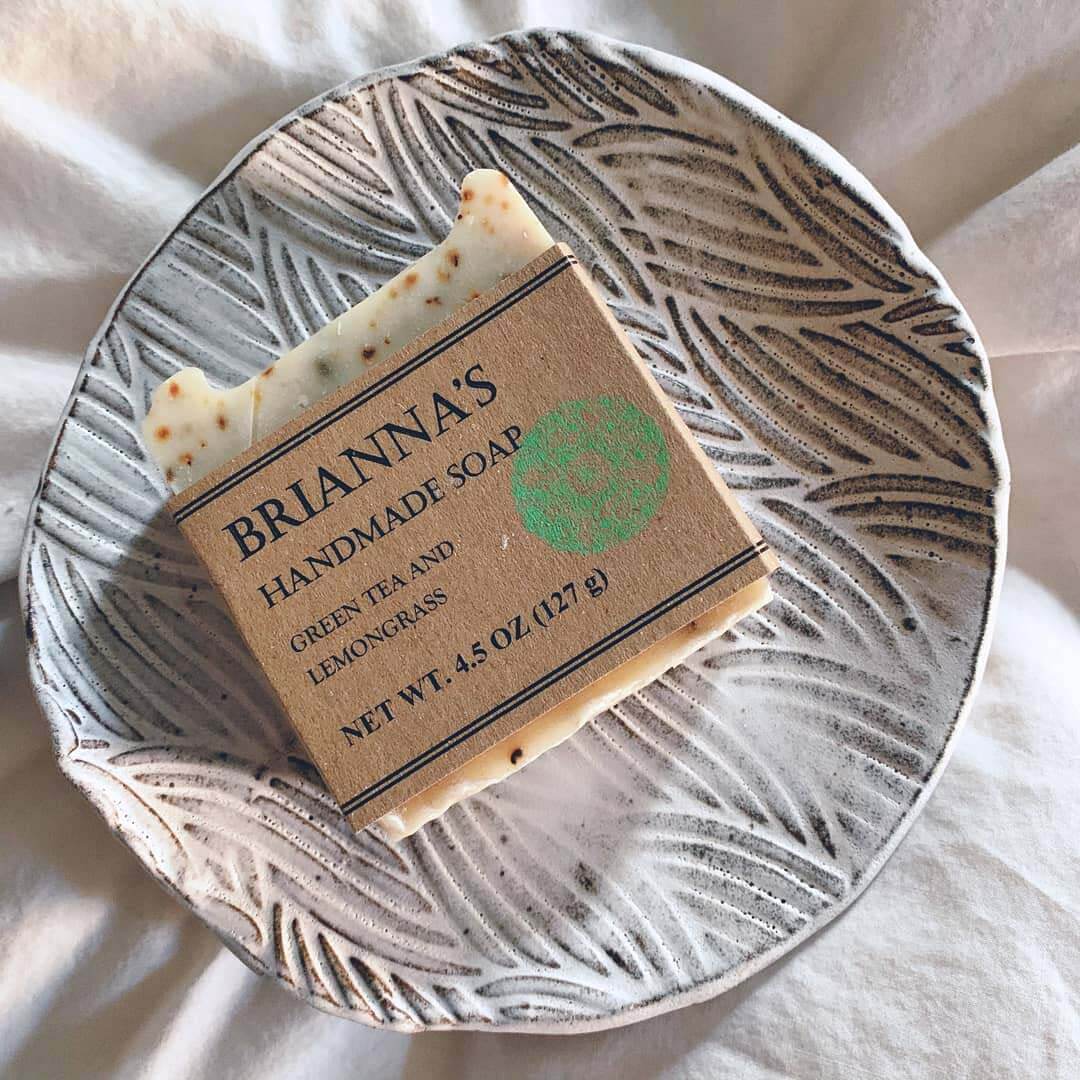 Fight those germs with one of these cruelty-free soaps in White Tea Calendula, Simply Clean, Summer Blossom, Guava Dance, and more. Costa Californica also offers an avocado liquid castile soap in Pitcher Sage and Harmony Garden as well as their traditional bar soaps. Purchase by the single bar or in multi-bar packs. Note that their only scent that is NOT vegan is Hotel.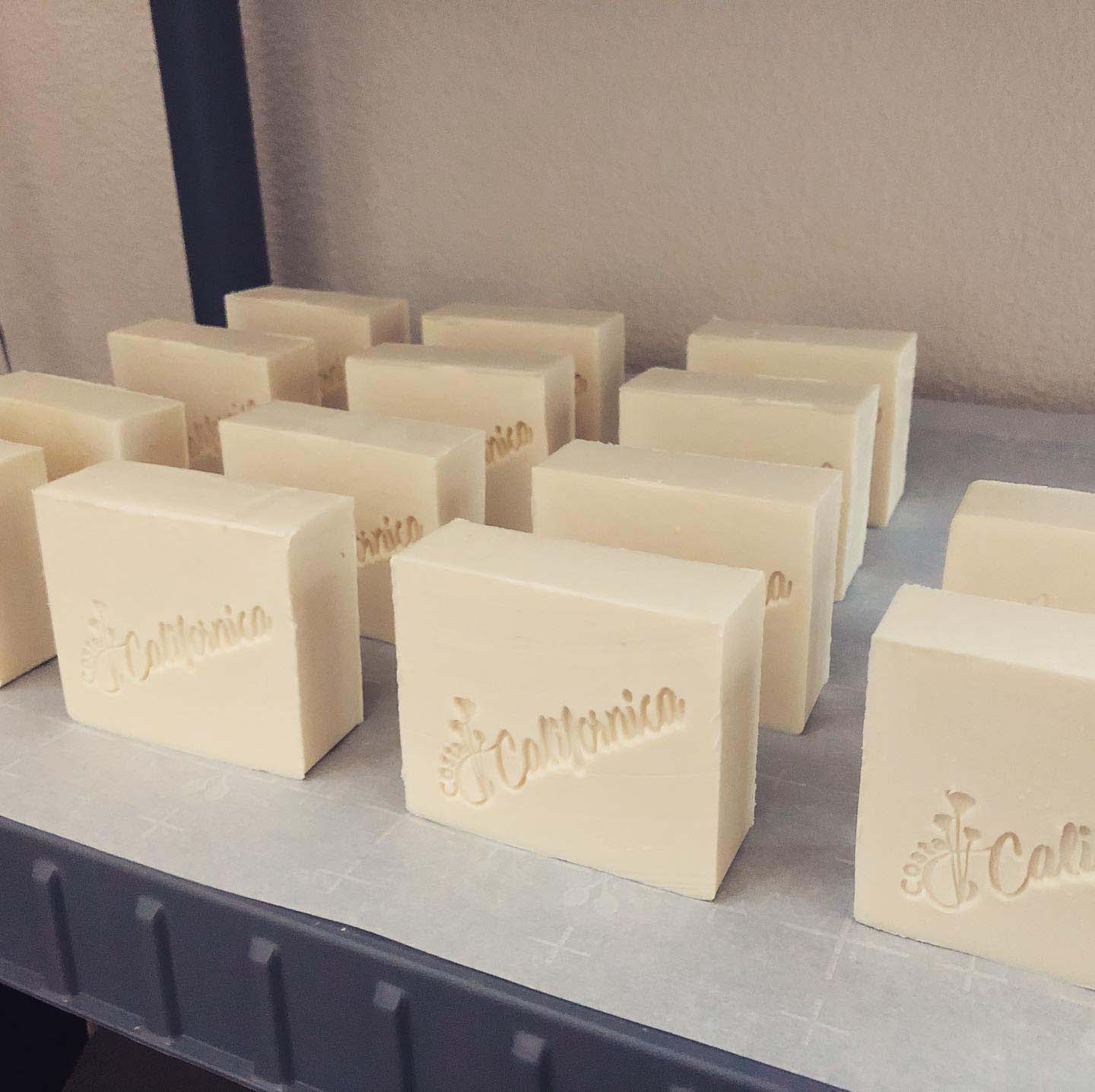 This all-natural, family-owned business produces bars in fragrances such as Black Licorice & Vanilla, Blood Orange & Cardamom, and Dark Chocolate & Mint. With lots of scents to choose from as well as a good selection of body butters, lip soothers, and shaving supplies, this eco-conscious, small-batch company is worth a look. As an added bonus, you can also find shampoo bars for your pup. Note that the Mission Fig and Unscented fragrances are NOT vegan.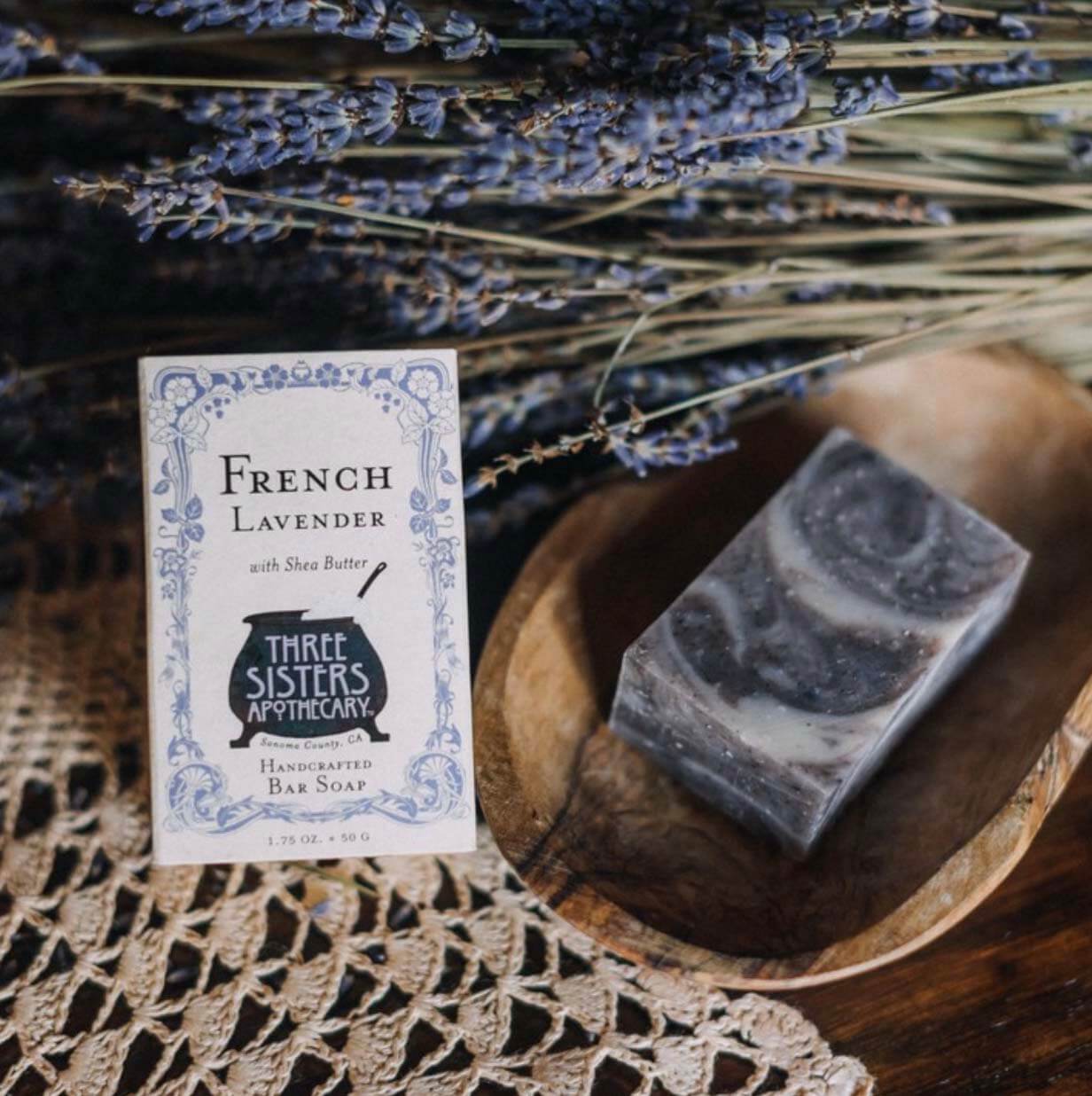 More than just a soap shop, this Madison, Wisconsin based company supports local artists through the sale of a curated selection of paper goods, pottery, and sweets. Enjoy your quarantined evening crafting a snail mail card to a friend and penning a gratitude entry in one of the many journals offered, while enjoying some Tumbled Espresso Beans or "Nutkrack" Caramelized Pecans. Afterward, luxuriate in a soak with bar soap fragrances such as Wellness (Seaweed + Mintalyptus), Gratitude (Cocoa + Spice), Love (Rose Clay + Lavender), and Sunshine (Turmeric + Lemongrass).
This small batch, Missouri-based soap company is woman owned and operated. Body bars are available in Pine & Nettles, Cedar Eucalyptus, Coffee & Cinnamon, Tea Tree Mint with Calendula, and more. Can't decide? Try a sample box, packed with six petite soaps in a variety of the company's therapeutic grade essential oil fragrances. Wild Wash also stocks face bars, shampoo bars, deodorant, and more. A couple of their products do contain beeswax and are noted as such.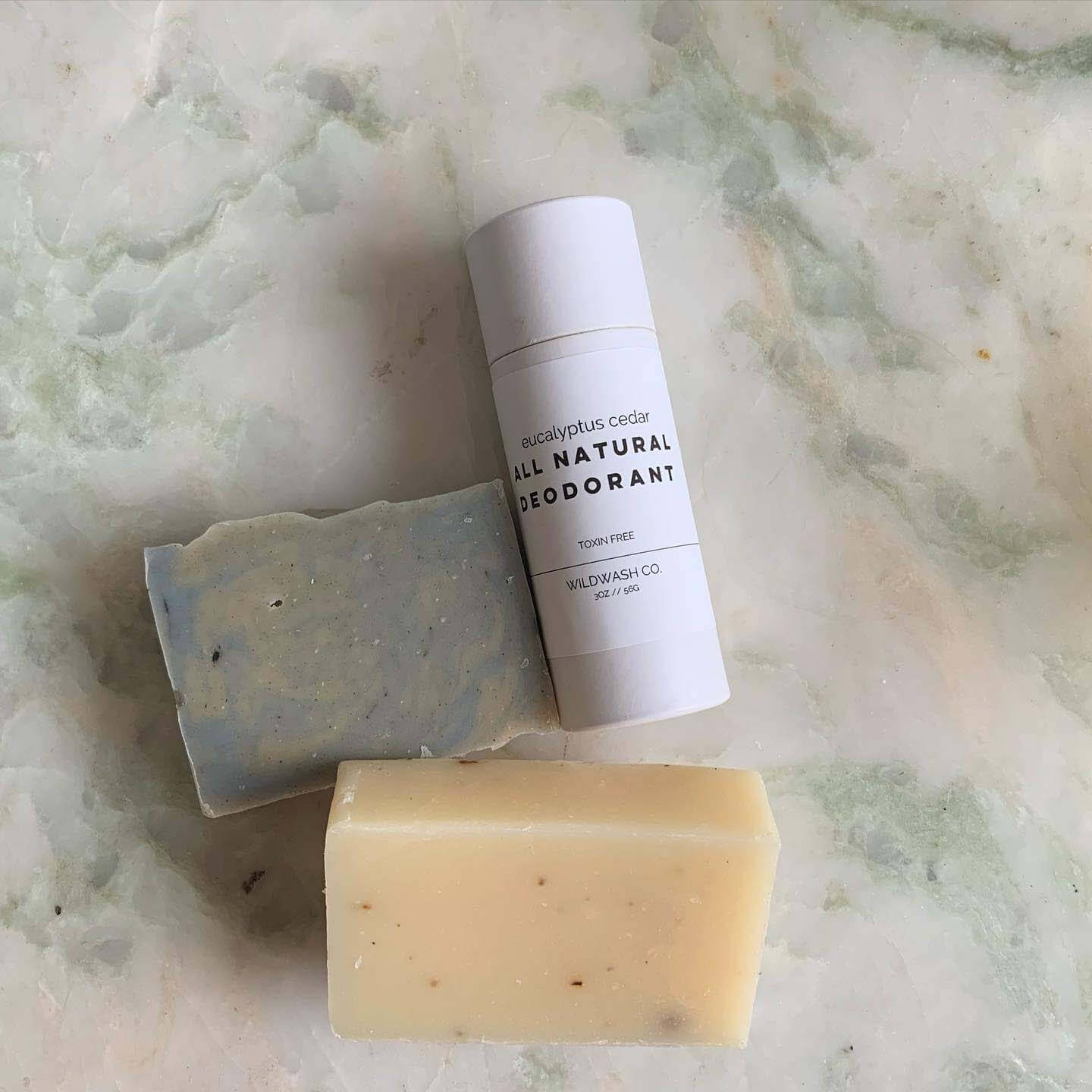 RELATED: 6 Vegan-Friendly Meal Delivery Services for When You're Stuck at Home
---
Want even more vegan news, food, and lifestyle content? Subscribe to VegOut LA Magazine or VegOut NYC Magazine!