Take a look in that makeup bag. What do you see? That vegan lifestyle doesn't have to stop at your plate. You'll want to make sure the products used to create those smoky eyes and red, red lips are plant-based and cruelty-free. Here are 9 cruelty-free vegan and vegan-friendly makeup brands we love!
Vegan, cruelty-free, and inclusive—The Lip Bar celebrates all kinds of beauty with its lip liners, cheek colors, brow pencils, and more. Looking to upend the industry's definition of "gorgeous," founder Melissa Butler started the brand by creating lipsticks in the kitchen while simultaneously working a Wall Street day job. Rejection by Shark Tank only served as further motivation to build the line into the clean, diverse, nationwide business it is today.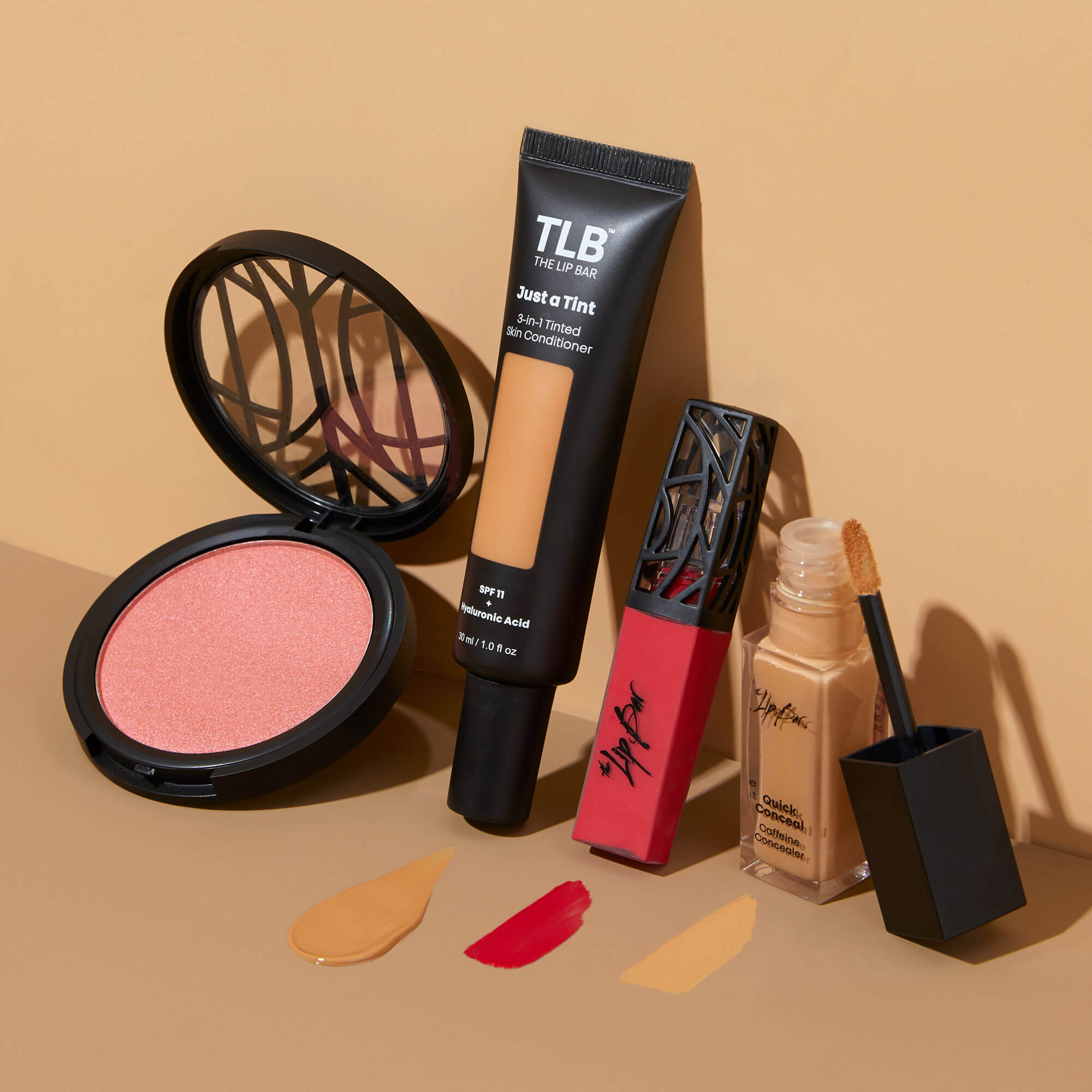 This 100% vegan brand stocks everything from mascara and eyeliner to primer, concealer, powder, and blush. If you're going for that perfect pucker, they can help you create it in gloss, tint, or lipstick. Vitamin E, coconut oil, and cocoa butter are just a few of the indulgent ingredients Pacifica loves.
Looking for a brand that spreads peace, love, and beauty—both inside and out? Mad Hippie has your back. Or rather, your face. Gorgeous, eco-friendly packaging and quality, cruelty-free products set the tone for what you'll find with this line. The bonus? One dollar of every web sale goes to support conservation efforts. Groovy vibes all around.
A makeup line that's 100% vegan AND cruelty-free? Yes, please! From foundation sticks to primers to brow pens and more, Milk has your morning beauty routine covered. Why Milk? Discover the secret behind the name with a peek at some of the company's indulgent ingredients in their skincare products: oat milk, argan milk, desert milk (are you sensing a pattern?).
This Black-owned brand takes pride in positioning itself as a "cabaret for the face" and stepping up as the glammest of the glam. The ultimate in vegan beauty, Josephine utilizes natural oils and minerals to create runway looks. Need more plant-based proof of how legit this makeup line is? The company is an official member of PETA's Beauty Without Bunnies program. BOOM.
KVD Beauty, an award-winning, all-vegan makeup line, holds itself to high beauty standards. With industry-leading liquid lipsticks, innovative foundations, and a commitment to "fearless self-expression," this company has what you need to release the plant-based goddess you are.
Vegan-Friendly
This vegan-friendly drugstore favorite carries everything you need to create that special look at affordable prices. PETA-certified and 100% cruelty-free, wet n wild also stocks makeup brushes and other accessories you'll definitely want to check out.
Vegan-Friendly
Whether it's hydrating, volumizing, or mattifying you're looking for, this vegan-friendly brand has what you need. From skin-soothing superbalms to antioxidant-packed "marine botanical cocktails," this brand will smooth your fine lines, accentuate those gorgeous eyes, and help you find your perfect lip look with their special online quiz.
Vegan-Friendly
Founded in Southern California, this vegan-friendly brand is here to help you channel your inner vegan rockstar. Edgy, hip, and not afraid to take a risk, Urban Decay prides itself in upending the "pretty pink" blush lines by adding shades like Psychedelic Sister, Wild Side, and Perversion.