Just in time for winter, here are some of the best ethical and fashionable faux furs around. Check out these six brands—and corresponding rock star quality faux fur coats—that will leave you looking and feeling fabulous.
Apparis
Two French vixens founded Apparis, an all-vegan fur coat line that offers both bold and timeless pieces to empower the modern woman (or man). Every step in their design process, from sourcing materials to dyeing fabrics is PETA-approved vegan and cruelty free.
Our pick: Manon Faux Fur Short Oversized Coat – $285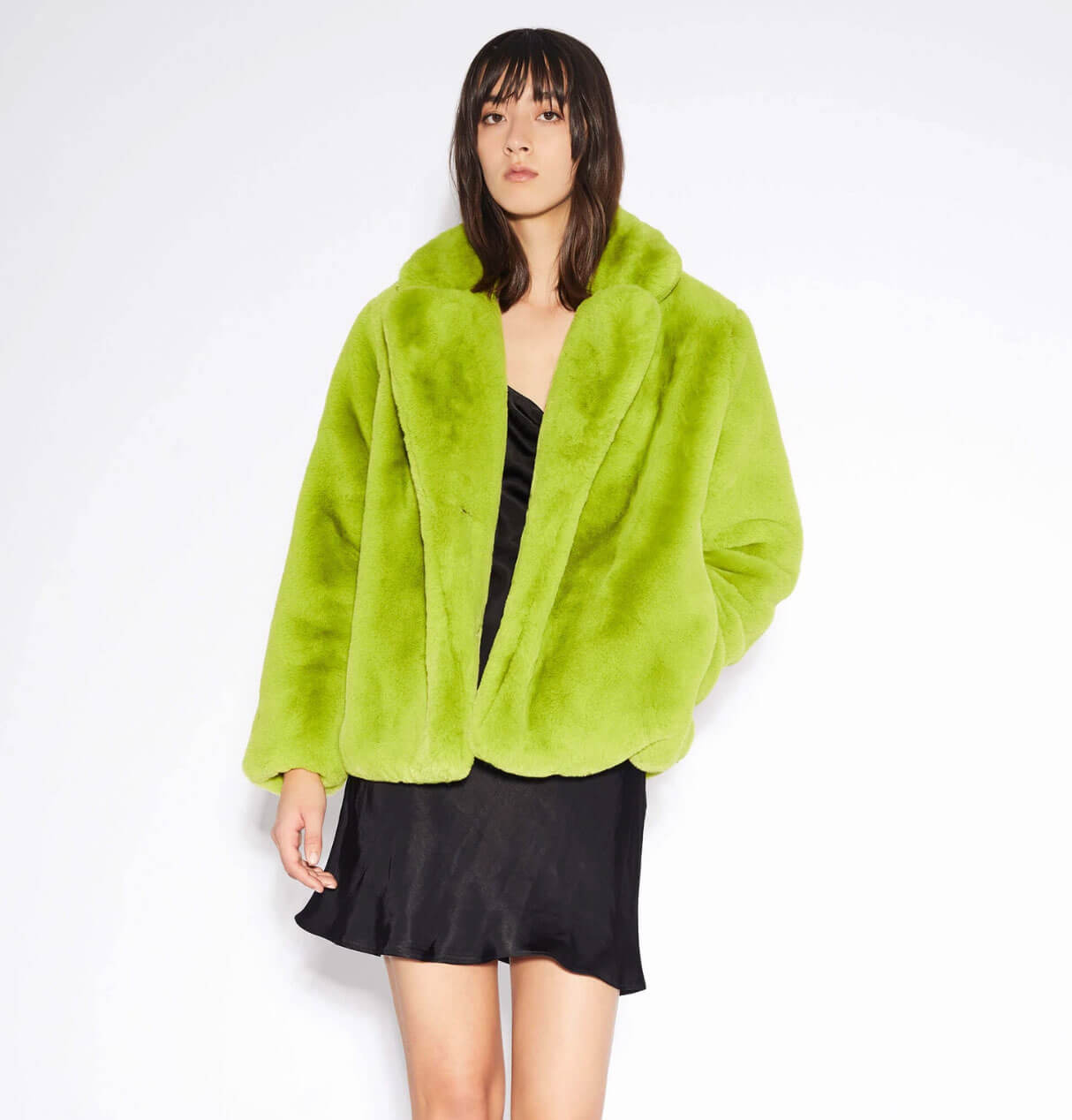 Unreal Fur
Melbourne-based Unreal Fur combines style with a passion for animal rights. They're a faux fur label with a mission to end the use of real fur in the fashion industry. Slip on one of their bohemian-inspired super soft high-quality coats.
Our pick: Fur Delish Jacket in Dusty Pink – $339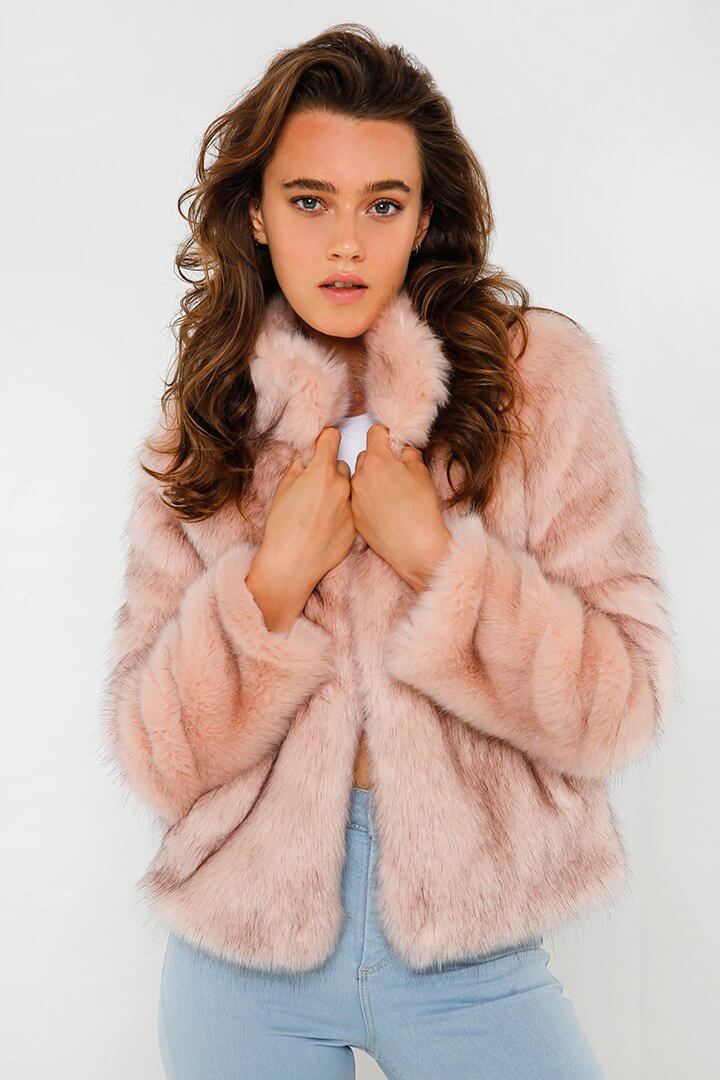 Free People
Free People creates its lines with design and ethics in mind. A 2016 recipient of PETA's Compassionate Business Award, they stock a number of cozy and comfortable faux fur wraps.
Our pick: Tessa Teddy Coast – $168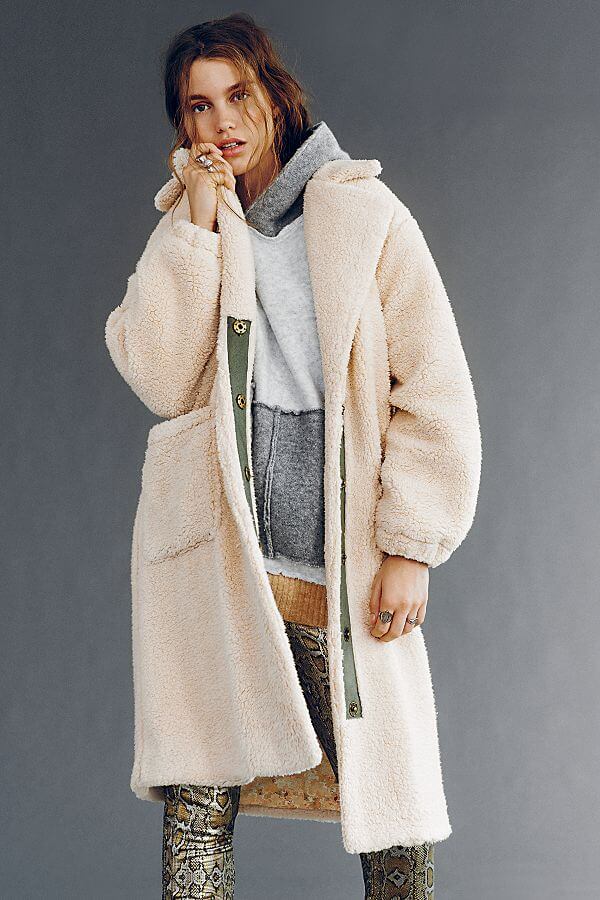 BB Dakota
On a tight budget? Try BB Dakota! With a number of options to choose from, this is the spot for a stylish and inexpensive fur find.
Our pick: Snake Out Faux Fur Jacket – $138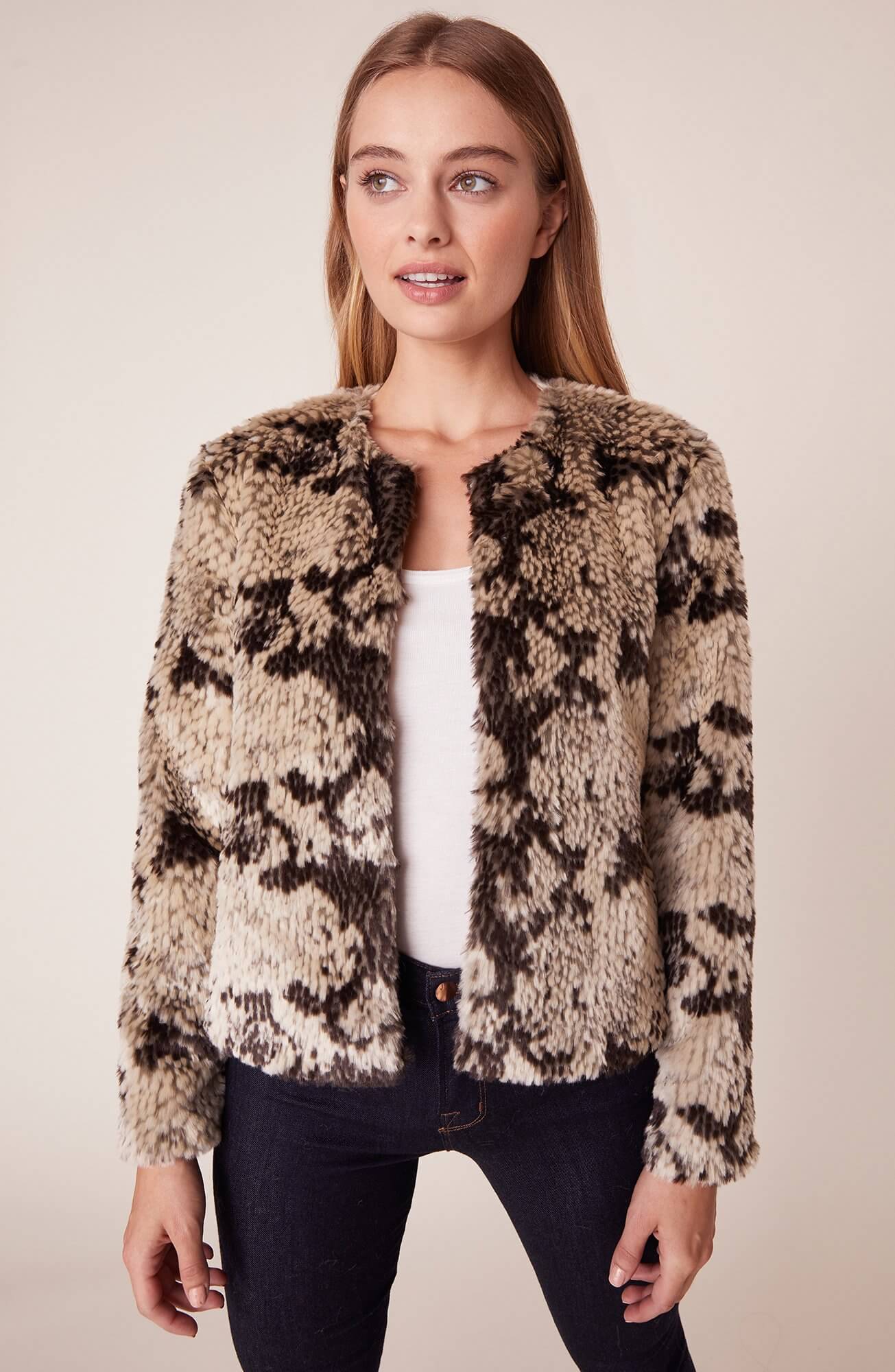 Blank NYC
This Manhattan-born brand produces aggressively fashionable clothing with just the right amount of cool. Founded in 2007, they've steadily added to their collection of faux fur jackets to help bring out the inner rocker in you.
Our pick: Faux Fur Bomber – $118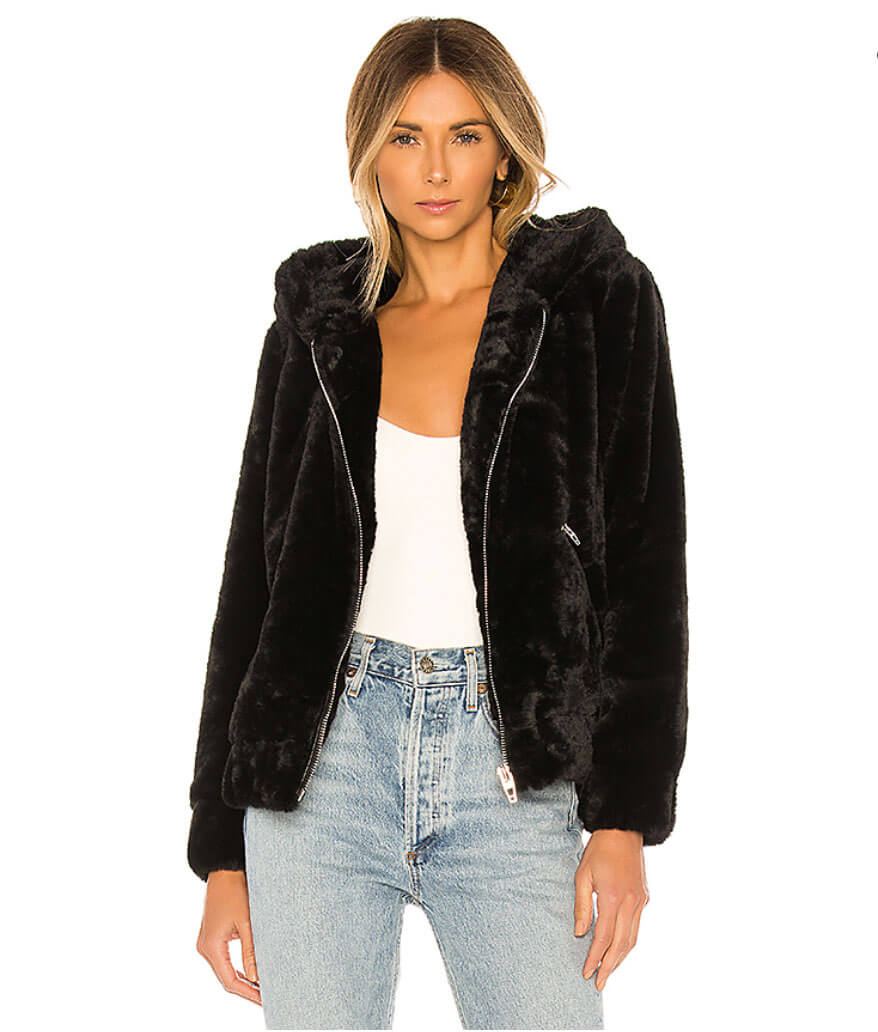 Show Me Your Mumu
Based in Venice, CA, Show Me Your Mumu makes on-trend clothing with a focus on pieces that can seamlessly transition from day to night. On the faux fur front, they offer bold statement-coats as well as a selection of classic pieces that will pair well with just about anything.
Our pick: Warner Jacker – $228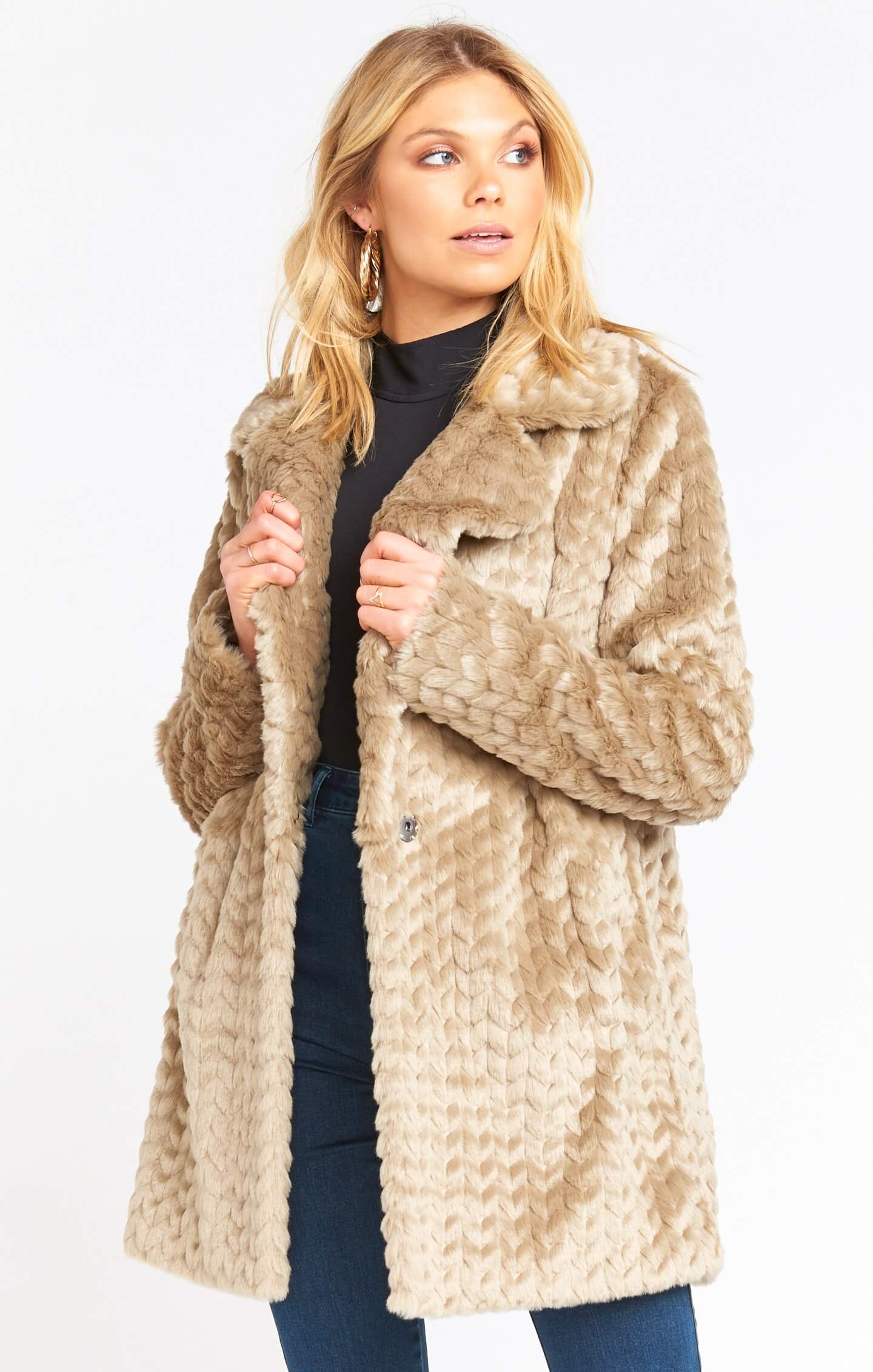 Need a stylish vegan leather bag to go with that new coat? Check out these 9 vegan bags we love.