Wearing a face mask when going outside is essential these days. It's important to leave those that meet medical standards to the healthcare professionals, but everyone else should be investing in a selection of good non-medical grade masks. Luckily, there are quite a few vegan-friendly and sustainable companies that are selling reusable versions made of materials such as 100% cotton, hemp, upcycled denim, deadstock fabric, and more. Here's our list of 10 brands selling face masks available for purchase online.
This vegan lifestyle brand sells clothes and accessories, including face masks. They have two reusable options up for grabs—their Skull Face Mask and their Flower Face Mask. Each is black with a hand-painted design, made with 100% cotton, and ethically produced in Los Angeles.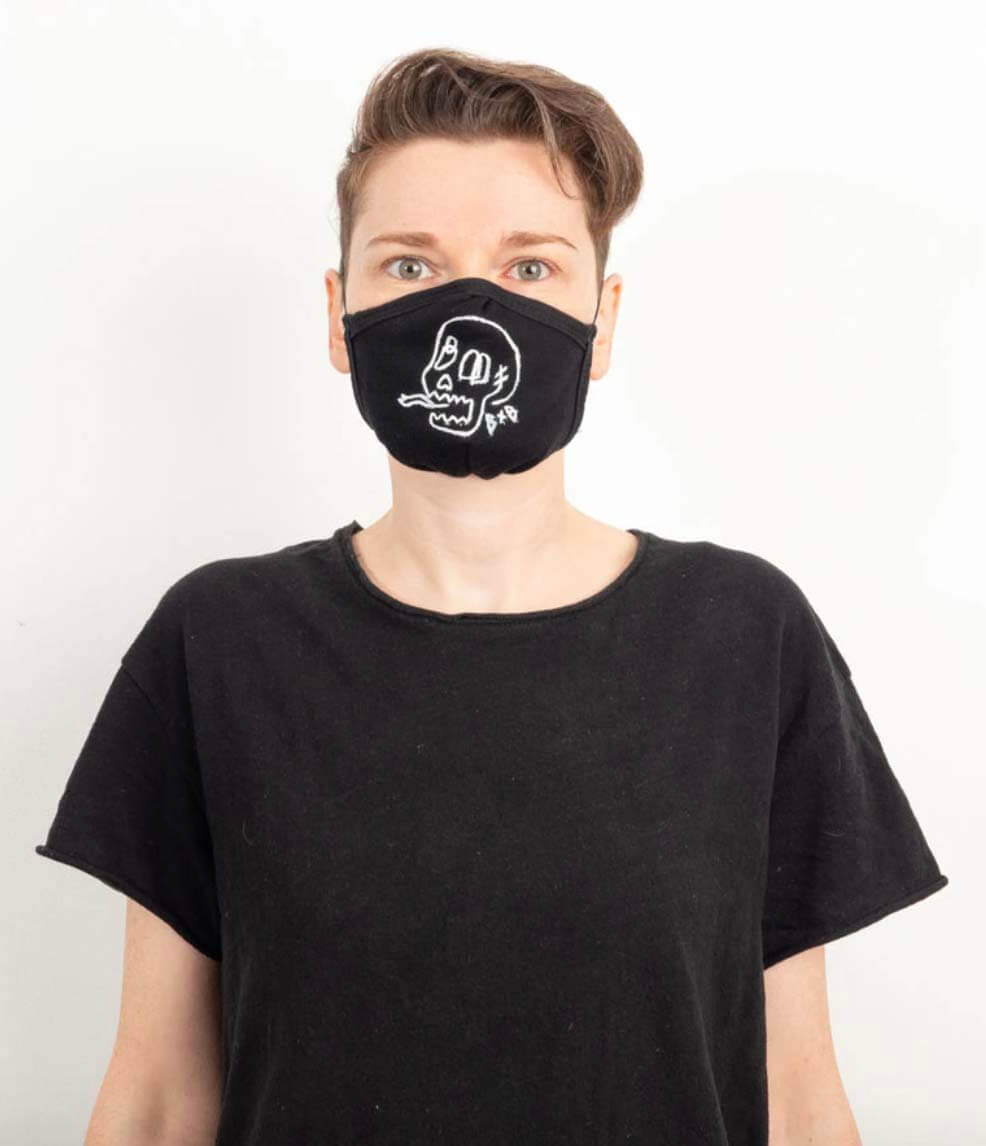 Sustainable clothing line Christy Dawn currently sells face masks. "The Sustainable Mask" is a reusable, washable, non-medical grade mask assembled from sustainable deadstock fabric, sewn in their Los Angeles factory. It comes in 5-packs of various designs. They also make a kid-size version.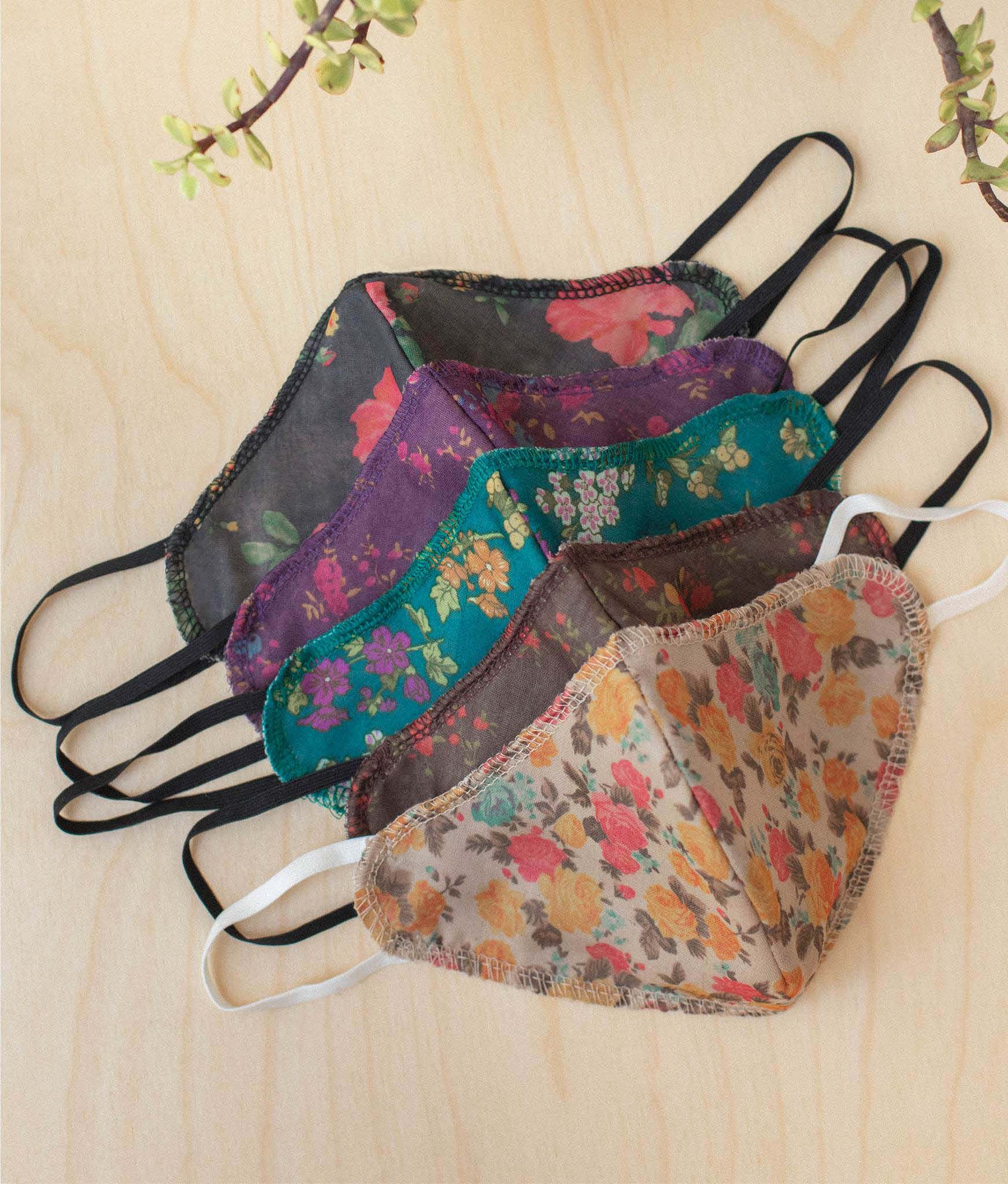 Known as the first closed-loop clothing brand, For Days works with front-line healthcare professionals nationwide and locally in Los Angeles to produce their reusable face masks—double layer 100% cotton jersey masks, with an option to add a filter via pocket. There are three different packs of the masks—each for the same price: "Buy 5 Masks, Donate 5 Masks," "Send 5 Masks, Donate 5 Masks," and "Donate 10 Masks." Masks are donated to those such as healthcare workers, postal workers, and others in essential professions.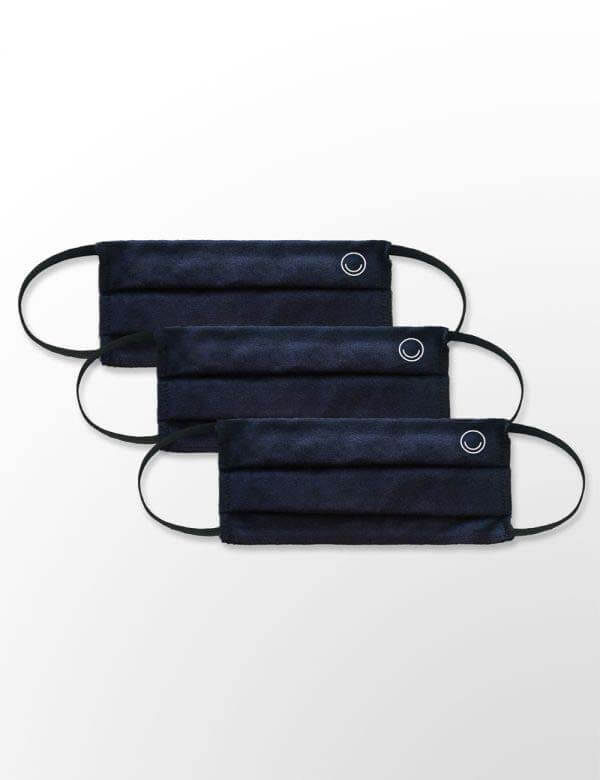 Groceries Apparel is an eco-friendly apparel brand based in California. They currently stock a few different face mask options—a natural hemp woven mask with a pocket, a non-toxic indigo tie-dye print mask, a white cotton face mask, and a black cotton face mask—the latter three come in both regular and kids' sizes. All come in three-packs, and for every pack sold, a 3-pack is donated to those in essential services (excluding the hemp mask). There is also a "buy three, give 10" option for their black and their white regular-sized masks.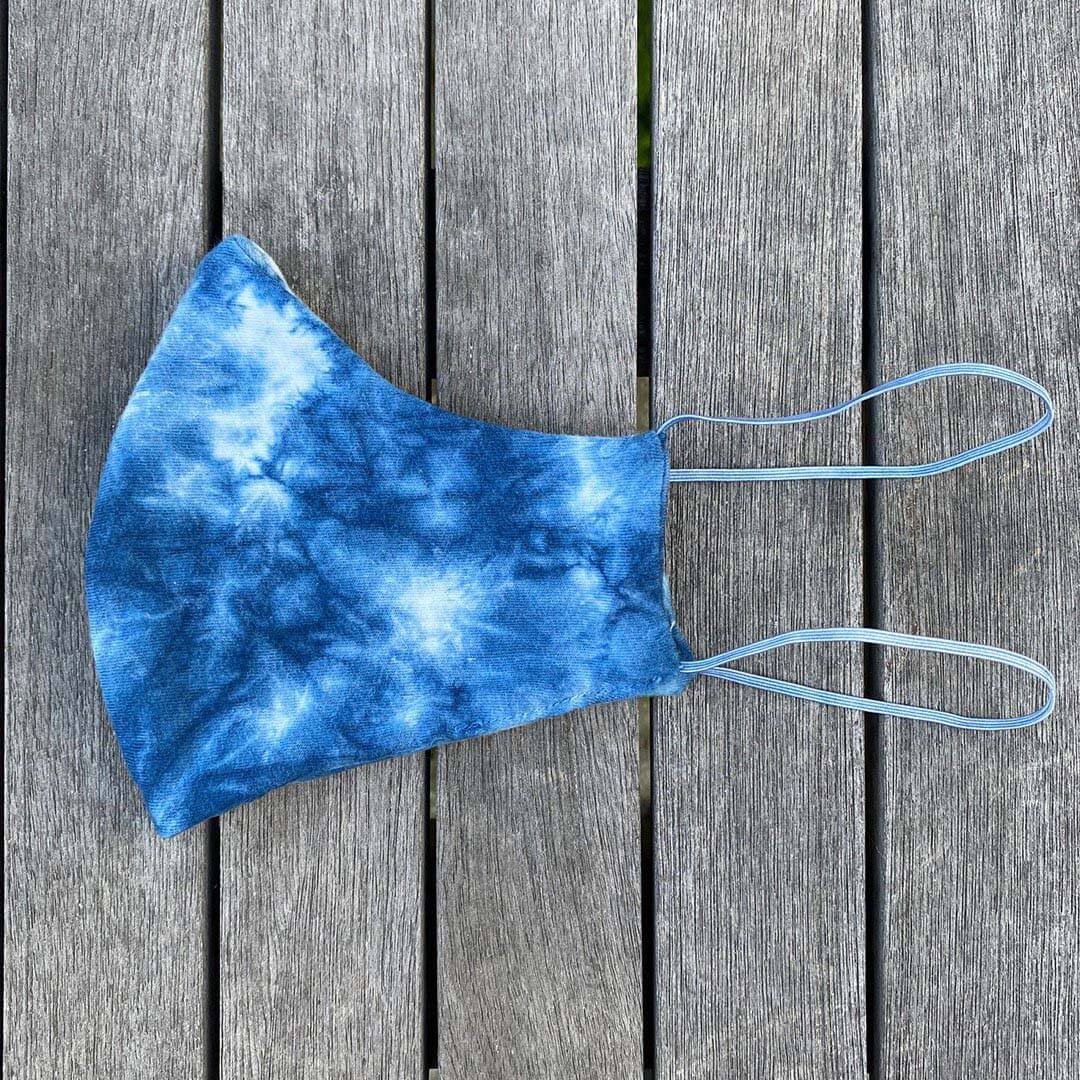 This sustainable accessories brand based in Los Angeles has a handful of masks up for grabs in styles of organic cotton, upcycled denim, upcycled chambray, indigo hemp, paint splattered canvas, and organic canvas. Additionally, they produce toddler and kid-sized masks—both available in the organic cotton and upcycled denim styles. Five percent of all sales from the masks will be donated to the Emergency Relief Fund for LA Garment Workers through Garment Worker Center.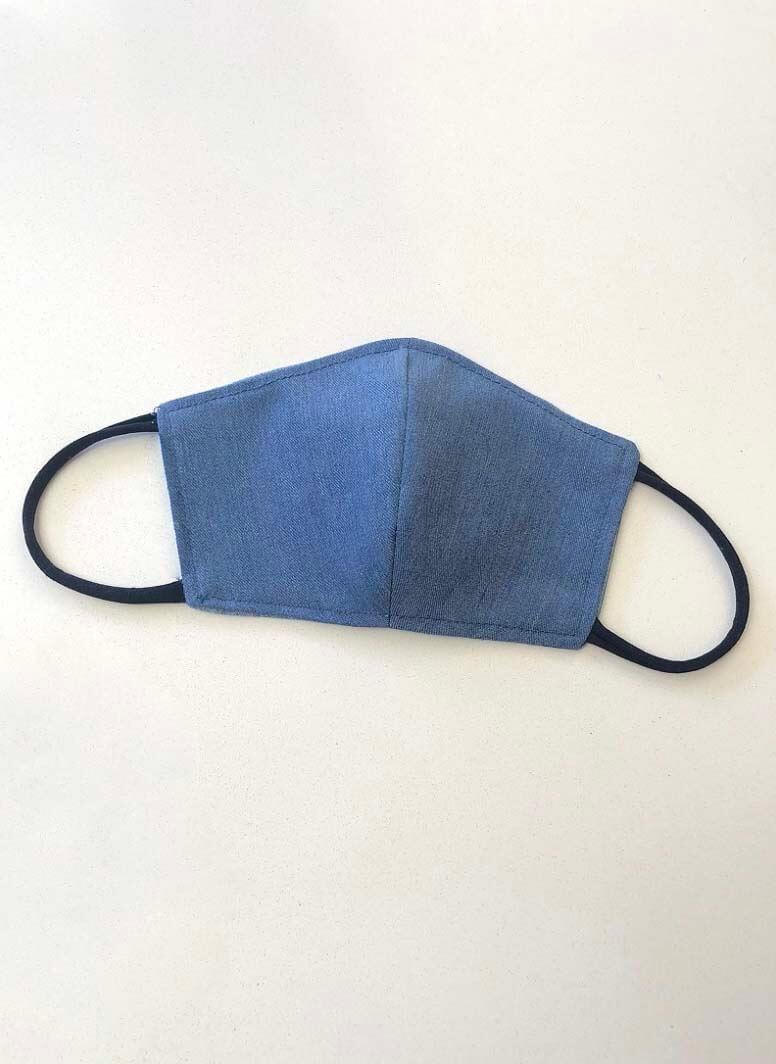 Vegan-themed clothing line In Vegan Veritas sells their Vegan Skull Mask. The 100% cotton face mask is printed on Bella Canvas and features the universal "V" for vegan logo and the skull from their Kale Seitan Motorcycle Club design. Fifteen percent of sales from the mask will be donated to plant-based food initiative Support + Feed.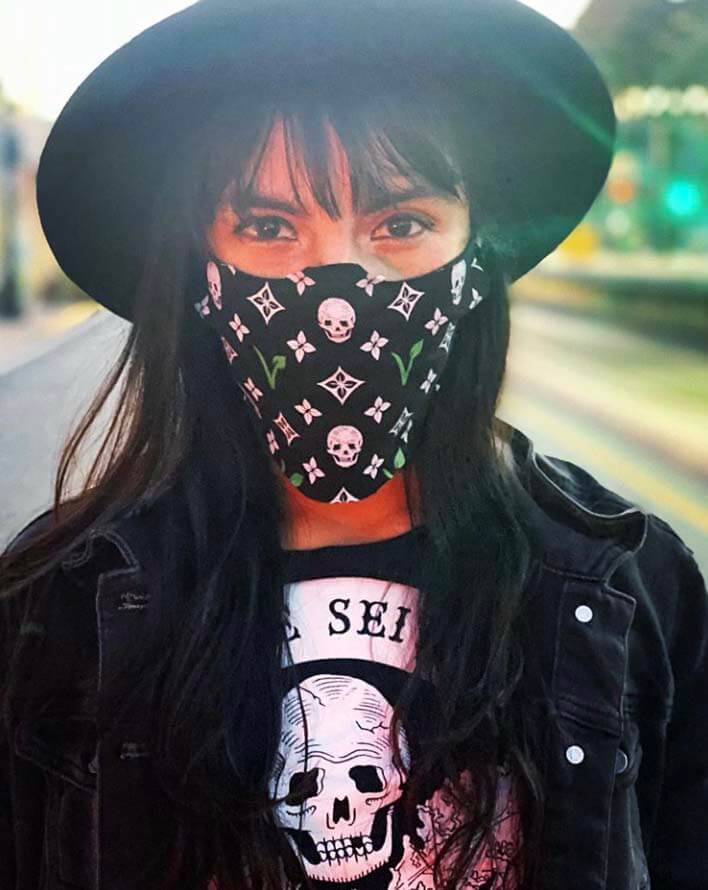 Rachel Craven is a sustainable line of clothes currently selling their Linen Face Mask, which comes in six different colors. Made of double-layered 100% linen, the mask features a pocket for a replaceable filter, along with heavy-duty cord elastic ear loops. For each mask bought, a mask is donated to Miry's List—an organization that aids in providing for the needs of new refugee families. The brand also offers the option to donate masks.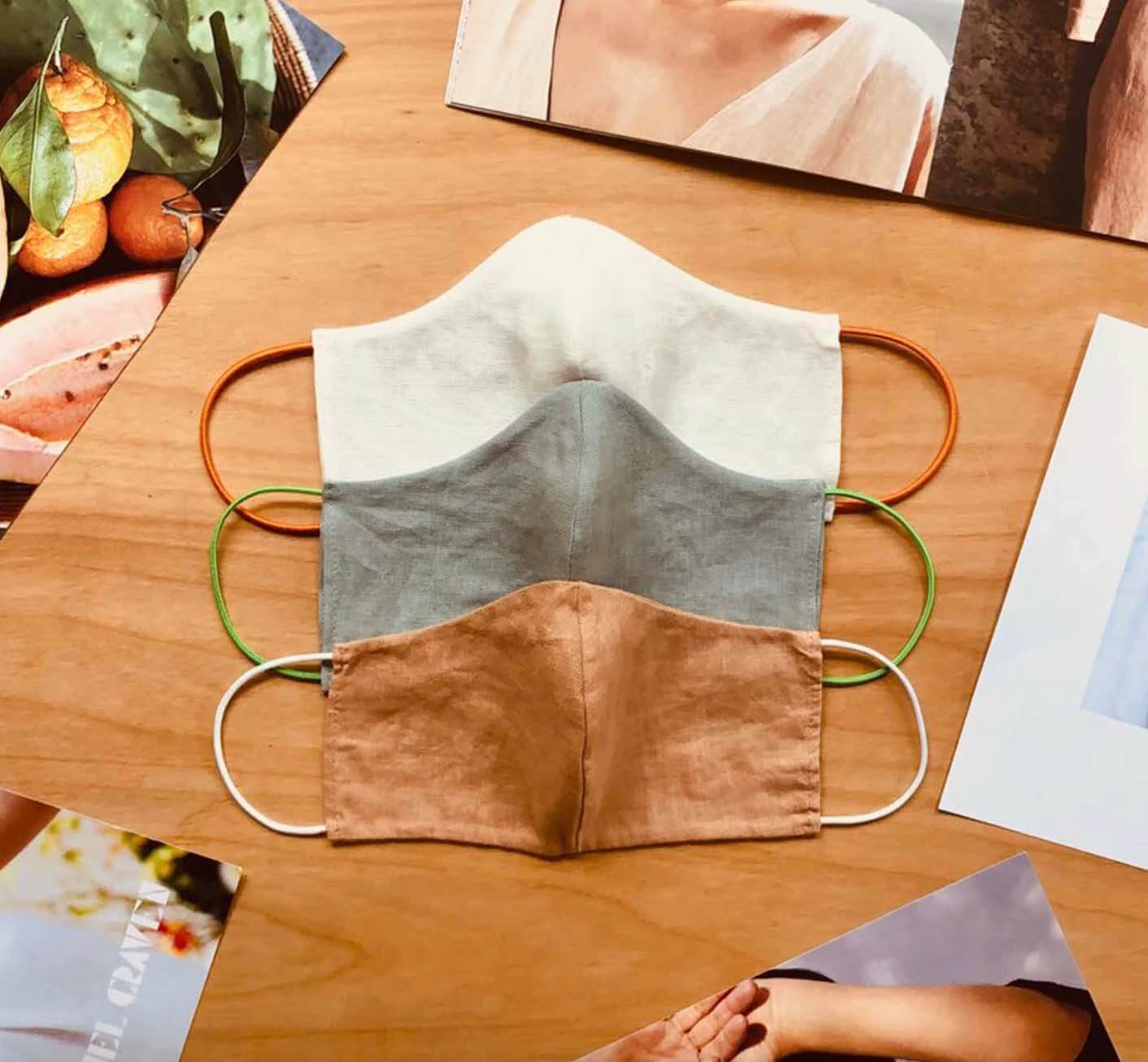 Based in Los Angeles, ethical and sustainable brand Selva Negra is selling their 100% cotton face masks. These are sold as singles, 5-packs, and 20-packs, and come in six colors. Further, they are available in sizes of small (child), medium (adult), and large (adult). For every five masks sold, the brand will donate one mask to healthcare workers across the U.S.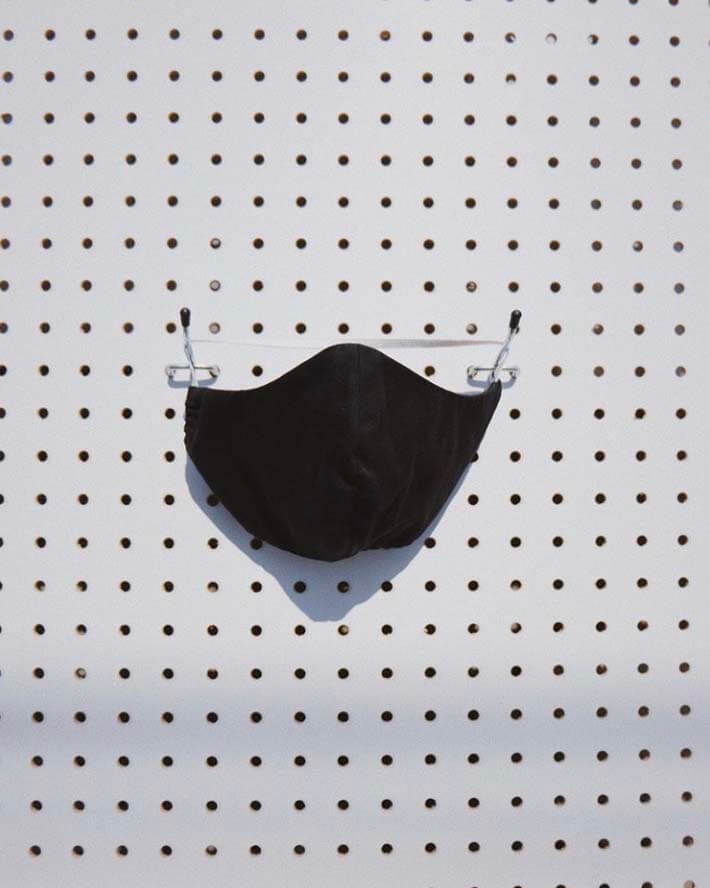 WAWWA is a UK-based vegan and sustainable clothing brand. Their face masks are made to order and feature a 100% organic cotton, double-layered body with elastane elastic loops and a brand label crafted from recycled polyester. They come in the colors black and green.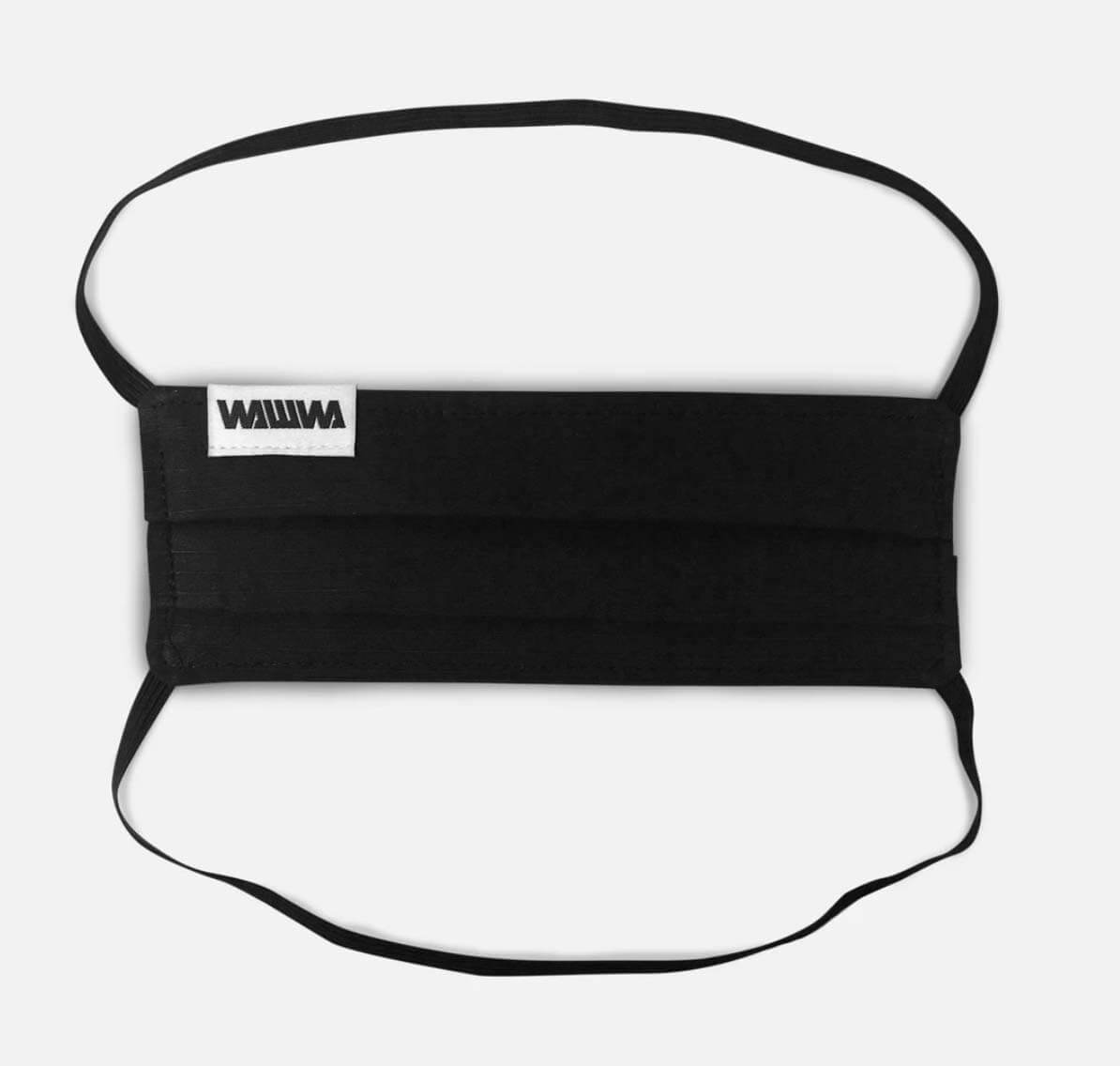 Sustainable fashion brand Whimsy + Row is based in Los Angeles and currently offers nine different face mask designs, including one for kids. For each mask purchased, they will donate one to one of various locations in LA in need, including the Union Rescue Mission, Midnight Mission, and Downtown Women's Center.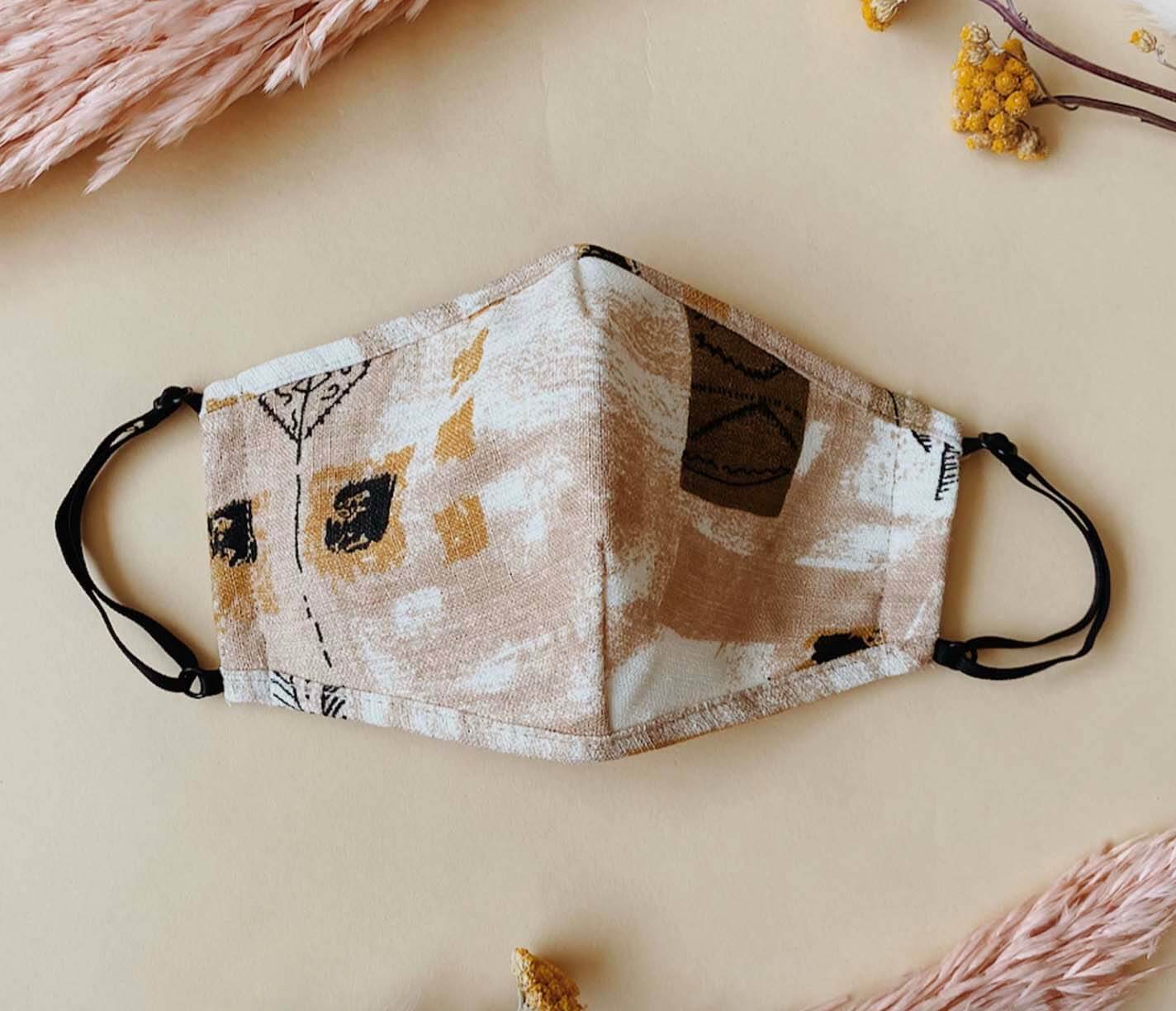 Feature image: BEETxBEET