These cruelty-free body scrubs are just what you need to stay exfoliated during the winter months!
Self-care is more important than ever. To start the new year looking and feeling fresh, we'd recommend purchasing one of these exfoliating scrubs that help remove dead skin cells, increase skin hydration, and leave your body looking polished! Without further ado, here's our list of the 10 best vegan body scrubs for glowing skin.
The citrus-scented Polish Body Scrub from Mizz Bloom will have your skin feeling rejuvenated and moisturized in no time. Made with mineral-rich salt infused with turmeric powder, neem seed oil, and mustard seed powder, the ingredients are USDA certified organic, vegan, non-GMO, and nontoxic! Follow up with their Sweet Orange Glow Body Oil for an extra layer of shine.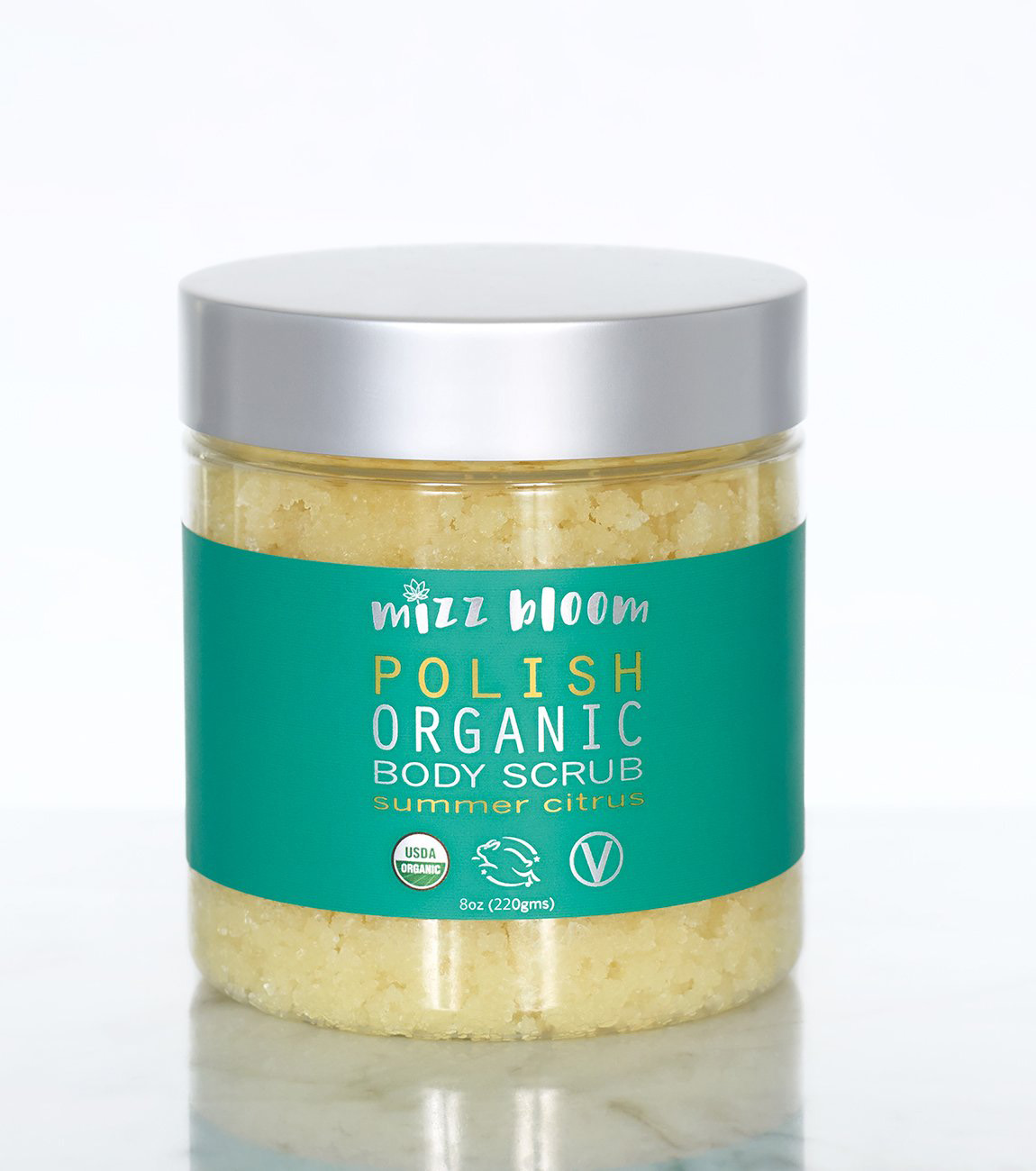 Aside from making the most epic bath bombs on the planet, Lush also specializes in some of the best body scrubs on the market! Using exfoliants like sugar, sea salt, and ground almonds as well as moisturizing butters and fragrant oils, Lush's natural body scrubs are sure to make you fall in love in just one use. The Magic Crystals Body Scrub, Ocean Salt Face and Body Scrub, and Cup O' Coffee Face and Body Mask are just a few of our top picks.
Herbivore Botanicals specializes in skincare products that are safe, nontoxic, and highly effective—without any fillers, dyes, or synthetic ingredients. The Coco Rose Exfoliating Body Scrub is a natural body scrub made from virgin coconut oil, Moroccan rose, shea butter, and pink clay. It helps combat dry and dull skin, without causing any irritation!
Let's talk about acne. Everyone has had it at least once in their life. We're sure you already know this but acne doesn't just occur on the face, it can pop up all over the body (we're talking about you, bacne!) That's why we're thankful for Pacifica's Acne Warrior Body Scrub. The medicated blend features 2% salicylic acid and witch hazel which helps exfoliate and deep clean the skin to treat and prevent body acne. This is by far one of the best body scrubs for fighting off pesky pimples.
Get your scrub on! The award-winning Salts of the Earth Body Scrub from OSEA is the best gift you can give your skin this holiday season. The product is composed of Dead Sea, Bolivian rose, and Himalayan pink salts as well as shea butter, babassu, and avocado oils. Our skin feels better just from the thought of using this natural body scrub!
From trendy matte lipstick to body scrubs, Kylie Jenner is making waves in the beauty industry. The Coconut Body Scrub from her skincare line, Kylie Skin, is fresh, invigorating, and 100% vegan. Grab a bottle and give it a try!
NCLA's natural body scrubs are great for any skin type. From coconut, cucumber, and peppermint to pink grapefruit and peach, there are so many great scents to choose from. For a more gentle effect, use a small amount of the body scrub and lightly massage it into your skin. For a deeper exfoliation, use a larger amount and rub it in more vigorously.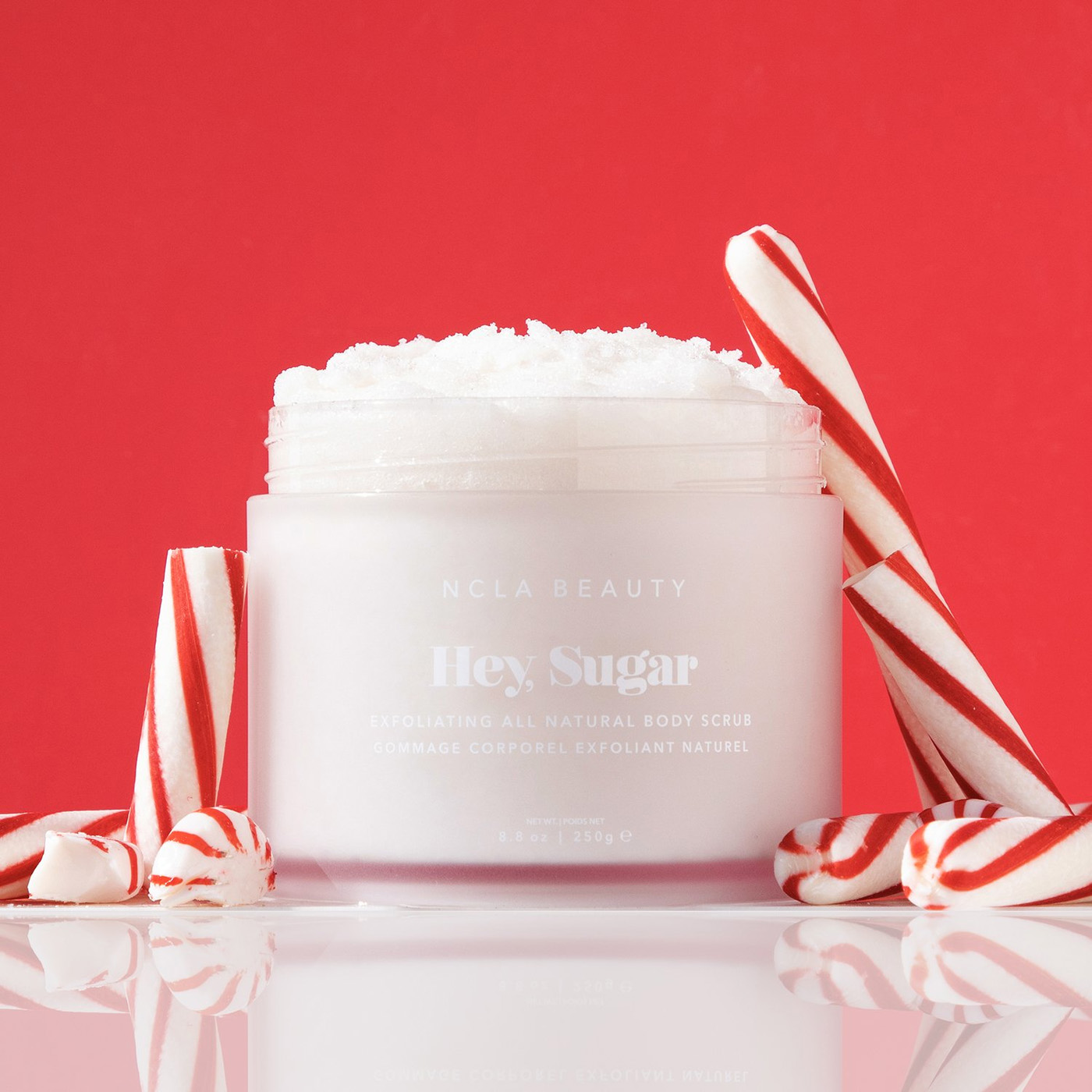 Vegan-Friendly
Dry skin got you down? Grab a container or two of the affordable sugar scrubs from this popular bath and body brand. This energizing exfoliant will help remove dead skin cells, freshen your skin, and leave a soft protective moisture veil for long-lasting smoothness! There are a variety of scents to choose from—like Lemon Sugar, Raw Coconut + Mango, and Pineapple + Maqui Berry + Coconut. Oh, and did we mention these scrubs can be found at Target? Score!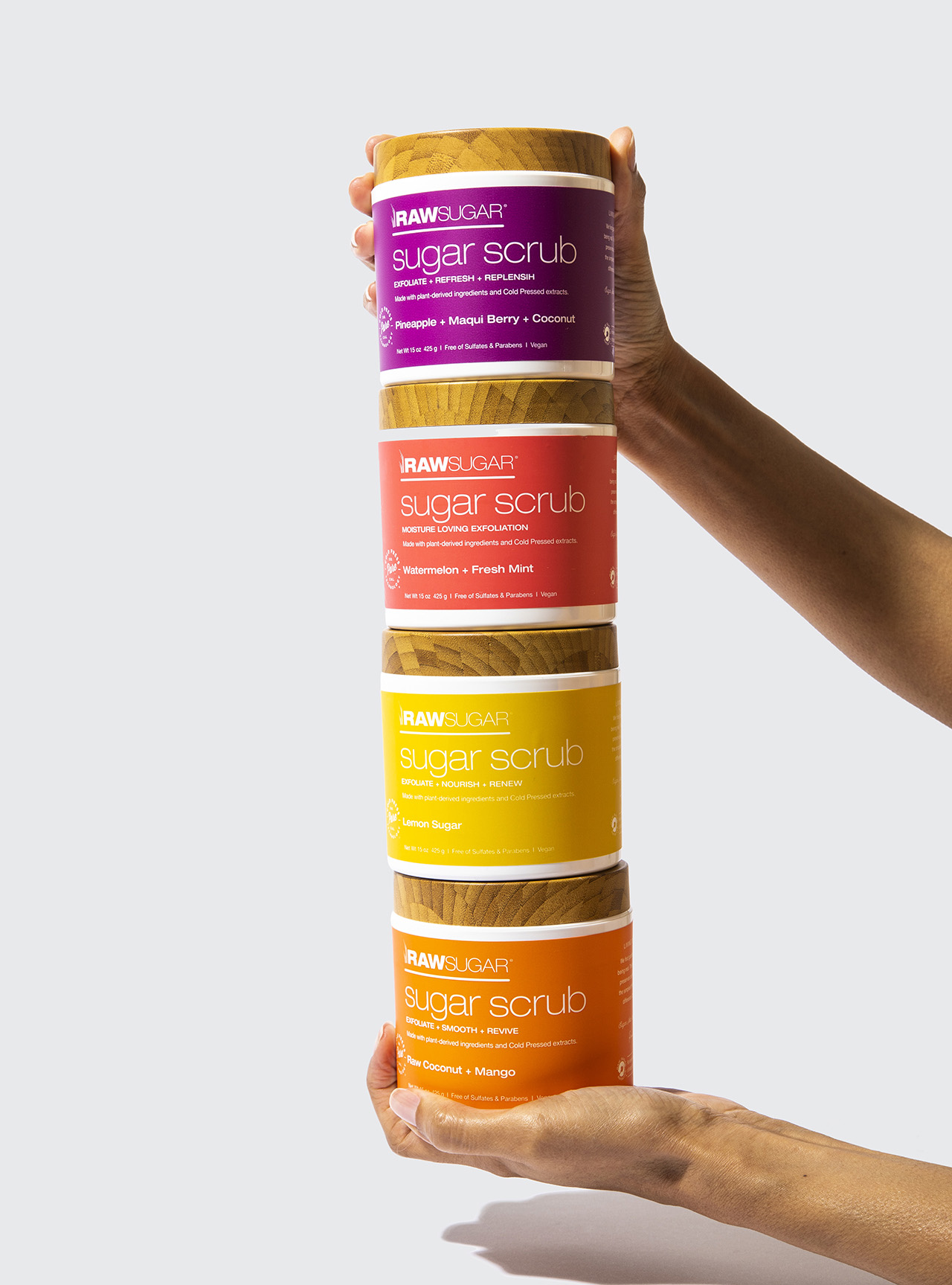 Vegan-Friendly
Who said chocolate just had to be for eating? The Chocolate Sugar Body Scrub from Erin's Faces is the perfect way to treat your body this winter. Here's how to use this body scrub: slather it on in the shower, rinse it off, and get ready to experience smooth skin like never before! Erin's Faces also stocks a vegan Peppermint Sugar Body Scrub and Lemongrass Bamboo Body Scrub.
Vegan-Friendly
SheaMoisture's Coconut & Hibiscus Hand & Body Scrub is revitalizing, energizing, and nourishing for the skin. The coconut oil is rich in Vitamin E, which creates moisture barriers to combat dryness, the hibiscus soothes the skin, and the shea butter softens the skin. SheaMoisture also offers a plethora of vegan-friendly bath and body products—from shampoo and conditioner to soap and face masks!