T&T Lifestyle is relocating to Santa Monica under the new name Berbere.
From popping up at Smorgasburg to operating out of The Colony in Santa Monica, T&T Lifestyle is ready to take on a brick-and-mortar of its own under the new name, Berbere. The vegan Ethiopian restaurant will open later this summer in Santa Monica, so get ready to load up on flavorful stews, veggies, and injera!
Chef Tete Alemayehu
Berbere was founded by a husband and wife who are both Ethiopian immigrants. Chef Tezeta "Tete" Alemayehu does most of the recipe-testing and cooking, while Tsega-Ab "Bicko" Fenta, handles the restaurant operations.
Alemayehu grew up in Addis Ababa, Ethiopia, where she was first introduced to plant-based food. Nearly half of Ethiopia's population participates in an almost 200-day fasting period that involves abstinence from eating animal products. During that time, meat, dairy, and eggs are prohibited, so Alemayehu became well-versed in cooking methods that utilize plant-based ingredients and flavorful Ethiopian spices.
At age 17, Alemayehu immigrated to the United States and chose to live in Los Angeles because it reminded her of home. With a passion for cooking and a desire to share the tasty and nutritious food of her Ethiopian culture, Alemayehu decided to pursue a career as a chef. She first attended the New School of Cooking and later graduated from the Los Angeles Trade Technical College, with a degree in Culinary Arts and Restaurant Management—as the only vegan in her class.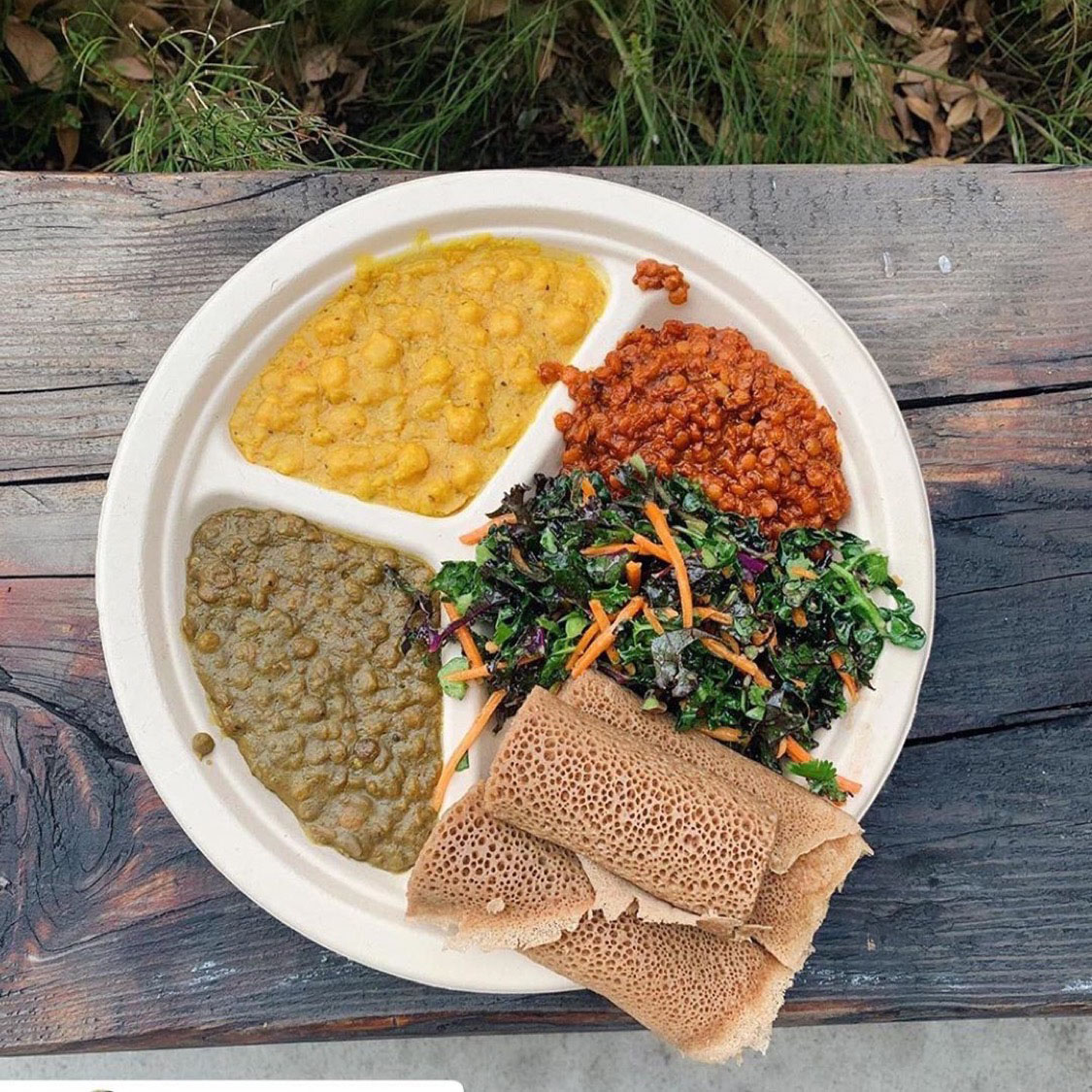 T&T Lifestyle
Alemayehu's first business venture in the food scene was the vegan Ethiopian pop-up, T&T Lifestyle. In the beginning, Alemayehu and her husband would serve their authentic Ethiopian dishes at farmer's markets in the area. In 2019, they secured a booth at Smorgasburg in Downtown LA while also operating out of the West LA shared commercial kitchen space, Colony Cooks.
Berbere in Santa Monica
The new location, which is named after the popular Ethiopian spice, berbere, is set to open later this summer. The menu will feature a variety of popular dishes from T&T Lifestyle—including Alemayehu's iconic house-made teff injera and sauces. But with the larger space and additional resources of Berbere in Santa Monica, Alemayehu plans to roll out a more extensive menu with a plethora of new foods to try.
Berbere will open at 510 Santa Monica Blvd, Santa Monica, CA 90401, right around the corner from Third Street Promenade and just a few blocks from the beach! To stay updated on the restaurant's opening, follow @berbere.sm on Instagram.