Back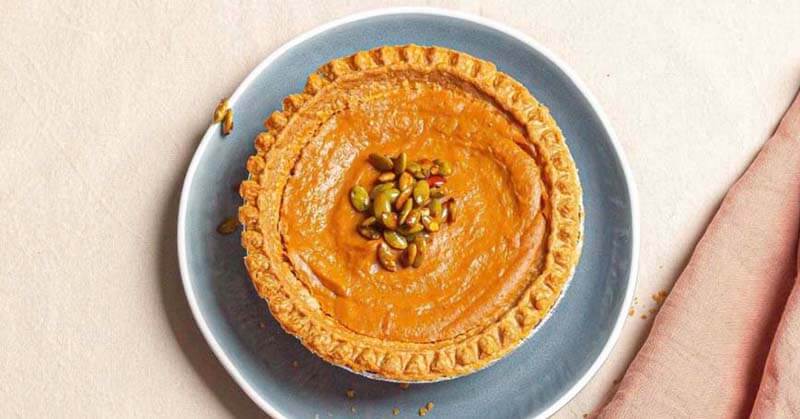 Where to Pick up Vegan Thanksgiving Pies in Los Angeles
Everyone knows that the best part of the holiday season (besides time with loved ones, of course) is dessert. Whether you're a die-hard pumpkin fiend, a classic apple lover, or a fan of ooey gooey pecan pie, we're rounding up the best places to pick up a slice—or the whole pie—here in Los Angeles for the holidays!
RELATED: Where to Pick up a Vegan Thanksgiving Feast in L.A.
---
Want even more vegan food, news, and lifestyle content? Subscribe to VegOut Magazine!
Cafe Gratitude
Multiple Locations
Kicking off the list strong, Cafe Gratitude has not one, not two, but three amazing pie options for this holiday season. As part of their Thanksgiving menu at each of their locations throughout Los Angeles, they're offering a raw pumpkin pie, a raw chocolate coconut cream pie, and a classic apple pie.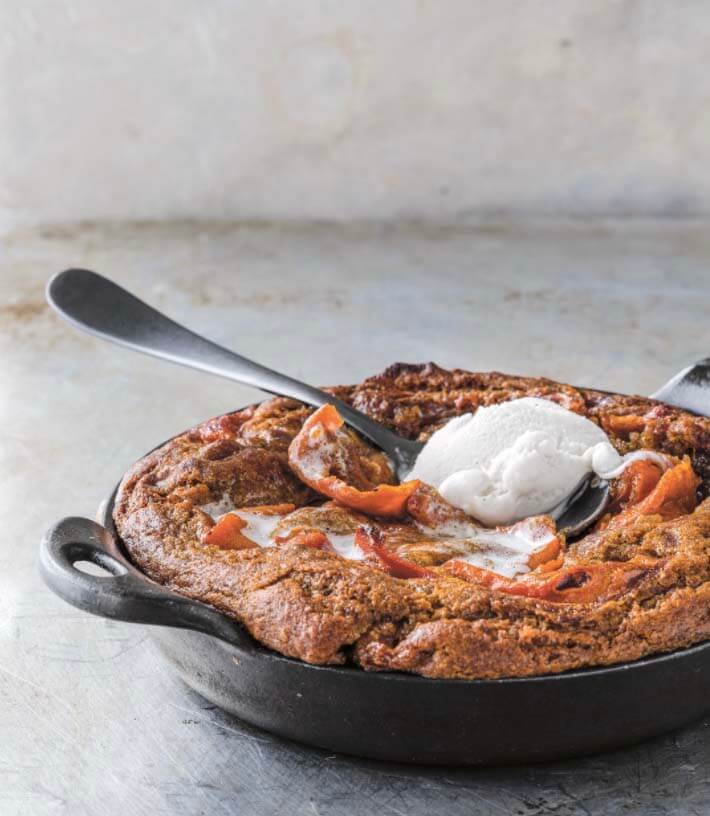 Erin McKenna's Bakery
Larchmont & Santa Monica
When you want to have your pie, and ship it, too—Erin McKenna's Bakery is offering a delicious gluten-free, vegan, and kosher pumpkin pie this holiday season that can be shipped nationally. Perfect for those Zoom-givings many of us will be having.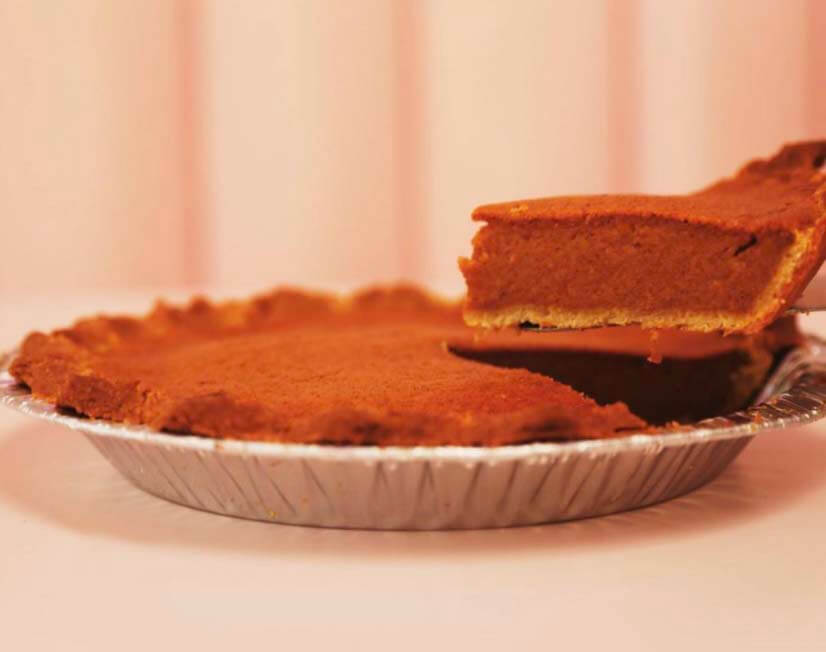 Karma Baker
Westlake Village
As usual, Karma Baker has no shortage of options for indulgent goodies. This season, the LA vegan bakery staple is offering up a range of fruit, nut, chocolate, and pumpkin pies. No matter your craving or personal taste, you're covered with a delicious option.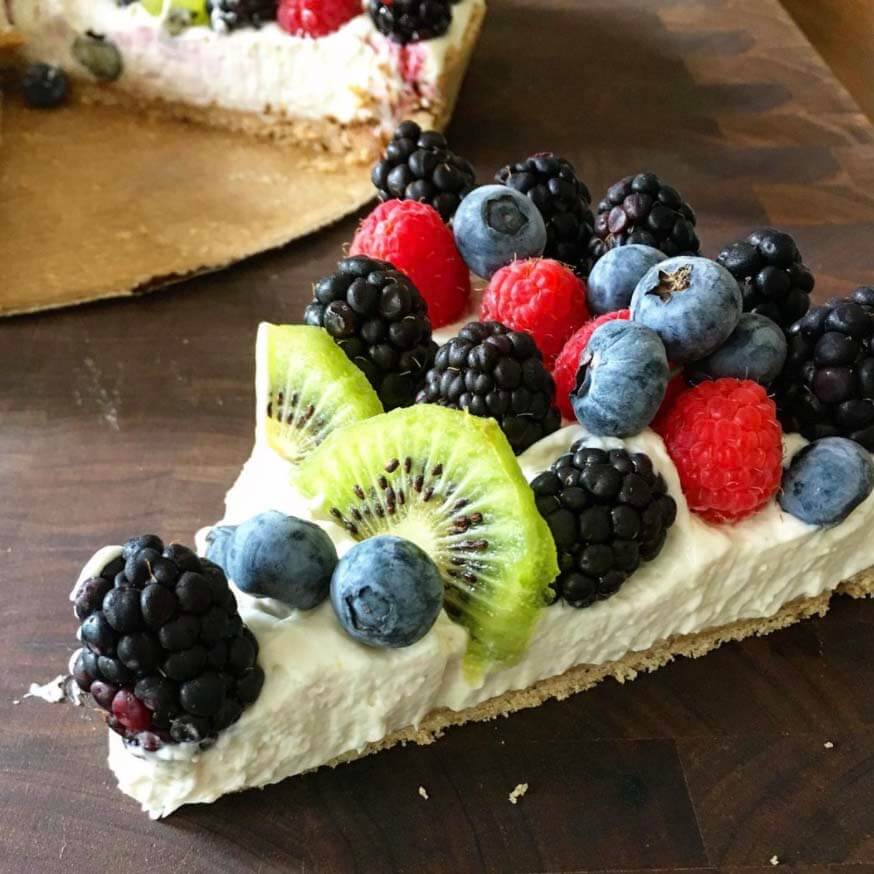 Veggie Grill
Multiple Locations
Both savory and sweet, Veggie Grill has the start and end of your holiday feast in mind—and everything in between. We're eyeing their individual "turkey" and shiitake mushroom pot pies and mini pumpkin pies from their spread. If that wasn't enough to convince you, $1 from every VG Pot Pie Feast order goes to Support + Feed. But, order quickly as this promo only runs one more day.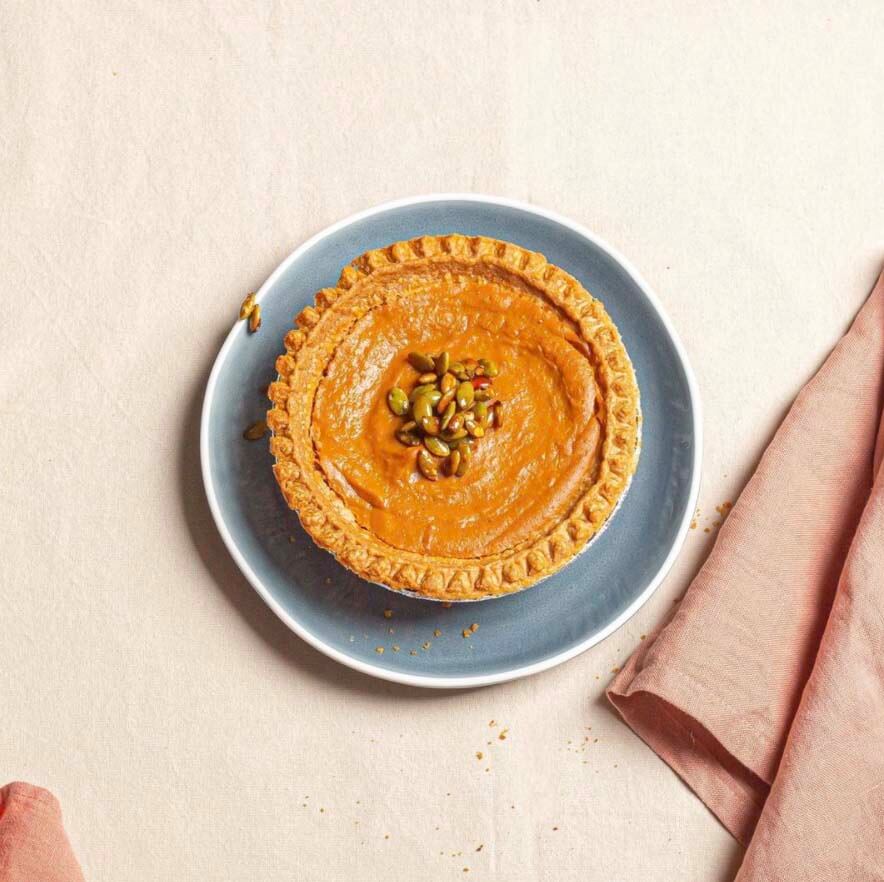 Atticus Creamery & Pies
West LA
While not an entirely vegan bakery, Atticus is coming through with multiple options and sizes for all pie lovers. Feel like you're only eating a slice with the satisfaction of eating a whole pie with the vegan four-pack of mini pies (pictured below). Or, grab a large pie in one of their vegan and gluten-free options. The apple crumble blueberry and the sweet potato options are calling our names.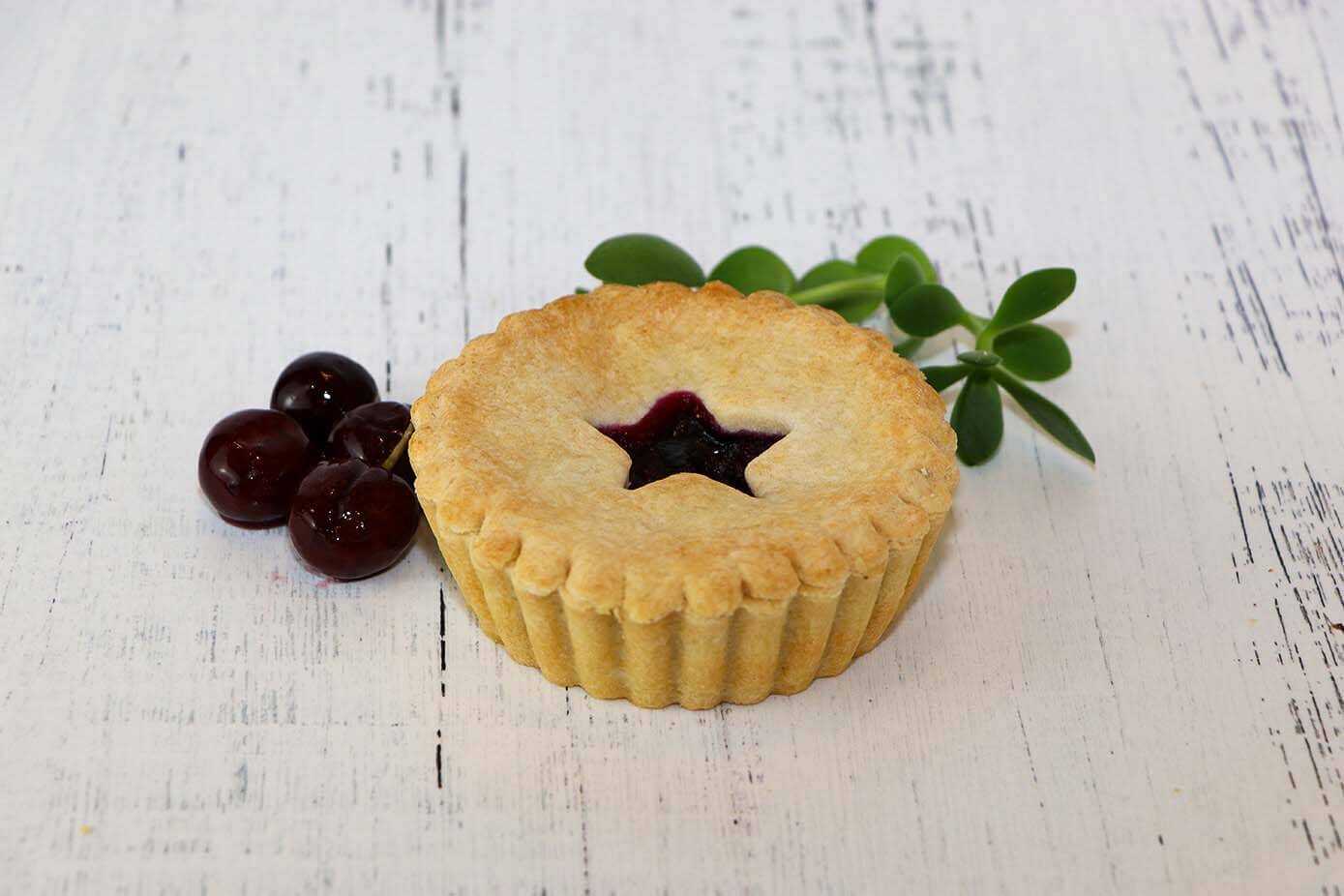 Real Food Daily
West Hollywood & Pasadena
One of our favorite places for a grab-and-go holiday meal this season, Real Food Daily offers whole pies in pumpkin, apple, or pecan, covering all the classic favorites. But, if you want to get a little more fun with your holiday fixings, go for a slice of the pumpkin cheesecake.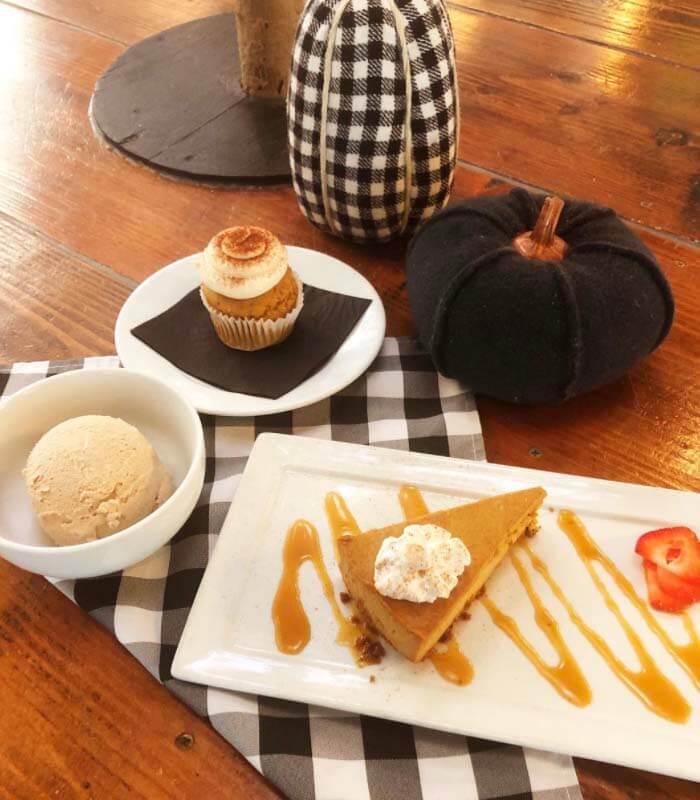 Magpies Softserve
Multiple Locations
Whoever decided to combine soft serve and pie is truly a genius, and we're here for a maple pecan soft serve pie made with the queen of all dairy-free milks, oat milk. Pre-orders available for the holidays, or try your luck in the shop.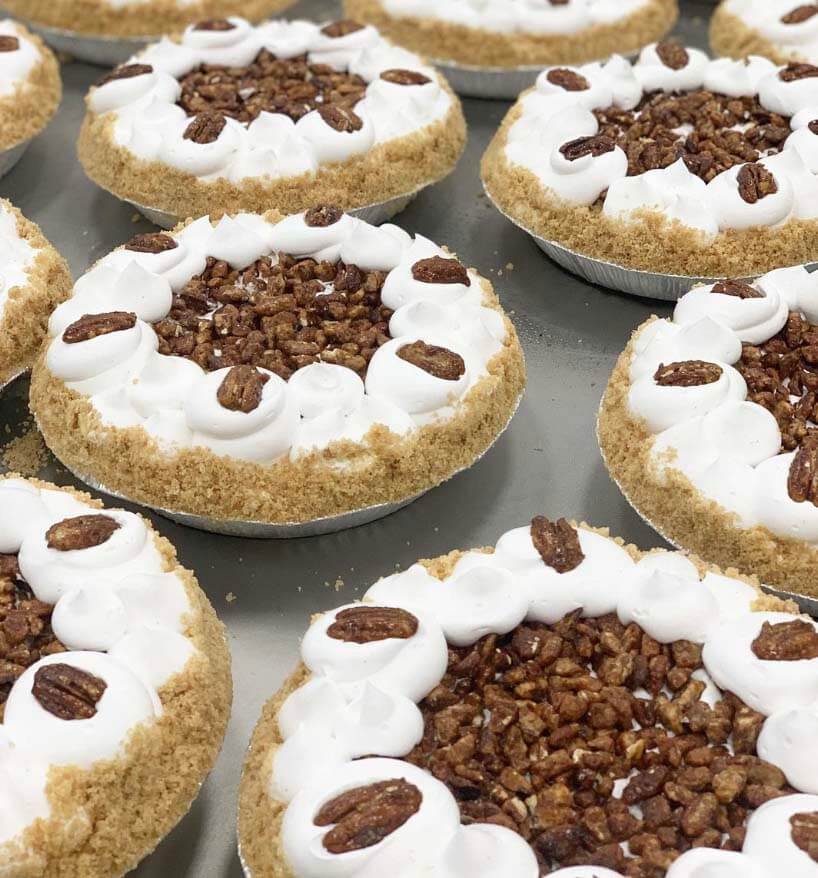 Rising Hearts Bakery
Culver City
With a holiday menu that accommodates all the vegan and gluten-free sweet lovers of LA, Rising Hearts has six different whole pie options and even offers take-and-bake crust and pies for your holiday sweet needs.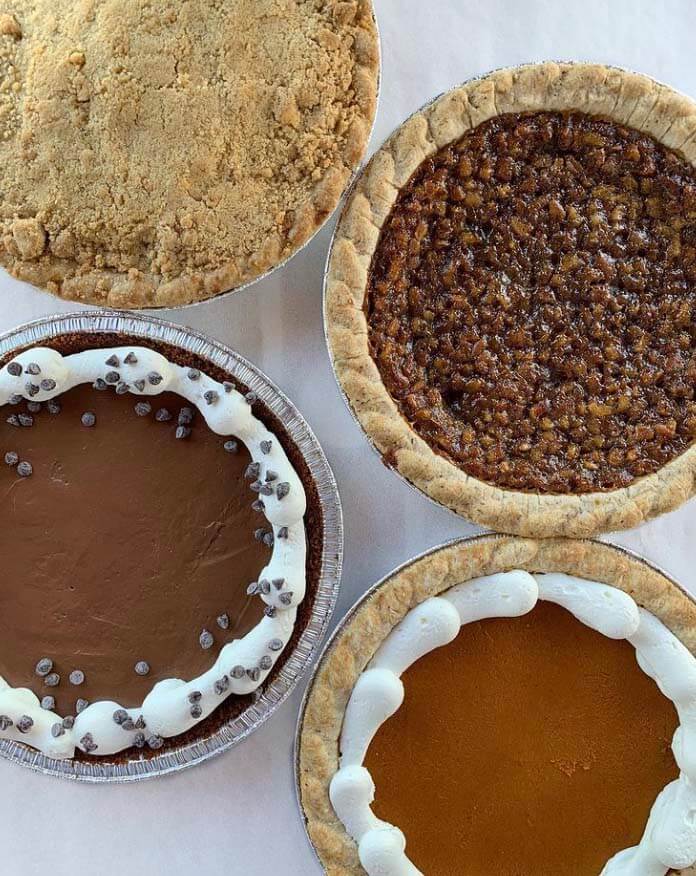 Winston Pies
Brentwood & West Hollywood
With pie right in the business name, we knew we'd be hard pressed to choose just one! Winston Pies has two locations in the city and offers a variety of pies in 11" or 5" sizes, many of which can be made vegan and gluten-free. We can't stop drooling over the mixed berry crumble, but the apple can be GFV as well.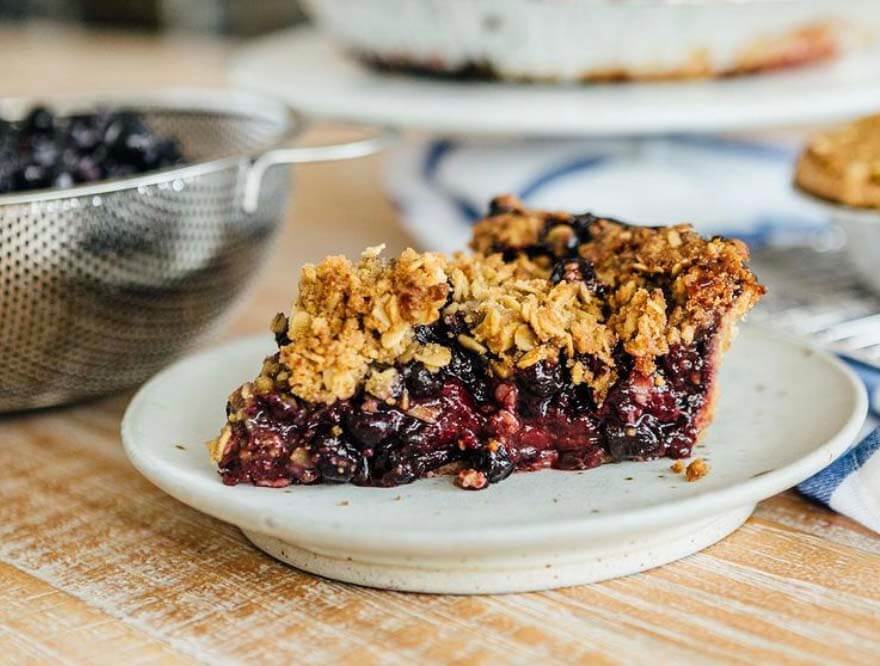 Yvonne's Vegan Kitchen
Pasadena Pick-Up & Local Delivery
Can you handle how cute the little maple leaves are on this cashew-based take on the pumpkin pie? While Thanksgiving pre-orders are full, you can still pick up a pie for the remainder of the holiday season this year, or Netflix and chill with a slice or two on any given Tuesday, we won't tell. Yvonne's offerings are also available at Joi Cafe.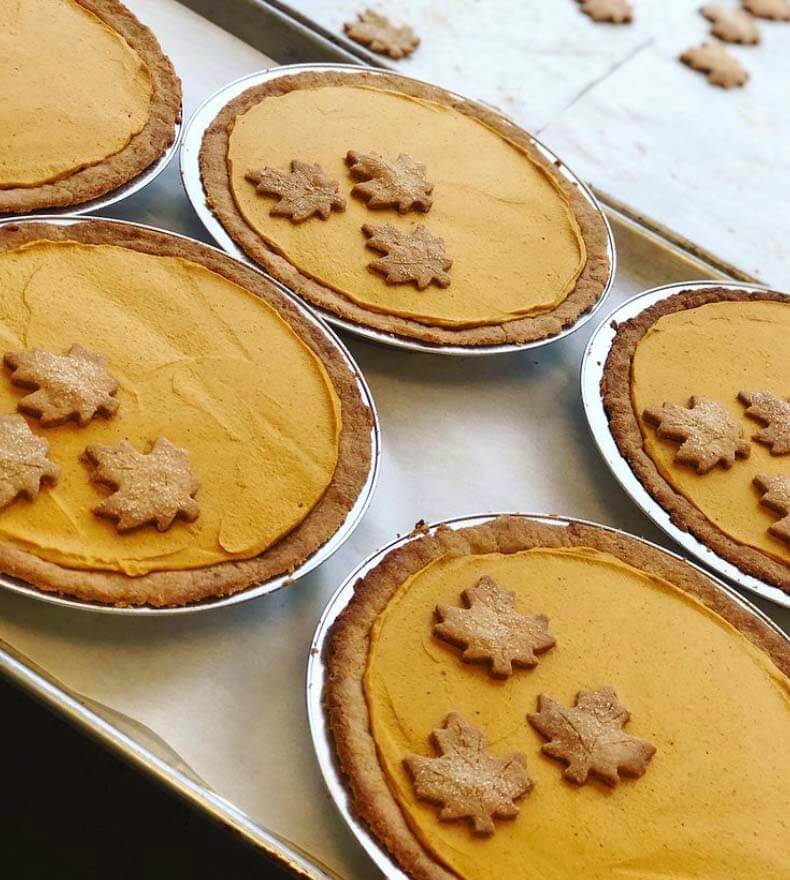 Yoga-urt
Multiple Locations
Back with more soft serve goodness, Yoga-urt stocks a super indulgent chocolate bliss and peanut butter swirl soft serve pie to satisfy your sweet tooth. This one being just one of the many options available for any dessert enthusiast.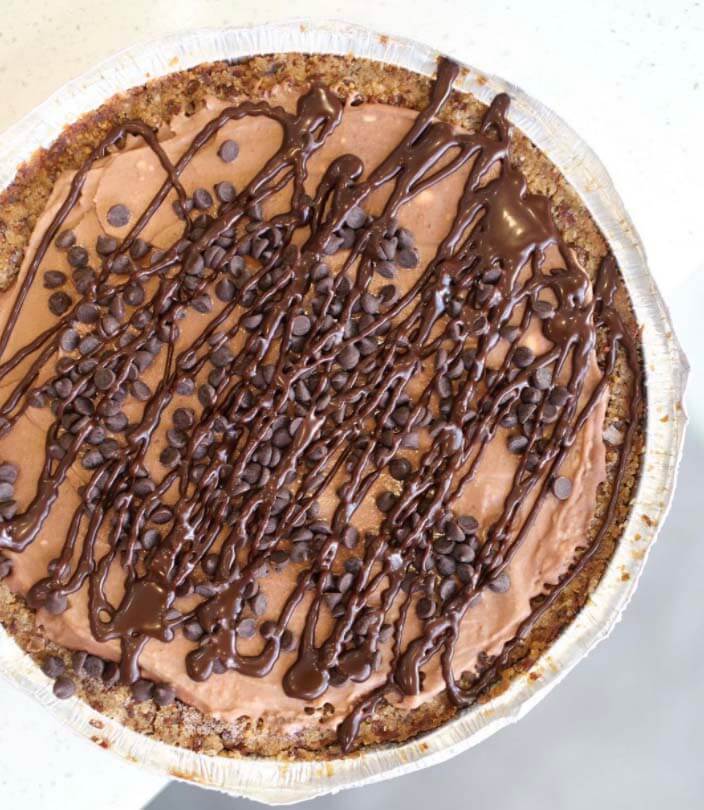 Costco
Multiple Locations
Who doesn't want holiday cheer in bulk? Costco carries a whopping 5lb accidentally vegan apple pie in their bakery section. Prices vary by location, but you can easily snag this monster pie for under $15.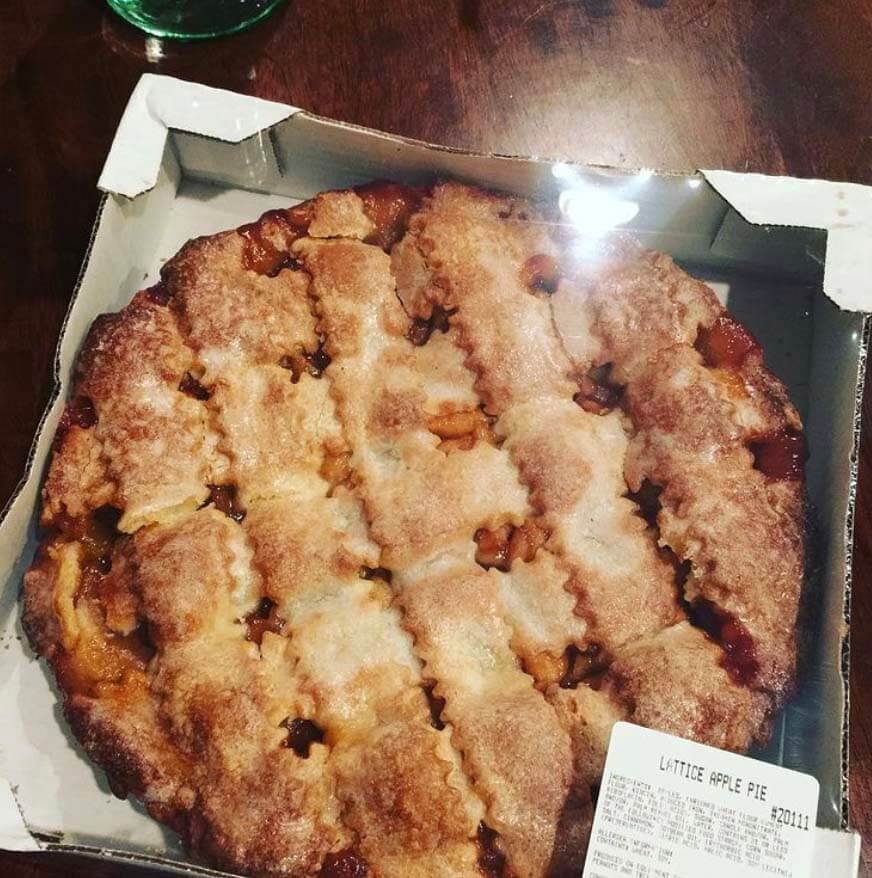 Photo credit: @miss_anthrope_vegan on Instagram
Whole Foods
Multiple Locations
When you want more than a slice, but less than the whole, Whole Foods comes through with a half pie option for us inbetweeners. Pictured here is a classic apple half-pie ready to be topped with a scoop of your favorite dairy-free ice cream.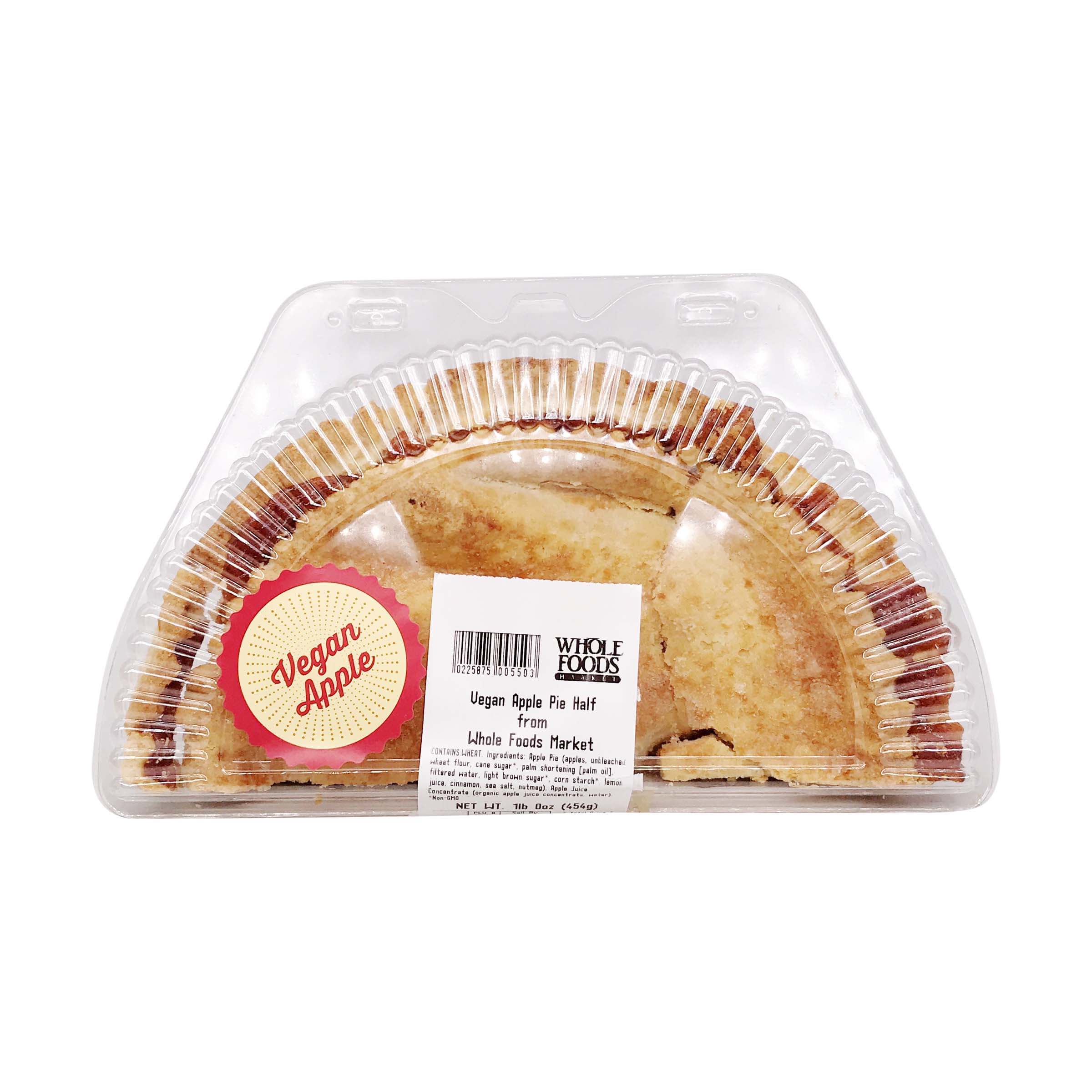 Erewhon
Multiple Locations
Rounding out our grocery store aisle finds—save room in your cart and your belly for the perfect slice of pie in these cooler months. Our favorite is the strawberry rhubarb vegan pie available by the slice, or the whole pie.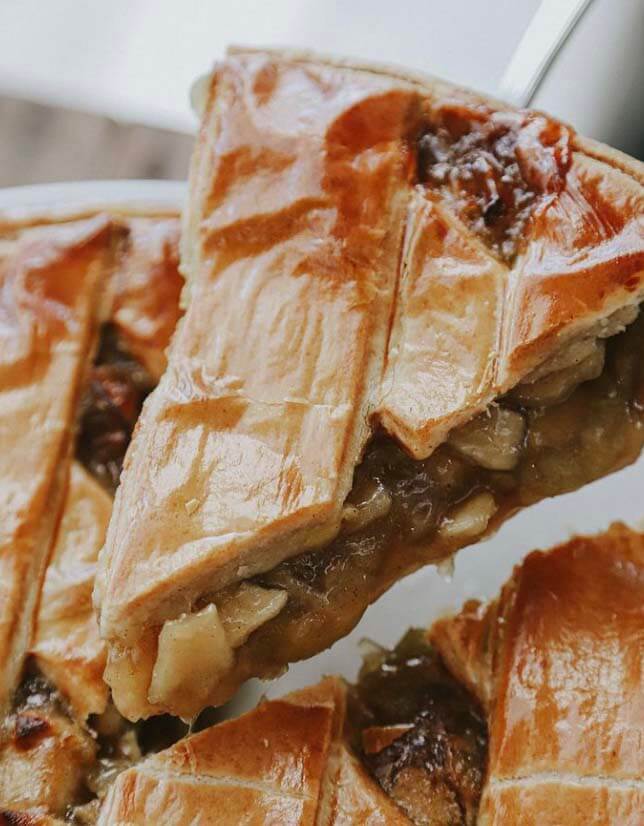 Melissa Nowakowski
@extra.vegan
Melissa has been vegan for three and a half years and is a self-proclaimed pizza and doughnut enthusiast. Has anyone tried combining the two yet? A public relations executive—when she's not scouring New York City and beyond for the next great vegan food and beauty finds—she donates her time to HIT Living Foundation dog rescue and spoiling her cat, Waffles.
Articles by Melissa
More from VegOut
Subscribe Now
Get the premier vegan food and lifestyle magazine delivered to your door (or inbox!)
Order the magazine!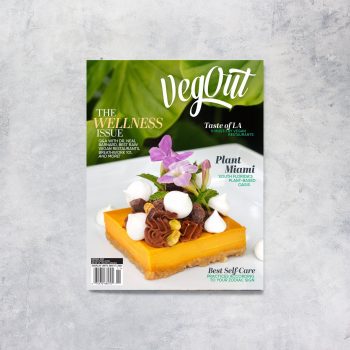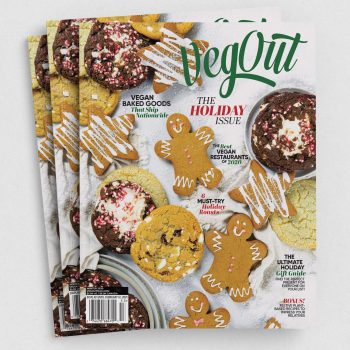 Navigation