While you're planning your holiday feast, don't forget dessert!
Everyone knows that the best part of the holiday season (besides time with loved ones, of course) is dessert. Whether you're a die-hard pumpkin fiend, a classic apple lover, or a fan of ooey gooey pecan pie, we're rounding up the best places to pick up a slice—or the whole pie—in Los Angeles for the holiday season. Pre-orders are open now for most of the spots below, but these sweets won't last long, so get your orders in now! Here's where to pick up vegan Thanksgiving pies in Los Angeles.
Westlake Village
As usual, Karma Baker has no shortage of options for indulgent goodies. This season, the LA vegan bakery staple is offering a range of fruit, nut, chocolate, and pumpkin pies. No matter your craving or personal taste, you're covered with a delicious option, including regular or chocolate pecan pie, classic pumpkin, and apple crumb (which packs 2lbs of apples into each pie!). All pies are vegan and gluten-free.
Hollywood
Dear Bella Creamery is serving up Ube Ice Cream Pie this holiday season in collaboration with chef Ted Lai of Plant Alchemy. This made-from-scratch dessert offers the perfect combination of butter-roasted ube, torched marshmallows, and candied pecans for a delicious flavor explosion to top off your Thanksgiving feast. Pre-orders open November 12 and run through the 21, with a portion of proceeds benefiting Asian Americans Advancing Justice.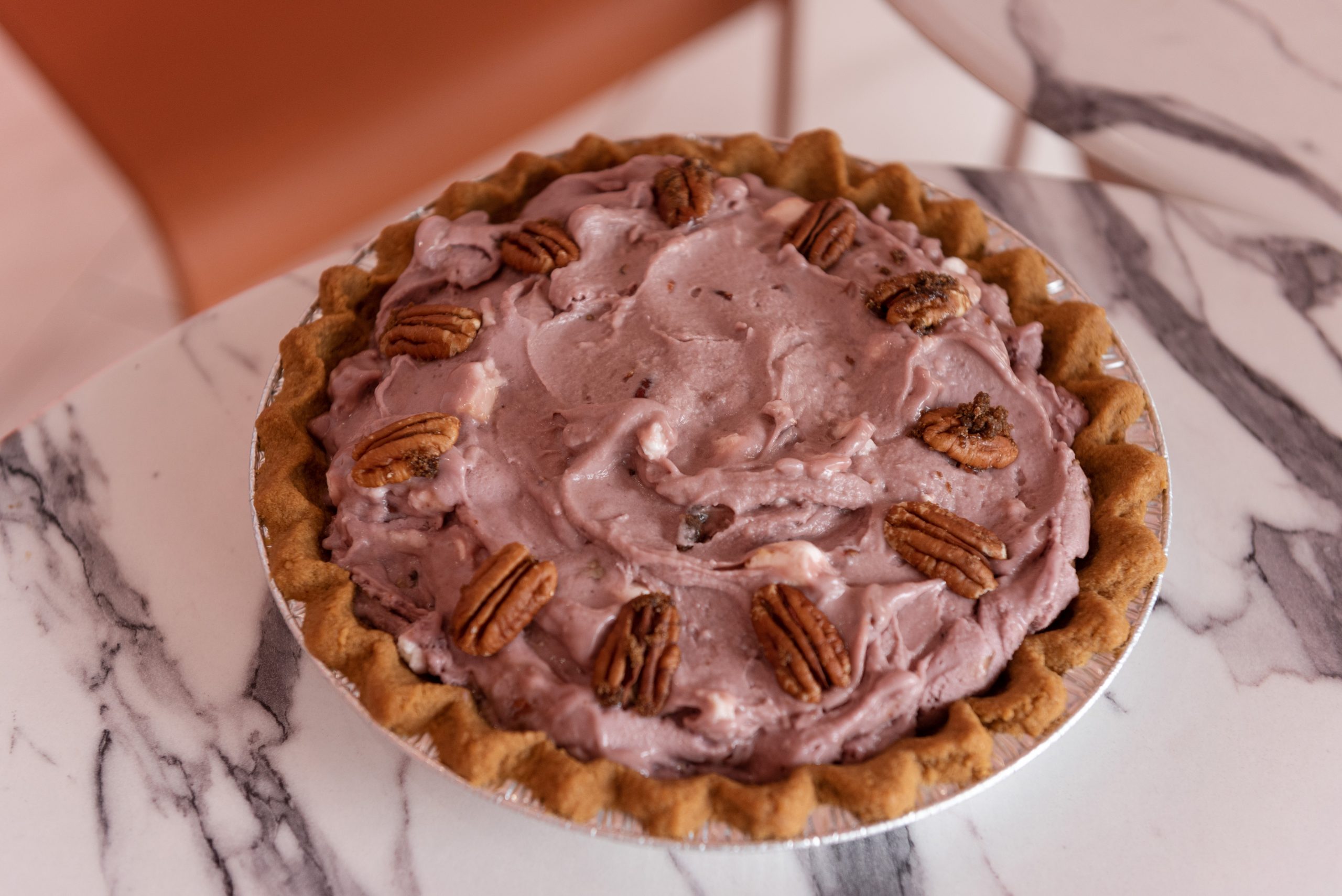 West Hollywood & Pasadena
One of our favorite places for a grab-and-go holiday meal this season, Real Food Daily offers whole pies in pumpkin, apple, and pecan, covering all the classic favorites. For those non-pie-lovers in the family, pick up some cakes and cheesecakes to pair with any sweet tooth. Pre-orders are open through November 21.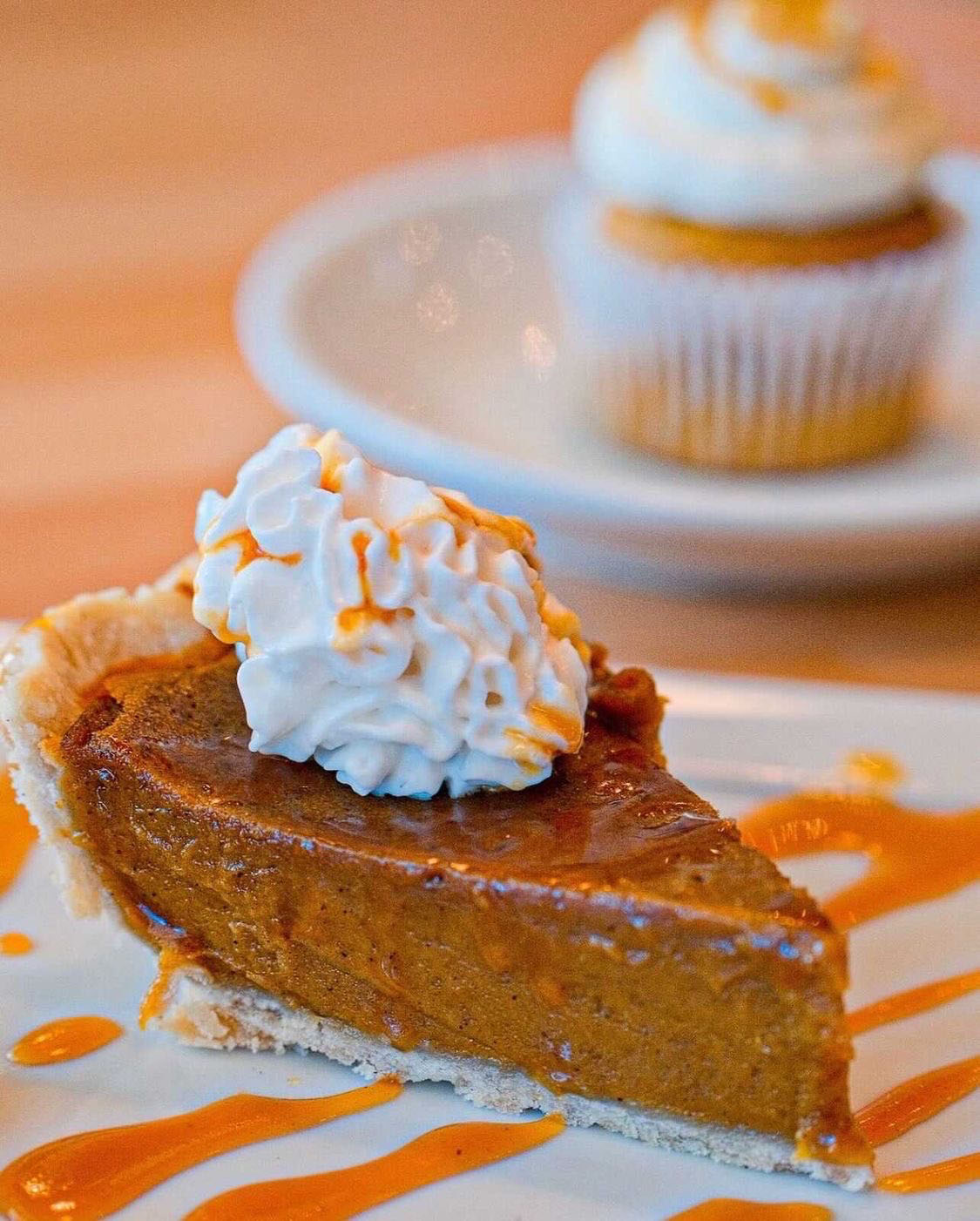 Multiple Locations
Whoever decided to combine soft serve and pie is truly a genius, and we're here for a maple pecan soft serve pie made with the queen of all dairy-free milks, oat milk. For a more classic taste, check out the pumpkin pie soft serve, available with or without gluten. Pre-orders at Magpies Softserve are available for the holidays, or try your luck in the shop.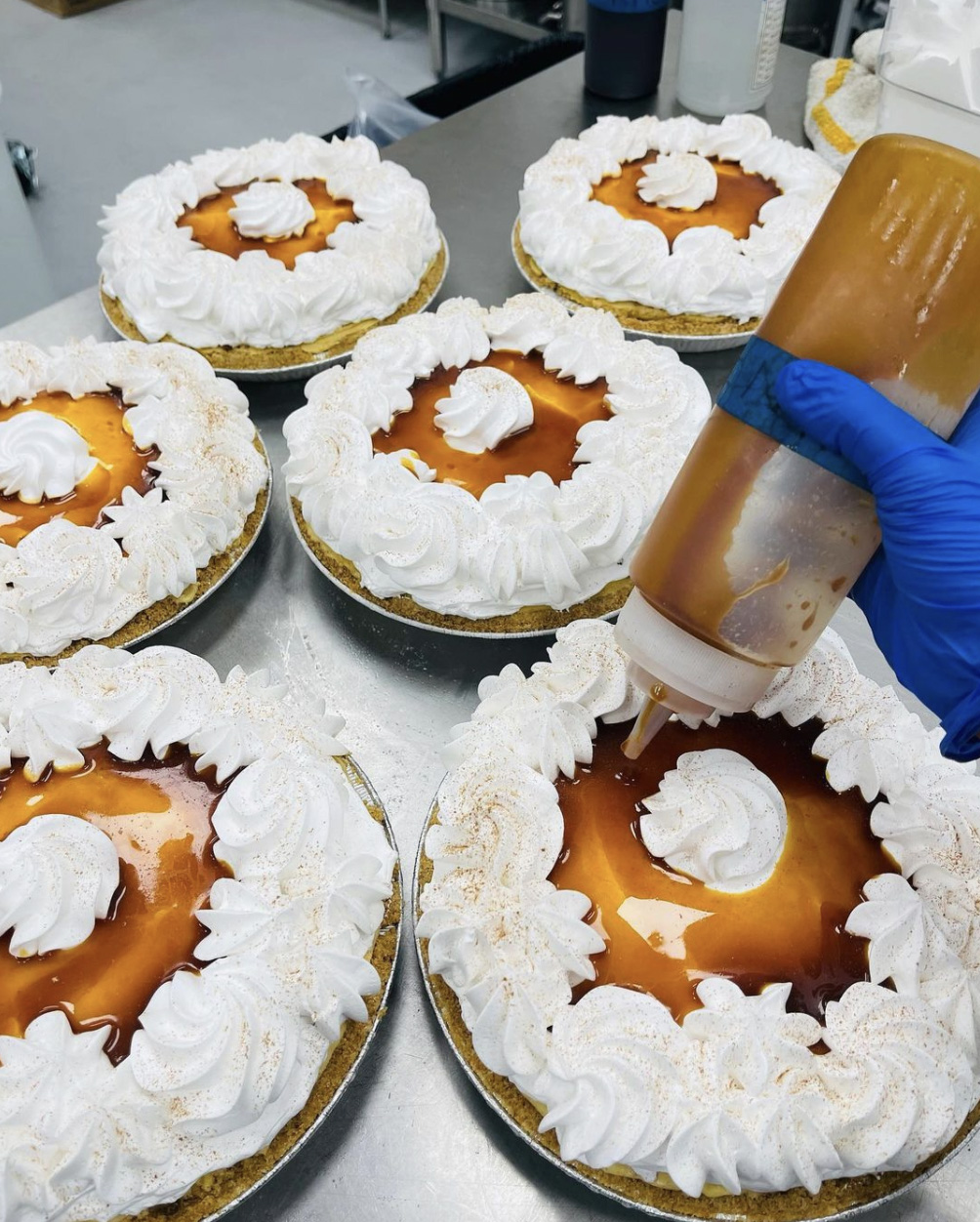 Culver City
With a holiday menu that accommodates all the vegan and gluten-free sweet lovers of LA, Rising Hearts Bakery has six different whole pie options, including the classics—pumpkin, apple, and pecan—as well as chocolate, cheesecake, and … wait for it … a pumpkin chocolate chip cheesecake. Wow! Pre-orders are open through November 21.
Pasadena Pickup & Local Delivery
Can you handle how cute the little maple leaves are on this cashew-based take on the pumpkin pie? This year's pie options at Yvonne's Vegan Kitchen include berry, banana cream, apple, and pumpkin. Get your orders in quick because pre-orders close on November 15 for pickup on November 23 or 24.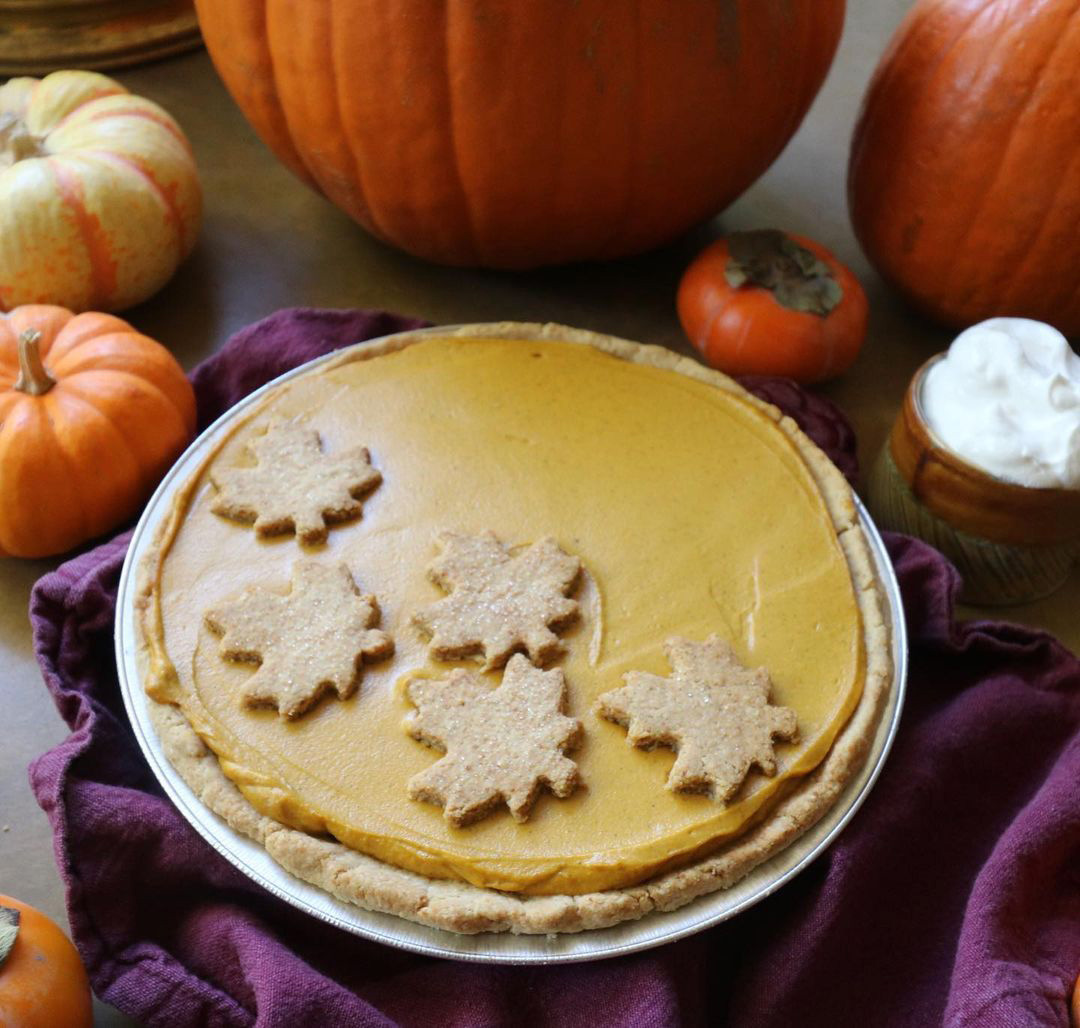 Multiple Locations
Vegan-Friendly
With pie right in the business name, we knew we'd be hard-pressed to choose just one! Winston Pies has three locations in the city and offers a variety of pies in 11" or 5" sizes, many of which can be made vegan and gluten-free. We can't stop drooling over the mixed berry crumble, but the apple can be GFV as well.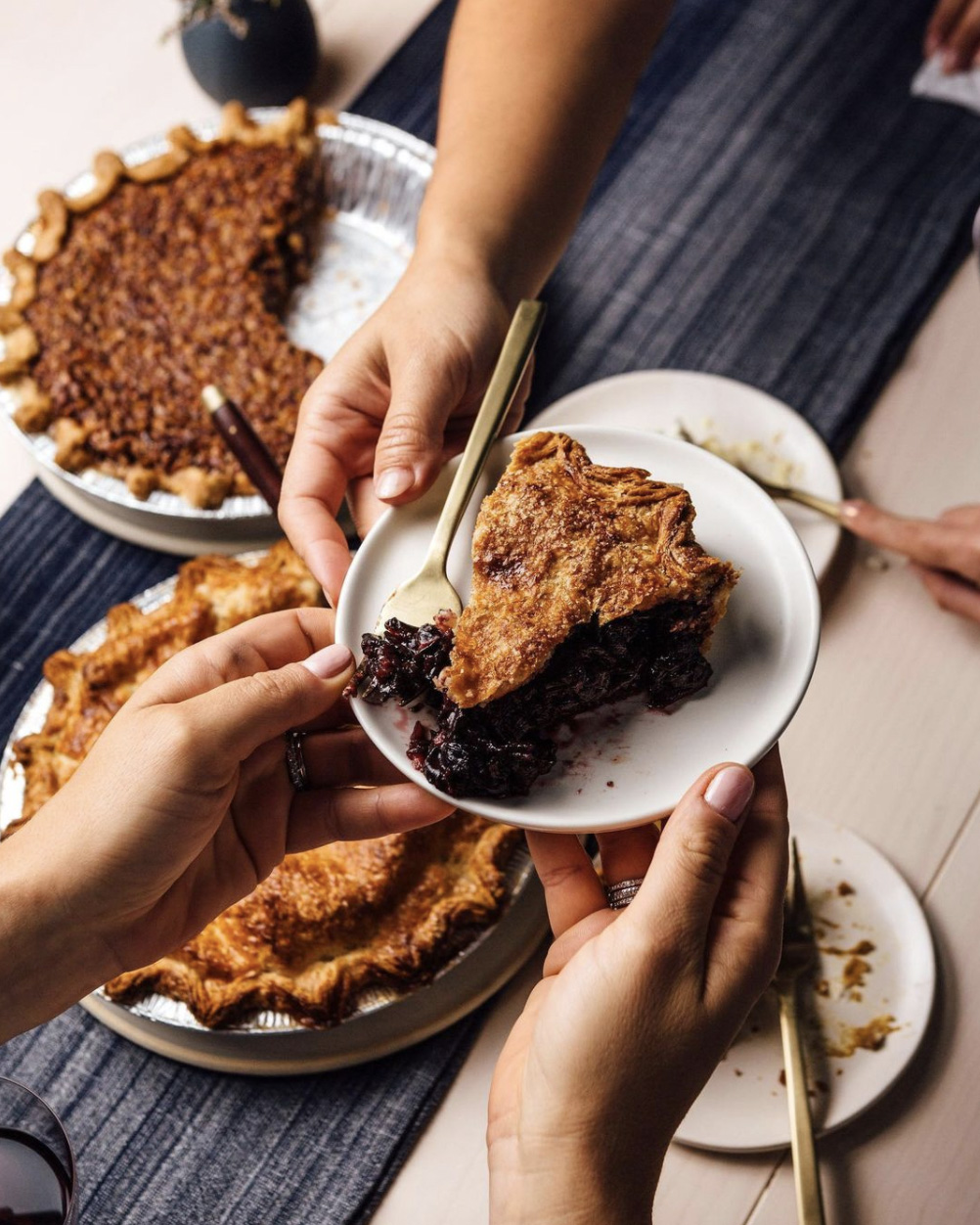 Multiple Locations
Vegan-Friendly
Cafe Gratitude has not one, not two, but three amazing pie options for this holiday season. As part of their Thanksgiving menu at each of their locations throughout Los Angeles, they're offering a raw pumpkin pie, a raw chocolate coconut cream pie, and a classic apple pie. Pre-orders are open until Sunday, November 21 at 9pm for pickup on Wednesday, November 24.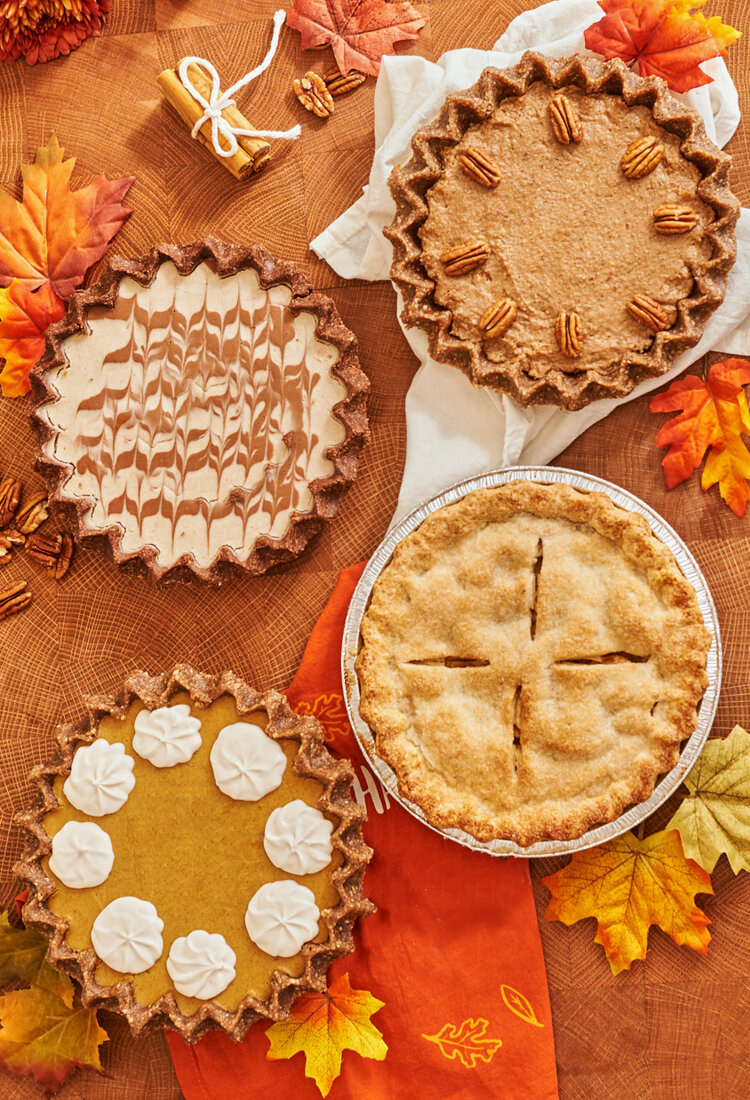 Multiple Locations
Vegan-Friendly
Who doesn't want holiday cheer in bulk? Costco carries a whopping 5lb accidentally vegan apple pie in their bakery section. Prices vary by location, but you can easily snag this monster pie for under $15.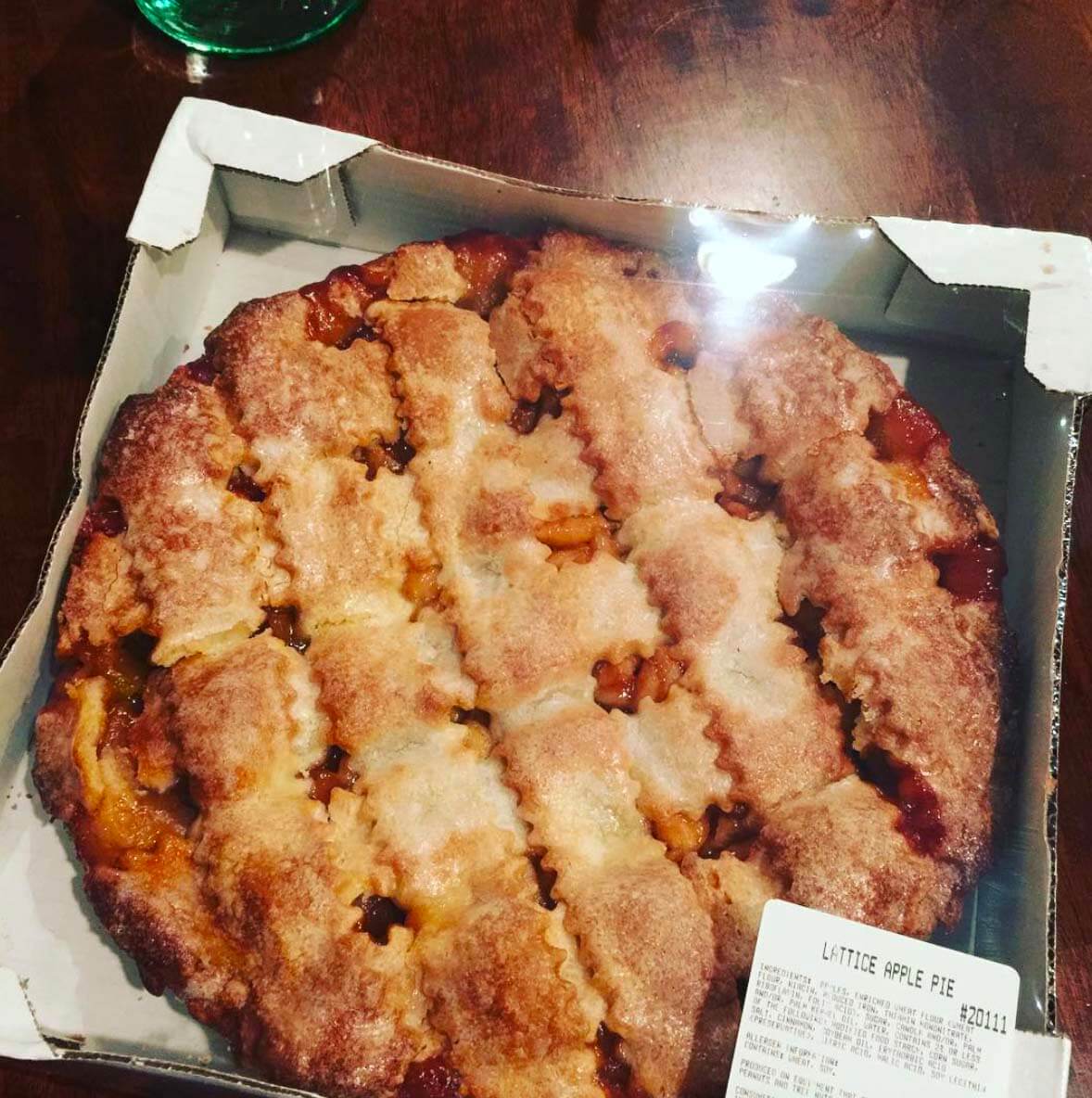 Multiple Locations
Vegan-Friendly
Whole Foods comes through with a vegan pumpkin pie. Pictured here is a slice ready to be topped with a scoop of your favorite dairy-free ice cream.