Eat your feelings with these comforting vegan products at Trader Joe's! The current happenings in our world are making things a lot tougher for everyone. With businesses closing doors and people having to spend more time in isolation, daily life has drastically changed. Throughout all the negativity, these hearty vegan dishes will make your day a bit more delicious and joyful!
Organic Hearty Minestrone Soup
Cold? Soup. Feeling unwell? Soup. Sad? Soup. Any other feeling, emotion, weather, etc.? SOUP! This warm and fiber-filled dish is always a great way to warm your belly and heart. It's made with a savory tomato-based broth, orzo pasta, and loads of veggies and beans. Pair it with some crackers or bread for a well-rounded meal!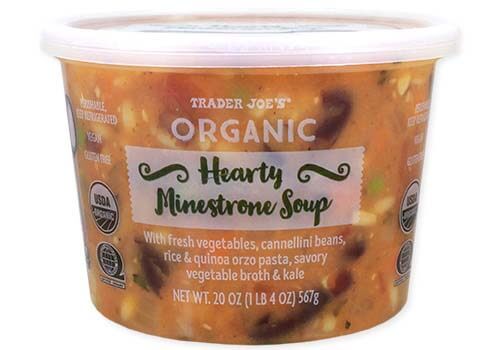 Organic Vegetarian Chili
Beans, beans, the magical fruit! The more you eat, the more you–––woah, we forgot how weird that saying is! People are grabbing non-perishable goods now more than ever. While you're shuffling your way through the aisles of Trader Joe's, you'll want to grab a can or two of this chili. Although the label says 'vegetarian', this product is actually all-vegan! (Talk about clickbait!) Full of beans, peppers, onion, and spices, this chili tastes great solo, in a bread bowl, on a vegan hotdog, or with corn chips. Oh, and plant-based cheese on top is a MUST!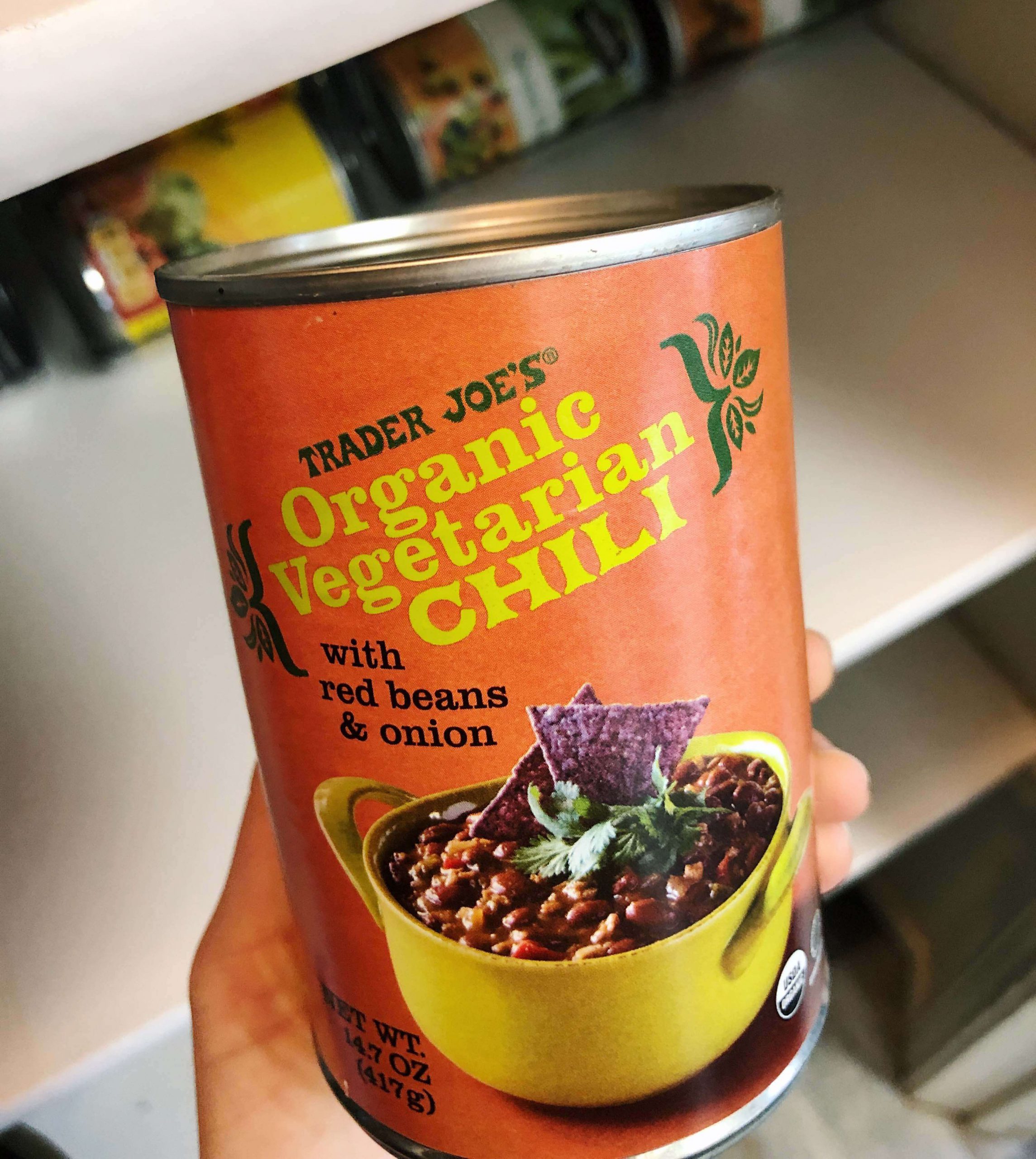 Yellow Jackfruit Curry With Jasmine Rice
A microwaveable vegan Thai dish? Dreams really do come true! Atop a bed of jasmine rice lies a thick and creamy coconut milk-based yellow curry blended with jackfruit, eggplant, bell peppers, turmeric, and other spices. Yum!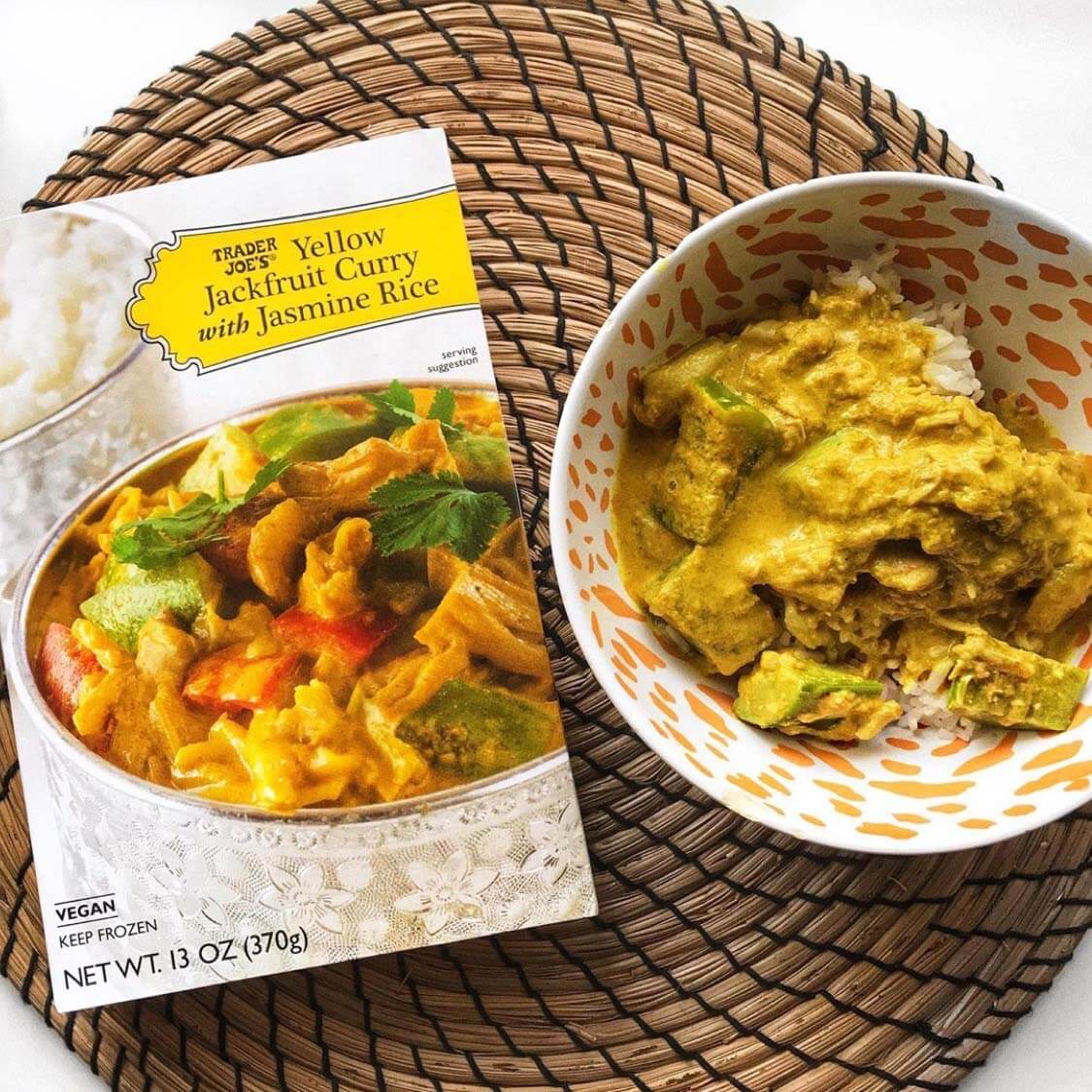 Chickenless Crispy Tenders
Because everything is better breaded and fried! If you're in the frozen section, be sure to snatch a bag of these plant-based chicken tenders––that is, if they're in stock! Dip them in ketchup, BBQ sauce, ranch, or whatever other sauce you love.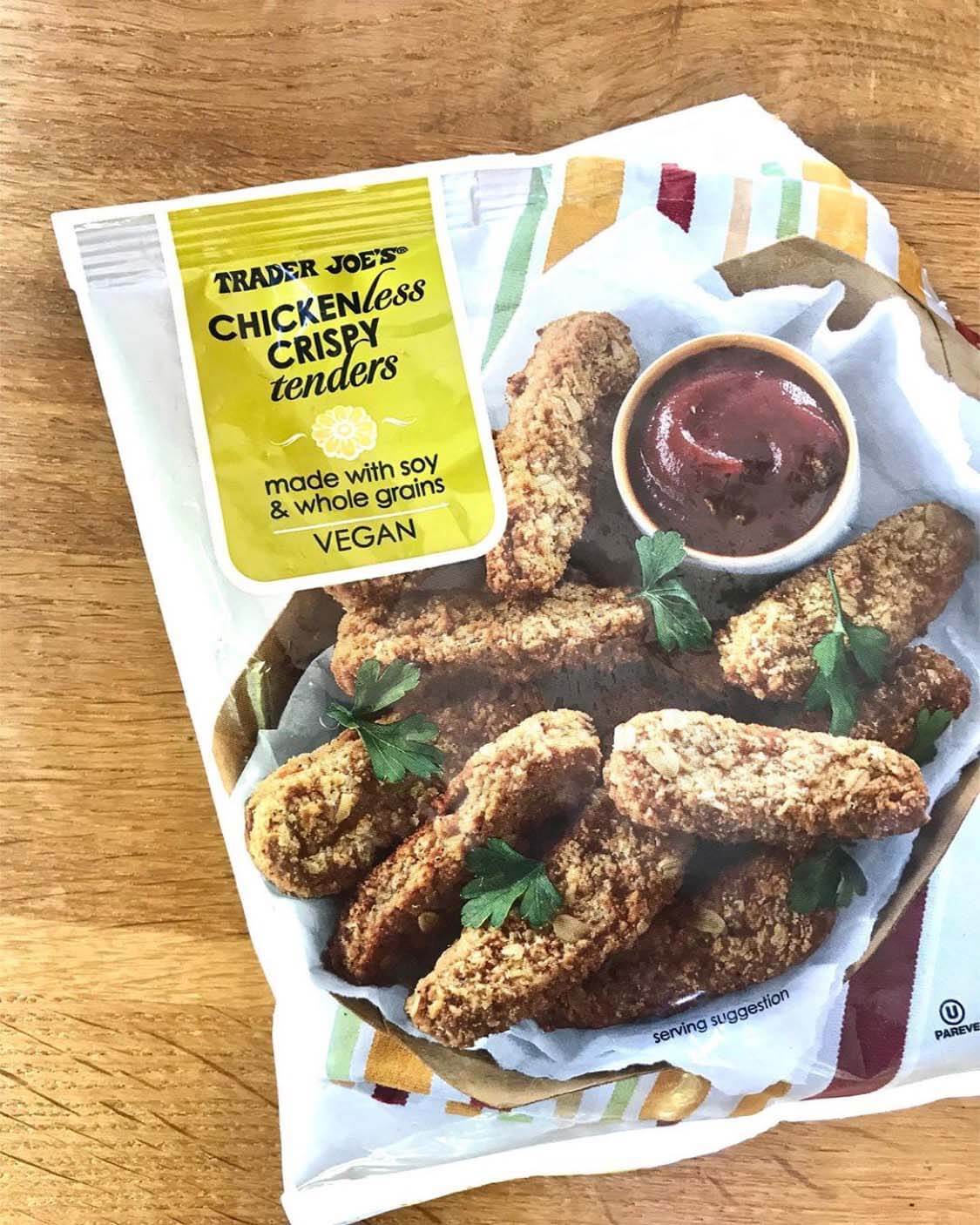 Plant-Based Protein Patties
Let the gains begin! Trader Joe's solved the age-old question of where us vegans get our protein. Aside from quinoa, lentils, beans, nuts, tofu, breakfast bars, and every other accessible vegan food under the sun (yep, we went there), these vegan patties also have protein! Sarcasm aside, this plant-based meat product makes a great burger. Stack a patty on your favorite bun and get decorating with your favorite toppings.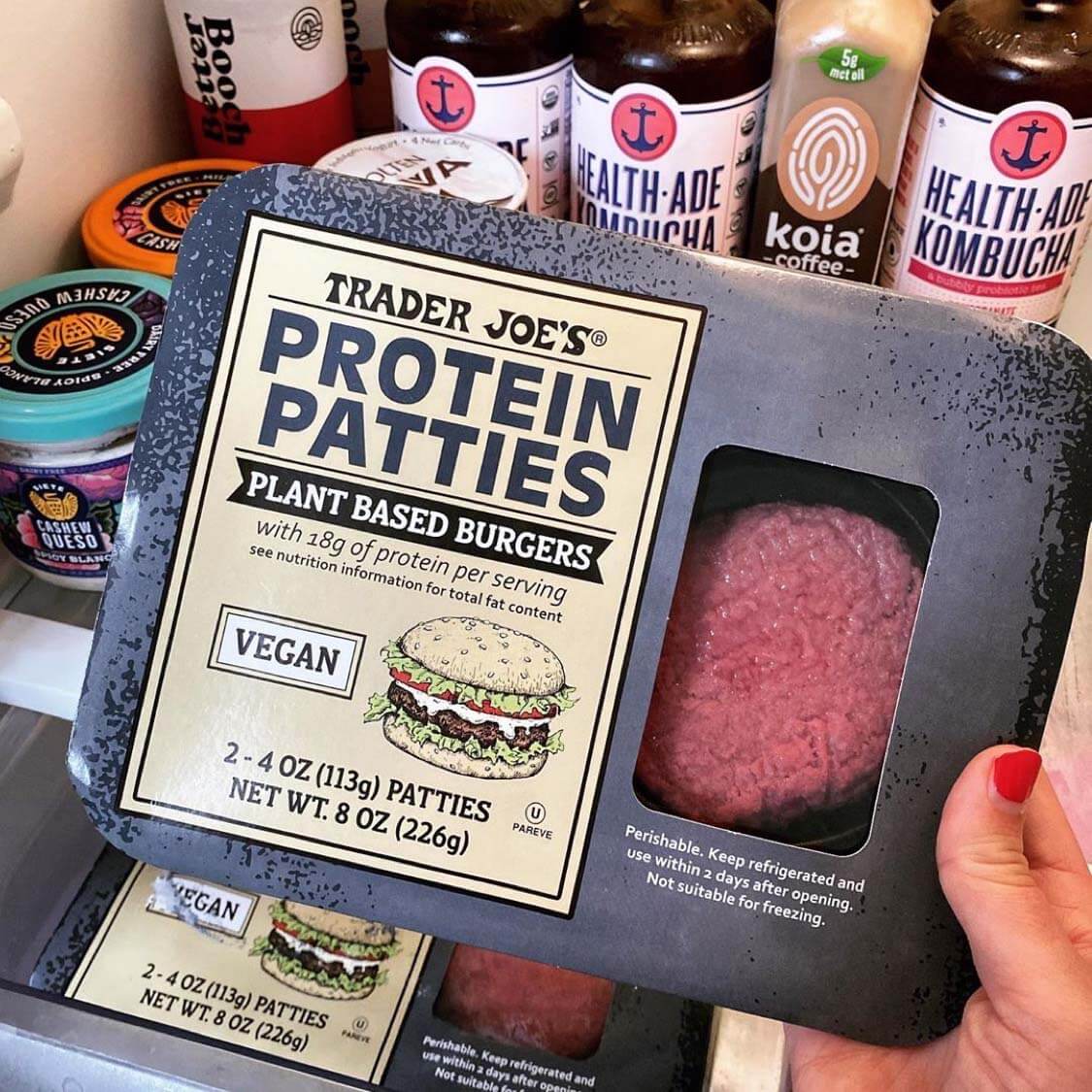 Vegan Mac
It seems as if the news is saturated with scary statistics and depressing stories. But we're here to bring you some good news––Trader Joe's has a NEW vegan mac & cheese! Heat it up, add in your favorite garnishes and seasonings, and you've got yourself an uber comforting meal.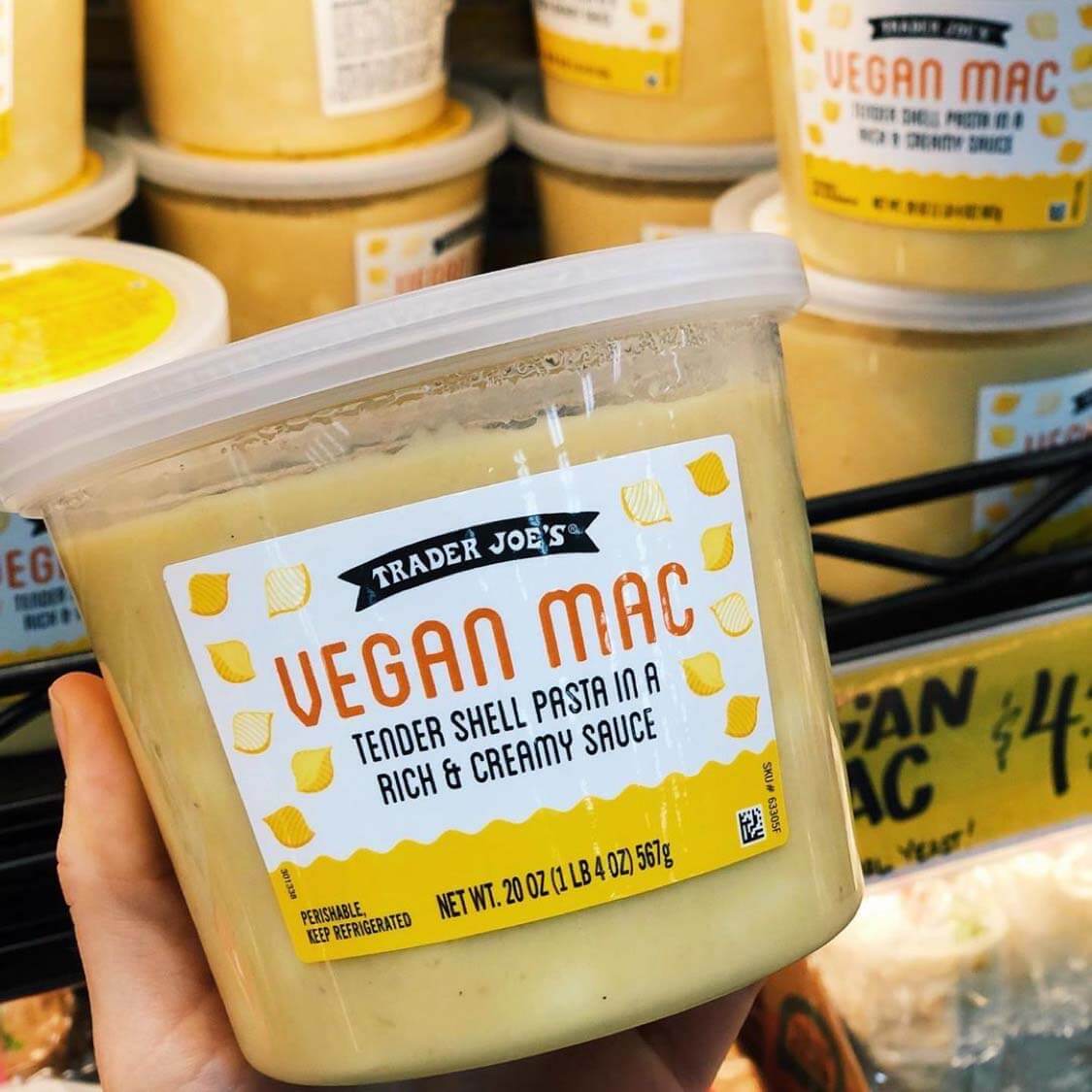 Vegan Tikka Masala
If there's one thing Trader Joe's does well, it's creating culturally-inspired cuisine! Most mainstream grocery stores offer bland frozen dinners with scarce vegan options, but not TJ's! Not only is this filling Indian vegan dish packed with flavor, but it might also introduce you to some spices you've never tried before. We're all about trying new things––that is, if they're vegan!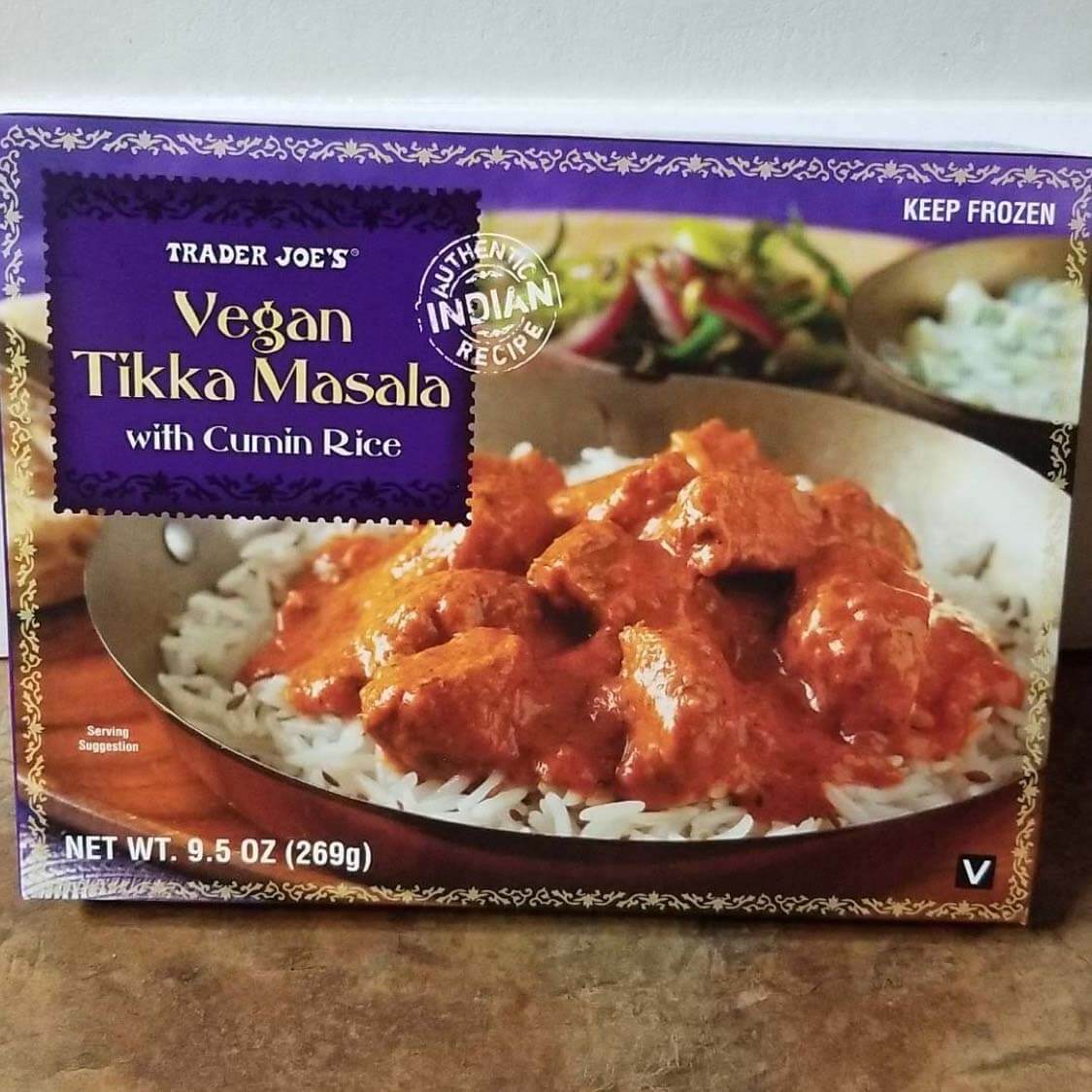 Vegan Ranch Dip
Vegan ranch? All hail Trader Joe's! We're not sure if ranch is technically categorized as a comfort food, but we are here to officially induct it in that category. Why? What pairs well with vegan fried chicken, hot wings, fries, burgers, fried pickles, and pizza? Ranch. Case closed.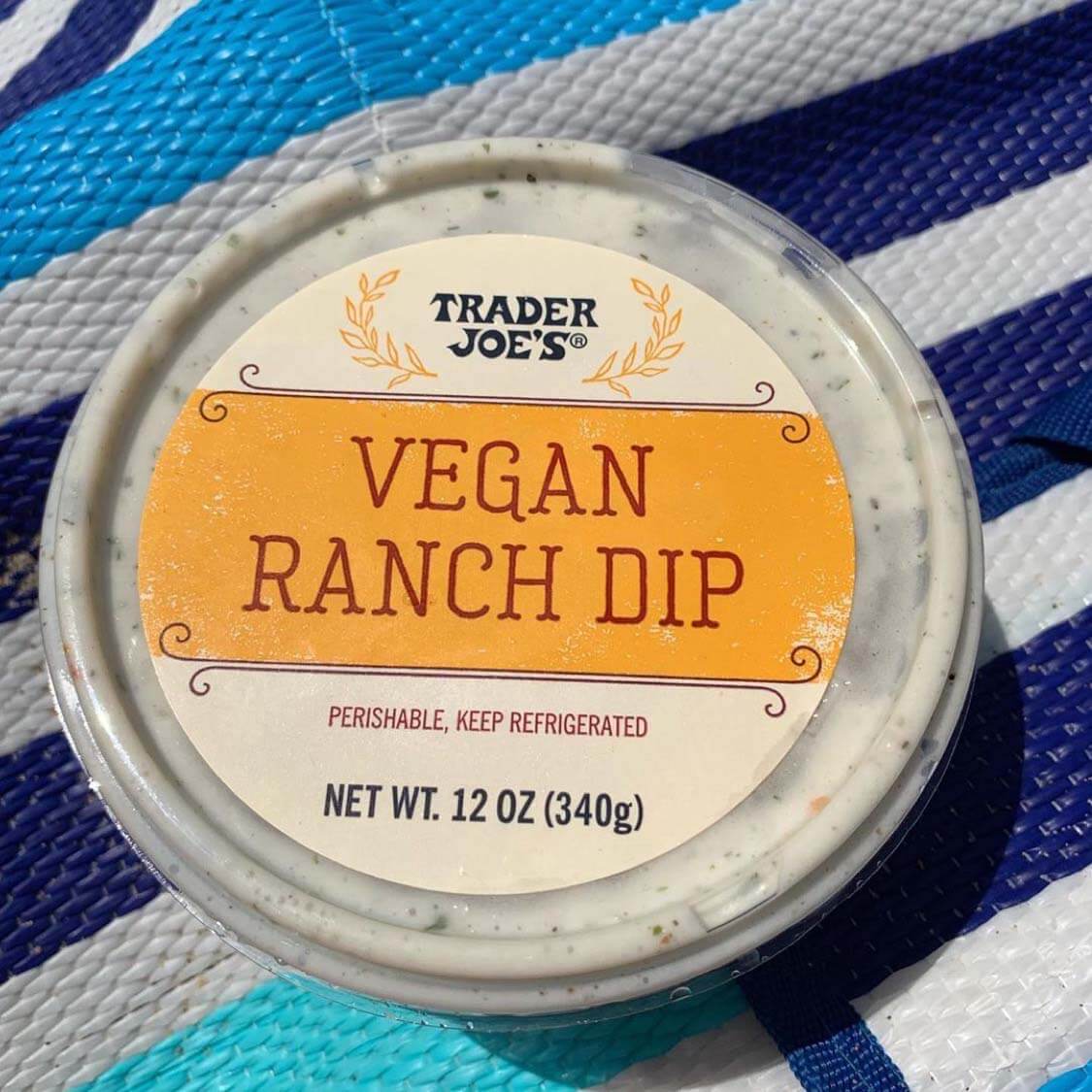 Dark Chocolate Sunflower Seed Butter Cups
Who knew all it took to achieve happiness was a mere 99 cents? Yep, these chocolatey vegan cups are less than a dollar––but don't worry, they taste like a million bucks! And the filling is made with sunflower seed butter instead of nut butter. Anyone else think Trader Joe's is like the cool mom of grocery stores?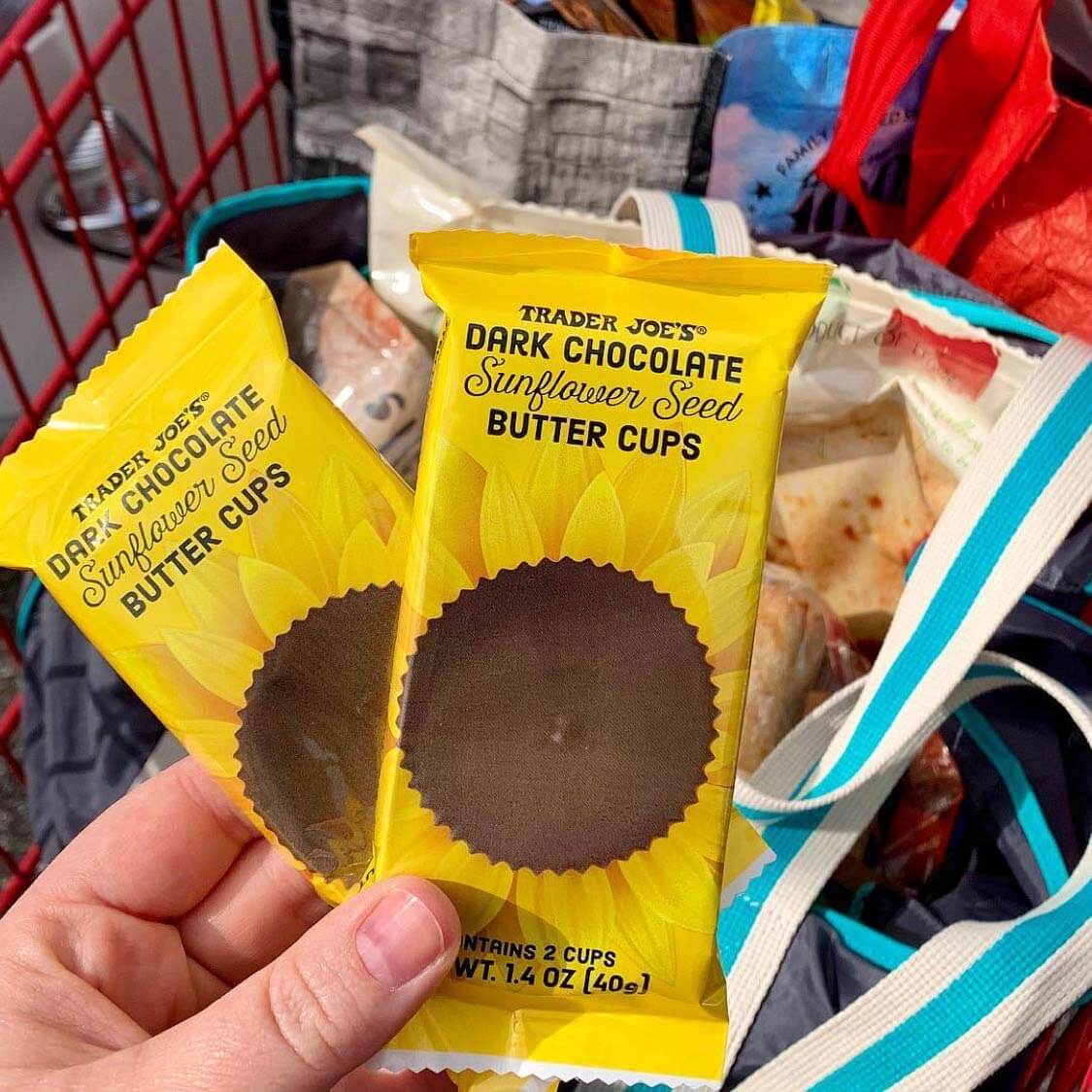 Cherry Chocolate Chip Ice Cream
Ice cream may be cold, but it sure is comforting! And the only thing we know to do with all this staying in and sitting on the couch is finishing a whole tub of ice cream––you're not the only one! Stock your freezer full of this cherry and chocolate chip-infused ice cream and get your spoon ready!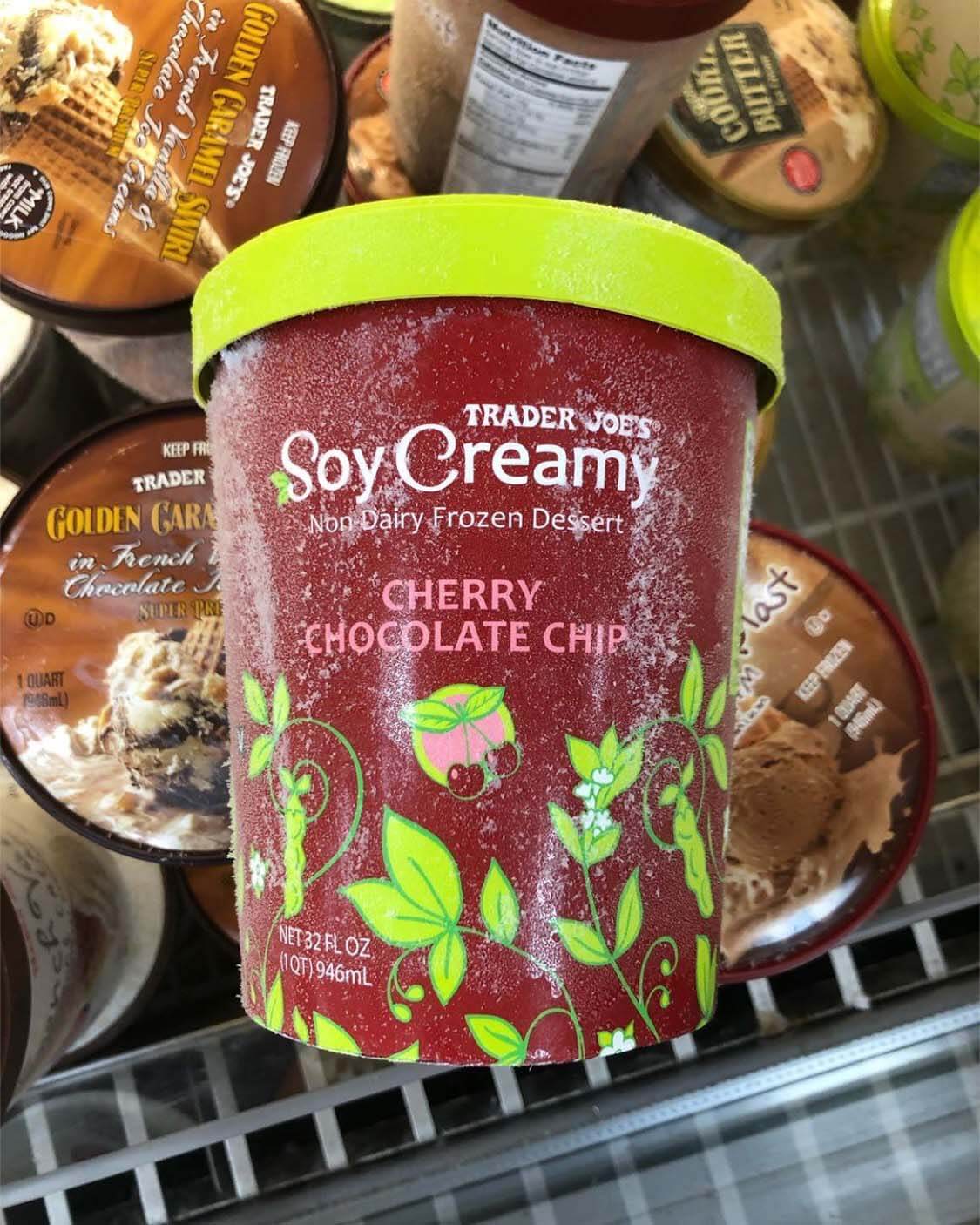 RELATED: 11 Vegan Trader Joe's Combos We Love
---
Want even more vegan food, news, and lifestyle content? Subscribe to VegOut LA Magazine or VegOut NYC Magazine!