With the vast array of vegan eateries in the San Francisco Bay Area, it can be hard to know which places are worth the trip and which ones you should skip. Whether you're a local or just passing through, we've compiled a list of six spots for the Bay Area's best vegan donuts—because, sometimes, you just need a good donut!
Oakland & Berkeley
Vegan
Open seven days a week, Timeless Coffee is dedicated to keeping the East Bay community well fed and heavily caffeinated. This 100% vegan establishment has been serving plant-based pastries and artisanal coffee since 2012, and given that they're opening a third location in Downtown Oakland this summer, they don't plan on slowing down any time soon. In their display case, you'll find a rotating assortment of fresh scones, cookies, croissants, and, most importantly, donuts! From mango and raspberry to cinnamon sugar and butter pecan, Timeless has flavors to suit every palate. Made fresh and in-house daily, these donuts are truly irresistible. The next time your sweet tooth strikes, Timeless has you covered!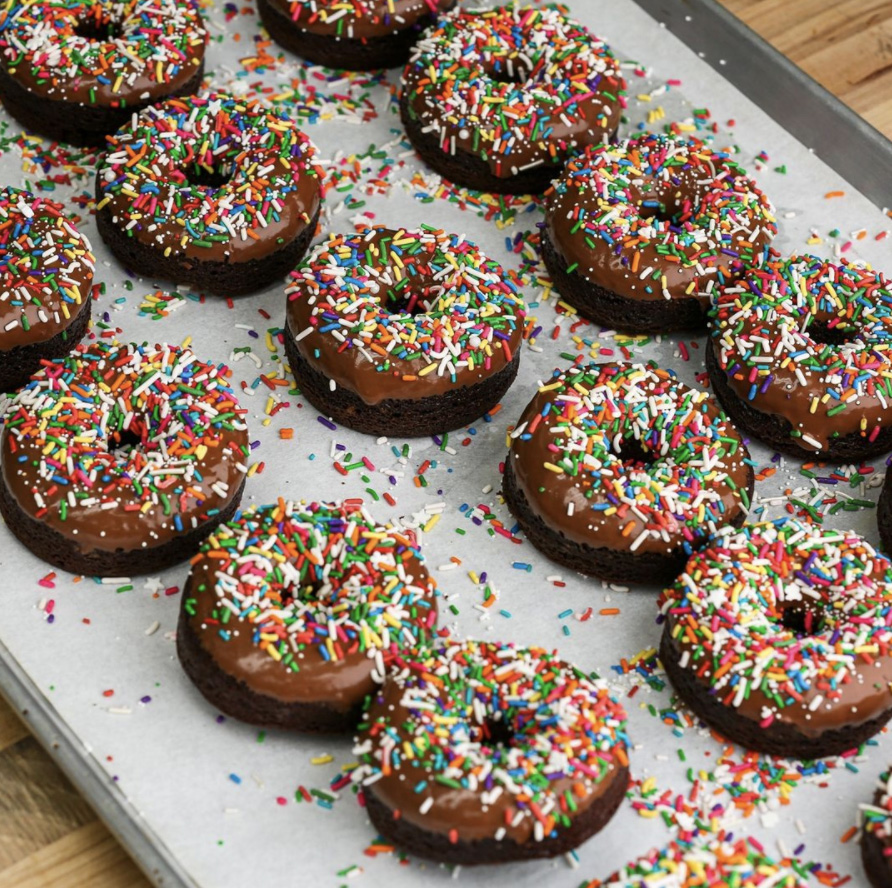 San Jose
Vegan
For those on the hunt for something sweet in the South Bay, look no further than Vegan Bistro and Café. Owned by the same crew that runs Oakland's wildly popular Vegan Donut Gelato, this bakery is a local favorite. Known for its wide variety of offerings, this spot churns out veganized versions of the donuts you ate as a kid. Here, you'll find beloved classics like braided, jelly, old-fashioned, and cream-filled donuts, in addition to apple fritters, cinnamon rolls, and bear claws. Treat yourself to one of their iced Vietnamese coffees or organic matcha lattes and invite some friends to help you sample your way through Vegan Bistro and Café's wonderfully extensive menu.
San Francisco & Pop-Ups
Vegan
A recent and welcome addition to the Bay Area vegan scene, Whack Donuts began bringing baked donuts to the masses in the summer of 2020. Supplying hungry vegans with a plethora of donut options that range from classic to cutting edge, Whack Donuts has something for everyone. Among their mouthwatering offerings are choices like vanilla glaze, cinnamon spice, mixed berry, cold brew, and horchata. Always churning out new options, this vendor's donuts are extra special because they're baked, not fried! Currently, customers can place an order for pickup directly from Whack Donuts on Instagram, or find their treats featured at pop-ups around the Bay Area. Check out their social media to stay updated on the local cafes and community events where Whack Donuts will be making an appearance next!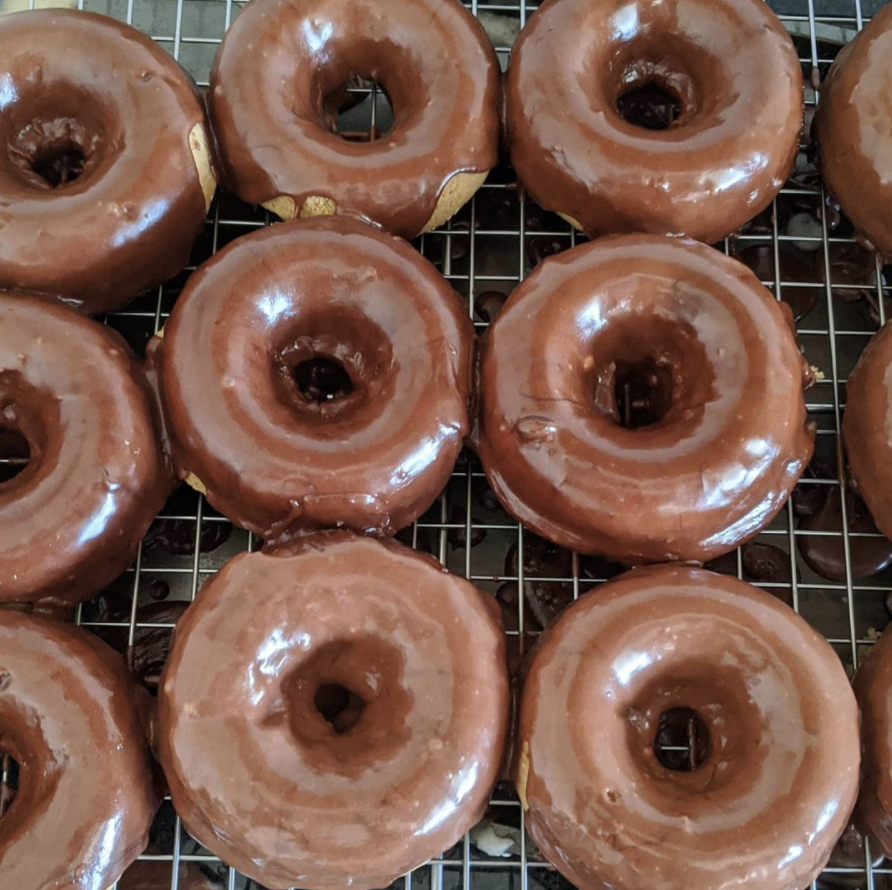 San Francisco, San Rafael, Santa Rosa, & Larkspur
Vegan-Friendly
If you find yourself near one of their four locations, make a point to order at least one of Johnny Doughnuts's decadent vegan creations. Fluffy, light, and fresh, this bakery uses sweet potato flour to achieve the signature texture for their raised donuts. Keeping their vegan menu simple and classic, this bakeshop offers chocolate and vanilla glazed donuts. While Johnny Doughnuts regularly has vegan donuts in stock, they tend to sell out quickly. If you're afraid to miss out, you can always call ahead and ask them to set a few aside for you!
San Francisco
Vegan-Friendly
Located in the Sunset District and owned by a husband and wife with years of experience in the donut industry, Twisted Donuts is a cherished San Francisco business. This updated version of a classic donut shop offers four varieties of vegan donuts in lemon, powdered sugar, cinnamon sugar, and guava. All their vegan options are nostalgic and satisfying, but their guava is definitively the most delicious of the bunch! Accompany your cake donut with one of Twisted's dirty almond chai lattes and take in a sweet, sunny San Francisco afternoon.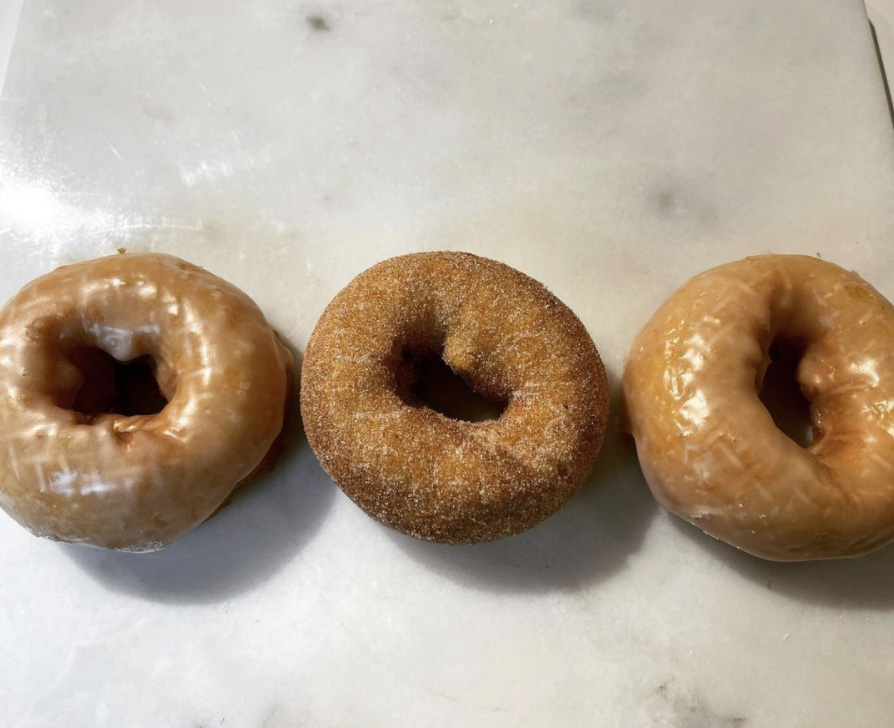 San Francisco
Vegan-Friendly
In addition to their mainstay vegan option—a spiced chocolate donut composed of a rich chocolate base covered in chipotle and cinnamon sugar—Dynamo Donut also bakes up a regular rotation of seasonal flavors. Every month, one of Dynamo's donut options is vegan, and these treats are not to be missed! Past seasonal donuts include flavors like pumpkin nutmeg, strawberry Arnold Palmer, jalapeño lime, and apricot cardamom. In addition to their innovative flavor combinations, when Dynamo's pastry chefs are feeling especially inspired, they'll churn out one-day vegan specials, like their most recent creation—a sweet and savory vegan maple sausage donut. Keep up with Dynamo on social media for their latest vegan specials so you know when to swing by their Mission storefront or Marina kiosk and get yourself some decadent donuts.