Whether you prefer yours topped with bacon or truffle, these vegan and vegan-friendly restaurants have your mac and cheese needs covered!
Need an excuse to indulge in cheesy, savory macaroni and cheese? Well, we've got great news—any day is a good day to do it, especially when there are a number of vegan and vegan-friendly restaurants offering this ultimate comfort food dish! Here are 10 spots for vegan mac and cheese in NYC.
Queens
Vegan
This urban bistro offers 100% vegan bites, like nachos, cauliflower wings, and—you guessed it—mac and cheese. The Vegan Mac y Queso combines soy-free cheddar cheese béchamel, elbow pasta, and herb panko, and can be topped with avocado, chick'n, or grilled portobello mushrooms for added spice. Accompany your mac with a non-alcoholic Spicy Margarita (tajin, orange juice, jalapeno, and fresh lime juice). Cheers!
Manhattan
Vegan
This vegan staple specializes in burgers, sandwiches, and animal-style fries, but their mac and cheese is not to be passed up. The eatery offers Mac n' Cheeze in small and large sizes, which can be topped with Cajun spice for an added kick.
Manhattan
Vegan
Brought to you by Chef Guy Vaknin—the mind behind NYC's Beyond Sushi—Willow serves a Truffle Mac and Cheese dish that blends bac'n, chives, smoked paprika, and toasted panko. Pair your mac and cheese with an order of the taquitos stuffed with Impossible meat, or go for the cheeseburger sliders.
Brooklyn
Vegan
Welcome to the Jungle—they have mac and cheese! That's right, this Greenpoint neighborhood vegan cafe offers a Gluten-Free Cashew Mac 'N "Cheese" Bowl, which comes packed with quinoa-rice pasta, homemade cashew "cheese," sautéed kale, caramelized onions, smoked vegan ham, and is accompanied by a grilled jalapeño corn muffin on the side for good measure.
Manhattan
Vegan
When it comes to comforting, creamy, and downright delicious mac and cheese, Urban Vegan Kitchen is your one-stop shop. Jazz yours up with broccoli, shiitake bacon, tempeh bacon, or fried seitan. We like to order the Mac N' Cheese with the Korean BBQ Wings, which are best when dipped in ranch, of course!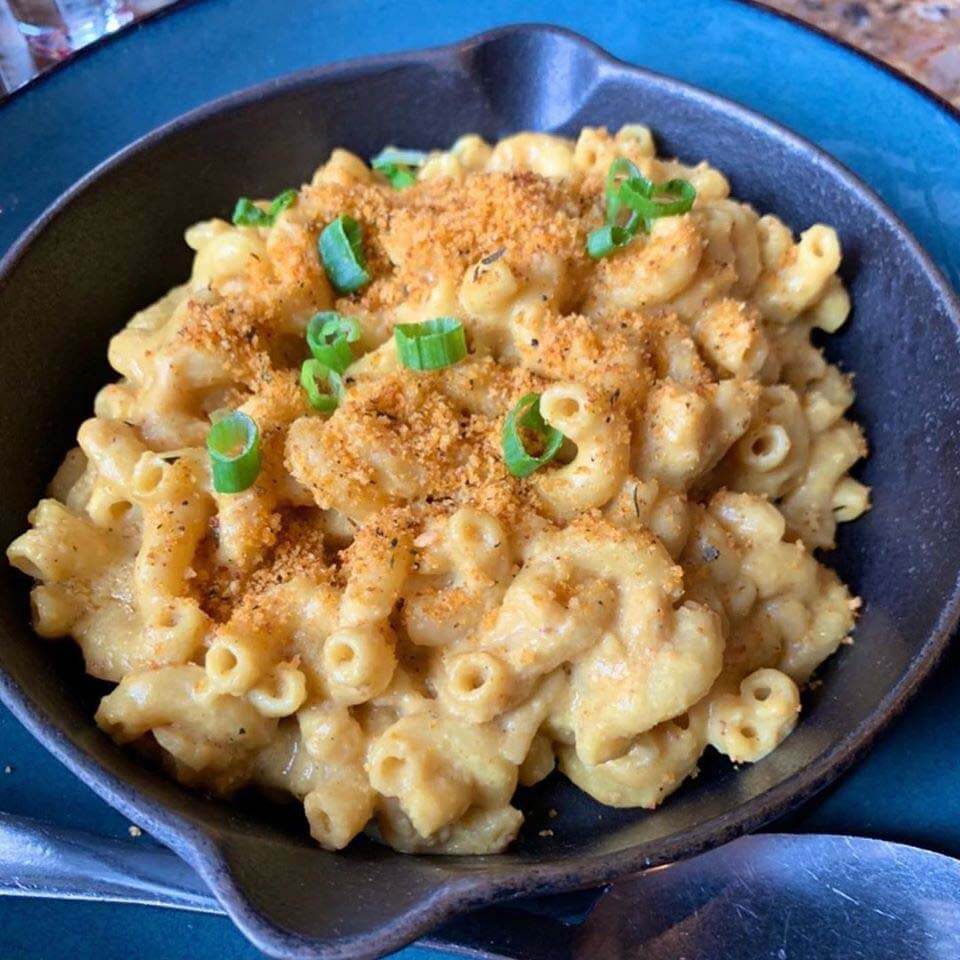 Harlem
Vegan
Looking for a taste of Southern-style mac and cheese in the Big Apple? We've got two words: Seasoned Vegan. This Harlem-based eatery offers Baked Mac & "Cheese" that can be made with an additional vegan protein like BBQ "Crawfish," Fried "Chicken," and Fried "Shrimp." You can also opt for a veggie addition, such as grilled onions, spinach, and tomato.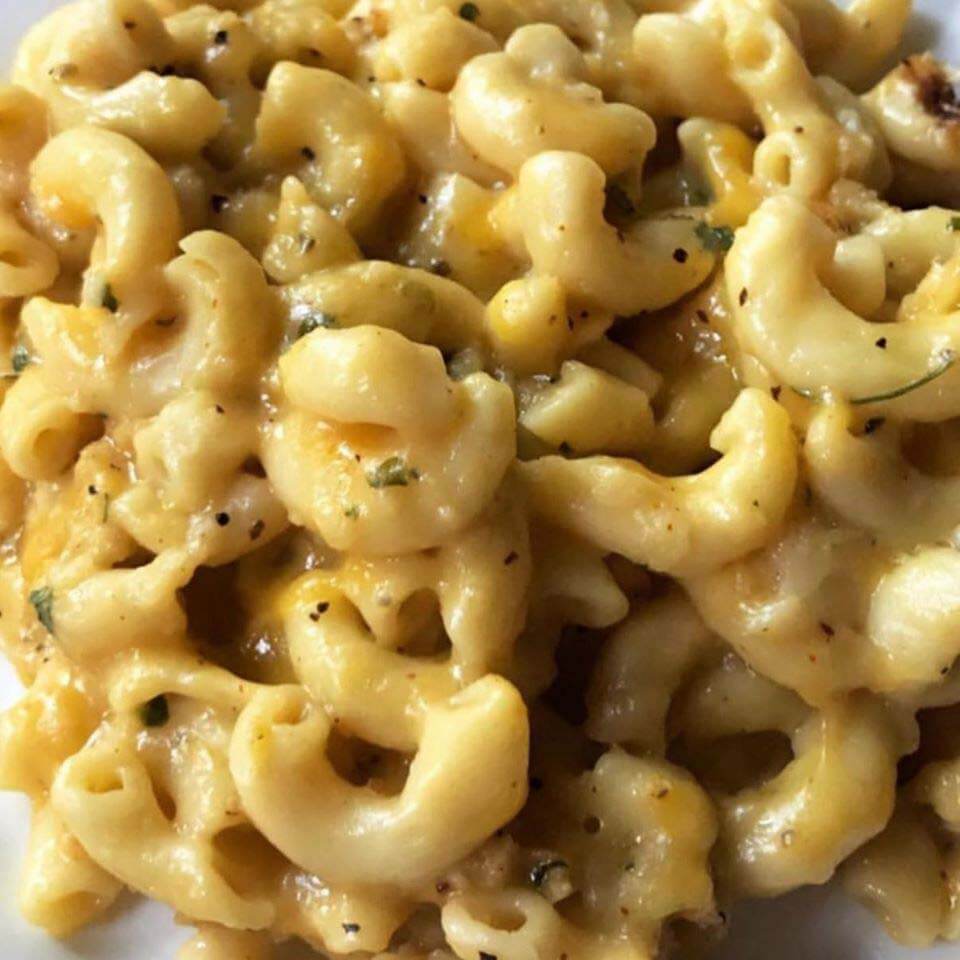 Multiple Locations
Vegan
Formerly known as by CHLOE., this popular, vegan, fast-casual joint is famous for its burgers, crispy vegan chicken, loaded salads, and creamy mac and cheese. The restaurant crafts their mac with sweet potato-cashew cheese sauce, shiitake bacon, and almond parm. We suggest ordering extra shiitake bacon on top, and don't forget to add a Red Velvet Cupcake to your order for dessert!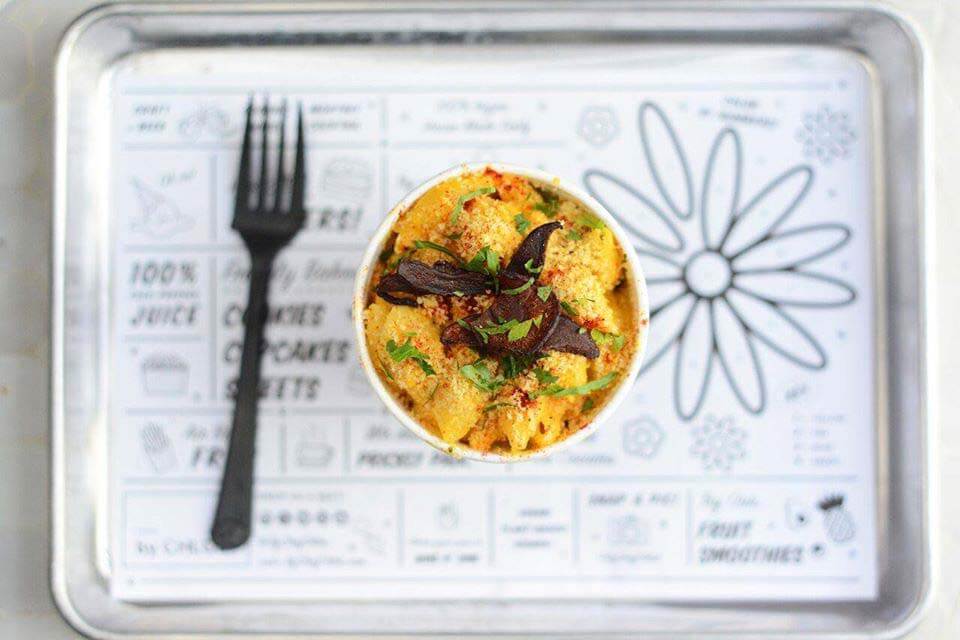 Manhattan
Vegan-Friendly
S'MAC (Sarita's Macaroni & Cheese) has been serving the East Village since 2006 and hails as one of the first restaurants to be exclusively devoted to mac and cheese in NYC. While not fully plant-based, the restaurant does have a vegan mac option for herbivores. You can also spice up your mac and cheese with any of the vegan-friendly mix-ins, such as jalapeños, salsa, roasted garlic, and more!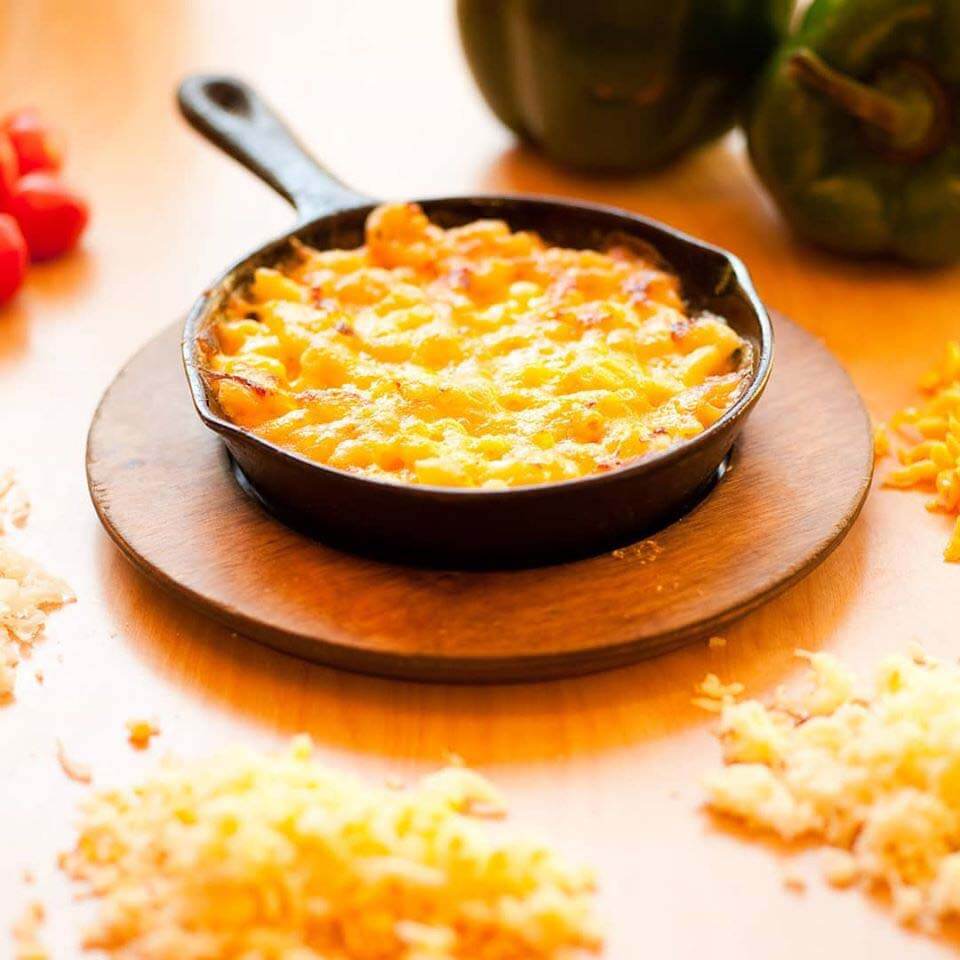 Queens
Vegan-Friendly
This farm-to-table eatery offers everything from buffalo cauliflower tacos to BBQ chicken-less tenders, and when it comes to mac and cheese, they mean business. The Mac & Cheese combines portobello mushrooms, white truffle oil, chorizo, and caramelized onions—now that's a strong macaroni game!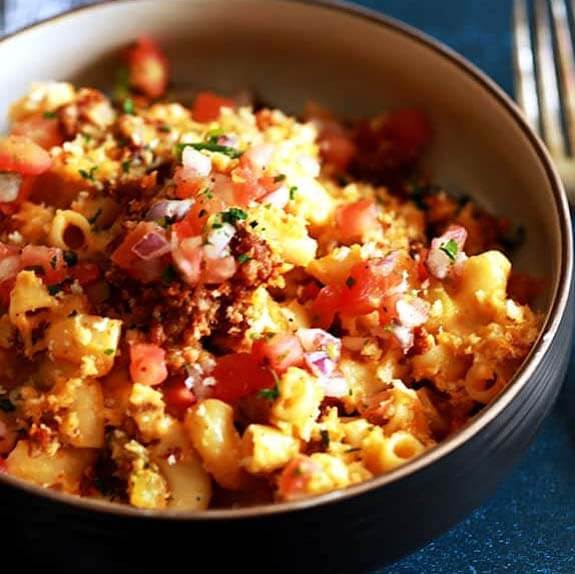 Brooklyn
Vegan-Friendly
Do you prefer your mac on a pizza? Then Vinnie's Pizzeria is the spot for you! This Williamsburg institution has a separate vegan menu with delicious plant-based offerings, including the Vegan Mac Attack Pizza, which comes topped with macaroni, ground "beef," mozzarella, cheddar, and hot sauce for a kick.