These chickpea spreads are a plant-based diet staple!
There is no question that hummus is an epic vegan diet standby, and for good reason. It is the condiment of all condiments and tastes amazing on black bean burgers, raw veggies, and morning toast alike. From original and roasted red pepper to dill pickle and dark chocolate, there's a spread for anyone and everyone! Check out our list of the best store-bought hummus brands for vegans!
The Cedar's brand uses vine-dried chickpeas to craft the perfect dip. Offered in a wide variety of flavors, it's tough to choose only one. We're loving the Balsamic Caramelized Onion, Harissa, and Zesty Lemon dips. Hummus lovers can also find products made with organic ingredients, garbanzo dips donning tasty toppings, and oil-free spread varieties.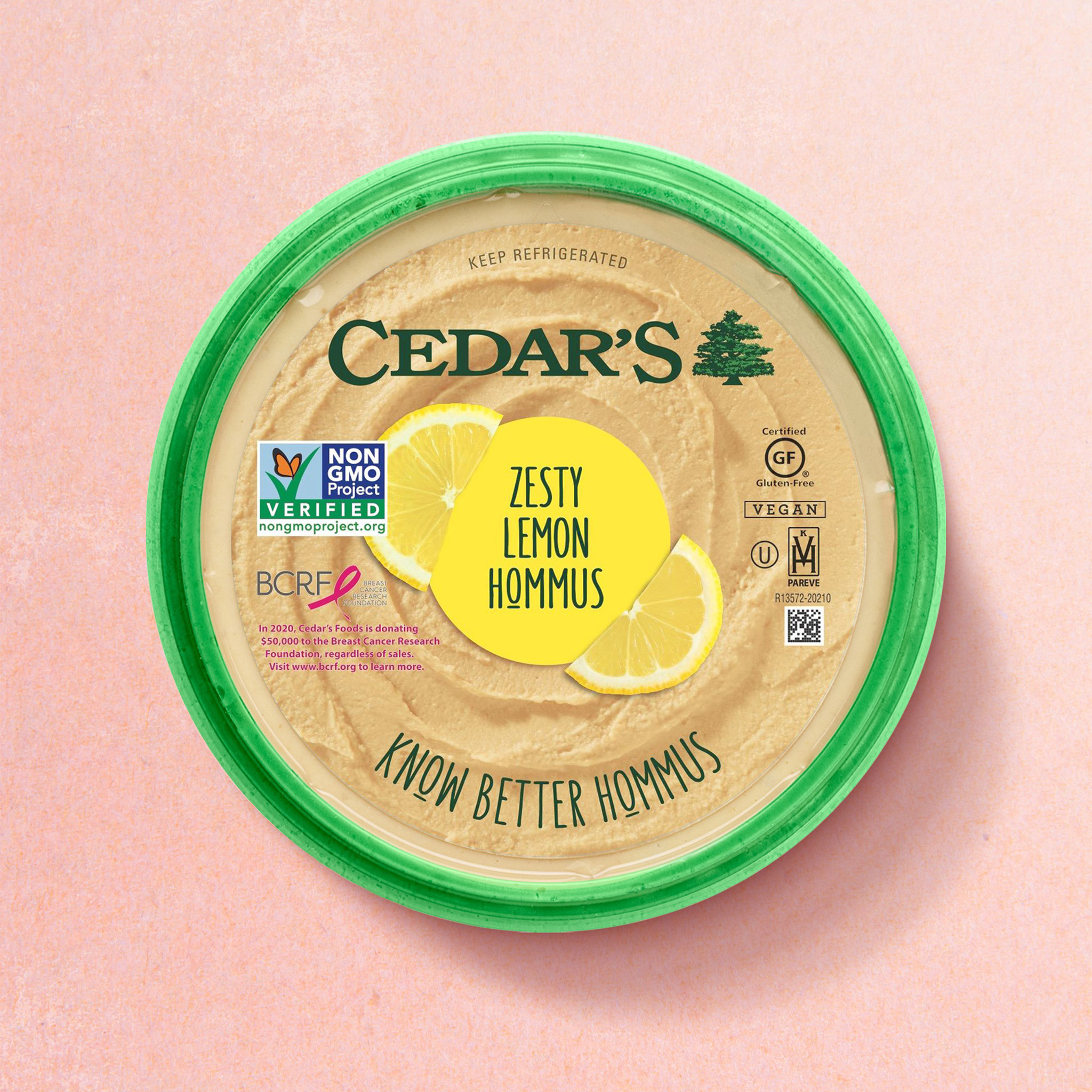 With products like cashew and almond spreads, tasty guacamole tubs, and organic hummus options, Hope has the hookup on all things dip. We're totally digging the Thai Coconut Curry and Avocado Lime hummus varieties for all of our cracker and veggie dippin' needs. Don't get us wrong—the original hummus recipe is amazing as well!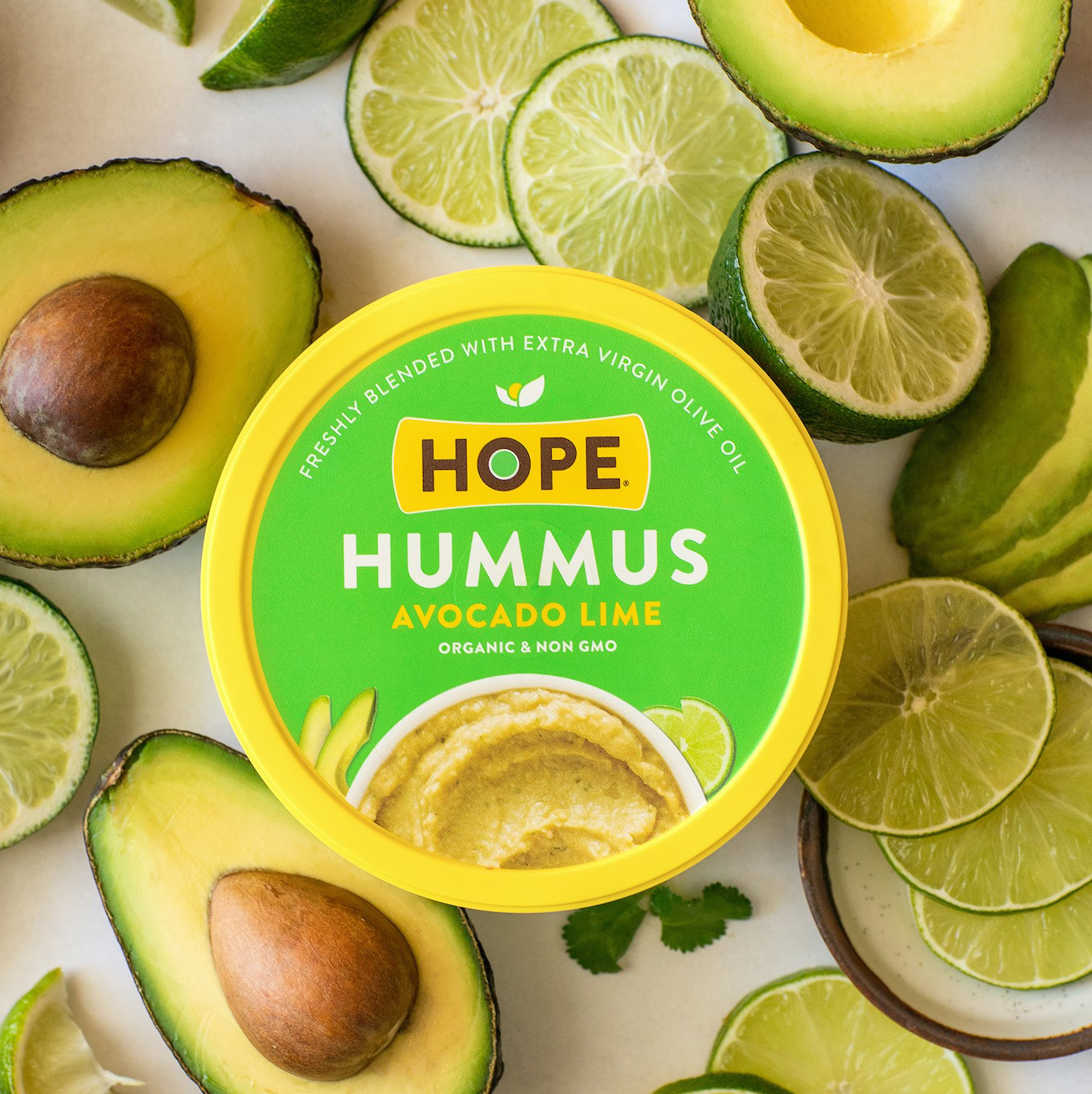 Known as the microbrew of hummus, the Roots company crafts unique dip flavors in both traditional and oil-free varieties. We think the Lemon Pepper, Black Bean, and Lima Bean hummus dips are next-level delicious. Pair Roots hummus with veggies, pita, pretzels, and a mug of local craft beer for extra credit.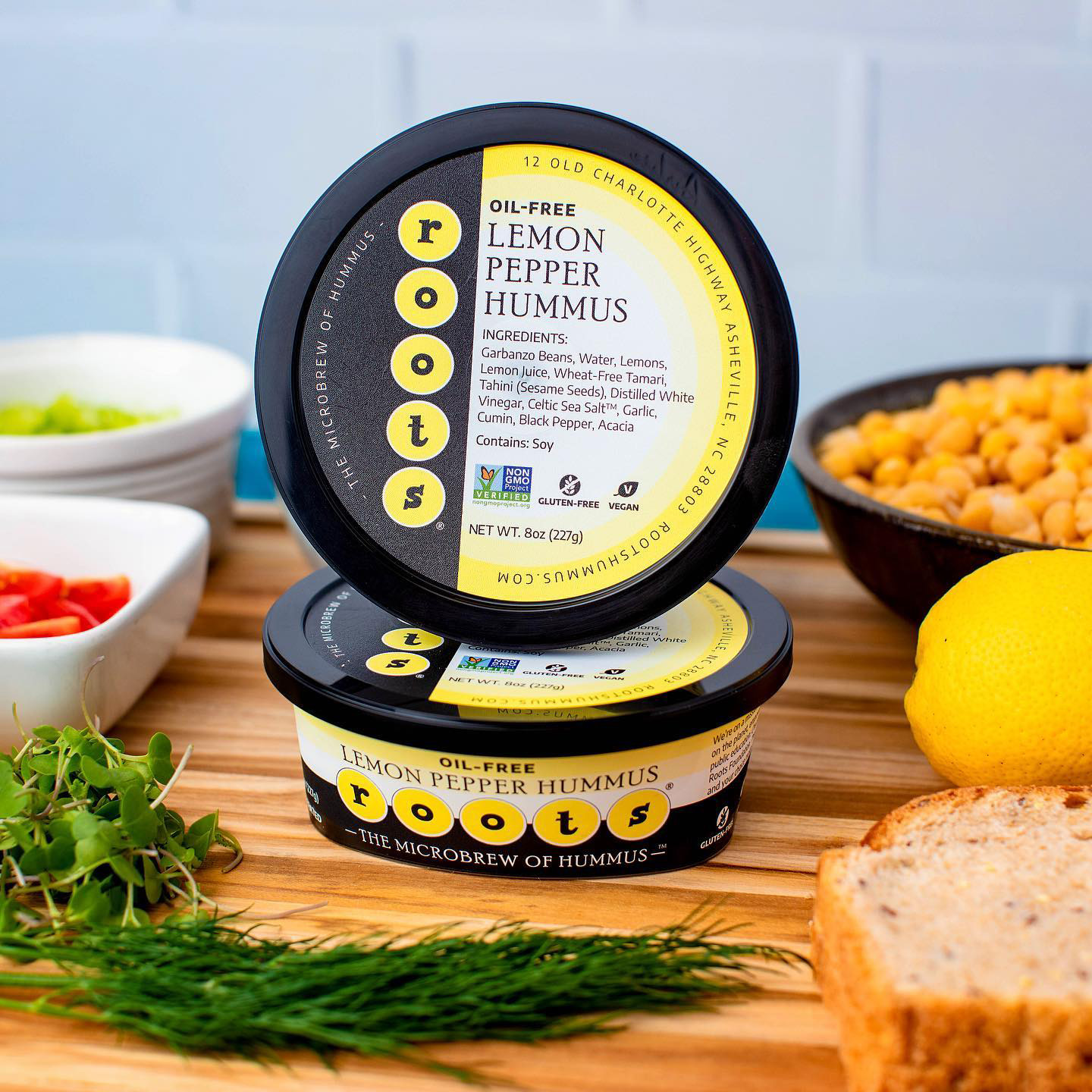 Get ready to dip, dunk, and spread! Oasis Mediterranean Cuisine has the hummus variety we crave. From whipped chickpea dips to grab-and-go snacks to oil-free hummus options, Oasis has the options we love to see. Snag a tub of Olive Bruschetta hummus, Garlic Lovers Whipped hummus, and Zero Fat Black Bean hummus.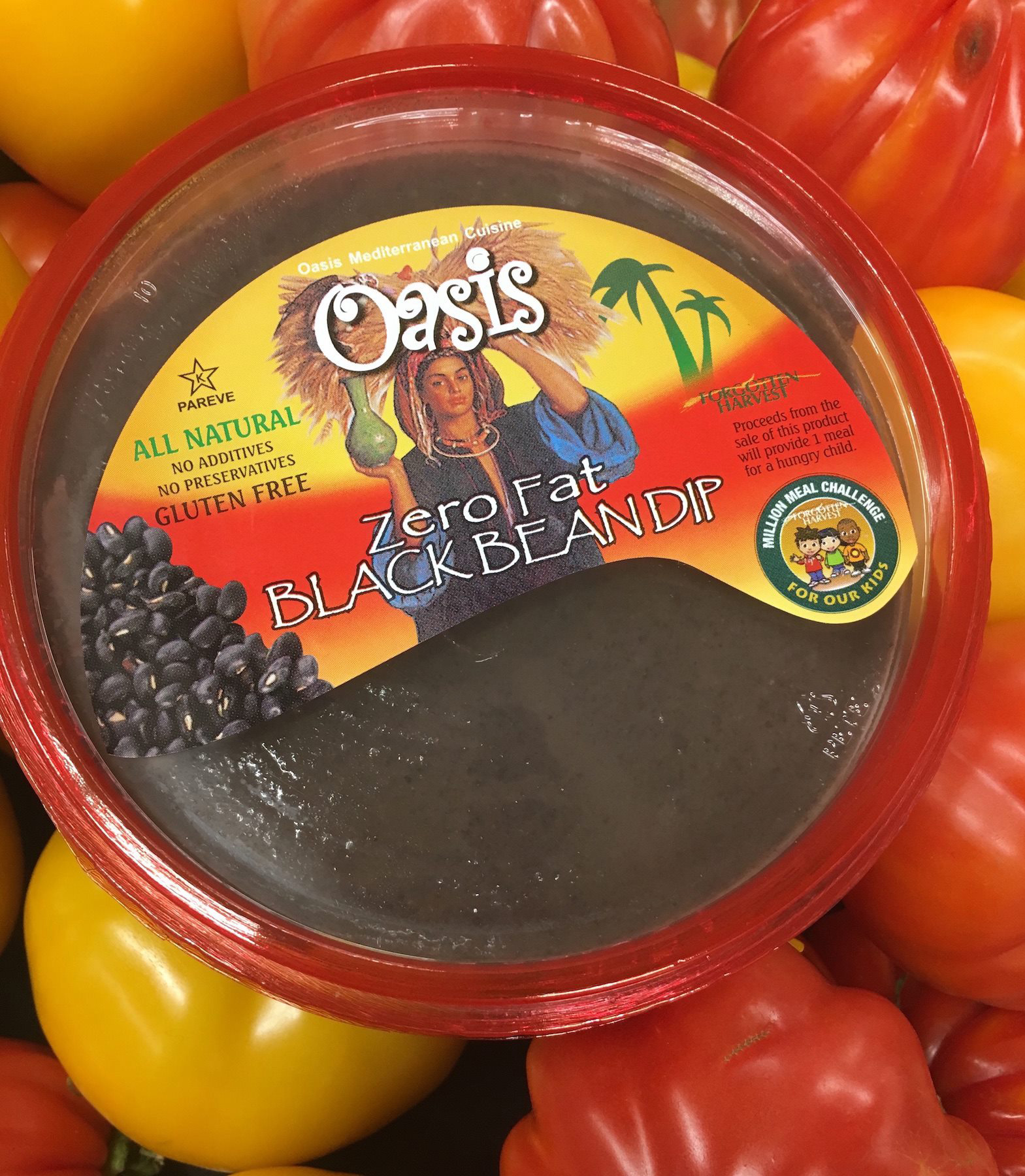 Get back to basics with their classic hummus dip or opt for a tasty flavor like Spicy Red Pepper or Roasted Garlic options from Fresh Cravings. Their wide variety of salsas and plant-based dips are perfect for parties and solo snacking alike. Veggies, chips, and crackers have met their snacktime match!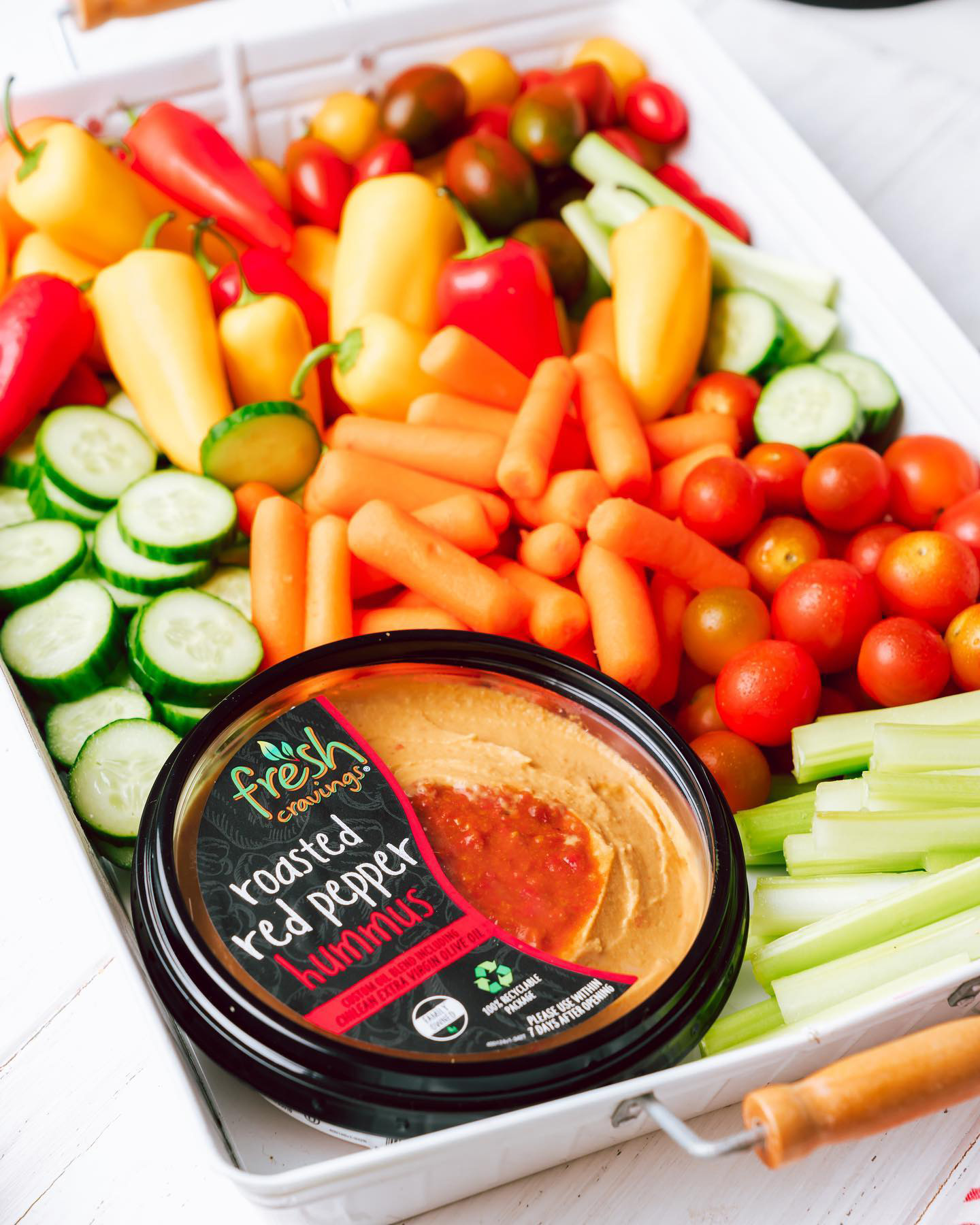 From shelf-stable jars of Jalapeno, Sun-Dried Tomato, and Creamy Classic hummus dips to pre-packed hummus and cracker snack pairings, Wild Garden is always riding shotgun on our road trips. Can you blame us? Whether it's spread on chips, crackers, or veggies, Wild Garden hummus packs the taste of the Mediterranean wherever we go.
A classic in the field, Sabra knows good hummus. And this vegan-friendly company offers quite a variety. Think sharable Caramelized Onion Hummus, Classic Hummus and pita snackers, as well as dark chocolate dessert spread—Sabra has something for everyone. You can also find organic hummus dips and several guacamole options to level up your snack time.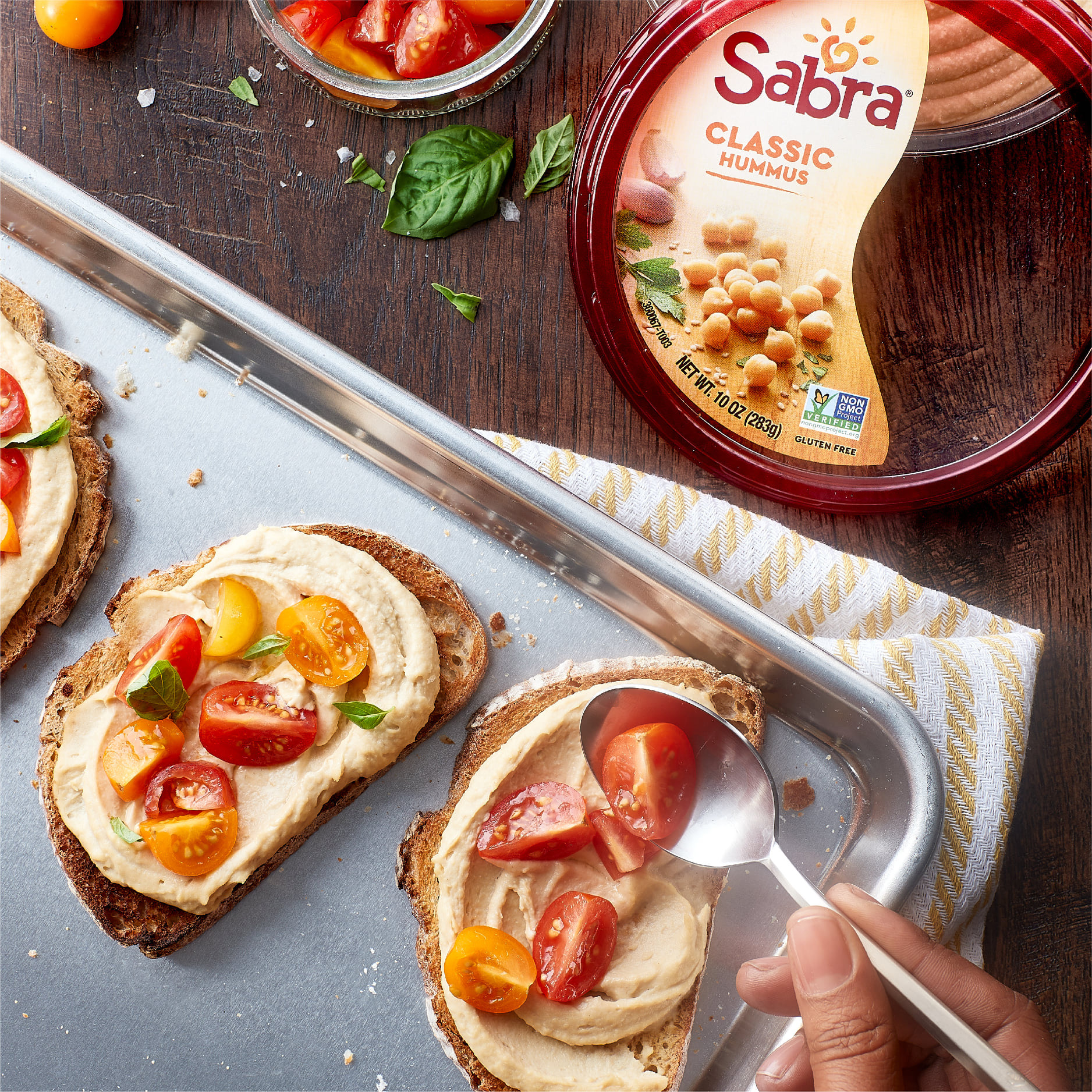 While the chickpea is the OG hummus ingredient, this brand got creative with less traditional dip options and we love to see it! Opt for the Lantana Yellow Lentil, Cauliflower, and Sriracha Carrot hummus varieties. Oh, and this vegan-friendly brand also offers dessert options! Hello, Dark Chocolate Hummus and limited edition Pumpkin Spice Dip.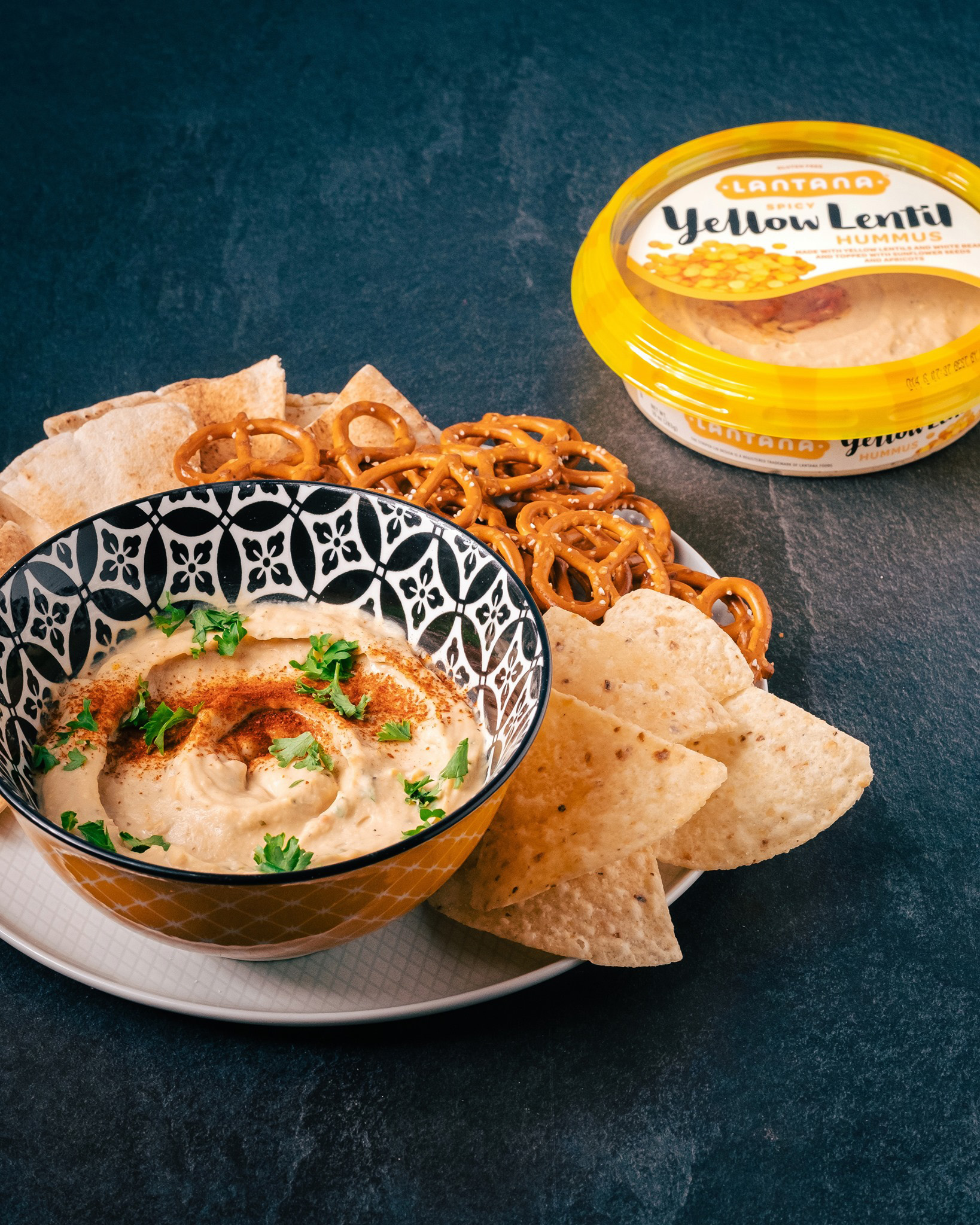 We love long strolls through the hummus department any day. And Garden Fresh Gourmet is an easy variety to spot! Flavors like Roasted Habanero and Lemon Za'atar are VegOut favorites. If organic ingredients are your thing, they've got you covered on that front, too—say hello to their Organic Humm! varieties.
It's no surprise that this grocery store favorite made the list! Trader Joe's offers a wide selection of flavored hummus options. From unique eggplant and chocolate spreads to dill pickle and garlic-flavored hummus dips, TJ's has it all. Pair these hummus options with veggies, crackers, and other tasty dips for a full-on appetizer extravaganza.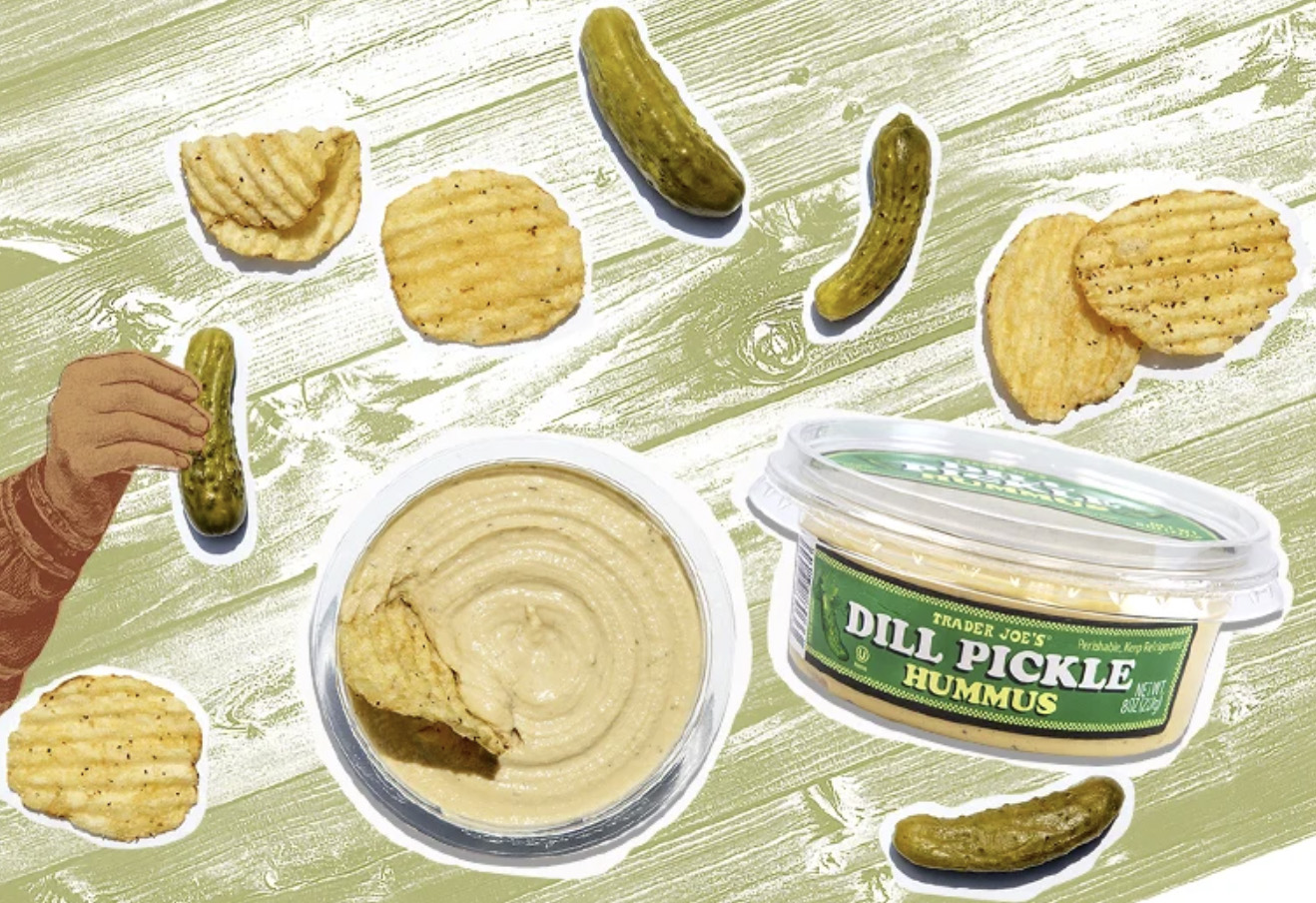 Hummus for everyone! Ithaca Hummus can be found in flavors like Lemon Beet, Smoked Chipotle, Kalamata Olive, and Buffalo Ranch. These vegan-friendly dips were totally made for plant-based snacktime. Not sure where to start in your chickpea dip endeavor? Ithaca's website offers the Find Your Flavor Quiz to combat that hummus indecision.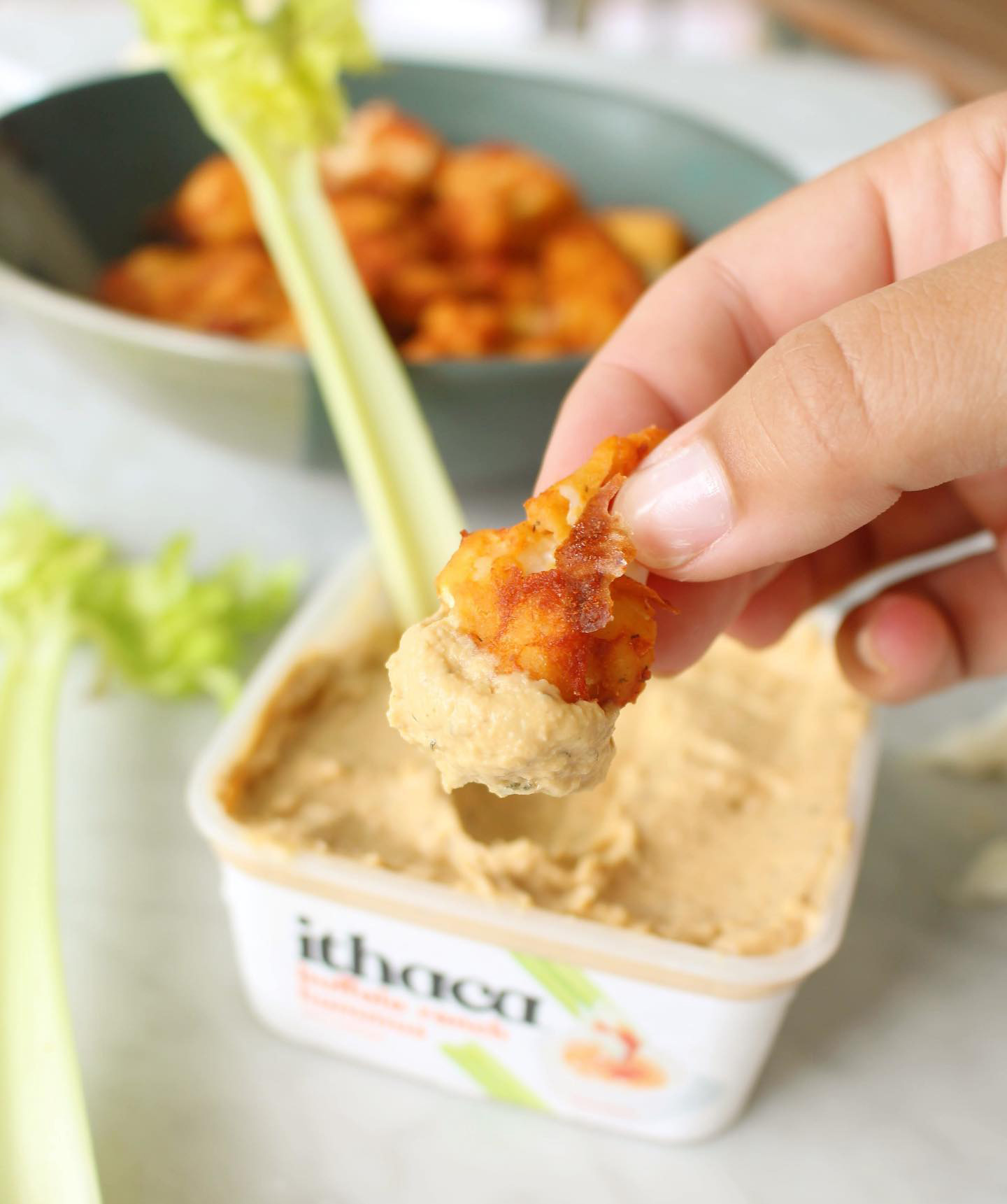 Great with toasted pita, crunchy crudité, or really anything—Cava hummus is the perfect addition to the top rack of your fridge. Organic Caramelized Onion Hummus reminds us of French onion dip and the Spicy Hummus has all the warmth of Harissa. We could go on—find a flavor that speaks to you!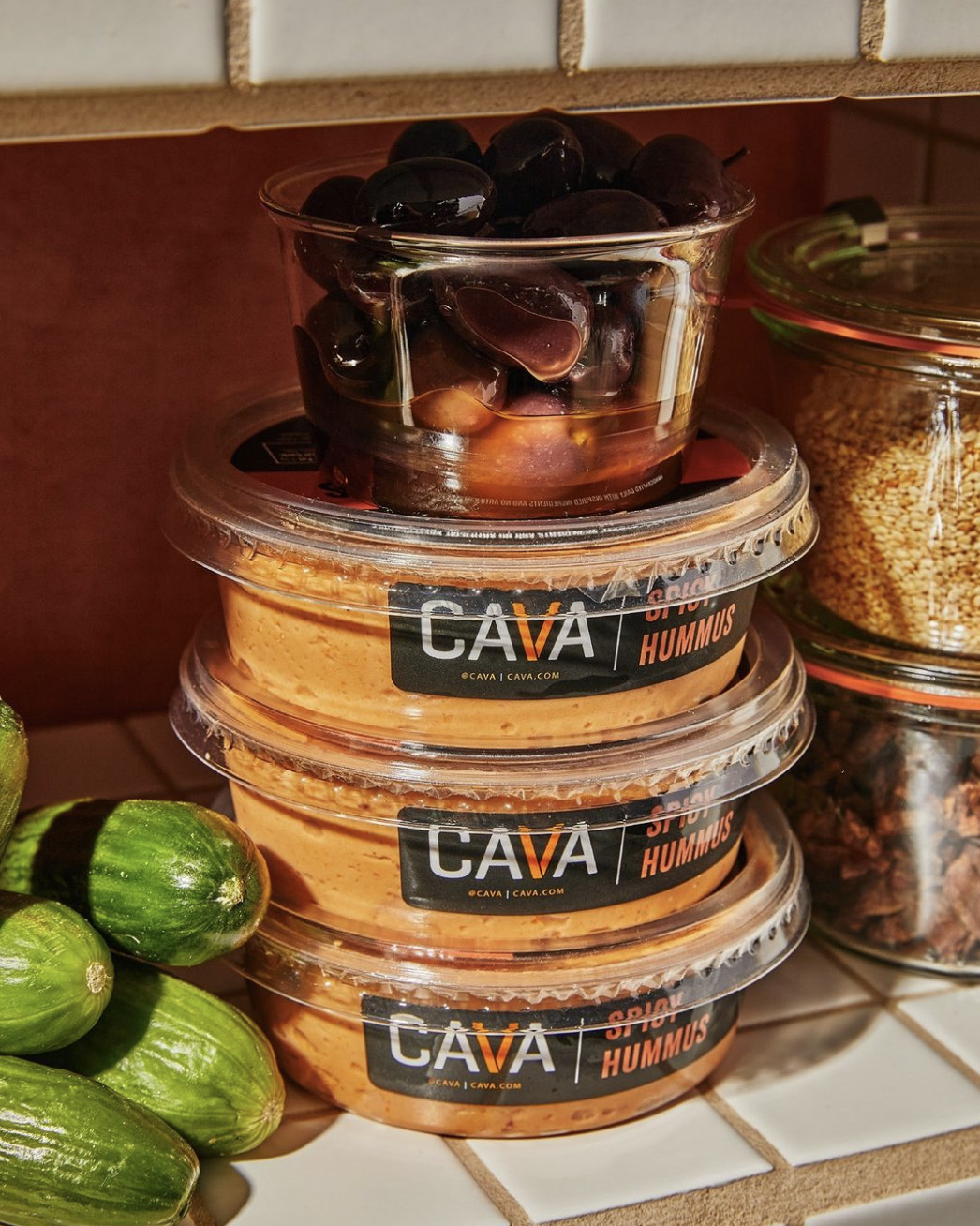 Offered in delicious and complex flavors, Tribe Hummus is the everything condiment your snack sessions are looking for. Opt for varieties like the Black Bean Hummus and Spicy Carrot Dip or go to the sweet side with Dark Chocolate and Sea Salt Caramel options. Can't decide? Give all 16 flavors a try for your own Tour de Hummus at home.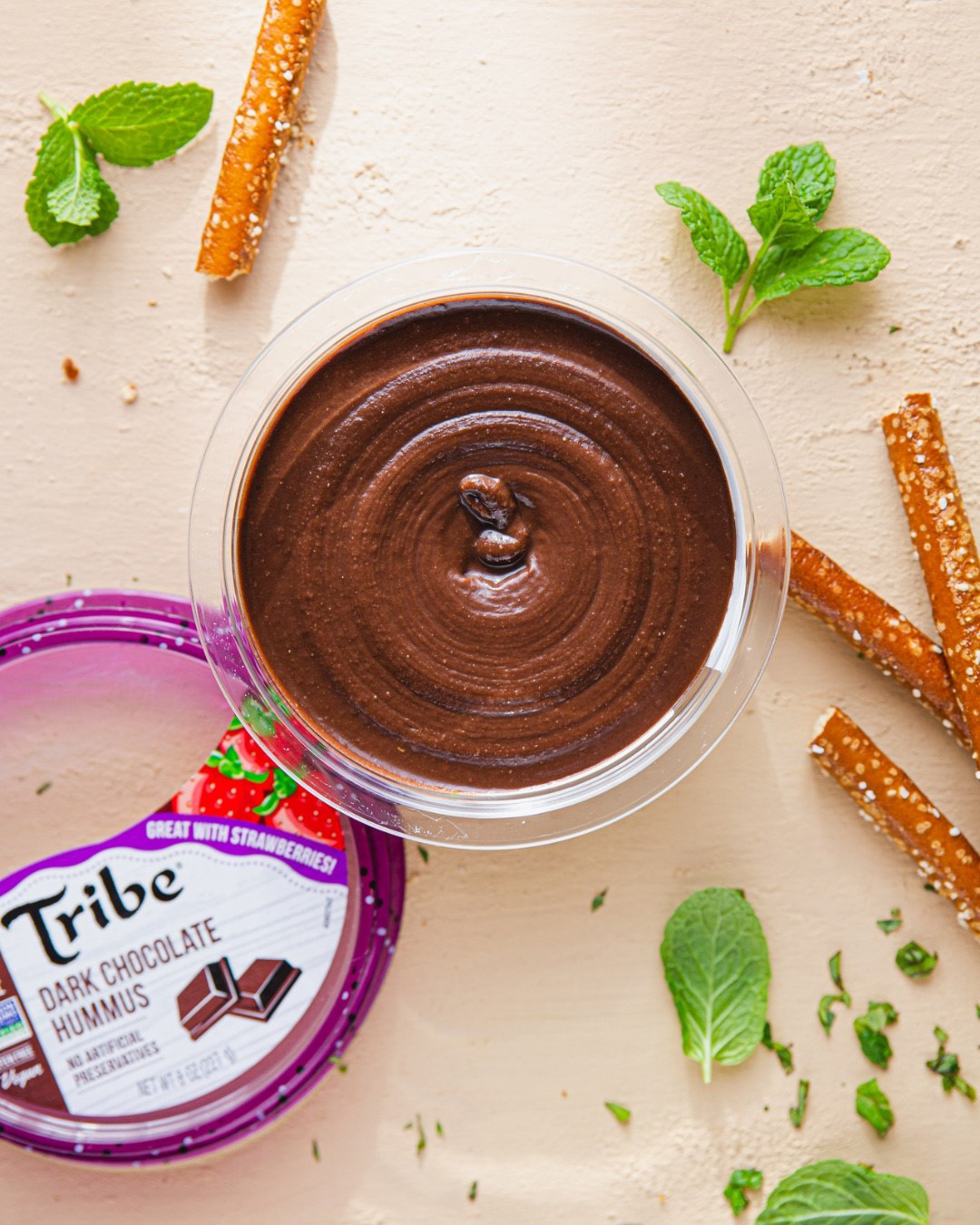 Voting with our dollar and encouraging brands to offer more plant-based options has always been our mode of operation. Boar's Head hummus varieties include Everything Bagel, Southwest Style Black Bean, and Kalamata Olive Tapenade, to name a few. Round up an array of fancy crackers, fresh veggies, and get snackin'!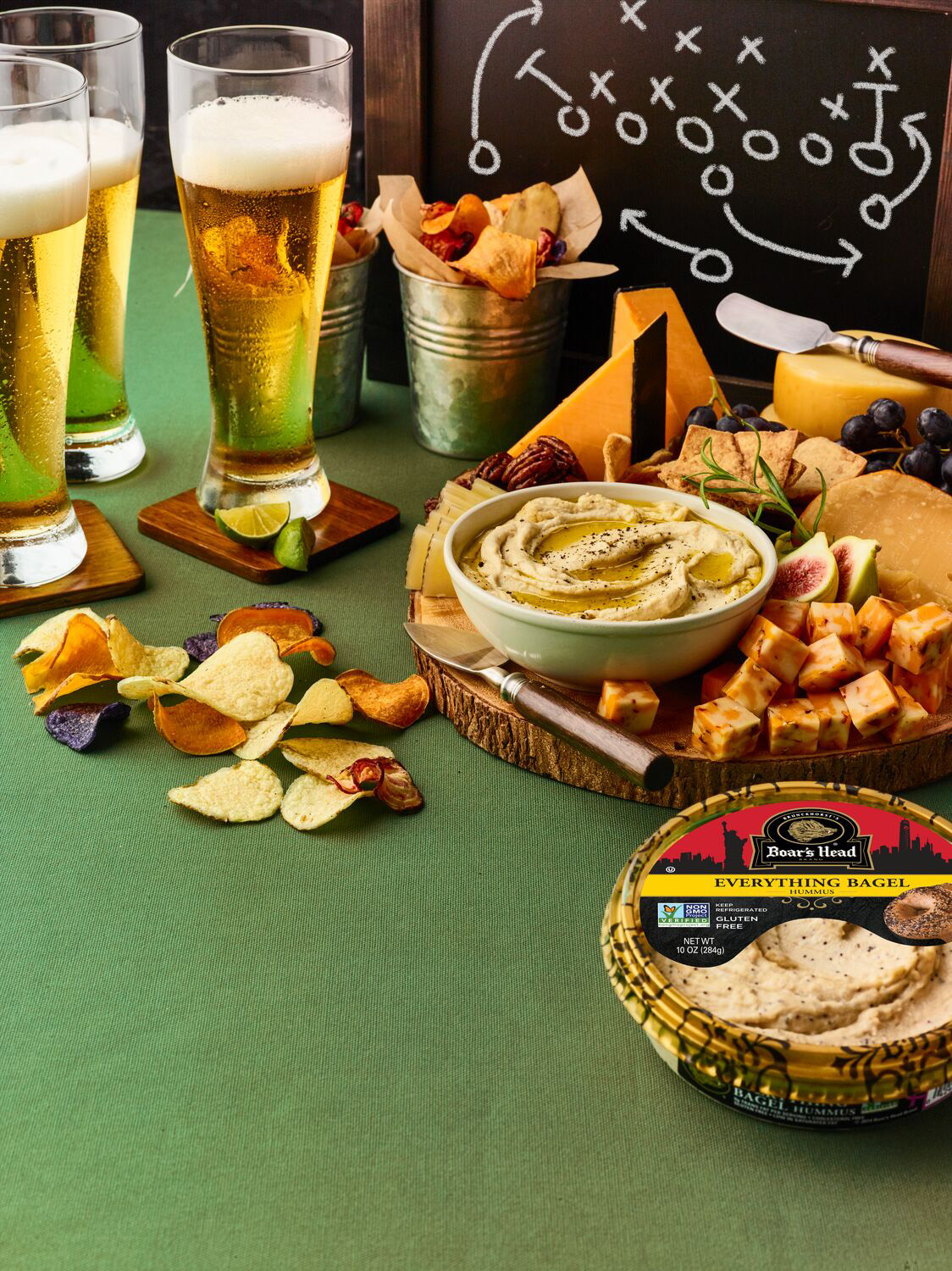 This woman-owned, Michigan-based hummus company has a special place in our fridge. The small-batch flavors from Hummus Goodness include Classic, Balsamic, Taco, Beet, and Spicy hummus—a flavor for everyone! Find these tasty, plant-based dips in a variety of Michigan stores and keep your eyes peeled for future expansion. BRB taking a snack break!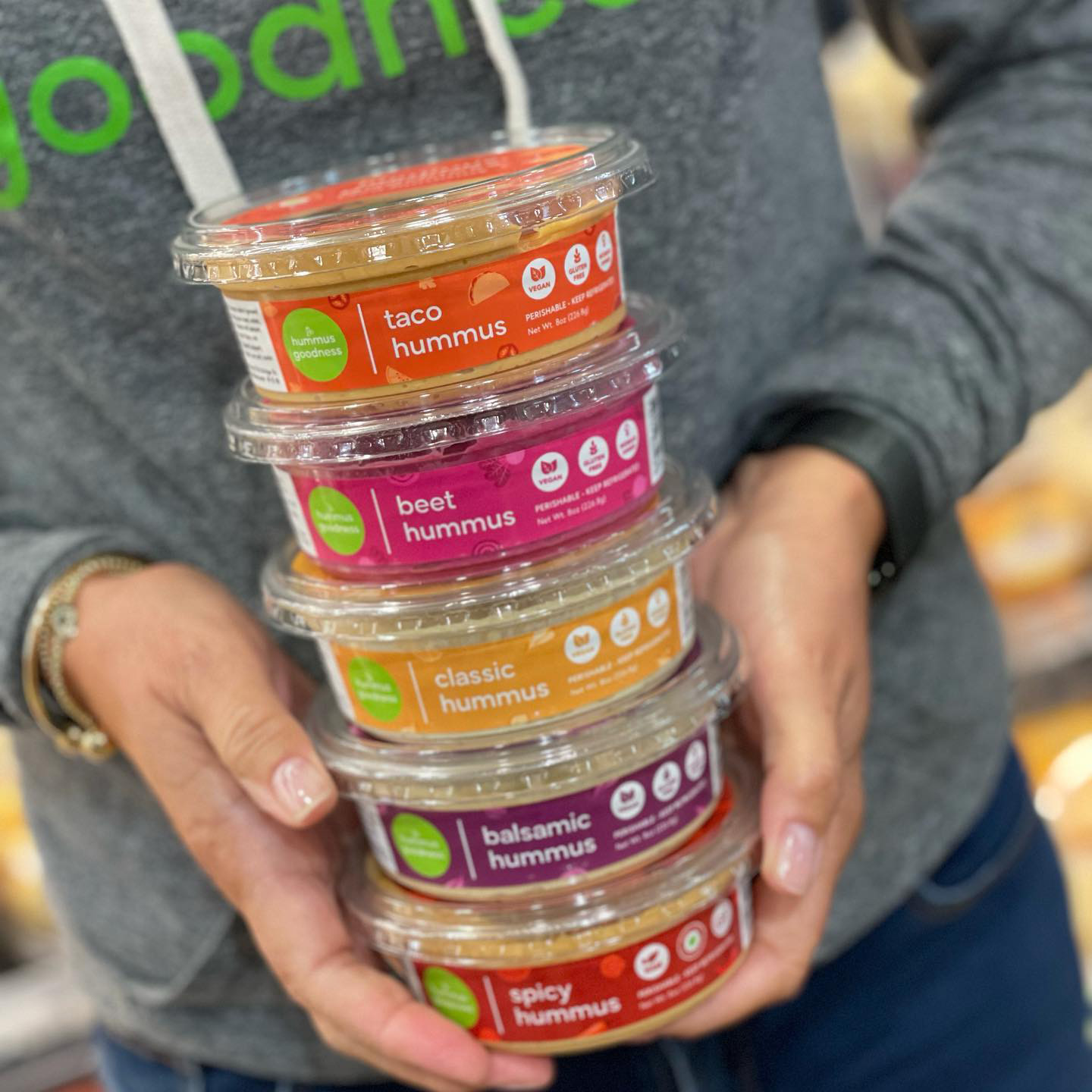 Rhymes with "bestie." Coincidence? We think not! The Esti brand offers a plethora of plant-based favorites, hummus included. Think Zucchini Hummus, Roasted Garlic, and even Dark Chocolate Chickpea dip options. This Mediterranean brand also offers portable hummus and pita snackers for eating well on the go—we see you, grab & go Kalamata Olive Hummus.
Whether you're in the mood to get wild, or you're looking to stay mild, The Hummus Guy has the hummus for you! Find these organic hummus dips in Garlic & Chives, Jalapeno & Cilantro, and Habanero & Lime. This brand really knows fancy flavor combos, and we are here for it! Grab a bag of pretzels and share this with a friend.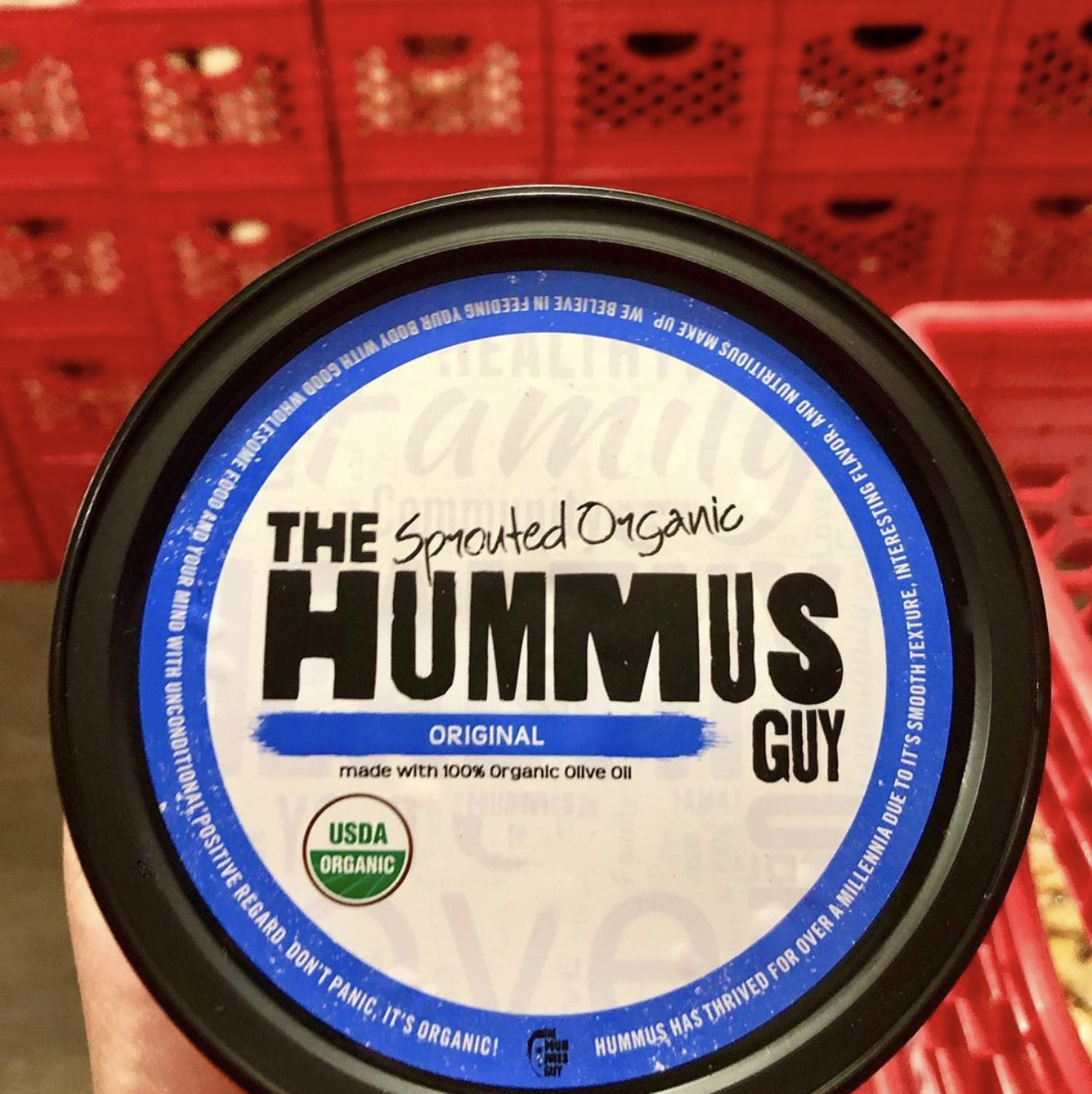 Two words: Cauliflower Hummus. Say what? This vegan-friendly cauli dip is one of the many out-of-the-box keto hummus varieties that Lillys has to offer. The Portland-based company also makes traditional chickpea-based dips like Smoked Tomato & Basil and Cracked Pepper Hummus. Find delicious salsa and sunflower spreads from this brand, too.