Using the authentic cooking techniques from countries throughout China, Korea, Japan, and Southeast Asia, these vegan and vegan-friendly restaurants are innovating the plant-based scene throughout the US with their unique and flavorful menus. Whether you're team ramen, or you can't get enough of crispy egg rolls, these eateries have just what you need to hit the spot.
Here are 10 vegan and vegan-friendly Asian-owned restaurants you'll want to add to your must-try list!
Los Angeles, CA
Indulge in authentic Southeast Asian cuisine with a plant-based twist at Vinh Loi Tofu. The all-vegan menu features unique dishes like lemongrass duck rolls, fried tofu salad, and doughnut sliders. Pair your meal with sparkling apple cider or fresh Thai tea.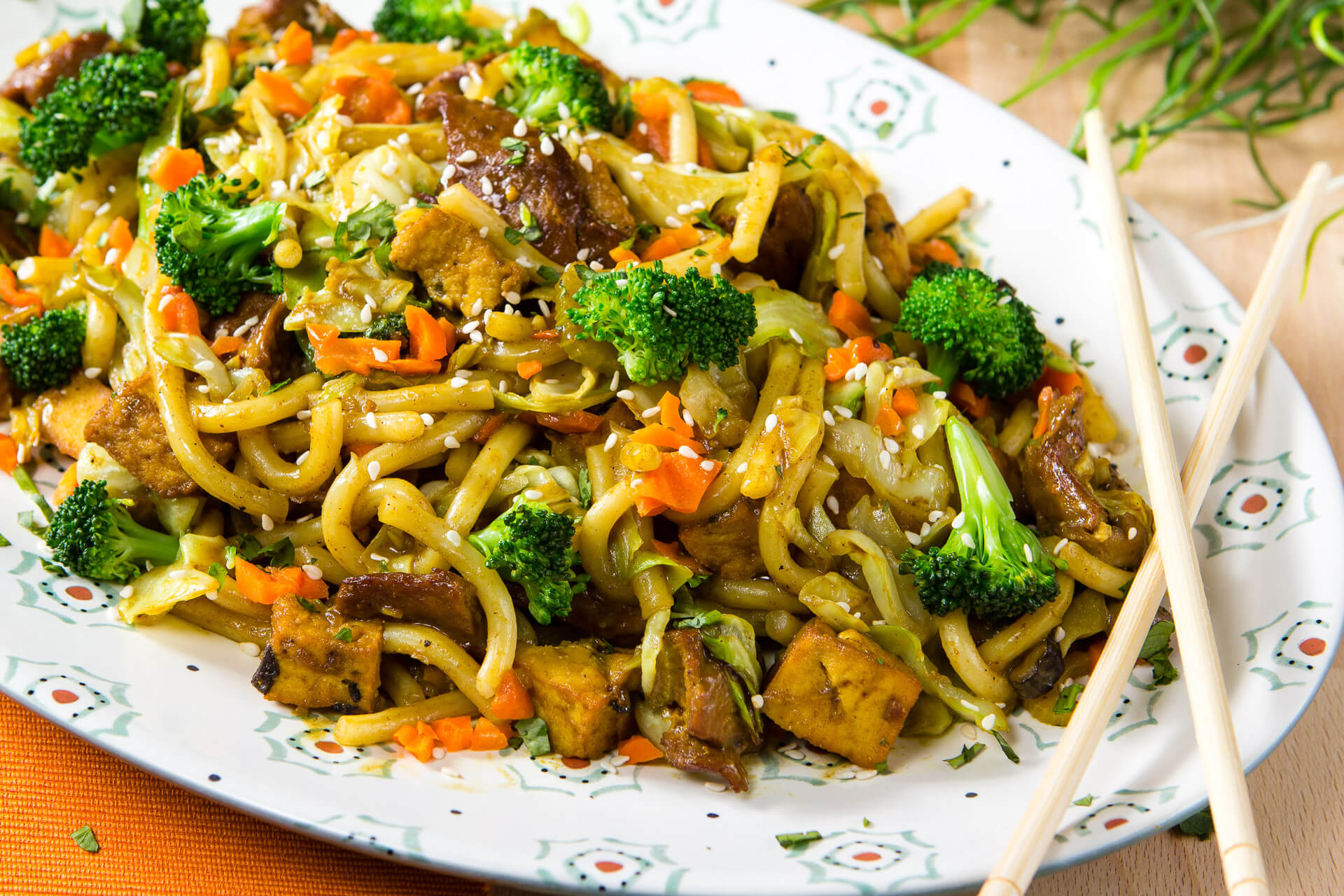 Chicago, IL
Chef Bill Choi is bringing the cooking techniques he learned from his mother and grandmother in Seoul, Korea to the North Side of Chicago through Amitabul, a plant-based restaurant that merges traditional Korean fare with Western taste. Enjoy dishes like Bi Bim Bop and Kimchi Tofu Stir Noodles as well as American-style eats with a Korean twist, such as the pizza (rice flour crust flavored with kimchi and topped with grilled veggies).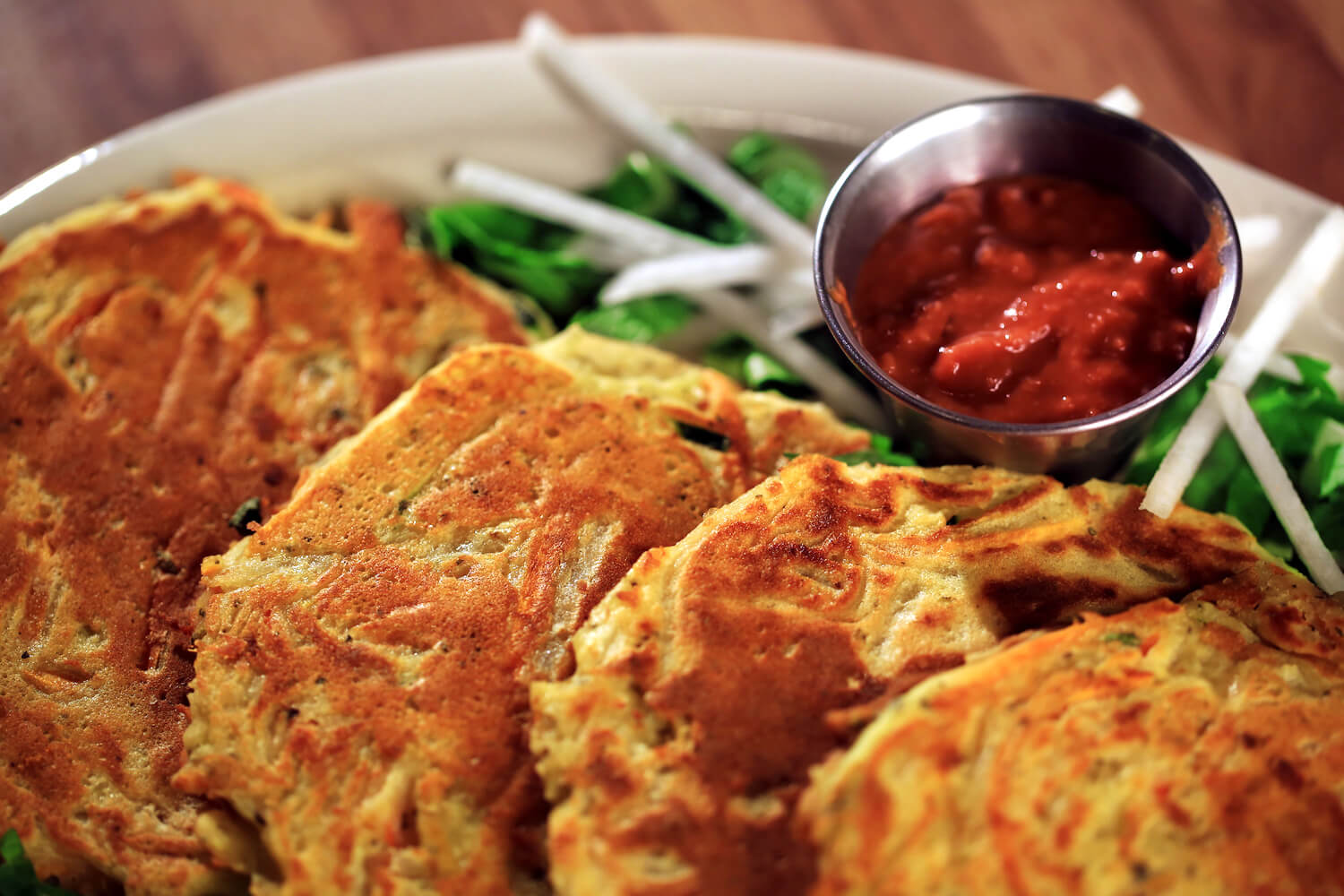 Los Angeles, CA
Shojin regards their guests as not only customers but also as part of the restaurant's family. Get a taste of Japanese hospitality in LA with dishes such as Garlic Maitake Steak (Maitake mushroom and brussels sprouts sautéed with garlic steak sauce), Kabocha Pumpkin Tempura (crispy kabocha pumpkin tempura served with sweet tamari sauce), and sushi rolls like the Wonder Island (mushroom crab and avocado roll topped with fried zucchini, slightly torched sweet miso sauce, yuzu skin, and cranberry sauce on the side).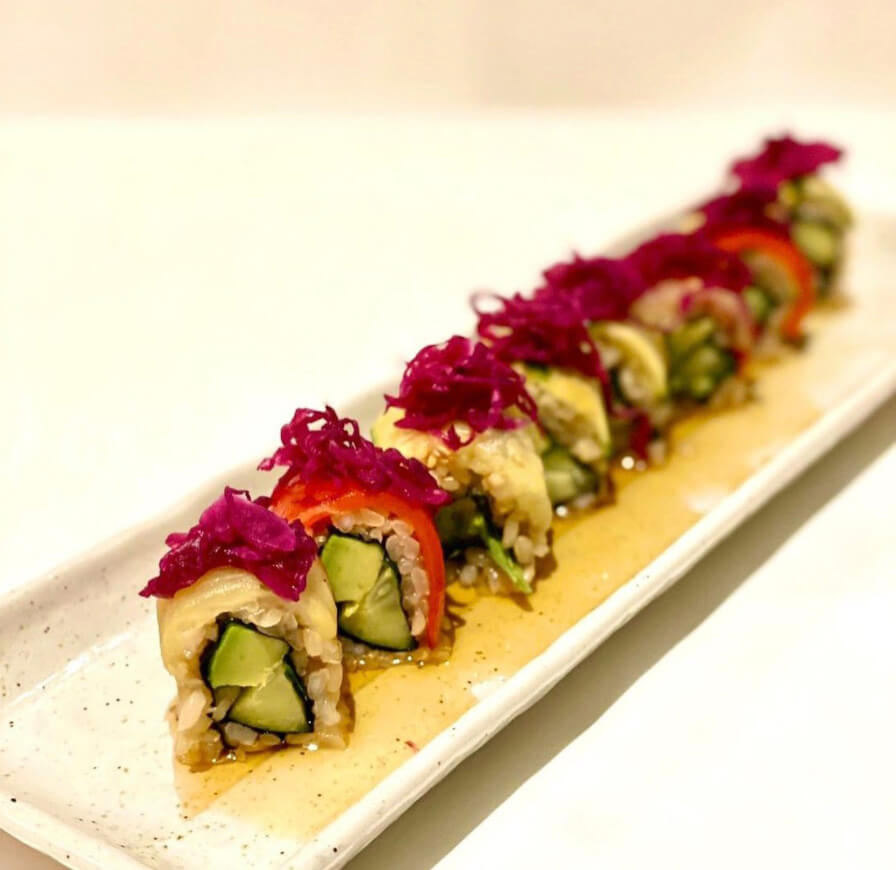 Los Angeles, CA
Owned by sisters Shelly and Julie, this LA eatery serves plant-based Italian eats and aims to provide diners with an eco-friendly experience. All food items are served in biodegradable containers, and most of the restaurant's interior decor is composed of recycled materials. Feast on items like the meatball sub, fried coconut calamari, or a heaping bowl of chicken piccata pasta.
New York, NY
Spicy Moon serves Szechuan food with a twist—it's all vegan! Queue up your favorite Netflix series and order a big bowl of vegetable ramen, or spice up tonight's dinner with the spicy eggplant steamed buns.
Washington, DC
Egg rolls the size of your arm? Yes, please! Pow Pow uses classic Chinese, Japanese, and Korean techniques to create innovative bites like the Disco Stick Egg Roll (grilled plant-based chicken, carrots, pineapple kimchi, and cabbage served with Korean ketchup and sweet & sour sauce) and the Natalie Porkman (West Coast style sweet & sour pork seitan with grilled pineapple & green pepper, tomato, carrots, bean sprouts, pickled onion, and scallions). Complement your meal with a Kirin Ichiban beer or a locally made kombucha.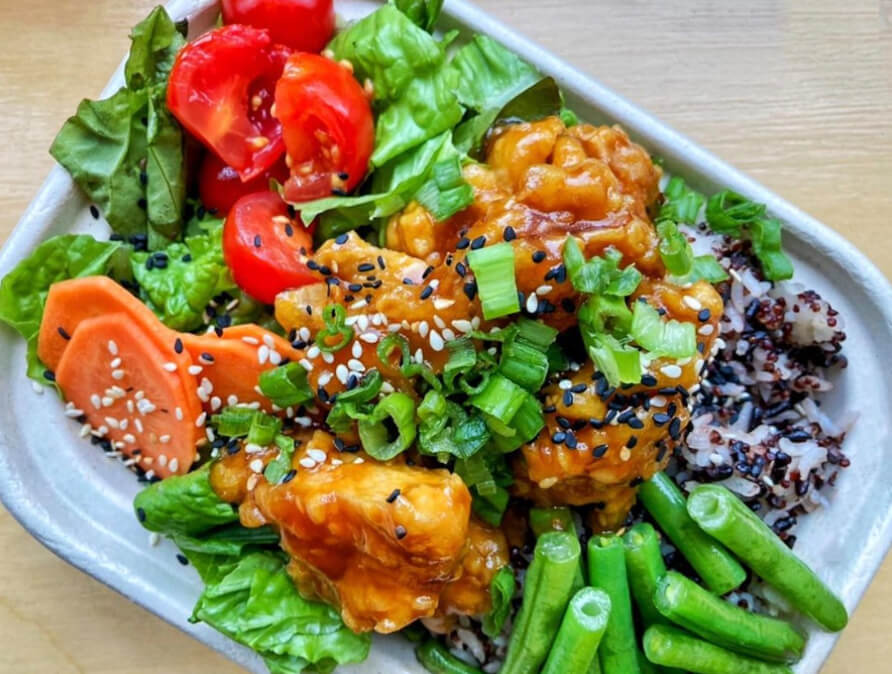 Portland, OR
Ichiza Kitchen & Tea House specializes in a variety of teas as well as all-vegan pan-Asian eats. Tea connoisseurs will rejoice over the unique selection of herbal blends, such as Iron Warrior Monk (milk chocolate, peach nectar, and ginger) and Big Red Robe (burnt sugar, oak, and minerals). The intimate setting also makes this vegan eatery the perfect spot for date night, because what's more romantic than pleasant conversation over a warm plate of chili oil wontons?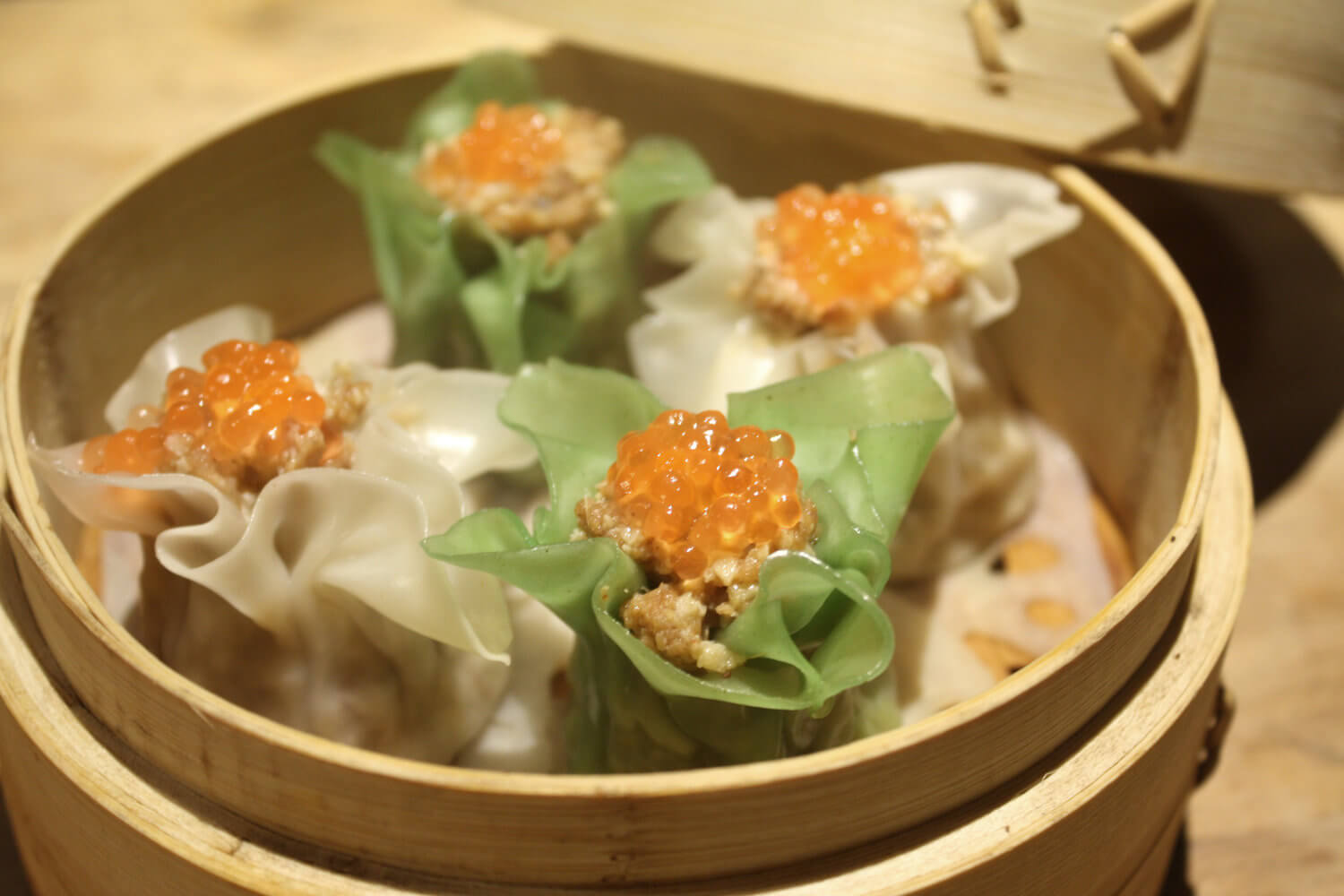 Minneapolis, MN
Founded by a sister-brother duo, The Herbivorous Butcher offers meat-free meats and cheese-free cheeses that are so good even the most stubborn of carnivores might just get hooked. First-timers should opt for the Vegan Starter Kit, which comes with Ribeye Steak, Pastrami, Korean BBQ Ribs, Pepperoni, Italian Sausage, Bacon Brats, Maple Sage Breakfast Sausage, and Garlic Pepper Havarti—all made from plants!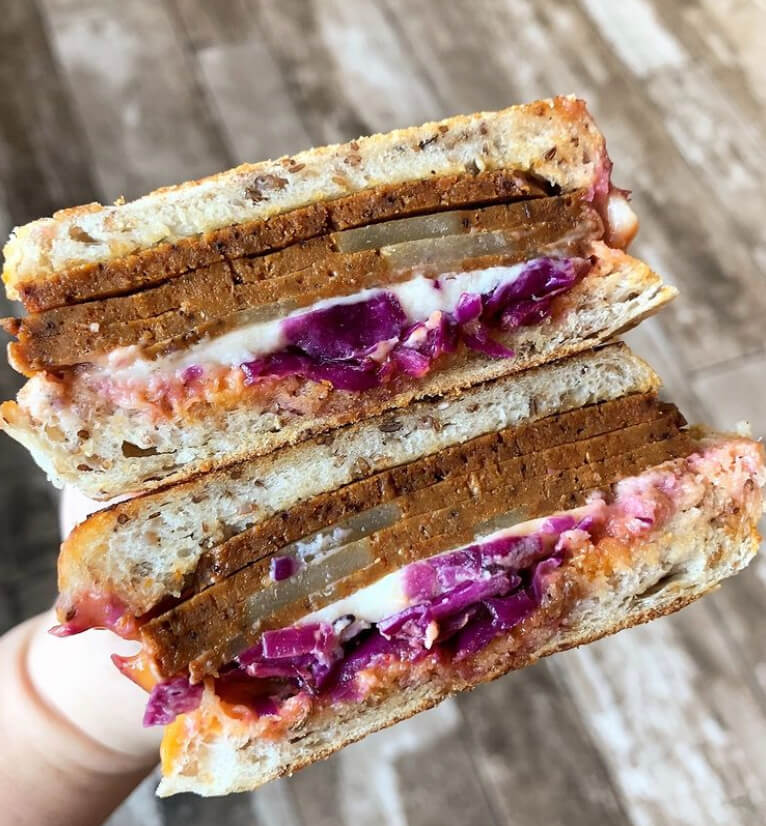 New York, NY
Touted as New York City's "original vegan dim sum restaurant," Bodhi Kosher serves vegan interpretations of classic Chinese dishes like Vegan Shrimp Rice Rolls, Baked Vegan Meat Buns, and Vegan Shark Fin Congee, as well as sweets like tofu cheesecake.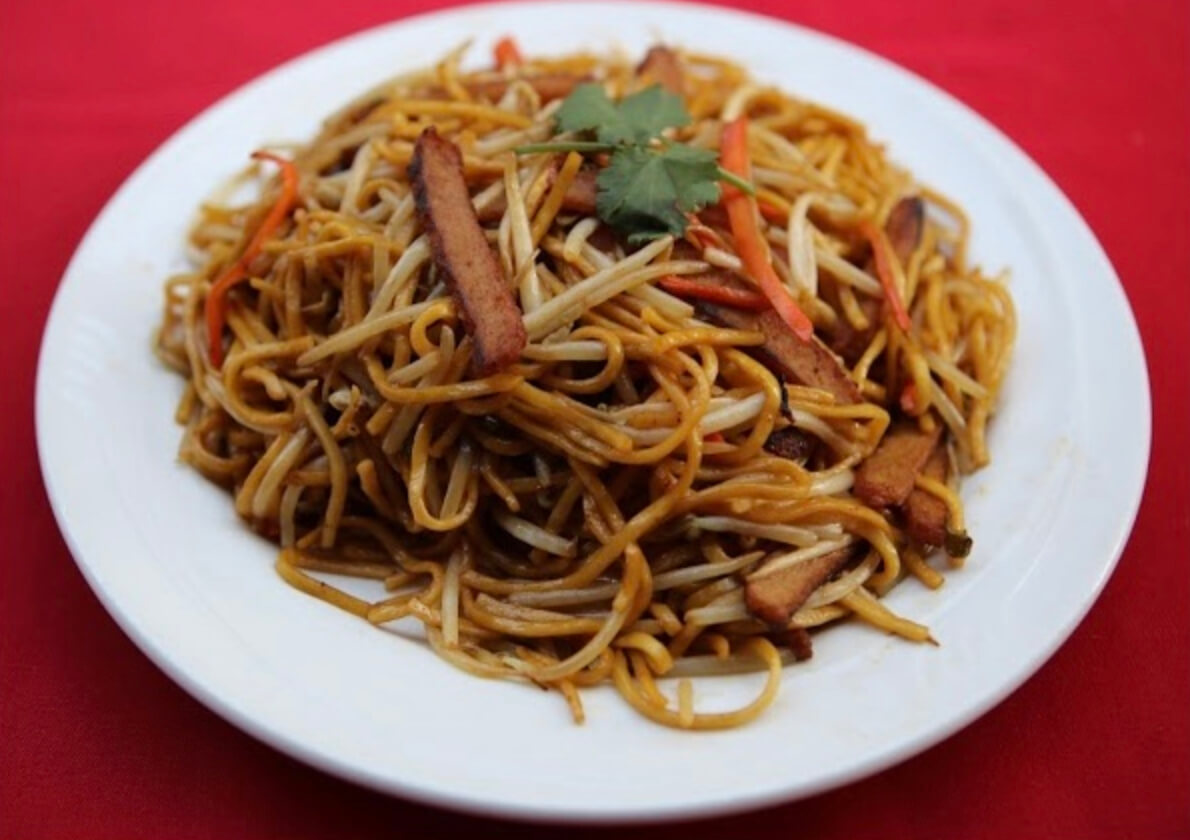 San Francisco, CA
Drawing on inspiration from co-founder Gil Payumo's Filipino background, Señor Sisig offers a "Vegano" menu that features everything from Sisig Nachos (choice of protein and corn tortilla chips topped with nacho cheese, sour cream, guacamole, pico de gallo, and pickled jalapeños) to Sisig with steamed rice (choice of protein, topped with diced onions, diced jalapeños, and a side of achara, aka Filipino green papaya relish). Vegan-friendly options also include tacos, burritos, and more!